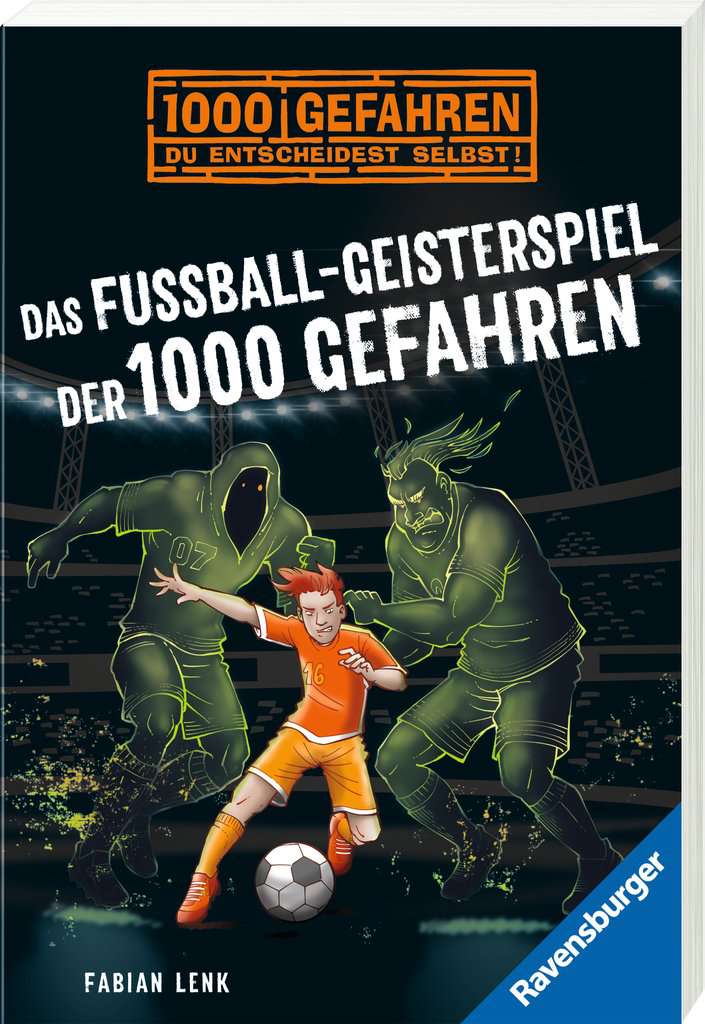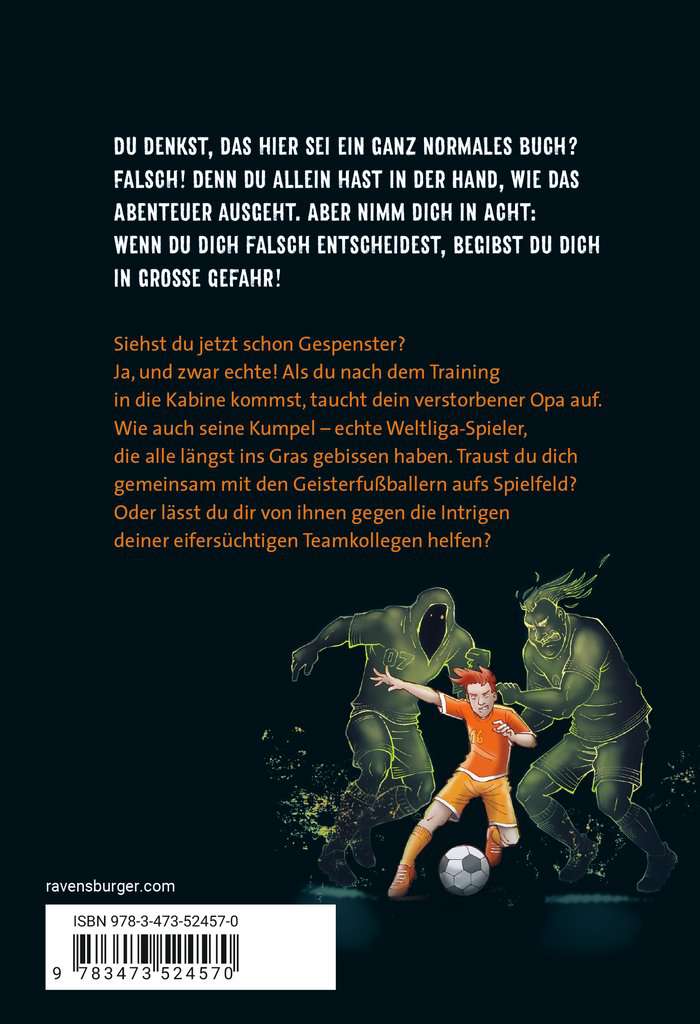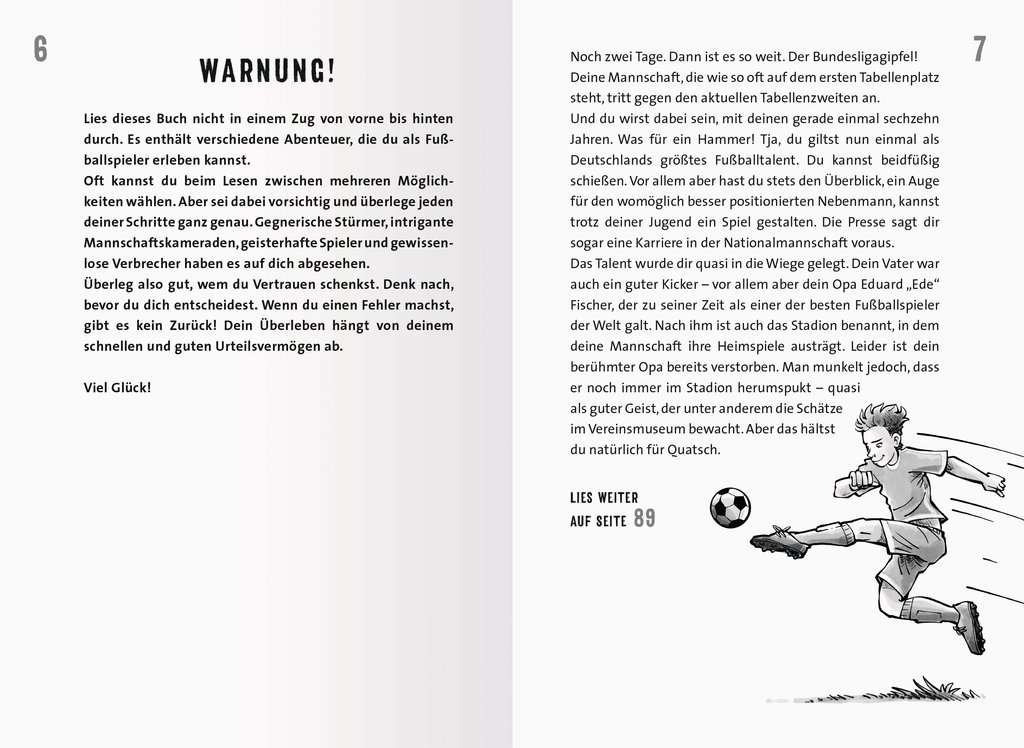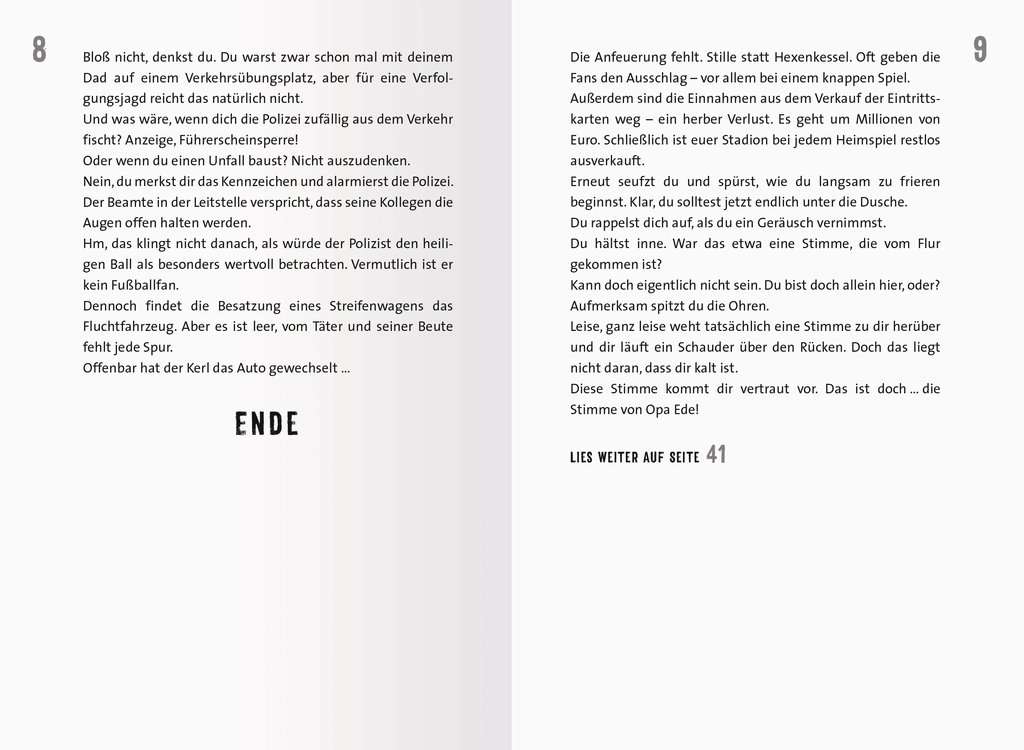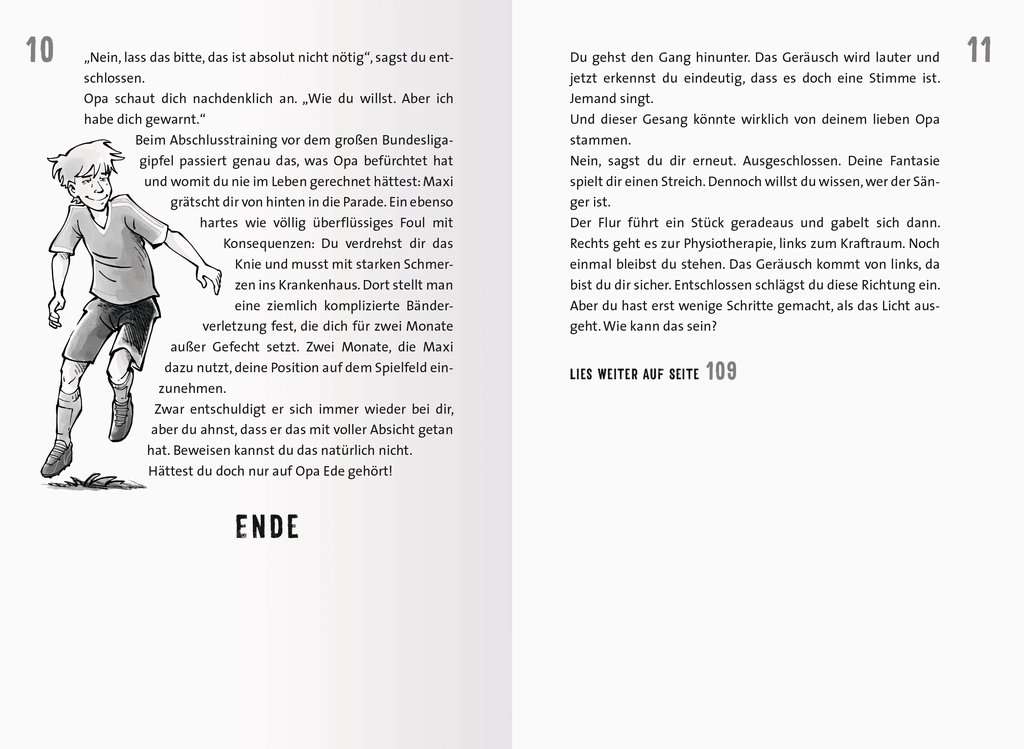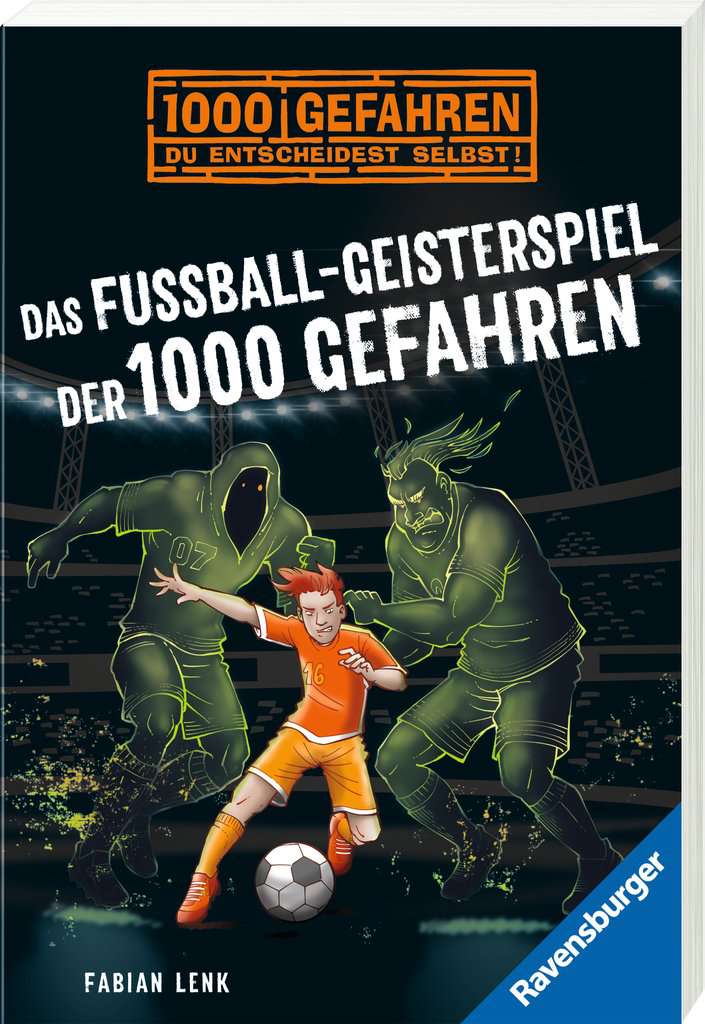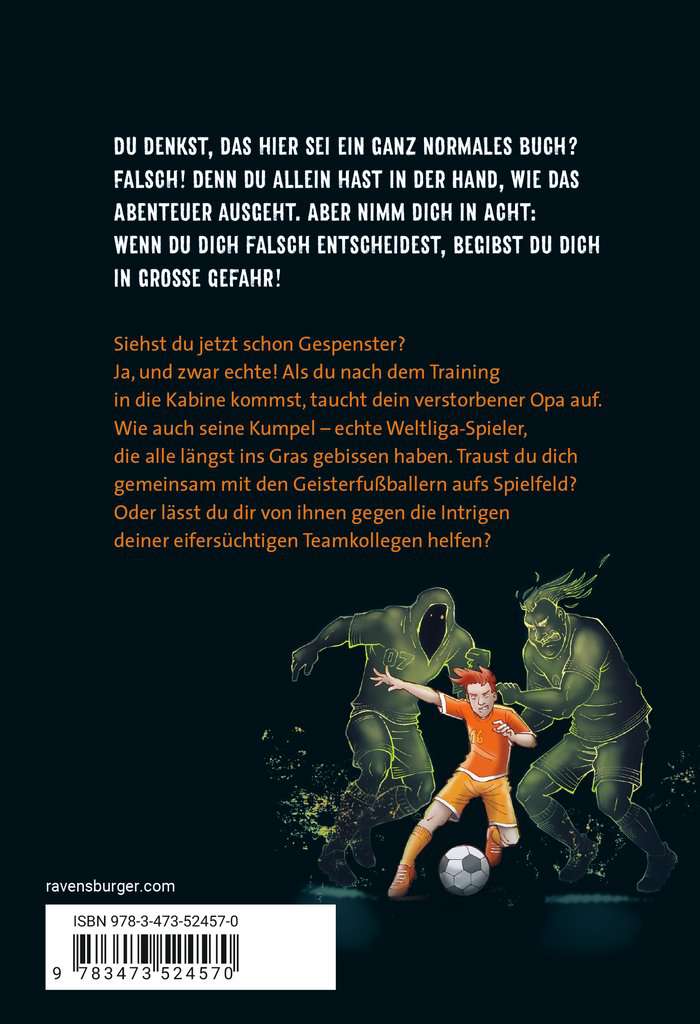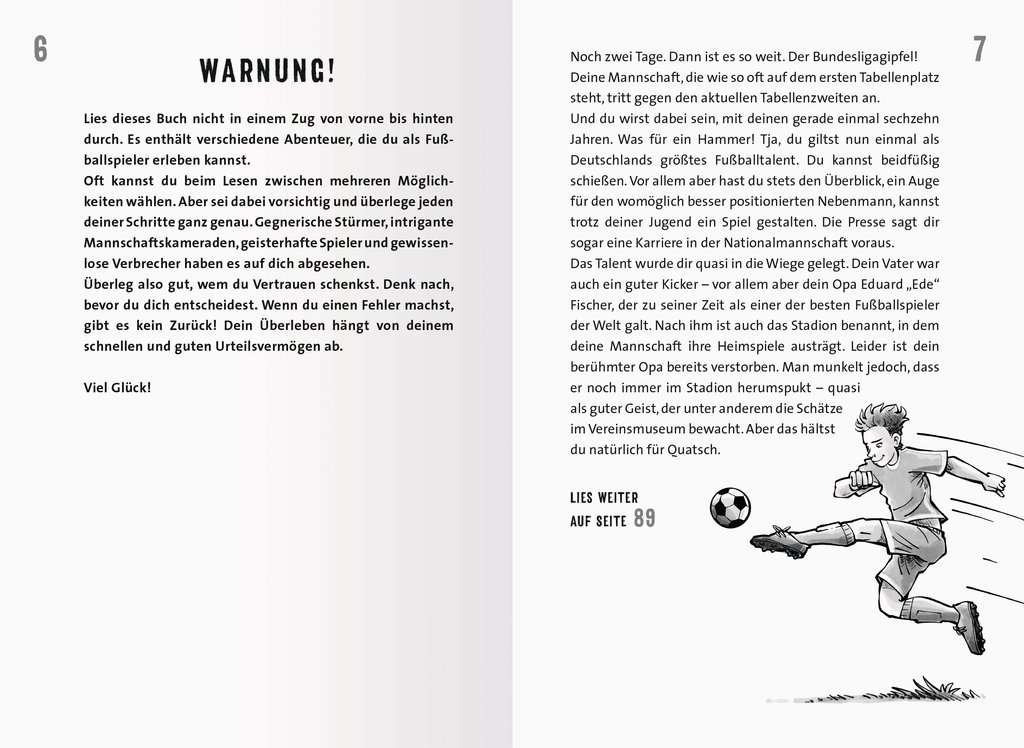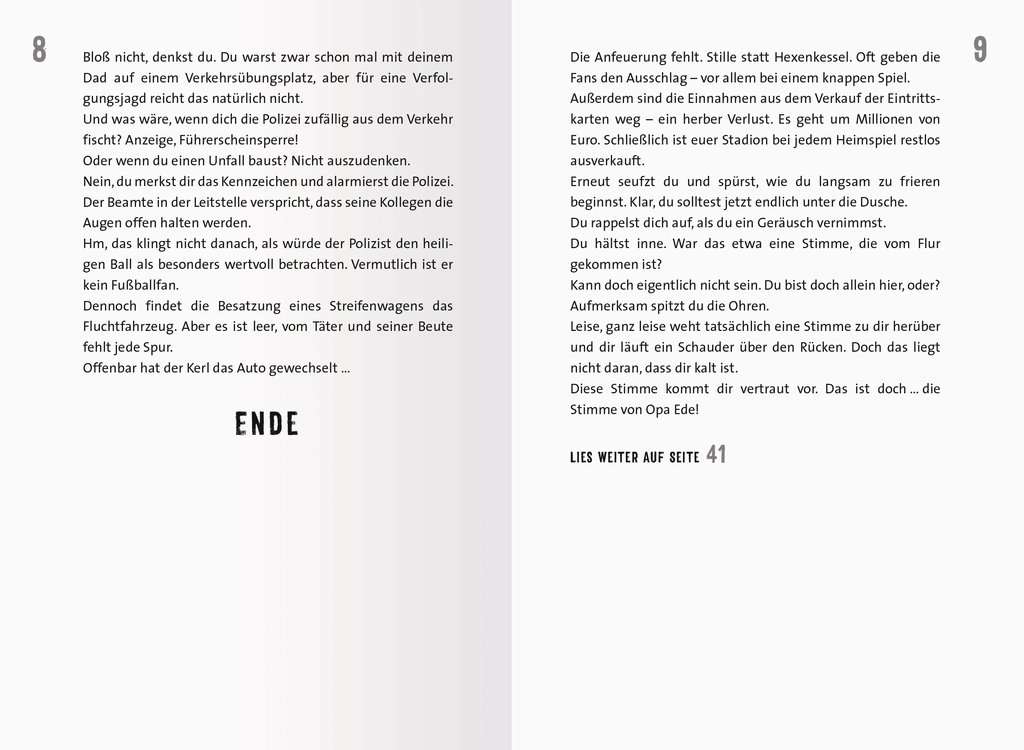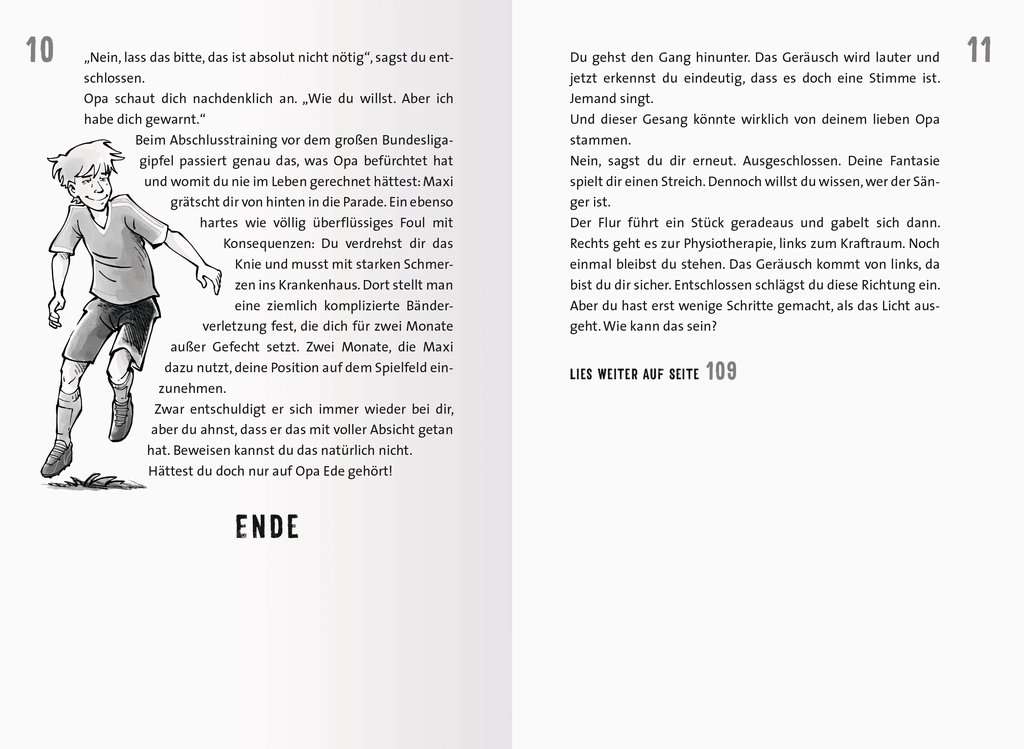 128 pp
10 years +
12,3 x 18 cm
EUR 5.99
August 2022
Softcover
978-3-473-52457-0
Content
Are you seeing ghosts? Yes, real ones! You're back at the stadium kicking your ball around when your late grandfather turns up. Along with his mates – former world league players. Are you brave enough to play a round against them or will you secretly let them help you in an actual tournament?
About the Series
An interactive approach to books: one title - many different stories! Because the readers themselves are the heroes in these stories, they are very likely to identify with them. The Thousand Dangers books have long been among the most successful titles in Ravensburger's program. The series will be continued with two new books every year.
The Author
Fabian Lenk was born in Salzgitter, Germany in 1963. He studied journalism and worked for various newspapers. In 1996 he published his first detective novel for adults. In the meantime he has become a seasoned mystery novel author and has published diverse mysteries for adults, historical children's mysteries as well as several volumes of mysteries to solve.
The Illustrator
Stefani Kampmann is an illustrator and graphic designer based in Berlin. "The Wave" is her first graphic novel.