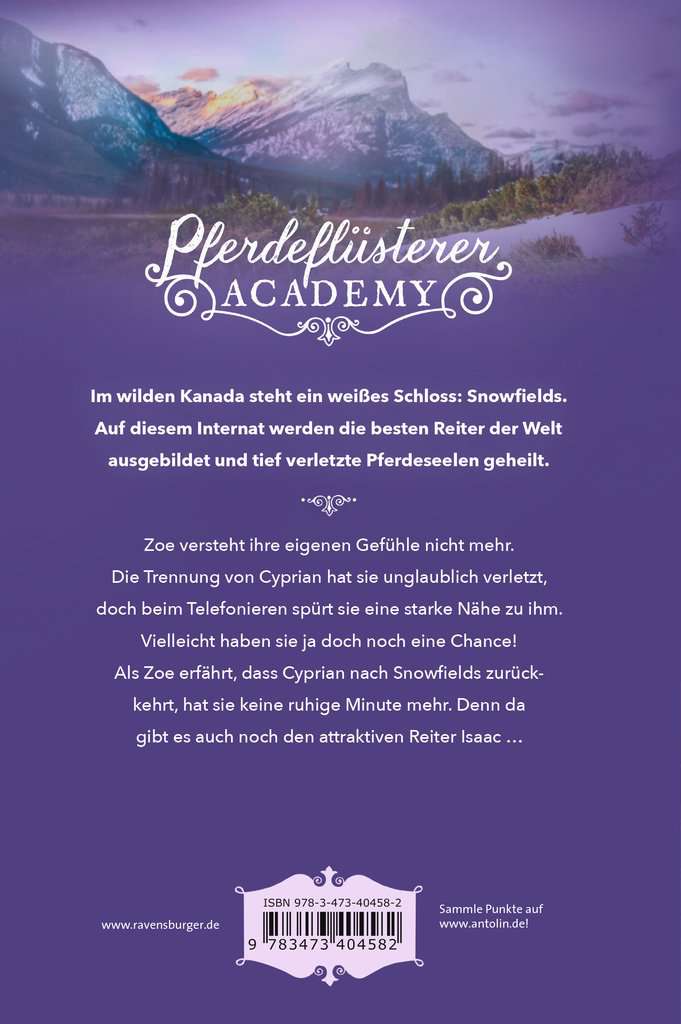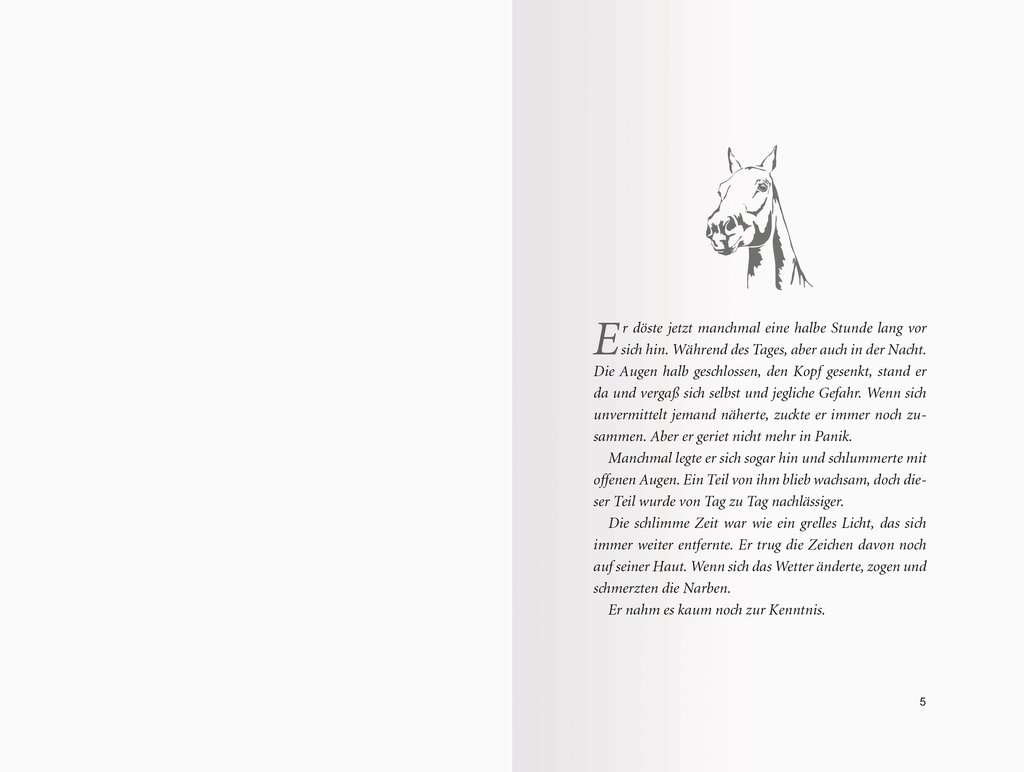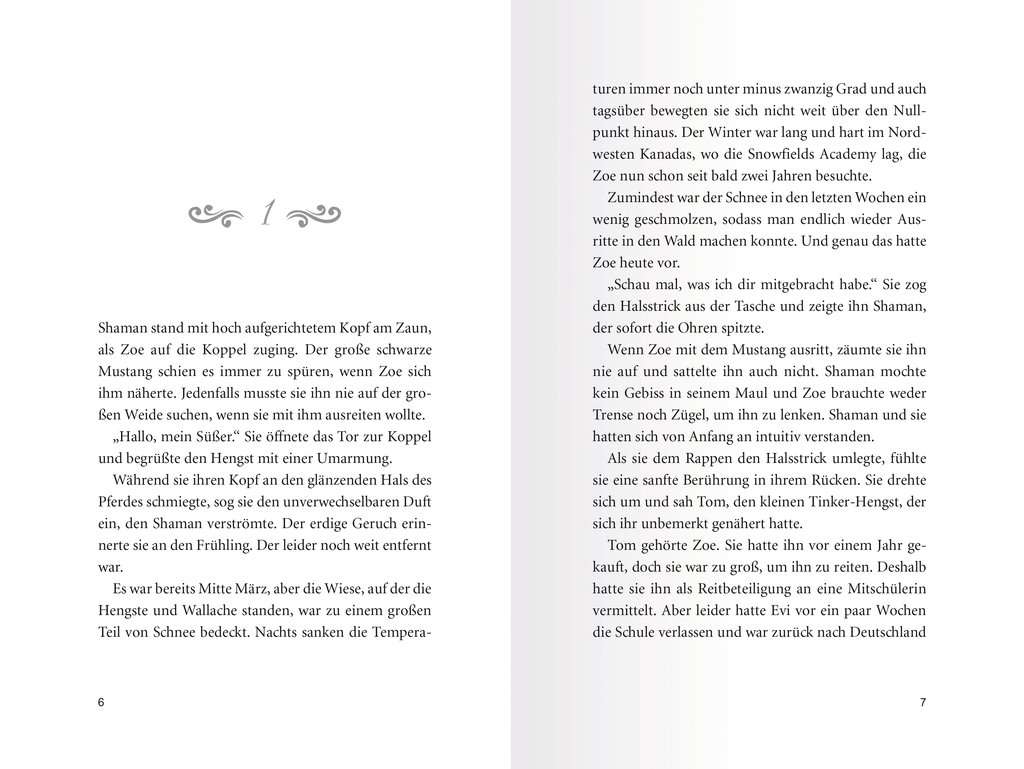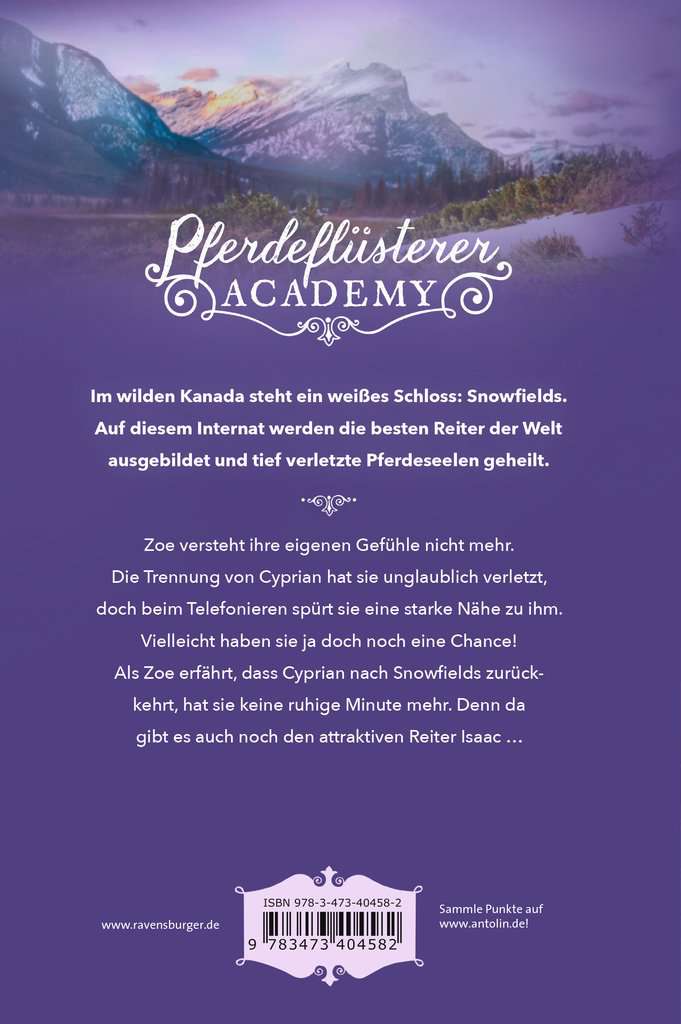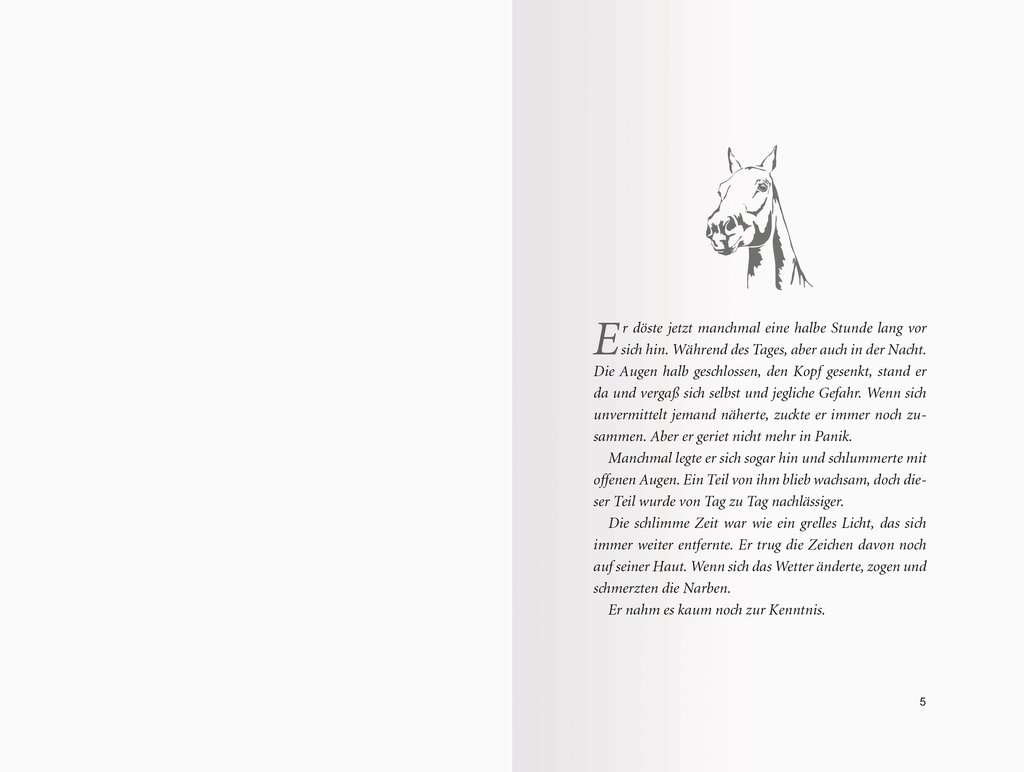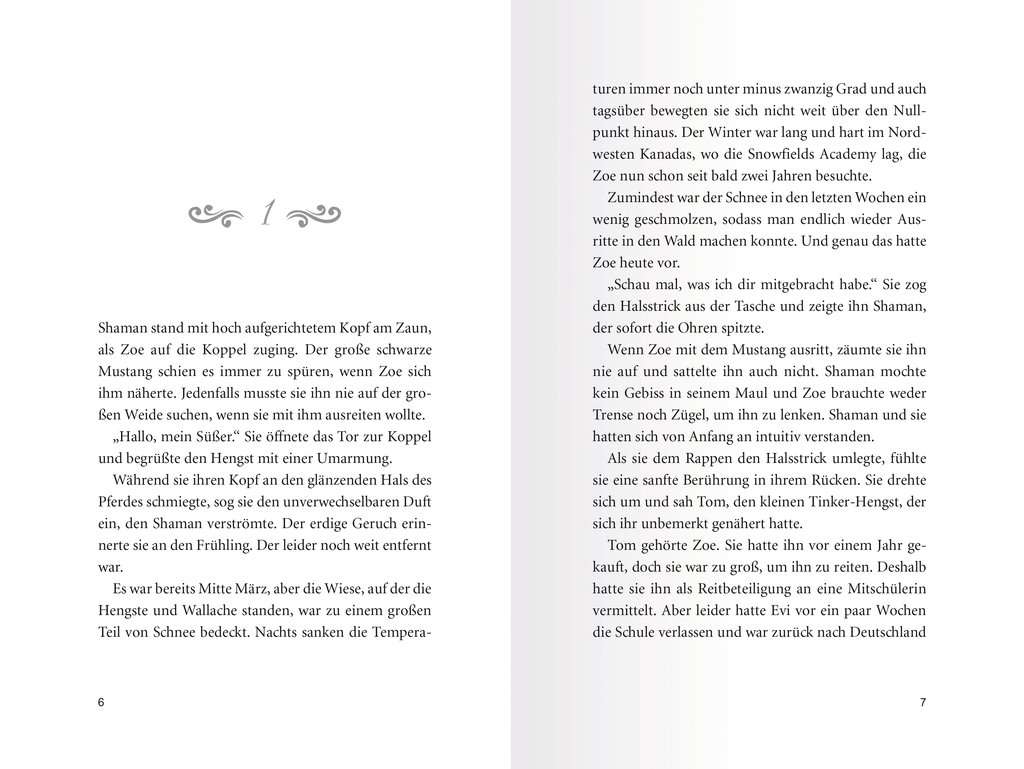 Horse Whisperer Academy (Vol. 9): Cyprian's Return
Pferdeflüsterer-Academy, Band 9: Cyprians Rückkehr
View all books in the series
A special academy, a deep connection between horse and girl, friendship and first love – an exciting series for young horse lovers
224 pp
10 years +
14,3 x 21,5 cm
EUR 11.99
August 2021
Hardcover
978-3-473-40458-2
• With soft touch foil and relief lacquer.
Content
Zoe suddenly doesn't understand herself anymore. Her ex-boyfriend Cyprian will return to Snowfields in just a few days – but what feelings does she actually have for him? When they're chatting online or on the phone, she feels really close to him. But there is also attractive Isaac, who she feels drawn to against her will even though she continues to give him the cold shoulder. In the end, Zoe knows who her heart is beating for: Isaac. And thus finally for a boy with honest intentions who only loves one girl – her.
About the Series
Deep in the Canadian wilderness is a special school, Snowfields, where the best riders in the world are trained and deeply wounded souls are healed, horses and humans alike. Thirteen-year-old Zoe has the potential to become a horse whisperer, and has a great deal to learn about herself as she trains at the Horse Whisperer Academy, as well.
The Author
Gina Mayer was born in Ellwangen, Germany, in 1965, and studied graphic design. She lives with her husband and two children in Düsseldorf, where she works as an advertising copywriter in addition to writing books for teens and adults.