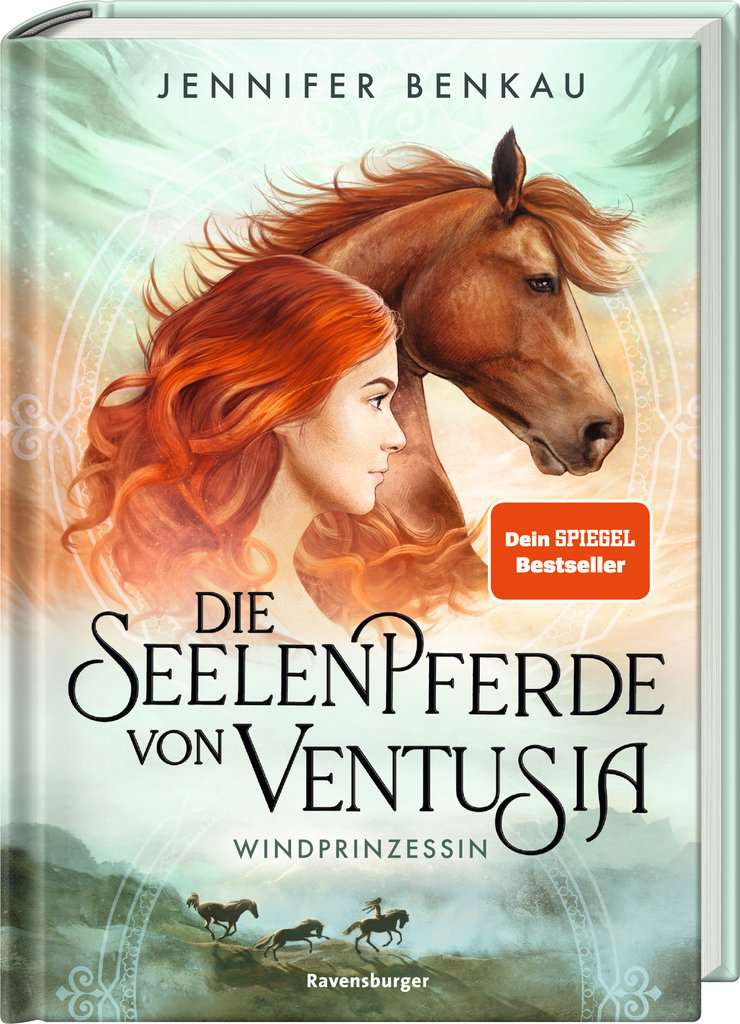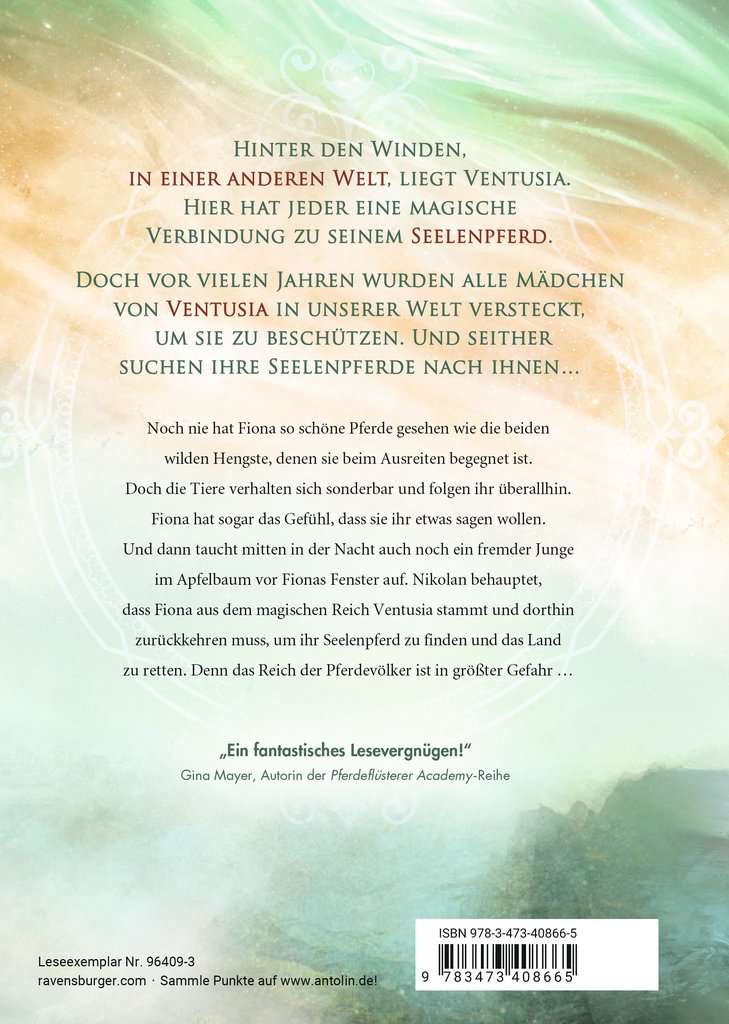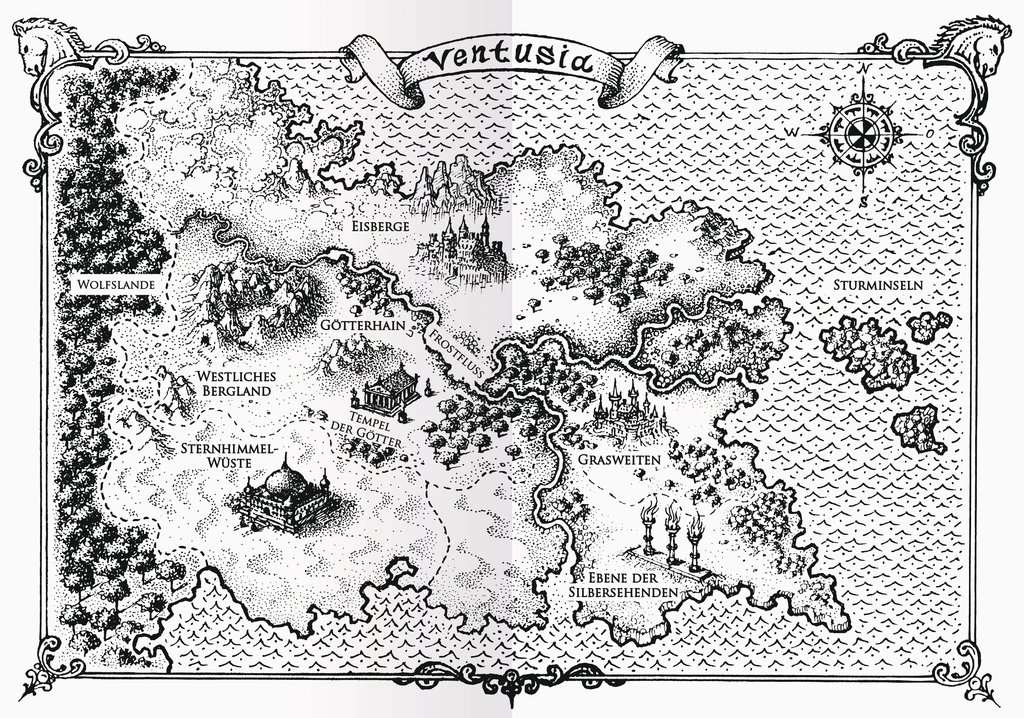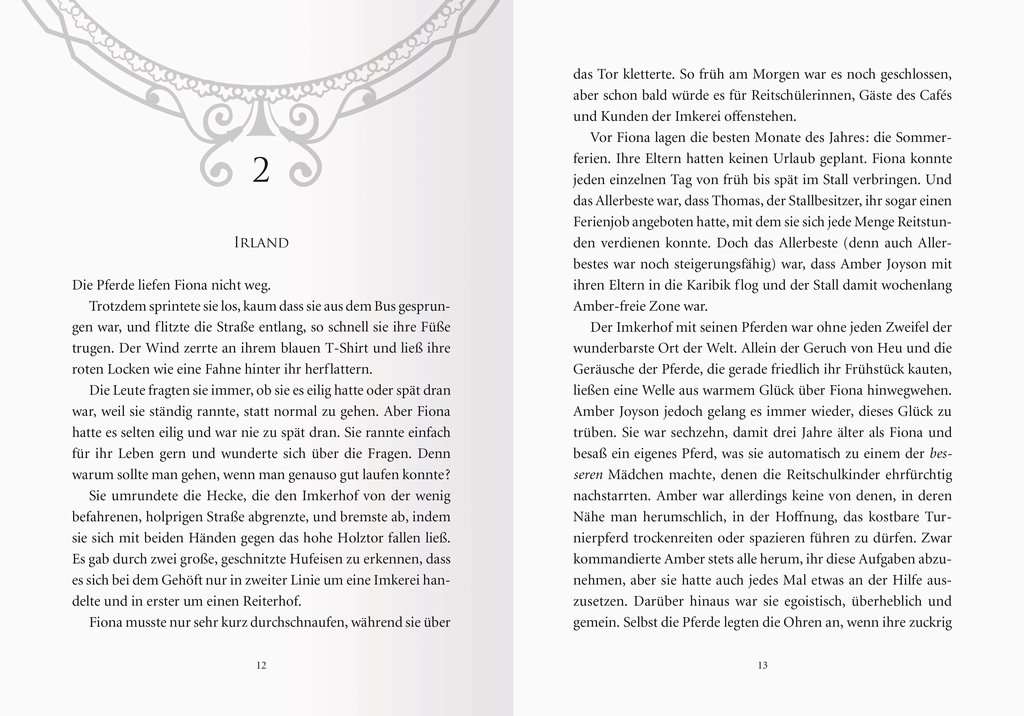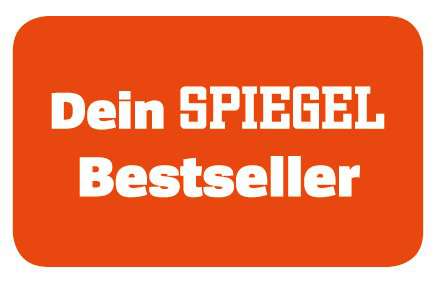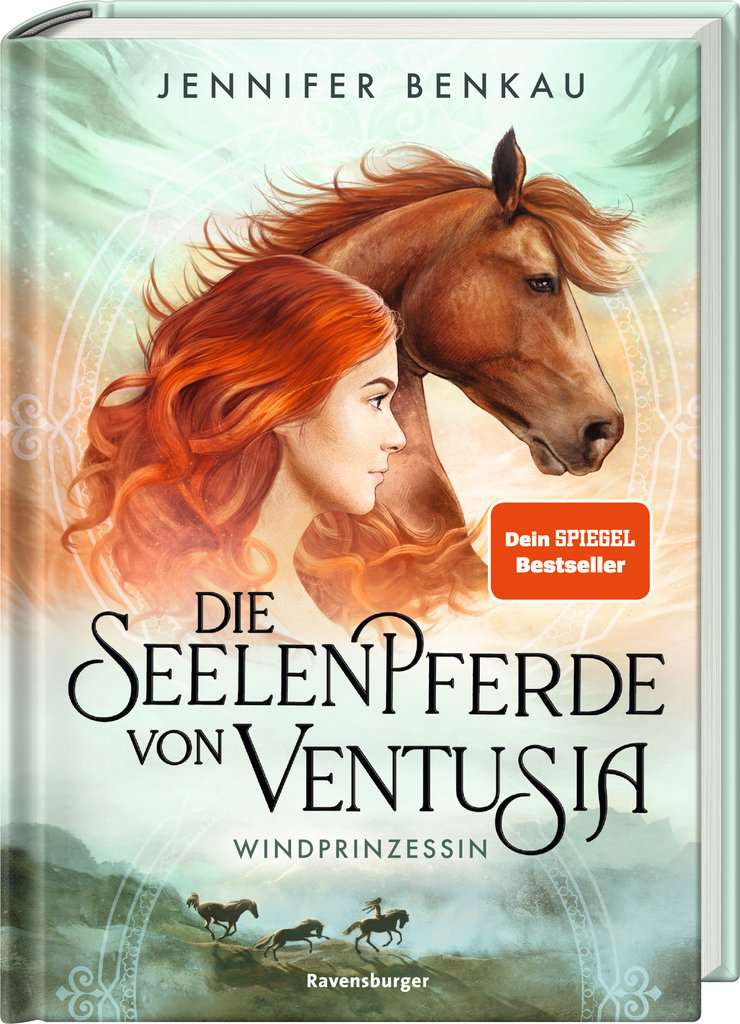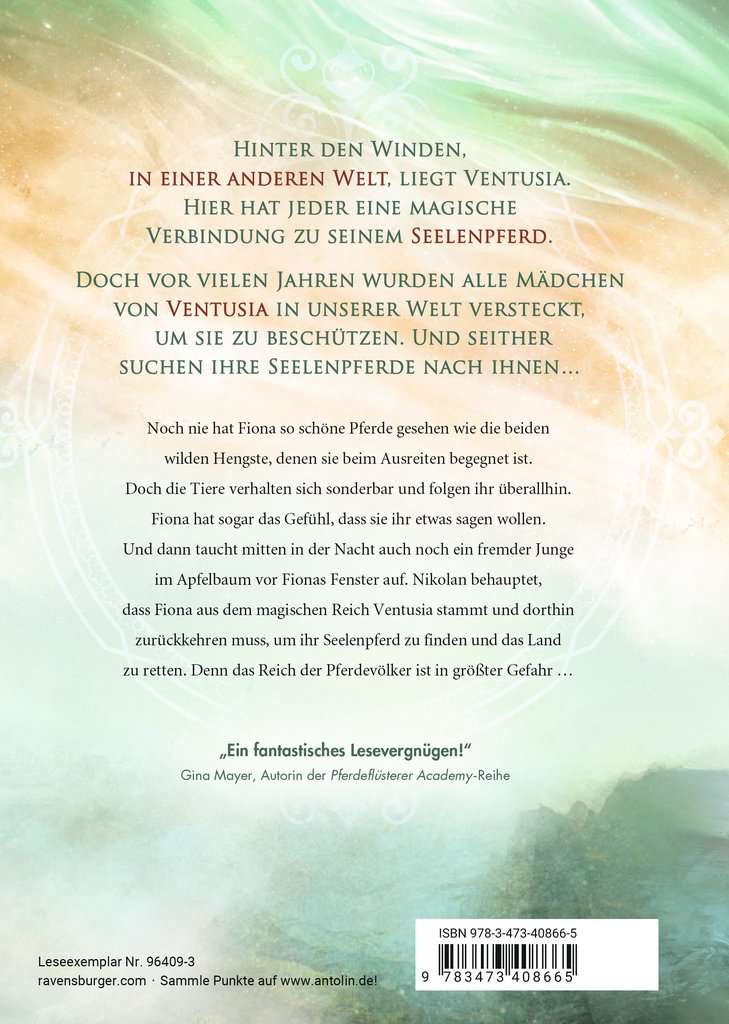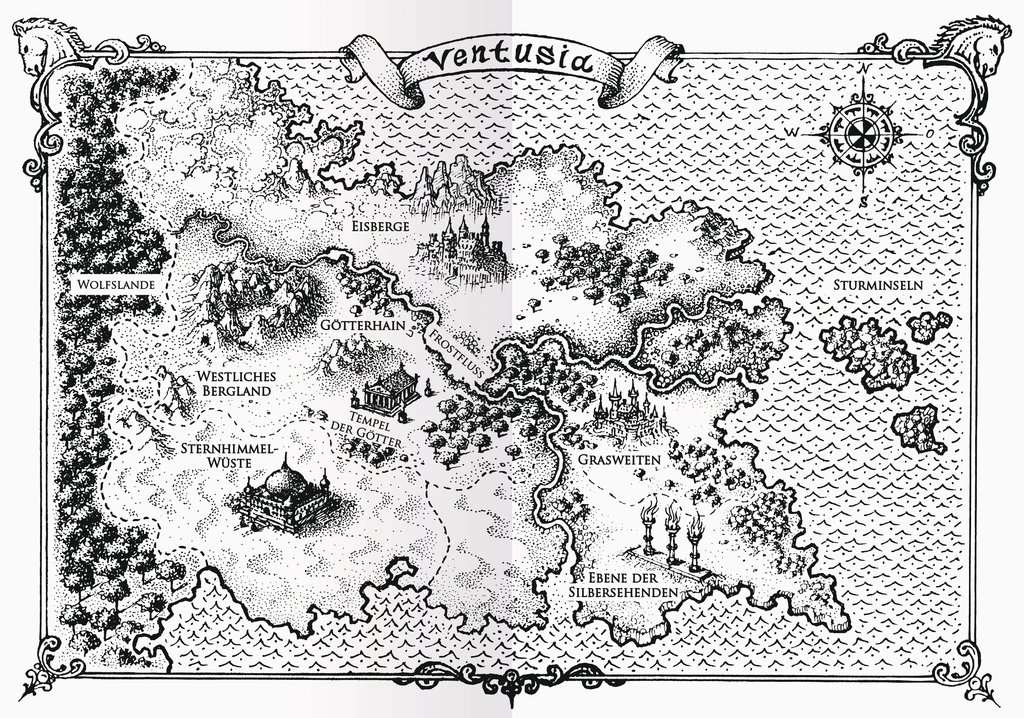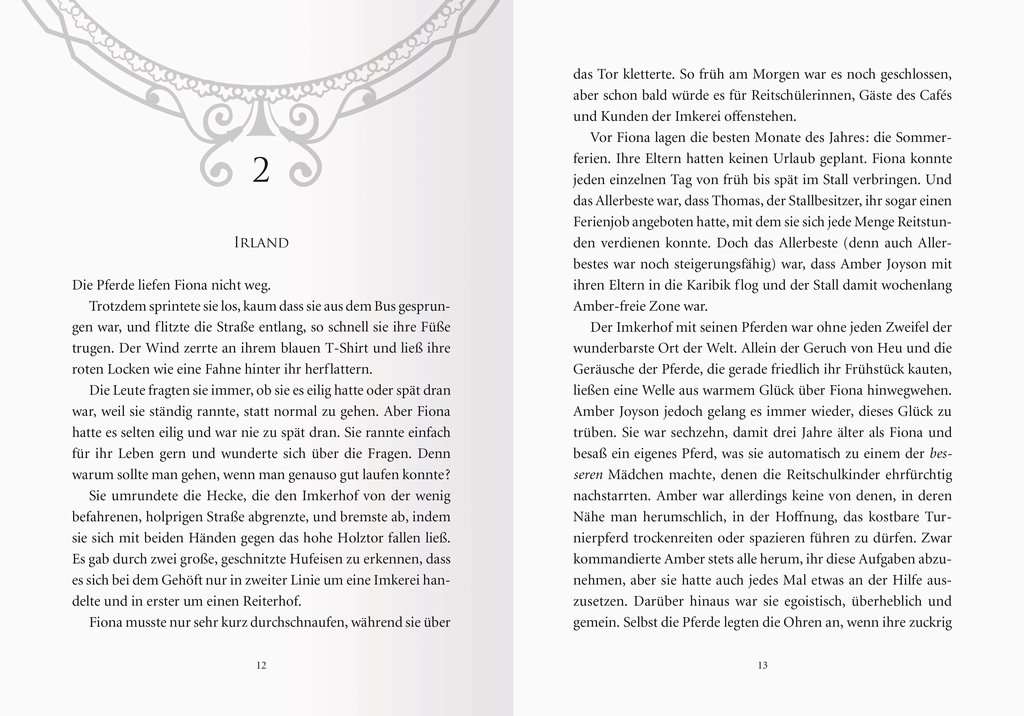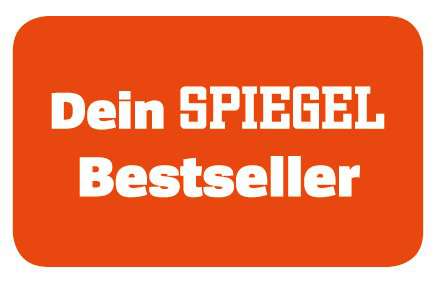 The Spirit Horses of Ventusia (Volume 1): The Wind Princess
Die Seelenpferde von Ventusia, Band 1: Windprinzessin
View all books in the series
Gripping horse fantasy story about courage, friendship and a dangerous race, which decides everyone's future.


written by Spiegel-bestselling author Jennifer Benkau

288 pp
10 years +
15,3 x 21,5 cm
EUR 15.99
January 2023
Hardcover
978-3-473-40866-5
Content
Thirteen-year-old horse lover Fiona, who is growing up with her adoptive parents in Ireland, can hardly wait to spend the summer at the nearby riding stables. It's all shaping up to be a normal holiday, until two mysterious wild horses suddenly turn up near the stables. But the animals behave strangely and follow her everywhere. Fiona even has the feeling that they want to tell her something. But one of the proud animals is captured by the ambitious rider Amber who wants to own it. Before Fiona can set it free, the other wild horse finds her and reveals its true identity: inside the horse's body is the spirit of a boy called Nikolan, who tells Fiona about Ventusia, a magical parallel world. Ventusia is a world of shapeshifters, where people can borrow the body of their spirit animal; only in this form it is possible for them to enter the human world. Nikolan and Damian (the captured horse) are young ventusian horse shapeshifters who were sent to search for the seven princesses descended from the principalities of the horse shapeshifters. The girls were taken from Ventusia as infants, to protect them from participating in a dangerous life - threatening race invented by the cruel Daughter of the Gods named Victoria, that reigns over Ventusia. Victoria though was so enraged about the missing princesses, that she regularly torments her subjects with natural disasters. The only way to calm her down is to bring the girls back to their homeland and let them compete in the race. One of these seven girls is Fiona, Princess of the Ventusian Windlands. Fiona asks for time to think, but shortly after, things quickly take a turn for the worse: the wild horse (actually Damian) has escaped and now he and Nikolan are to be shot as "dangerous wild horses". Fiona gets there in the nick of time to save them from certain death. Both shapeshifters are badly injured, but manage to take Fiona to Ventusia. There she learns about her lineage as well as her powers and meets her birth parents. Of course, it doesn't take long for Fiona to find her spirit horse, a beautiful chestnut mare named Tirana. However, when the mare is presented at the royal court, it turns out that she is one of the horses chosen by the daughter of the gods (Victoria) as a race participant. Thus, Fiona is the first participant of the great race.
The Author
Jennifer Benkau writes books for adults, young adults and children. She has made a name for herself with the "Dark Canopy" series in particular, for which she was awarded a number of prizes, among them the 2013 DeLiA Literary Prize. In 2016, she and four other female writers founded the label INK REBELS. Fantasy is very close to her heart and she loves writing it with the help of loud music, chocolate and lots of coffee. She lives somewhere between Düsseldorf and Cologne with her husband, her four children, two dogs and a horse and is constantly looking for hidden portals into other worlds. Incidentally, that's also how she found a path to Lyaskye.