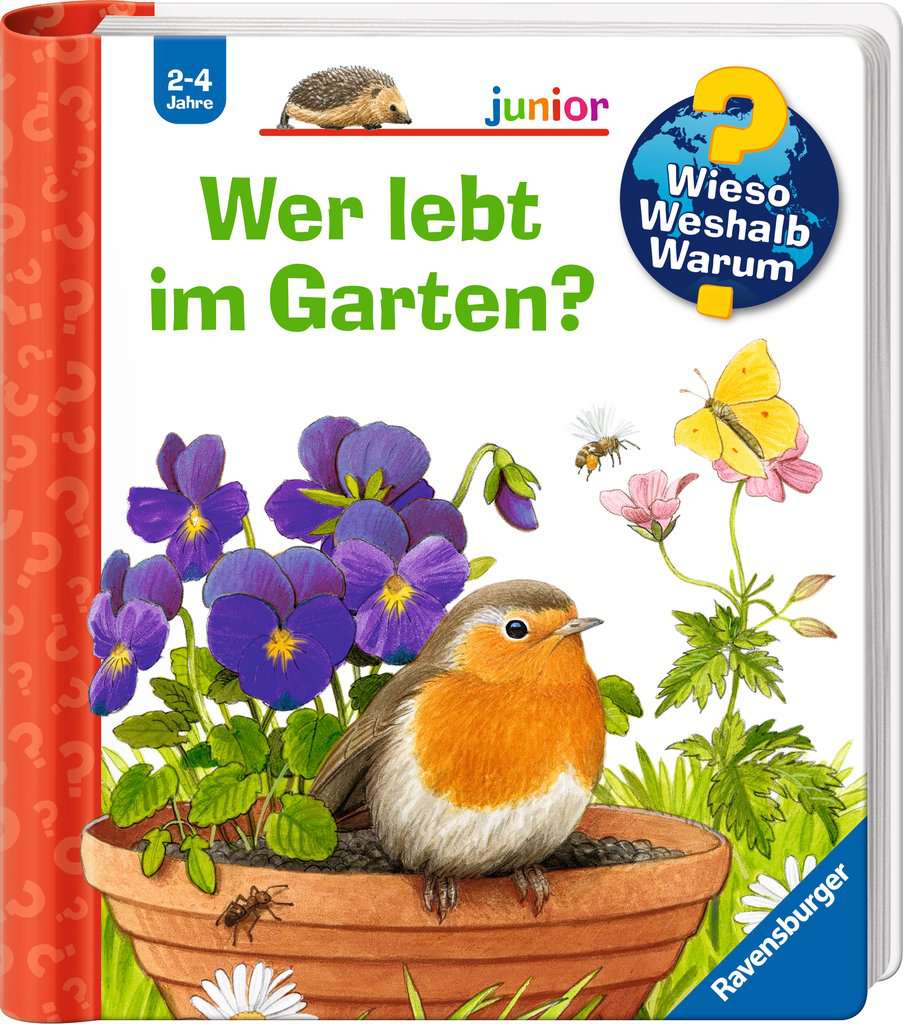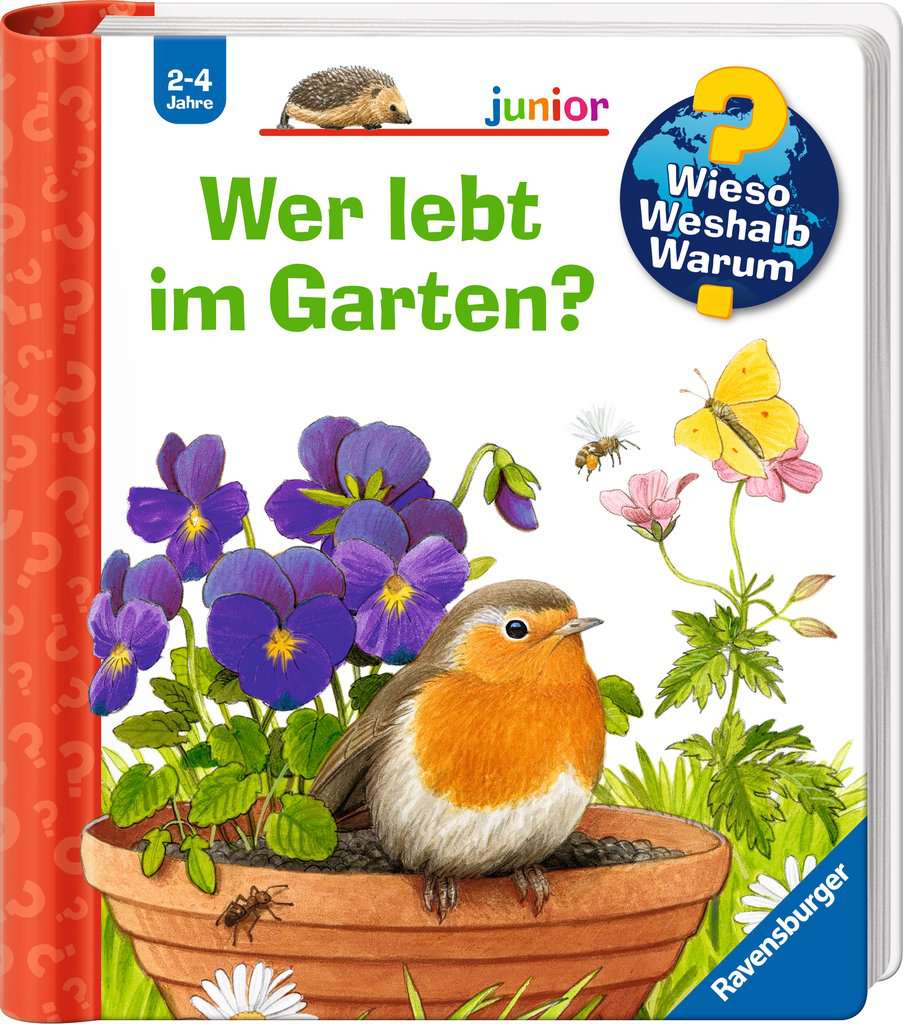 Why? Why? Why? Junior (Vol. 49): Who Lives in our Garden?
Wieso? Weshalb? Warum? junior, Band 49: Wer lebt im Garten?
View all books in the series
How do bees and bumblebees collect pollen? What is hiding behind the ivy? Impressive insights into life in a typical garden
16 pp
2 years +
18 x 19,7 cm
EUR 11.99
February 2013
Wire-O
978-3-473-32879-6
• With flaps and half-punchings.
Content
Exploring the garden gives children an opportunity to learn important things about the animal world right outside their doors. Unfortunately, many times animals disappear before children can get close to them. This book allows them to observe the creatures living in their garden up close, and answers intriguing questions, including: What is hiding behind the ivy? Where does the mouse live? What does a hedgehog most like to eat? The illustrations show a cat creeping through the grass, which insects are hiding underneath a rock, and what creatures are active in the compost pile. With movable flaps, readers can watch the lizard capture its prey and are shown unusual perspectives, for example the inside of a wren's nest.
About the Series
WWW Junior is a unique invitation to discover the world in a playful way. The junior series features a compact format with large, movable flaps for kids thirsty for knowledge. Centered on who-what-how questions, the titles in this series take on fascinating subjects. The questions of 2- to 4-year-olds are to a large extent answered by information contained in the illustrations, complemented by clear, friendly texts.
The Author
Patricia Mennen was born in 1961 in Augsburg. While she was studying German, art history and theater, she completed internships with various daily newspapers. After working as a children's book editor for six years and having a daughter, she began writing books. Today she lives with her family in southern Germany and Provence, France. The freelance author says that the curiosity of a child has never left her, and she tries to see the world with the eyes of a child.
The Illustrator
Steffen Walentowitz was born in 1962 and lives in Jever, Germany. Since 1986 he has painted and illustrated books for a number of publishers. His pictures have been exhibited in Germany, the Netherlands, England, Israel, Canada and in the USA.
Rights Sold
Bulgarian, Chinese (worldwide without Hongkong, Taiwan, Macao), Italian, Romanian, Slovakia, Turkish