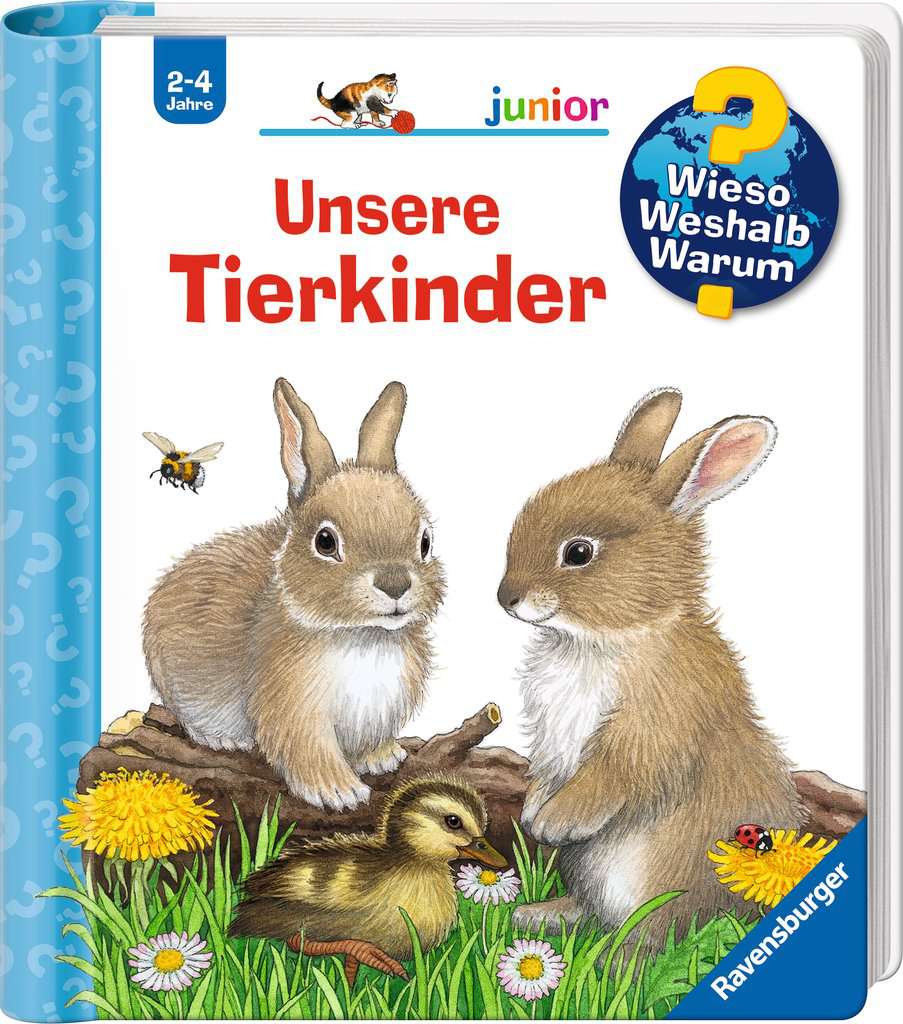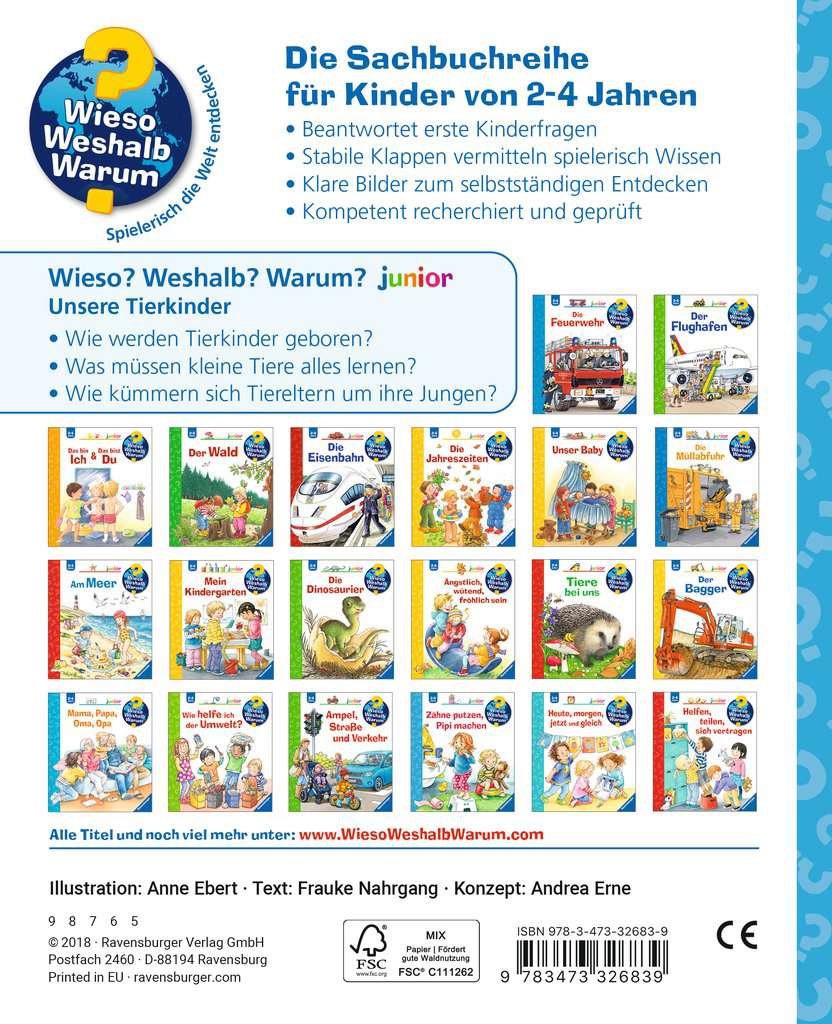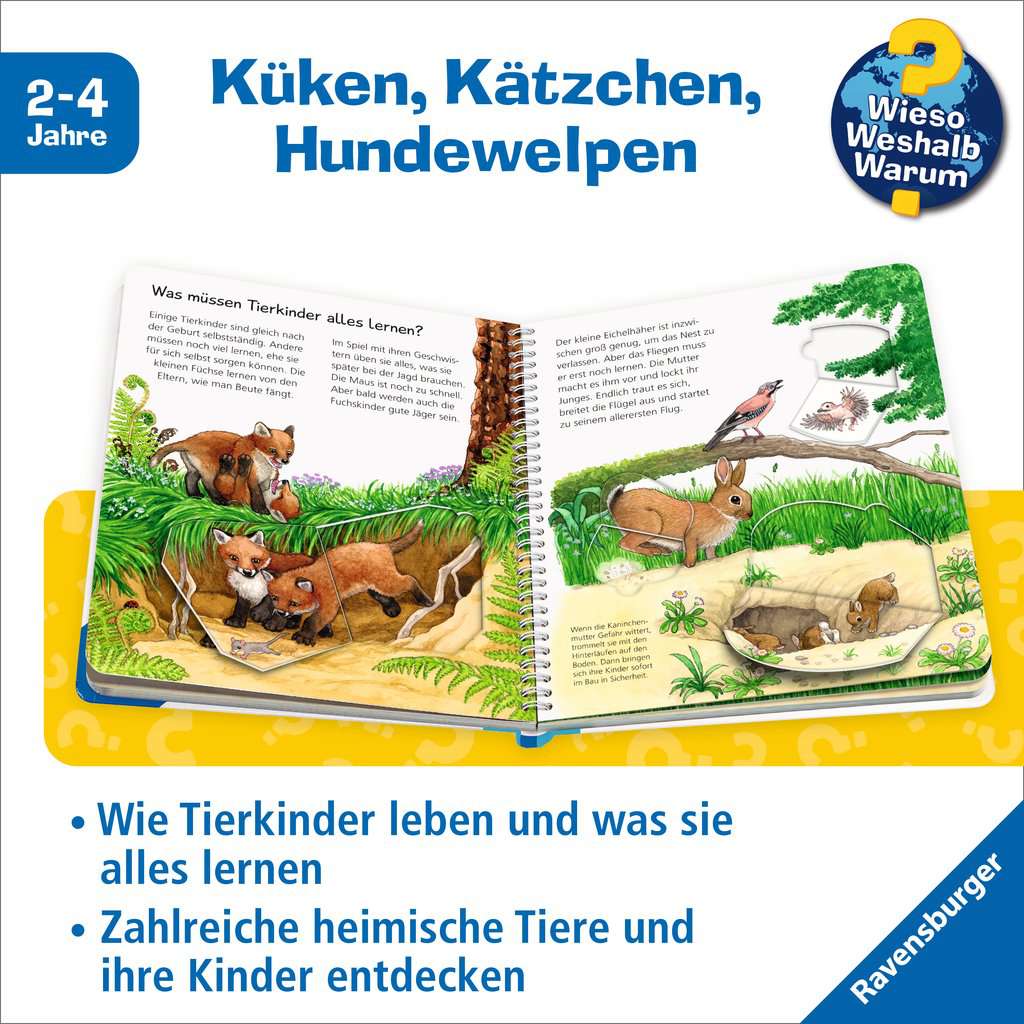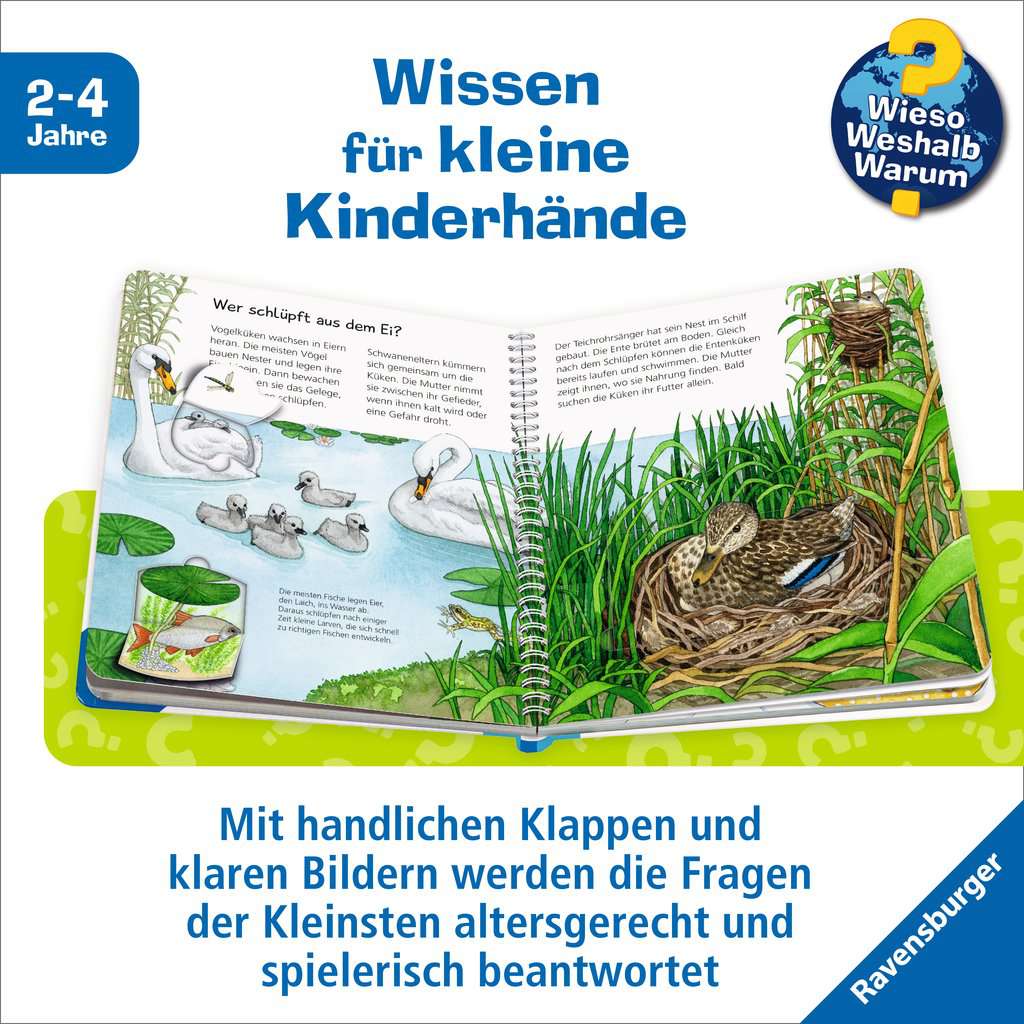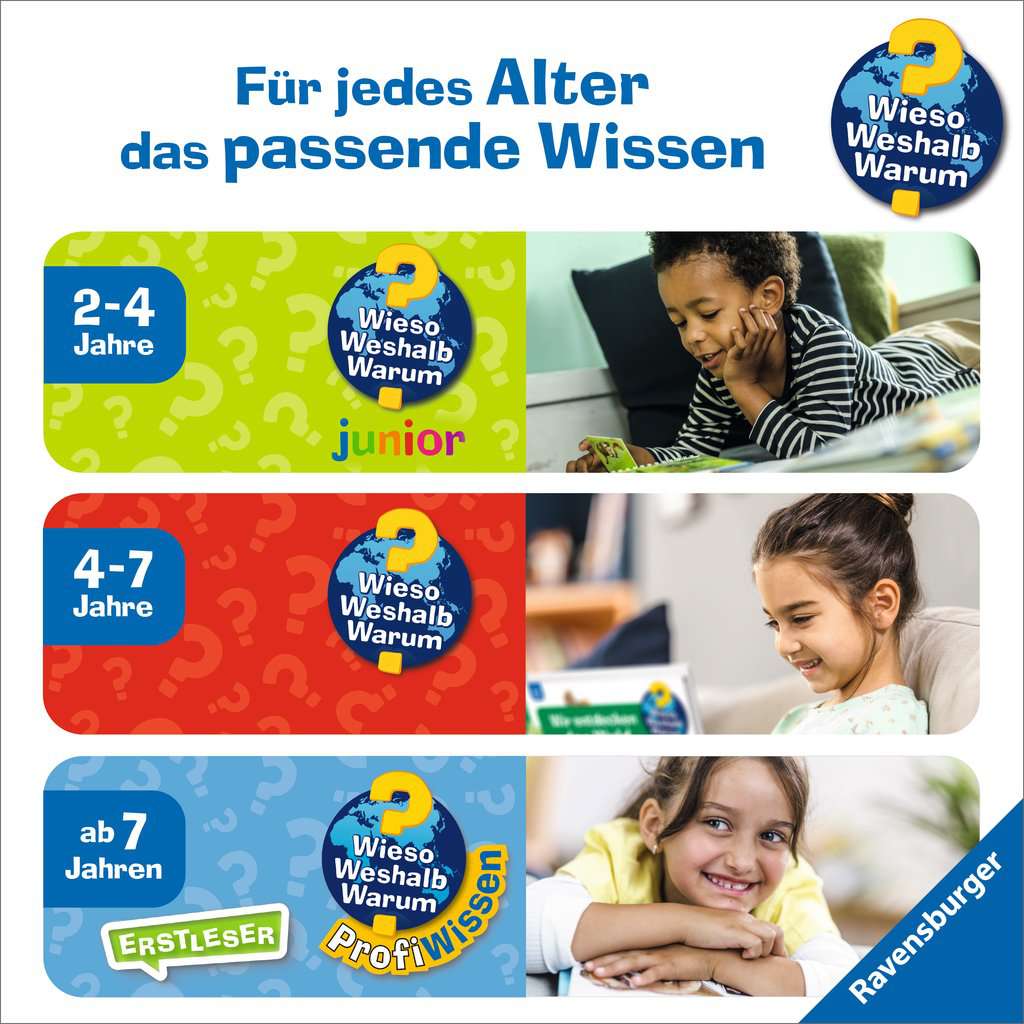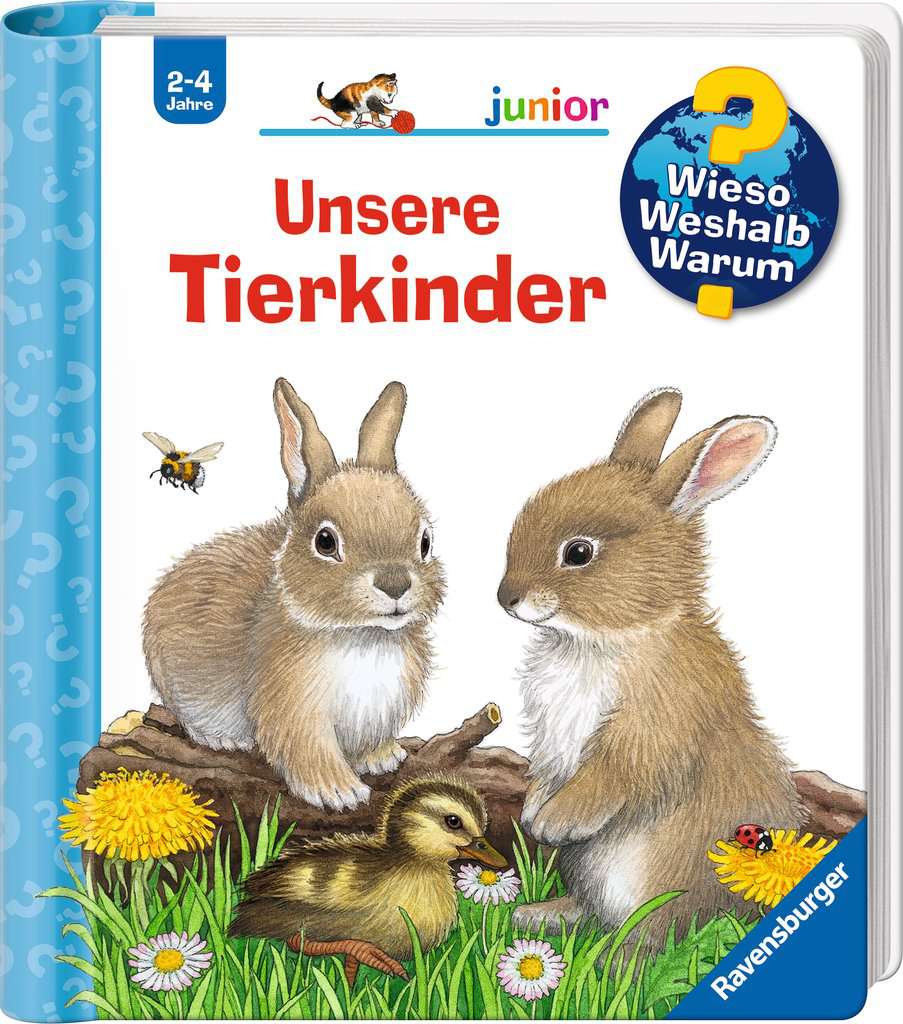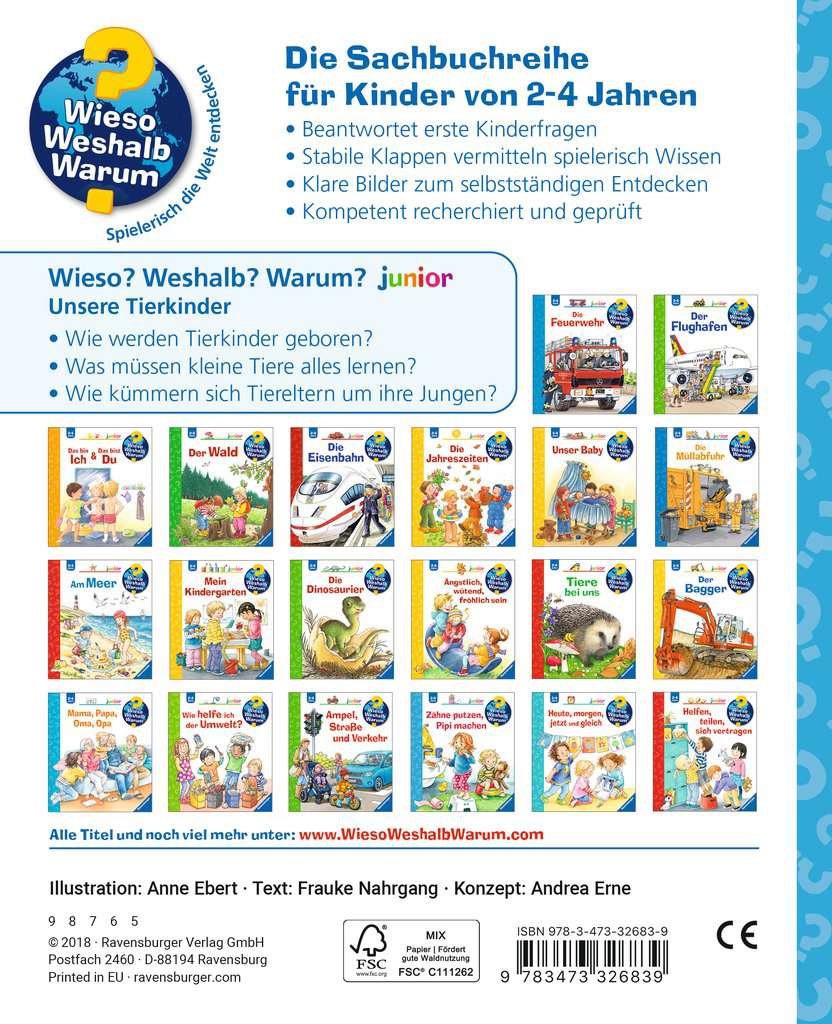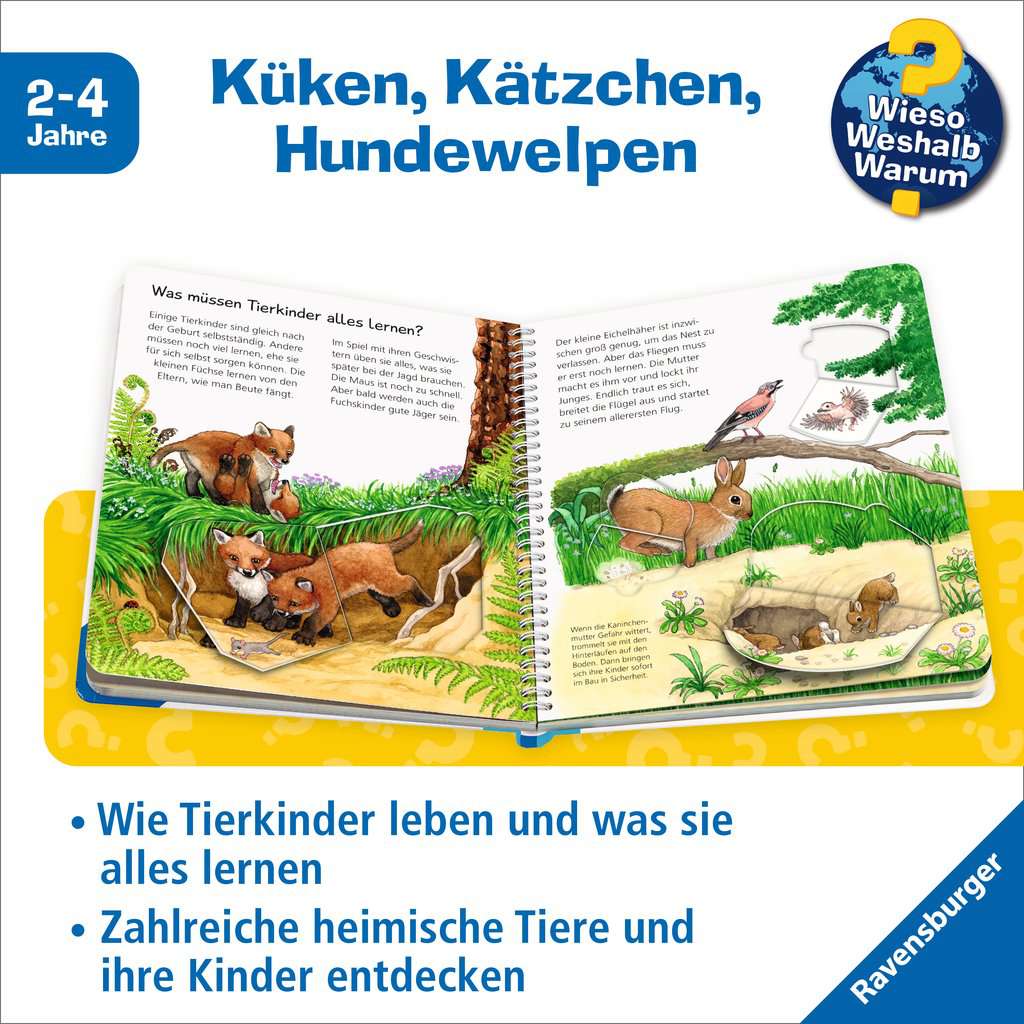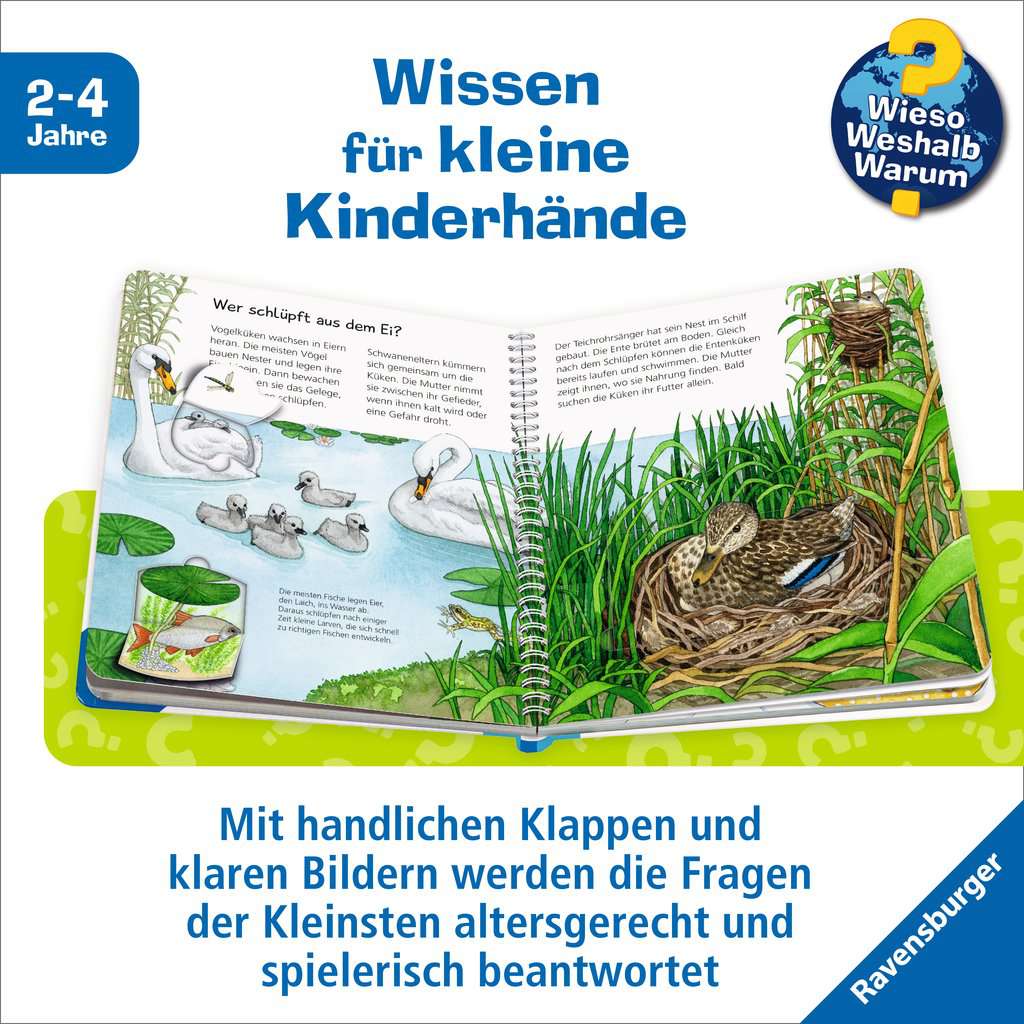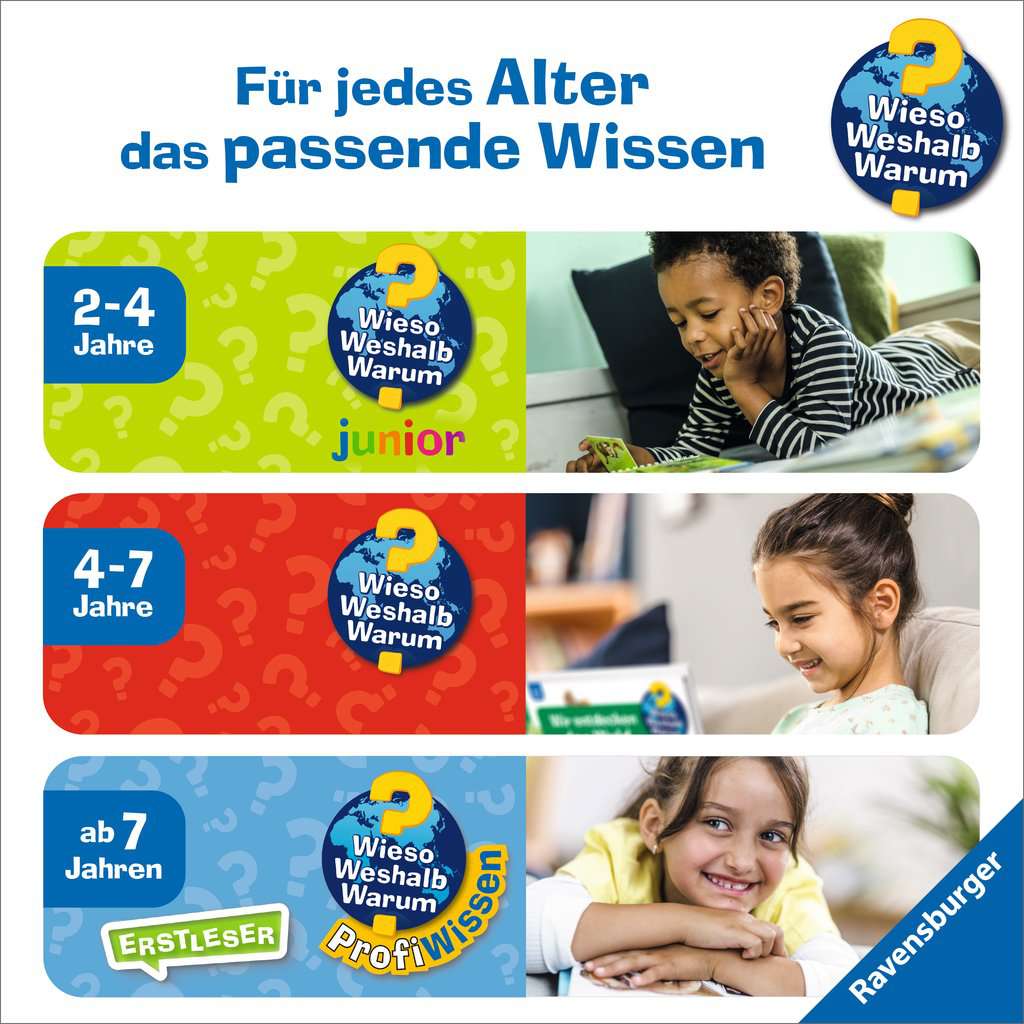 Why? Why? Why? Junior (Vol. 15): Young Animals
Wieso? Weshalb? Warum? junior, Band 15: Unsere Tierkinder
View all books in the series
This WWW Junior book explores the family life of animals familiar to young children, helping them make connections with their own families and experiences.


WWW Junior has sold over 6 million copies in Germany

WWW Junior has been translated into 16 languages

With playful elements, flaps to lift and windows to peer through.

16 pp
2 years +
18 x 19,7 cm
EUR 11.99
February 2018
Wire-O
978-3-473-32683-9
• With flaps.
Content
The family life of familiar animals—such as dogs, cats, rabbits, ducks, squirrels and more—is the focal point of this title. How are baby animals born? How do their parents take care of them? What all do young animals need to learn? Do baby animals sleep at night, too? Touching scenes with lots of moveable flaps help children draw connections with their own families and experiences, and discover what they have in common with young animals.
About the Series
WWW Junior is a unique invitation to discover the world in a playful way. The junior series features a compact format with large, movable flaps for kids thirsty for knowledge. Centered on who-what-how questions, the titles in this series take on fascinating subjects. The questions of 2- to 4-year-olds are to a large extent answered by information contained in the illustrations, complemented by clear, friendly texts.
The Author
Frauke Nahrgang was born in 1951 in Stadtallendorf, where she lives today with her husband and two children. She has been working as a primary school teacher since 1976 and enjoys teaching school beginners most of all. At school she began to write texts for beginners, and she has been writing children's books since 1987. Frauke Nahrgang watches children very carefully and is interested in how they make contact, talk and communicate with each other. She transfers these observations strikingly into the stories in her picture books.
The Illustrator
Anne Ebert, born in 1963, knew as a child she wanted to become an artist. She studied graphic design in Münster and focuses her work on nature illustrations. Anne Ebert has illustrated numerous books for Ravensburger.
Rights Sold
Hungarian, Russian (worldwide)