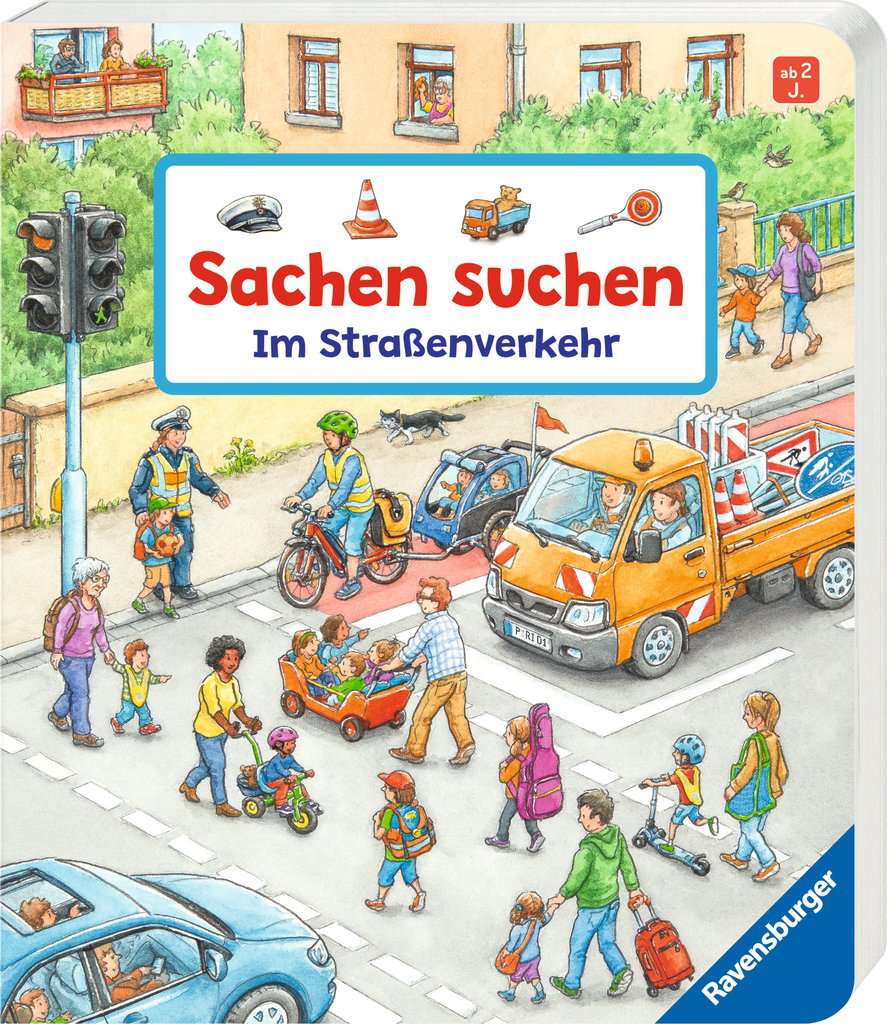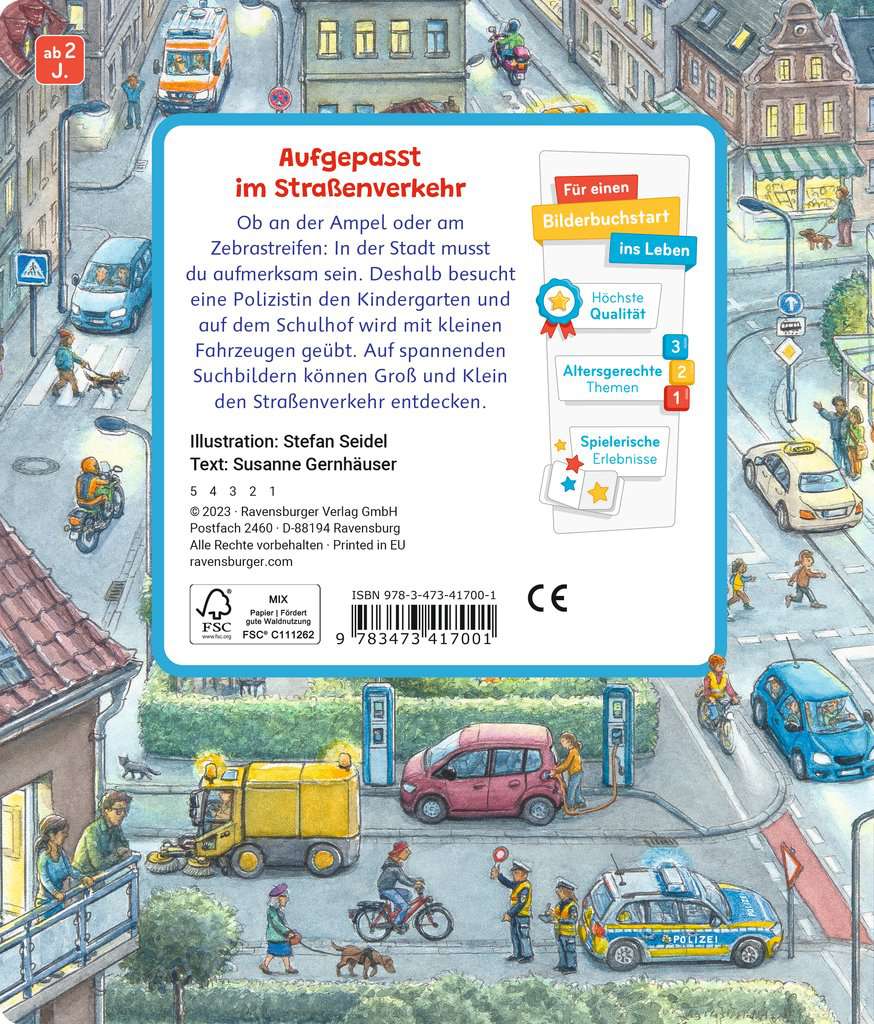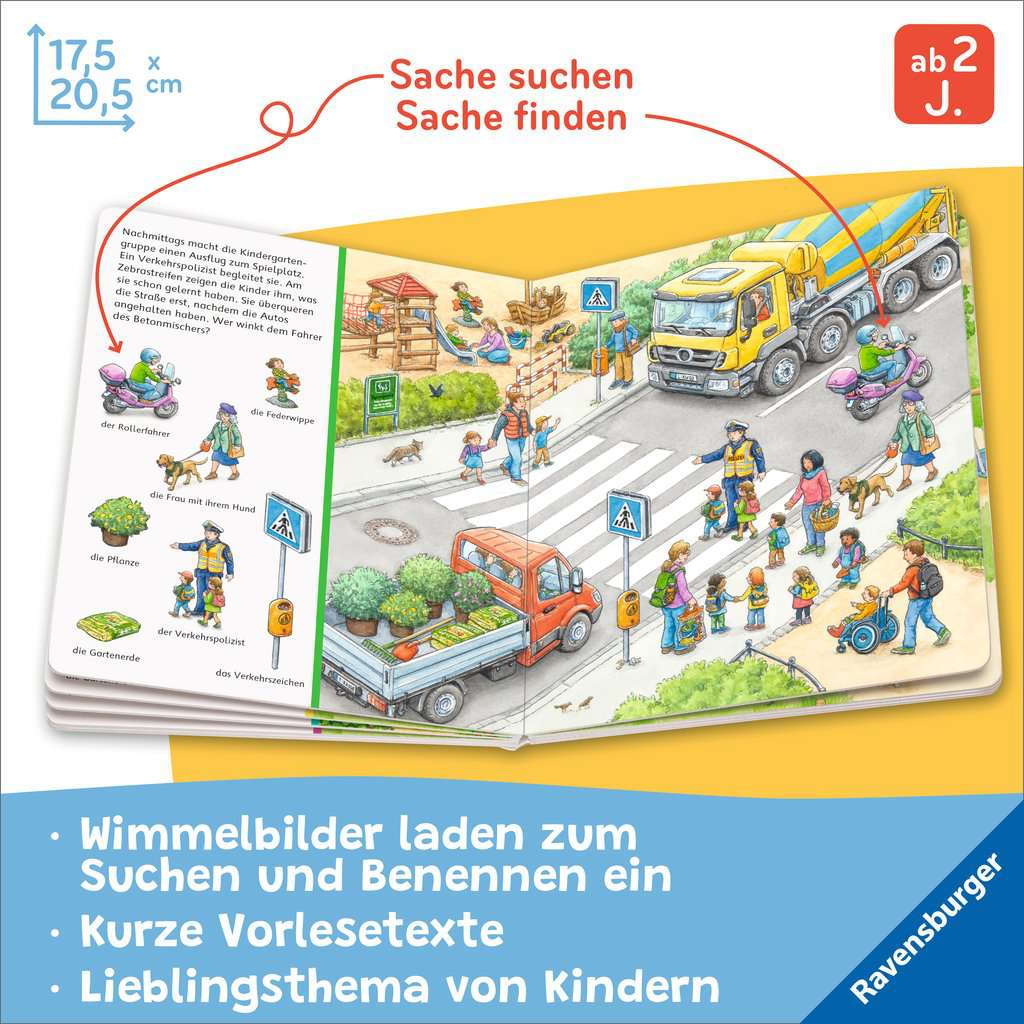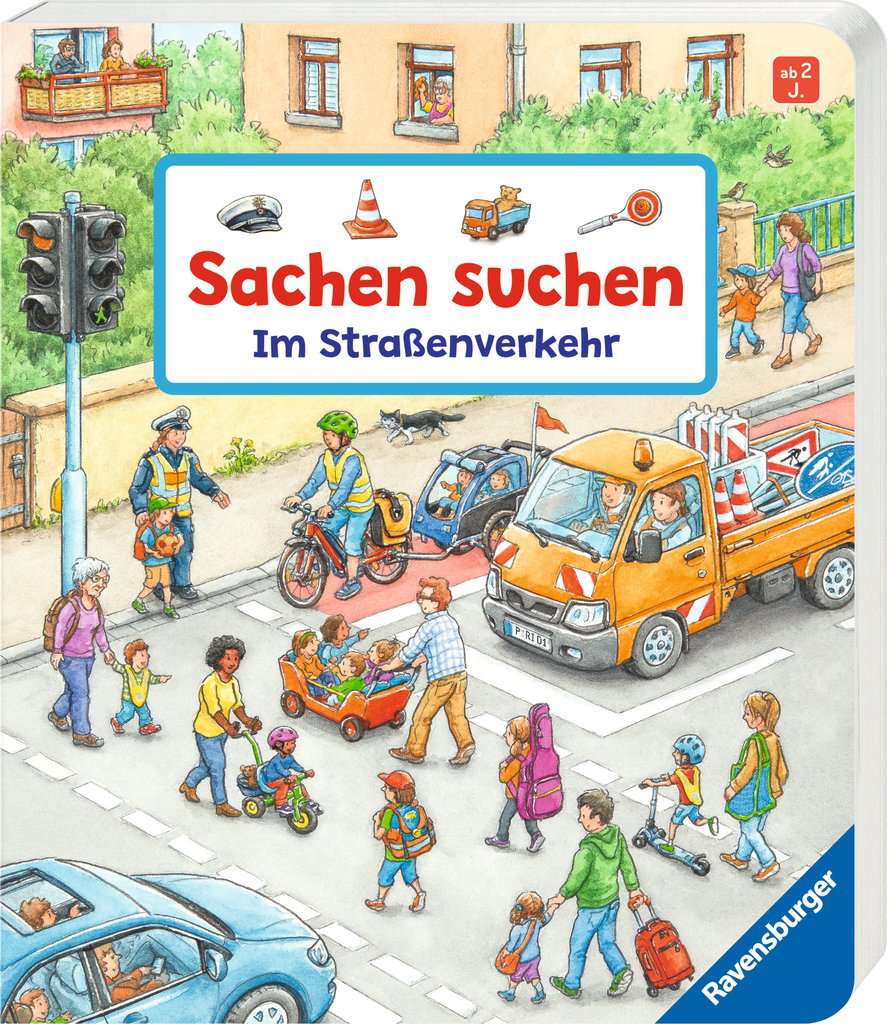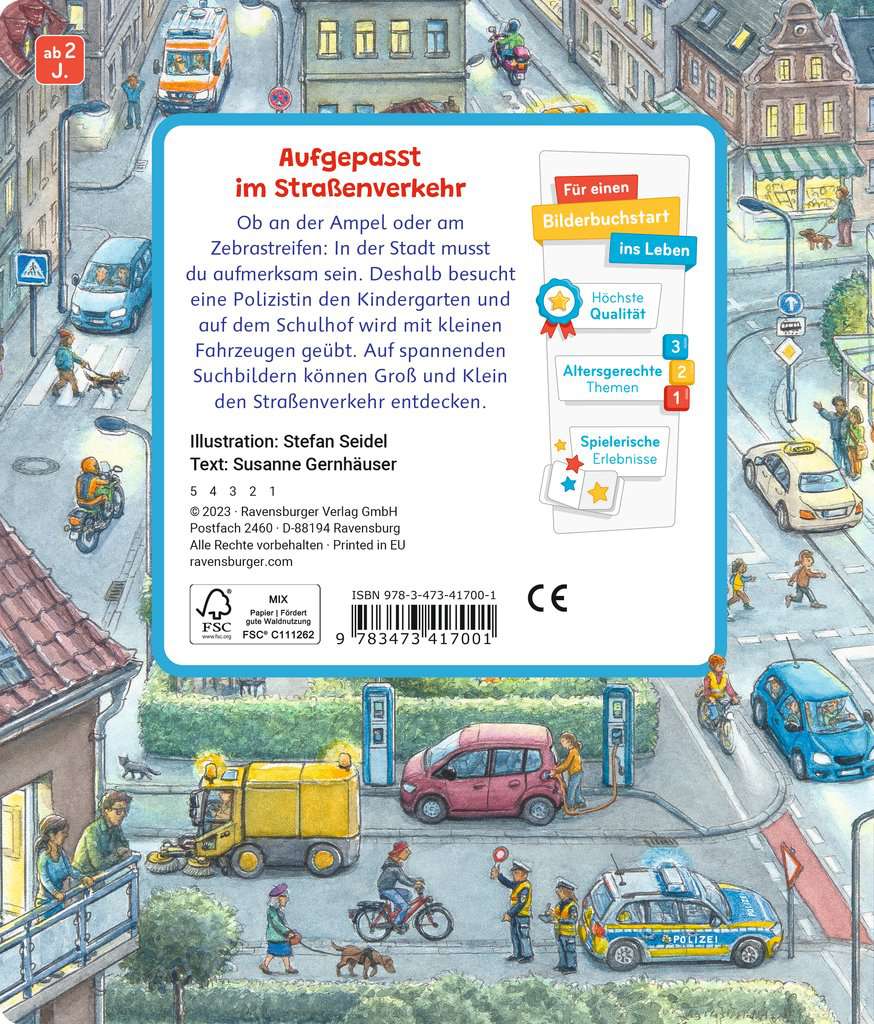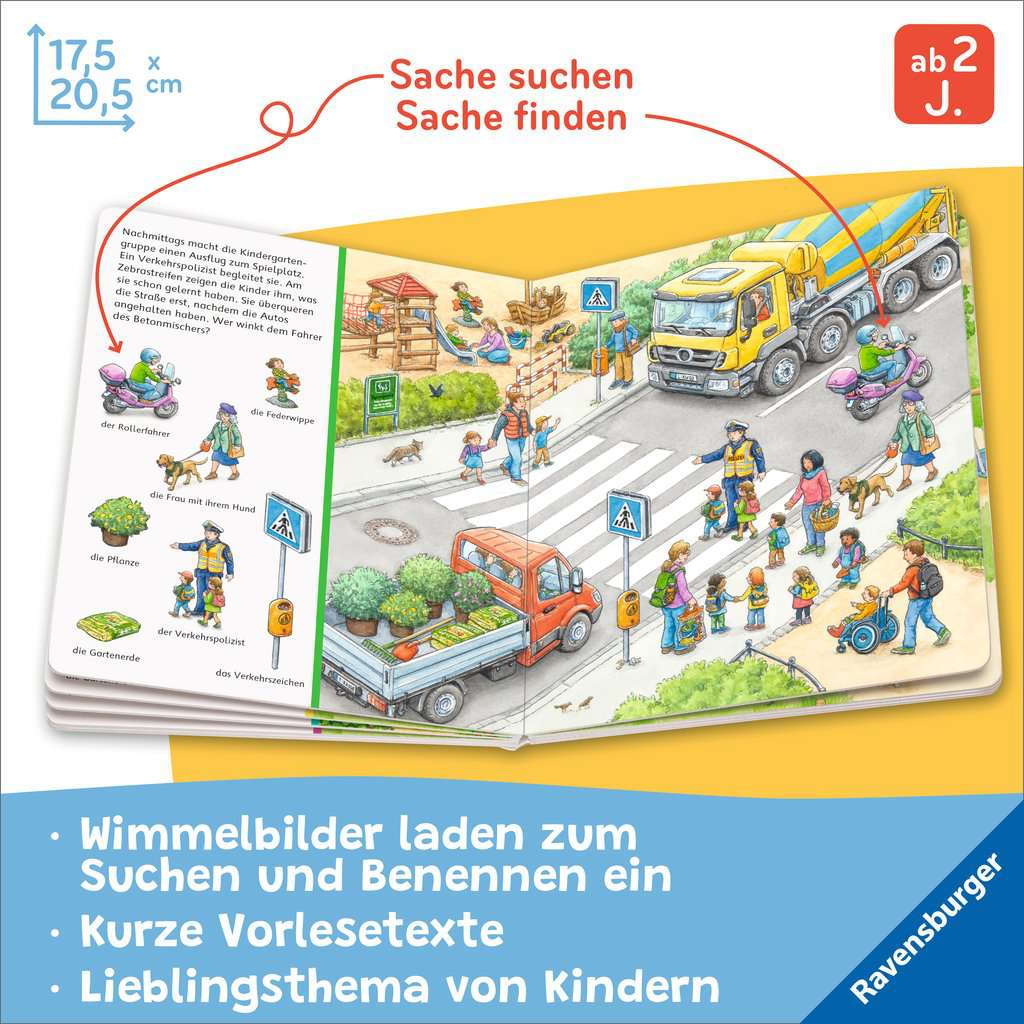 Things to Find: In Traffic
Sachen suchen: Im Straßenverkehr
View all books in the series
First search-and-find fun in the city


For children 2 years and over

First road safety education for very young children

Playfully introduces traffic situations

24 pp
2 years +
17,5 x 20,5 cm
EUR 6.99
May 2023
Board Book
978-3-473-41700-1
Content
Stop at the red light, cross at the green! Everyone knows what to do at traffic lights, but zebra crossings already require more caution. A variety of very different traffic situations illustrate how to behave in traffic and prepare even very young children for paying attention. The entertaining "Things to Find" play principle assists in vividly imagining the situations while search terms help expand children's vocabulary.
About the Series
The popular books from the successful "Things to Find" series allow children as young as 2 to playfully explore the world. These books about the most important topics for children feature numerous images of things to find on the edges of the pages, encouraging children to recognise and name things. Incidentally, this also inspires them to freely tell their first stories, optimally supporting language acquisition. Finding items in the search-and-find images provides children with a first sense of achievement and boosts their confidence.
The Author
Susanne Gernhäuser studied German and history in Stuttgart, where she worked at a historical institute, published articles and contributed articles to textbooks while still a student. She currently edits scholarly series.
Rights Sold
Hungarian