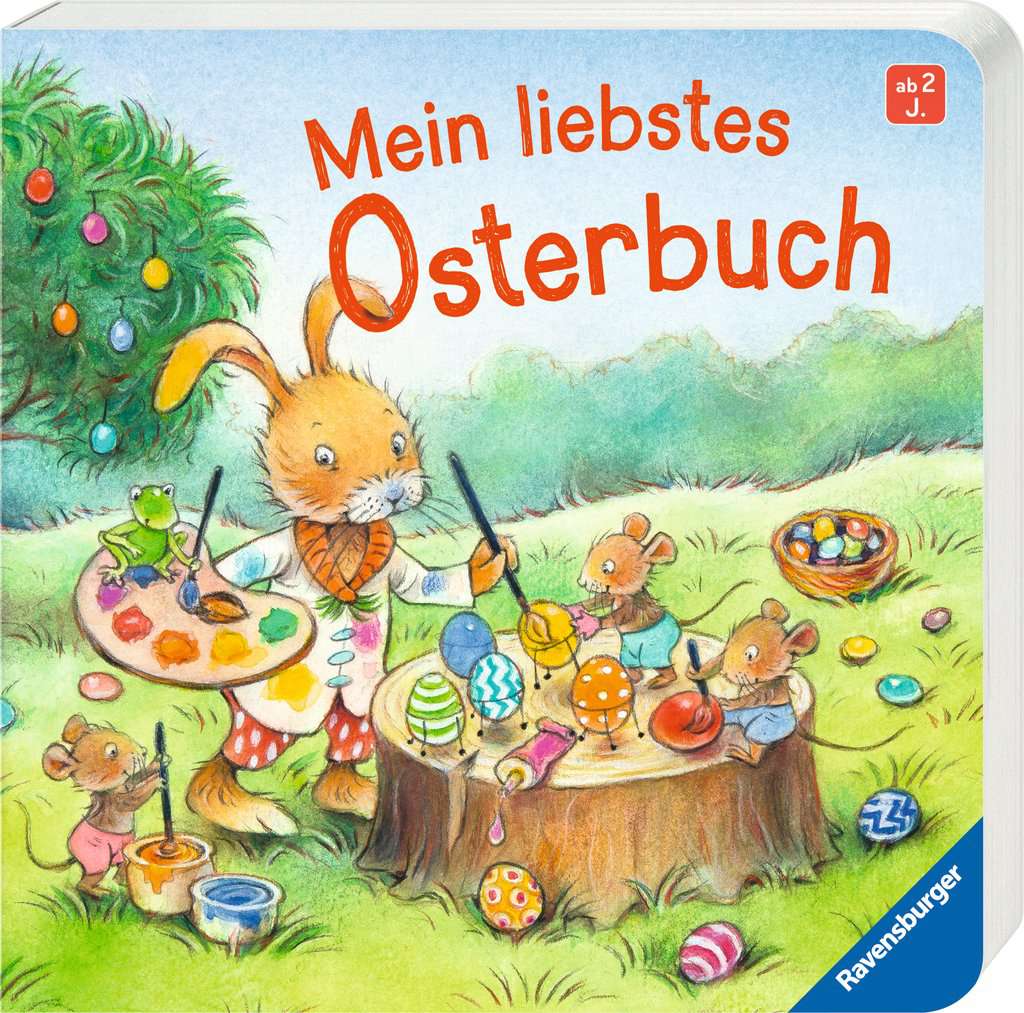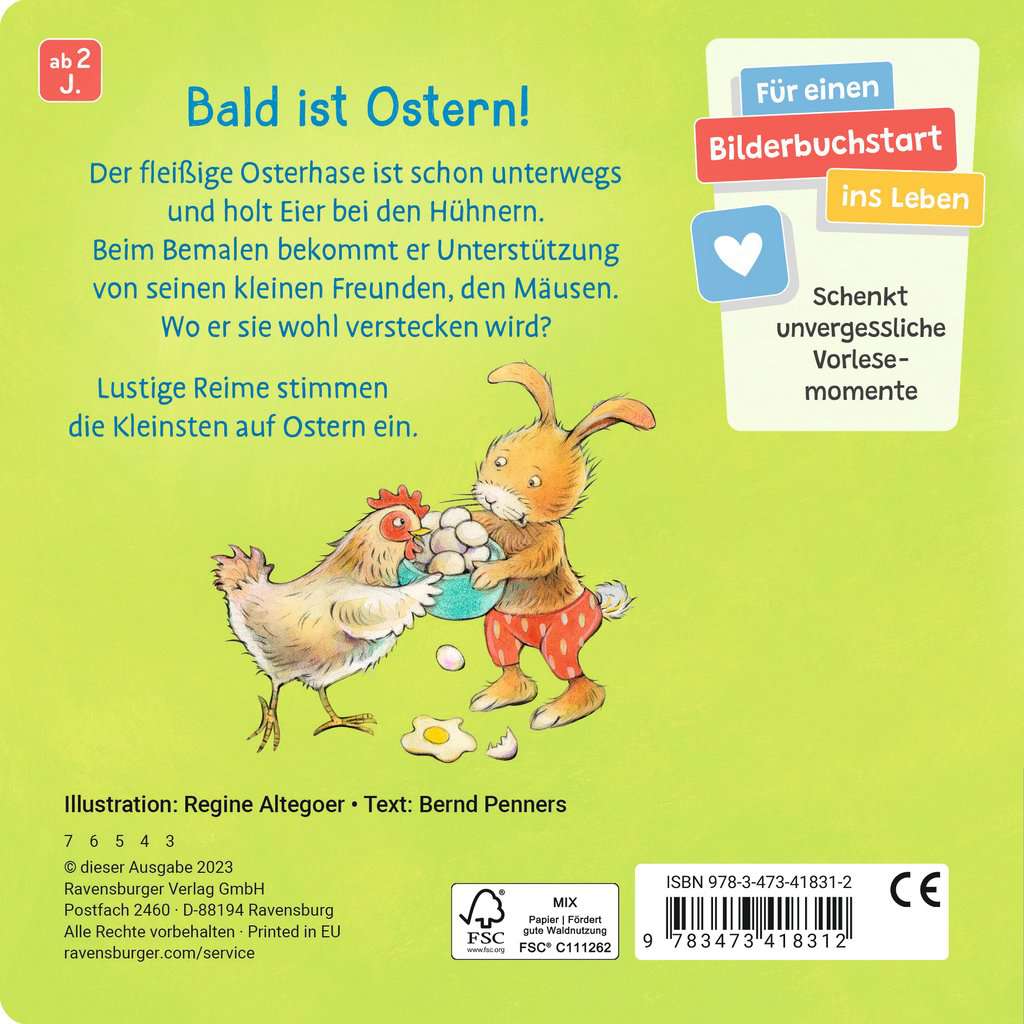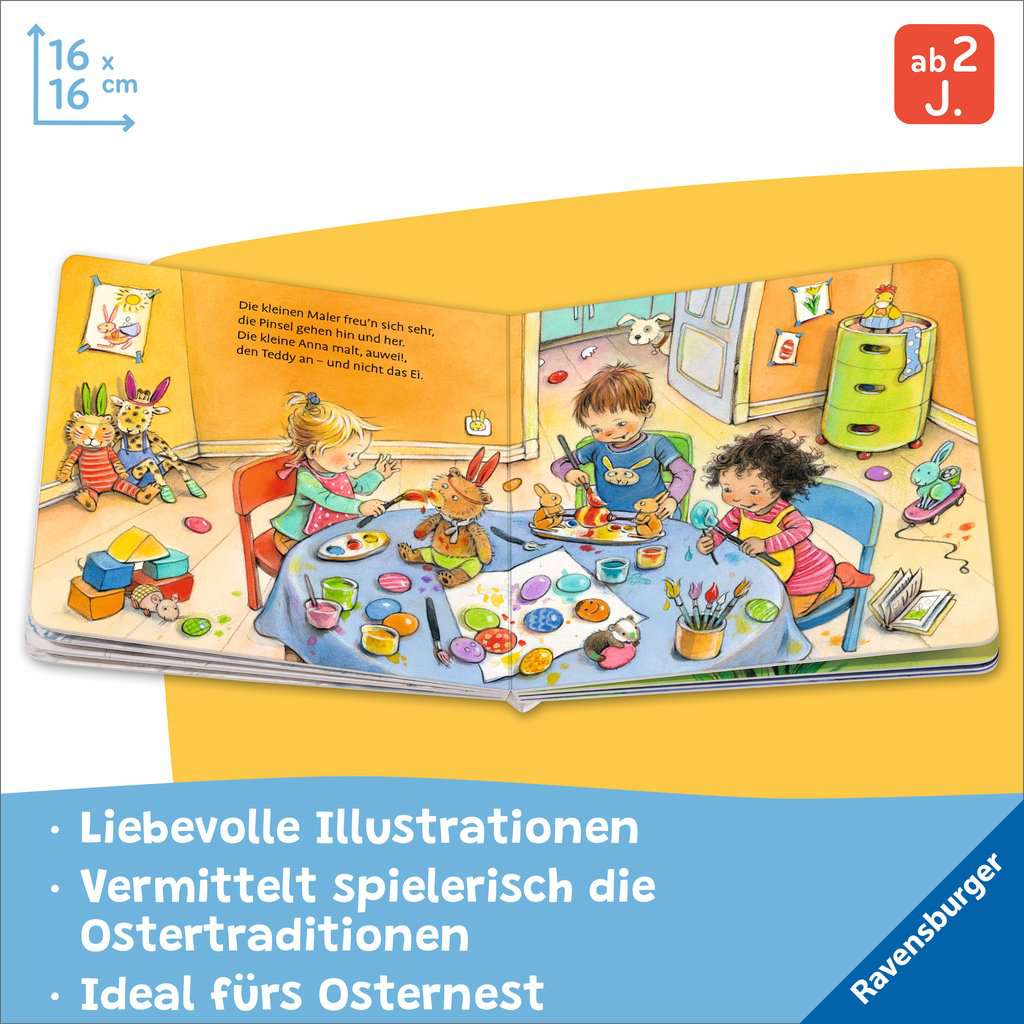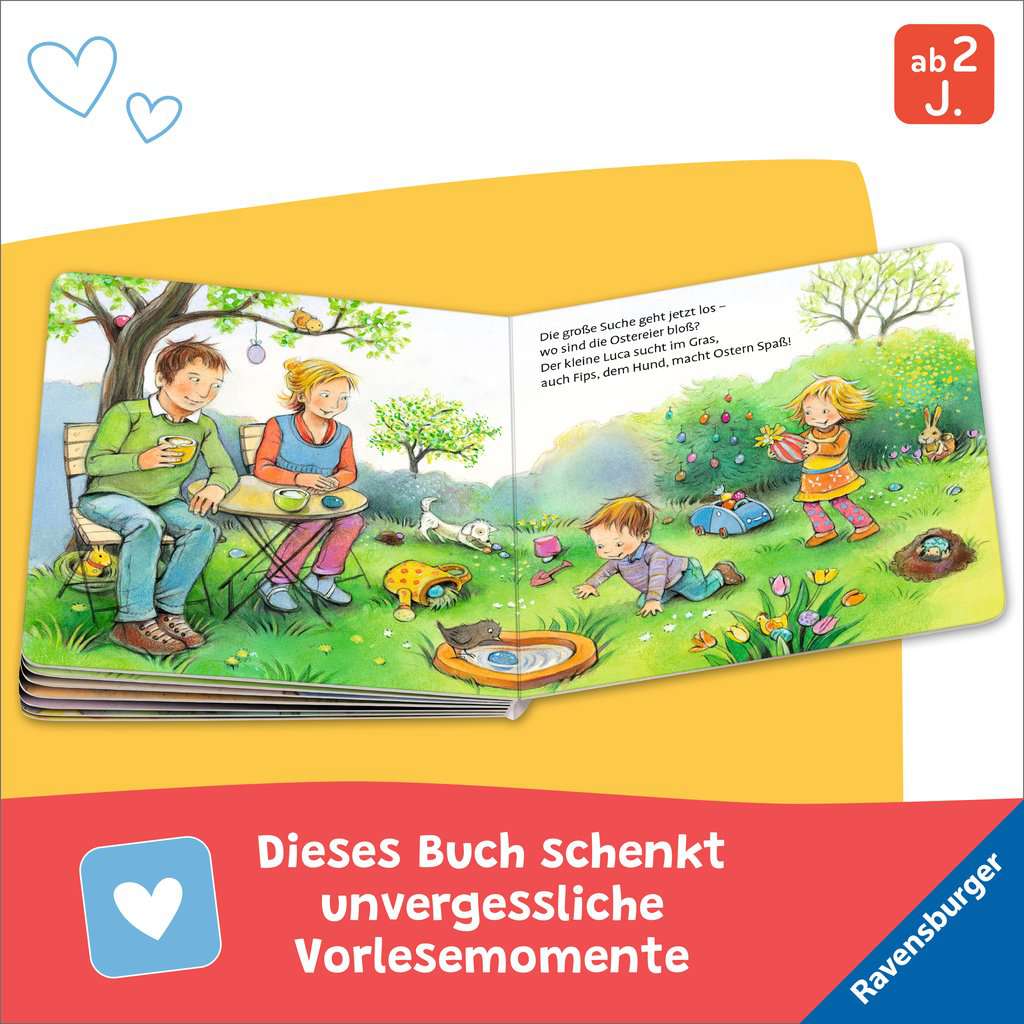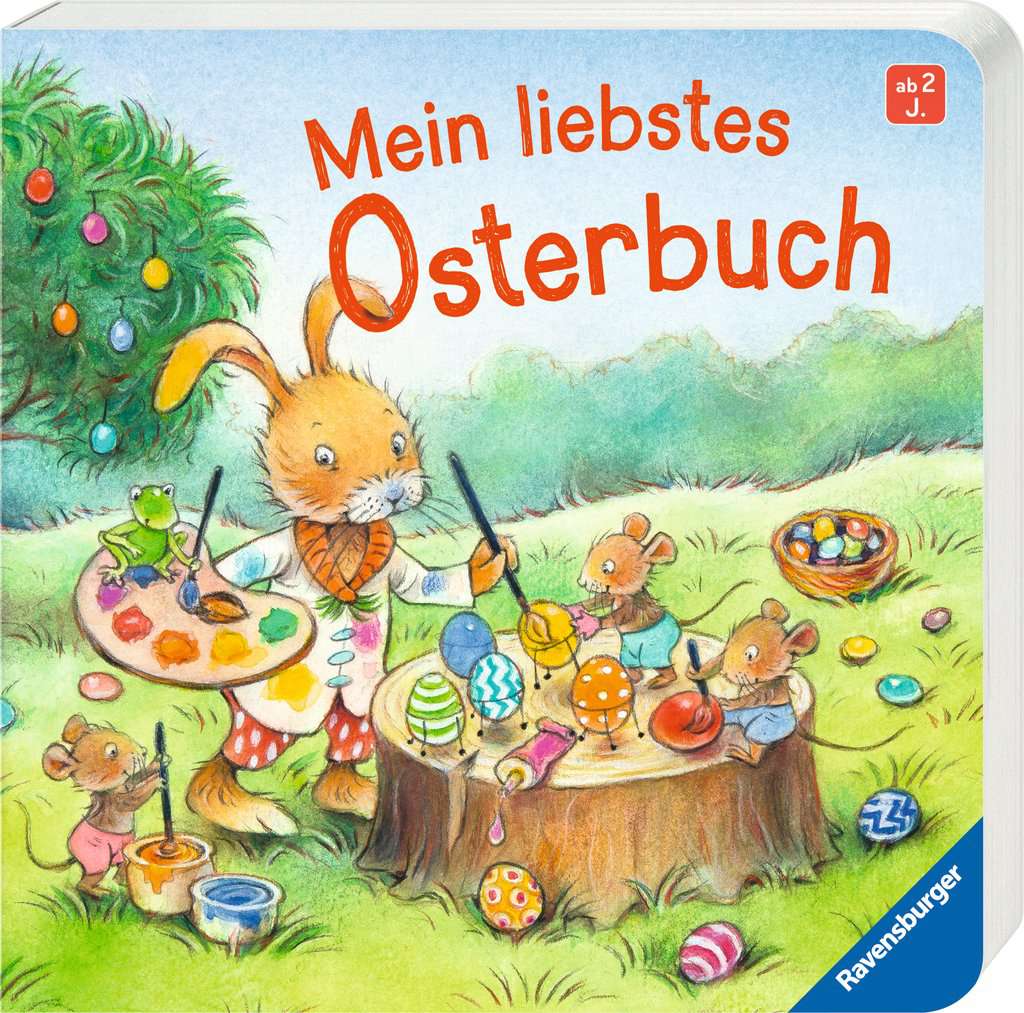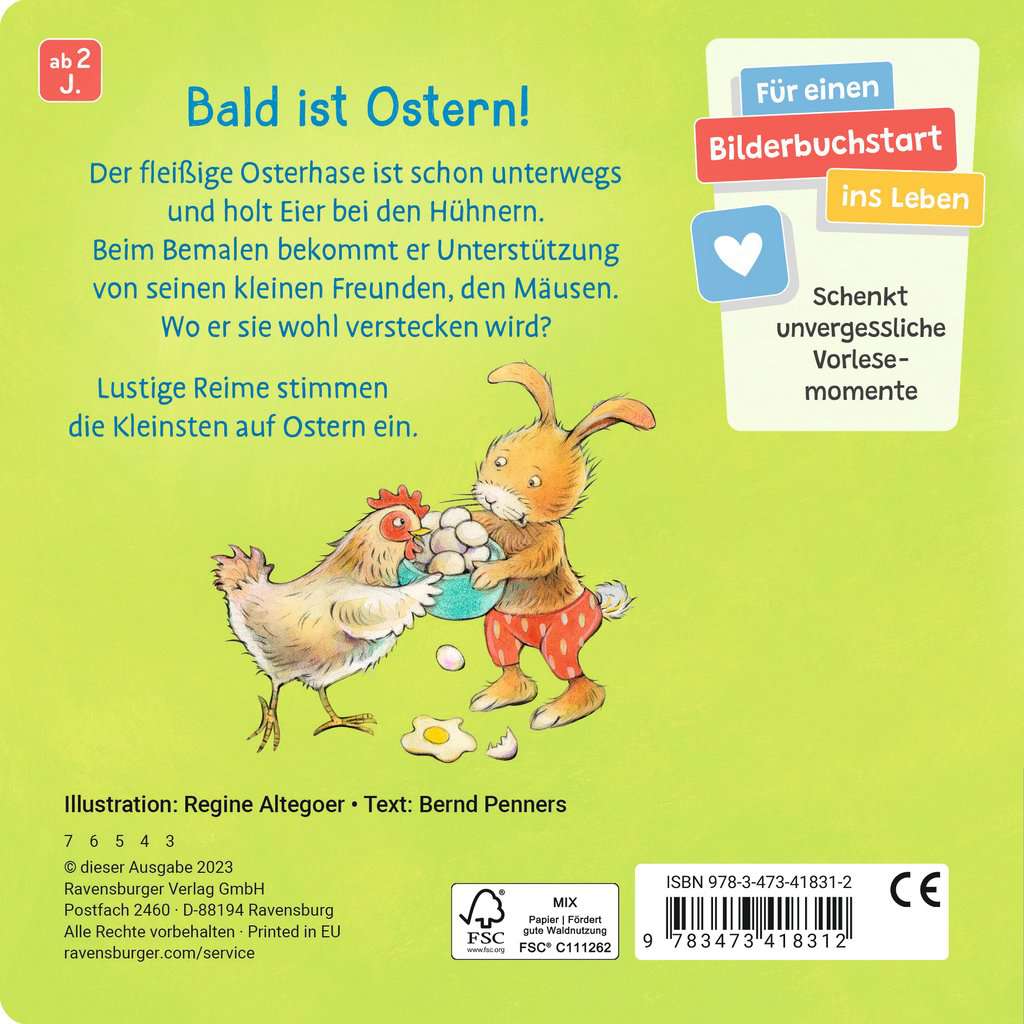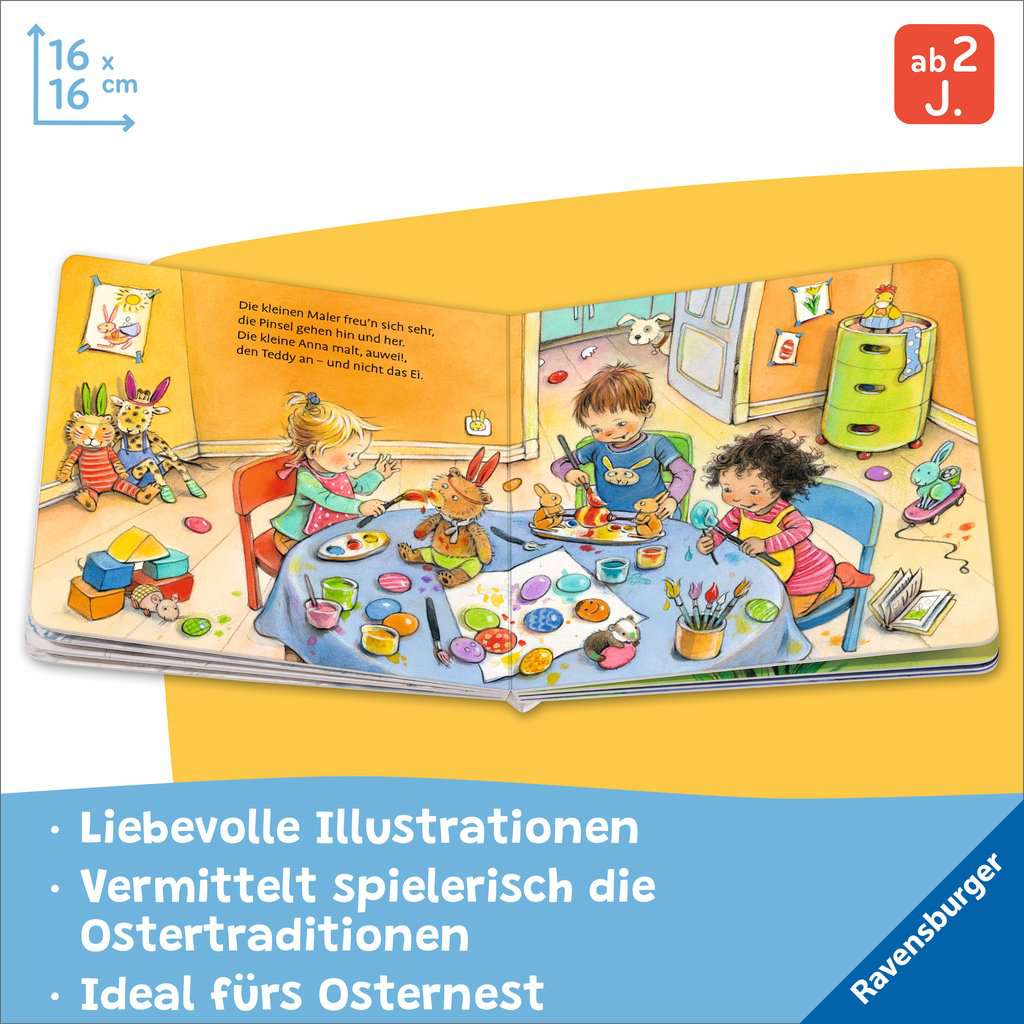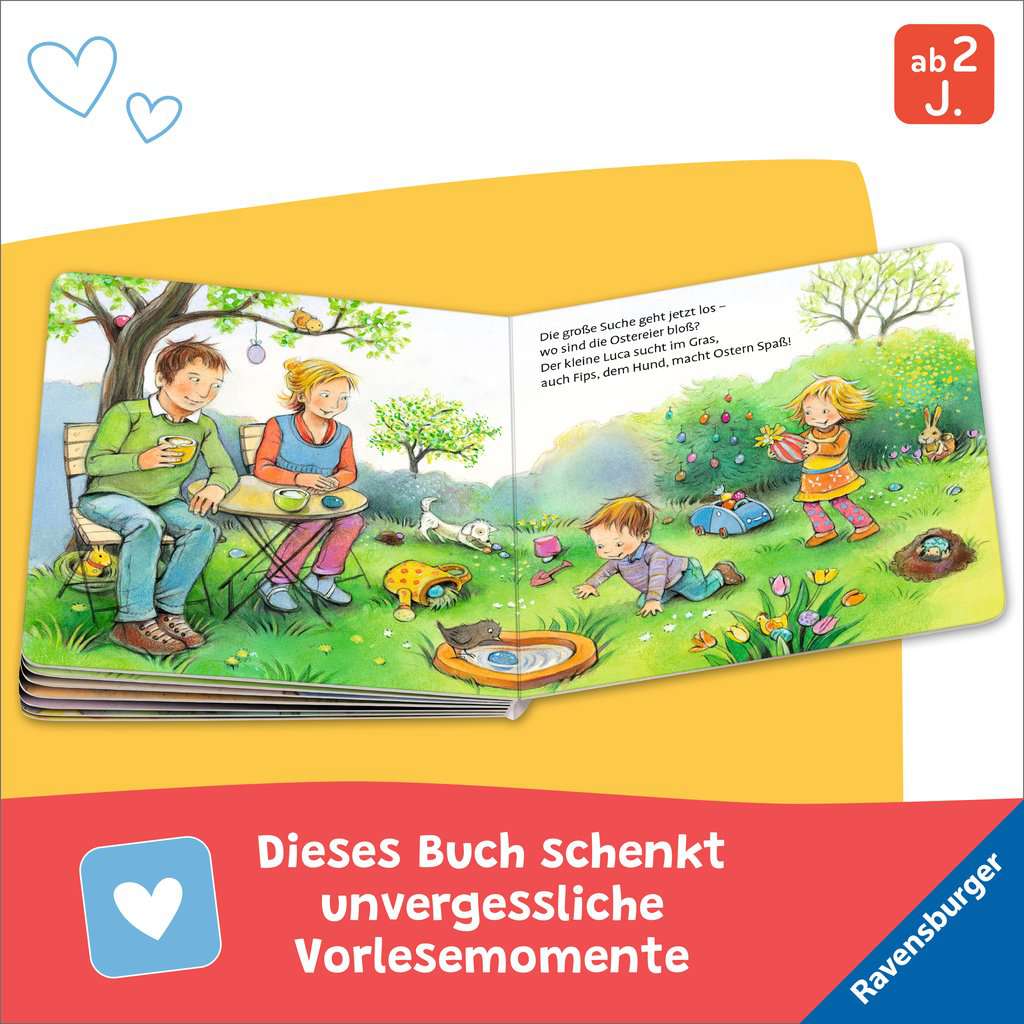 My Favorite Easter Book
Mein liebstes Osterbuch
Searching for Easter eggs is obviously the best thing about Easter! Fun rhymes tell stories about decorating, hiding and finding eggs.


Ideal for setting the mood for Easter

Funny rhymes to laugh out loud and speak along to

A perfect first Easter gift for young children

16 pp
2 years +
16 x 16 cm
EUR 5.99
December 2022
Board Book
978-3-473-41831-2
Content
For young children, Easter is the holiday of surprises! Everything is new to them and whether the Easter Bunny actually exists is a key question. In this cardboard picture book with fun illustrations, they are introduced to the Easter rituals and can watch the Easter Bunny at work. A lot of fun – and it also invites adults and children to talk about why families celebrate this holiday together.
The Author
Bernd Penners, born in 1958, is an elementary school teacher and is still engaged in this career with great enthusiasm. With his books he would like to make children smile and show that it's a good idea to not always take things super seriously.
The Illustrator
Regine Altegoer was born in 1963 in Bonn and earned a degree in graphic design, concentration on illustration. She has been a self-employed illustrator of children's books since 1992, and has illustrated many Ravensburger children's books already. Her published works are widely varied, ranging from children's books to religious books to grammar maps. She is interested in classical music, plays music, and sings in a choir.