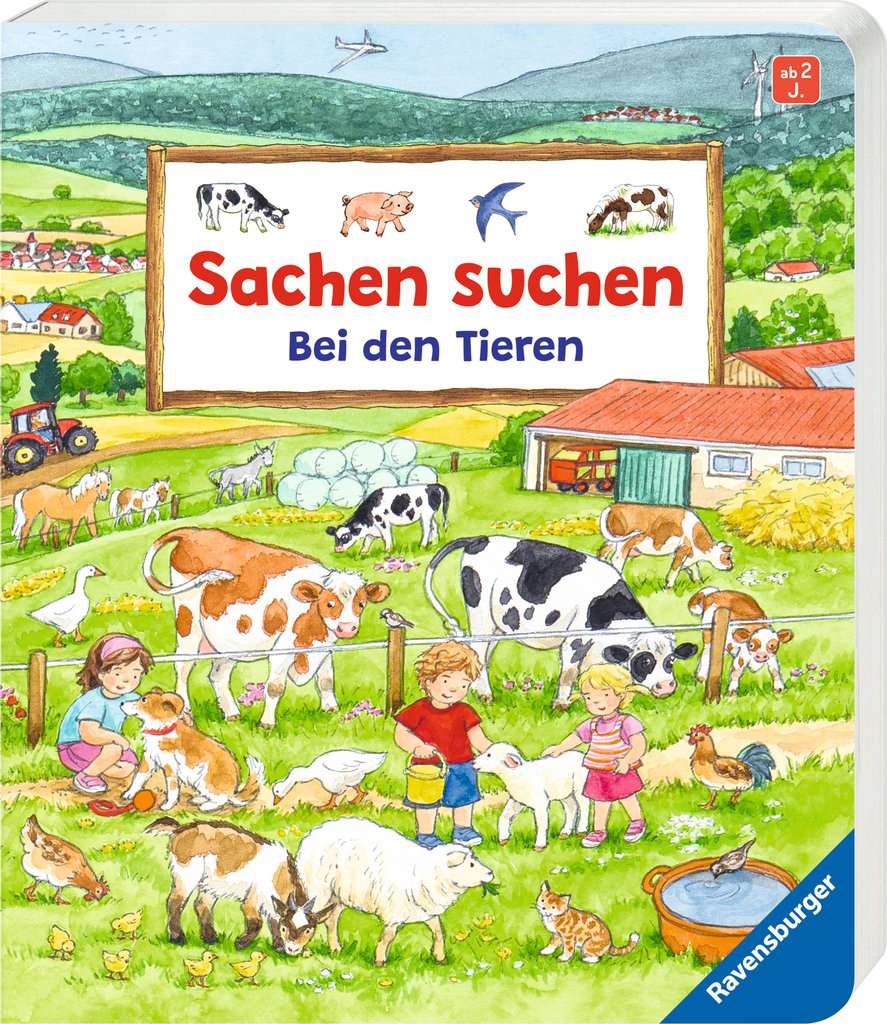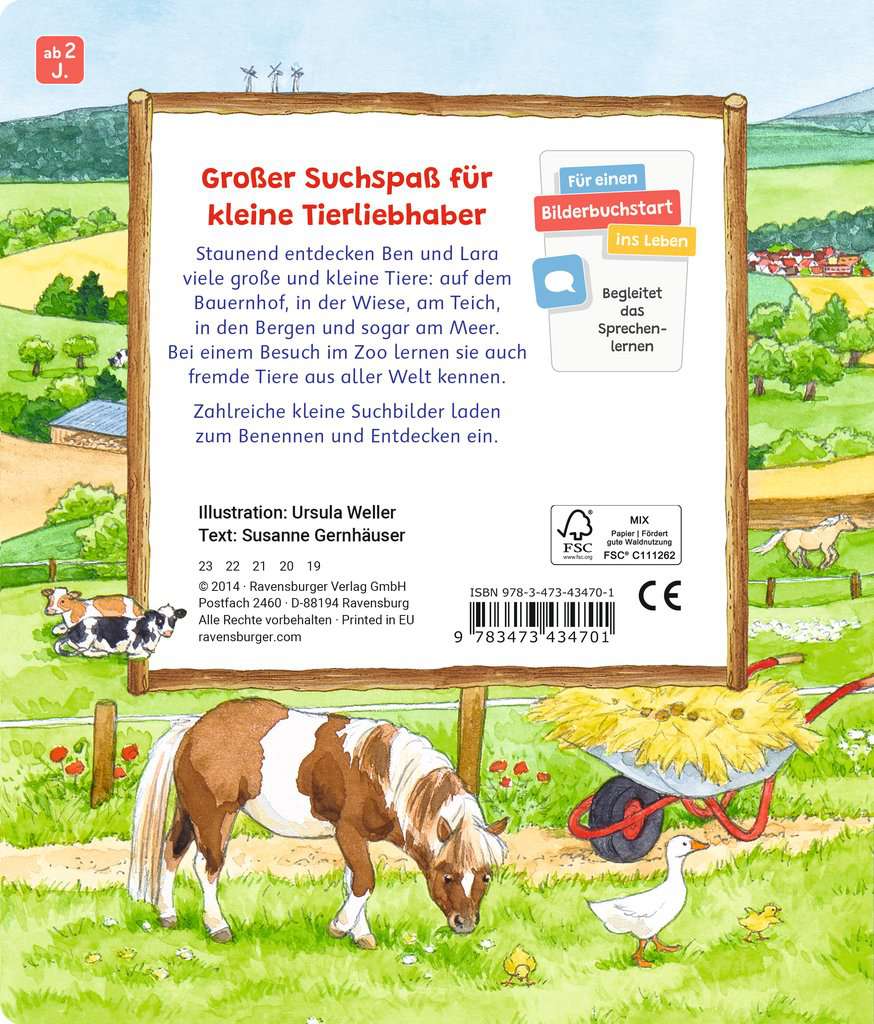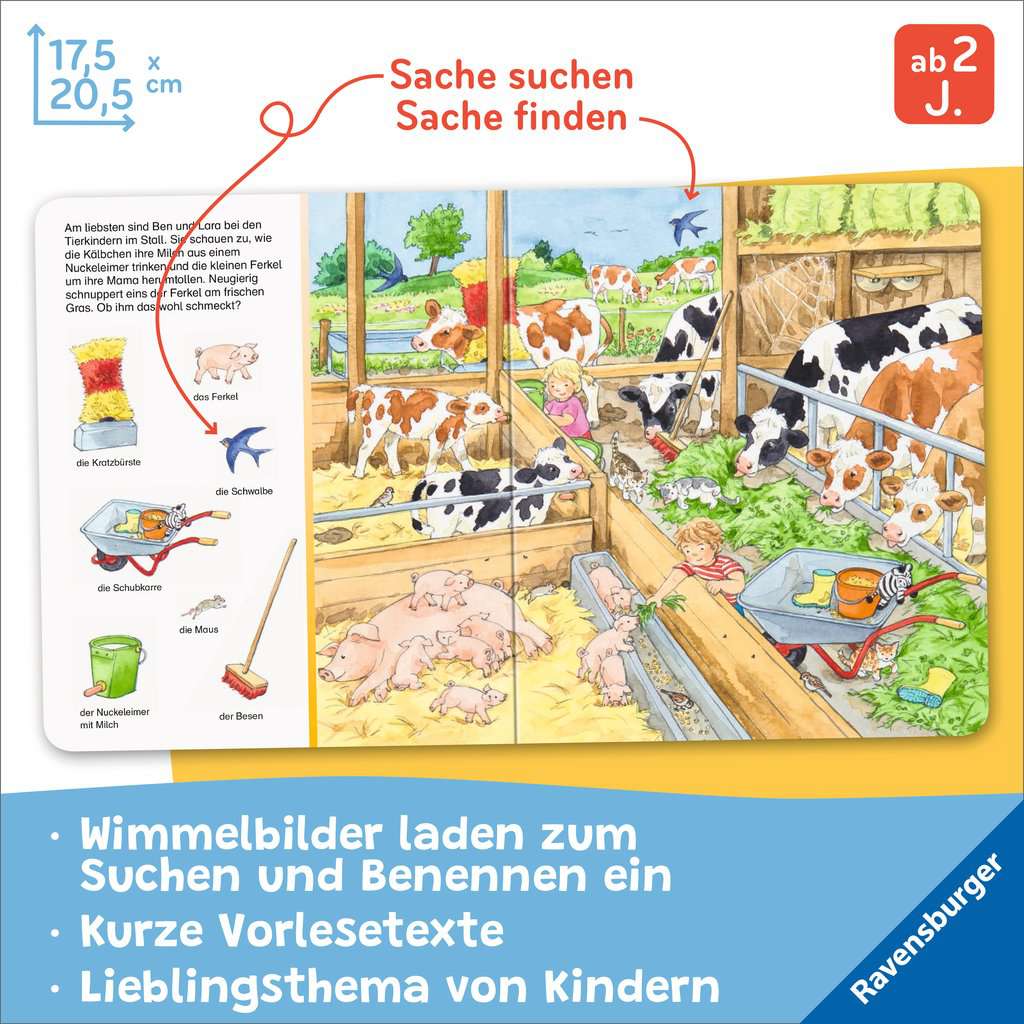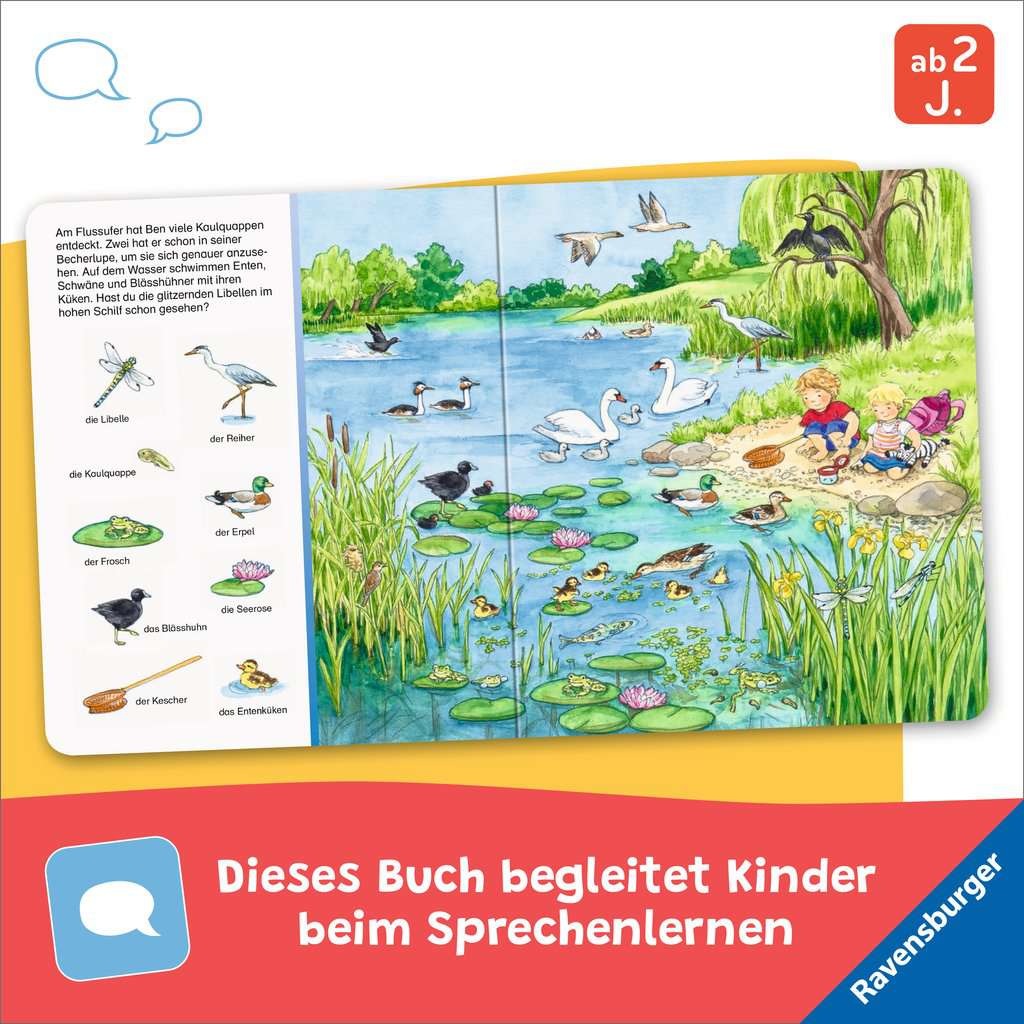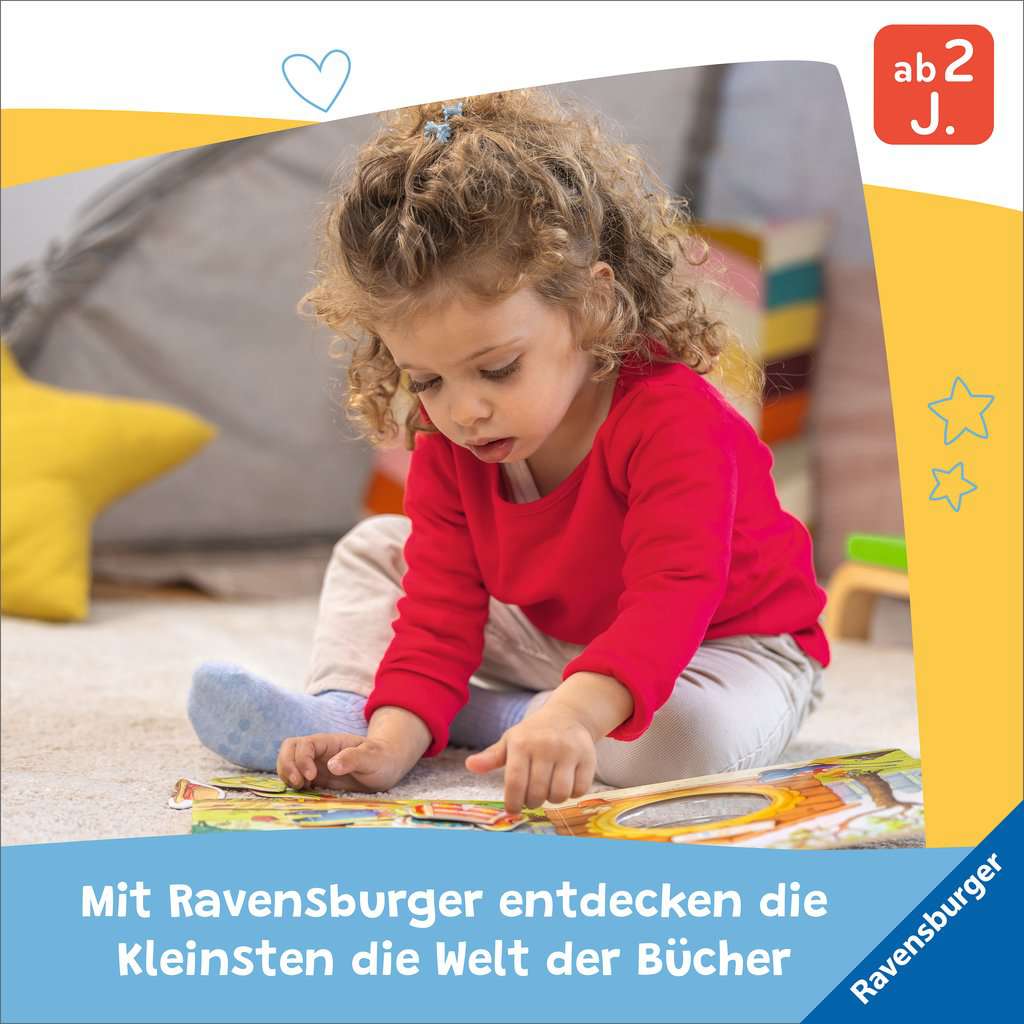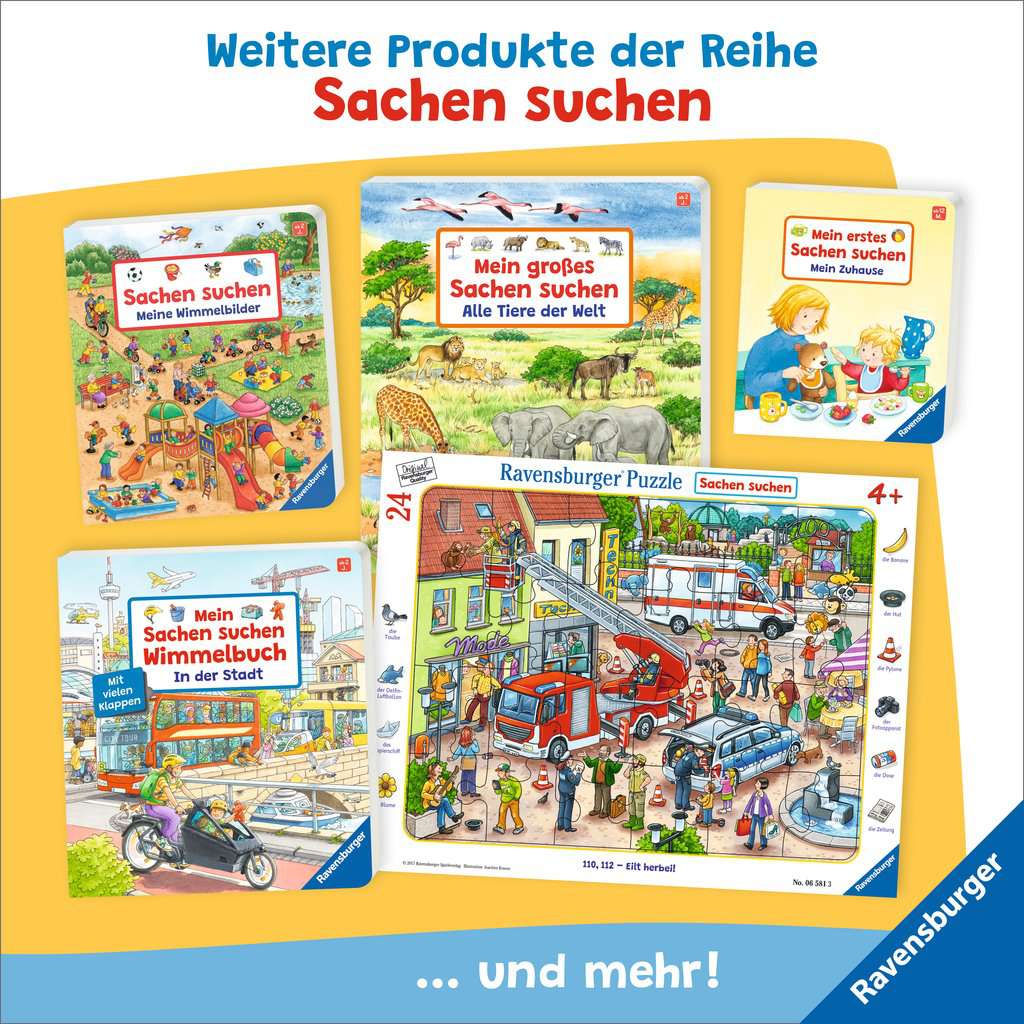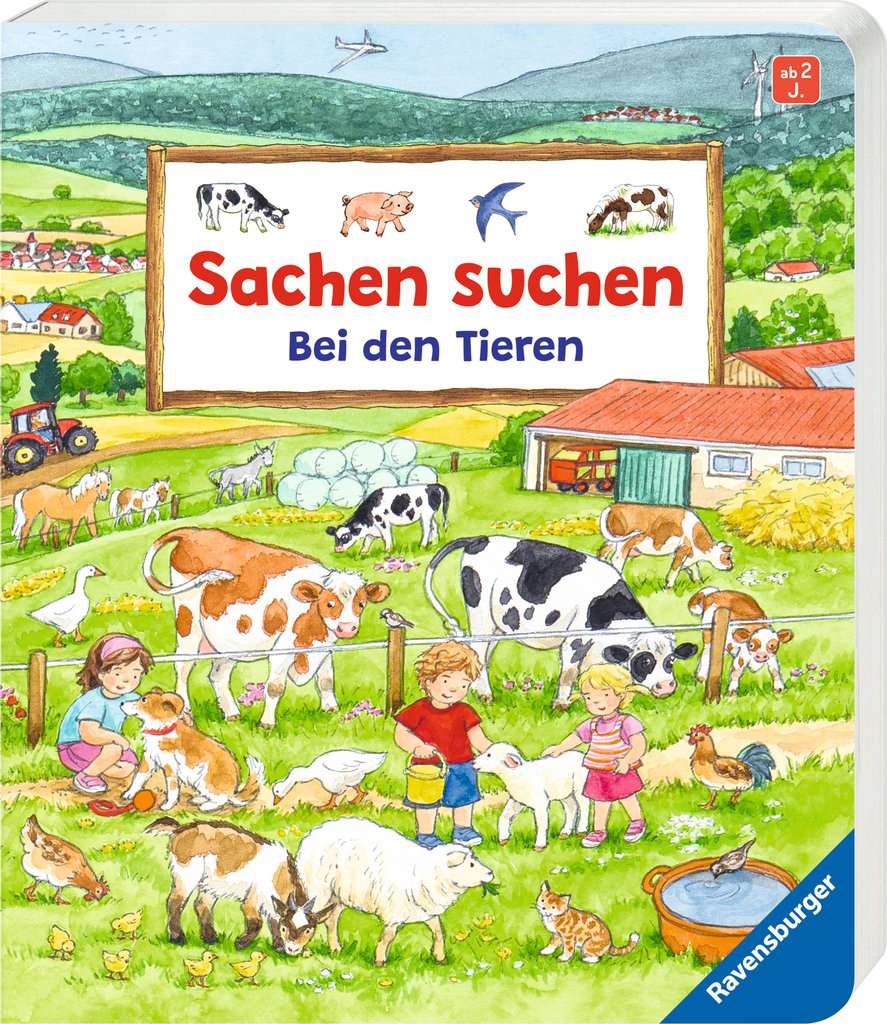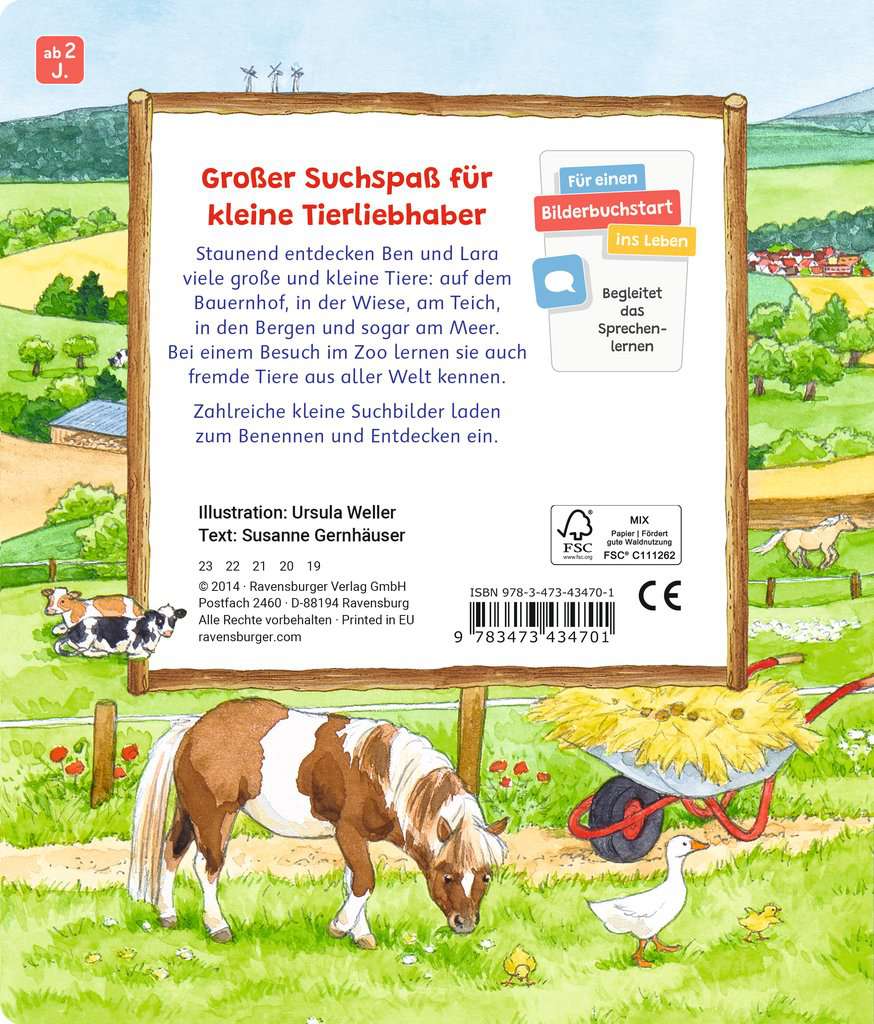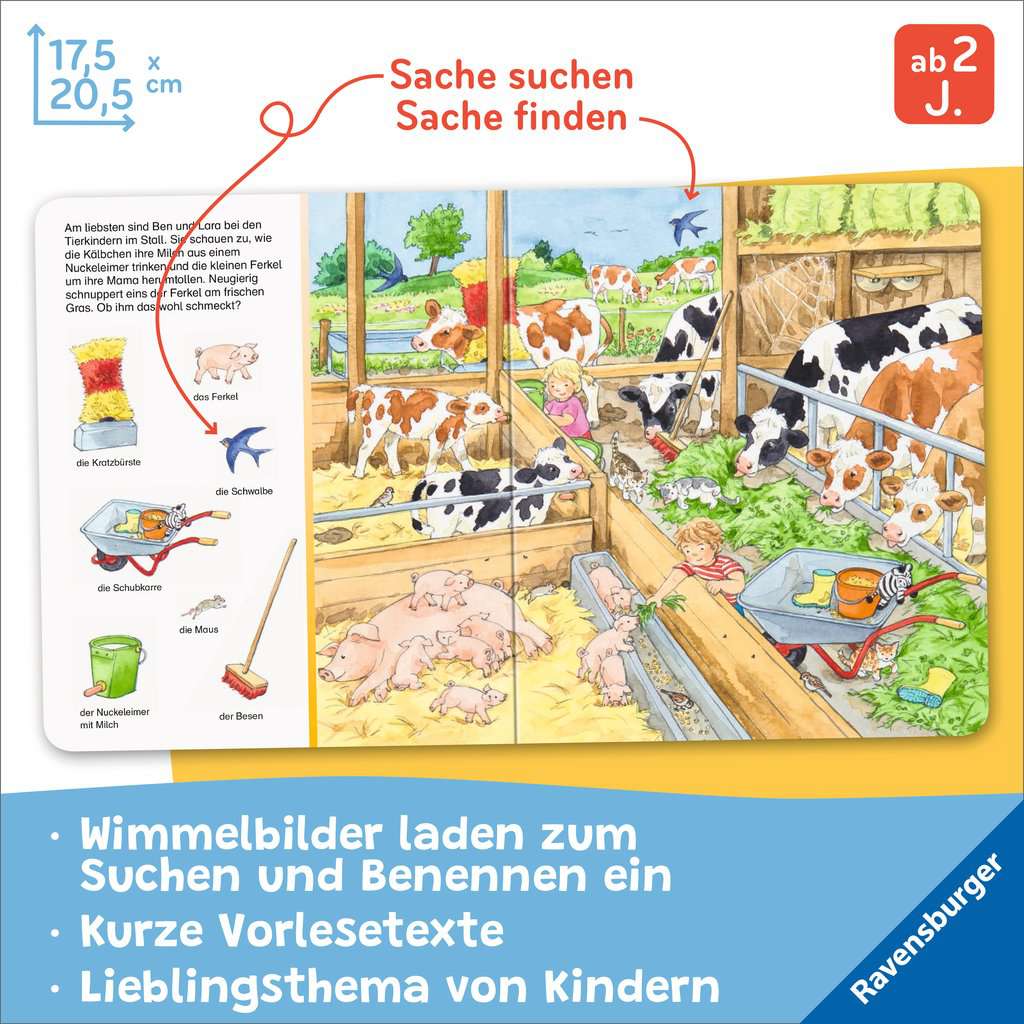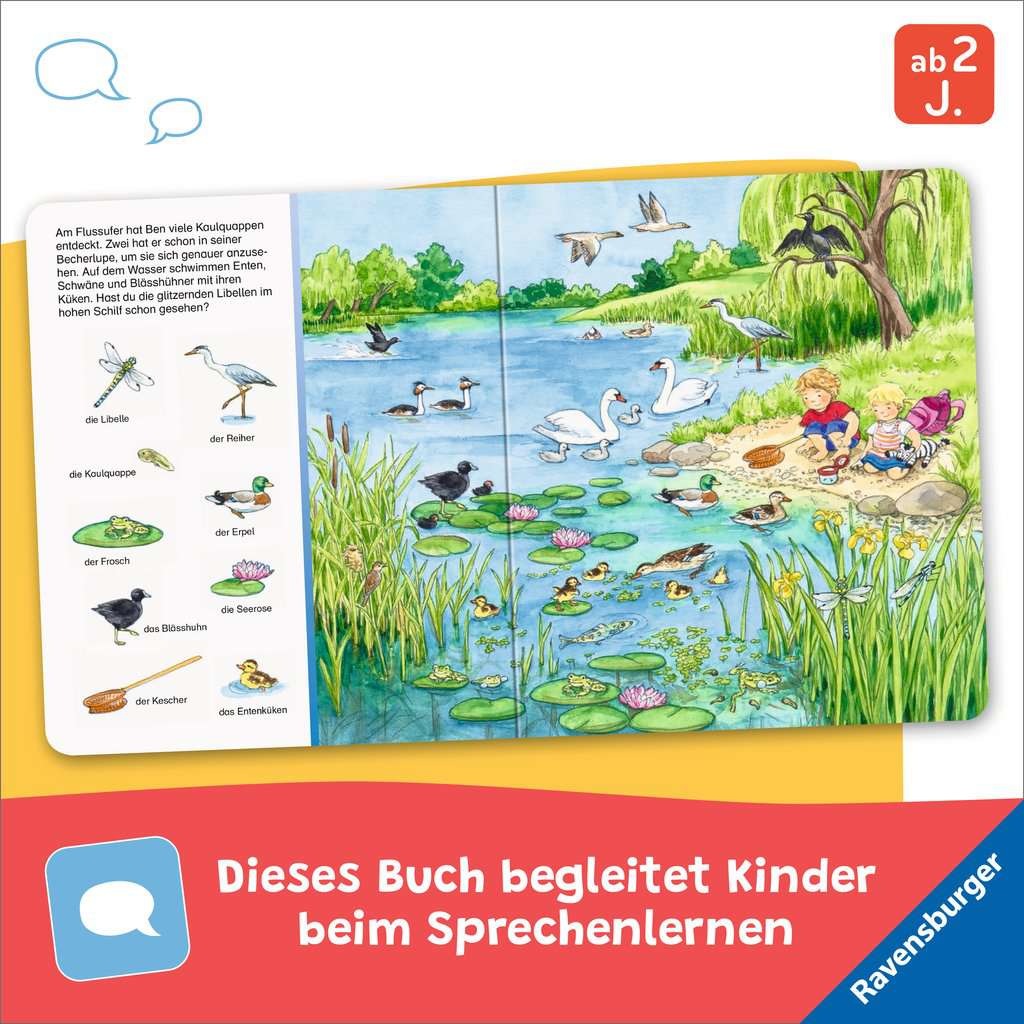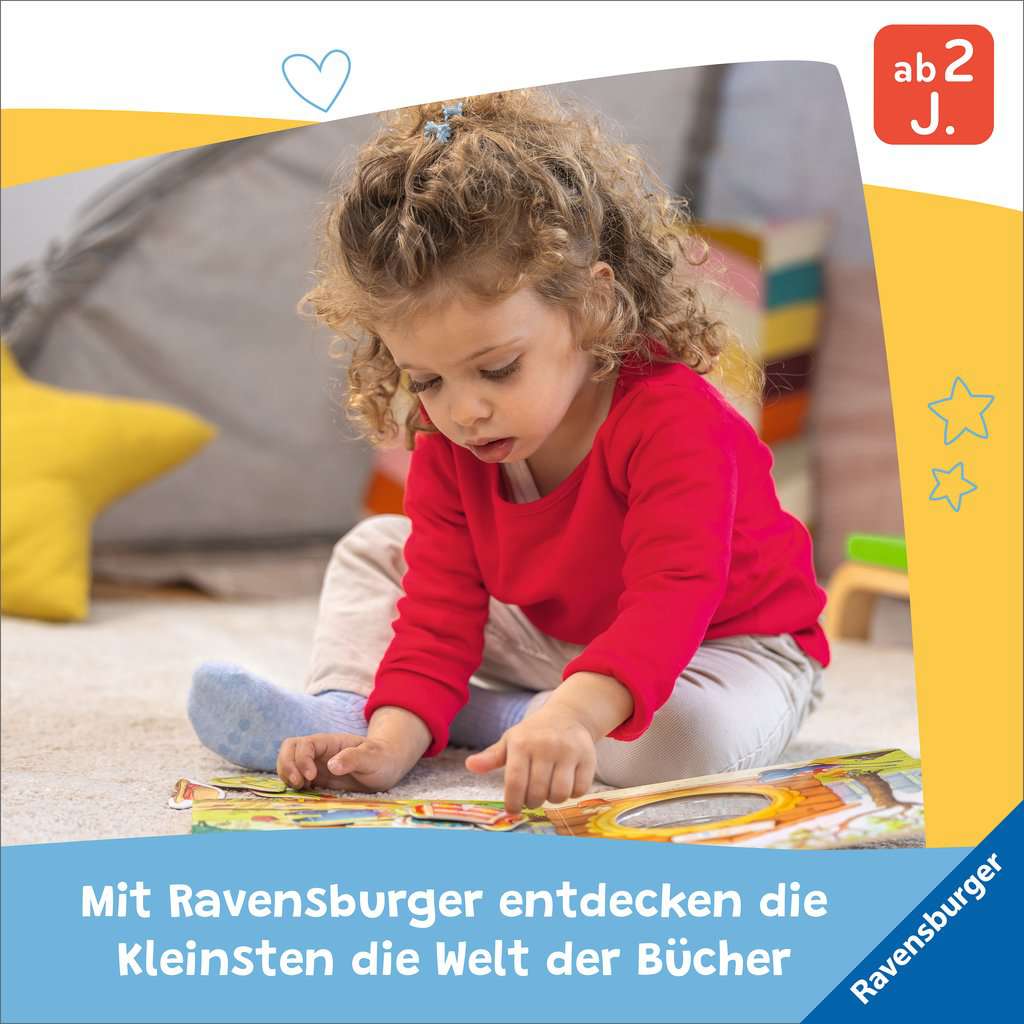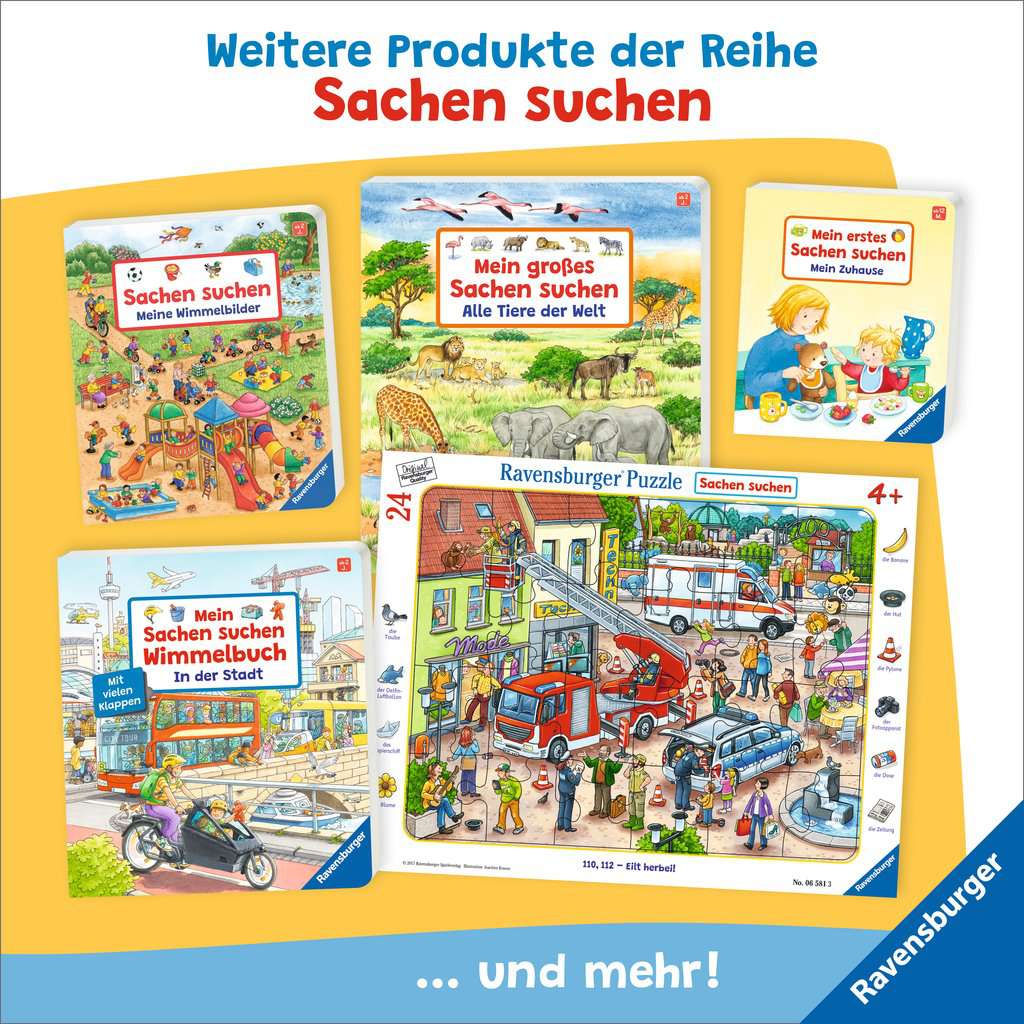 24 pp
2 years +
17,5 x 20,5 cm
EUR 6.99
June 2014
Board Book
978-3-473-43470-1
Content
11 hidden object and panoramic images with many details present the different environments animals live in: the farm, the pony farm, the pond, the city park, the meadow, the forest, the zoo, the sea and the mountains. On each page, a vignette strip encourages children to search for and discover the depicted items.
About the Series
The popular books from the successful "Things to Find" series allow children as young as 2 to playfully explore the world. These books about the most important topics for children feature numerous images of things to find on the edges of the pages, encouraging children to recognise and name things. Incidentally, this also inspires them to freely tell their first stories, optimally supporting language acquisition. Finding items in the search-and-find images provides children with a first sense of achievement and boosts their confidence.
The Author
Susanne Gernhäuser studied German and history in Stuttgart, where she worked at a historical institute, published articles and contributed articles to textbooks while still a student. She currently edits scholarly series.
The Illustrator
Ursula Weller was born in Buenos Aires, Argentina. She chose drawing and painting as her focus of study at the Institution for Organization in Pforzheim. She then worked as a jewelry designer and illustrated title pages for children's books part time. She has devoted herself primarily to children's illustrations since 2003.
Rights Sold
Bosnian, Bulgarian, Chinese simplified characters, Dutch (worldwide), French (Benelux, France), Hungarian, Latvian, Romanian, Slovenian, Thai/English