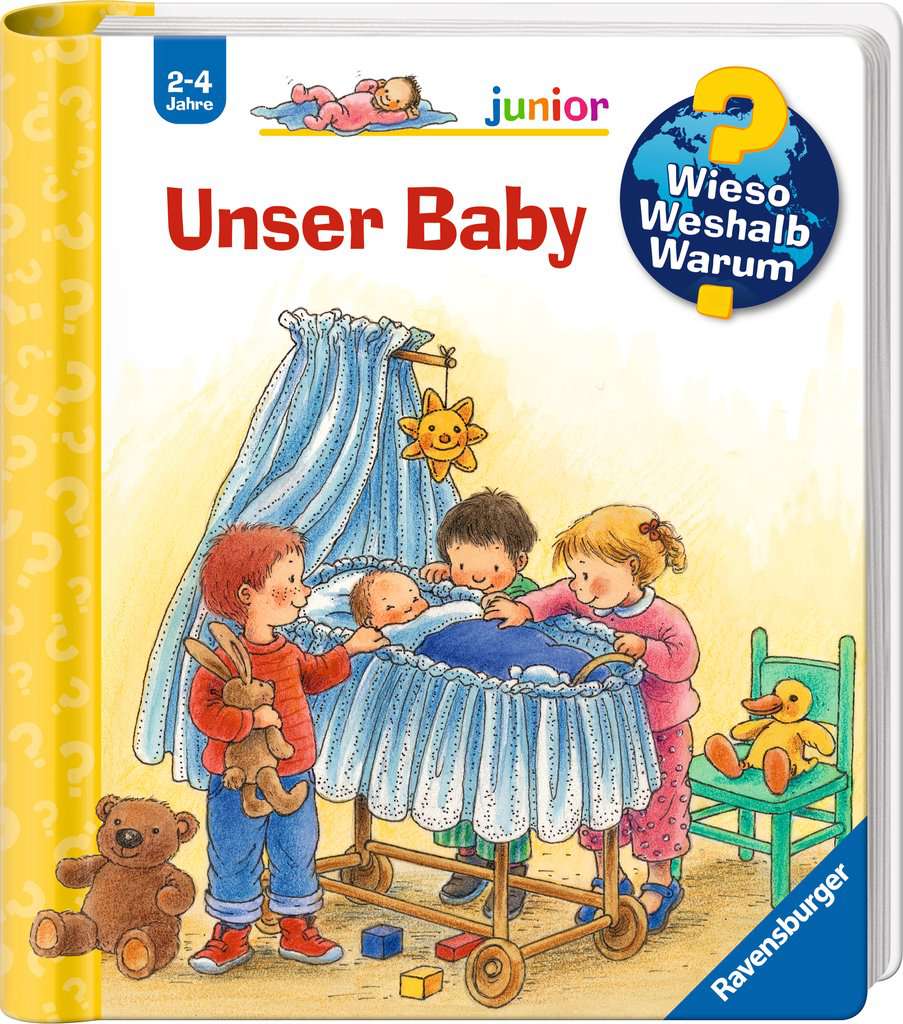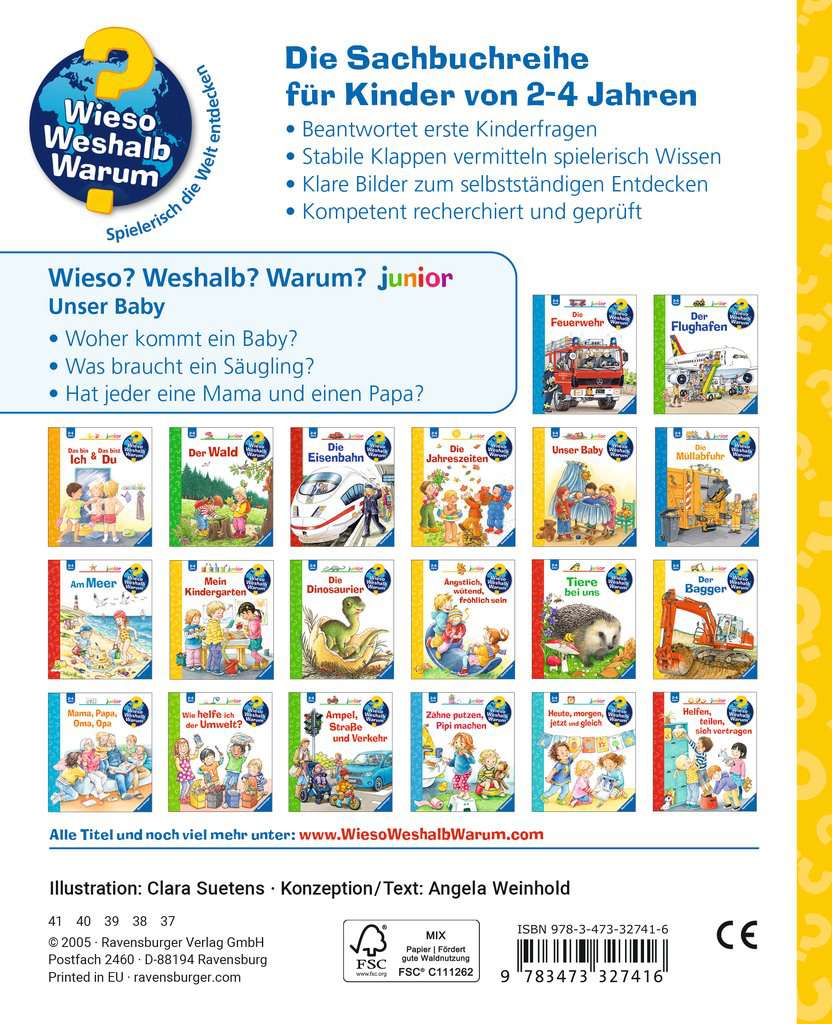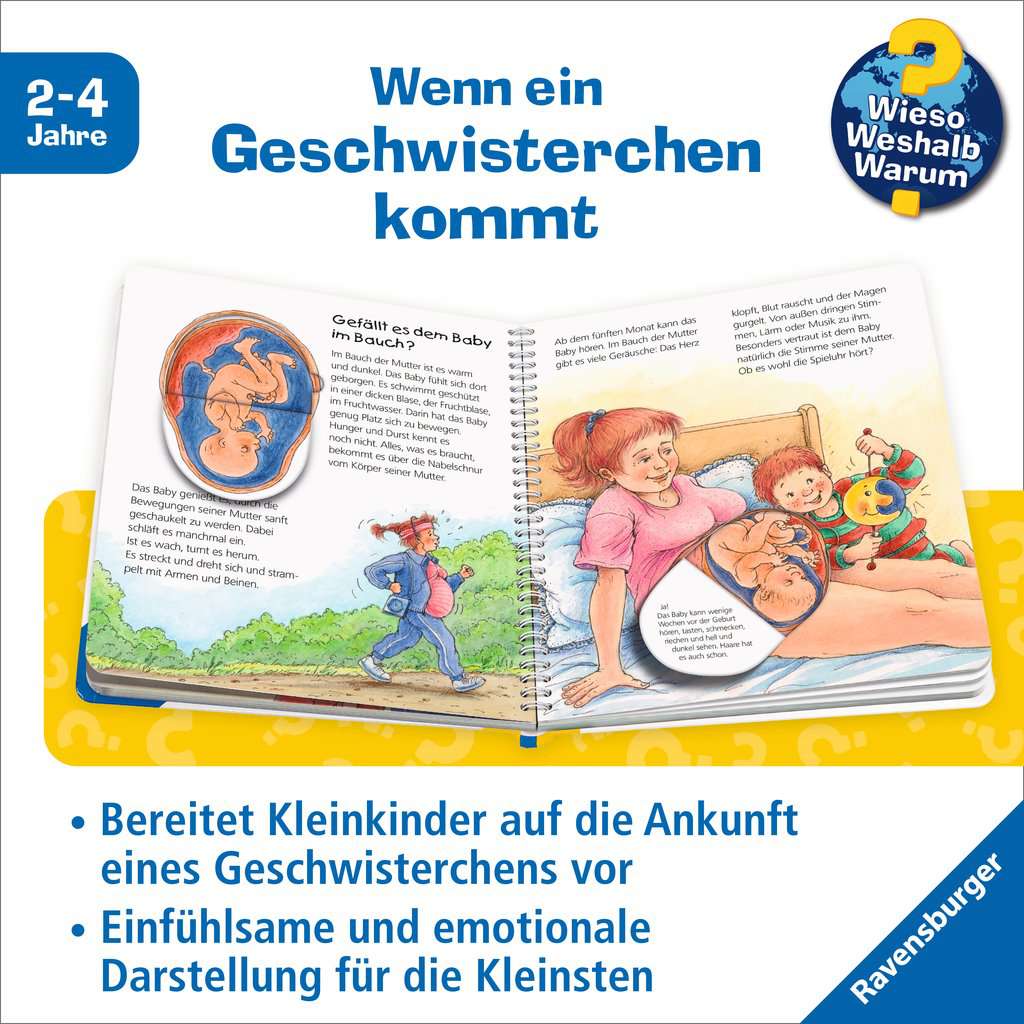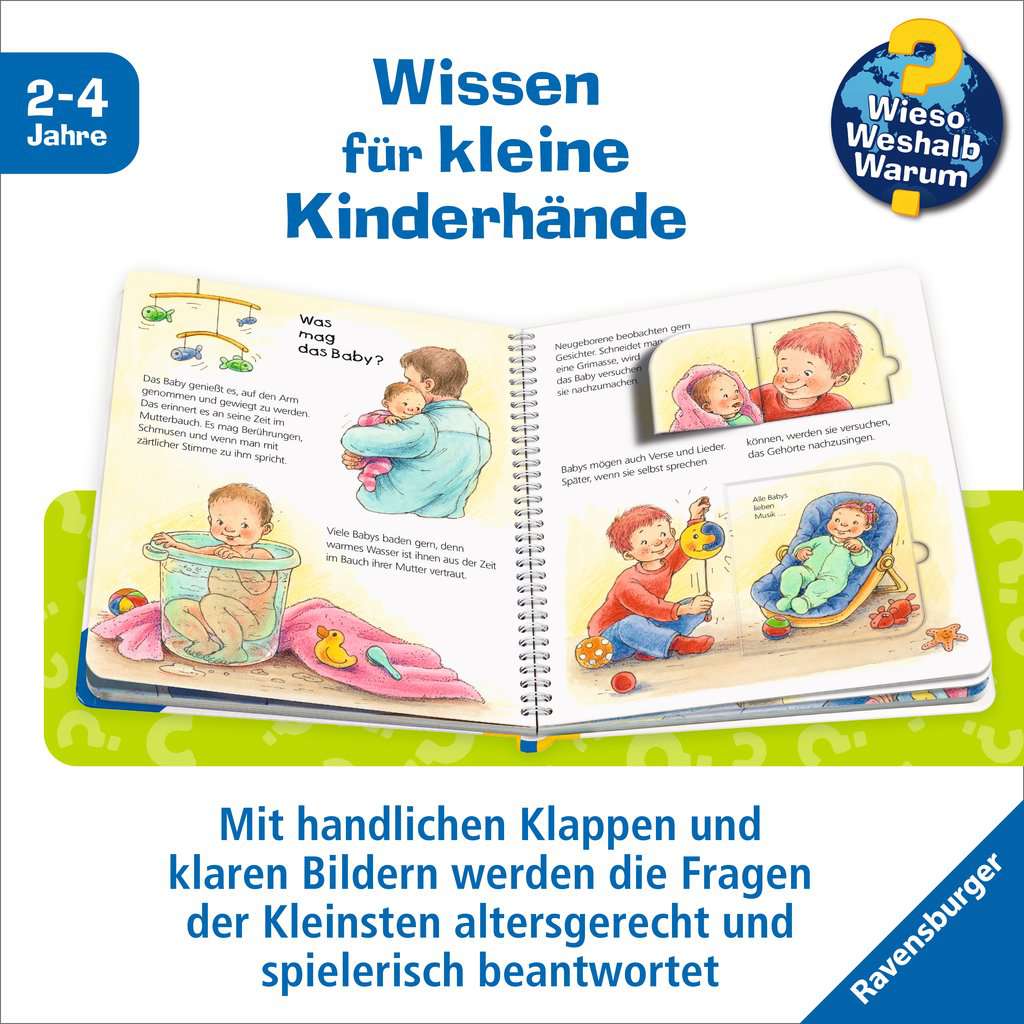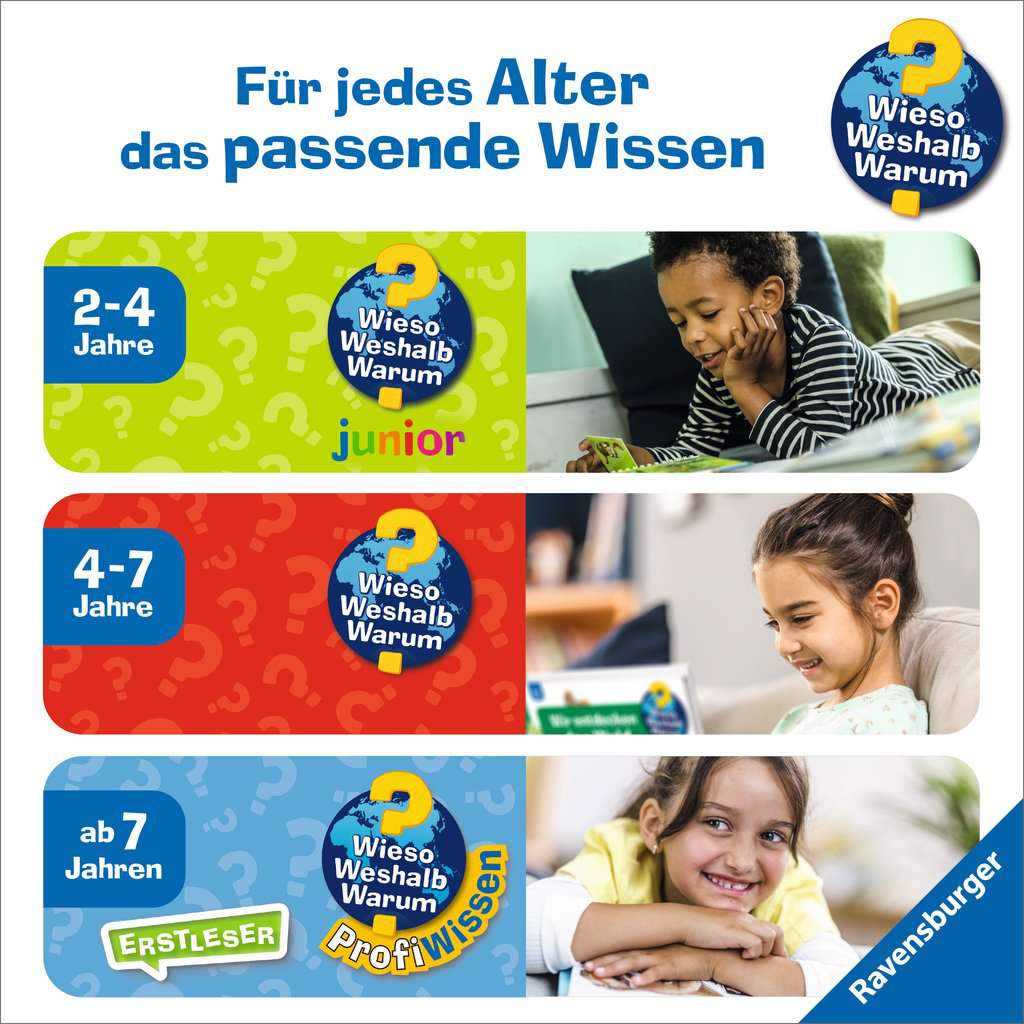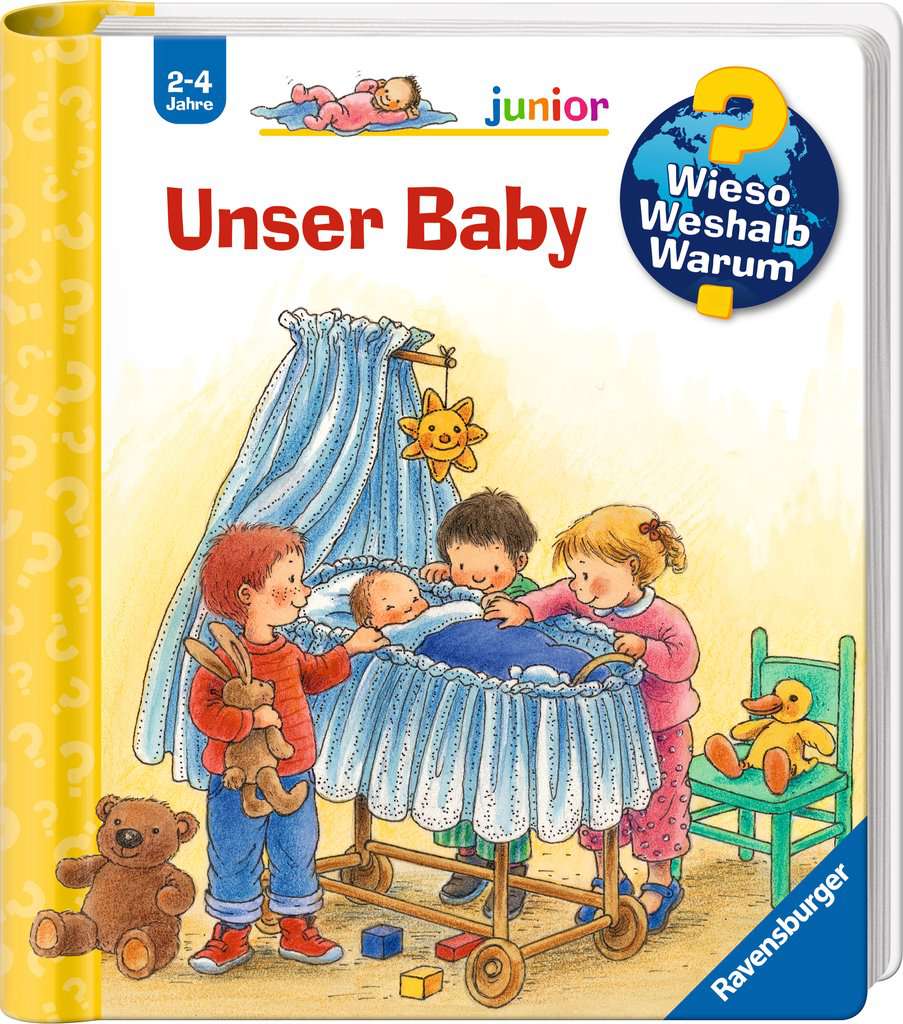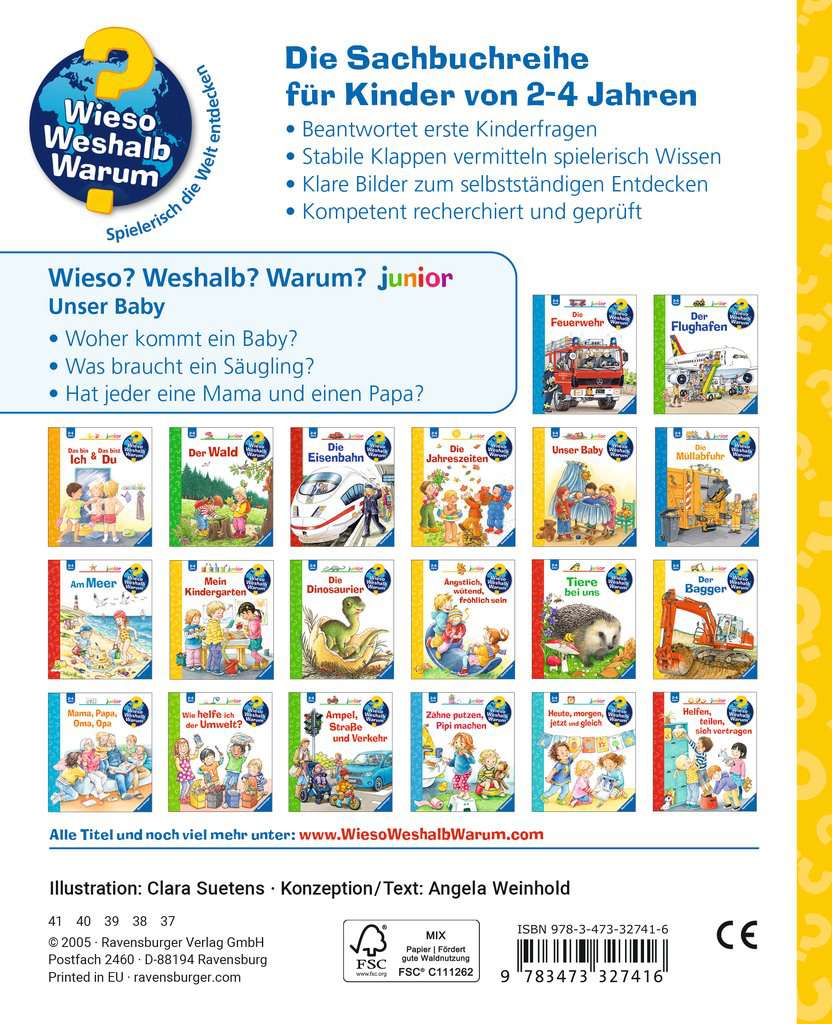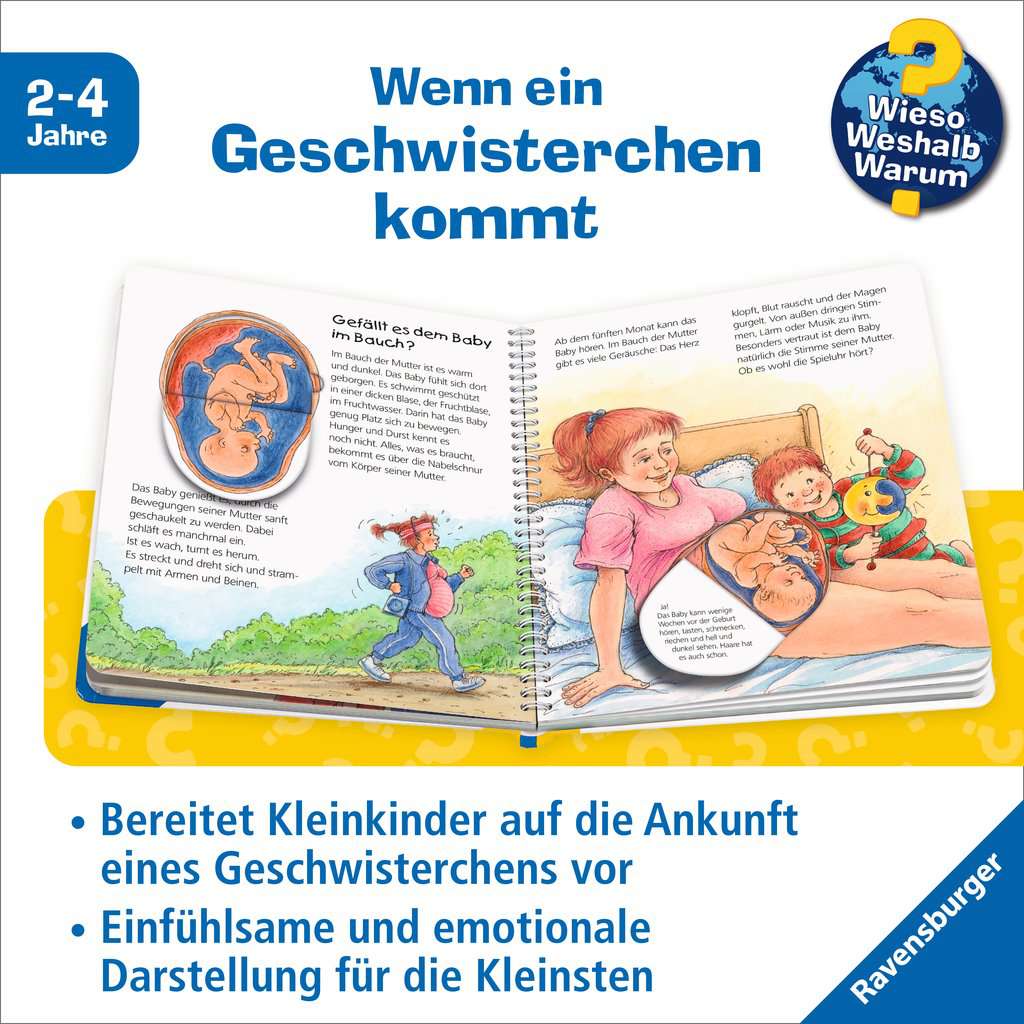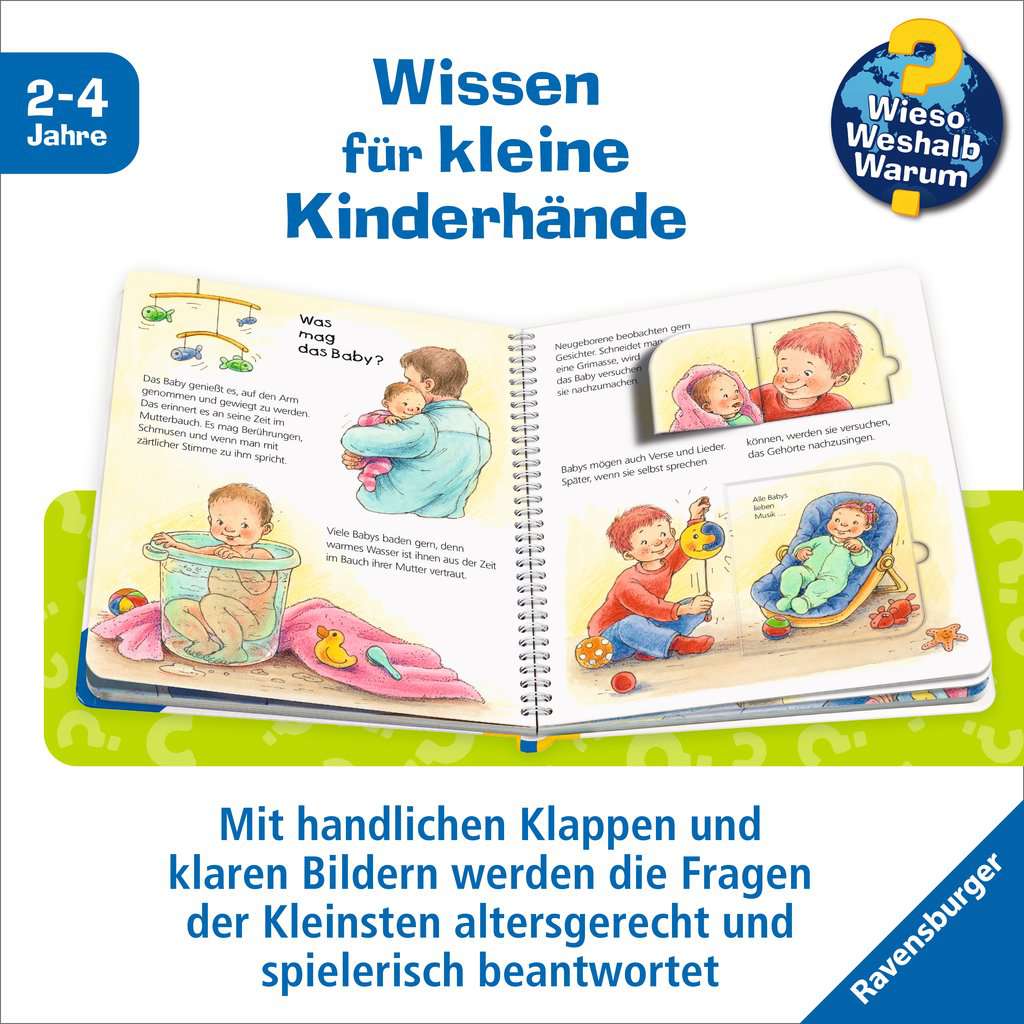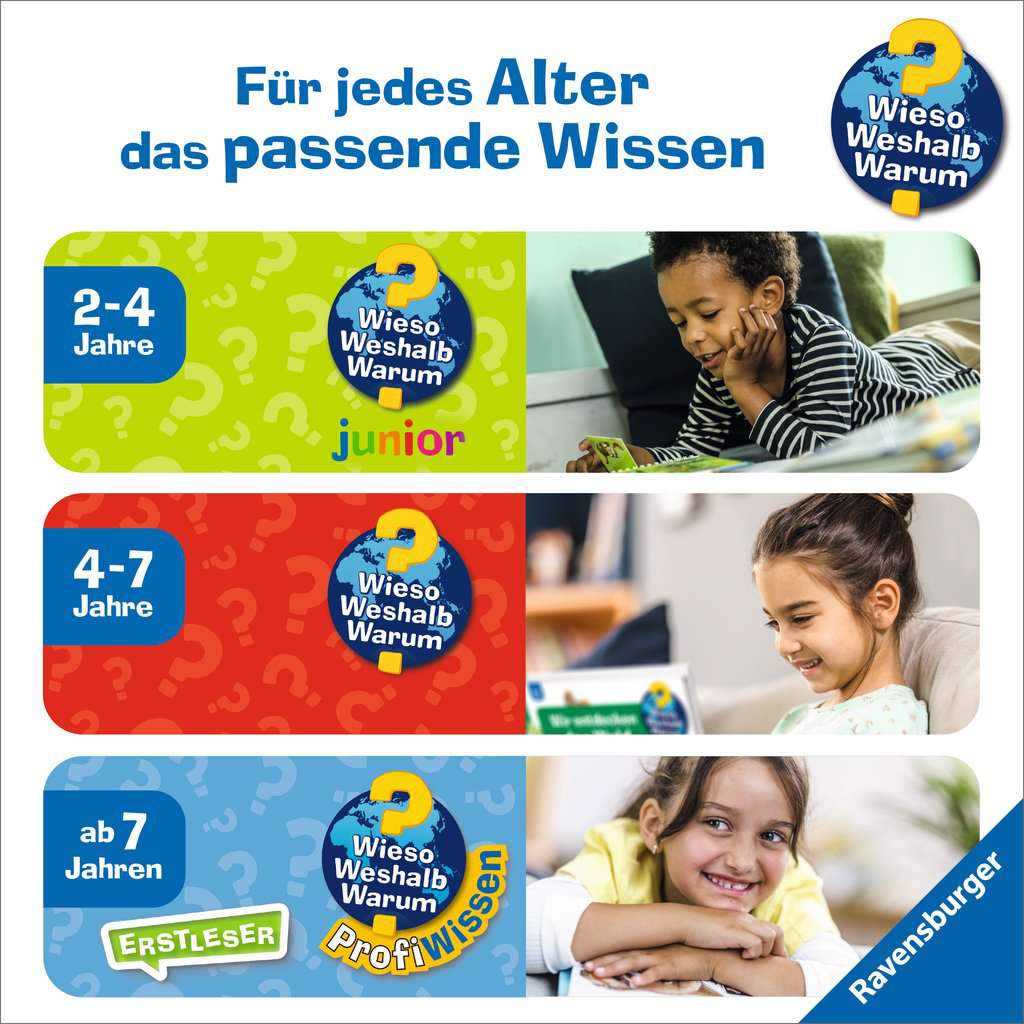 Why? Why? Why? Junior (Vol. 12): Our Baby
Wieso? Weshalb? Warum? junior, Band 12: Unser Baby
View all books in the series
When a new baby sister or brother is on the way ...


WWW Junior has sold over 6 million copies in Germany

WWW Junior has been translated into 16 languages

With playful elements, flaps to lift and windows to peer through

16 pp
2 years +
18 x 19,7 cm
EUR 11.99
June 2005
Wire-O
978-3-473-32741-6
• With flaps.
Content
When the first child in a family turns 2 or 3 years old, many families start to plan for a second child. Soon the "big kid" has a lot of questions: Where is the baby? Can it hear me? When will the baby finally come? What does the baby play with? What does it like and not like? Why does it cry all the time? In addition to these questions about the newborn come the older child's natural feelings of being dethroned: What is life like with a younger sibling? The subject of reproduction is clearly explained for very young children with sensitive, lovely illustrations.
About the Series
WWW Junior is a unique invitation to discover the world in a playful way. The junior series features a compact format with large, movable flaps for kids thirsty for knowledge. Centered on who-what-how questions, the titles in this series take on fascinating subjects. The questions of 2- to 4-year-olds are to a large extent answered by information contained in the illustrations, complemented by clear, friendly texts.
The Author
The illustrator and author Angela Weinhold was born in Geesthacht, Germany in 1955. She studied visual communication in Essen, focusing on book illustration. She has been a freelance illustrator of children's, youth, and school books for more than 20 years. She incorporates her enthusiasm for foreign countries and cultures in her work, and her aim is to encourage children to discover the world with joy and curiosity. She has written numerous books in the WWW series.
The Illustrator
Clara Suetens was born in Tienen, Belgium. Her parents, especially her creative father, supported her early-discovered artistic vein and supplied her with books and materials. Instead of turning her hobby into a profession, she studied sociology and political philosophy. She gave up her scientific career after the birth of her two sons in favor of art, and studied graphic design at the Academy of Fine Arts in Antwerp. Today she illustrates children's books and teaches art history, typography and graphics at the Academy.
Rights Sold
Bulgarian, Catalan, Estonian, Danish, French (worldwide), Hungarian, Italian, Korean, Norwegian, Portuguese, Russian (worldwide), Slovenian, Spanish (Latin America, Spain), Swedish, Turkish