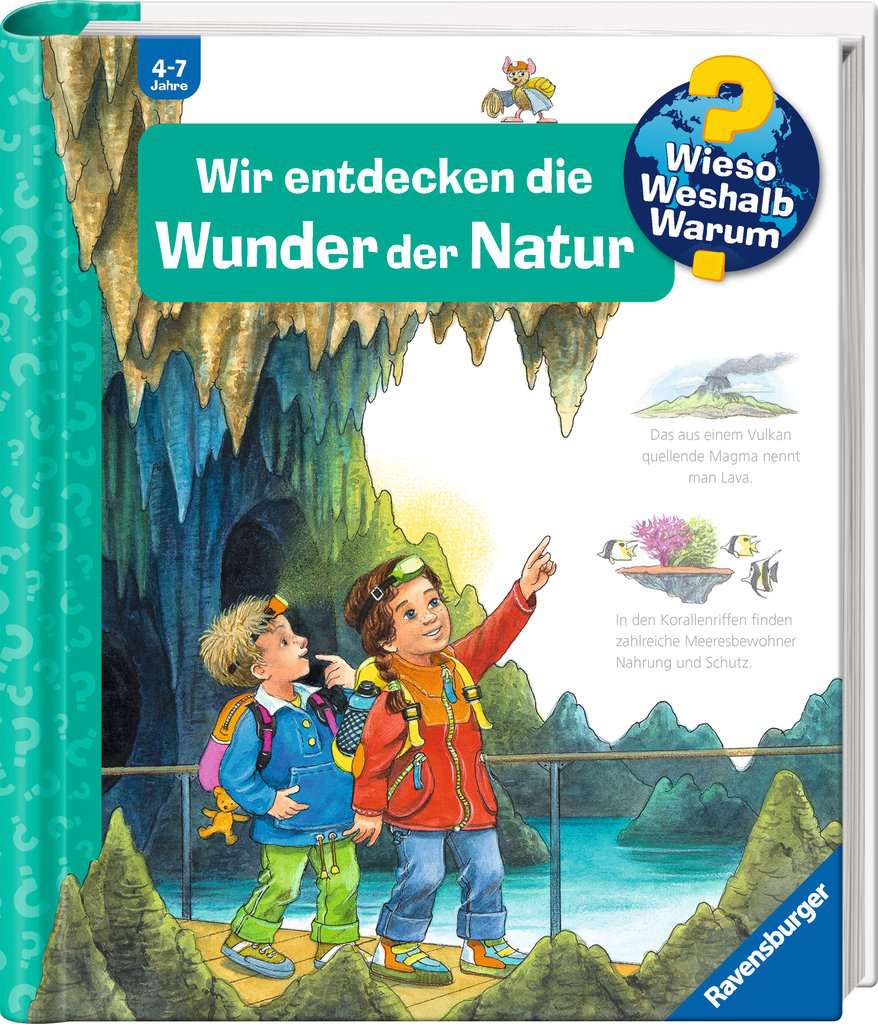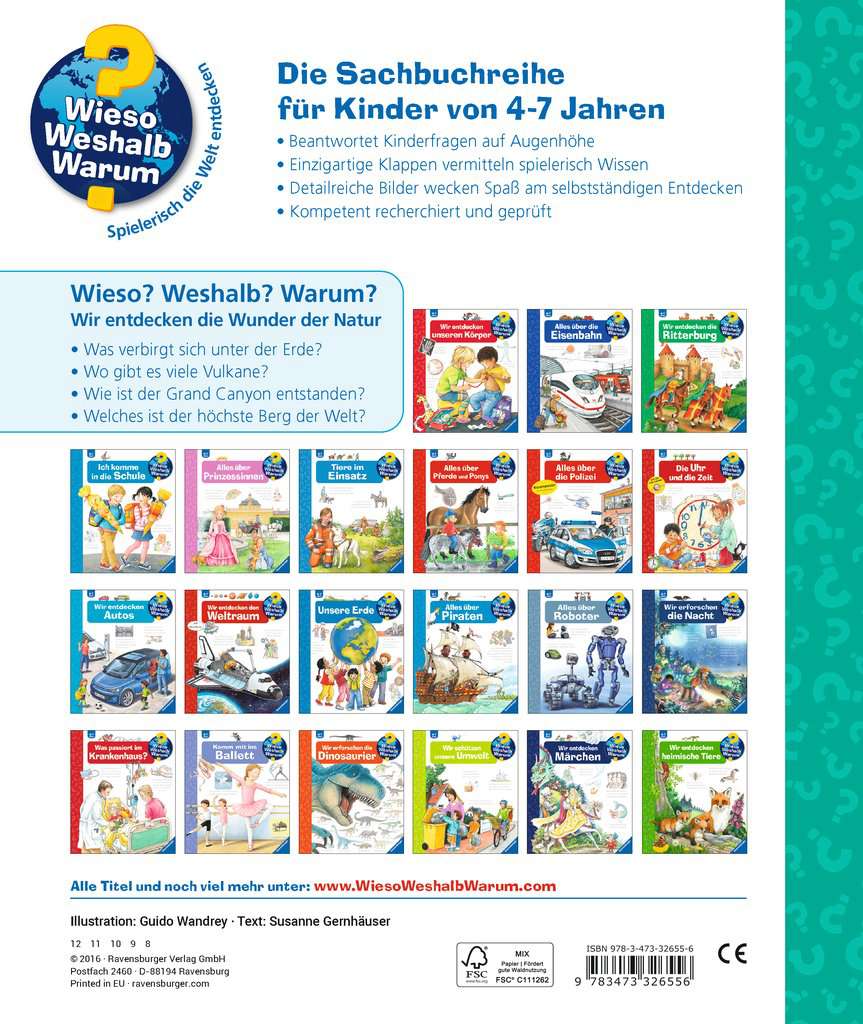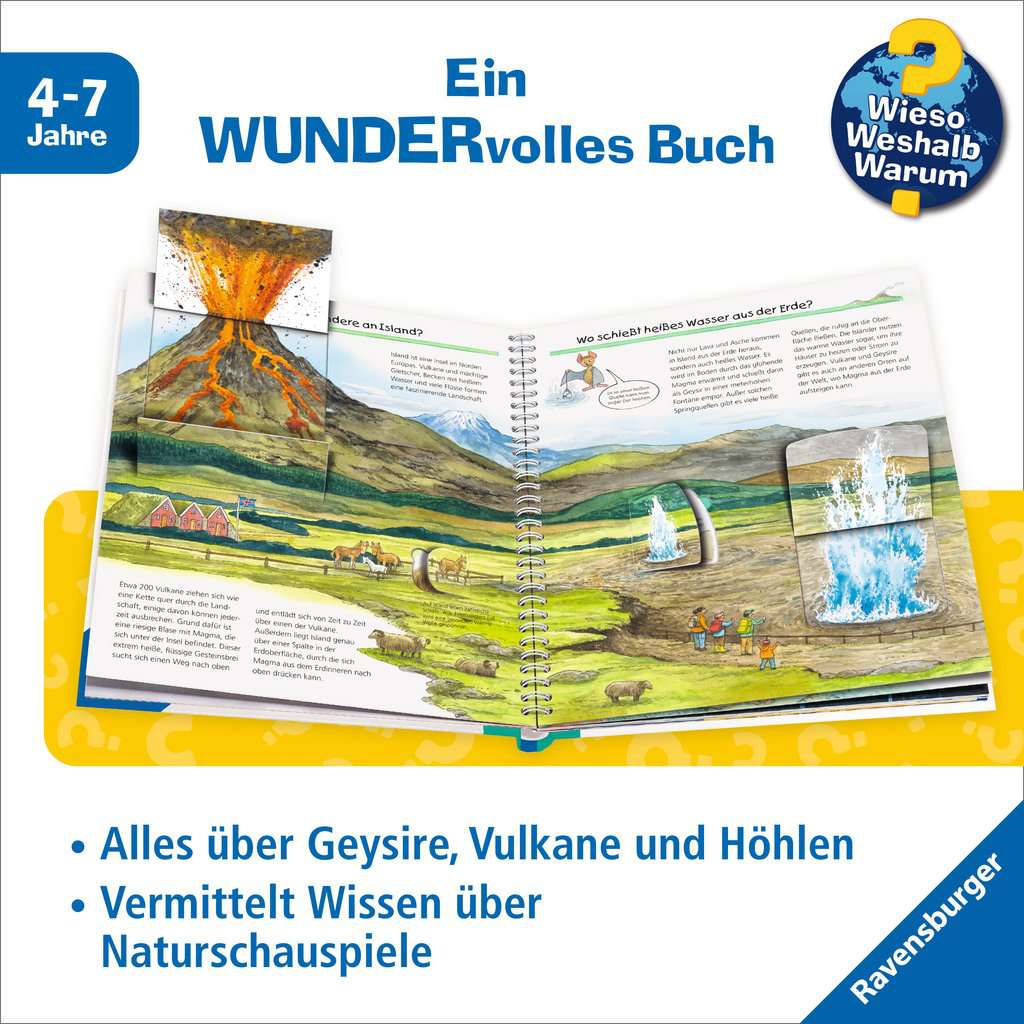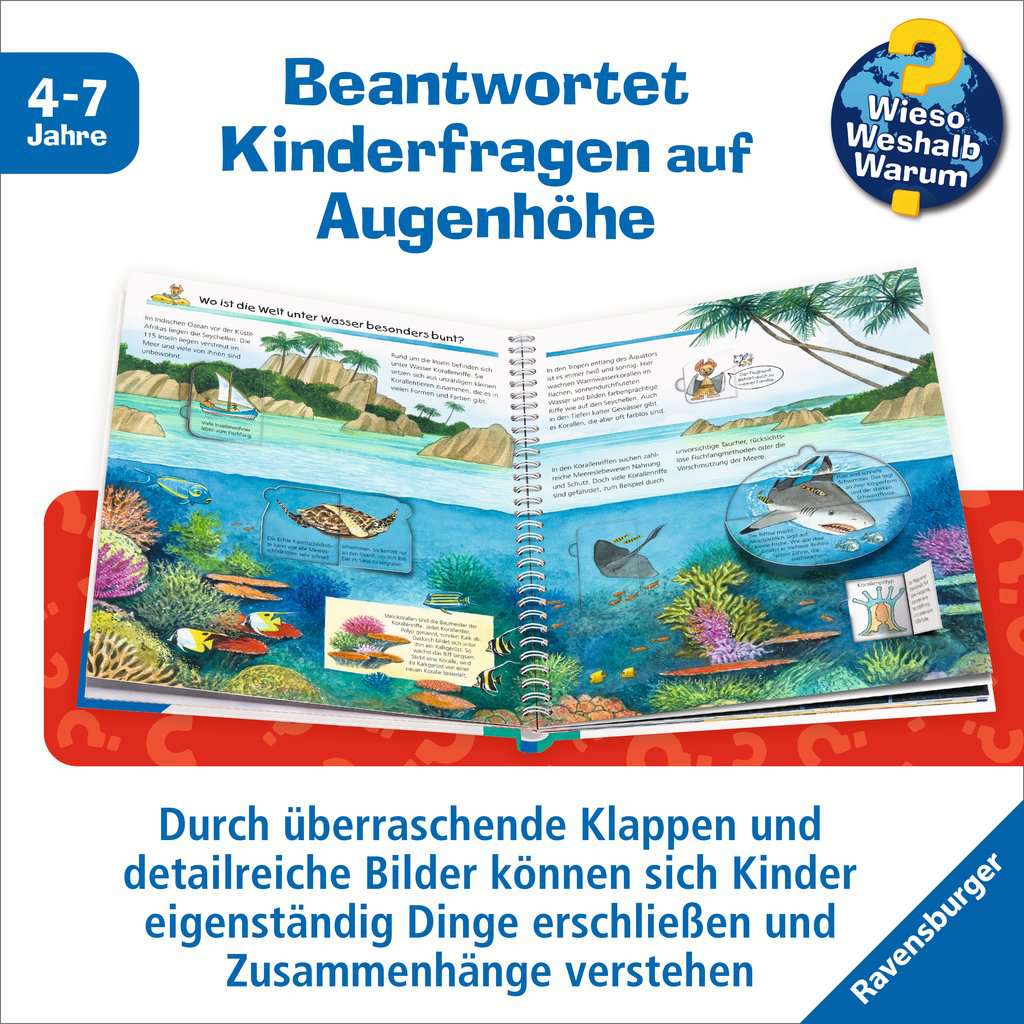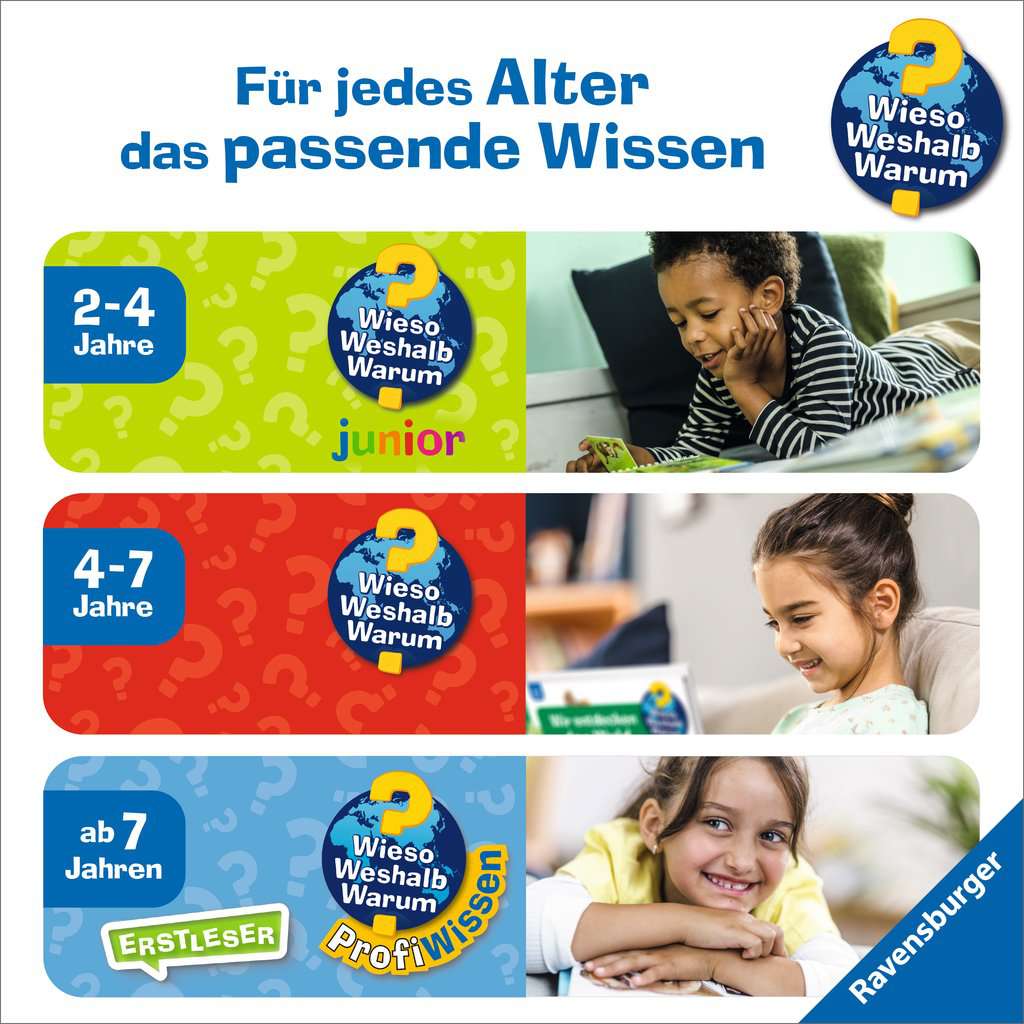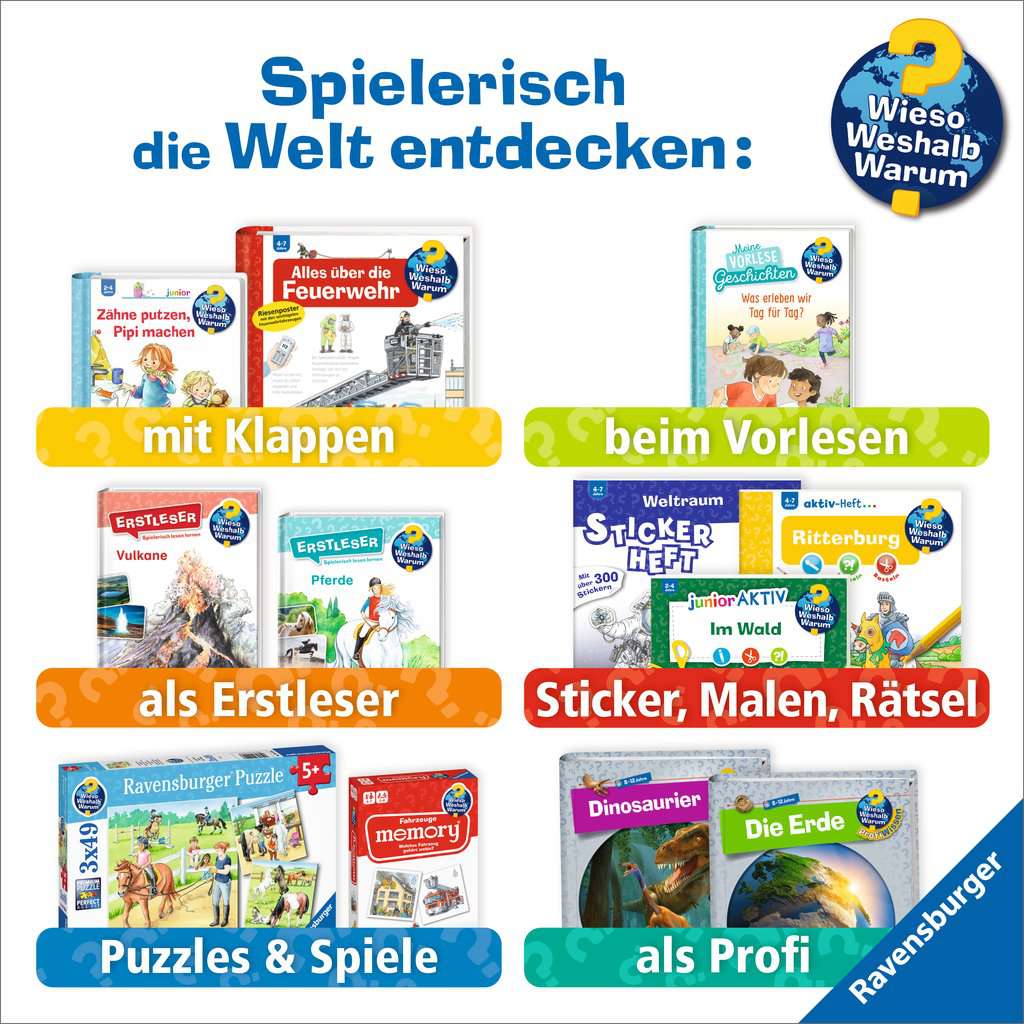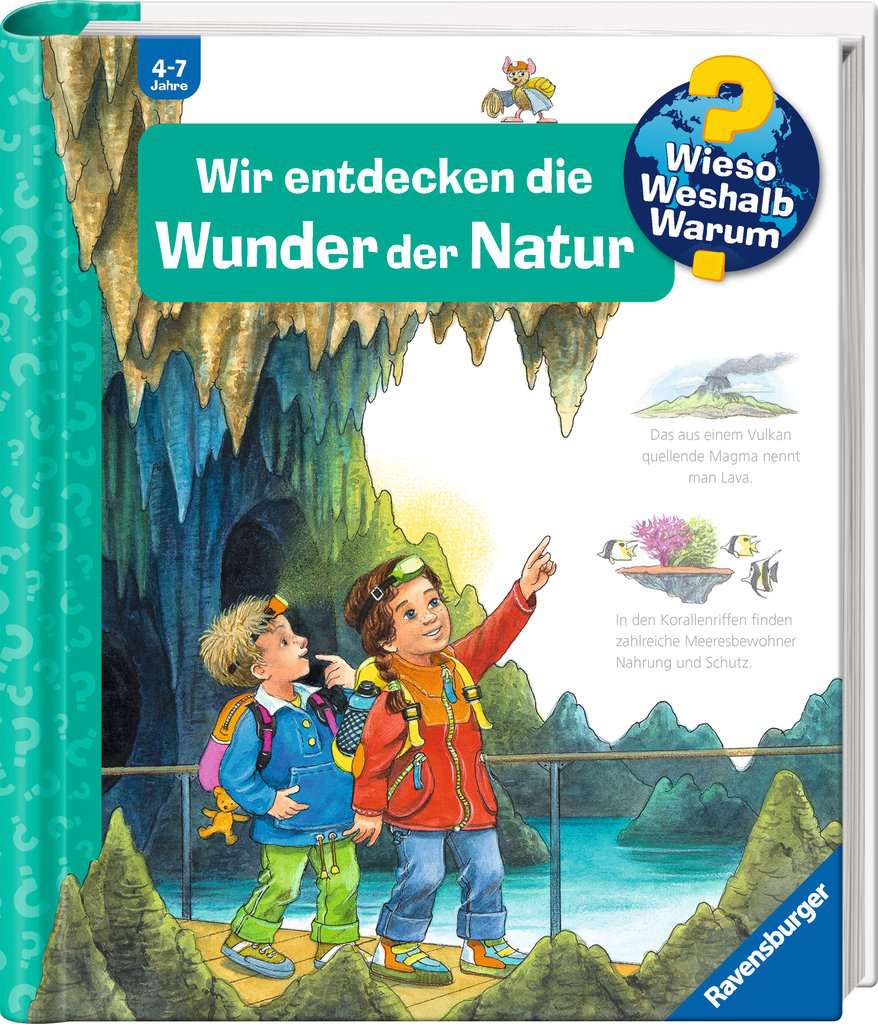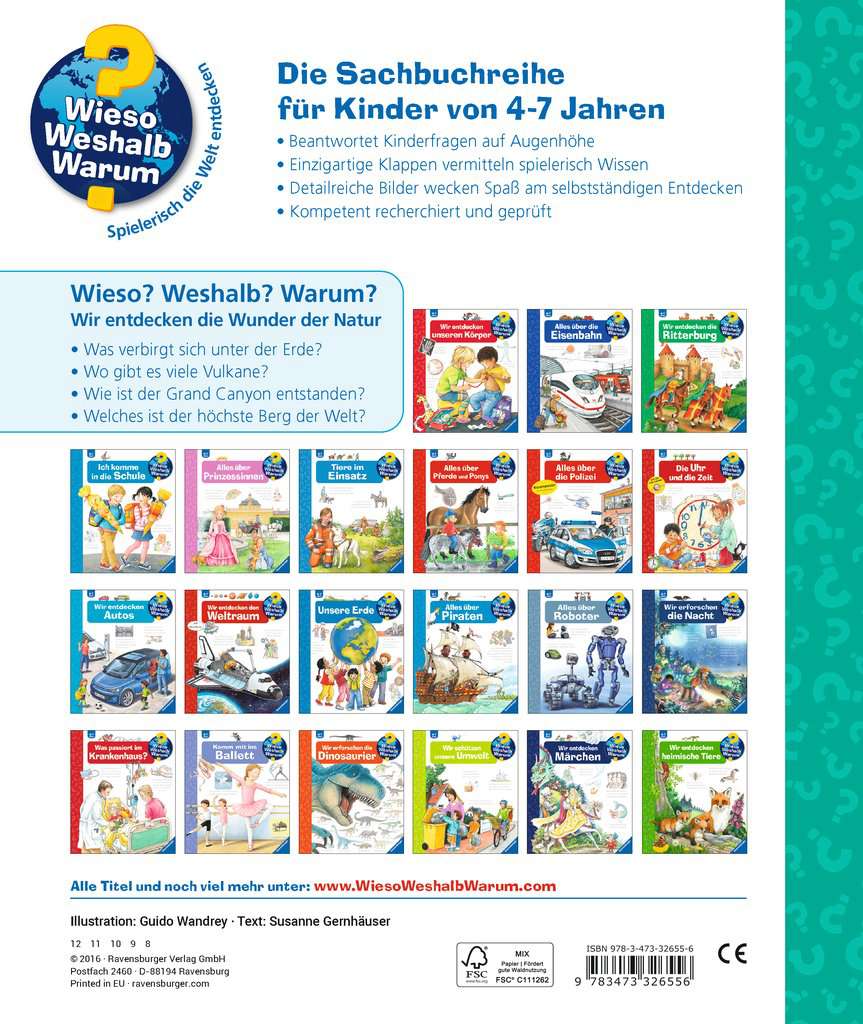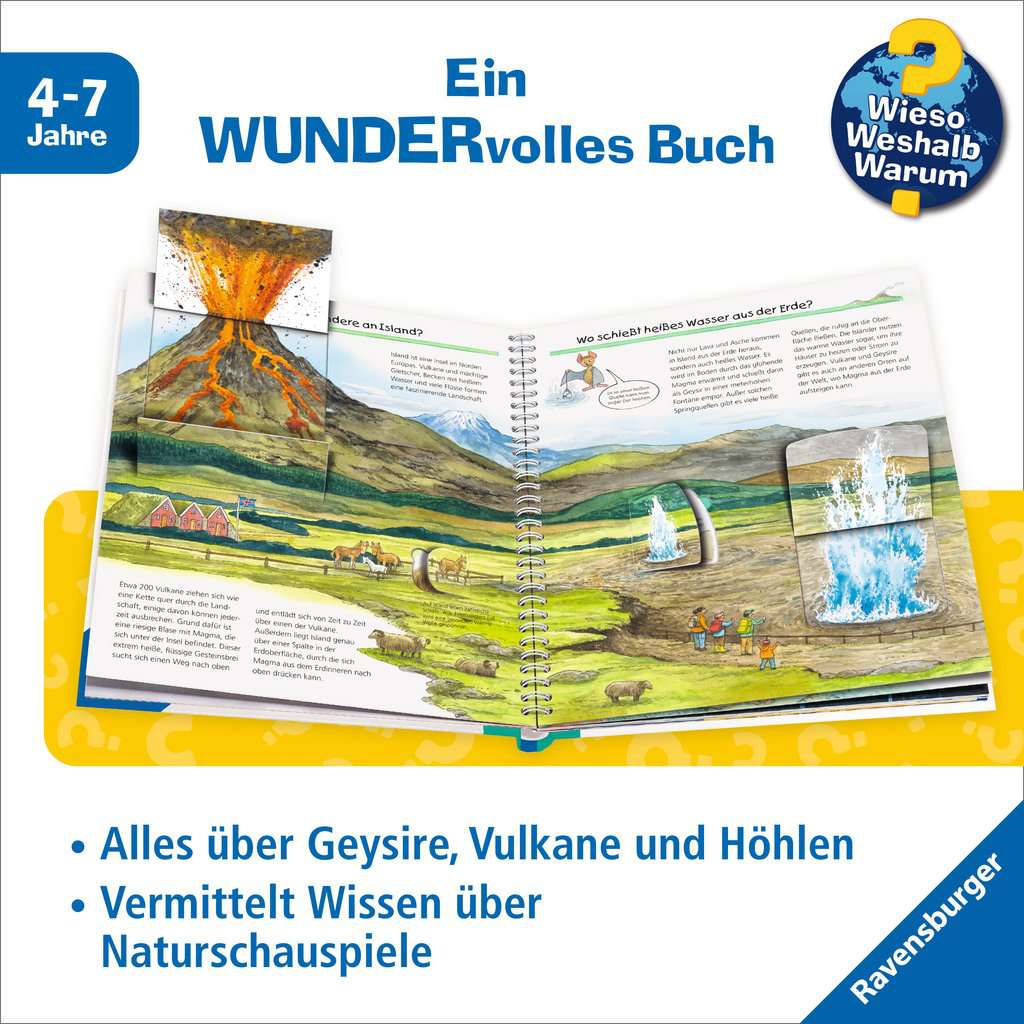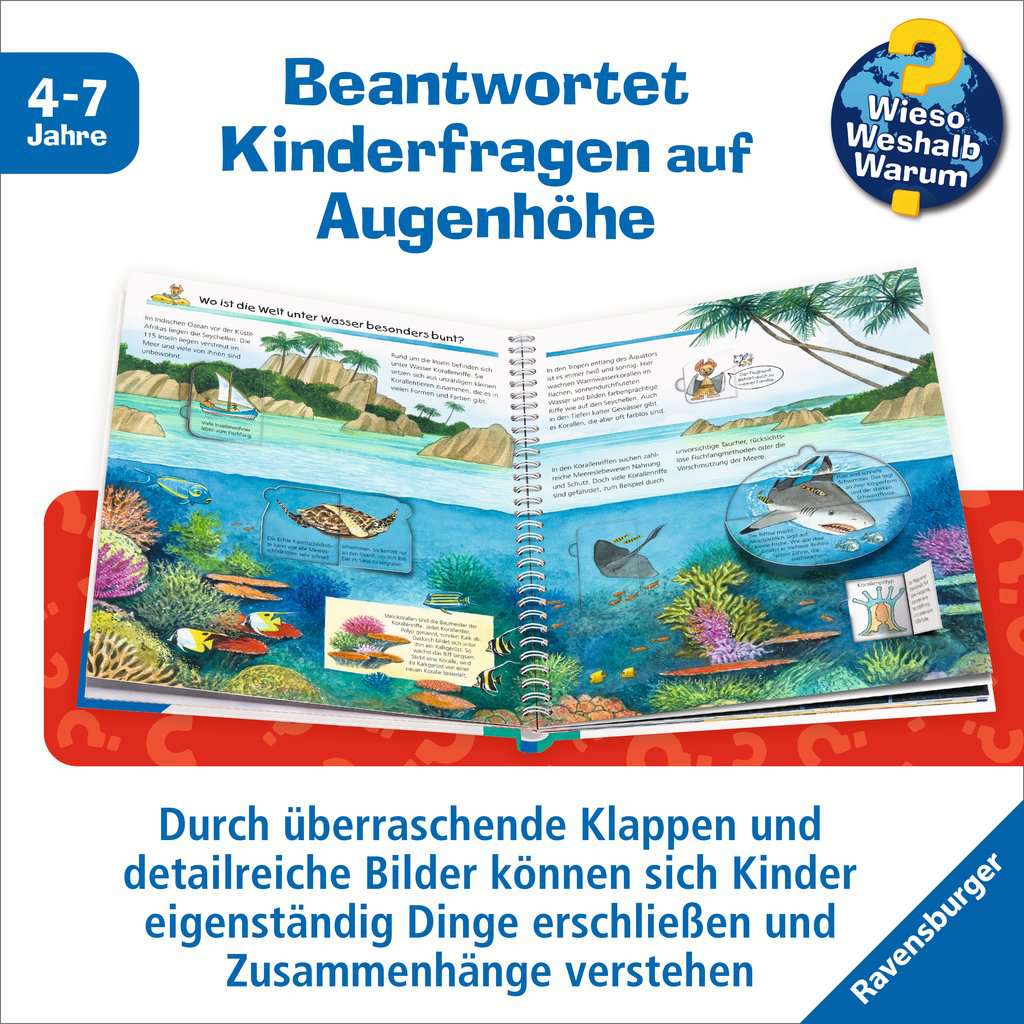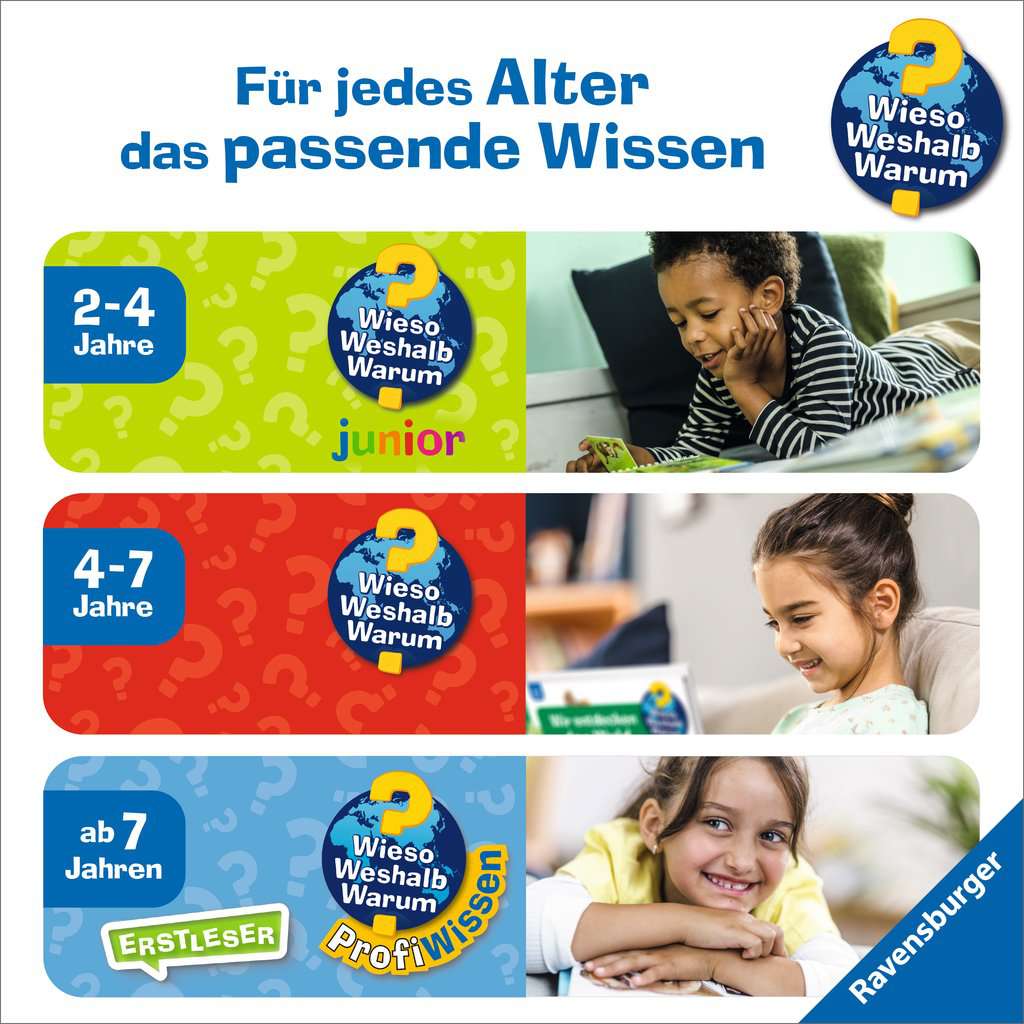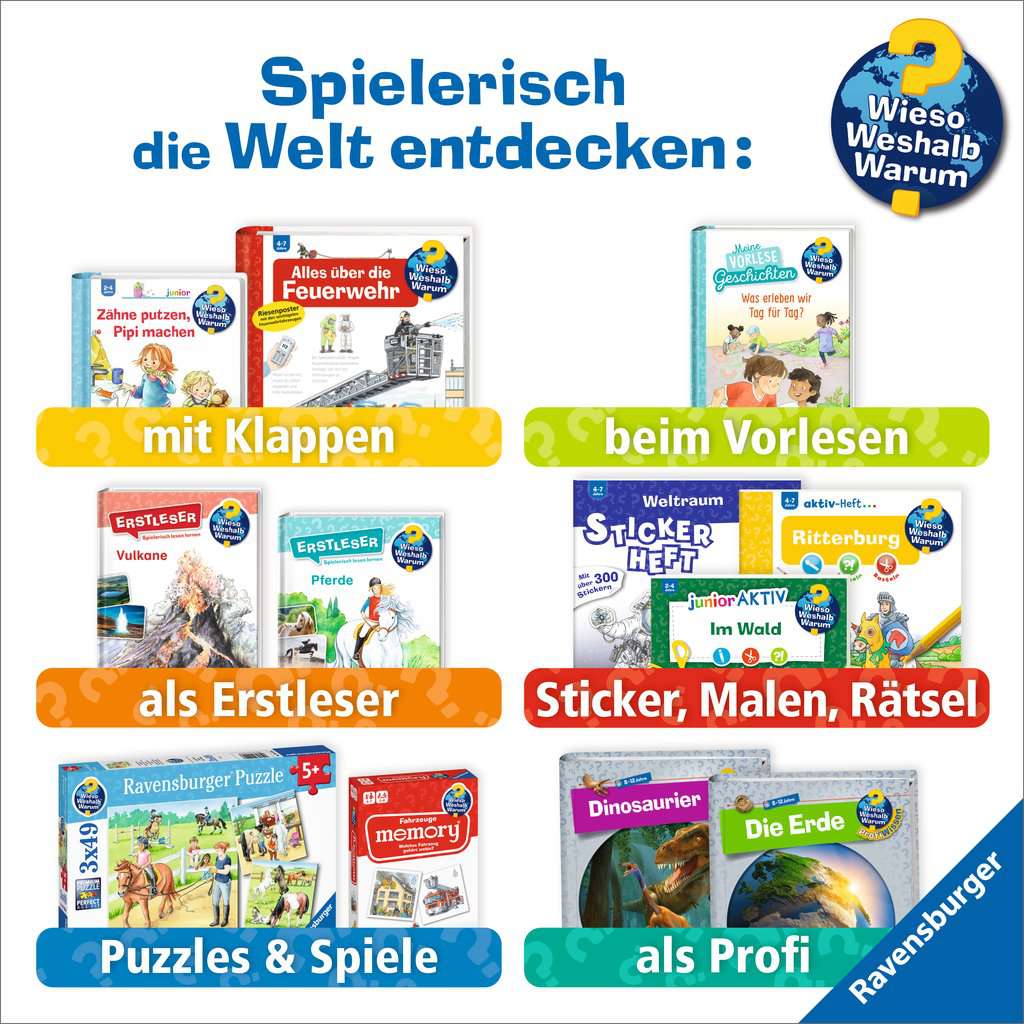 Why? Why? Why? (Vol. 61): Let's Explore the Wonders of Nature
Wieso? Weshalb? Warum?, Band 61: Wir entdecken die Wunder der Natur
View all books in the series


The WWW series has sold over 11 million copies in Germany

WWW has been translated into 20 other languages

With creative interactive elements, perfect for young, curious minds

16 pp
4 years +
24,5 x 27,8 cm
EUR 14.99
June 2016
Wire-O
978-3-473-32655-6
• With flaps and half-punchings.
Content
In this book, we take young explorers on an expedition to some of the most fascinating of the natural wonders that are found all over our planet. We travel down into bizarre stalactite caves and up to dizzying mountain peaks, to places where volcanoes spew lava and geysers hot water. From the expanses of the Sahara Desert to the incredible diversity of the rainforest to the icy landscape of the Antarctic, the pages of this title not only present the awe-inspiring natural spectacles, they also explain how these phenomena come about, and the plants, animals and even people who live nearby.
About the Series
The WWW series stands out for its playful, enticing way of conveying just the information that kids want to know. Centered on who-what-how questions, the titles in the series explore subjects of great interest to young children. The thousands of questions children ask daily are answered by means of interactive elements, engaging illustrations, and age-appropriate texts. Because the lively illustrations convey so much, the books hold children's interest even without an adult to read the clear, friendly texts. WWW is ideally suited for preschool and kindergarten ages, for children 4 to 7 years old.
The Author
Susanne Gernhäuser studied German and history in Stuttgart, where she worked at a historical institute, published articles and contributed articles to textbooks while still a student. She currently edits scholarly series.
The Illustrator
Guido Wandrey, born in 1959, studied graphic design and has already published many successful pictures books. In his images, he makes a point of including special little details just waiting to be discovered.
Rights Sold
Catalan (Spain), Hungarian, Latvian, Spanish (Latin America and Spain)