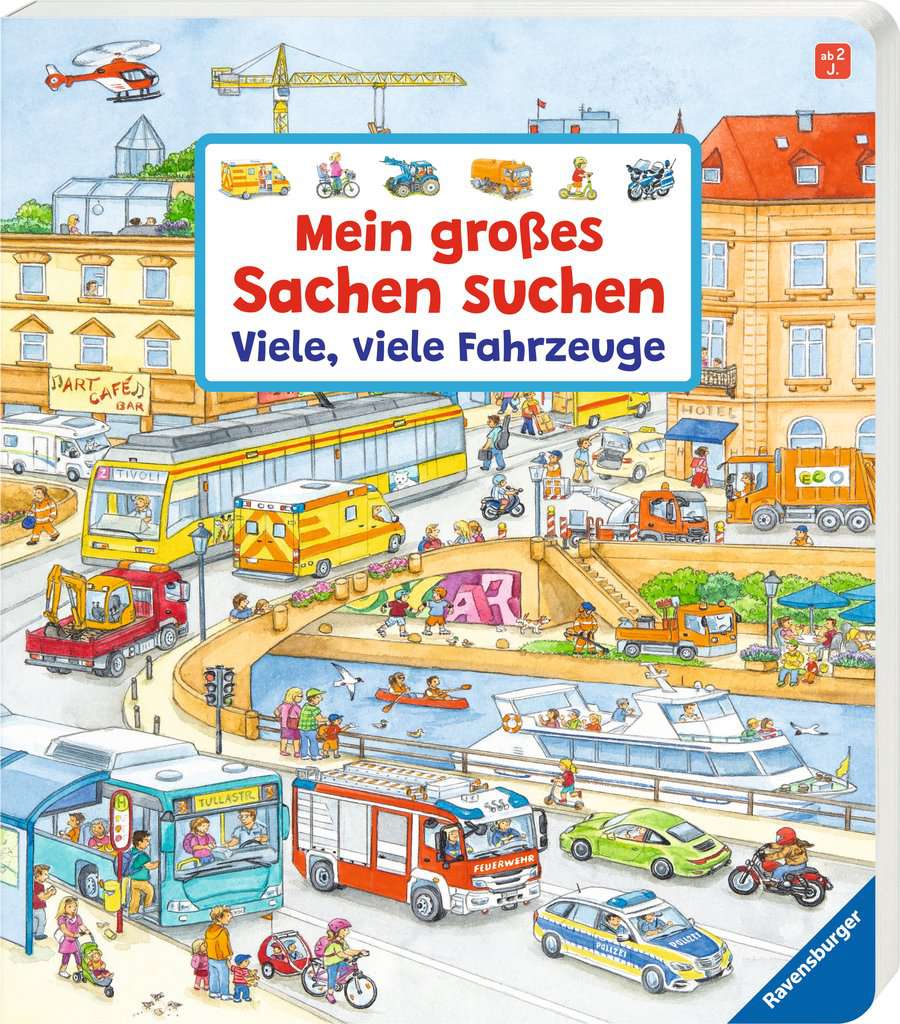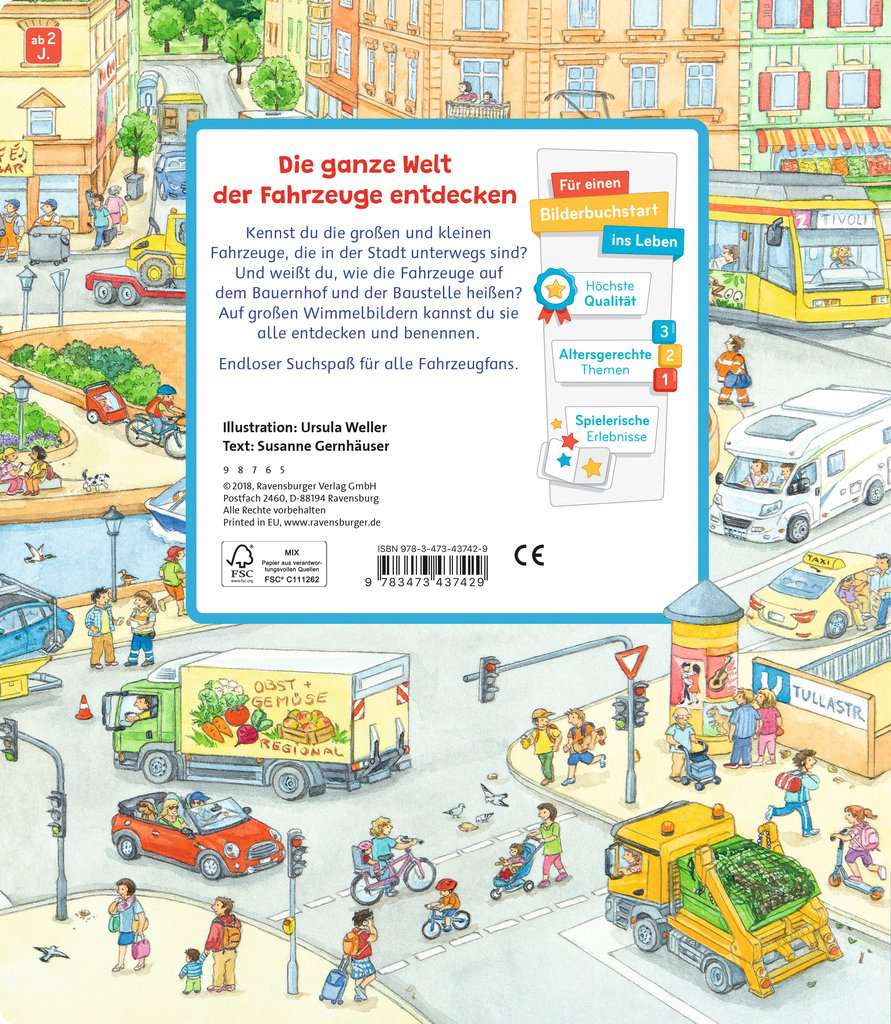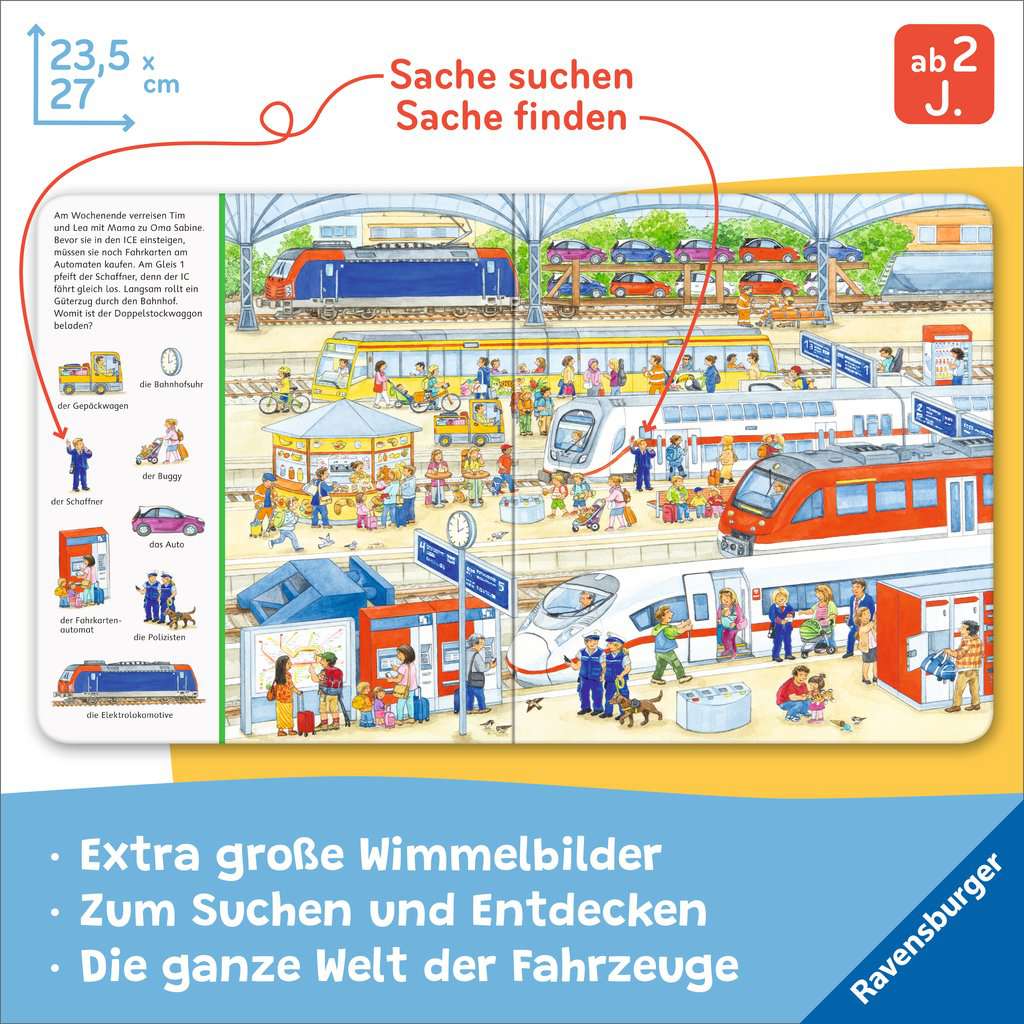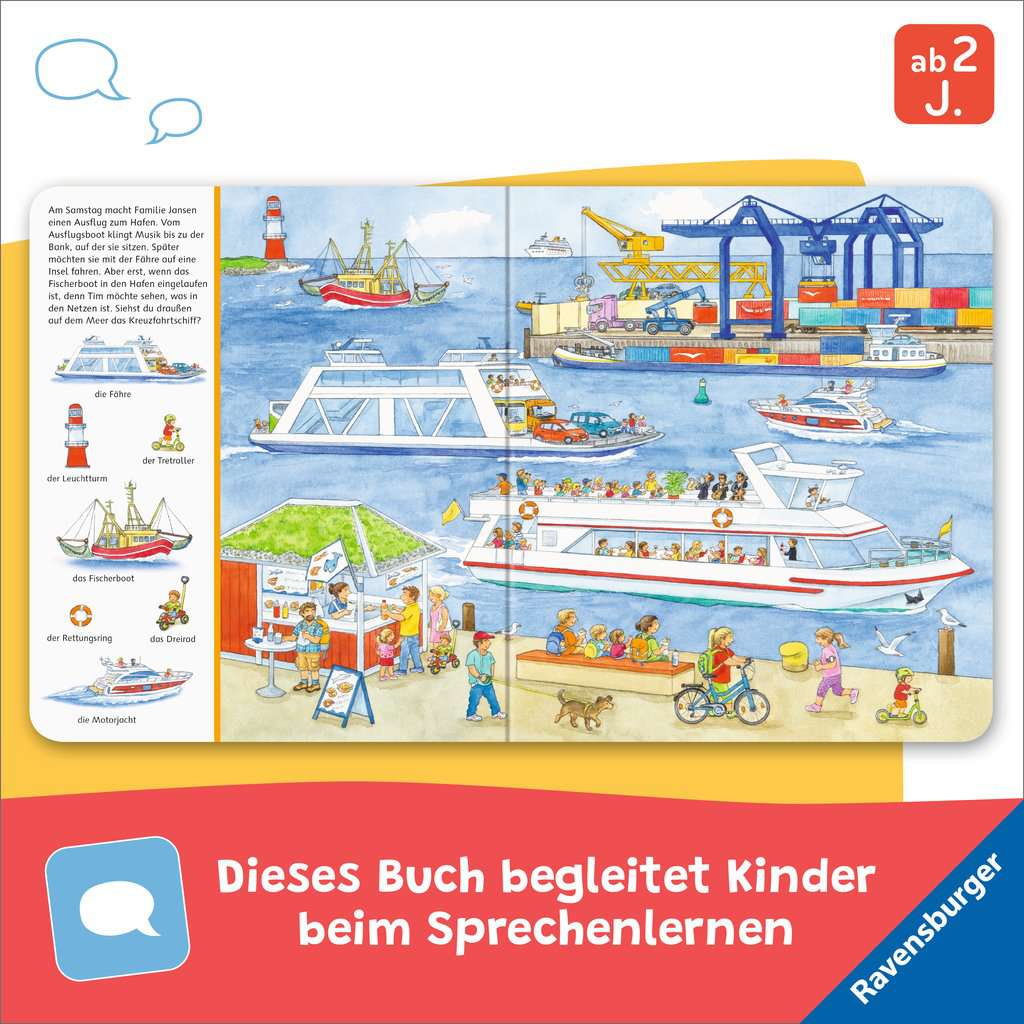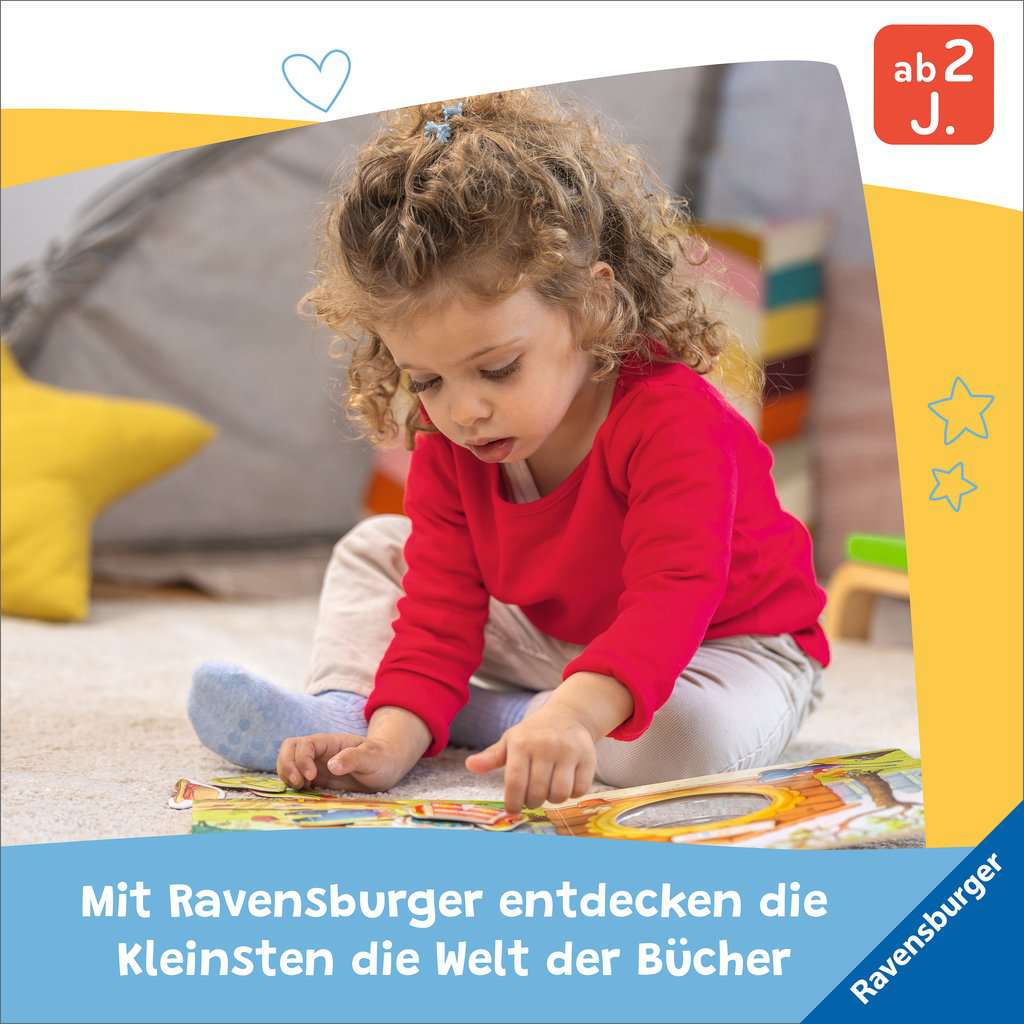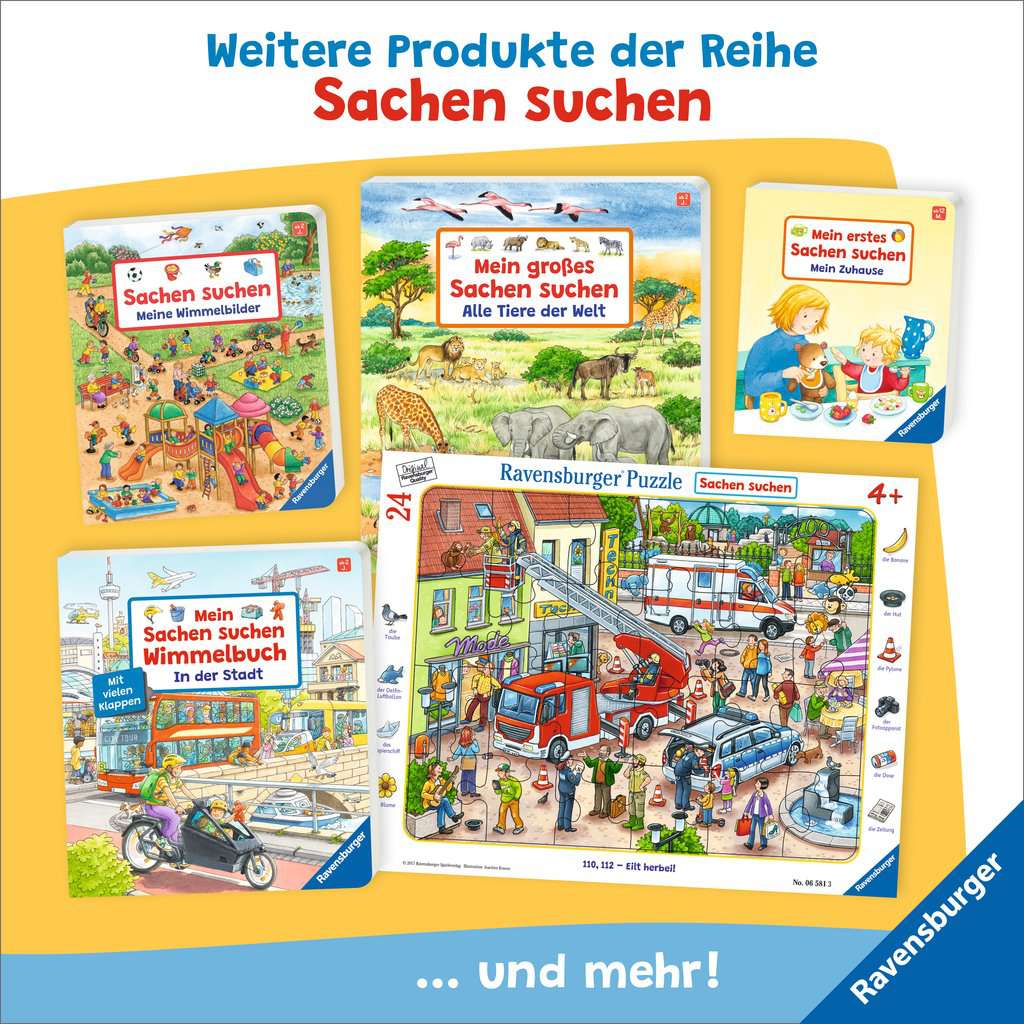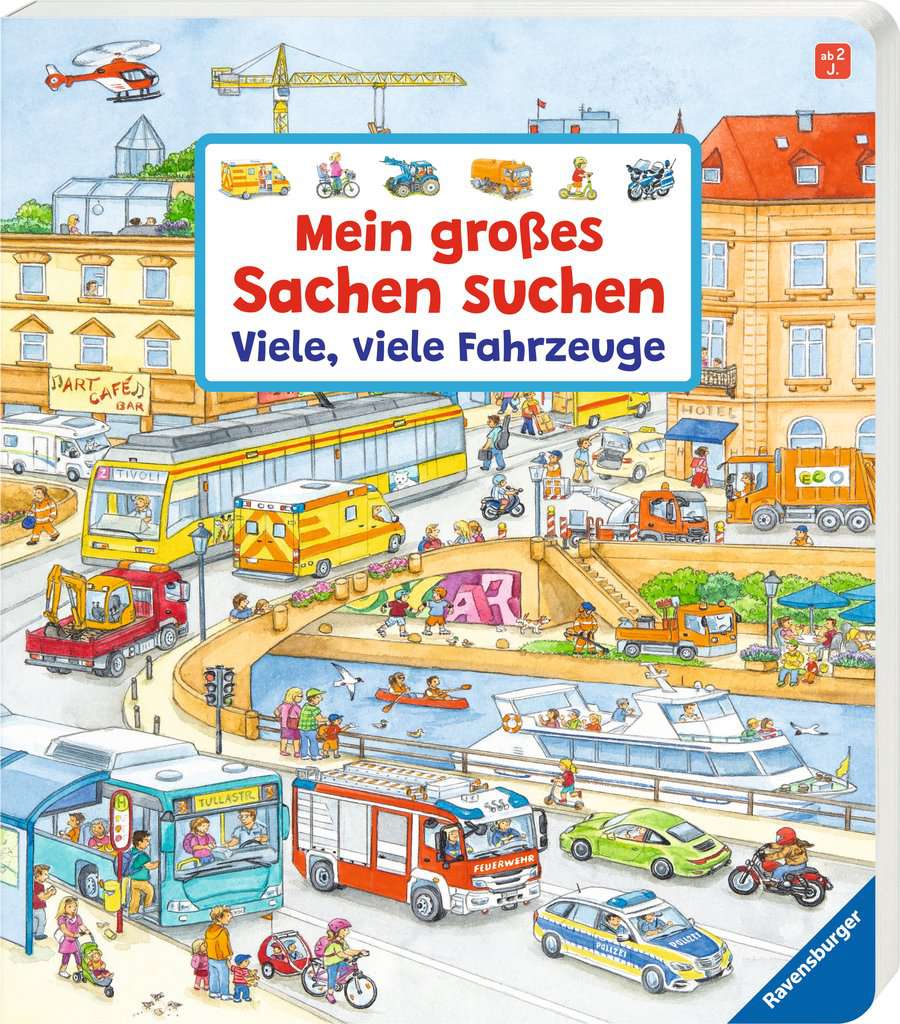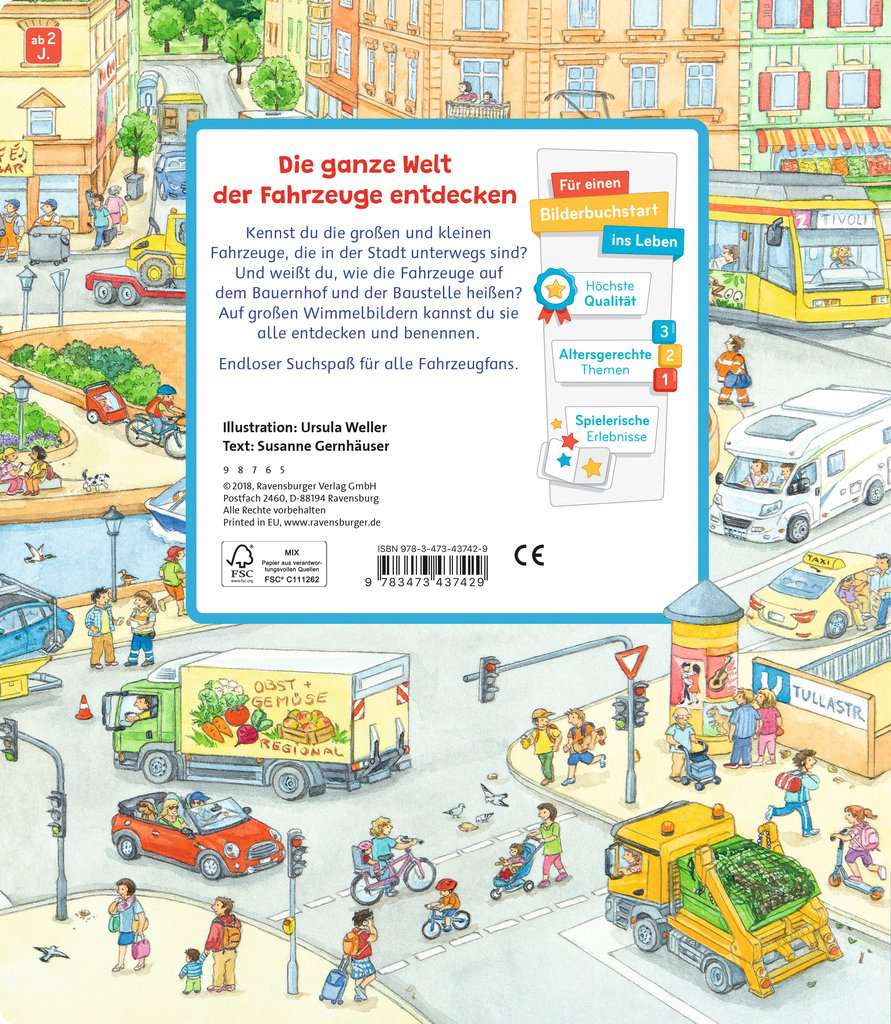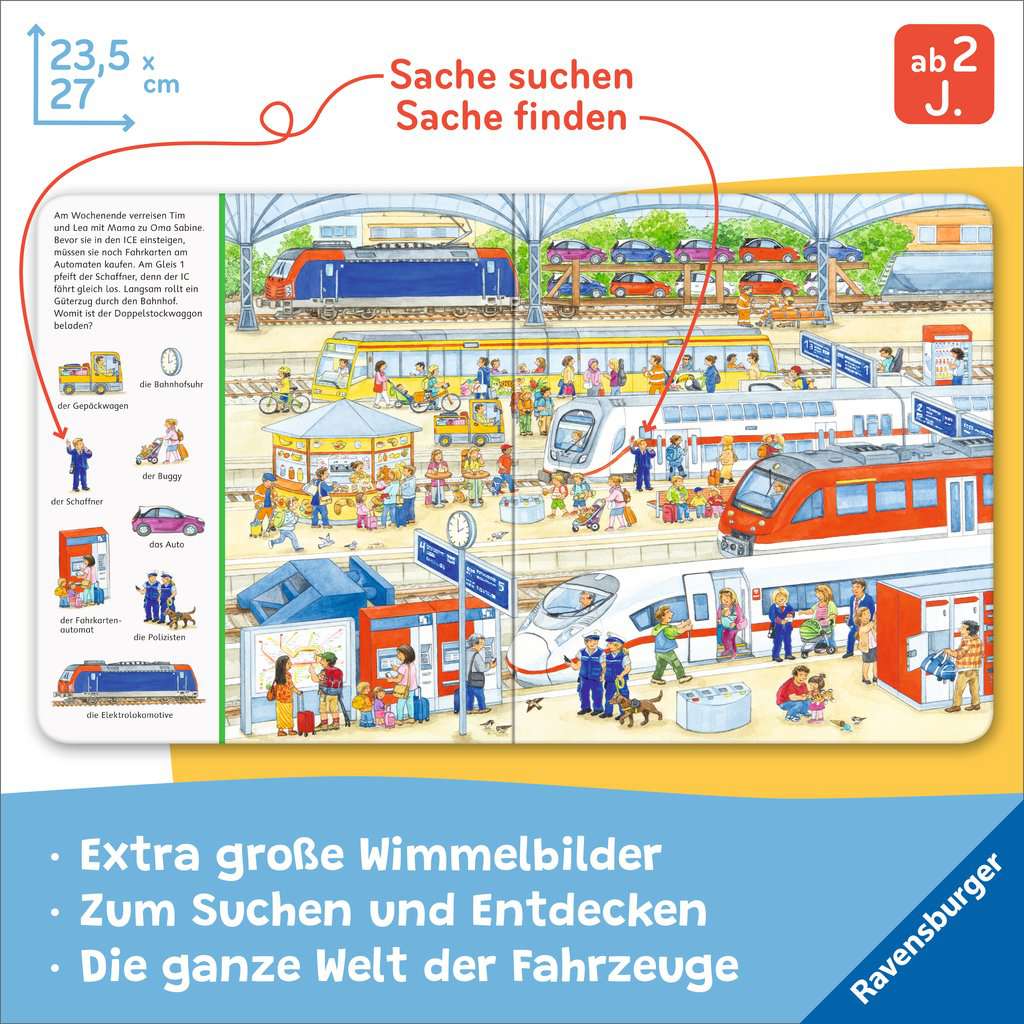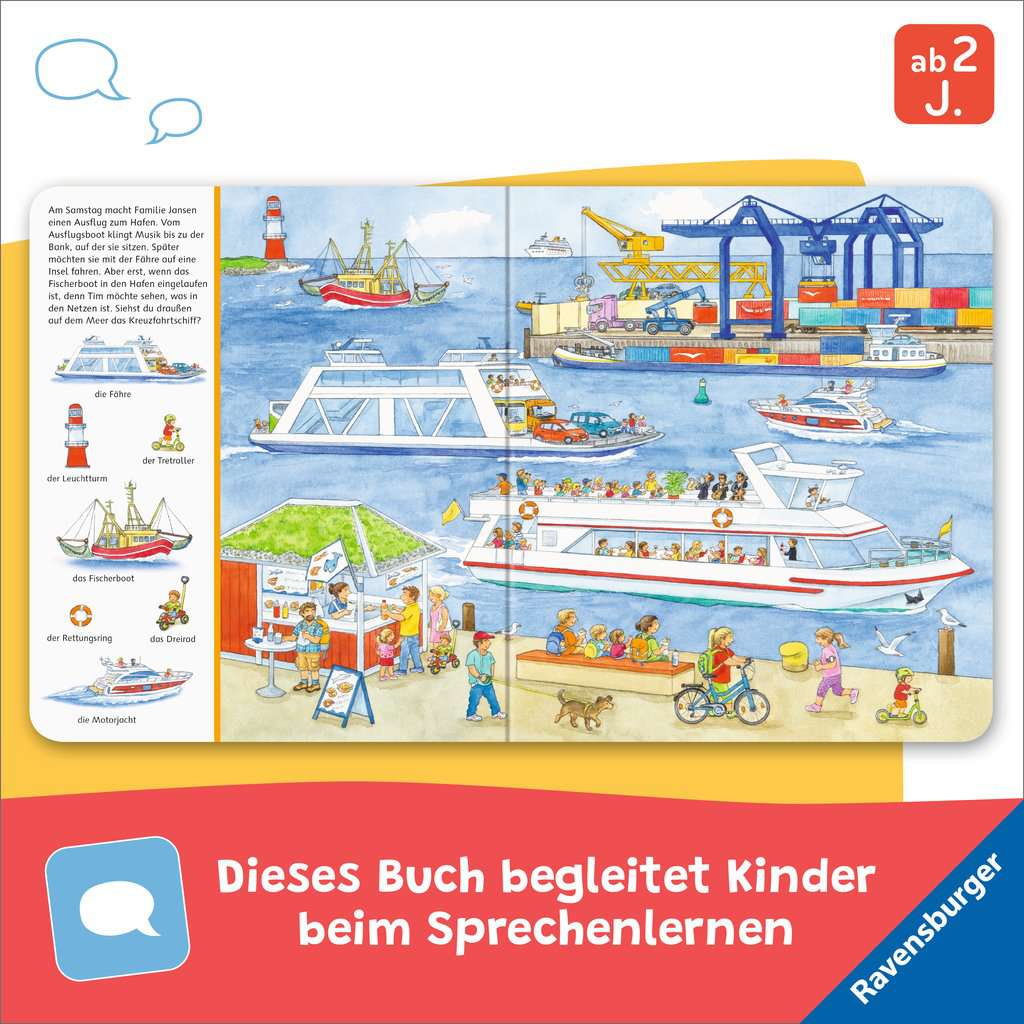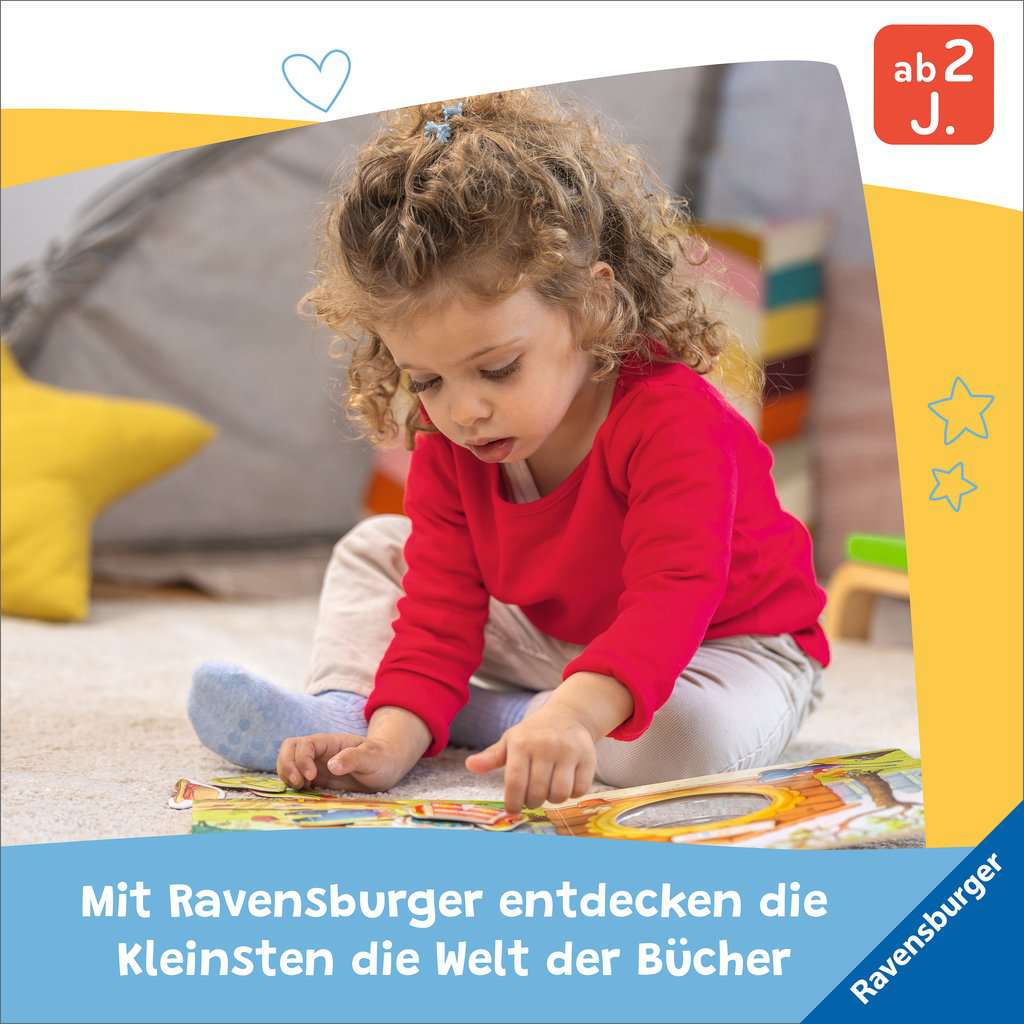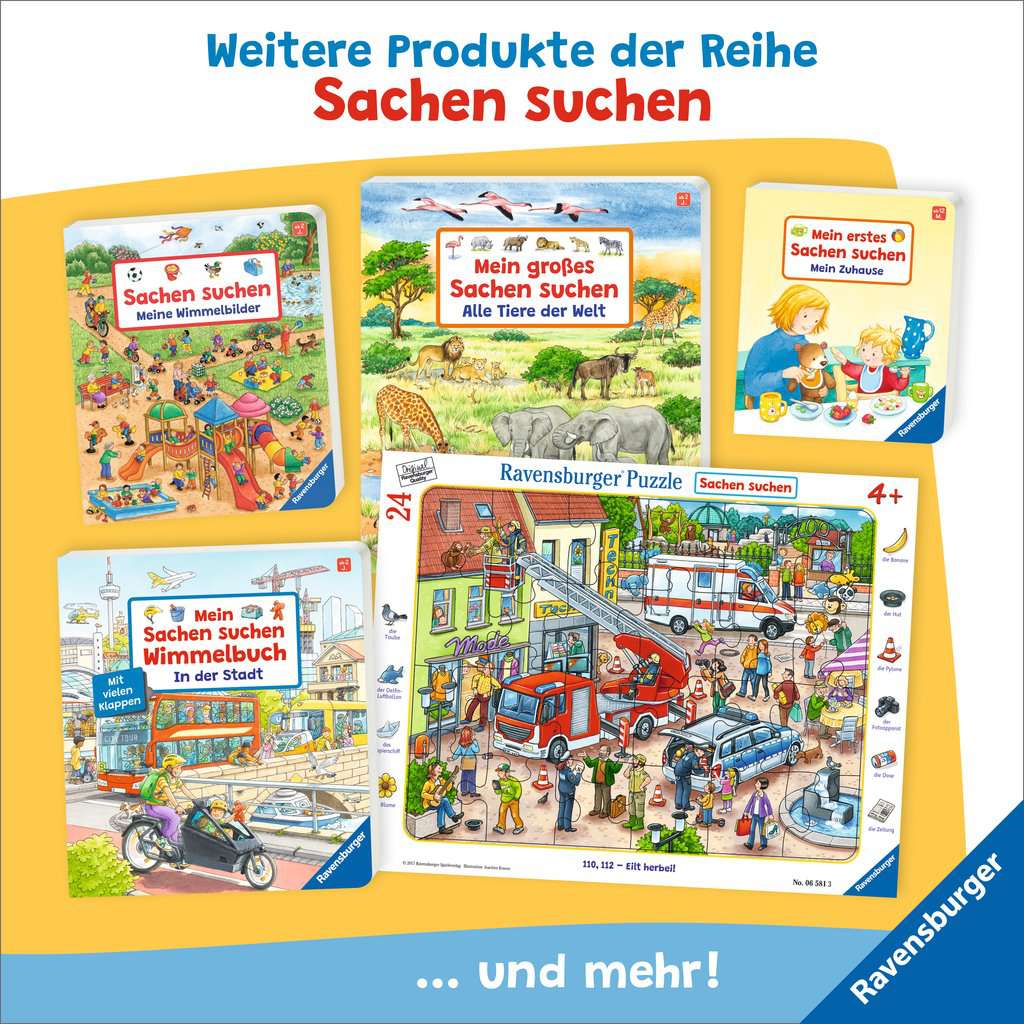 My Big Book of Things to Find: Lots and Lots of Vehicles
Mein großes Sachen suchen: Viele, viele Fahrzeuge
View all books in the series
The colorful, detailed search-and-find pictures in this board book invite children to spend time exploring and finding things.
24 pp
2 years +
23,5 x 27 cm
EUR 9.99
April 2018
Board Book
978-3-473-43742-9
Content
An astonishing array of vehicles are introduced in this large format search-and-find book. They range from city streets and a construction site to an airport, ships in a harbor, a train station and even a campground. The detailed scenes on each spread invite children to look closely, identify and name things, and talk about all they see. Side bars feature vignettes children can find again in the larger picture.
About the Series
The "Things to Find" titles playfully convey first factual knowledge. The detailed search-and-find images offer much to discover. The accompanying text always features a search task, prompting children to find the vignettes on the edge of the page in the main image. Labels underneath the search images help name the items.
The Author
Susanne Gernhäuser studied German and history in Stuttgart, where she worked at a historical institute, published articles and contributed articles to textbooks while still a student. She currently edits scholarly series.
The Illustrator
Ursula Weller was born in Buenos Aires, Argentina. She chose drawing and painting as her focus of study at the Institution for Organization in Pforzheim. She then worked as a jewelry designer and illustrated title pages for children's books part time. She has devoted herself primarily to children's illustrations since 2003.
Rights Sold
Chinese (worldwide without Hongkong, Taiwan, Macao), Frisian (Netherlands), Hungarian, Polish, Russian (worldwide), Swedish