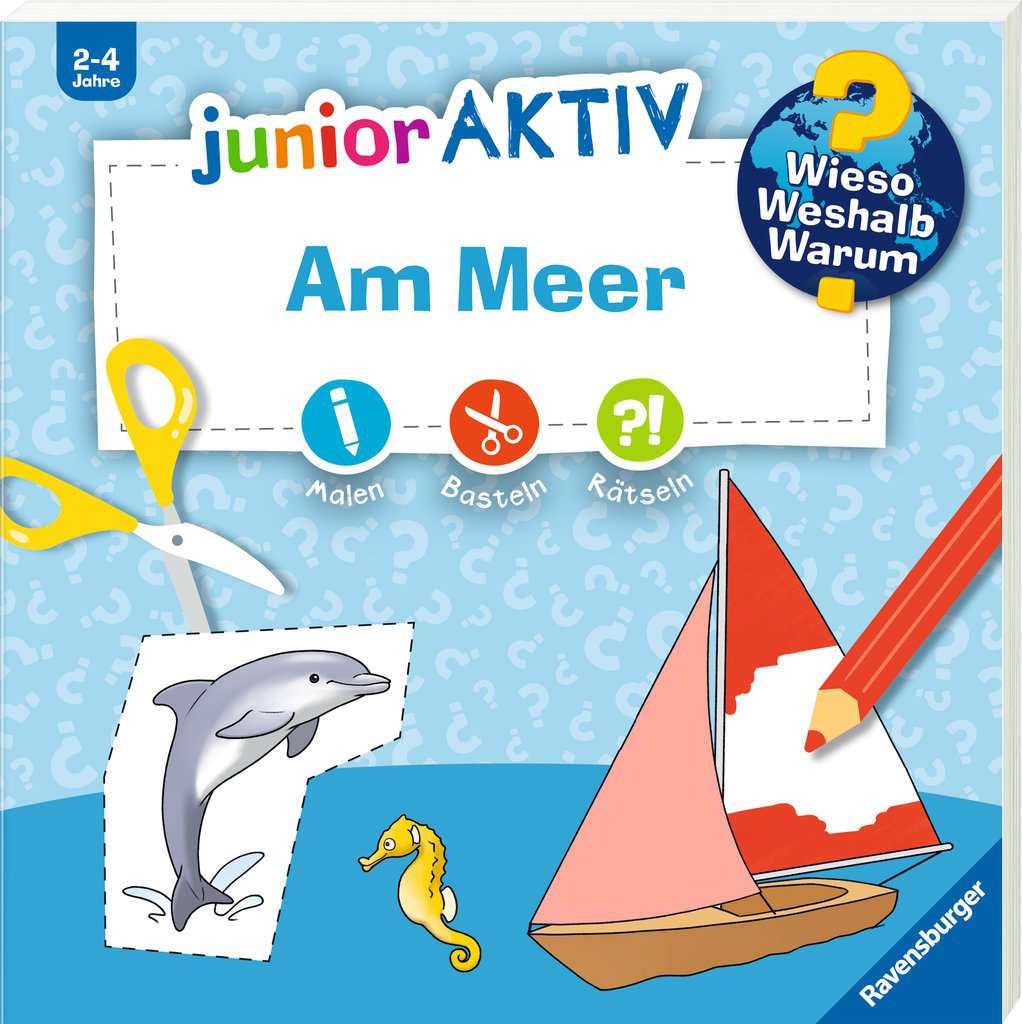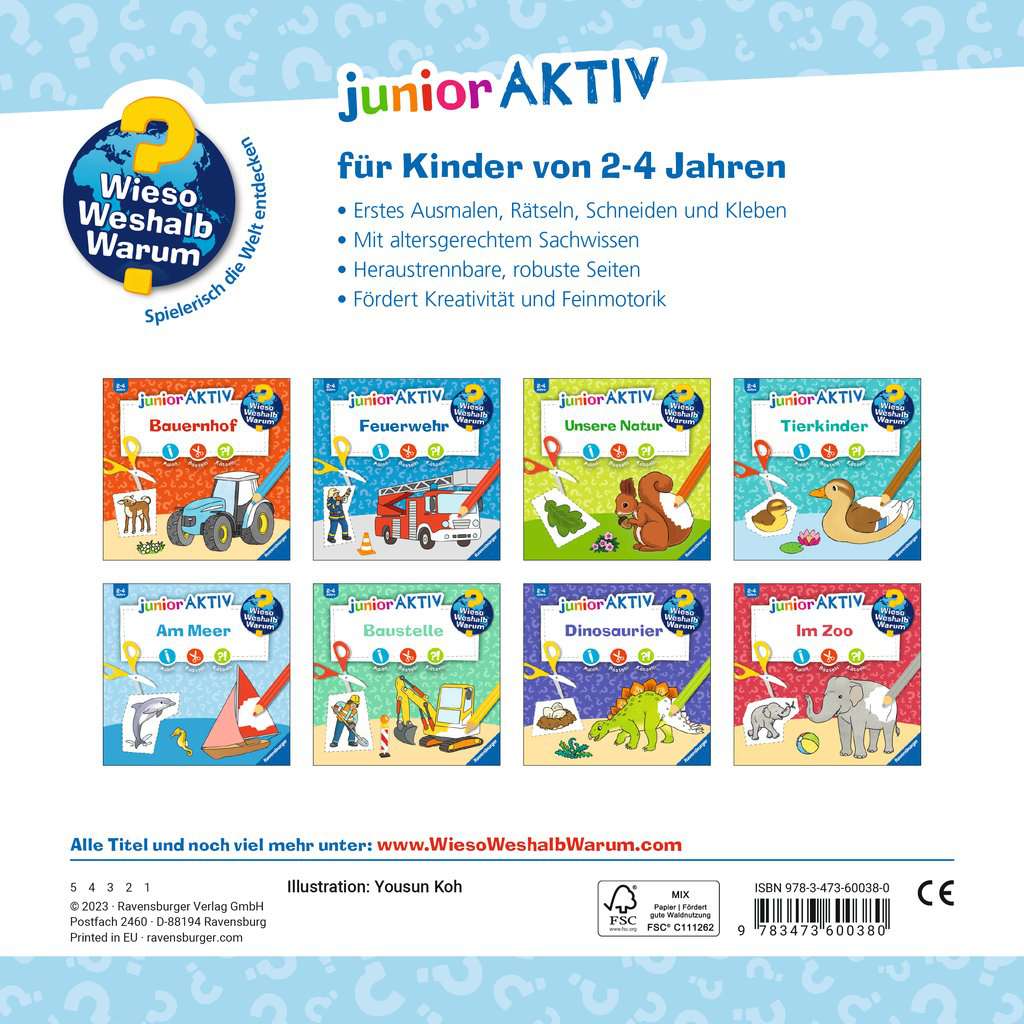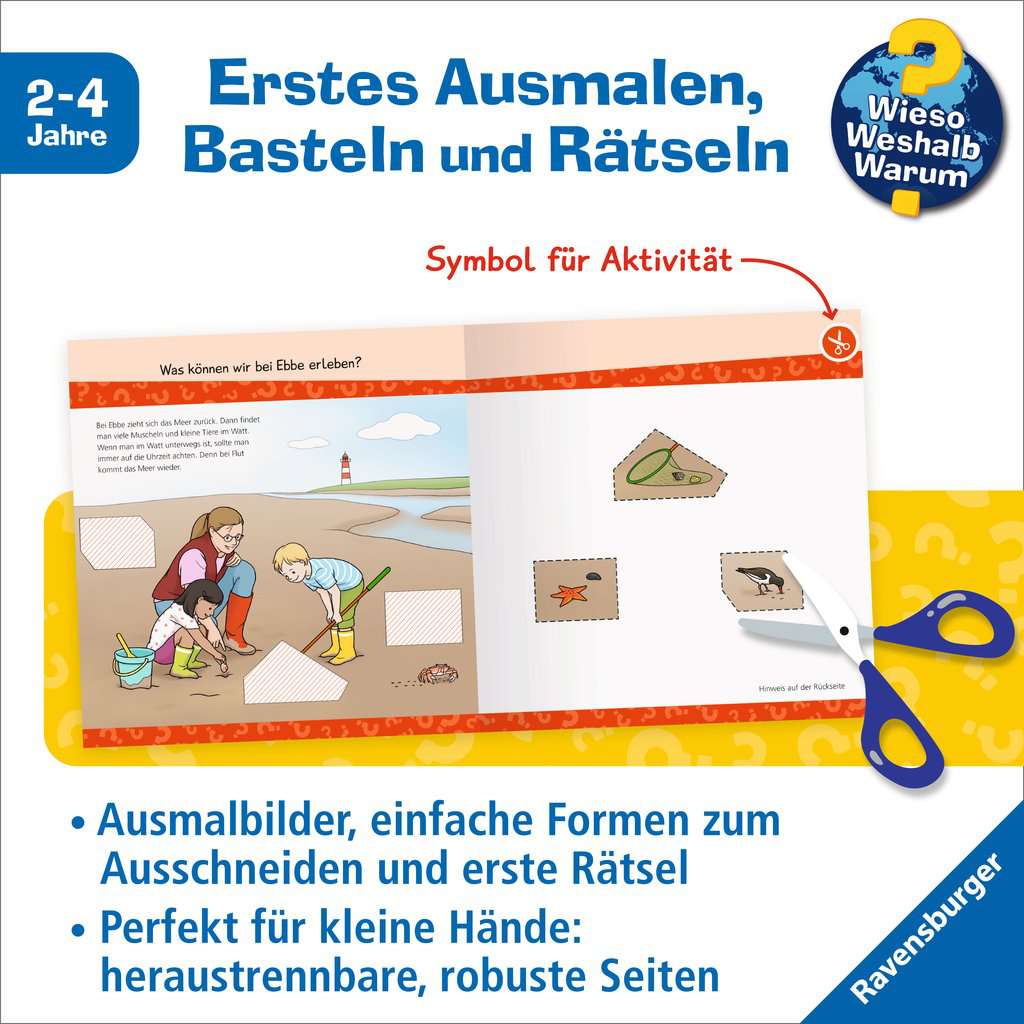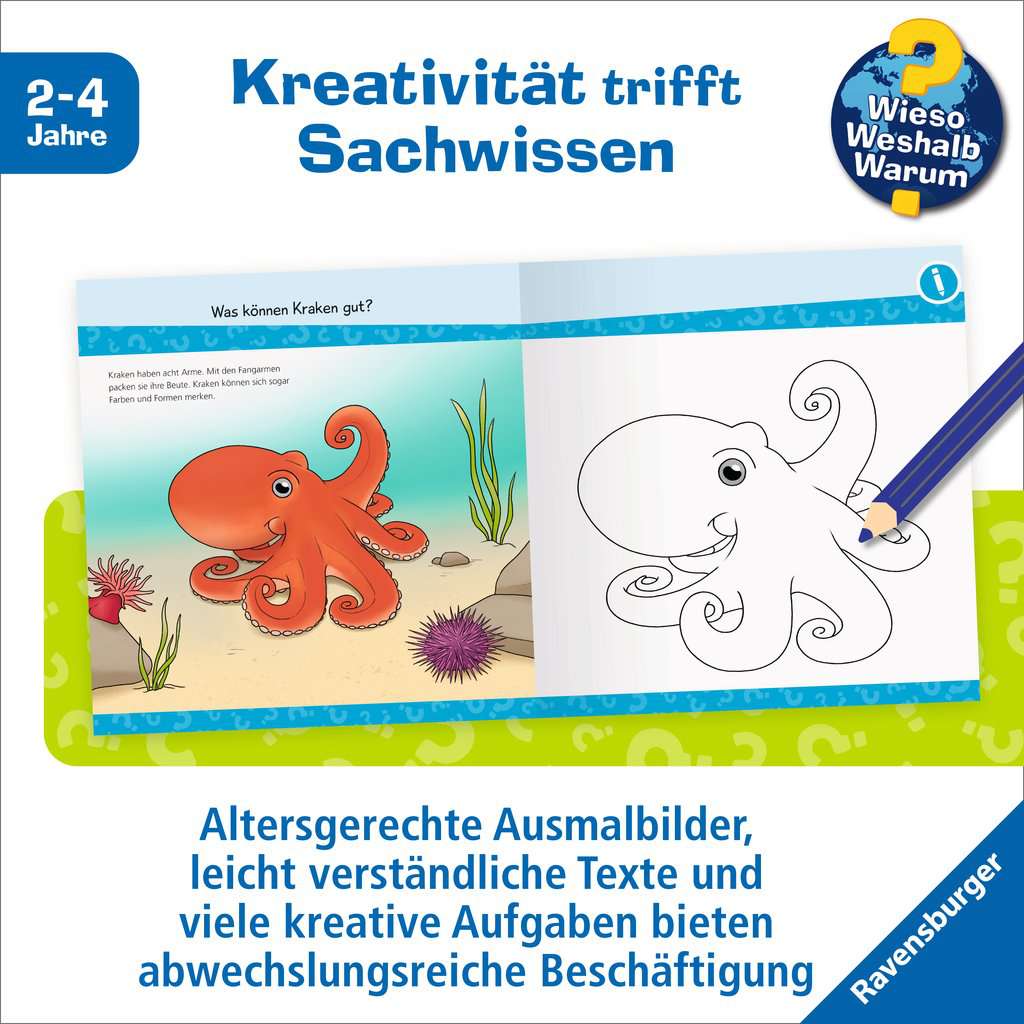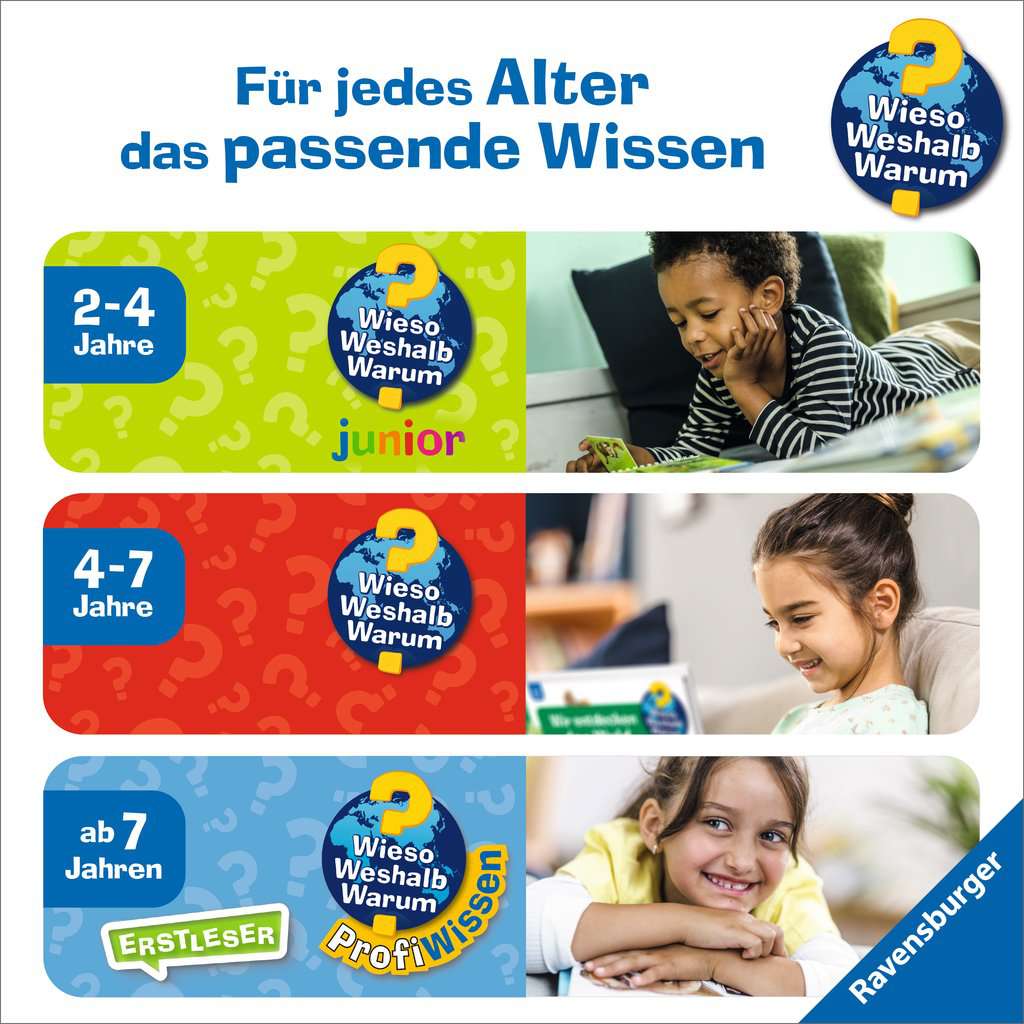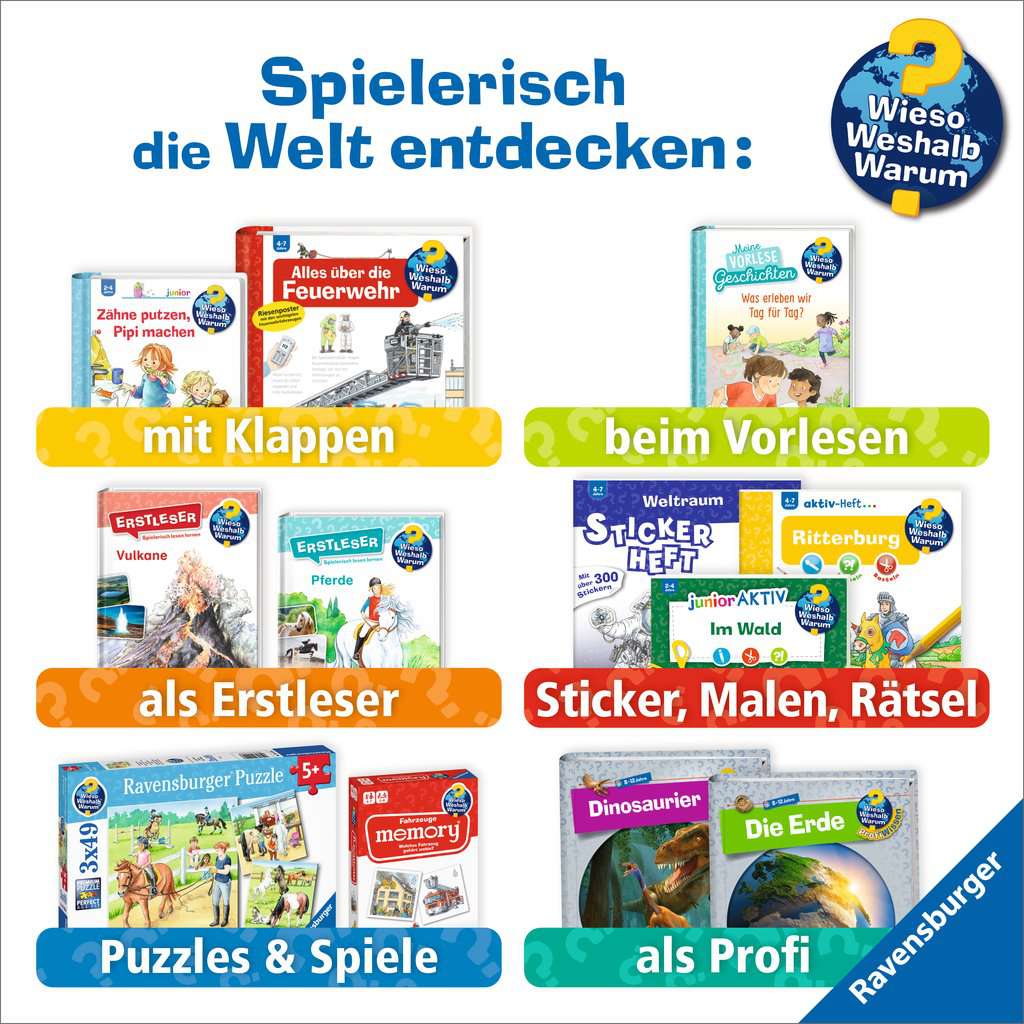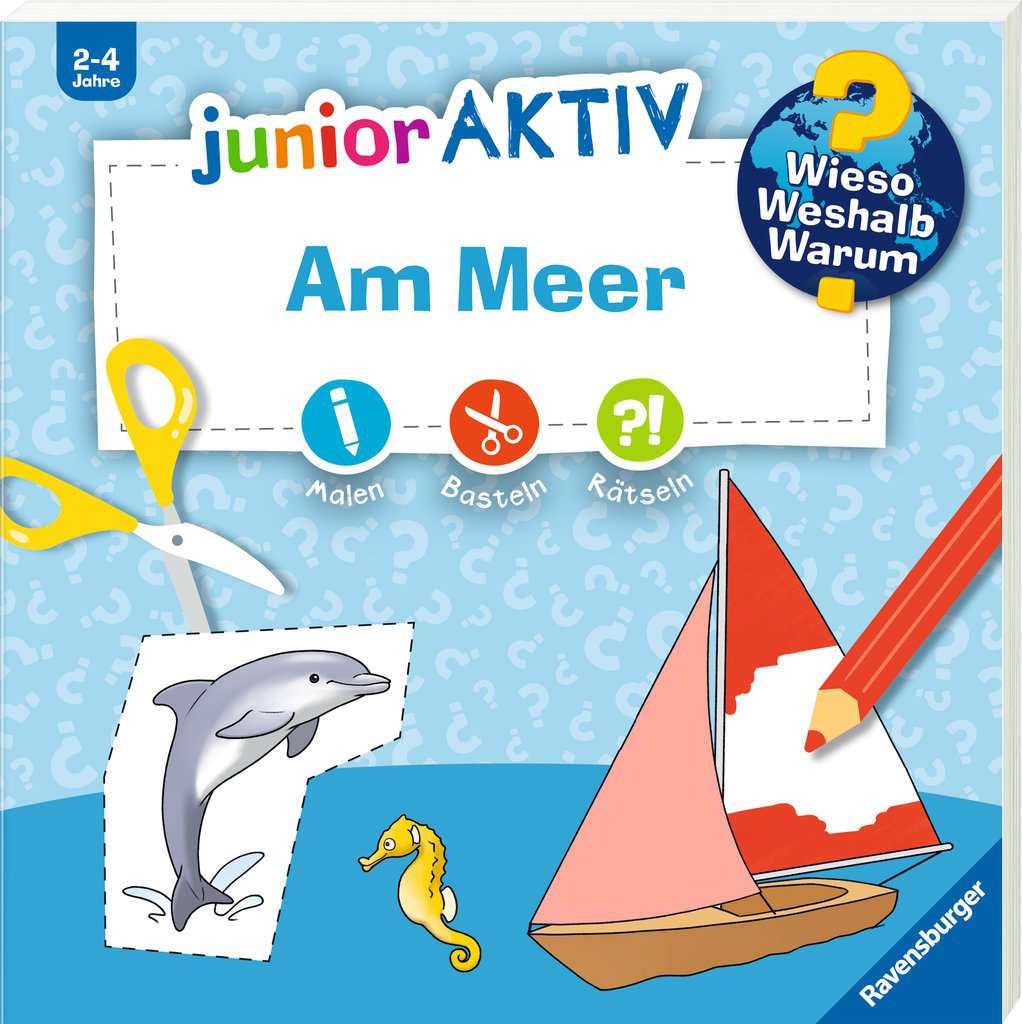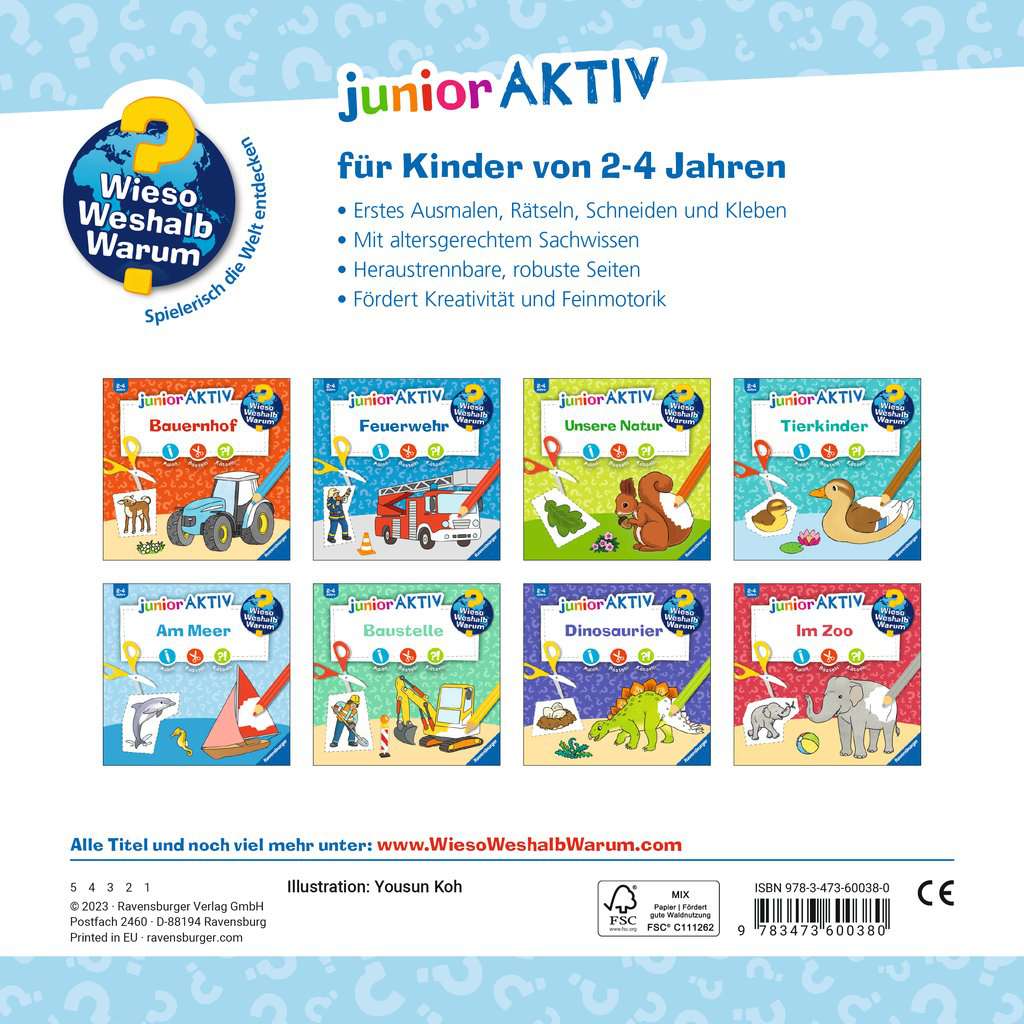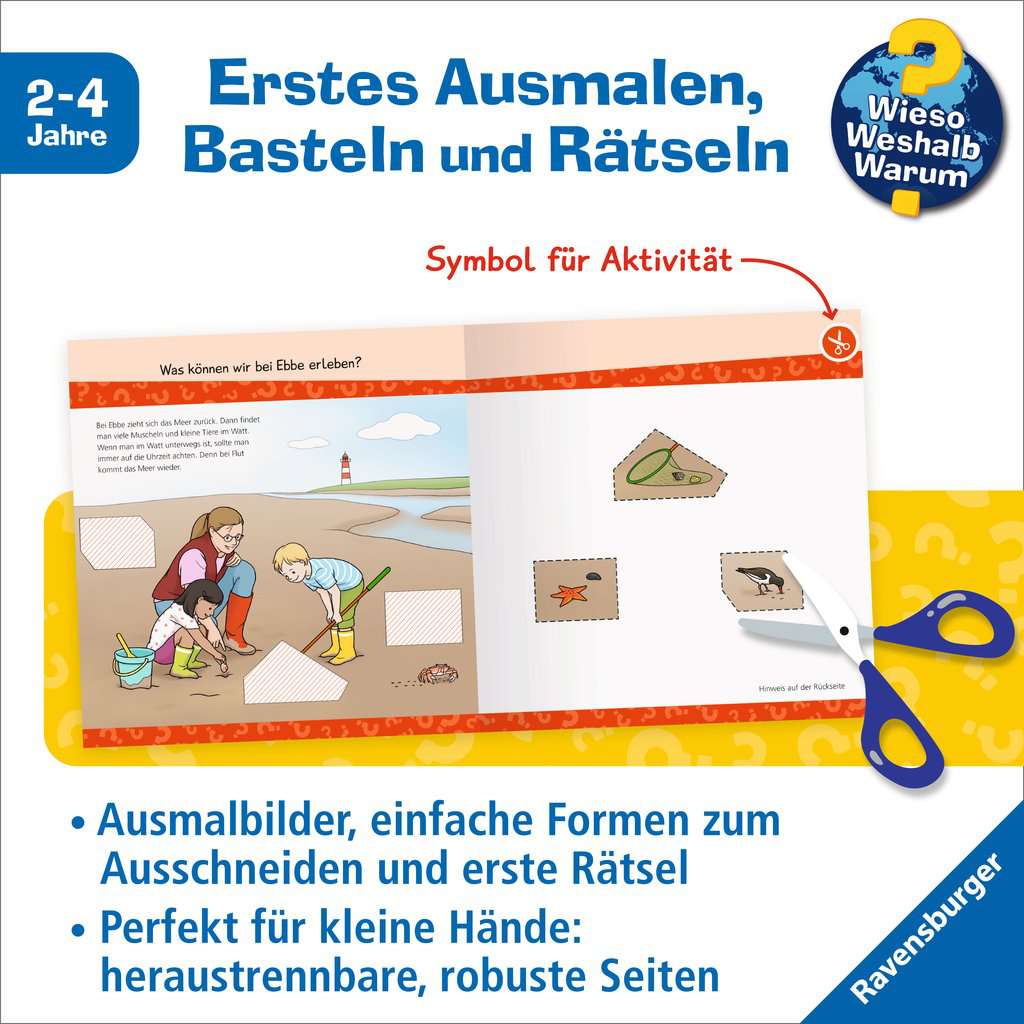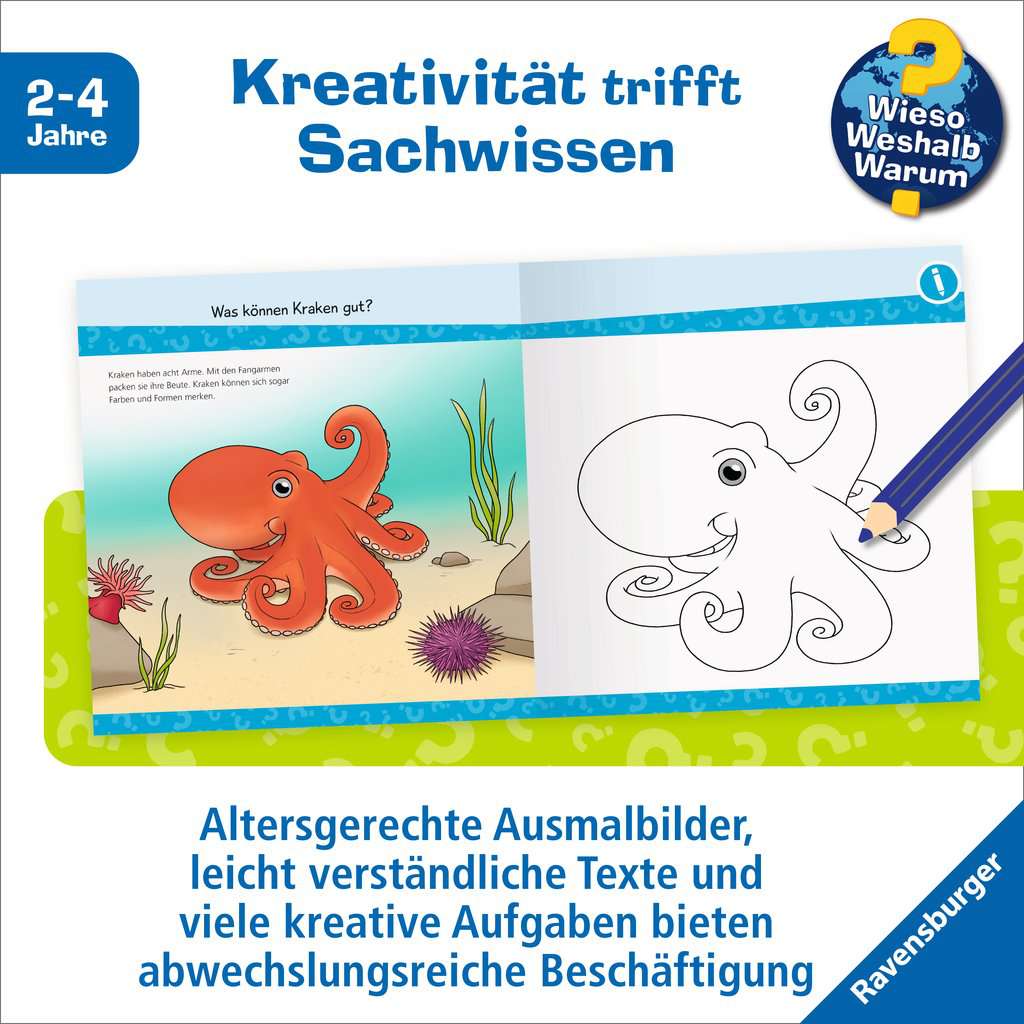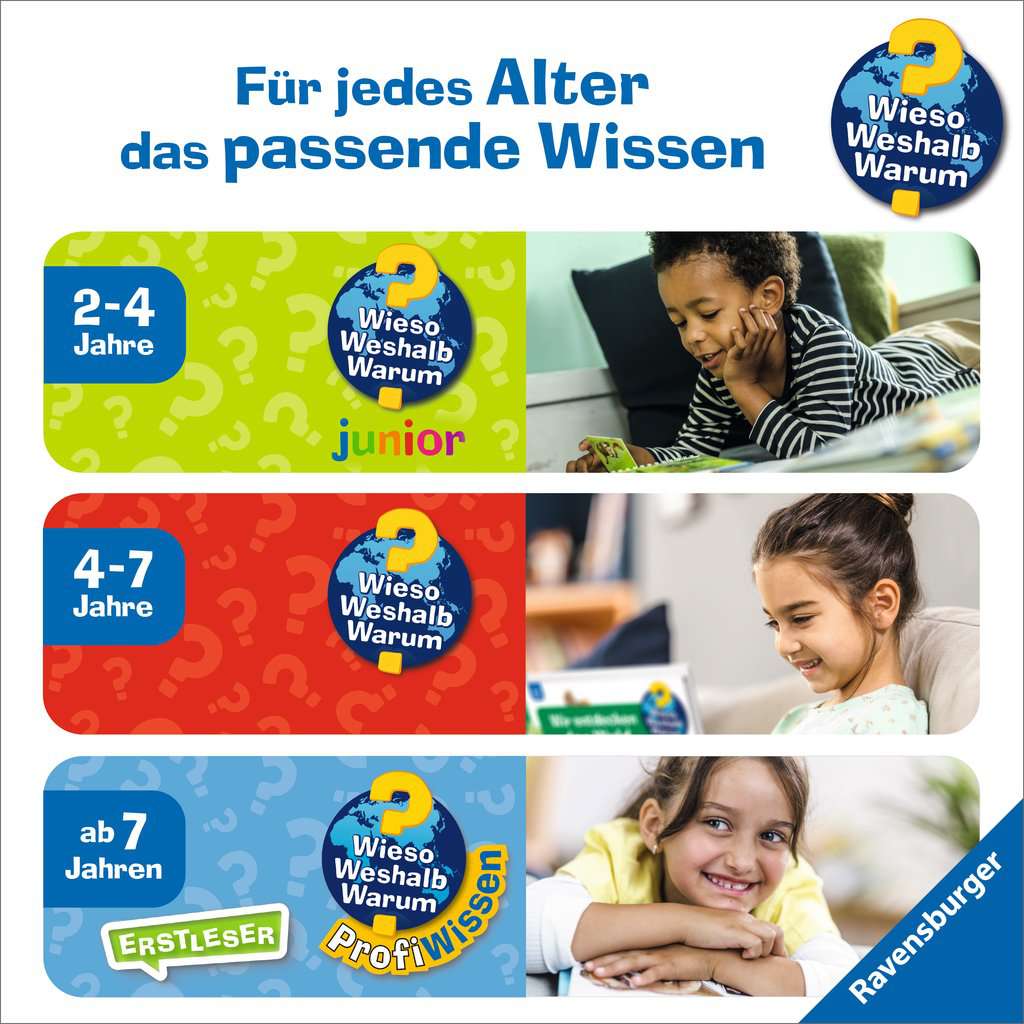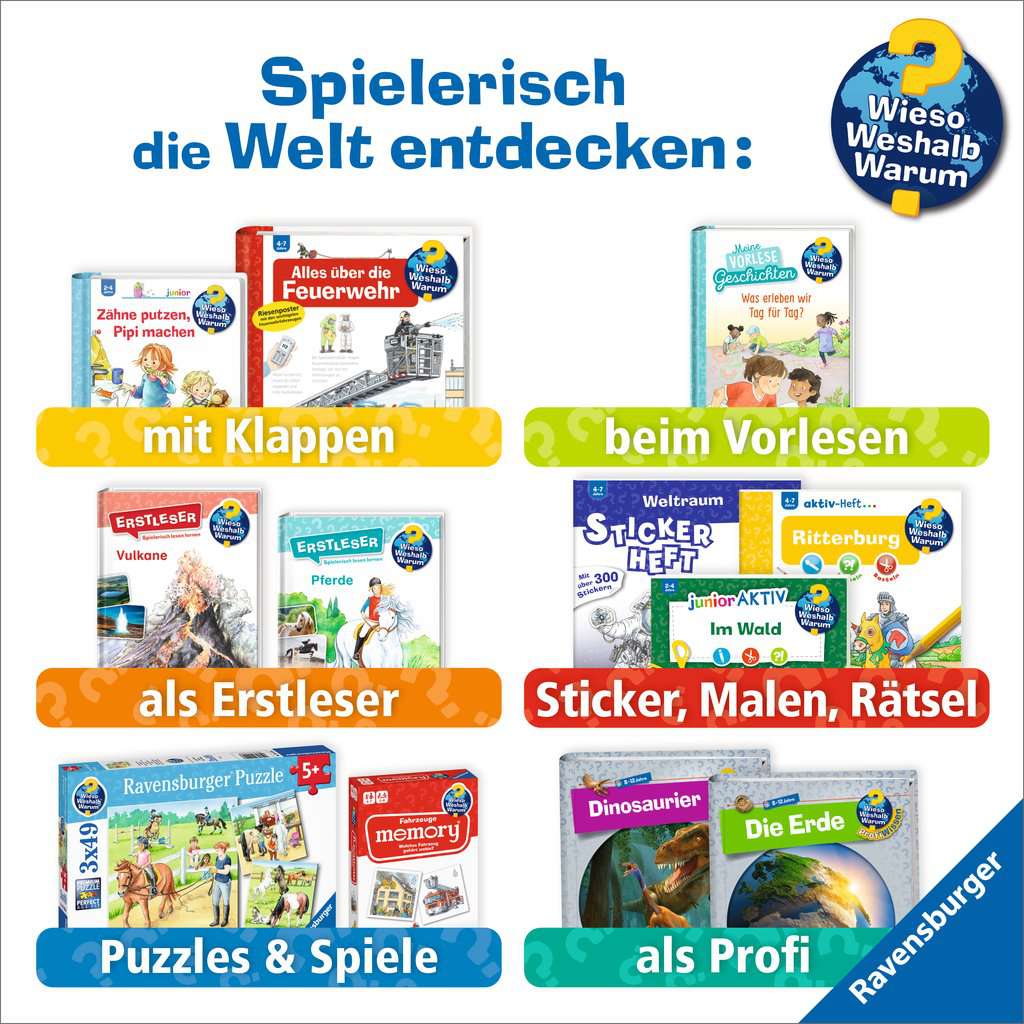 Why? Why? Why? junior ACTIVE: By the Sea
Wieso? Weshalb? Warum? junior AKTIV: Am Meer
View all books in the series
Coloring, crafts and puzzles revolving around the sea enable children to creatively discover first factual knowledge.


First factual knowledge combined with coloring, crafts and puzzles

Robust, detachable pages

Promotes creativity, fine motor skills and concentration

48 pp
2 years +
22 x 22 cm
EUR 6.99
December 2022
Block
978-3-473-60038-0
Content
What can you experience at low tide? How do seahorses swim? And what does a fishing boat do? With this pad, children can playfully discover first factual knowledge about the ocean and get creative: placing fish stickers into the underwater world, coloring in a dolphin or pondering which animal lives in the dunes.
About the Series
This series stands out through a combination of creative engagement and first factual knowledge: With the help of puzzles, craft pages and coloring motifs, children playfully and actively gain information about their favorite topics.