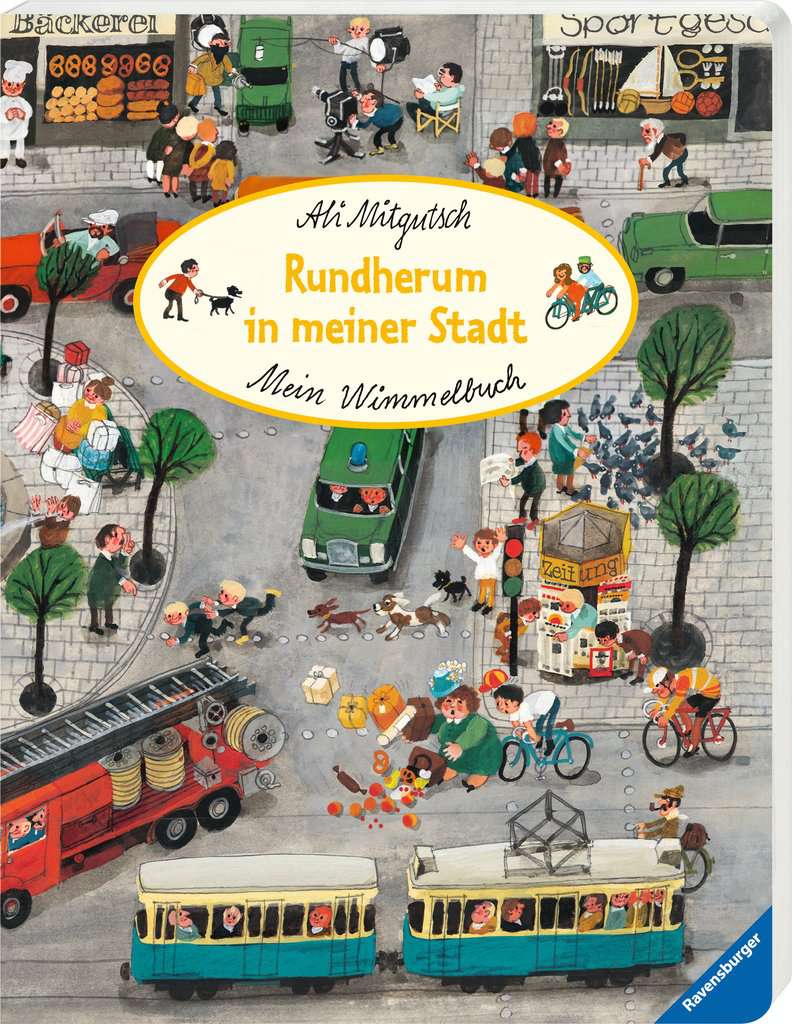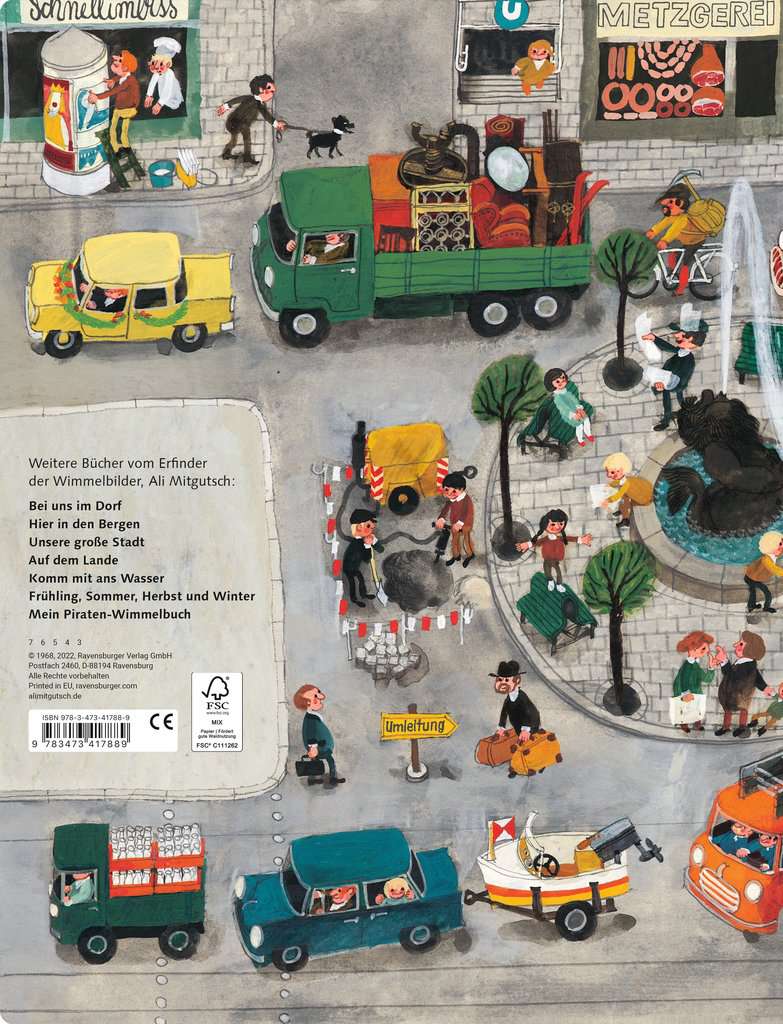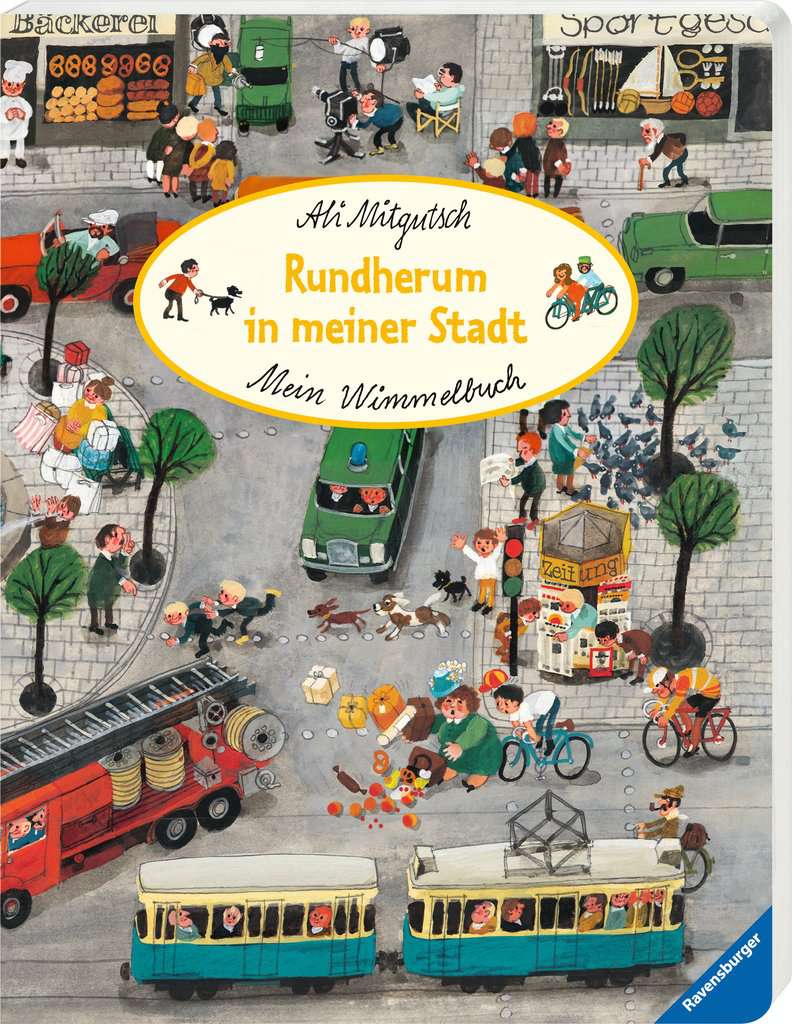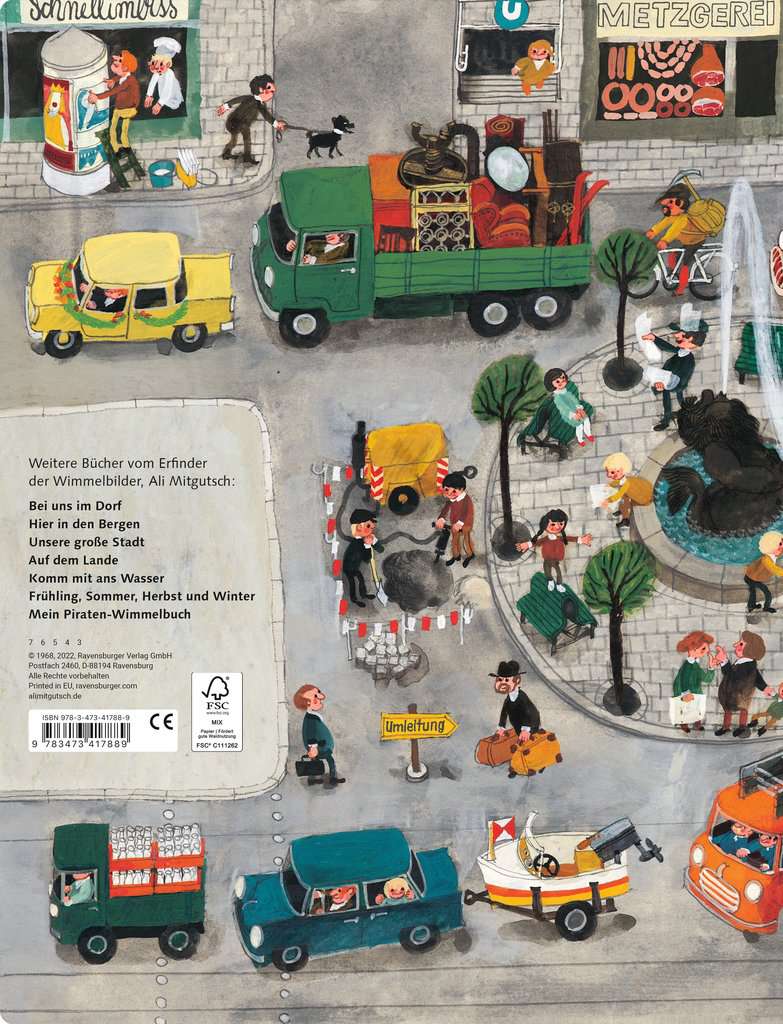 My Search-and-Find-Book: Our City
Mein Wimmelbuch: Rundherum in meiner Stadt
View all books in the series


The best images from the inventor of search-and-find books

Picture book fun across generations

Endless stories – completely without words

16 pp
2 years +
26 x 34 cm
EUR 12.99
November 2021
Board Book
978-3-473-41788-9
Content
Ali Mitgutsch is considered the inventor of search-and-find images and won the German Children's Literature Award for his book "Round and Round in My Town" in 1968, the year it was published. With his newly invented "search-and-find image" perspective, he revolutionised the picture book market and created a new, entirely unique visual language. His characters tell endless stories straight from real life, completely without words. In this book, he is out and about in the city, wherever there is something exciting to see: at an intersection in the middle of the city, at a large construction site, in the city park, at the pool, at a colourful funfair and, in winter, tobogganing in the municipal park. Detailed and with his customary humour, Ali Mitgutsch shows children of all ages everything there is to discover in a city.
About the Series
Search-and-find images tell countless stories for any generation, entirely without words.
The Illustrator
Ali Mitgutsch was born in 1935 in Munich. During the course of a very tedious lithography internship he decided to become a freelance graphic artist. He did then, in fact, study graphic arts and make his dream reality. Mitgutsch is married and has three children, and divides his time between the town of Schwabing and an old farmhouse in Bavaria. He draws inspiration for his illustrations from his extensive international travels. In 2003 he was awarded the prestigious Schwabinger Kunstpreis (Swabian Art Prize).
Rights Sold
Chinese, Italian, Polish