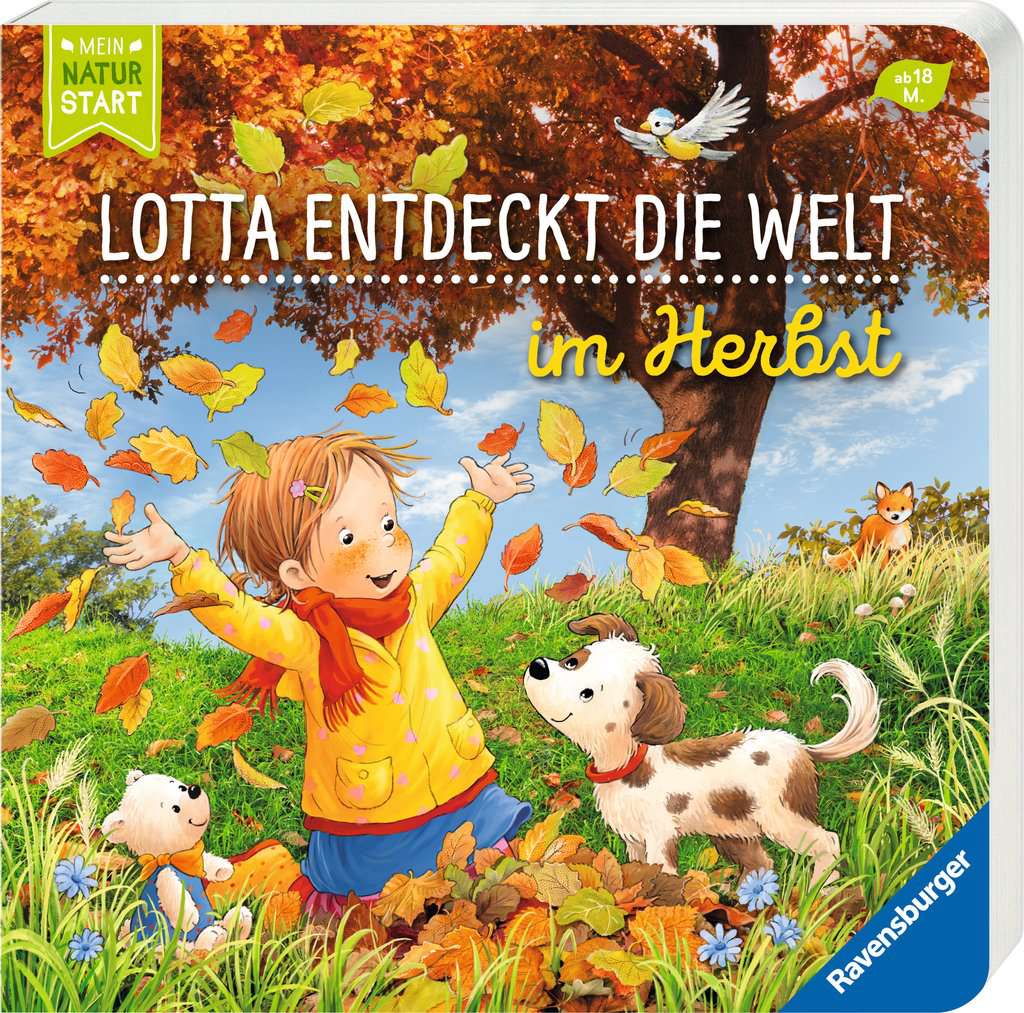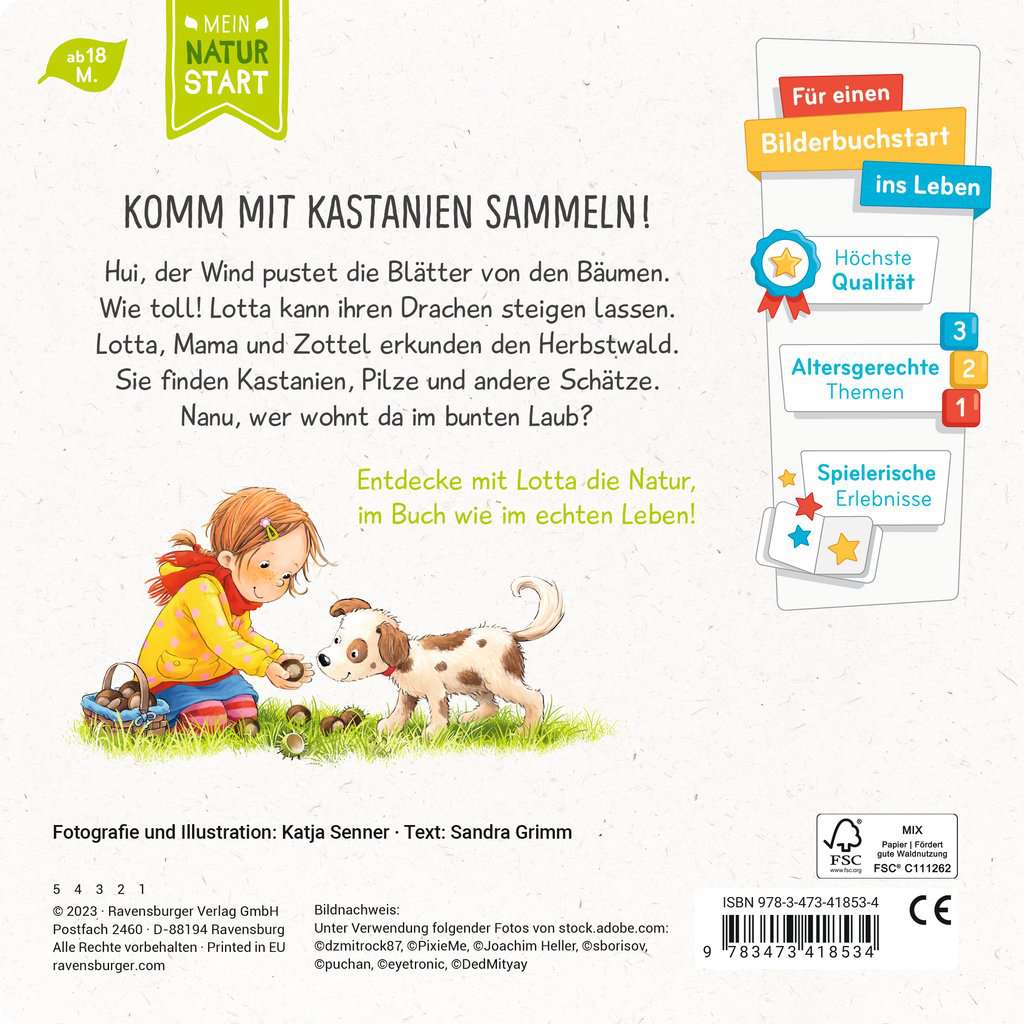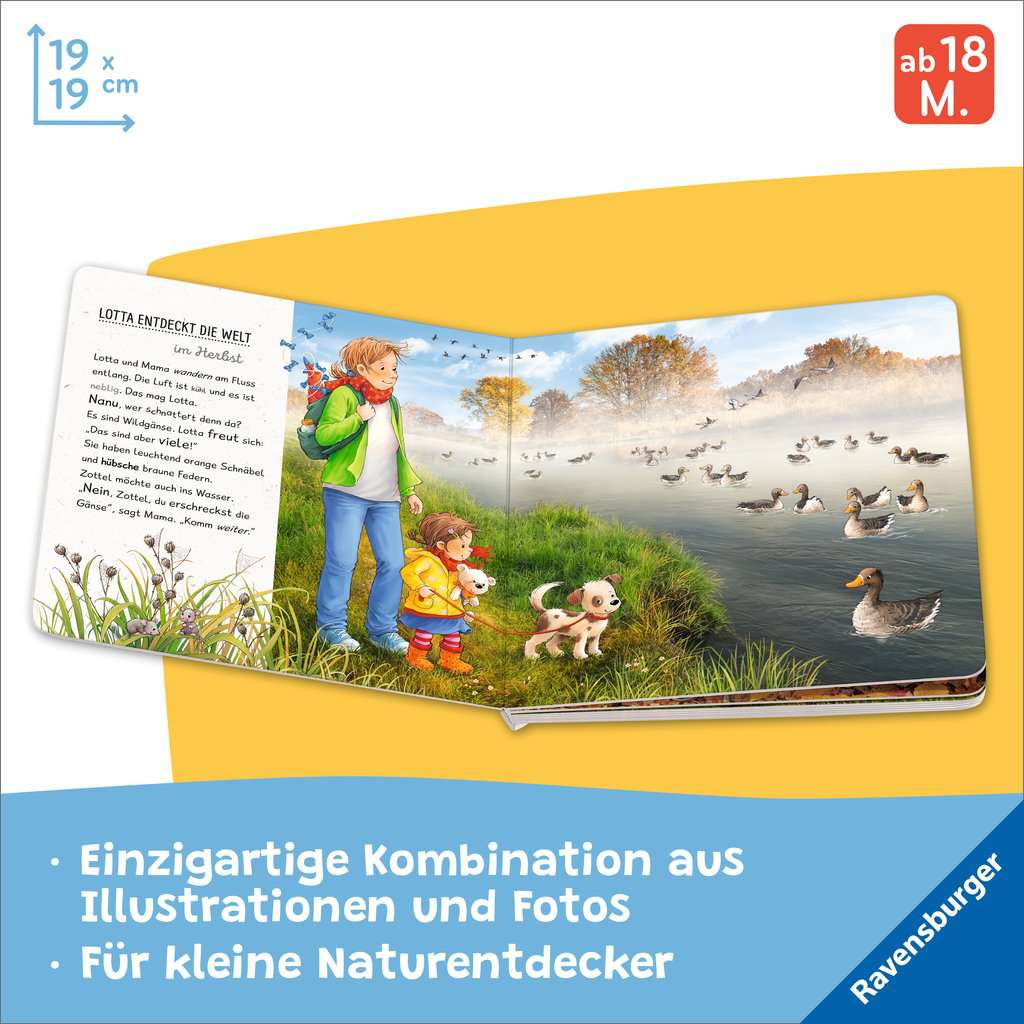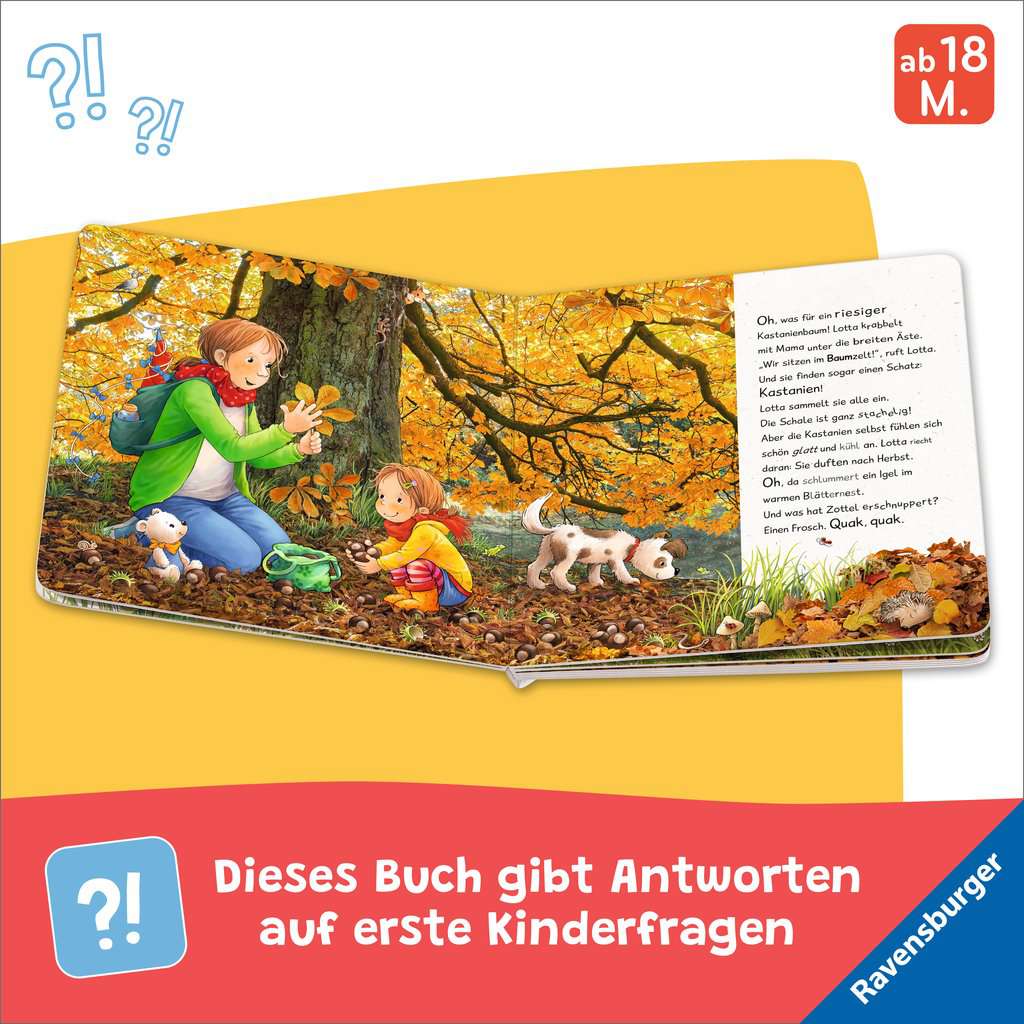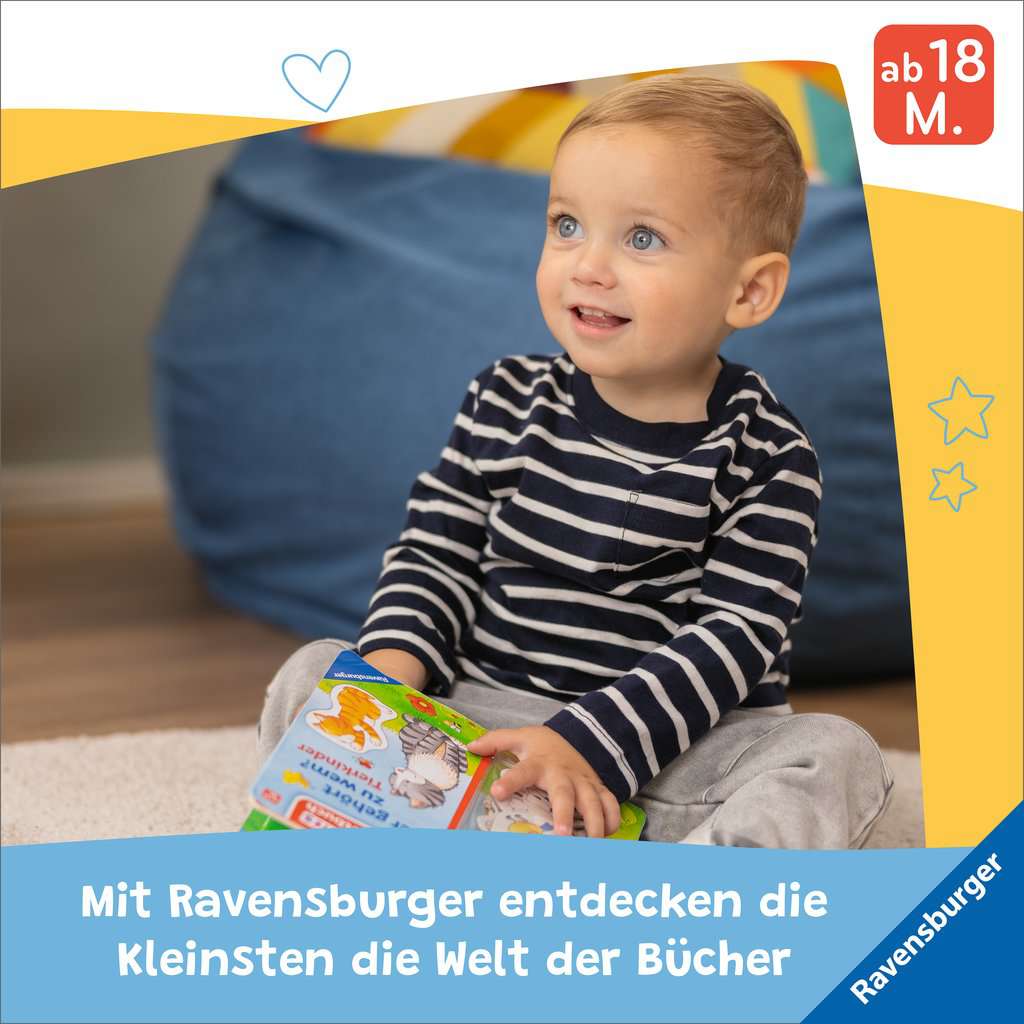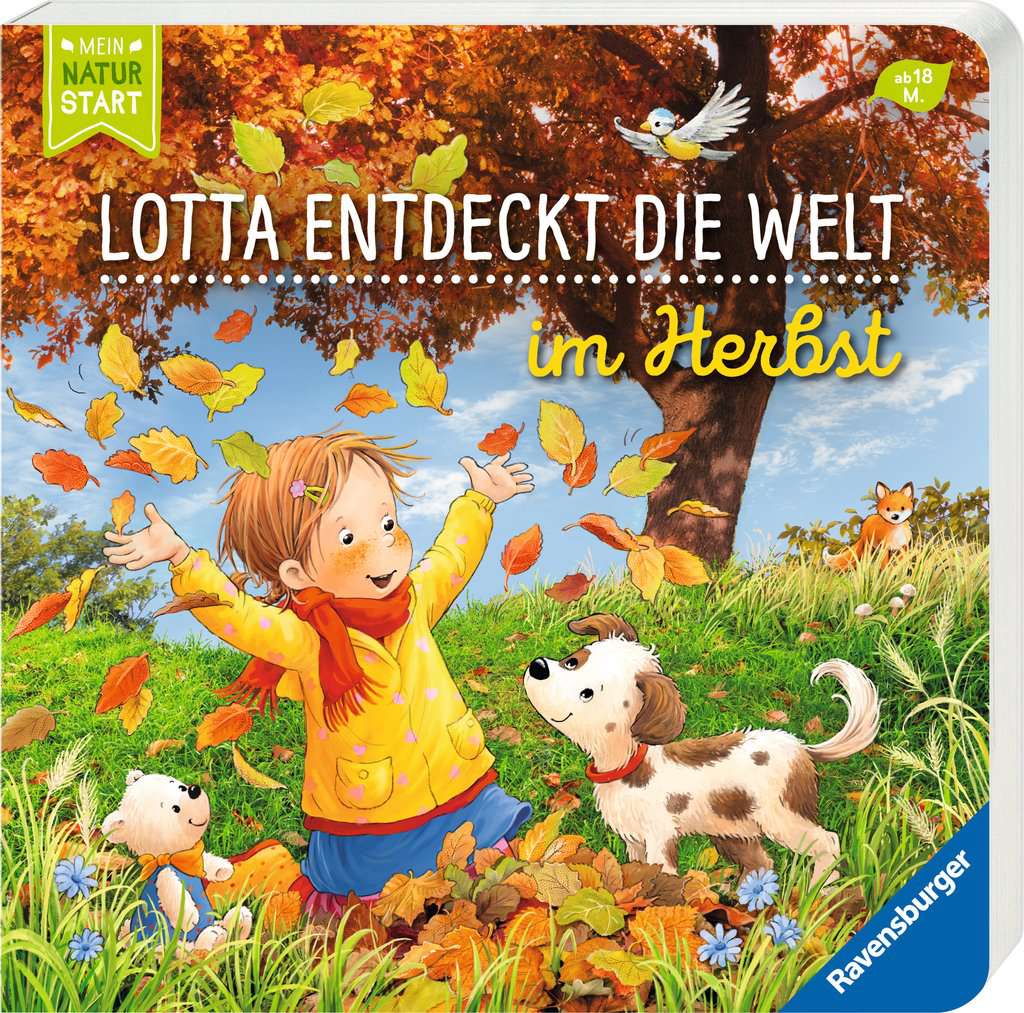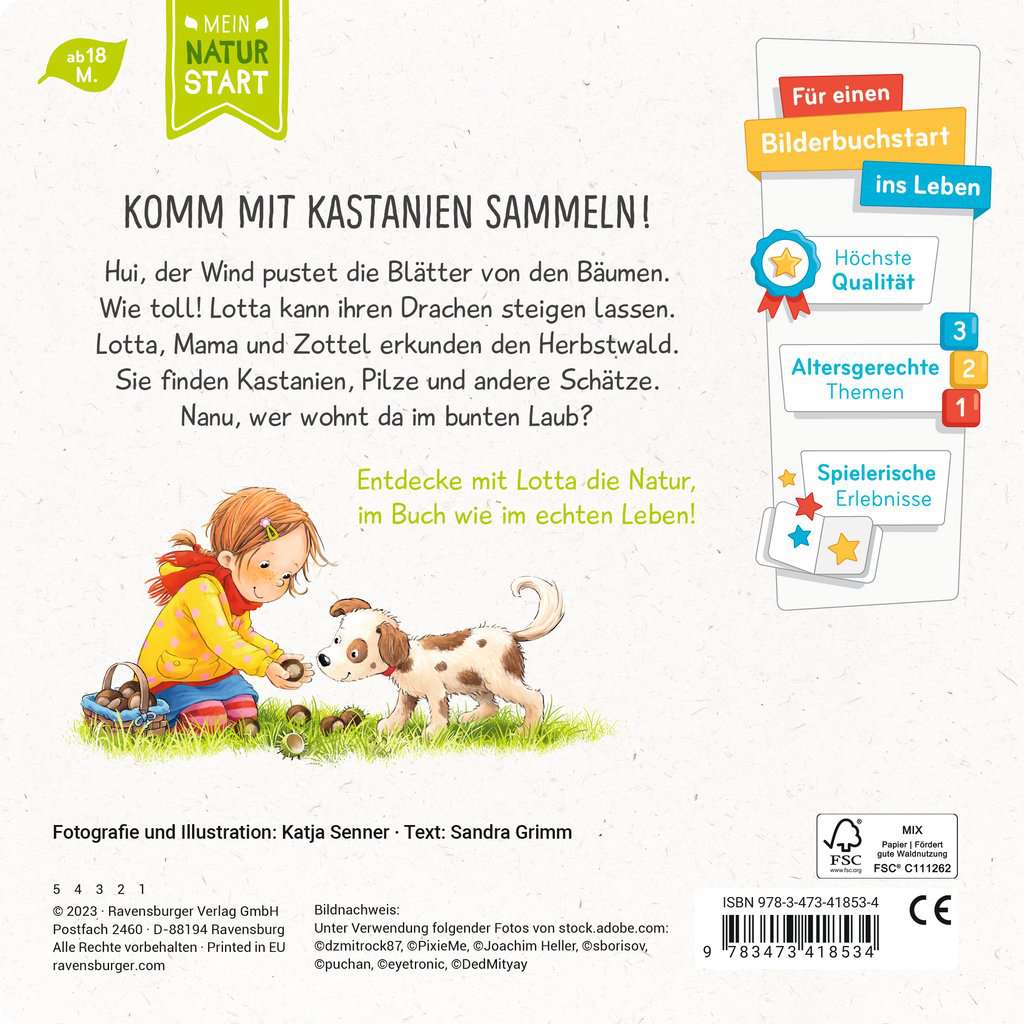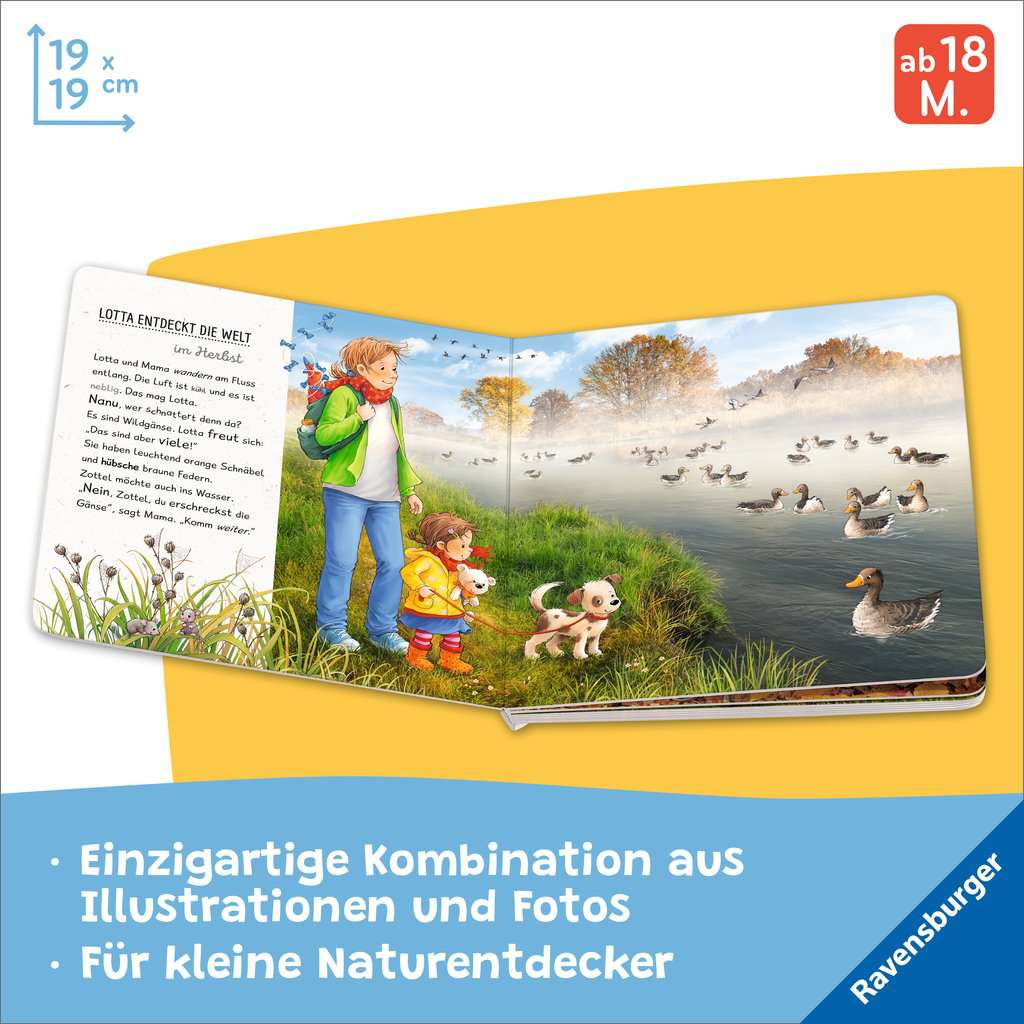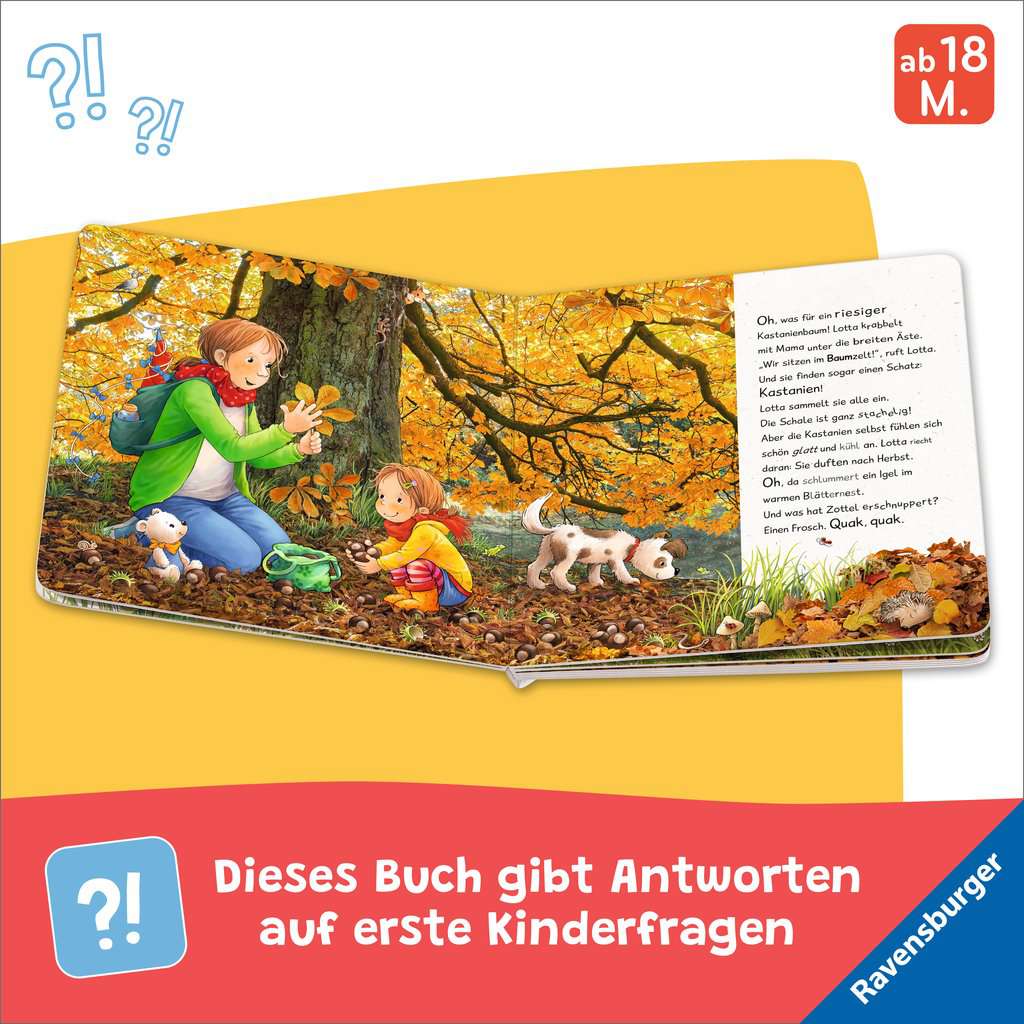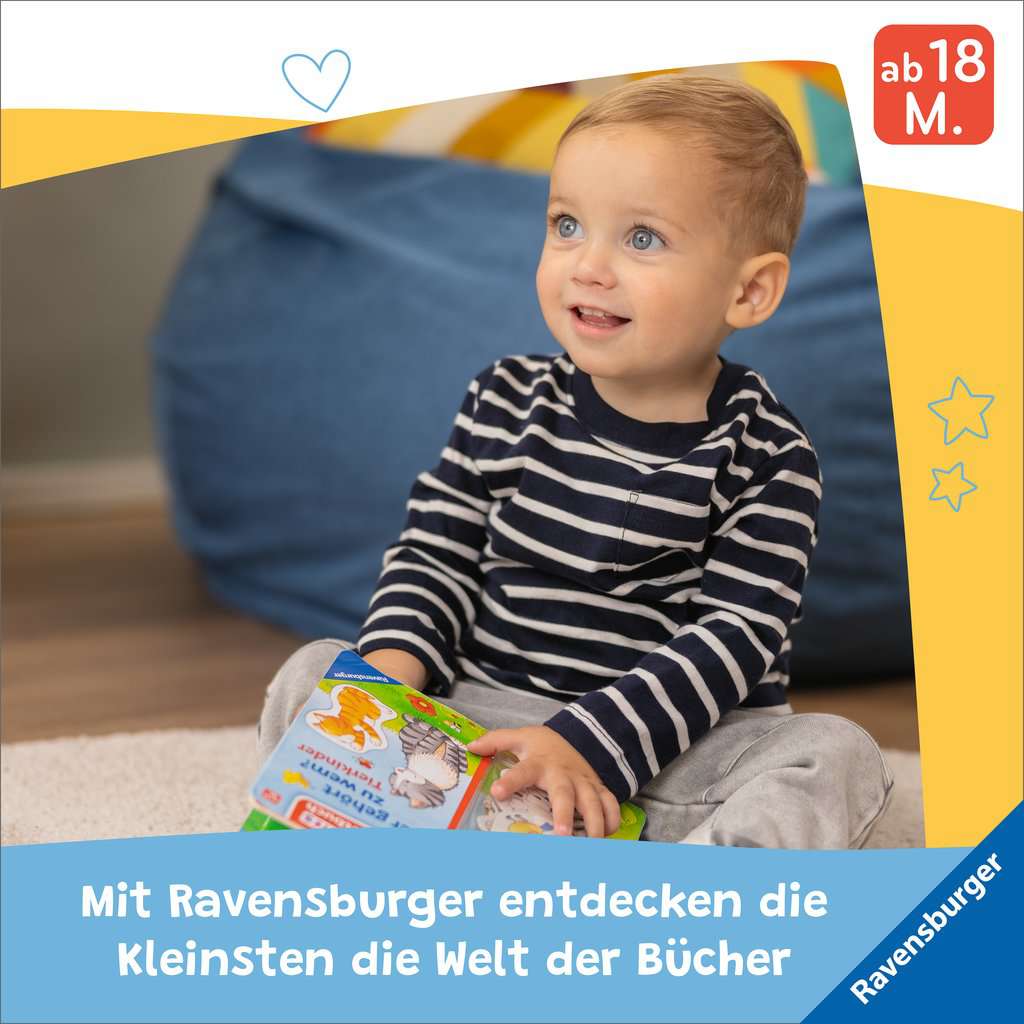 Lotta Discovers the World: In the Fall
Lotta entdeckt die Welt: Im Herbst
View all books in the series
A book about autumn, for nature lovers 18 months and over


A first favourite story to read aloud

Fantastic combination of photographs and illustrations

Great inspiration for exploring nature!

16 pp
18 months +
19 x 19 cm
EUR 8.99
April 2023
Board Book
978-3-473-41853-4
Content
Lotta flies her kite, collects mushrooms with Mum and discovers a beautiful chestnut tree. This first read-aloud story invites children 18 months and over to accompany Lotta on an autumn walk. The combination of photographs and illustrations brings this fascinating world into children's rooms.
About the Series
The combination of photos and cheerful color illustrations makes for a very special picture book experience. Numerous small images are hidden in the photos, kindling a spirit of exploration and offering many impulses for conversations. Children will be inspired to explore the setting – in the book as well as in real life.
The Author
Sandra Grimm began her career as an editor and is now a freelance author. Her background as a certified teacher offers a sound basis for her books for children and teenagers. She has three young children with whom she can test all her fun ideas.
The Illustrator
Katja Senner studied communcations and has worked as an independent illustrator since her graduation. Her illustrations have been published in numerous books by a number of publishers. She loves painting and extensive walks through the woods.