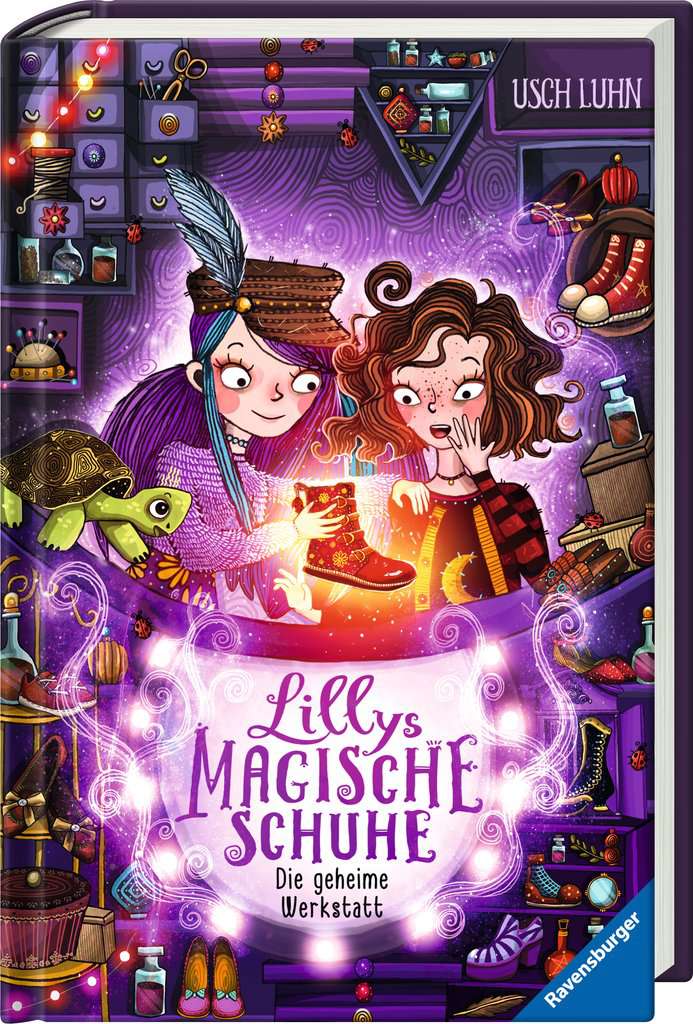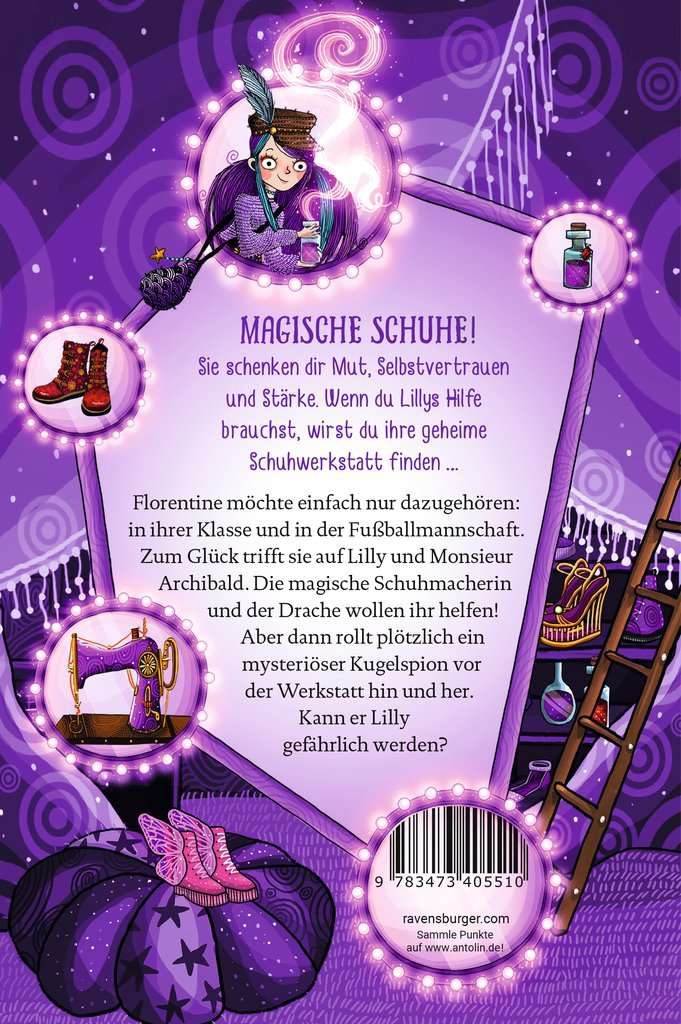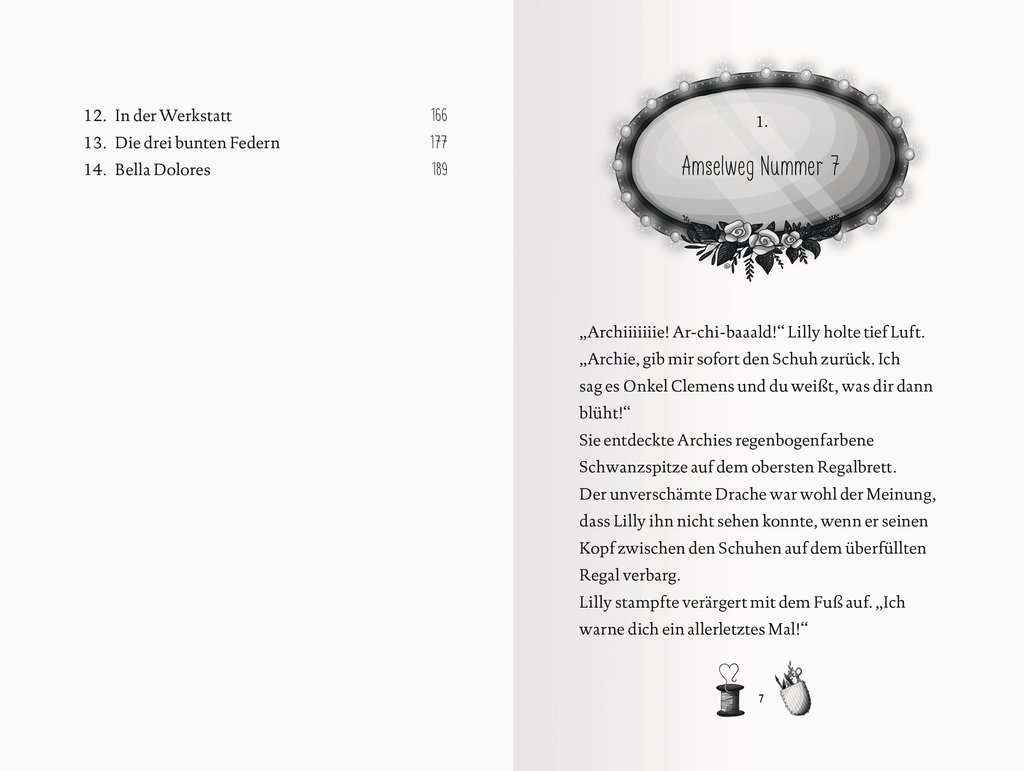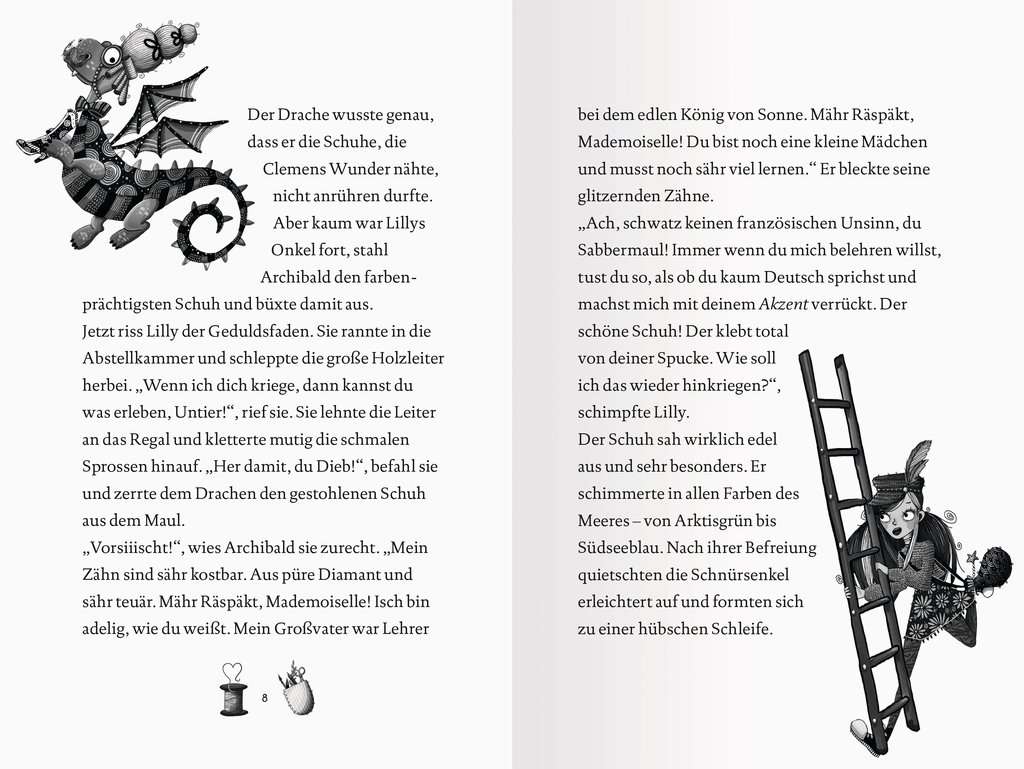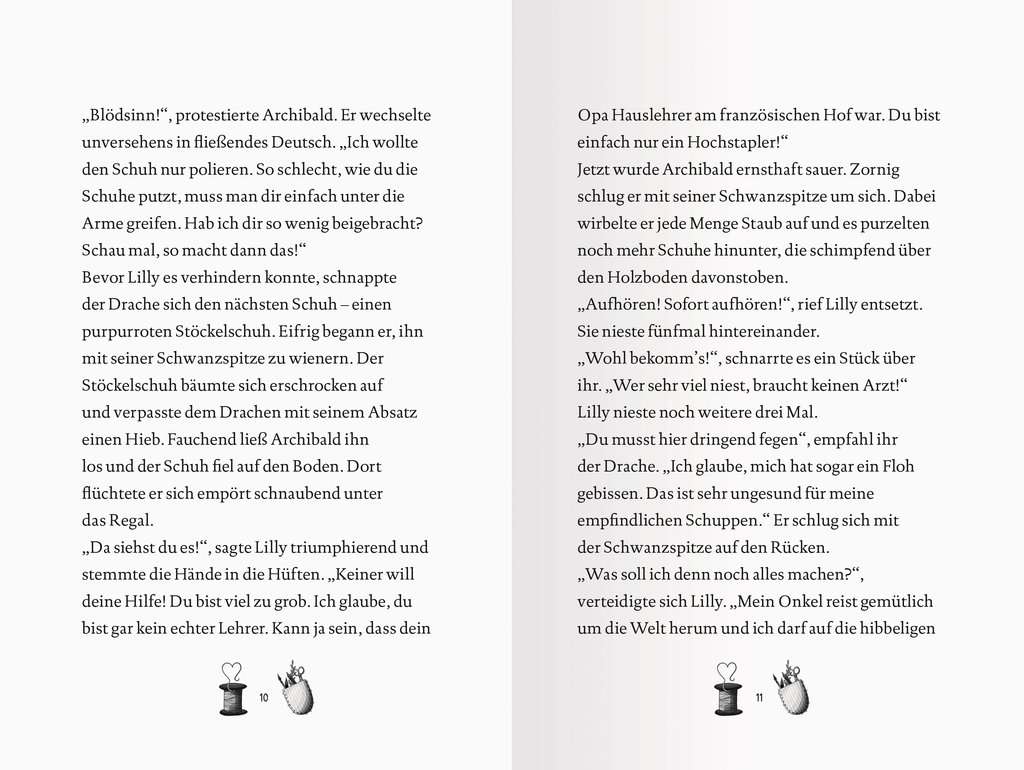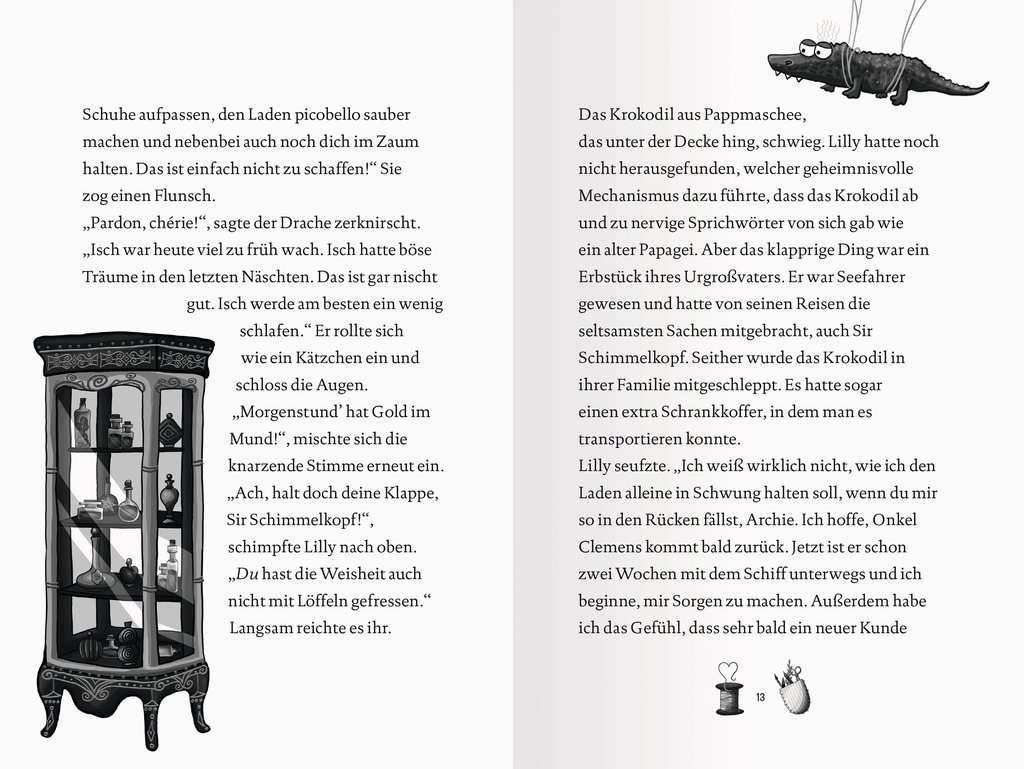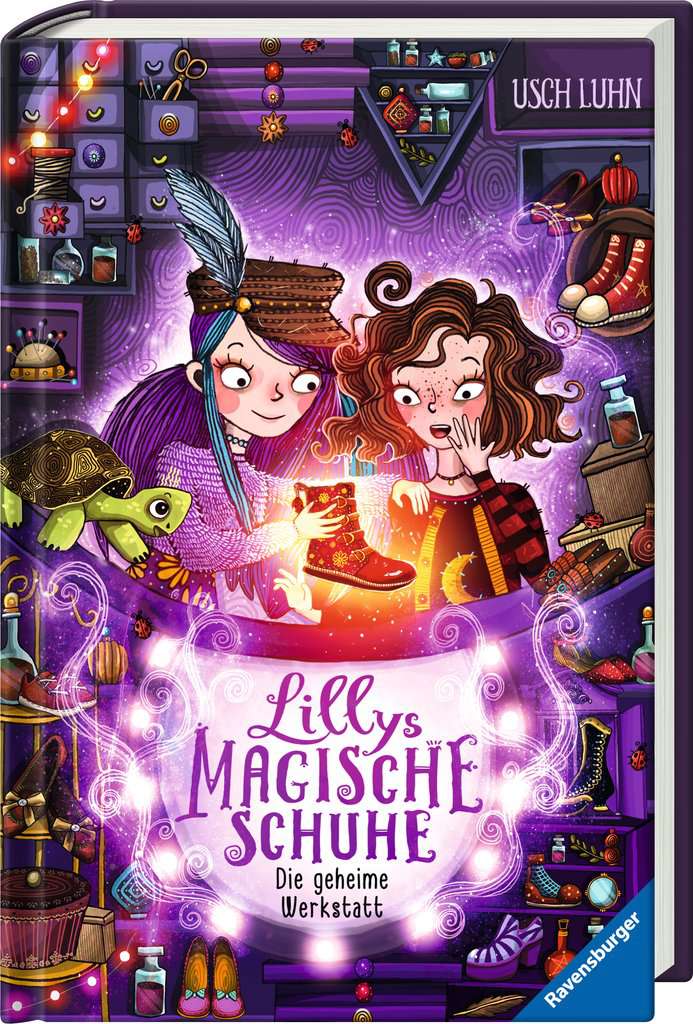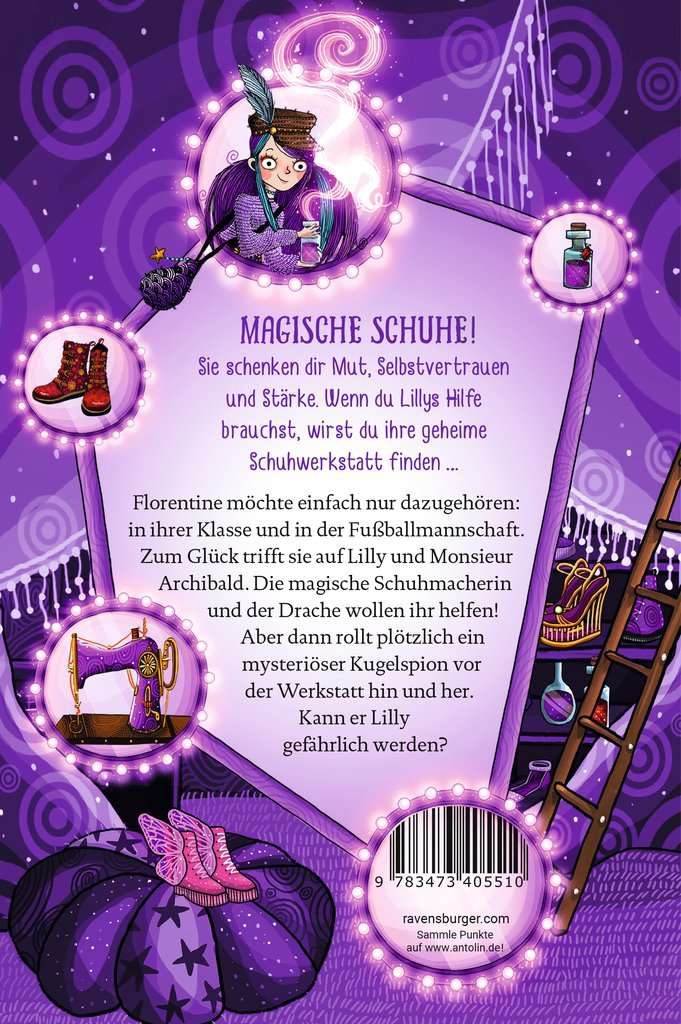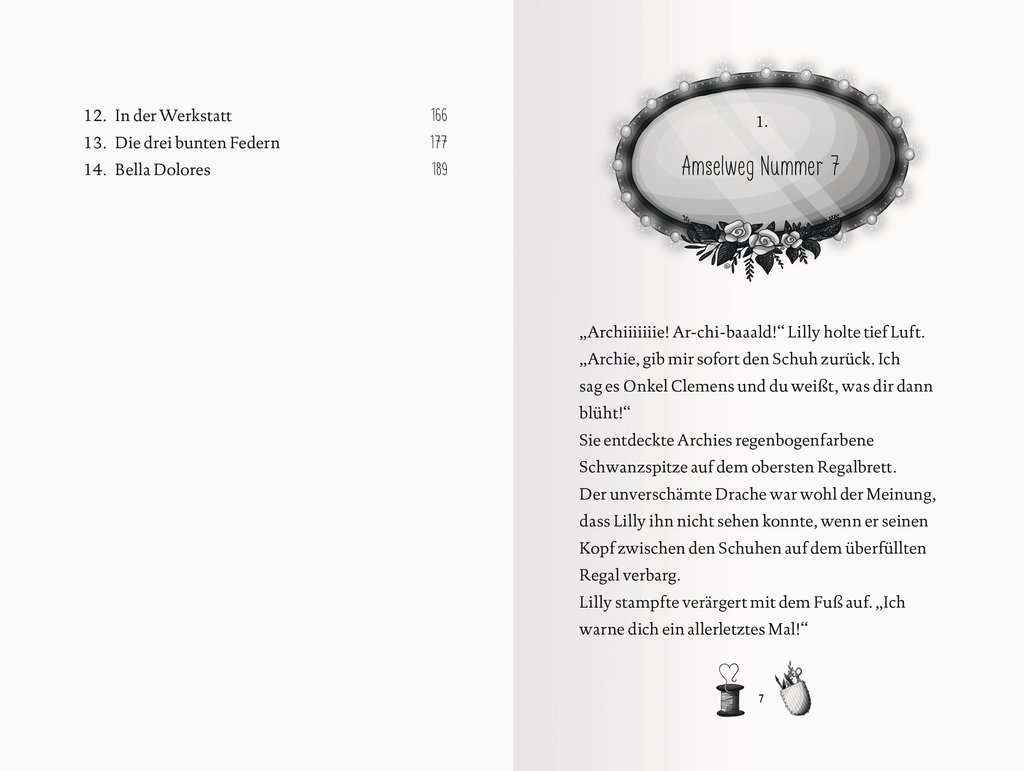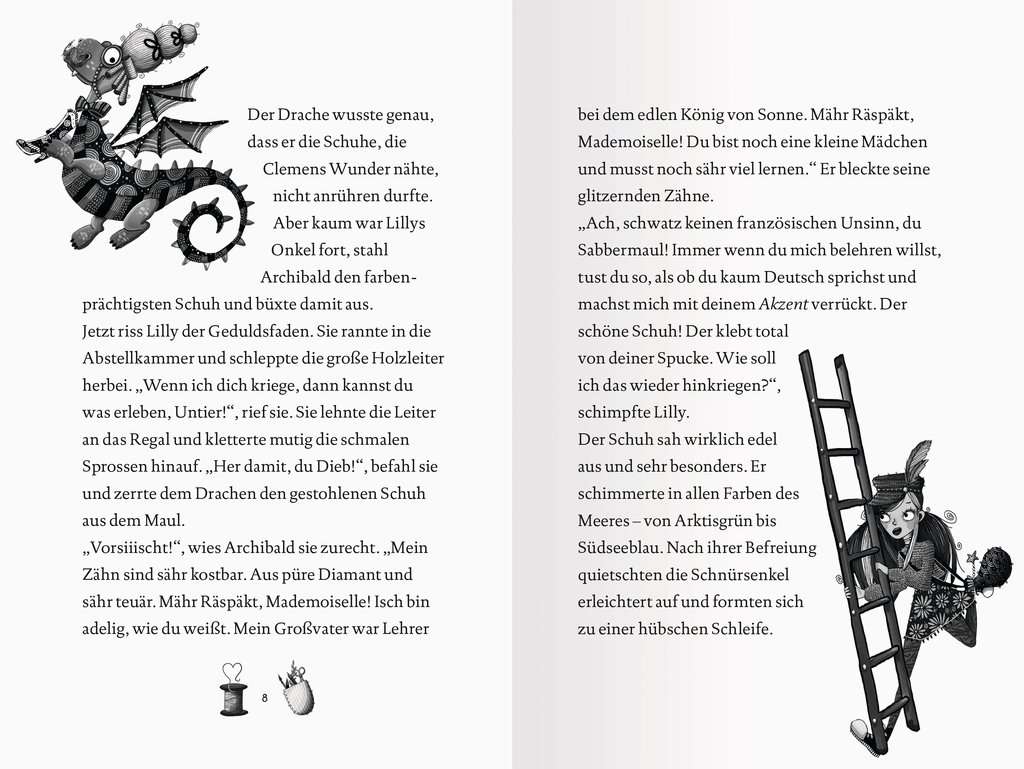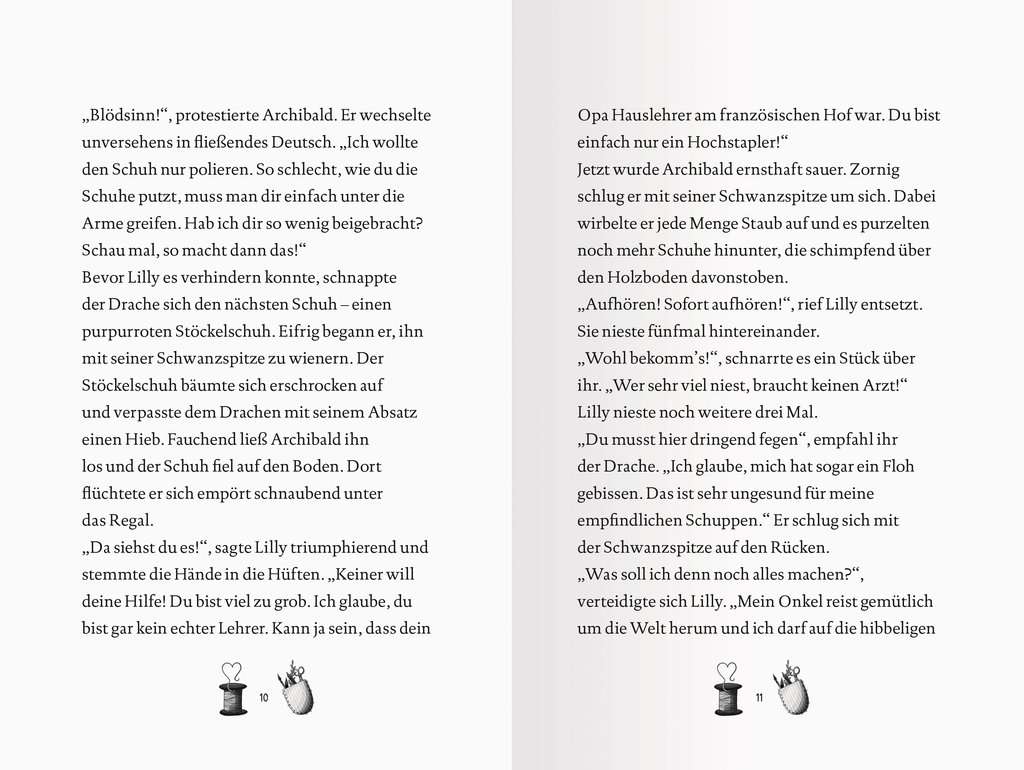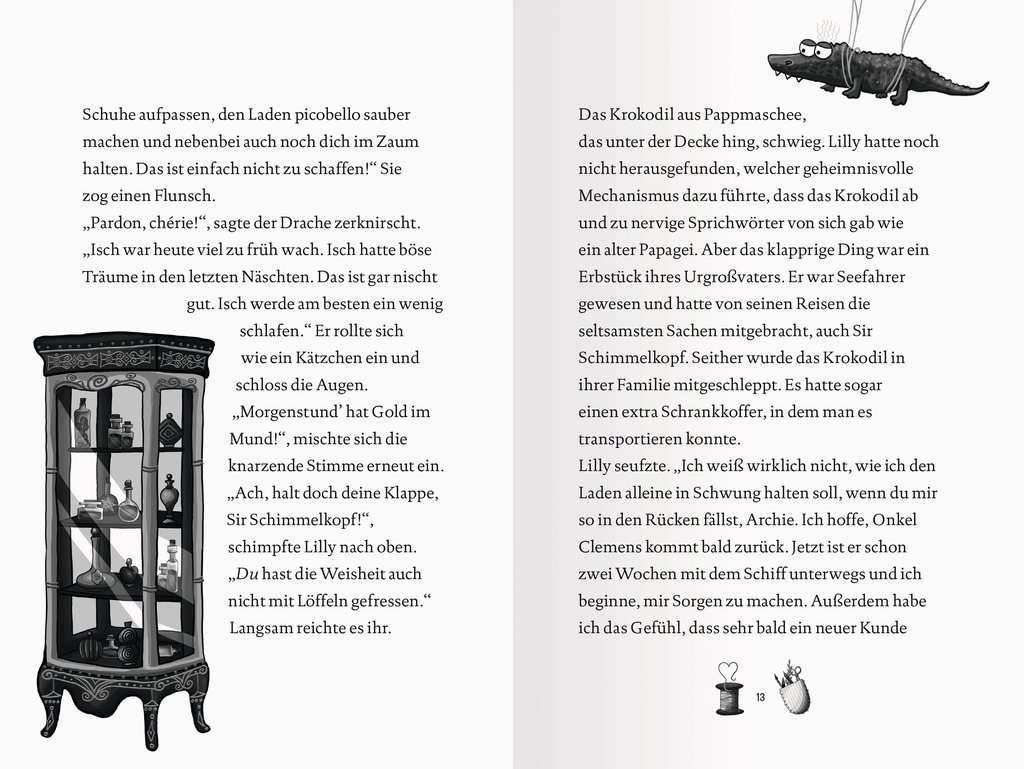 Lilly's Magical Shoes (Vol. 1): The Secret Workshop
Lillys magische Schuhe, Band 1: Die geheime Werkstatt
View all books in the series


A modern Pippi Longstocking with magical elements

224 pp
8 years +
14,3 x 21,5 cm
EUR 11.99
September 2020
Hardcover
978-3-473-40551-0
Content
Florentine just wants to fit in, at school and in her football team. Luckily, new neighbours Lilly and her uncle Clemens with their very special workshop for making magical shoes just arrived! And Lilly the magical shoemaker's apprentice knows which shoes would be exactly right for Florentine - the Bella Dolores.
But uncle Clemens has to hurry up with his sewing because he just received bad news. Lilly's parents have been abducted and his workshop is the ransom their kidnappers, the GREEDY ONES, are asking for in exchange for their safe return. They want the workshop in order to create shoes that entice people to commit evil acts. On her way back from school, Florentine runs into a few suspicious characters trying to ask questions about the people in number 7. Florentine's suspicion that these characters belong to the GREEDY ONES is confirmed when she wakes up in the middle of the night and sees them trying to break into the house. But uncle Clemens' protective spells hold firm. Florentine sends Lilly a message of warning. In her break at school she gets a visit from Mrs Wu the turtle, inviting her to try on her new shoes. The shoes are almost ready. The only thing still missing is a Wishing Potion made from tears of laughter shed by those who don't like Florentine. After Florentine provides these tears, she receives a present from Lilly the very next day. The Bella Dolores, ready to put on! Florentine is happy and everyone is very impressed with her new shoes, at school and in her football team. Meanwhile, Lilly has been forced to escape from the GREEDY ONES, together with her uncle, Mrs Wu, Monsieur Archibald and the entire magical workshop.
About the Series
This shoemaker's workshop is full of magic! Here, you can buy shoes that make you faster, more courageous or more popular. But only children who are in real need of magical shoes can find Lilly Wonder's workshop, the dragon Archibald and Mrs Wu, the wise turtle.
The Author
Usch Luhn grew up in Austria. She studied communication studies in Berlin, trained as a screenwriter and film dramaturge, and has many years experience working in radio and children's television. The author has written more than 30 books, many of which have been translated into other languages.
The Illustrator
Alica Räth is always very excited when Monsieur Archibald knocks on the small window of her loft in Abensberg. He brings her sketches by Lilly's uncle Clemens and of course all the news from the magical shoemaker's workshop. Alica has been drawing these magical shoes since she started studying at the Academy for Design in Rostock, often deep into the night, while the dragon sleeps next to her, tucked into the bookshelf.
Rights Sold
Hungarian, Russian, Ukrainian