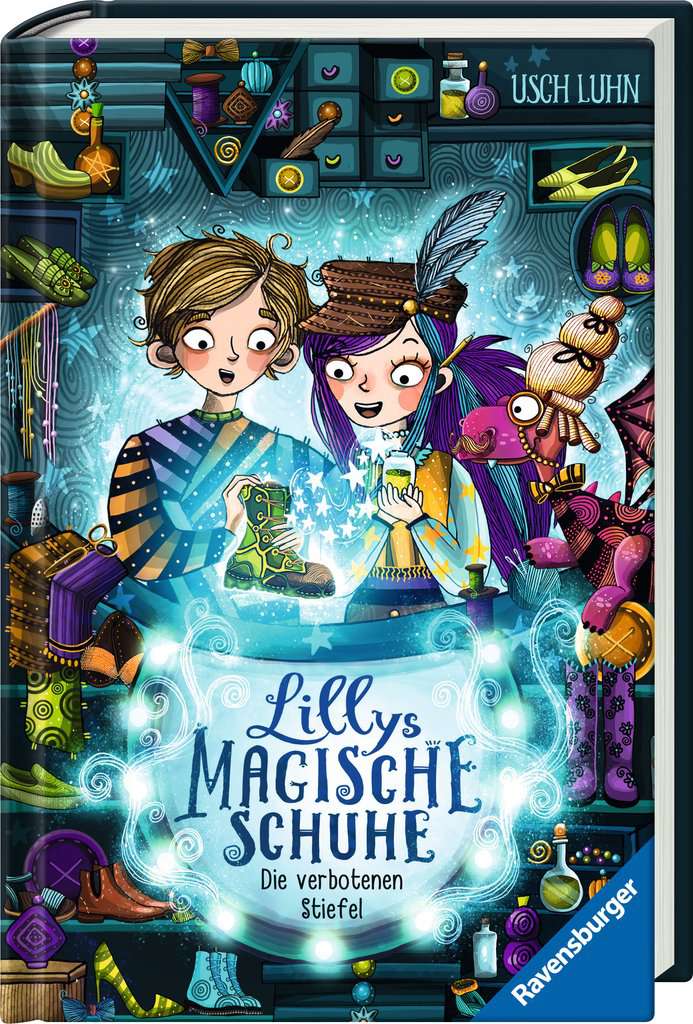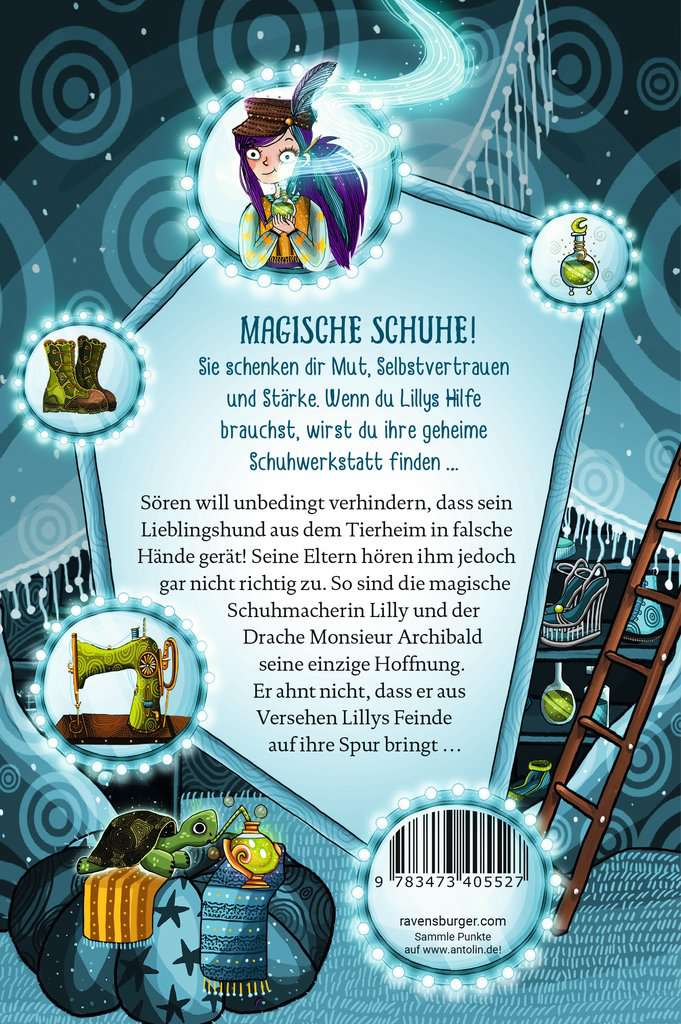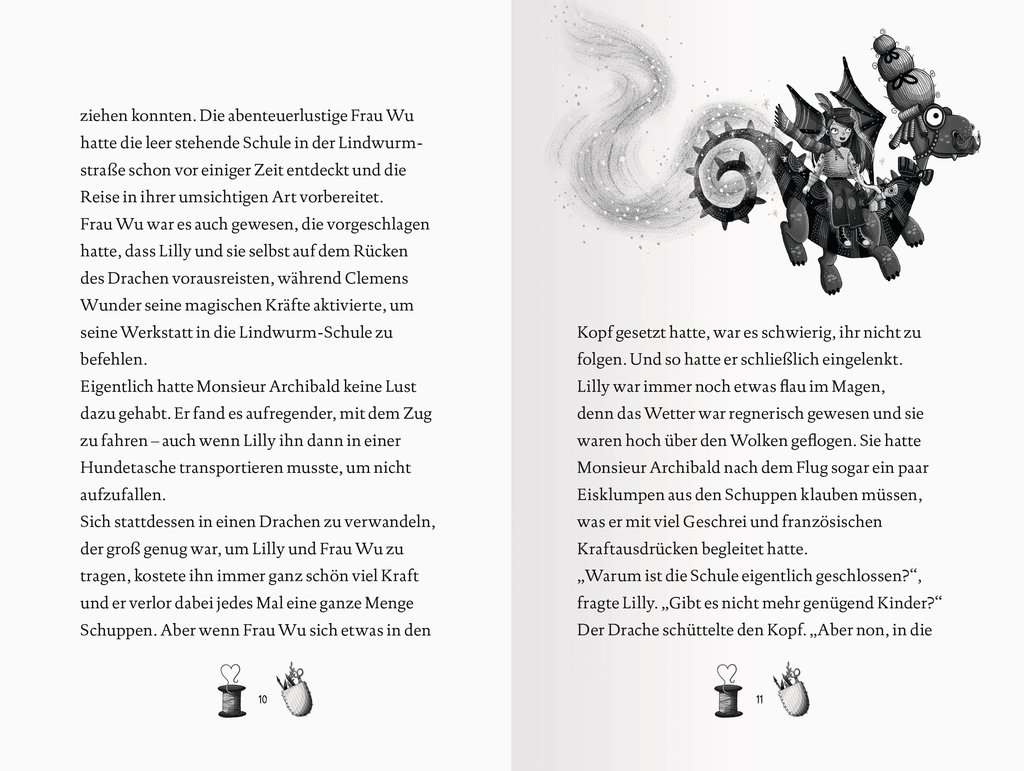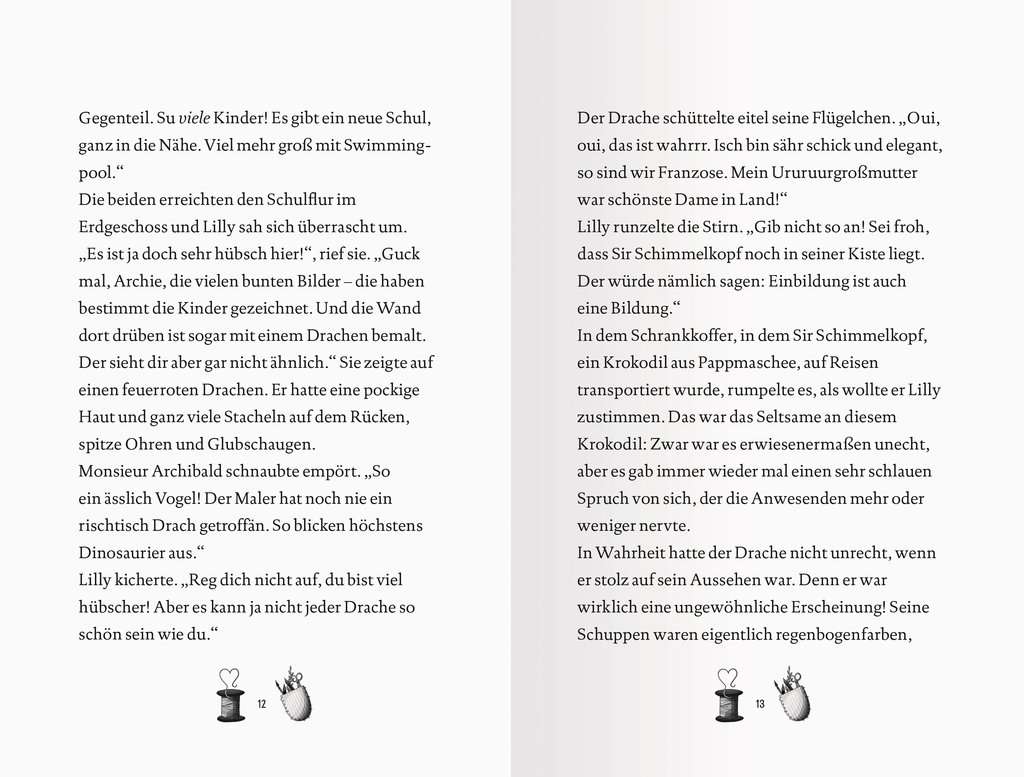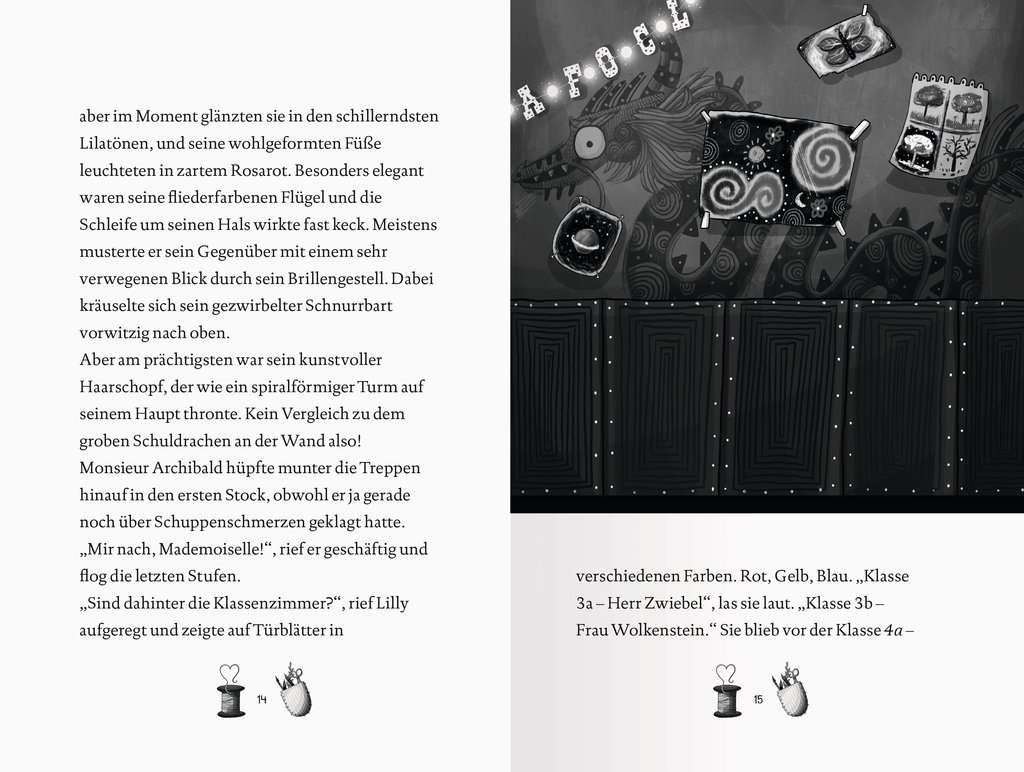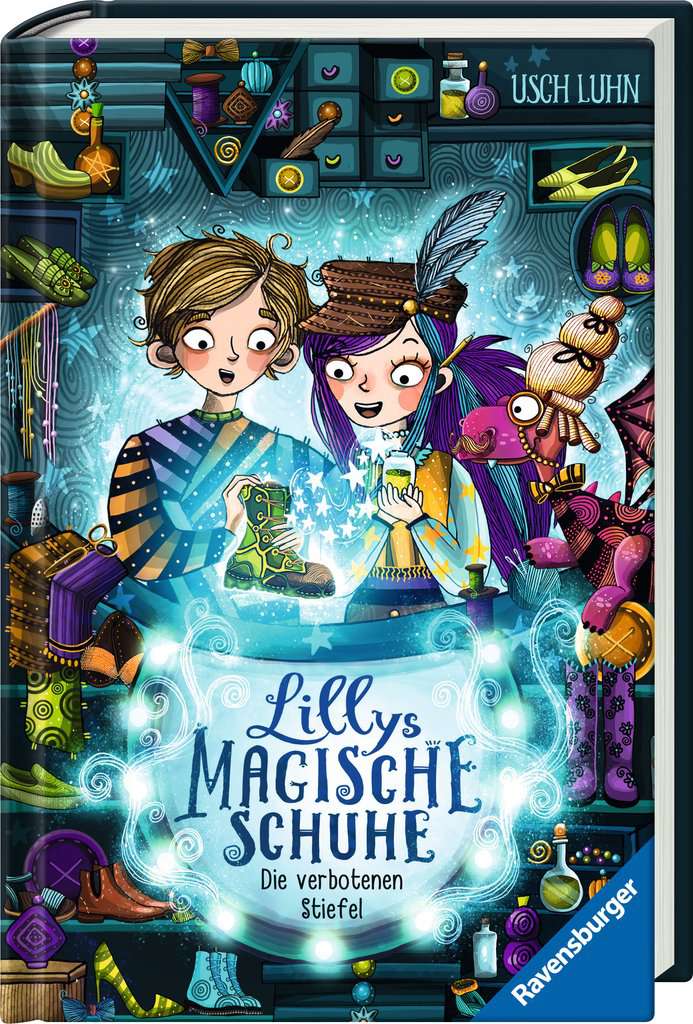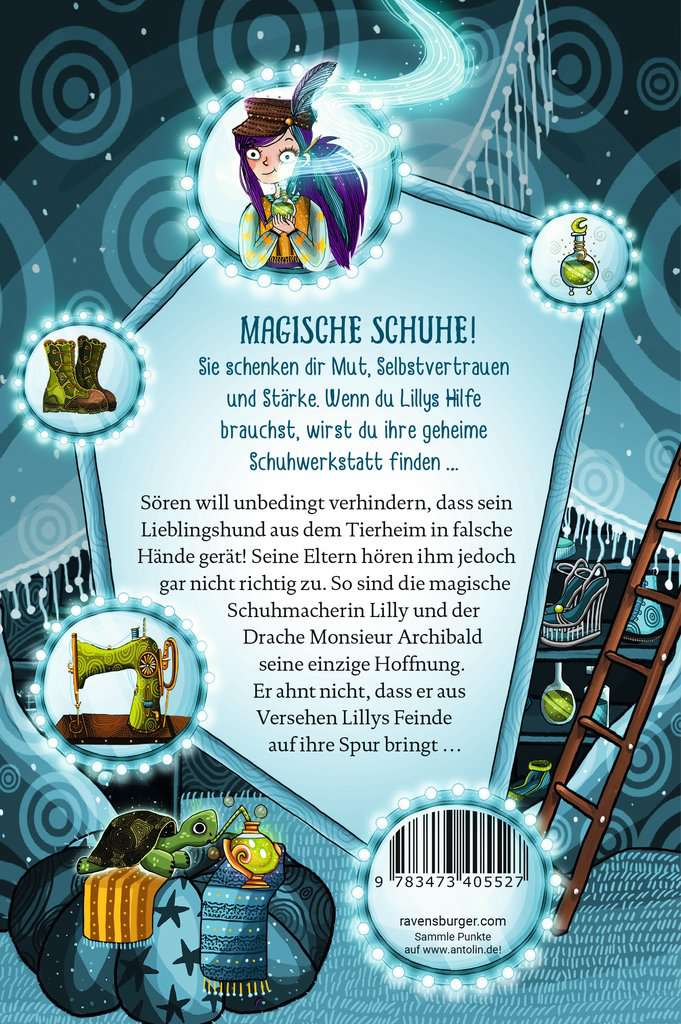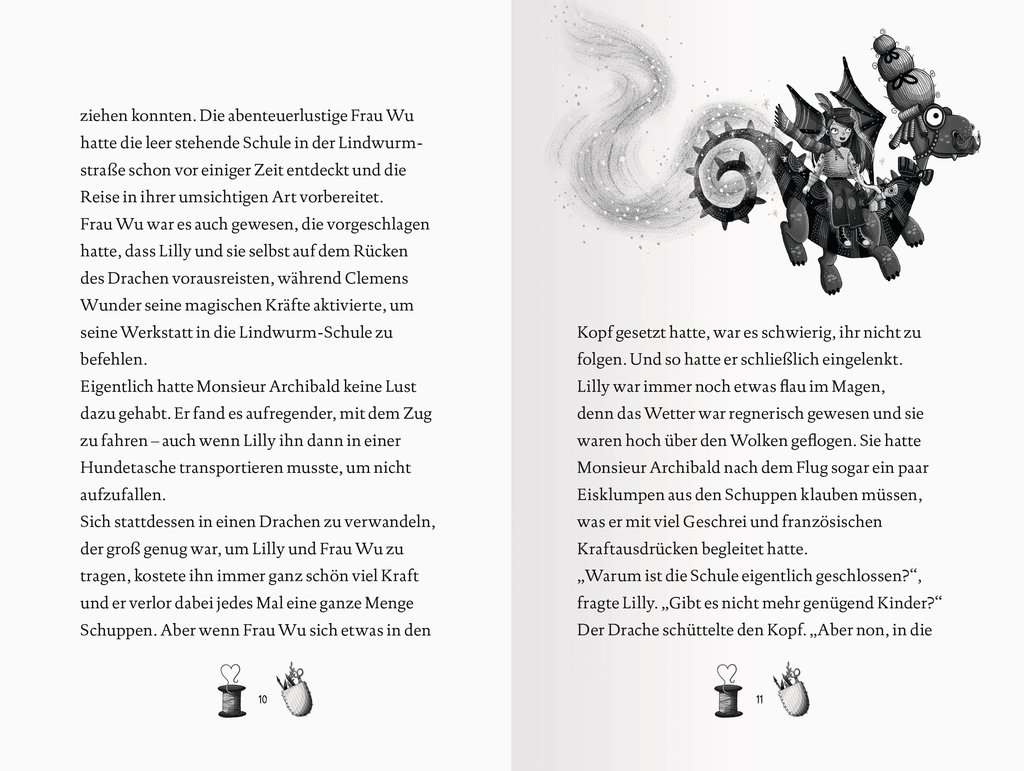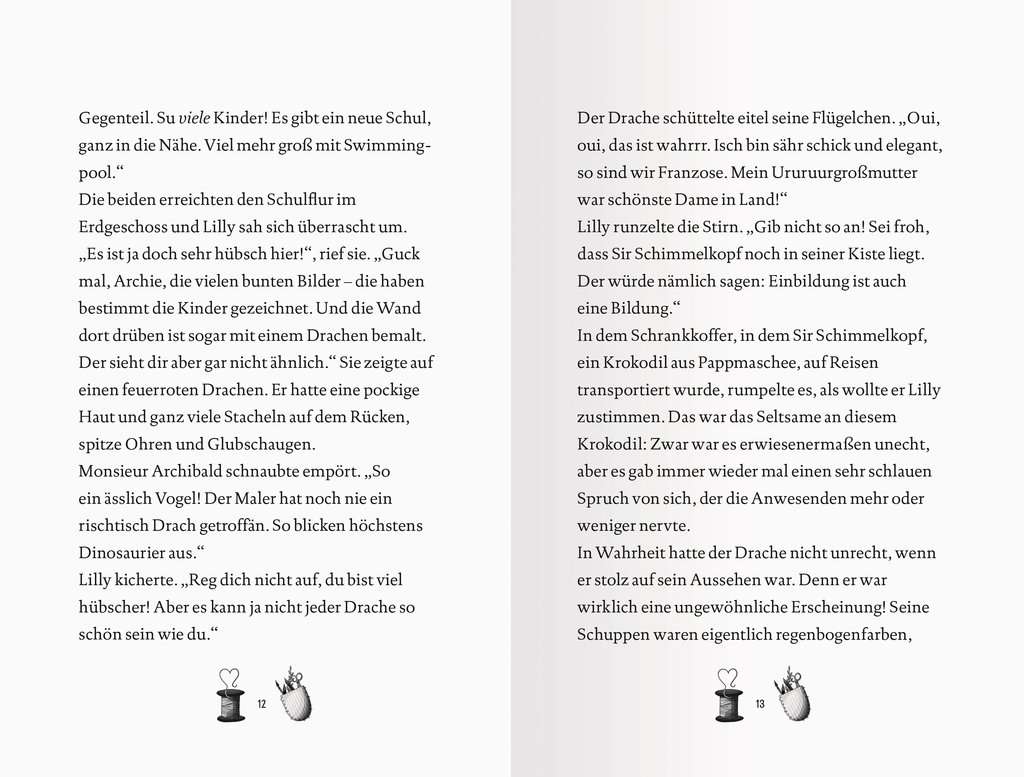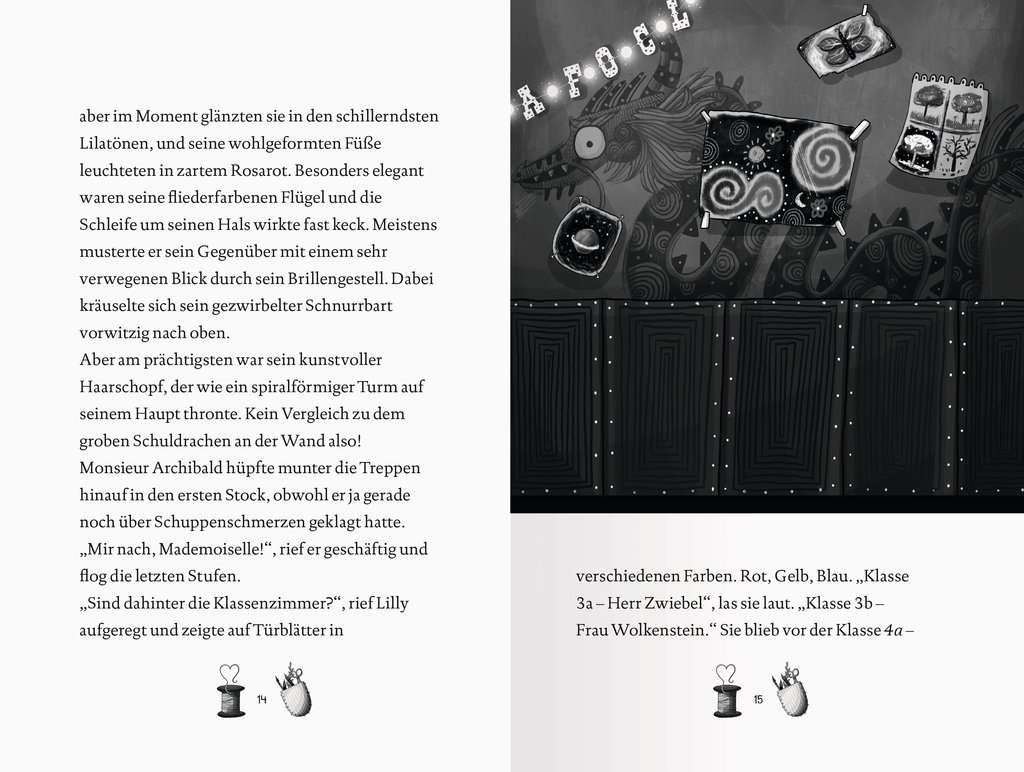 224 pp
8 years +
14,3 x 21,5 cm
EUR 11.99
September 2020
Hardcover
978-3-473-40552-7
Content
Lilly and her uncle, the magical shoemaker Clemens Wonder, had to flee from the blackbird street with their workshop head over heels. Since there is not much choice of empty houses at such short notice, they have to move spontaneously into an old school building. There Lilly meets Sören, who is hiding in the old school from the mean boys in his class. Lilly, with her sensitive intuition, realizes at first glance that Sören needs their help. It's not only his classmates who make life difficult for him, his parents also put him under pressure. They want to persuade him to participate in a marathon. But Sören would much rather take care of dogs at the shelter. His favourite animal there is the greyhound Ronja - but suddenly the unsympathetic Mrs. Winsel appears, who absolutely wants to take Ronja and who keeps asking Sören highly suspicious questions about the old school building.
Finally, Sören's parents set him an almost impossible task: If Sören wins the marathon, he can keep Ronja. Luckily, Lilly is now in place! She finds out which shoes Sören needs: the fast "Fortuna", so that he not only wins the marathon, but also gets the self-confidence to find his own way.
Things get dramatic when it turns out that the mysterious woman is one of the GREEDY ONES who kidnapped Lilly's parents. When it is almost too late, Lilly manages to finish sewing the shoes for Sören. In the end, greyhound Ronja is allowed to stay with Sören, but Lilly and Uncle Clemens have to flee once again with all their belongings ...
About the Series
This shoemaker's workshop is full of magic! Here, you can buy shoes that make you faster, more courageous or more popular. But only children who are in real need of magical shoes can find Lilly Wonder's workshop, the dragon Archibald and Mrs Wu, the wise turtle.
The Author
Usch Luhn grew up in Austria. She studied communication studies in Berlin, trained as a screenwriter and film dramaturge, and has many years experience working in radio and children's television. The author has written more than 30 books, many of which have been translated into other languages.
The Illustrator
Alica Räth is always very excited when Monsieur Archibald knocks on the small window of her loft in Abensberg. He brings her sketches by Lilly's uncle Clemens and of course all the news from the magical shoemaker's workshop. Alica has been drawing these magical shoes since she started studying at the Academy for Design in Rostock, often deep into the night, while the dragon sleeps next to her, tucked into the bookshelf.
Rights Sold
Hungarian, Russian, Ukrainian