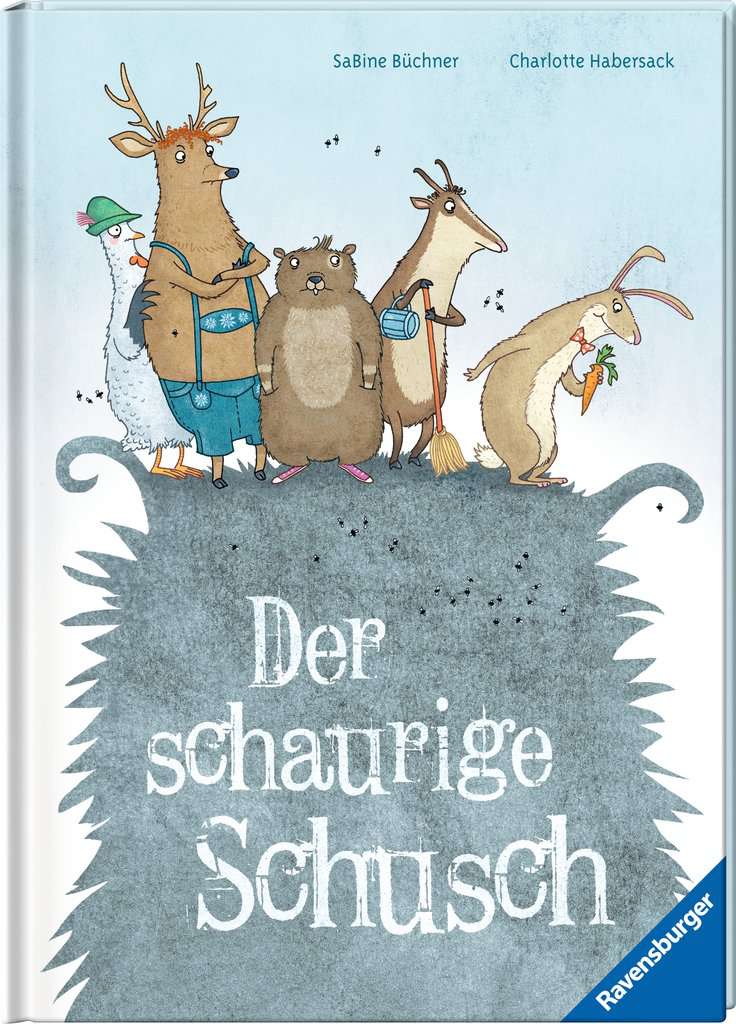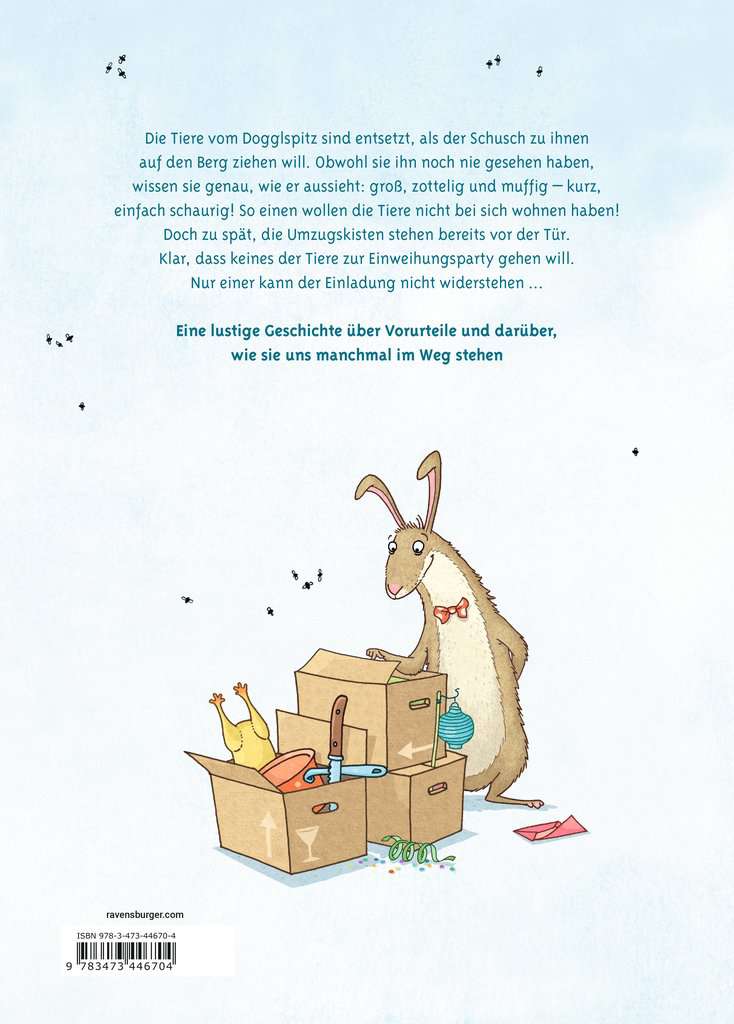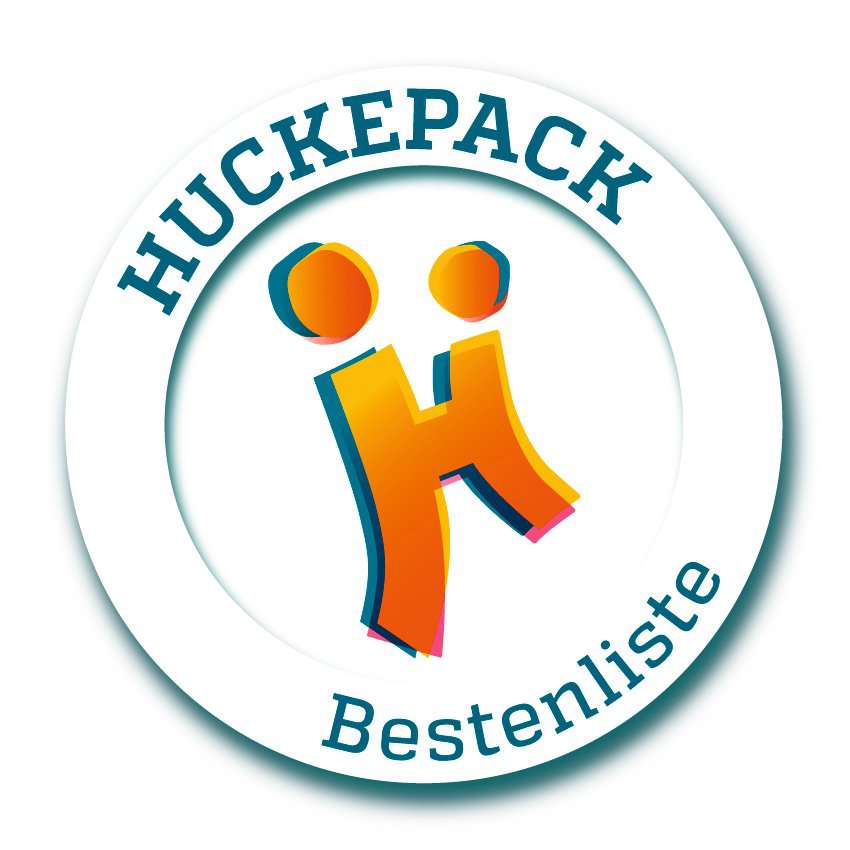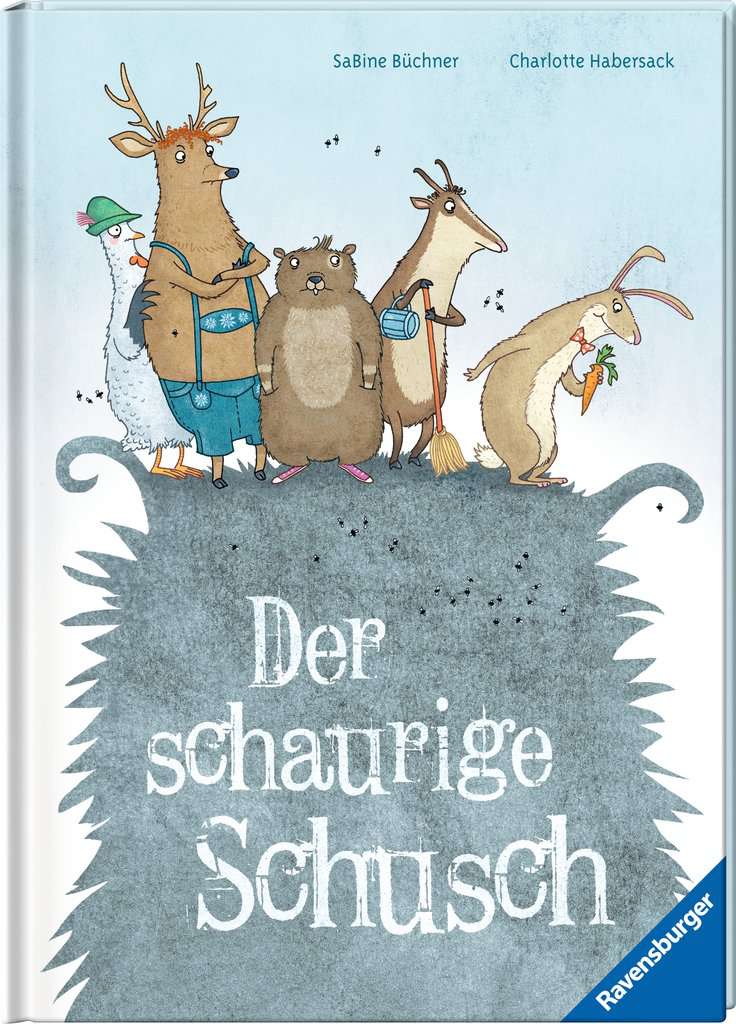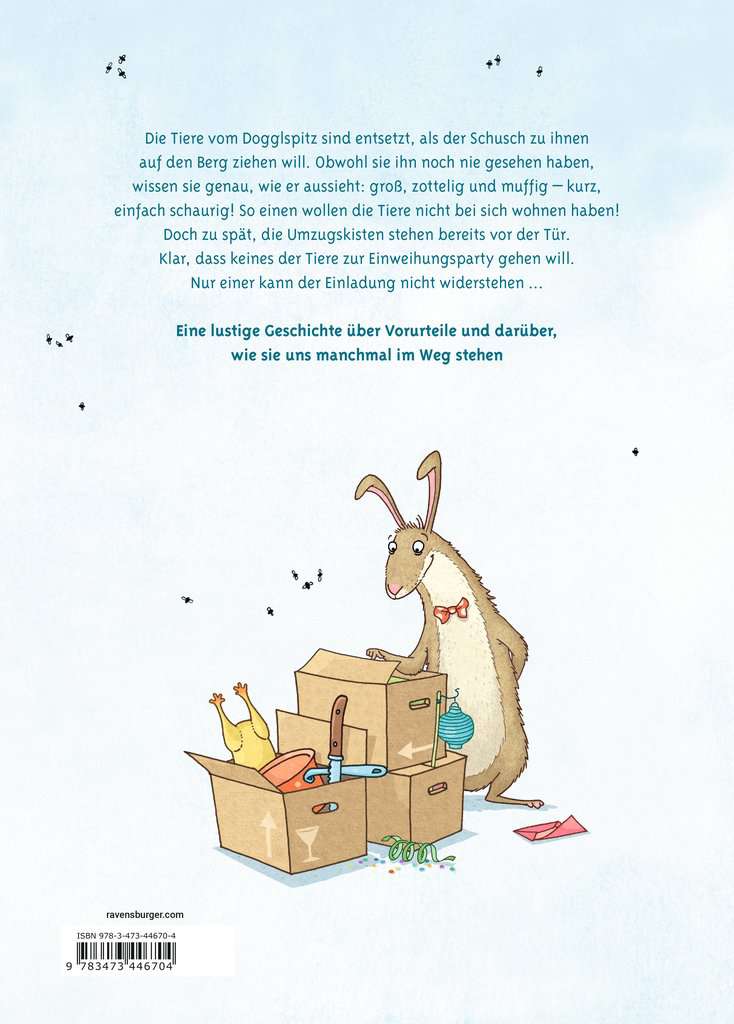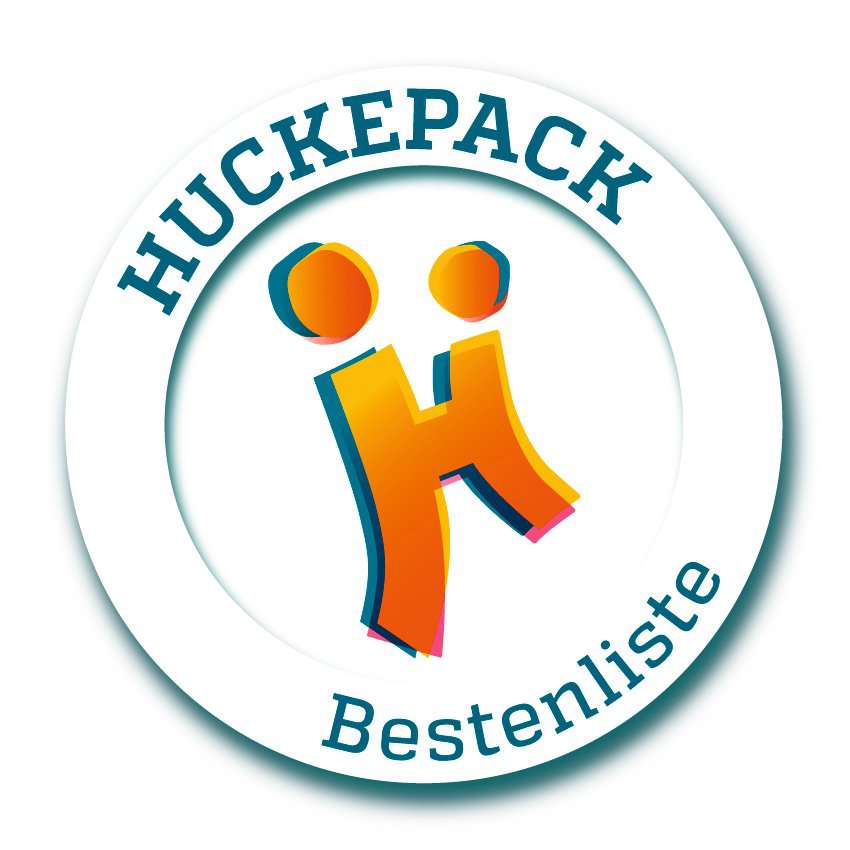 The Gruesome Gripsy
Der schaurige Schusch
A story that plays with words while helping us see our own prejudices and fears


Also available as board book

32 pp
3 years +
21,5 x 30 cm
EUR 14.99
January 2016
Hardcover
978-3-473-44670-4
Content
He hasn't even moved in yet, but all the animals already have the same opinion: Someone like the gripsy doesn't belong here on Mount Blockhead. They've heard he is giant and grumpy with shaggy fur. And on top of that, people say he kisses like a maniac. And that is why none of them go to his housewarming party. But the party rabbit just cannot resist the invitation. When he still hasn't returned after four hours, everyone is certain that they'll never see the rabbit again. But then the door opens and a little, tiny, sweet little gripsy thanks the rabbit for a lovely evening. In fact, he is a very likeable guy! All the friends have to laugh because they were afraid of him and had circulated so many rumors without having even met him. But one rumor about the gripsy proves to be true: he does indeed kiss like a maniac...
The Author
Charlotte Habersack spent a delightful childhood in Munich with a tree house, two sisters and stacks of books. Early on she began typing her own first stories on her mother's typewriter. Today she primarily writes scripts and novels for children. She still reads a lot and travels through foreign countries by motorcycle. She lives with her husband and their two children in Munich.
The Illustrator
SaBine Büchner was born in Wuppertal, Germany, in 1964 and has lived in Berlin with her family since 1996. She has a degree in animation and communication design with a concentration in illustration. After working in animation for many years and contributing to numerous animated films, she was awarded the Troisdorf Picture Book Award in 2006 and has been a freelance illustrator for diverse publishers ever since.
Rights Sold
Chinese, Danish, Dutch, Luxembourgian, Romanian, Russian (worldwide), Slovakian, Swedish