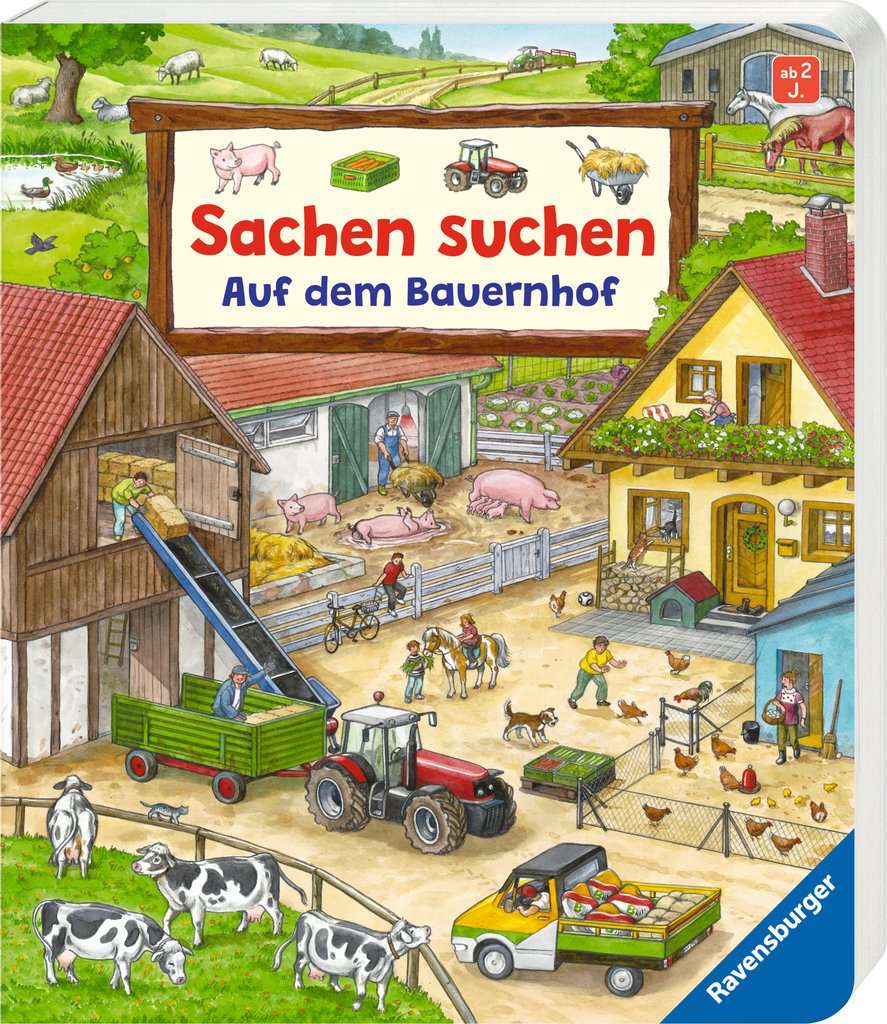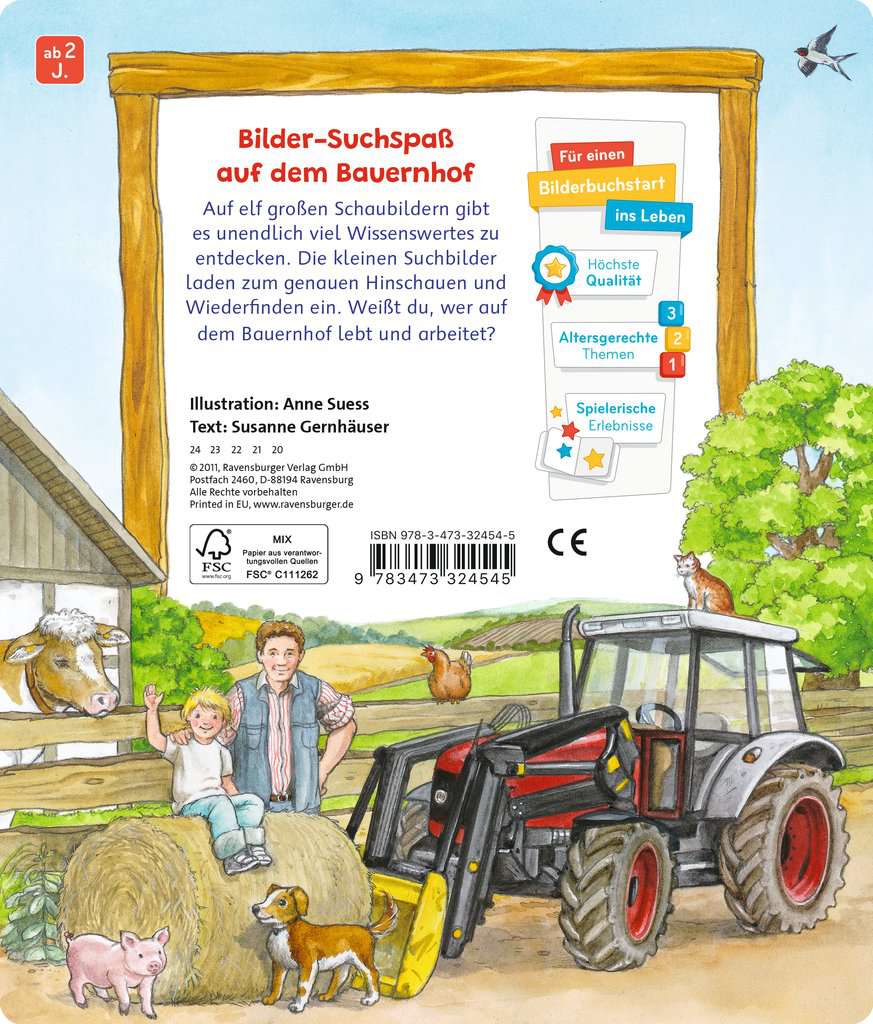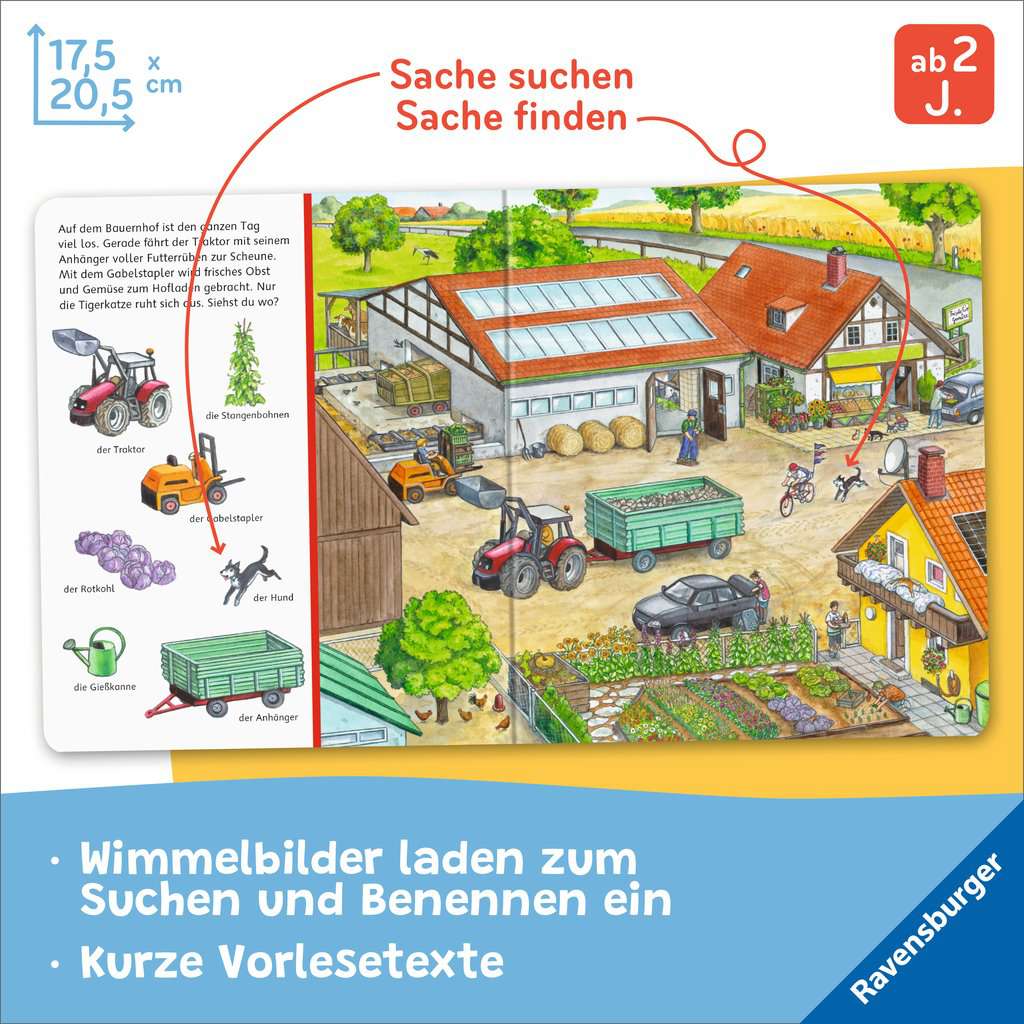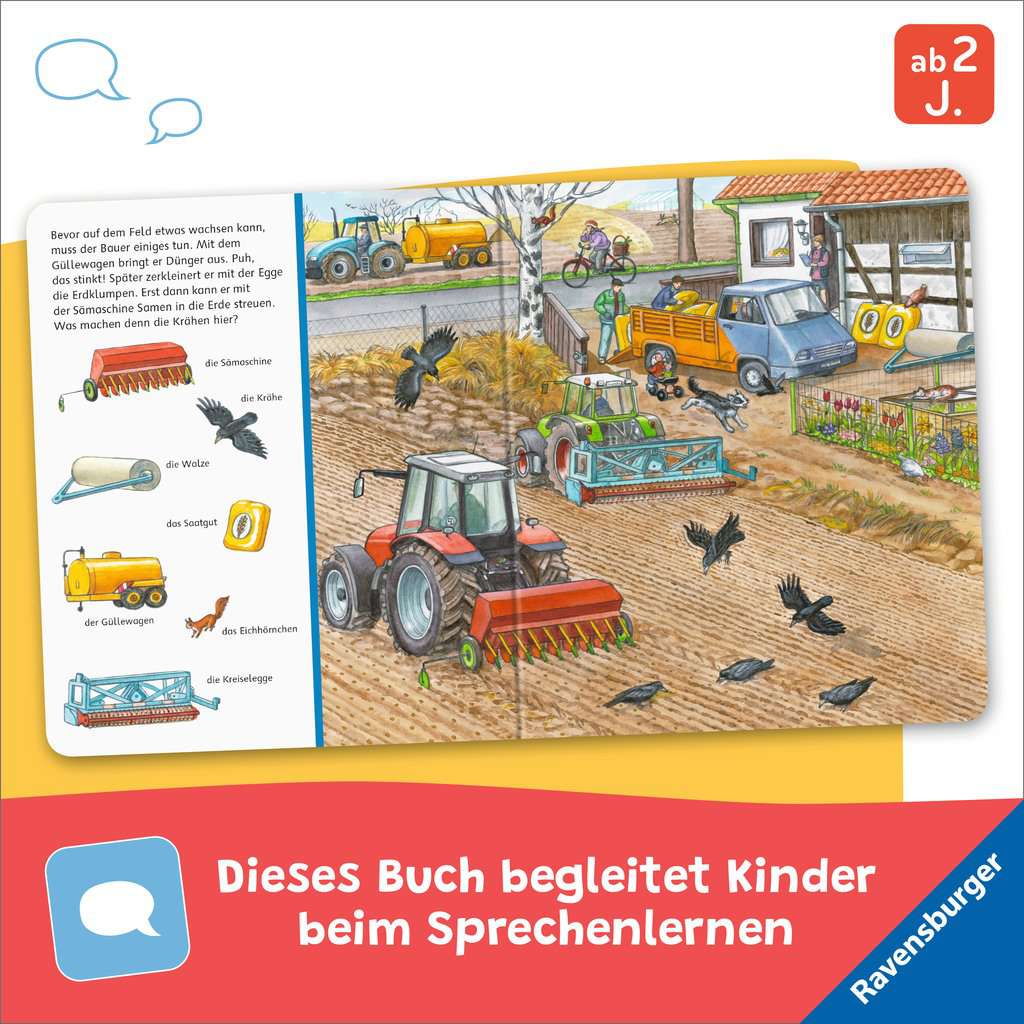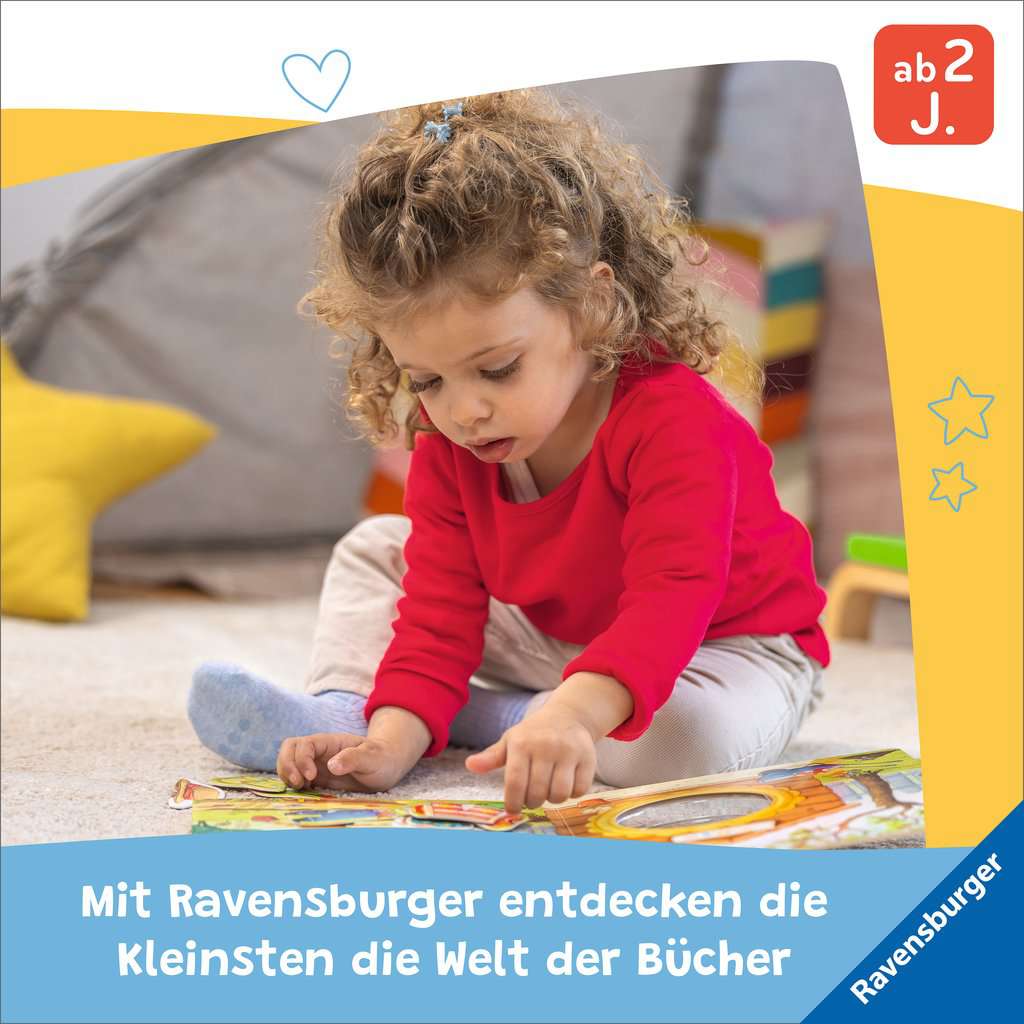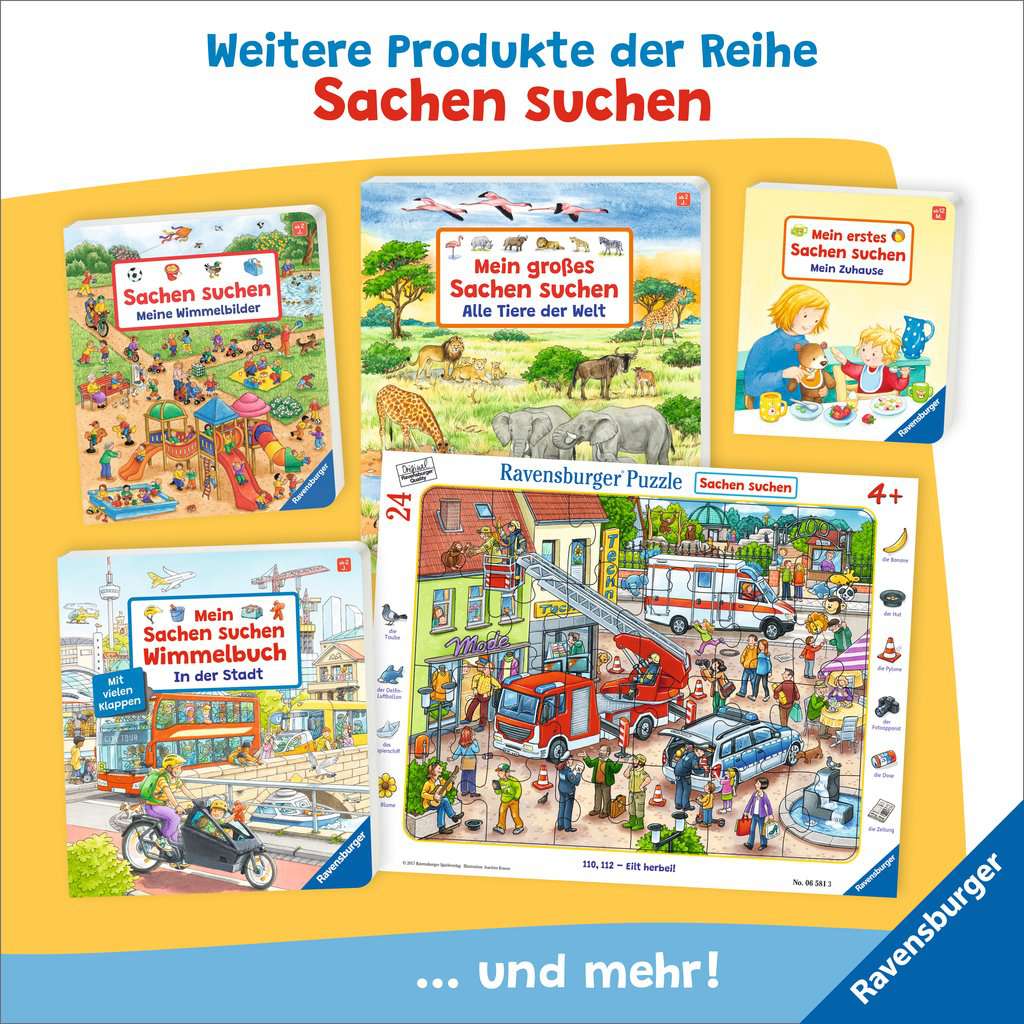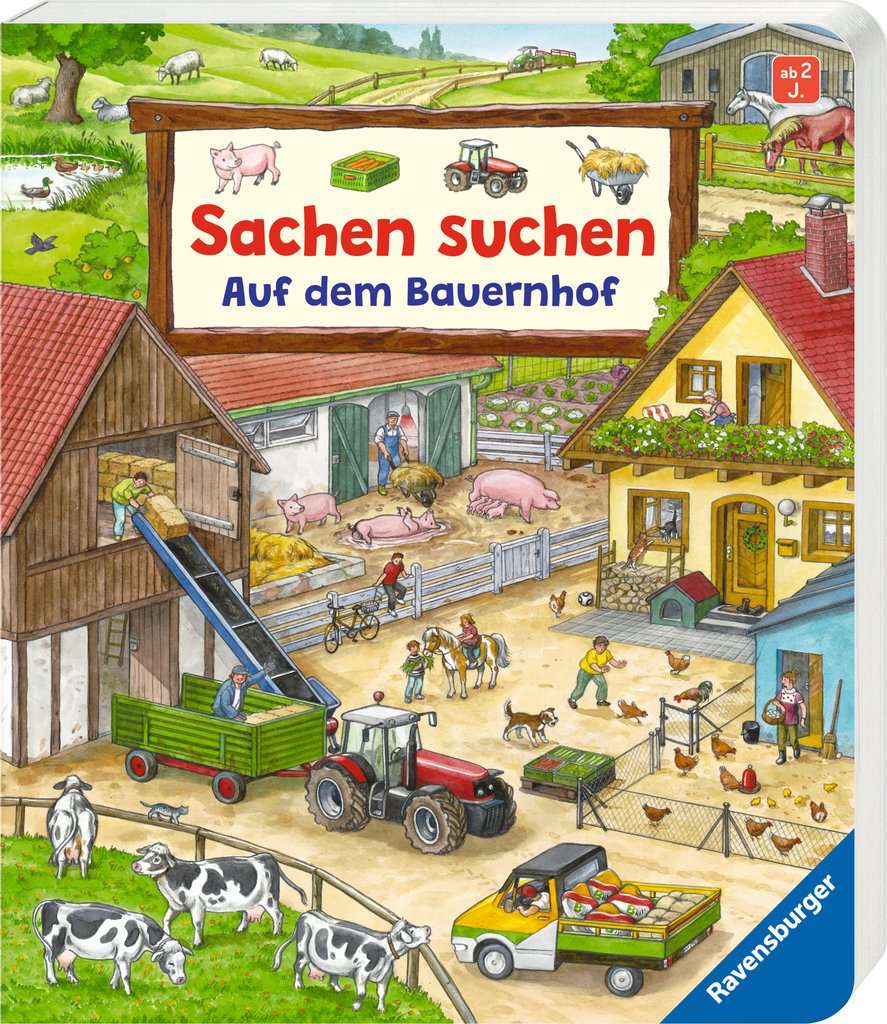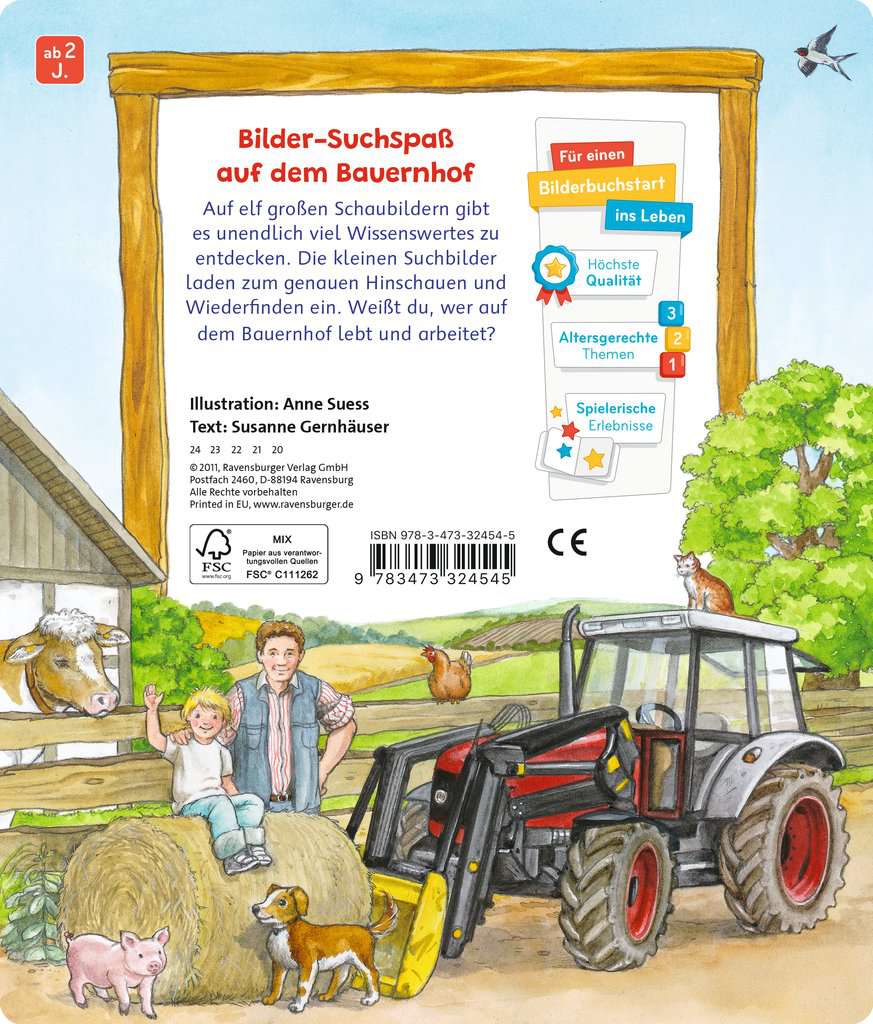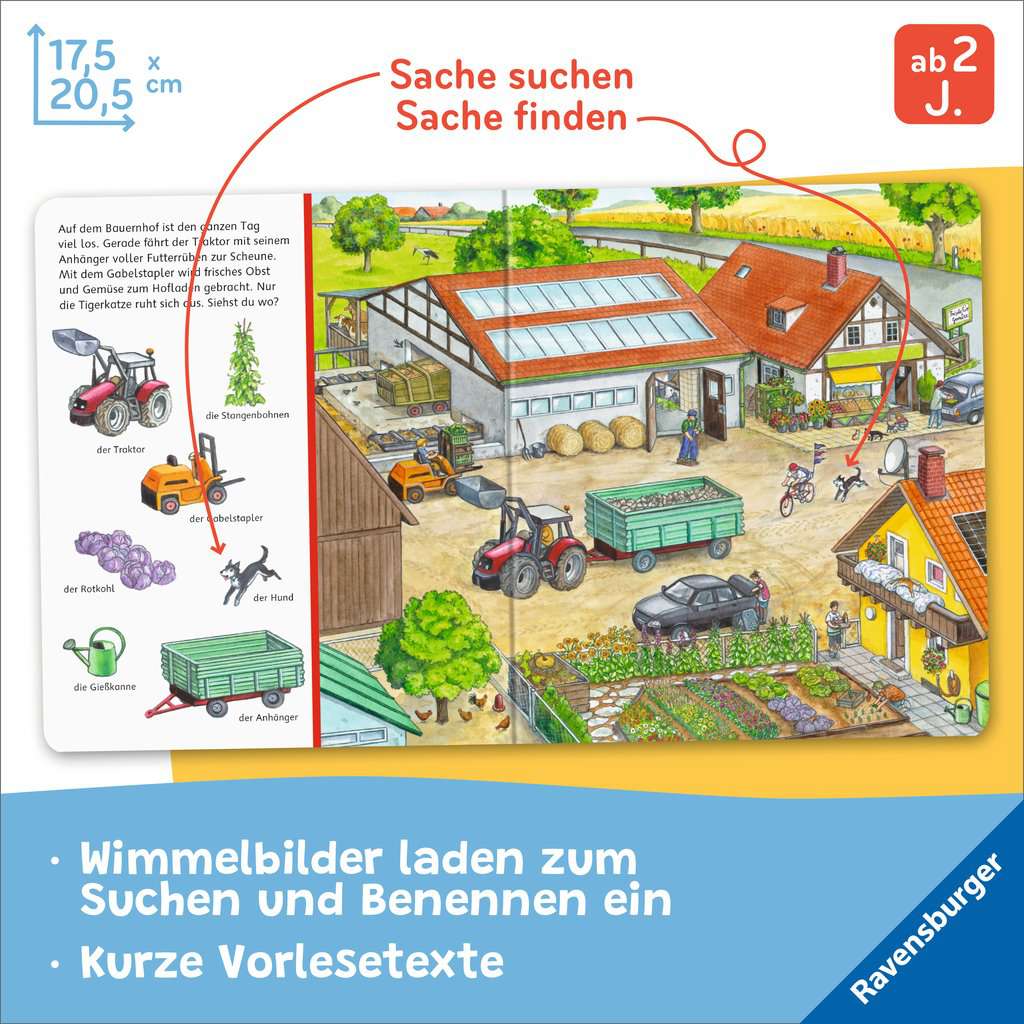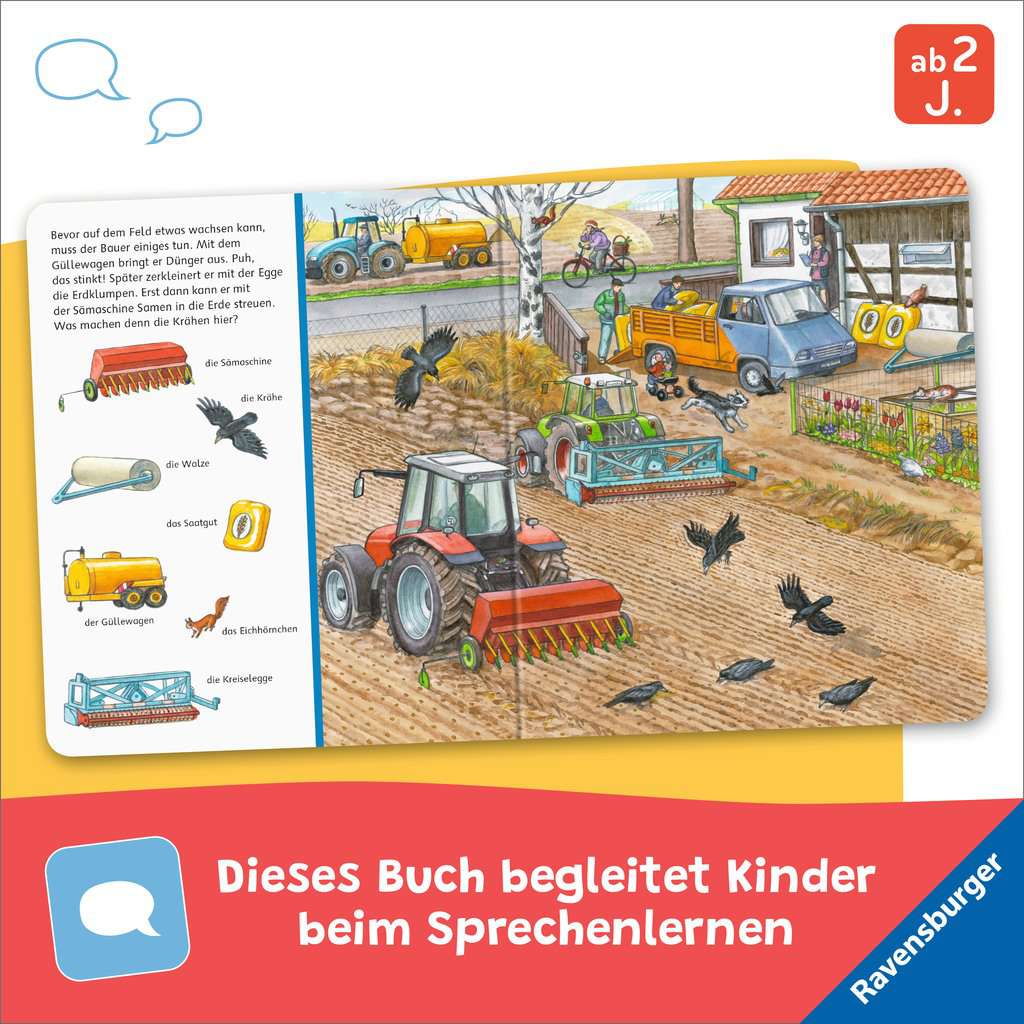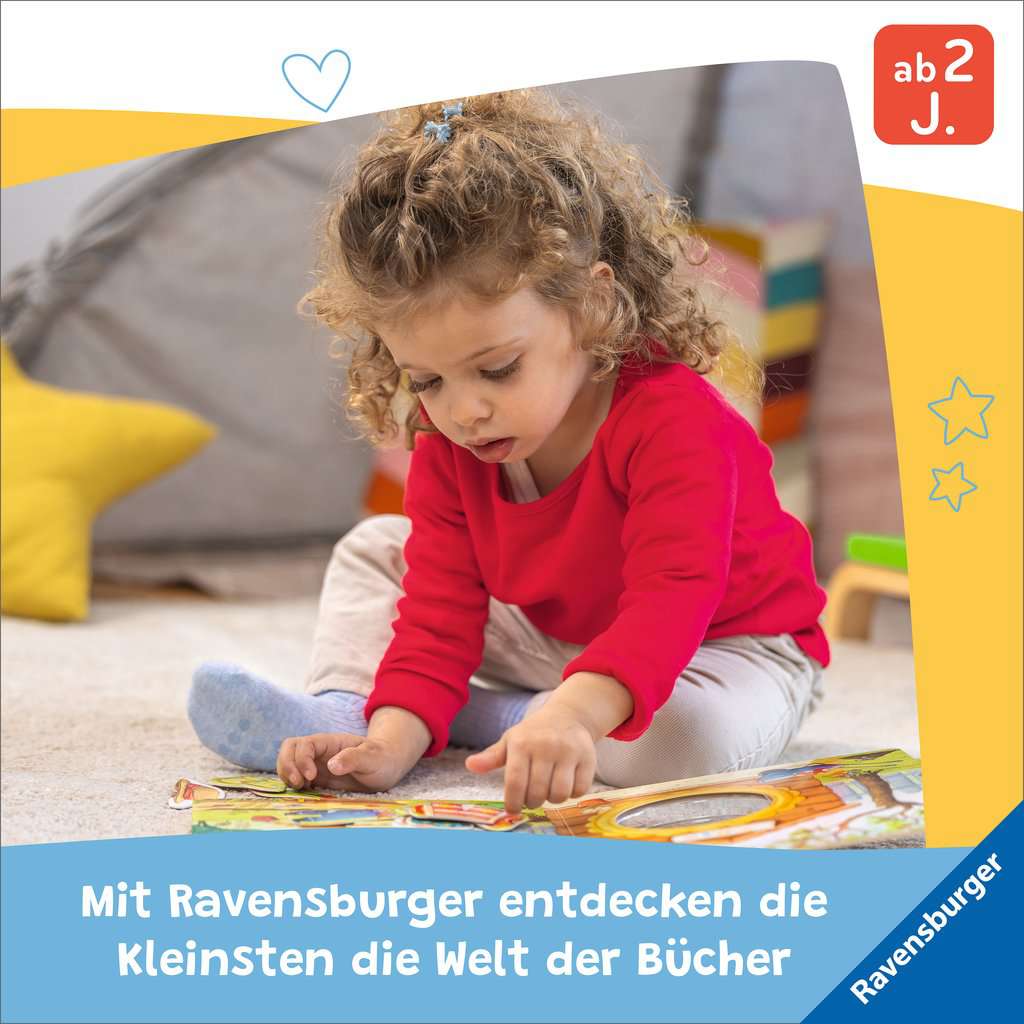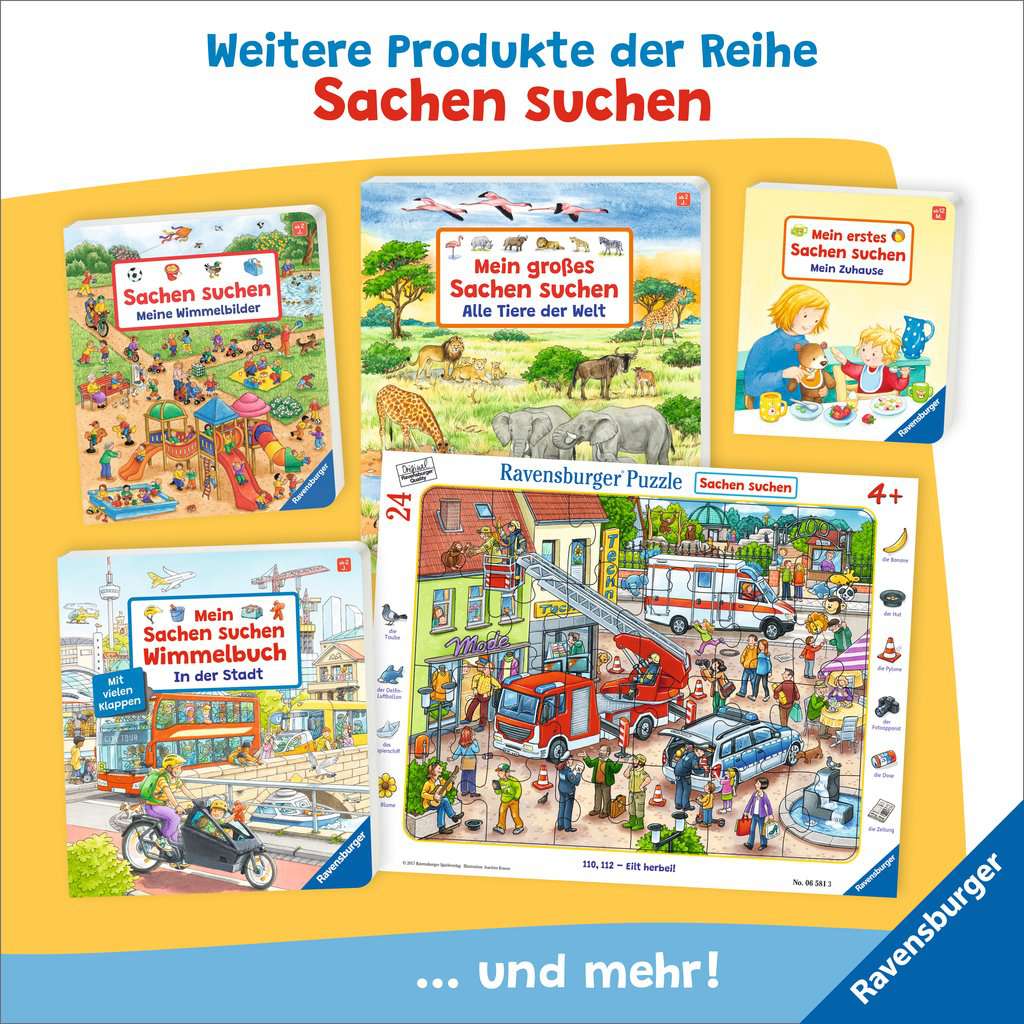 Things to Find: On the Farm
Sachen suchen: Auf dem Bauernhof
View all books in the series
The colorful, detailed search-and-find pictures in this board book invite children to spend time exploring and finding things.
24 pp
2 years +
17,5 x 20,5 cm
EUR 6.99
January 2011
Board Book
978-3-473-32454-5
Content
Realistic and brightly colored pictures full of details invite children to make discoveries. On the left side of every two-page spread is a bar with little scenes that can be found in the large search-and-find pictures: the farm with its outbuildings, the tractor in the field and harvesting the crops, the garage, inside the barn and by the ponies. Even during the apple harvest and when the veterinarian pays a visit, young observers can always be on hand, searching and discovering. In addition to vehicles and tools, they will also find lots of animals and different jobs relating to a farm.
About the Series
The popular books from the successful "Things to Find" series allow children as young as 2 to playfully explore the world. These books about the most important topics for children feature numerous images of things to find on the edges of the pages, encouraging children to recognise and name things. Incidentally, this also inspires them to freely tell their first stories, optimally supporting language acquisition. Finding items in the search-and-find images provides children with a first sense of achievement and boosts their confidence.
The Author
Susanne Gernhäuser studied German and history in Stuttgart, where she worked at a historical institute, published articles and contributed articles to textbooks while still a student. She currently edits scholarly series.
Rights Sold
Chinese (worldwide without Hongkong, Taiwan, Macao), Danish, Dutch (worldwide), Hungarian, Latvian, Romanian, Slovakian