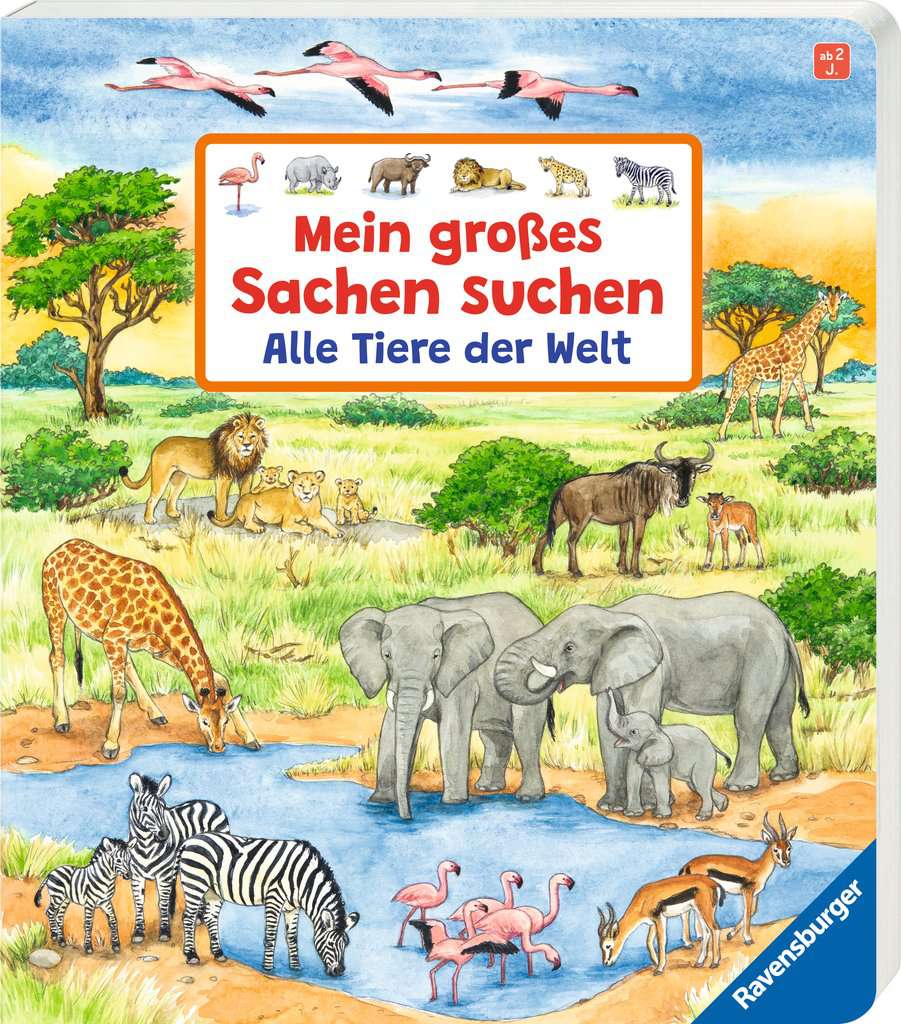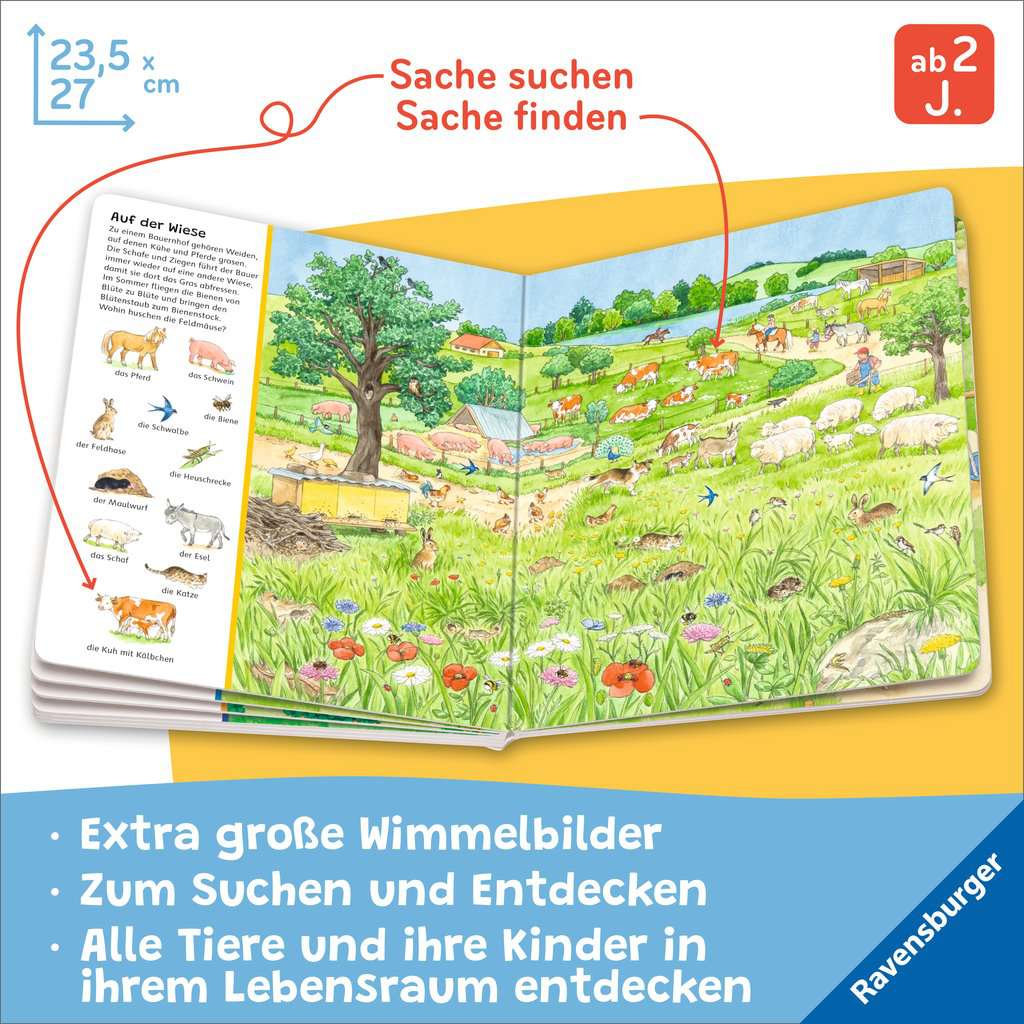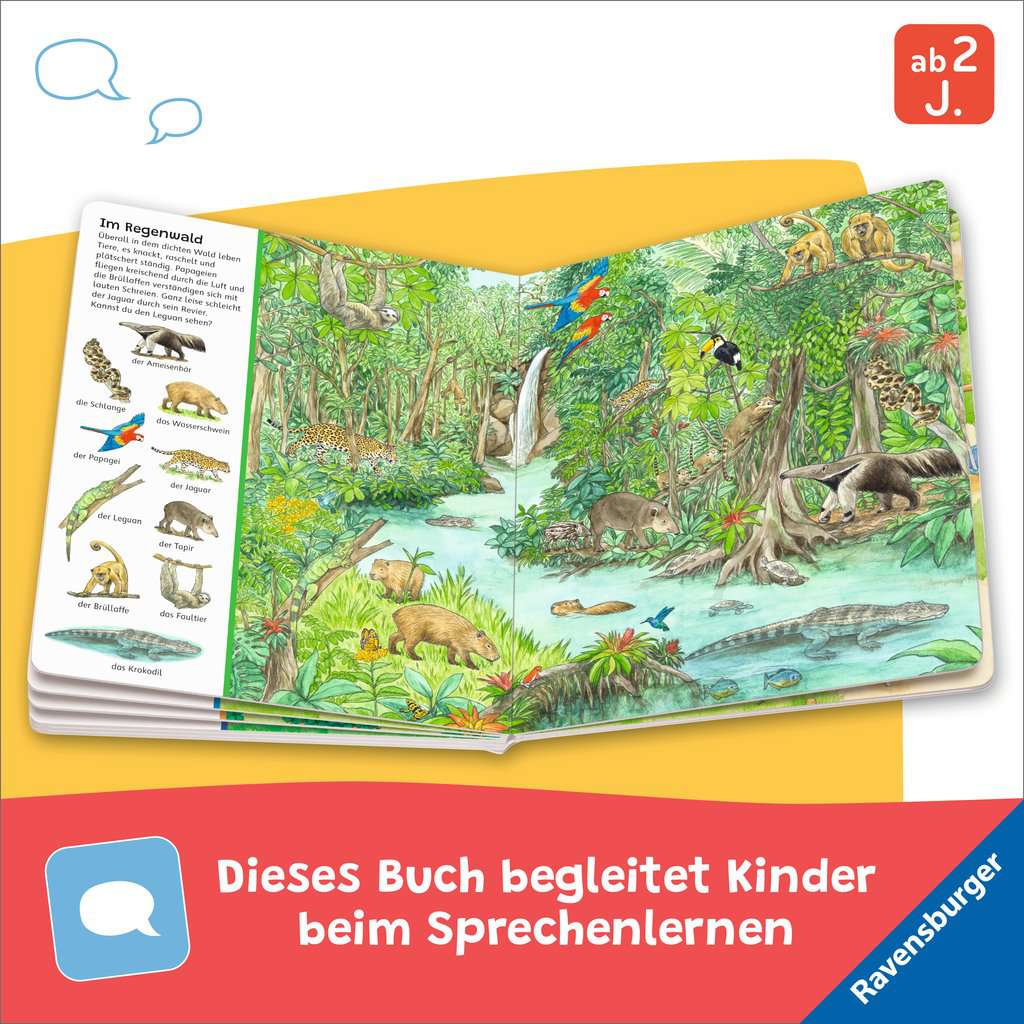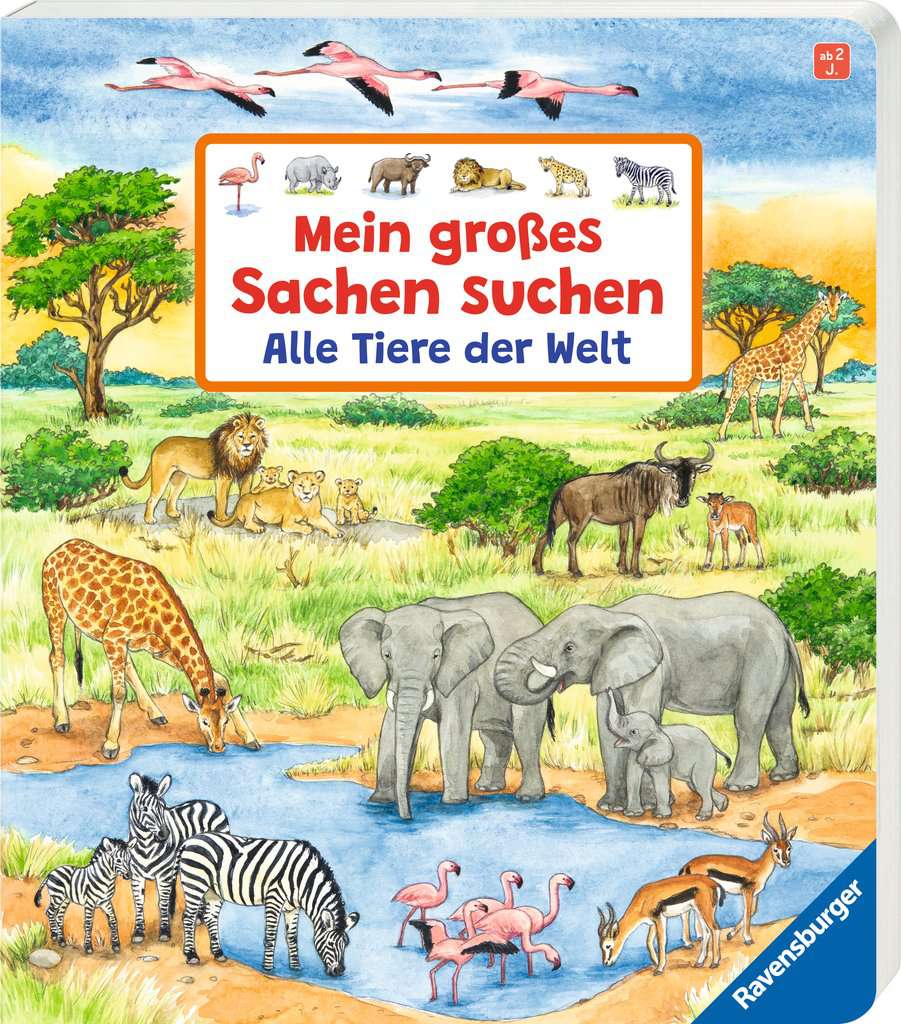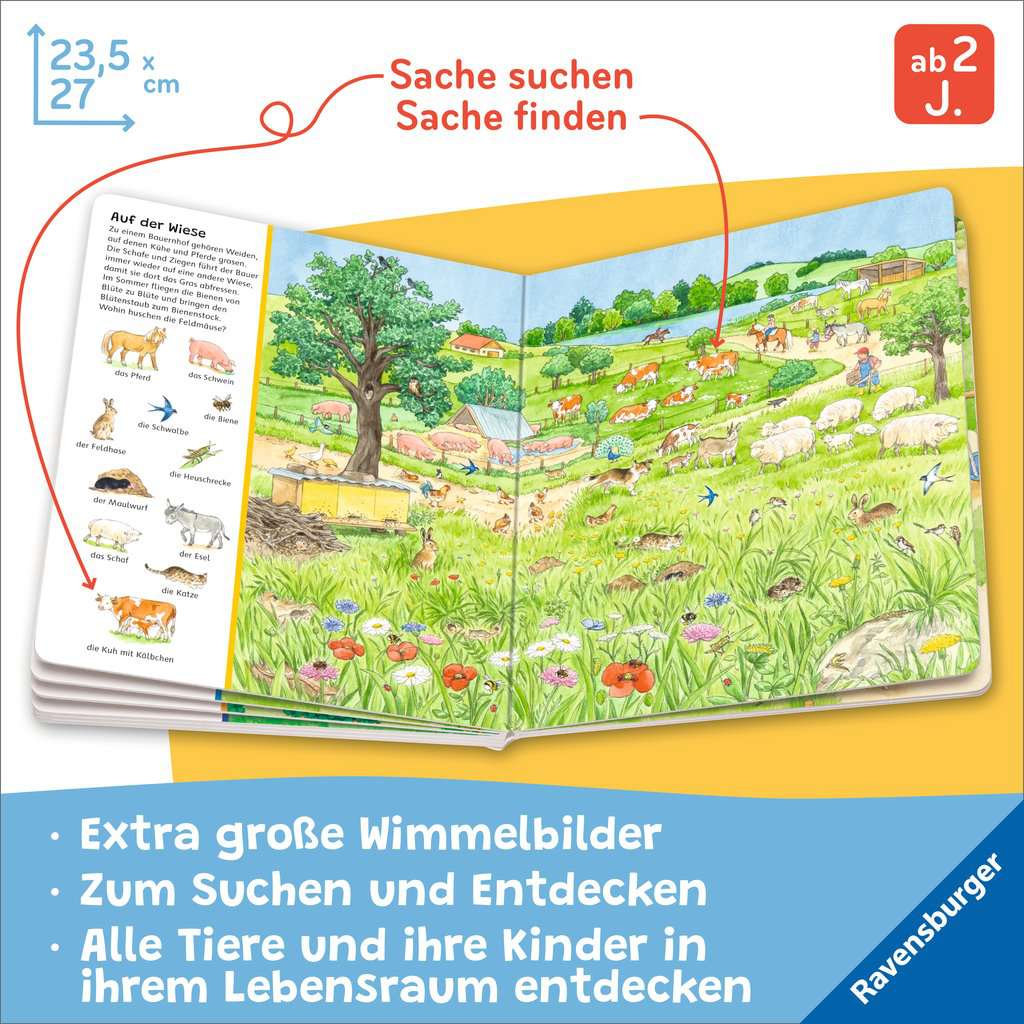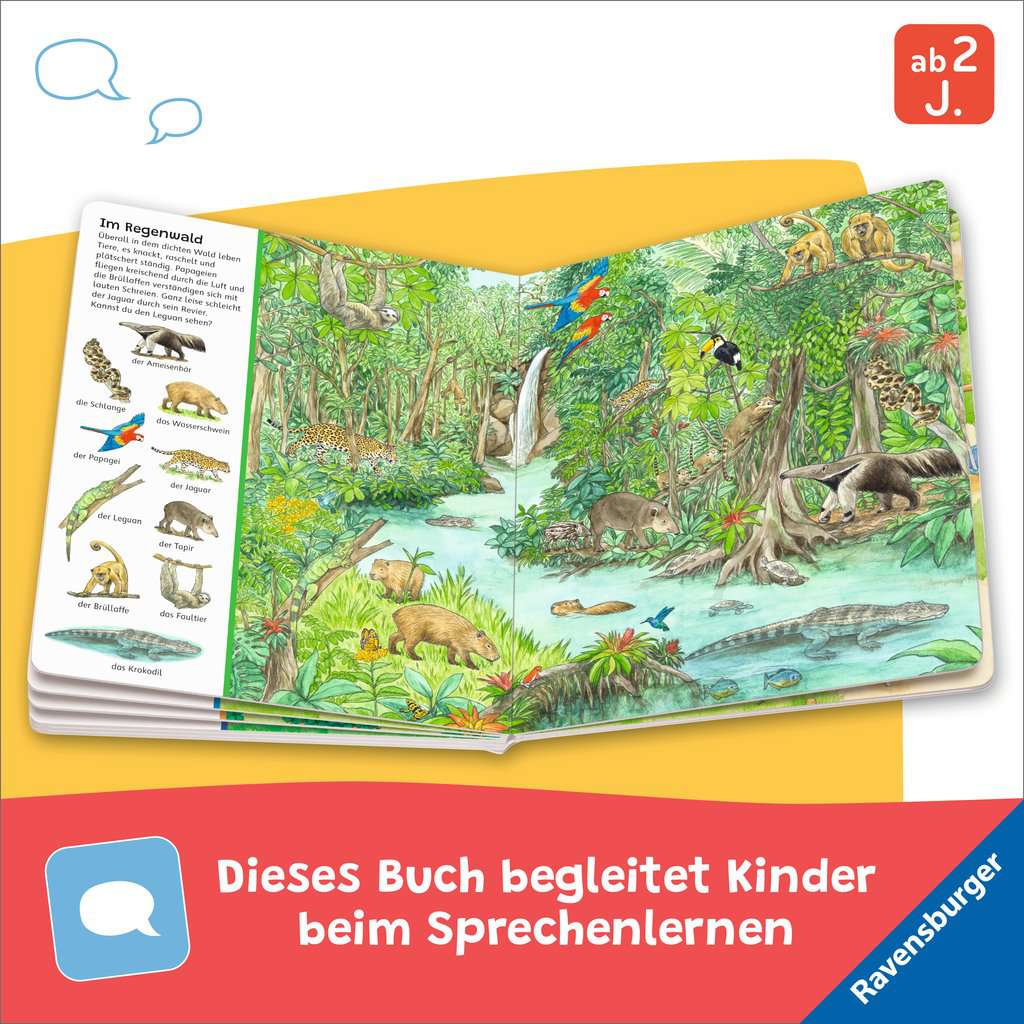 My Big Book of Things to Find: All the Animals in the World
Mein großes Sachen suchen: Alle Tiere der Welt
View all books in the series
Search fun with many search-and-find images that feature animals from all over the world


For children 2 years and over

Discovering a great variety of animals and their offspring in their habitats

With over 90 vignettes

24 pp
2 years +
23,5 x 27 cm
EUR 9.99
May 2023
Board Book
978-3-473-41911-1
Content
A "Big Things to Find" for all animal lovers, featuring more than 90 animal vignettes. Eleven search-and-find images depict the best-known native animals living in our grassland, our forests, our mountains and by the water. In addition, children can encounter wild animals in their habitats: the savannah, the desert, the rainforest and the polar regions. This journey through the animal kingdom features animal vignettes along with search tasks. An important picture book that belongs in every child's room.
About the Series
The "Things to Find" titles playfully convey first factual knowledge. The detailed search-and-find images offer much to discover. The accompanying text always features a search task, prompting children to find the vignettes on the edge of the page in the main image. Labels underneath the search images help name the items.
The Author
Susanne Gernhäuser studied German and history in Stuttgart, where she worked at a historical institute, published articles and contributed articles to textbooks while still a student. She currently edits scholarly series.
The Illustrator
Ursula Weller was born in Buenos Aires, Argentina. She chose drawing and painting as her focus of study at the Institution for Organization in Pforzheim. She then worked as a jewelry designer and illustrated title pages for children's books part time. She has devoted herself primarily to children's illustrations since 2003.
Rights Sold
Hungarian