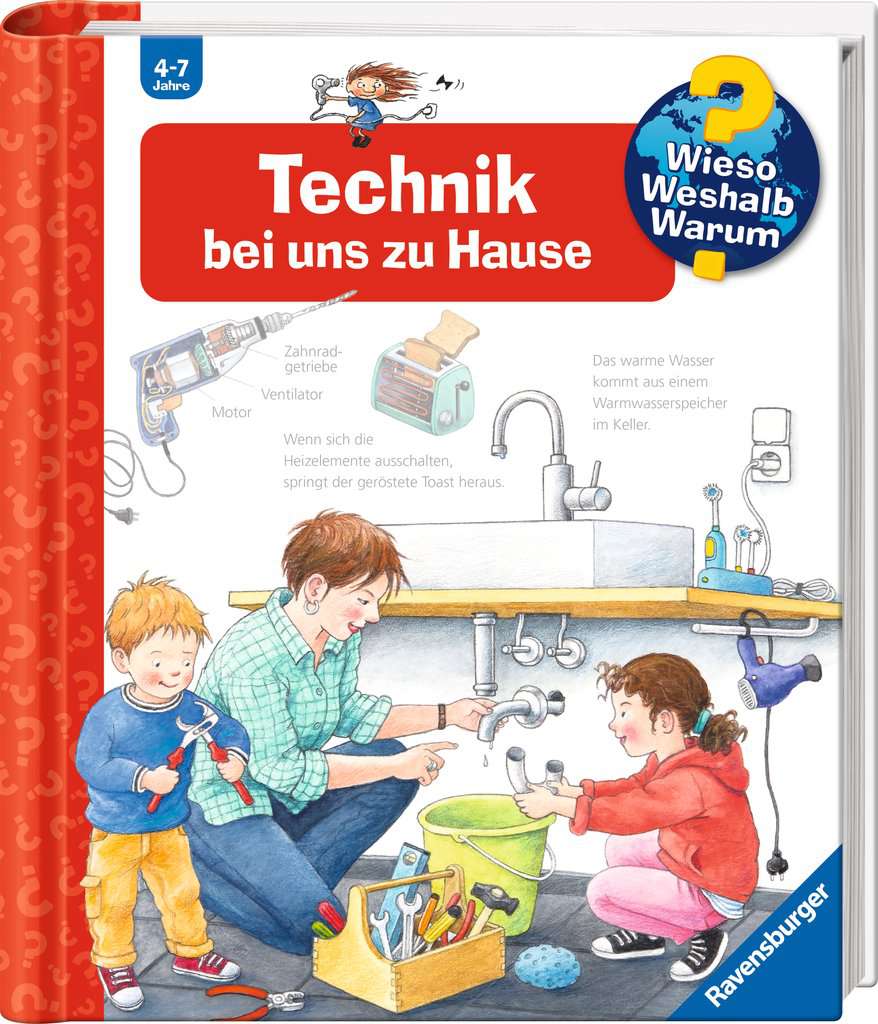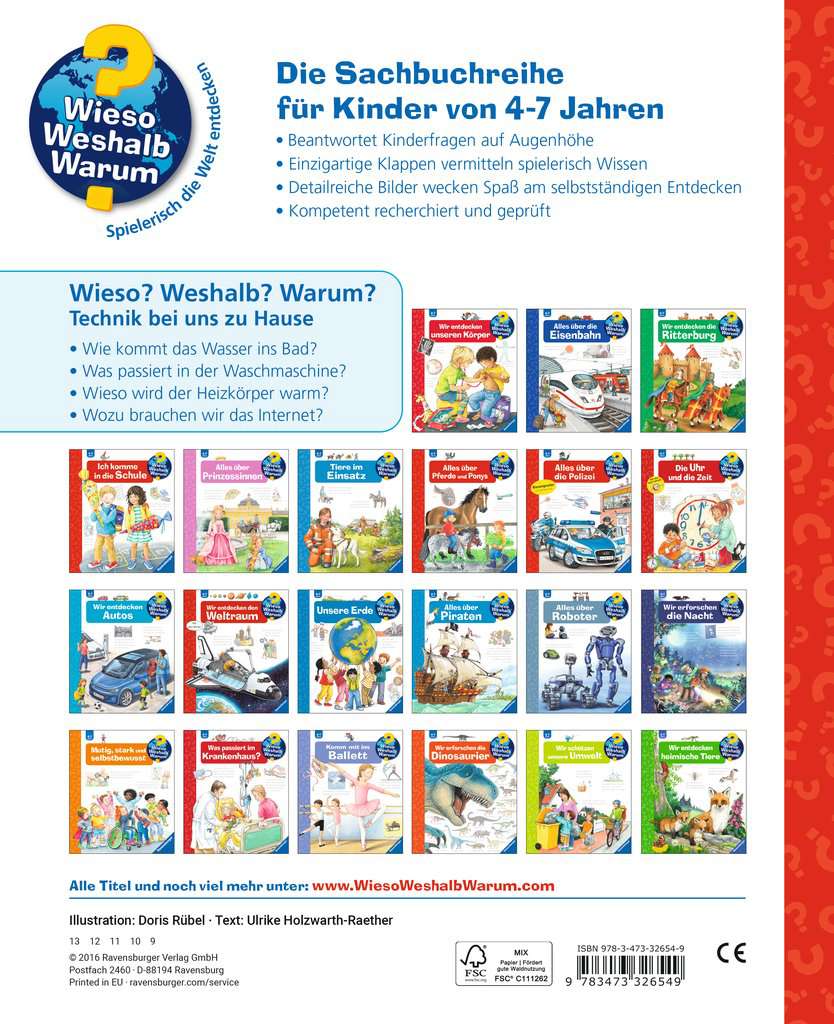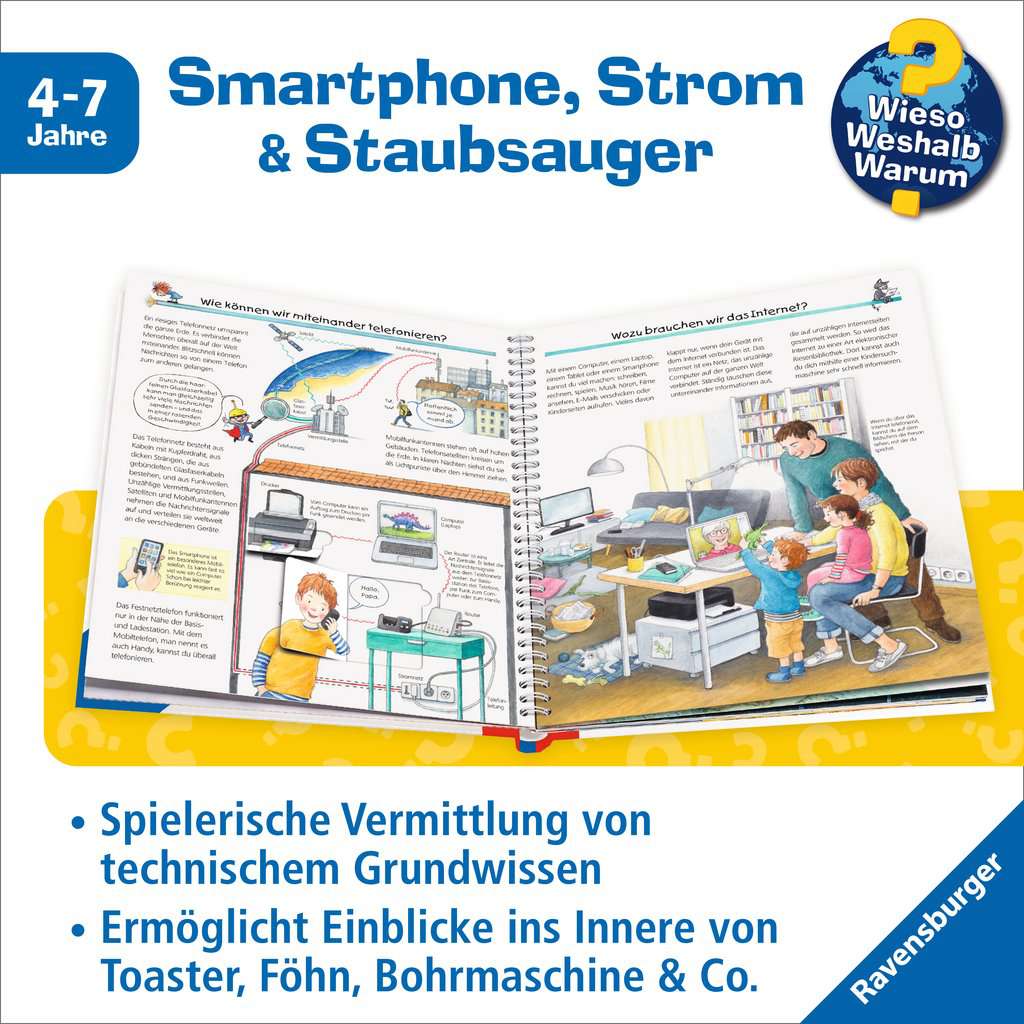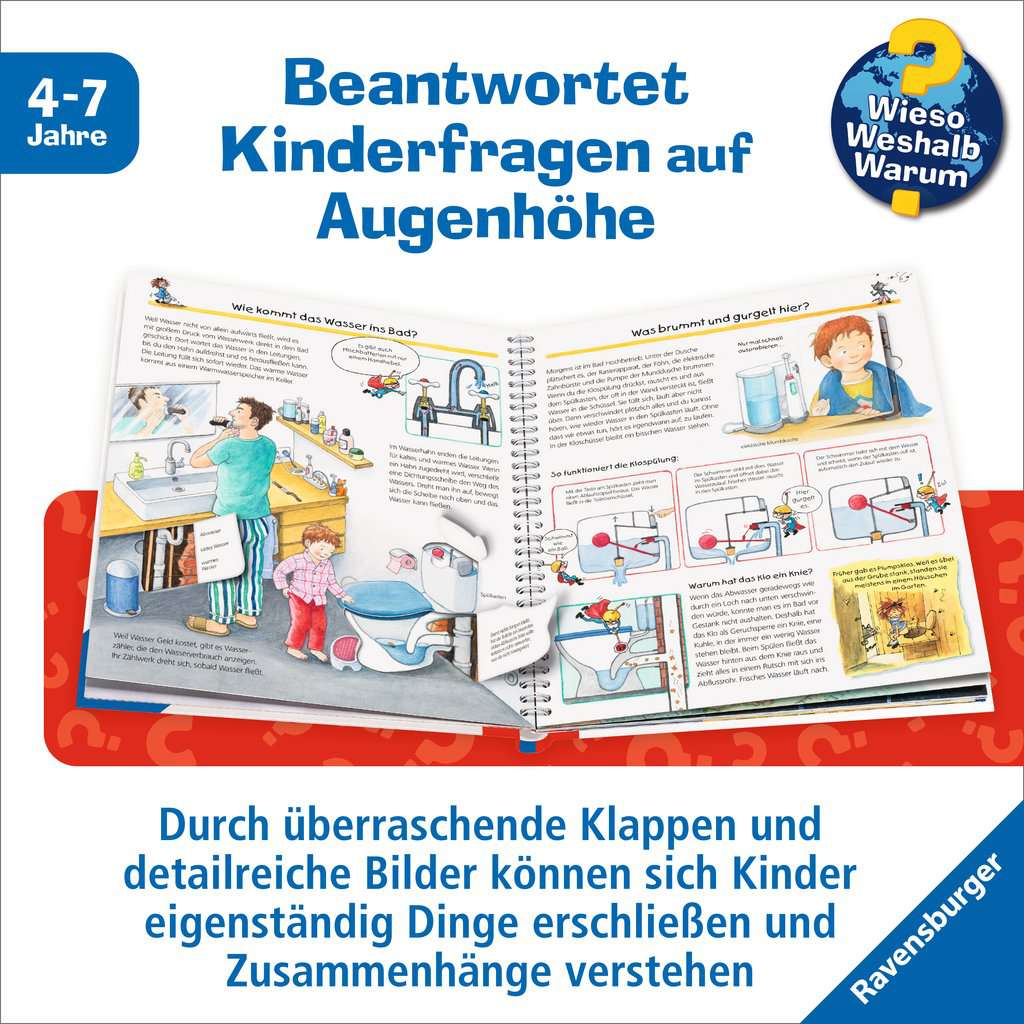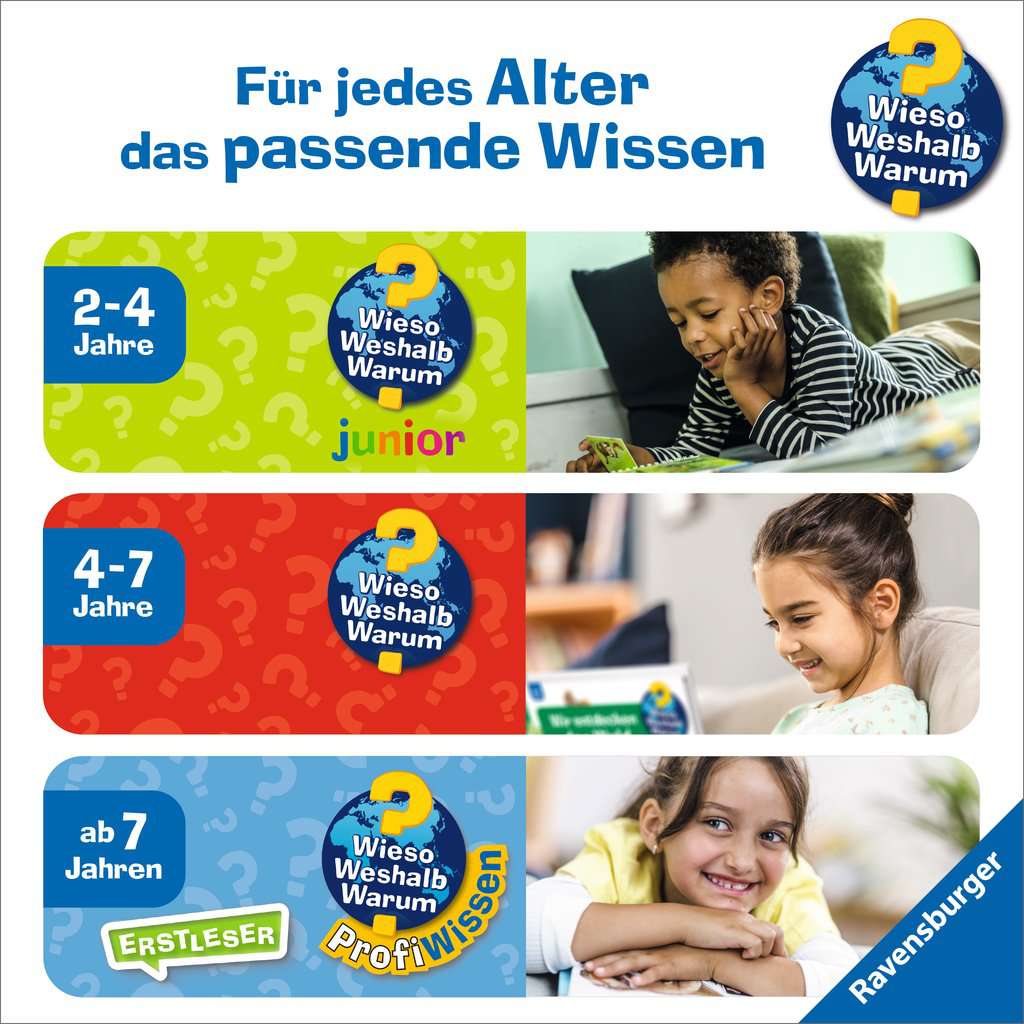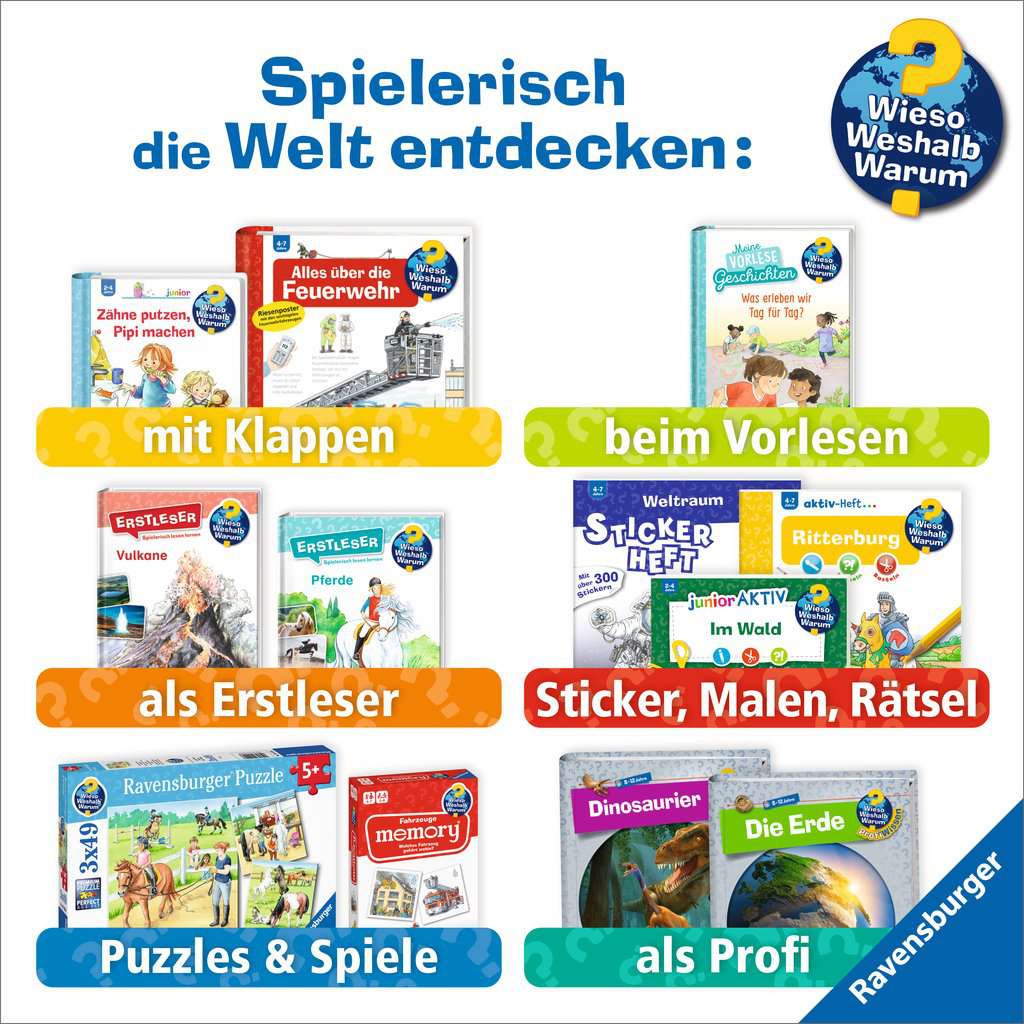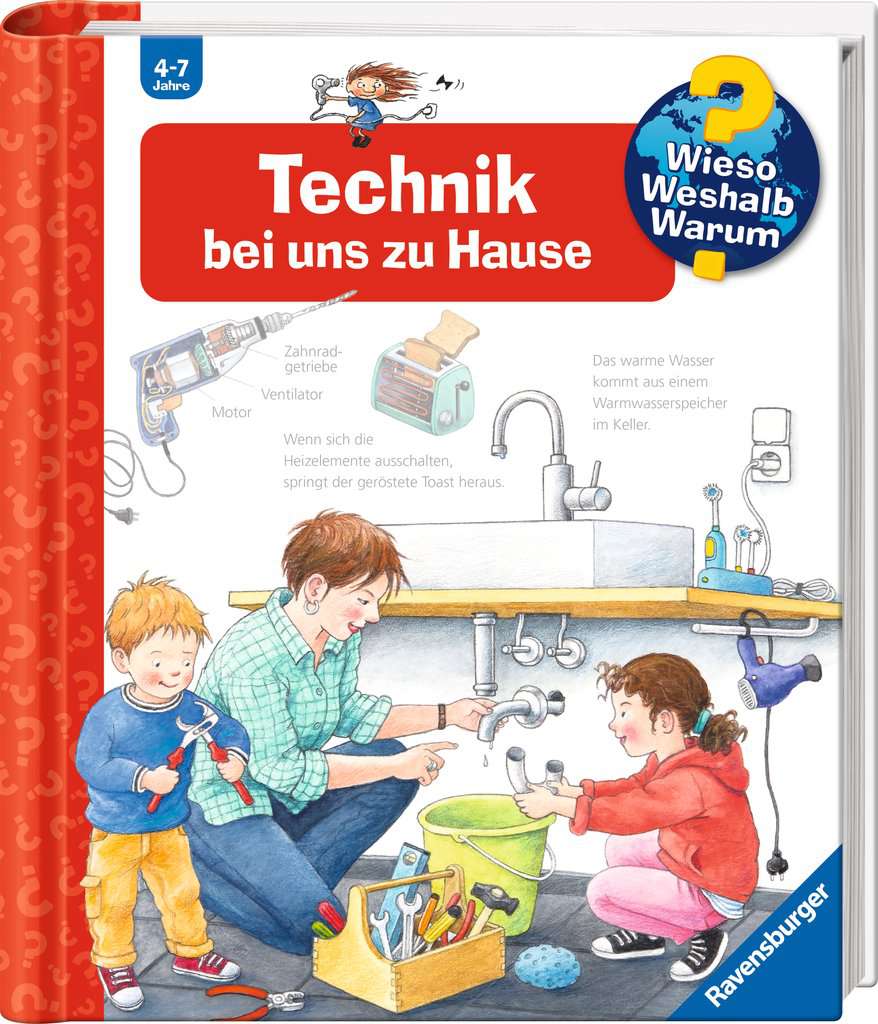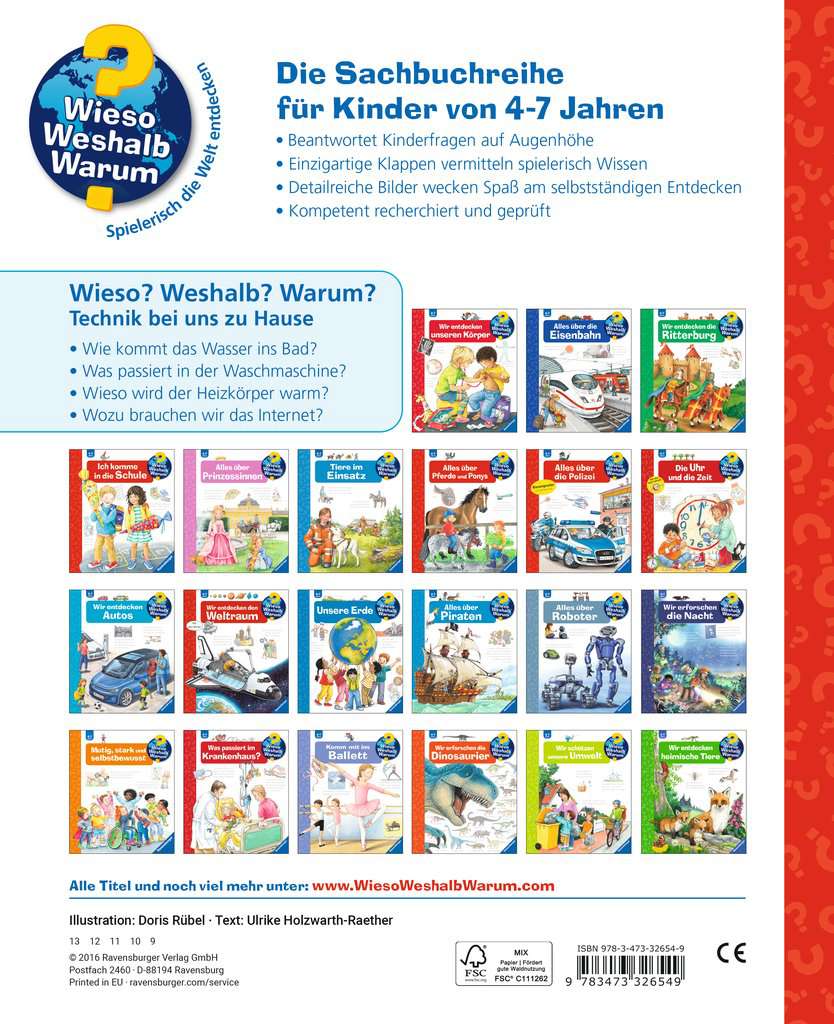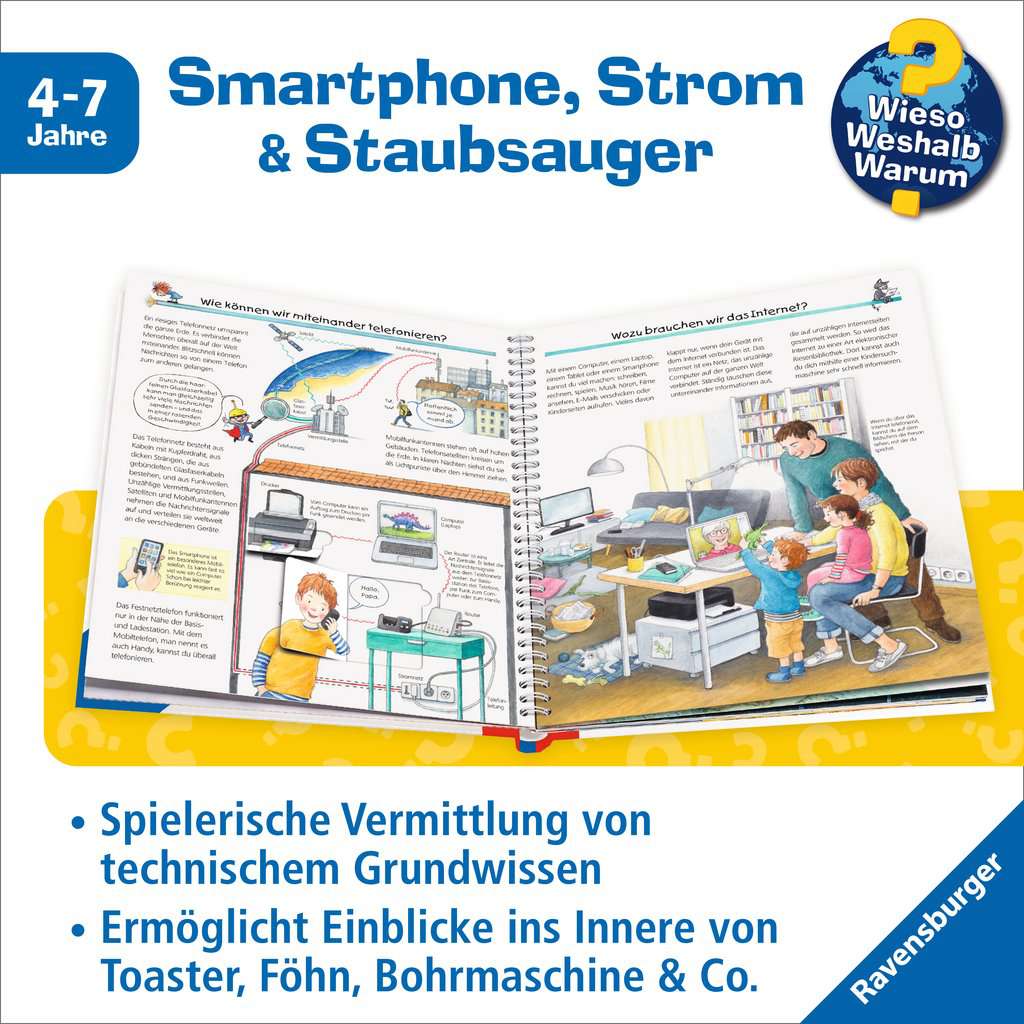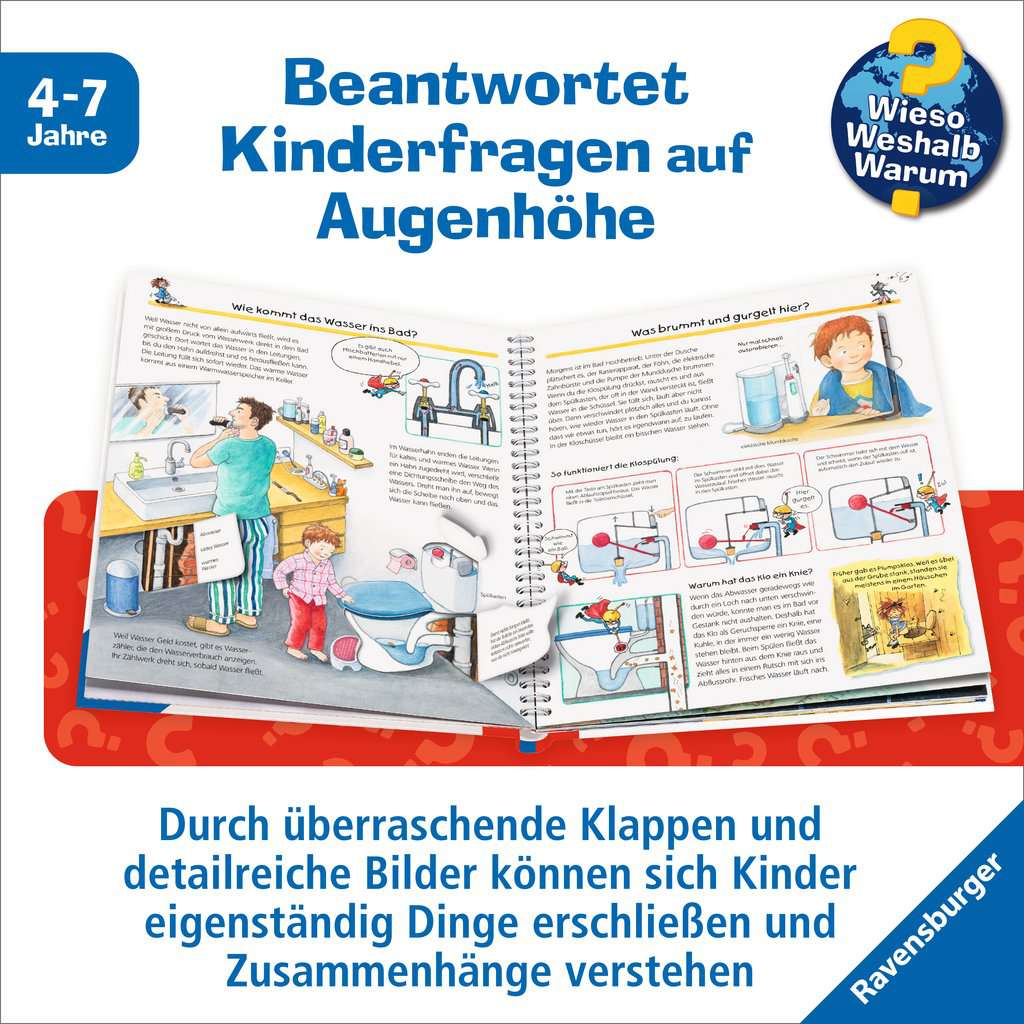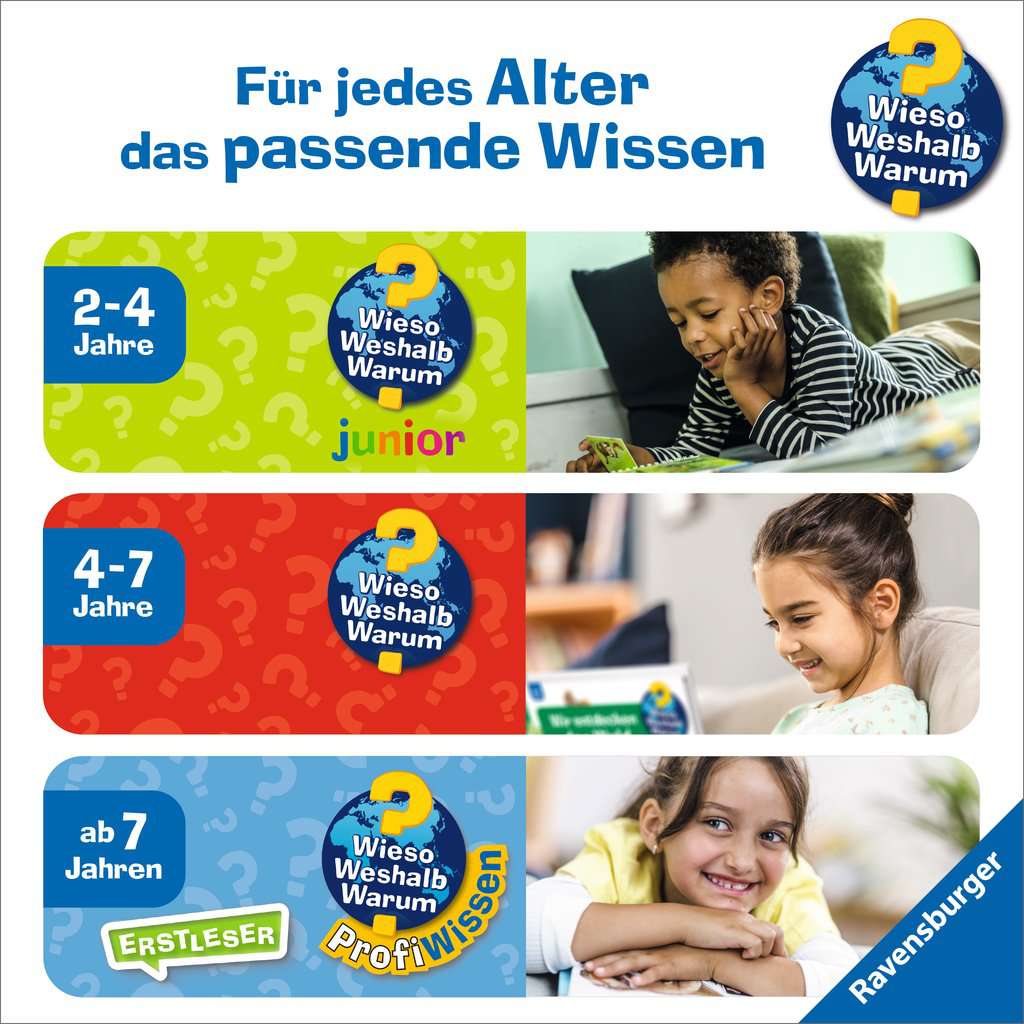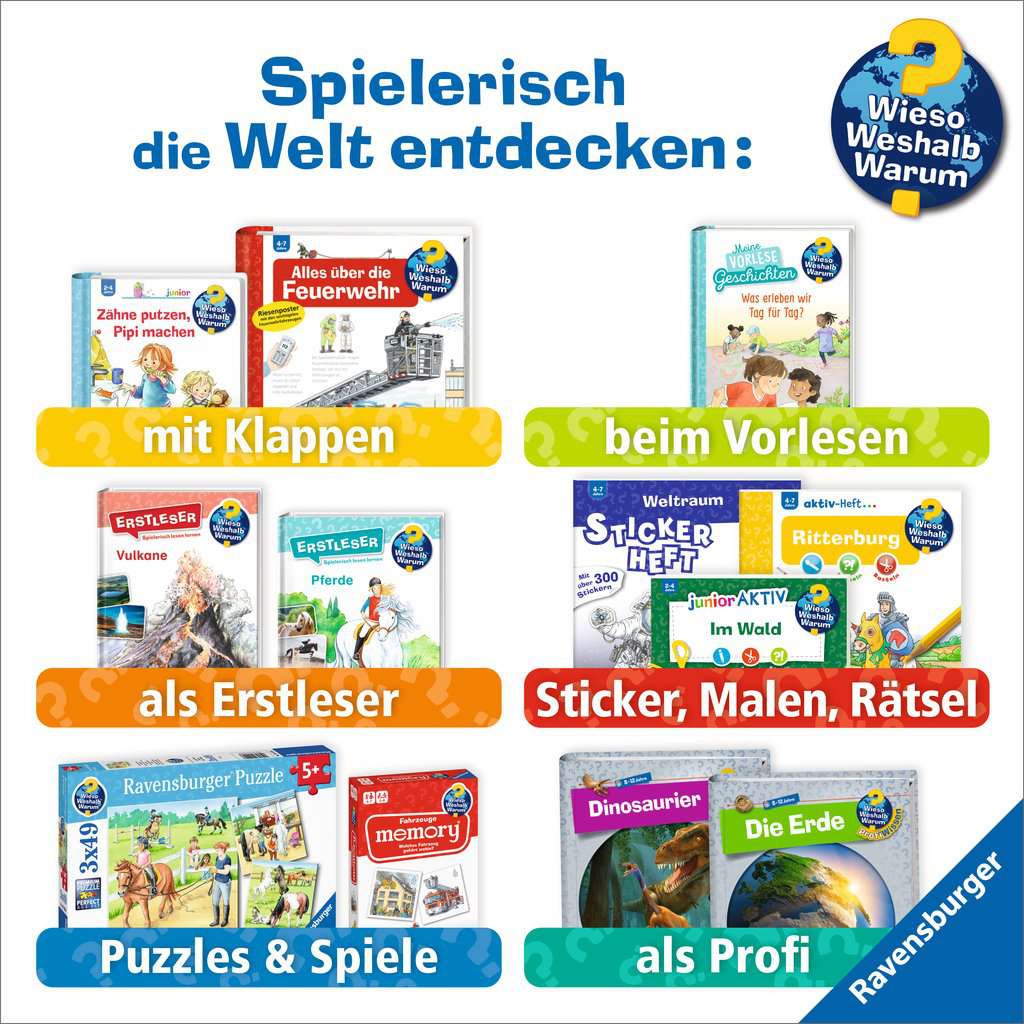 Why? Why? Why? (Vol. 24): Technology at Home
Wieso? Weshalb? Warum?, Band 24: Technik bei uns zu Hause
View all books in the series
A unique introduction to technology by means of appliances found in most homes and used every day, encouraging children to look around them and see how technology plays a role in their lives.


The WWW series has sold over 11 million copies in Germany

WWW has been translated into 20 other languages

With creative interactive elements, perfect for young, curious minds

16 pp
4 years +
24,5 x 27,8 cm
EUR 14.99
June 2016
Wire-O
978-3-473-32654-9
• With flaps and half-punchings.With fold-out pages.
Content
How time consuming our daily life would be without the help of technology! In this book, many of our everyday helpers are clearly explained. The first pages introduce some of the things that form the foundation of our high standard of living such as electricity, water, heating and cooling, and the telephone.
Things get even more exciting in the kitchen and bathroom, because these rooms are filled with examples of technology. How does the water get into the sink? What happens when you flush a toilet? How does a washing machine work? Can it think? And the dishwasher, and the stove? What's purring and humming there in the kitchen? Moveable flaps allow children to peer "inside" a washing machine, dishwasher, and other appliances.
About the Series
The WWW series stands out for its playful, enticing way of conveying just the information that kids want to know. Centered on who-what-how questions, the titles in the series explore subjects of great interest to young children. The thousands of questions children ask daily are answered by means of interactive elements, engaging illustrations, and age-appropriate texts. Because the lively illustrations convey so much, the books hold children's interest even without an adult to read the clear, friendly texts. WWW is ideally suited for preschool and kindergarten ages, for children 4 to 7 years old.
The Author
Ulrike Holzwarth-Raether lives in Heidelberg, Germany with her three children. In addition to various pedagogical activities she takes on various roles in publishing, from consultanting and editing books to writing them herself. Her books have appeared with a number of publishing firms. The goal of her writing is to support, encourage, and challenge children and to make them curious.
The Illustrator
Doris Rübel was born in 1952 and studied art pedagogy. After 10 years in education she began illustrating books, and for more than 20 years has devoted herself to writing and illustrating for children. Her first book to be published by Ravensburger appeared in 1990, and since 1998 she has been one of the key authors and illustrators for the popular "Why? Why? Why?" series.
Rights Sold
Hungarian, Mongolian, Portuguese, Russian, Slovenian, Spanish (Latin America), Swedish