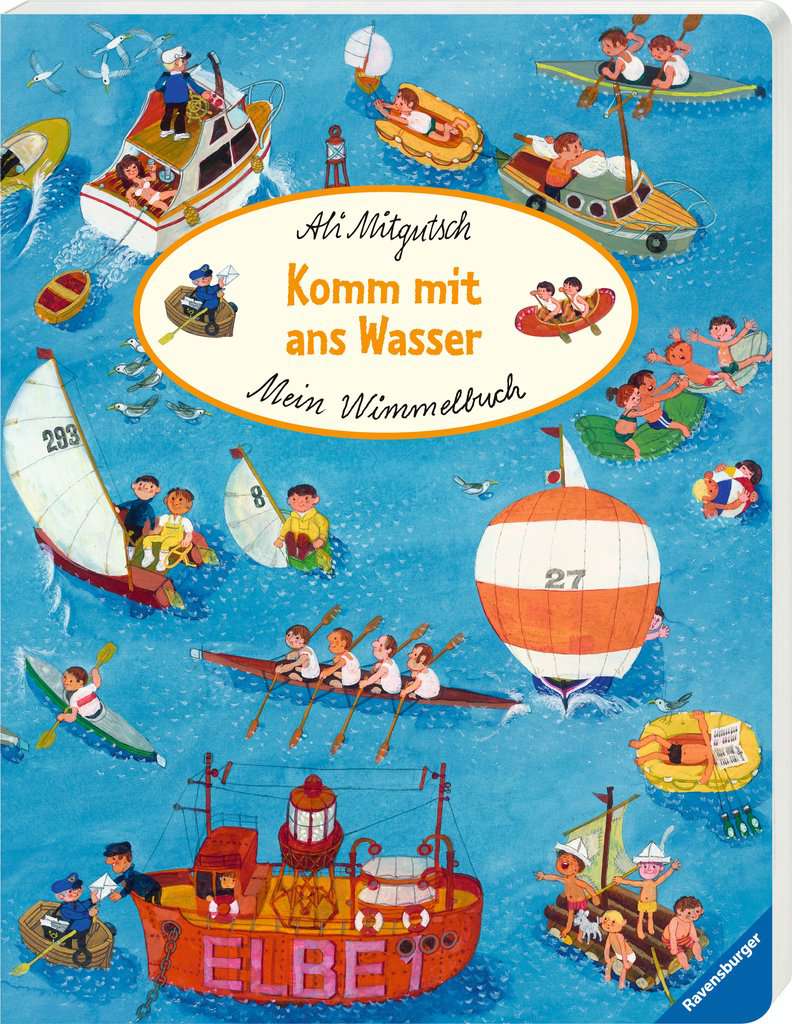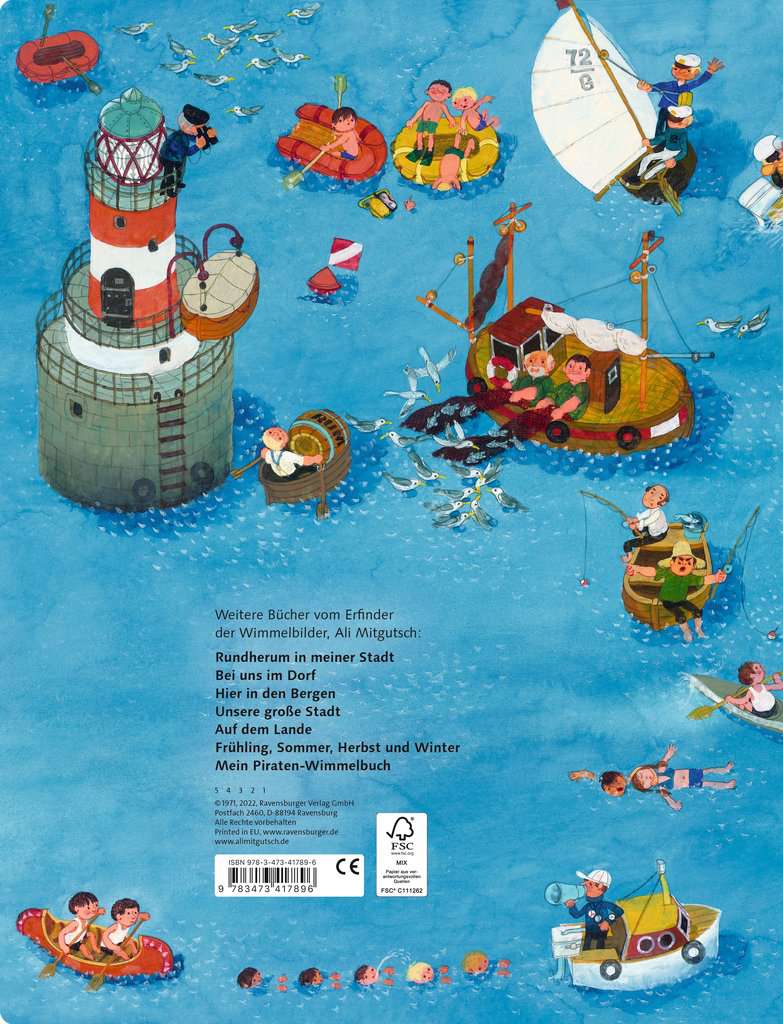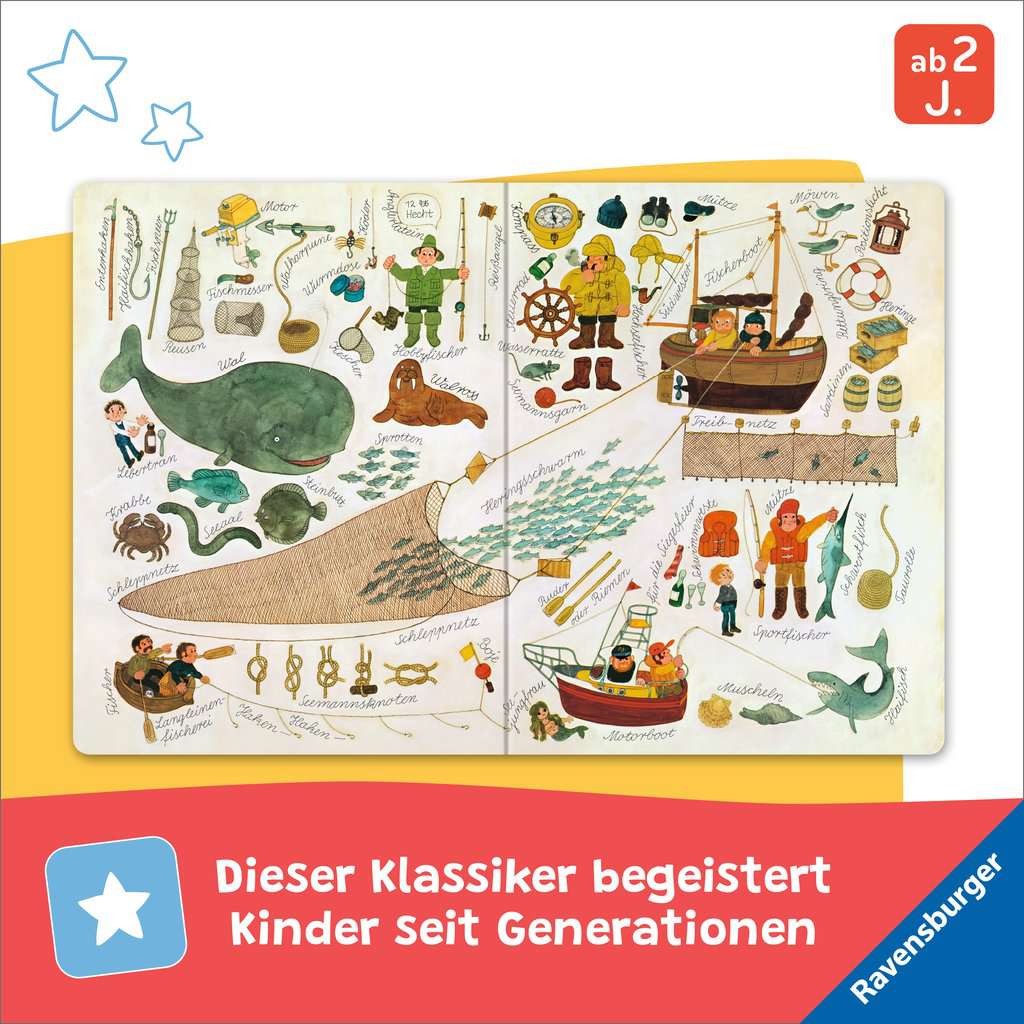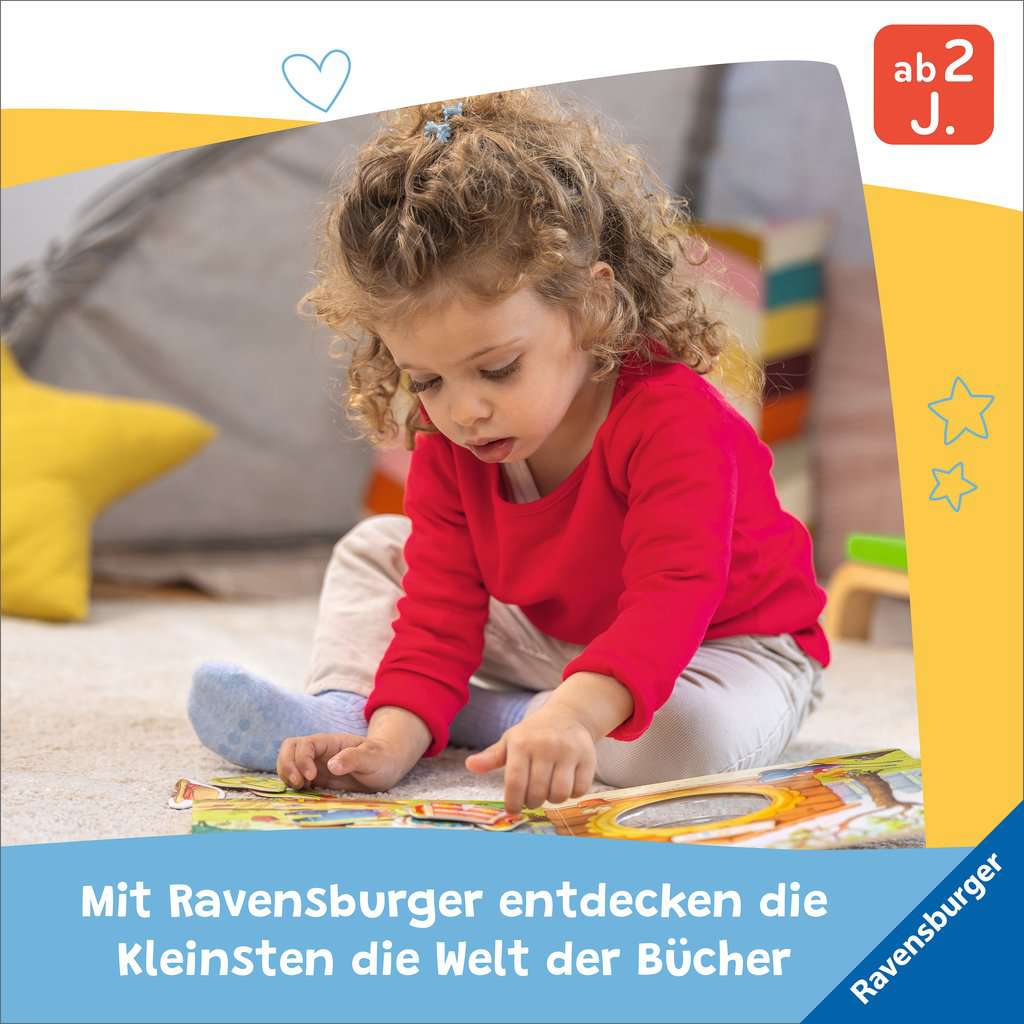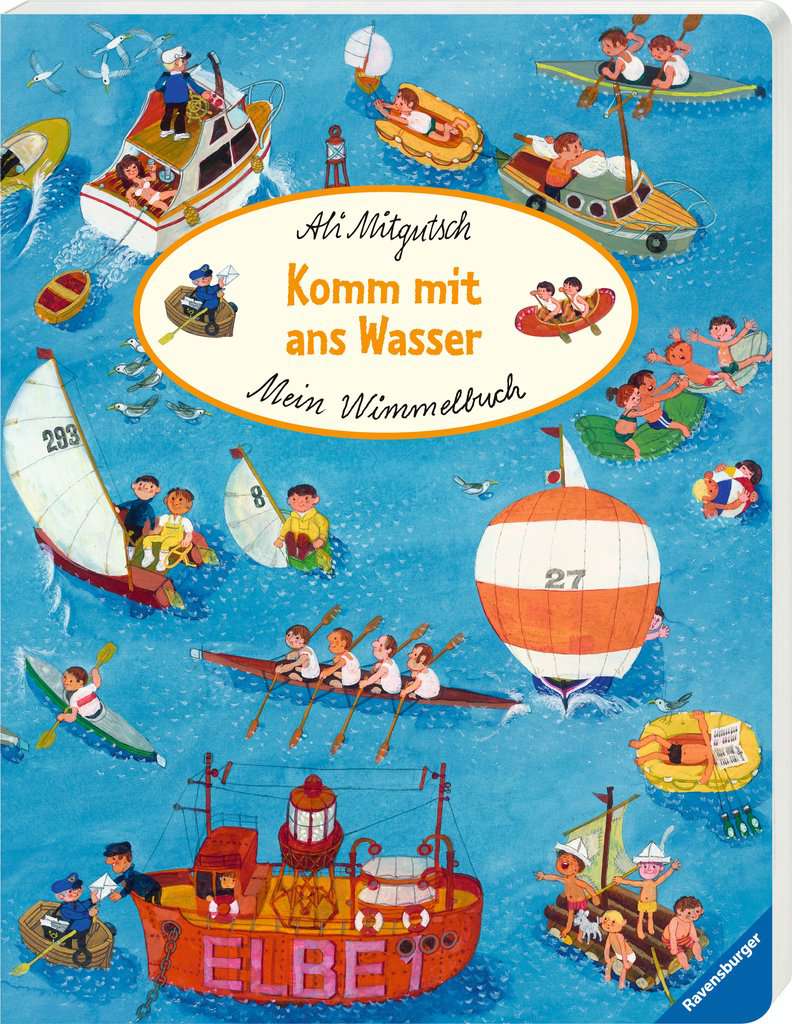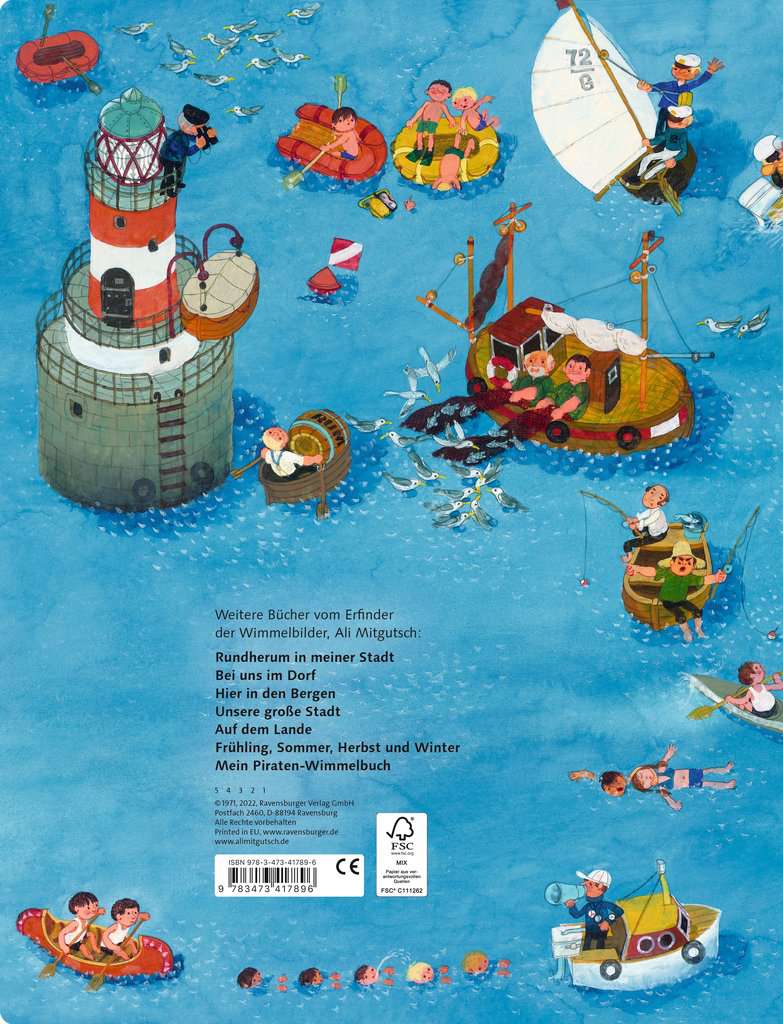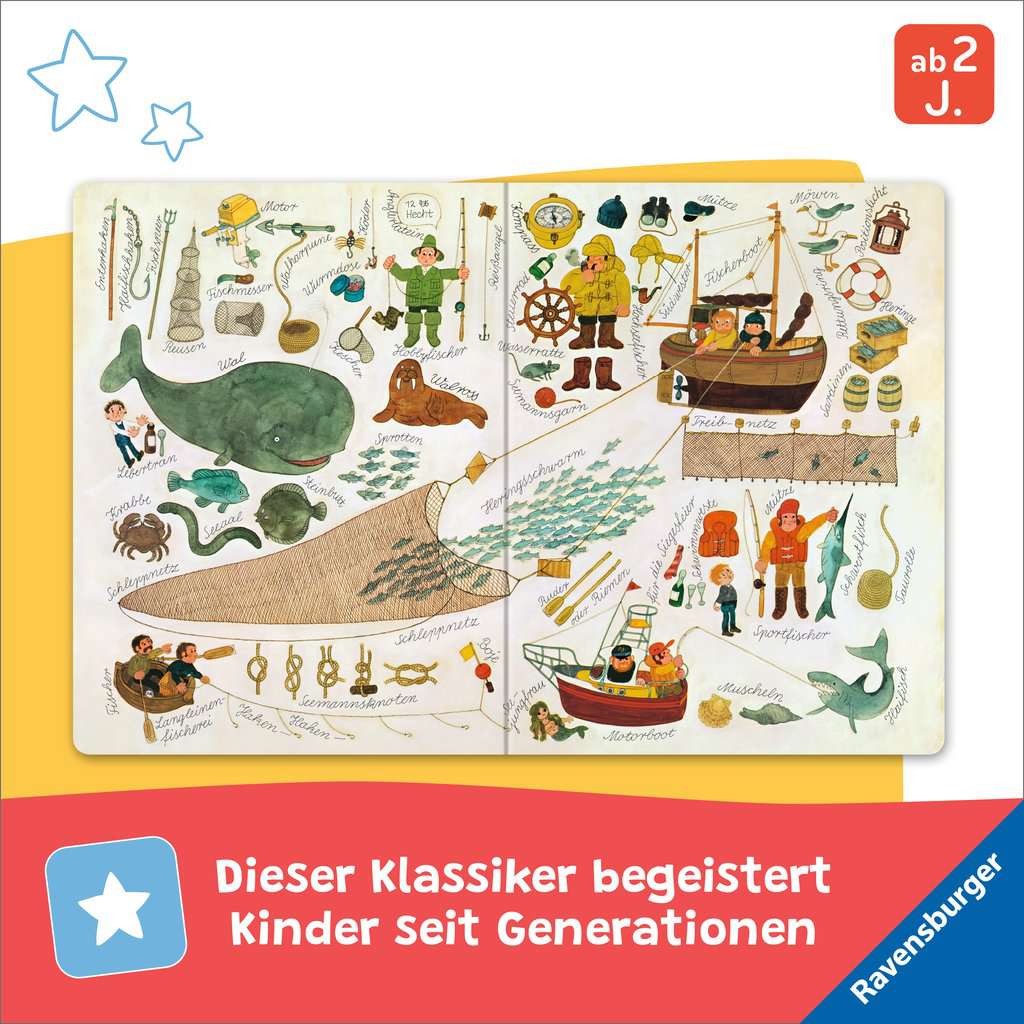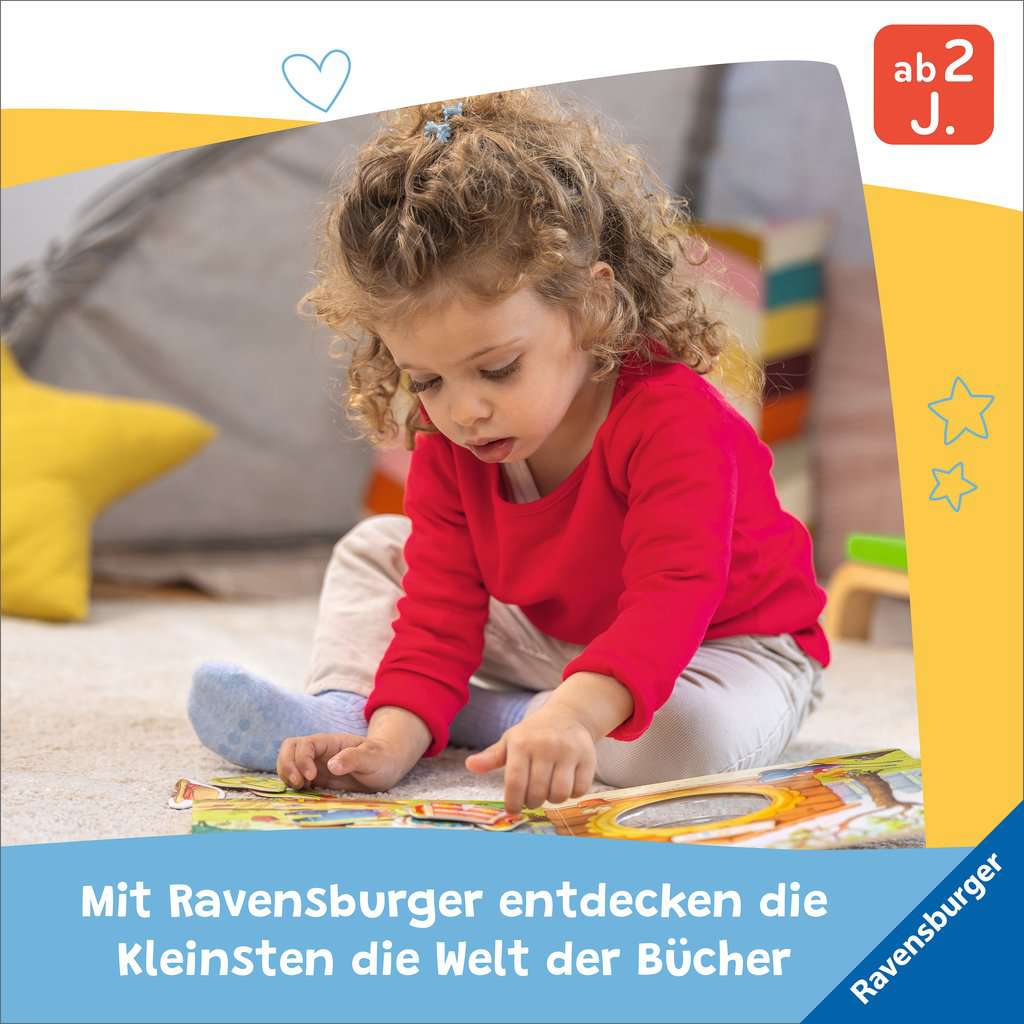 My Search-and-Find-Book: Come Along to the Sea
Mein Wimmelbuch: Komm mit ans Wasser
View all books in the series


The best images from the inventor of search-and-find books

Picture book fun across generations

Endless stories – completely without words

16 pp
2 years +
26 x 34 cm
EUR 12.99
November 2021
Board Book
978-3-473-41789-6
Content
The joyful search begins at the lively fish market of a small town by the sea and ends in the hold of a big ocean steam ship. Two of the seven double pages label objects related to the sea and fishing - be it blarney, cans full of worms, painful encounters with sea urchins, or stowaways. Ali Mitgutsch lets us fly over a crowded beach and shows us the everyday lives of very different ports. The book provides a fun expedition for the entire family.
About the Series
Search-and-find images tell countless stories for any generation, entirely without words.
The Author
Ali Mitgutsch was born in 1935 in Munich. During the course of a very tedious lithography internship he decided to become a freelance graphic artist. He did then, in fact, study graphic arts and make his dream reality. Mitgutsch is married and has three children, and divides his time between the town of Schwabing and an old farmhouse in Bavaria. He draws inspiration for his illustrations from his extensive international travels. In 2003 he was awarded the prestigious Schwabinger Kunstpreis (Swabian Art Prize).
Rights Sold
Chinese, Italian, Polish