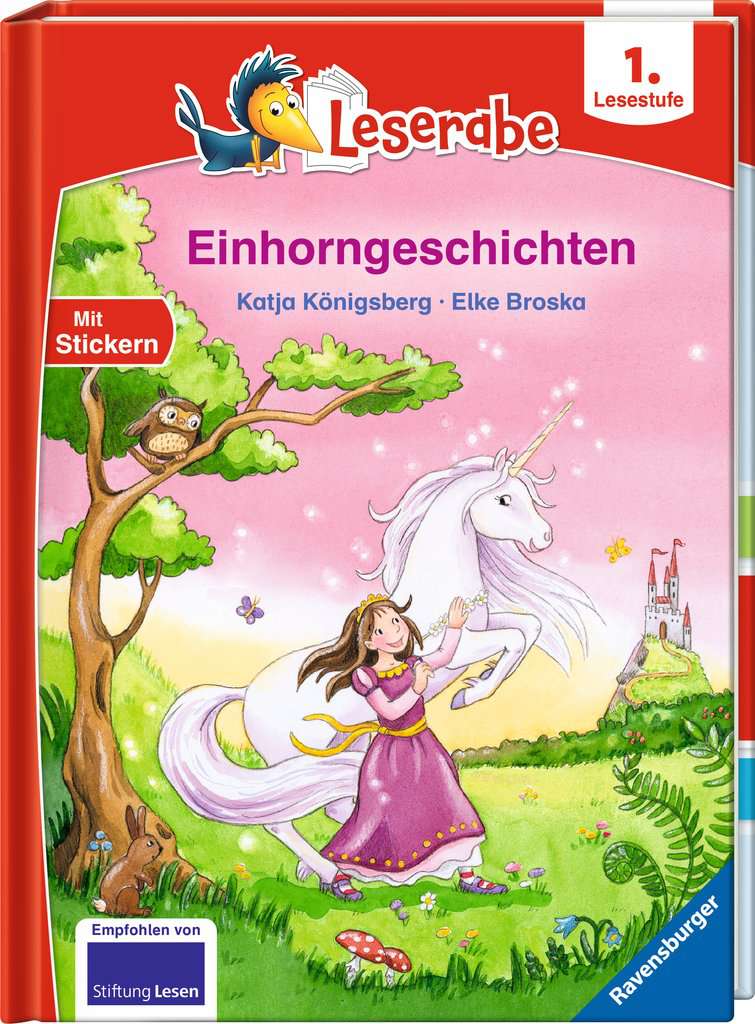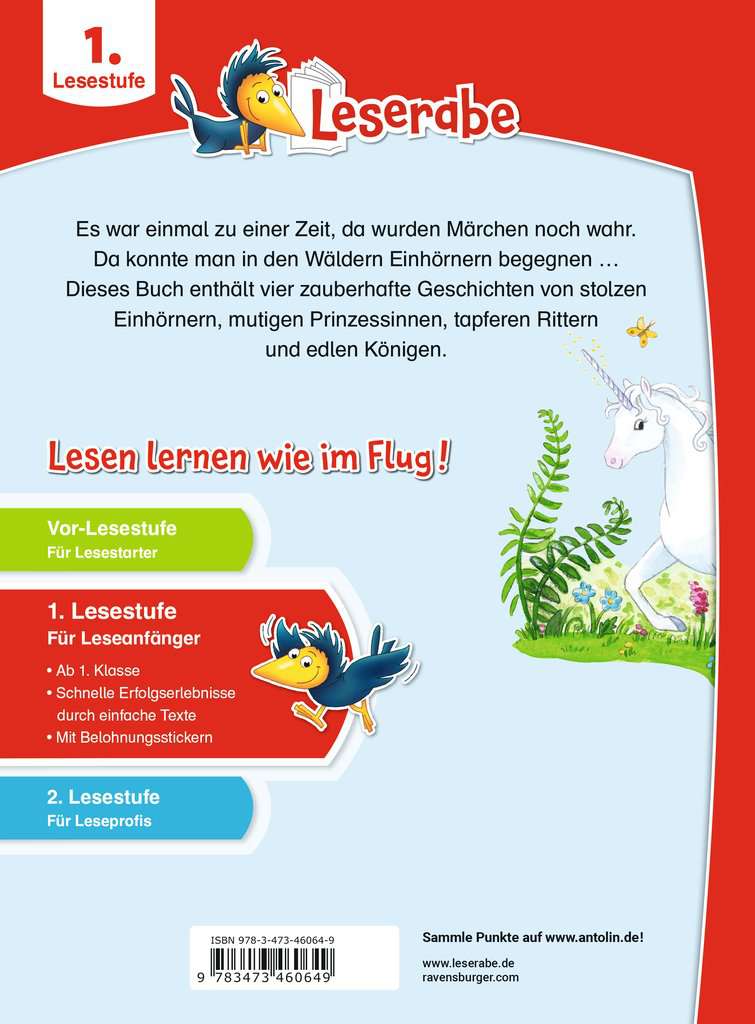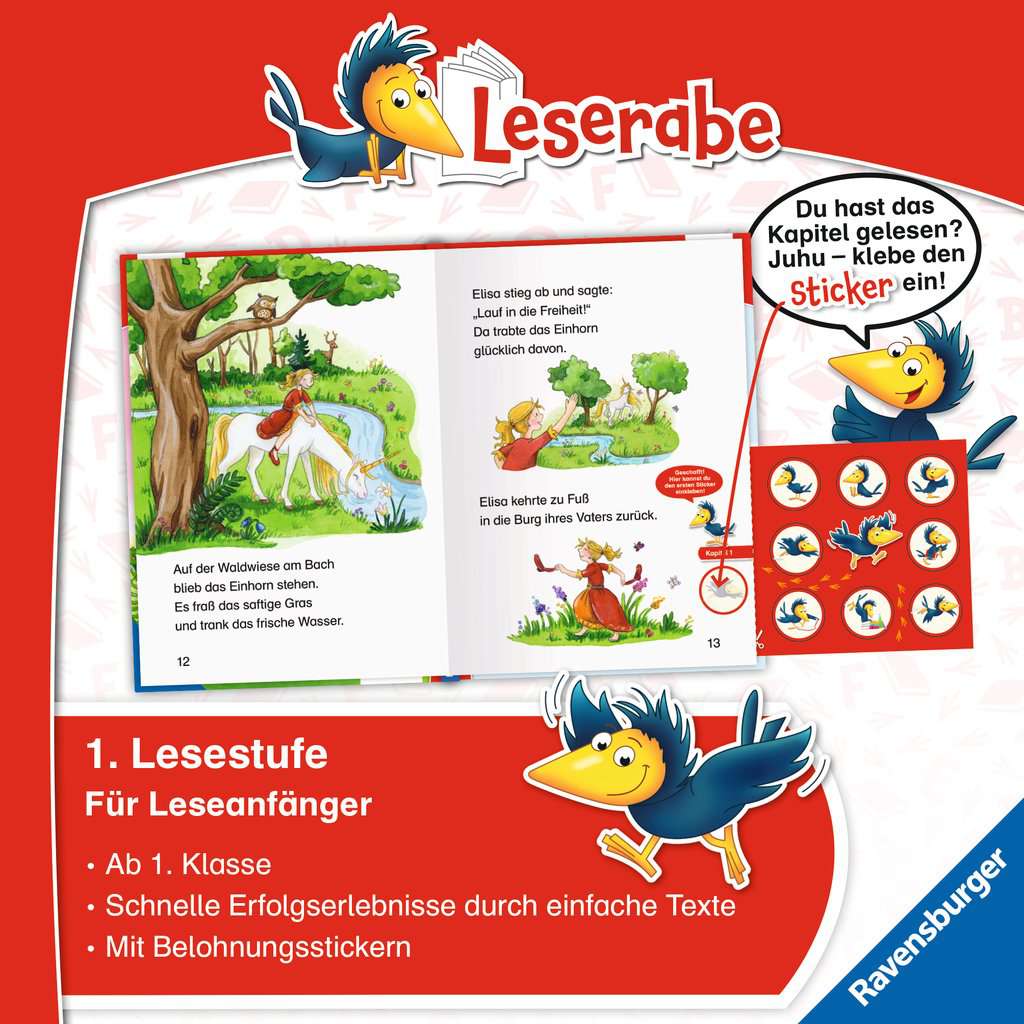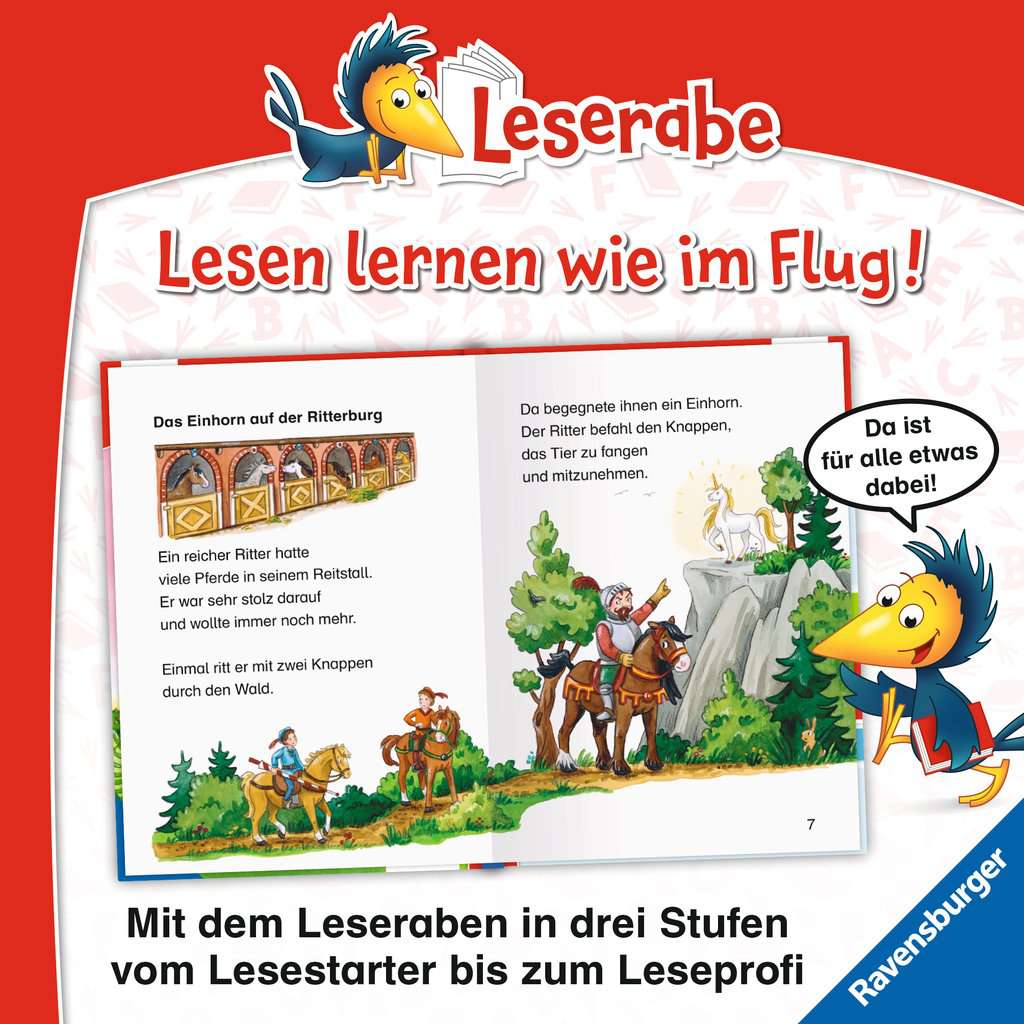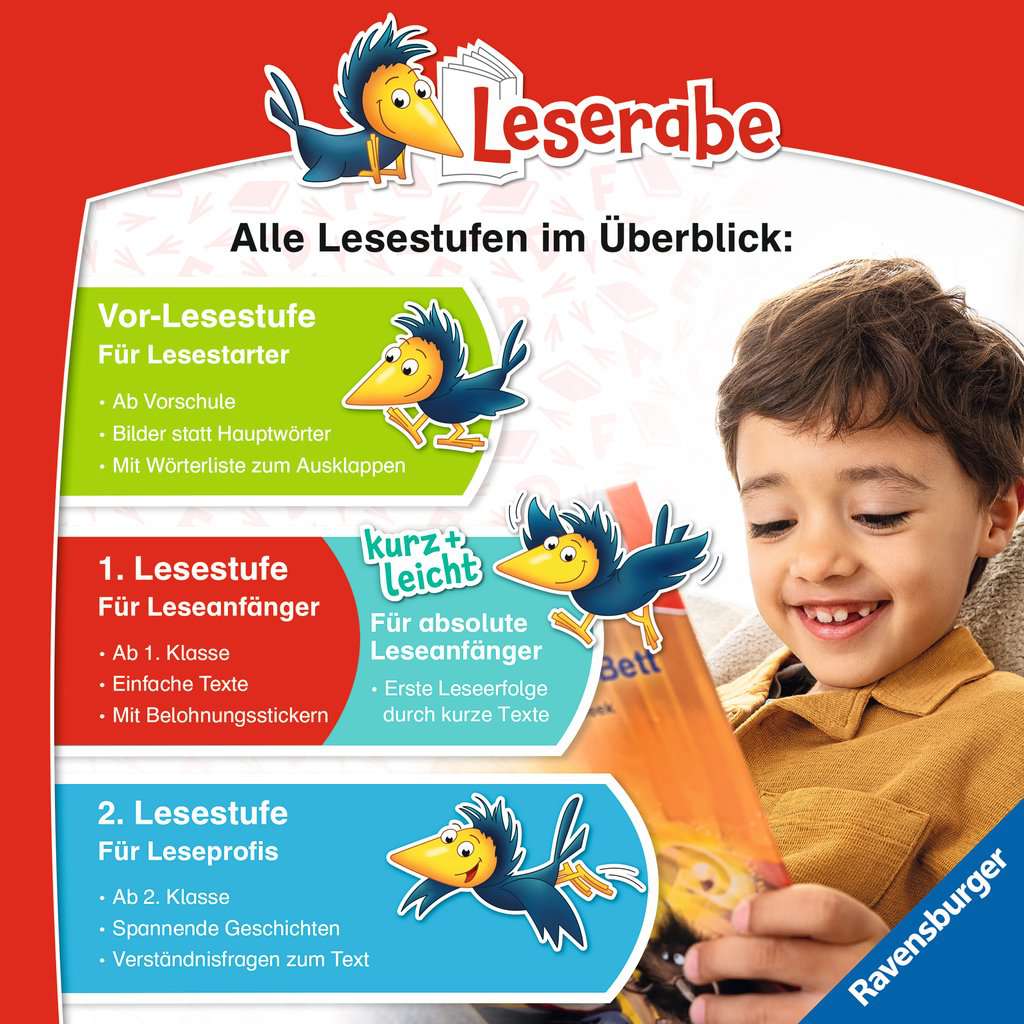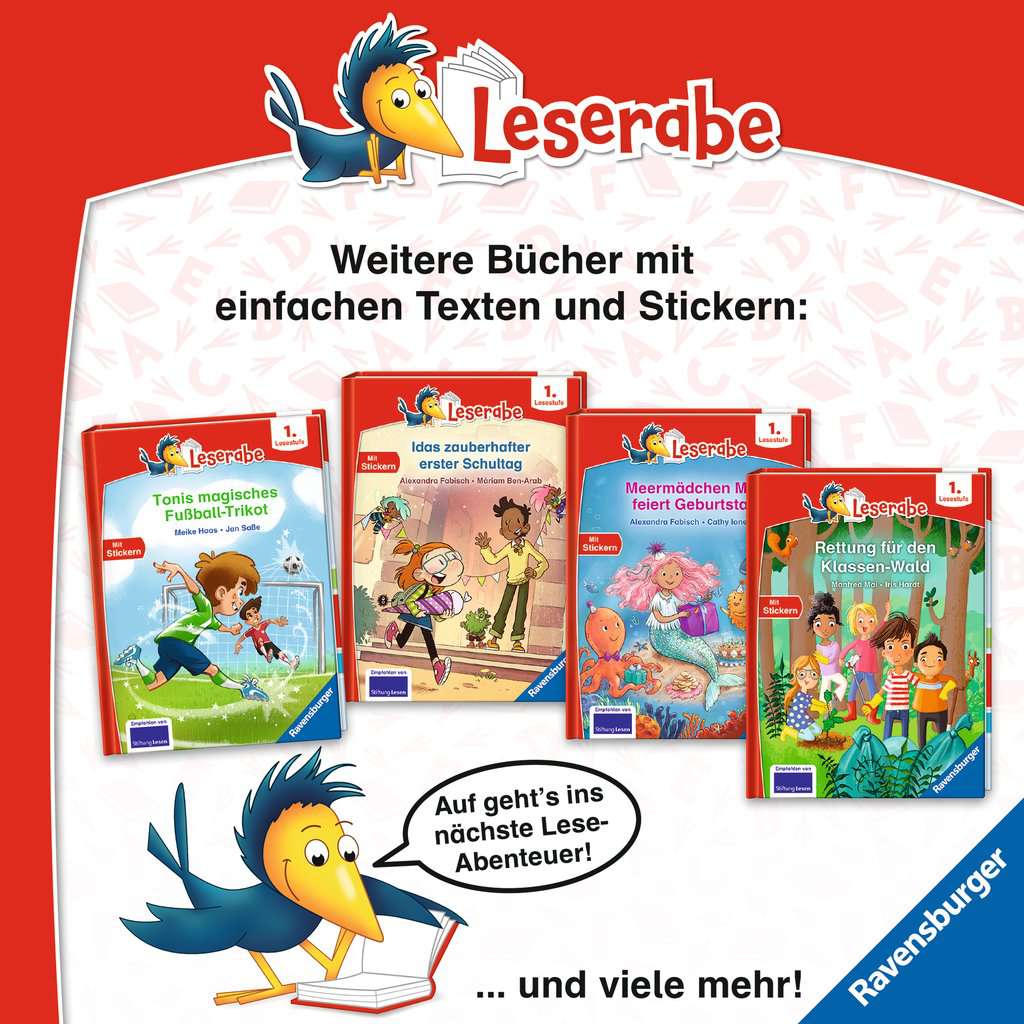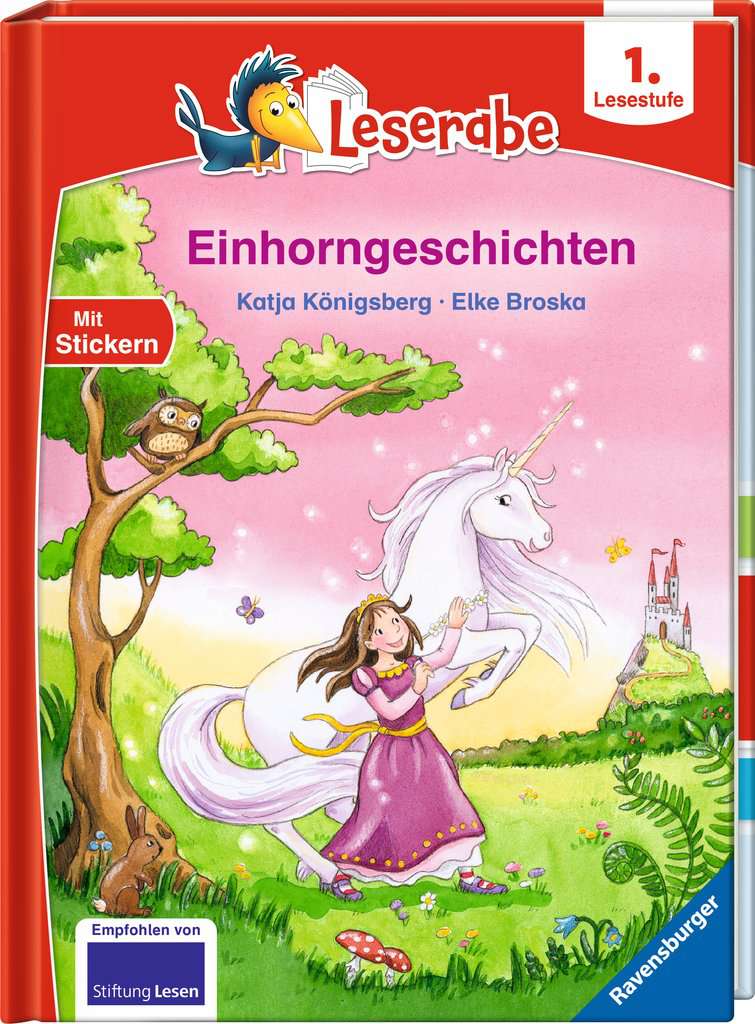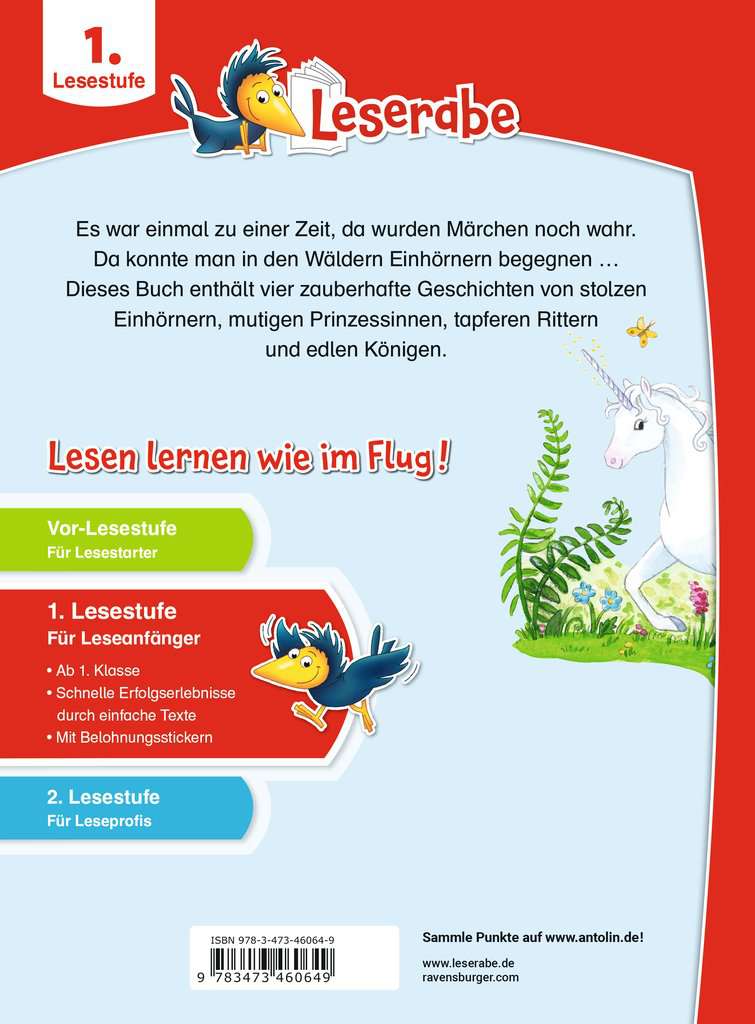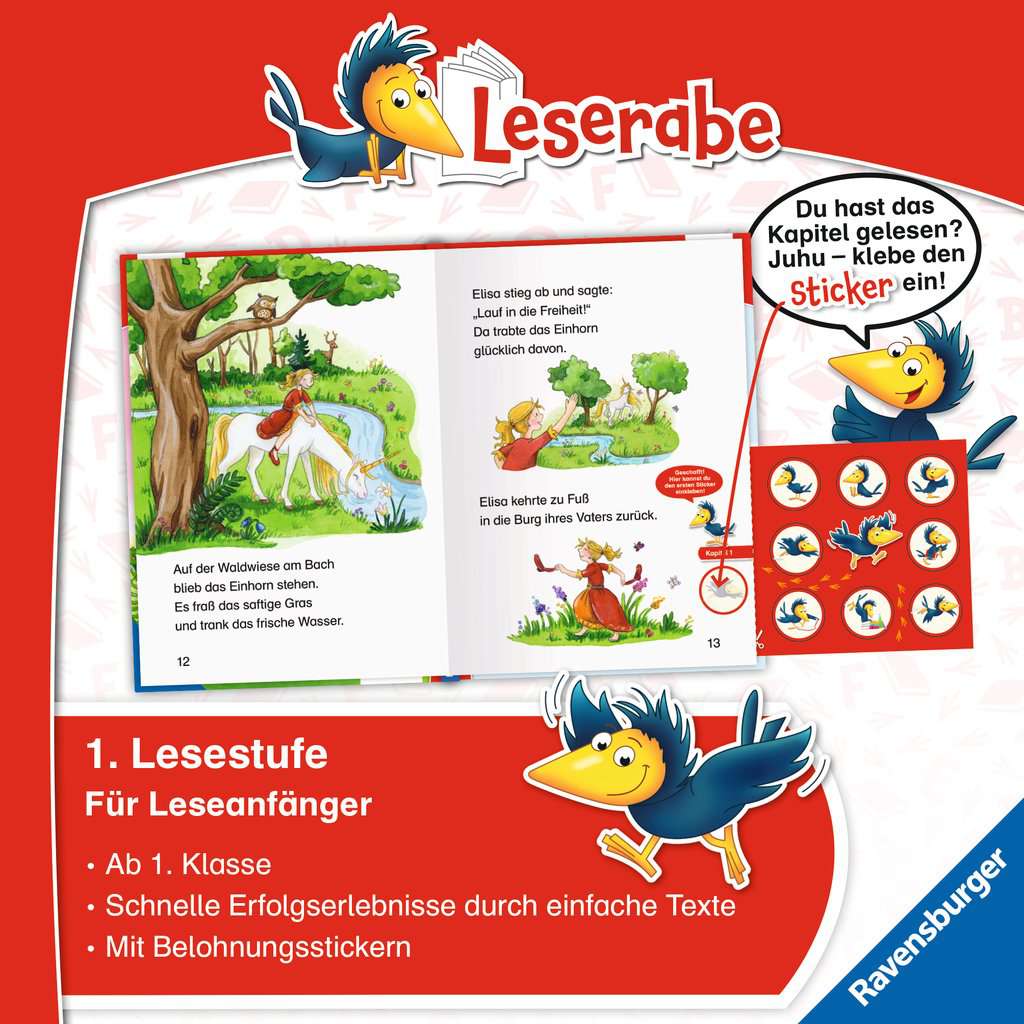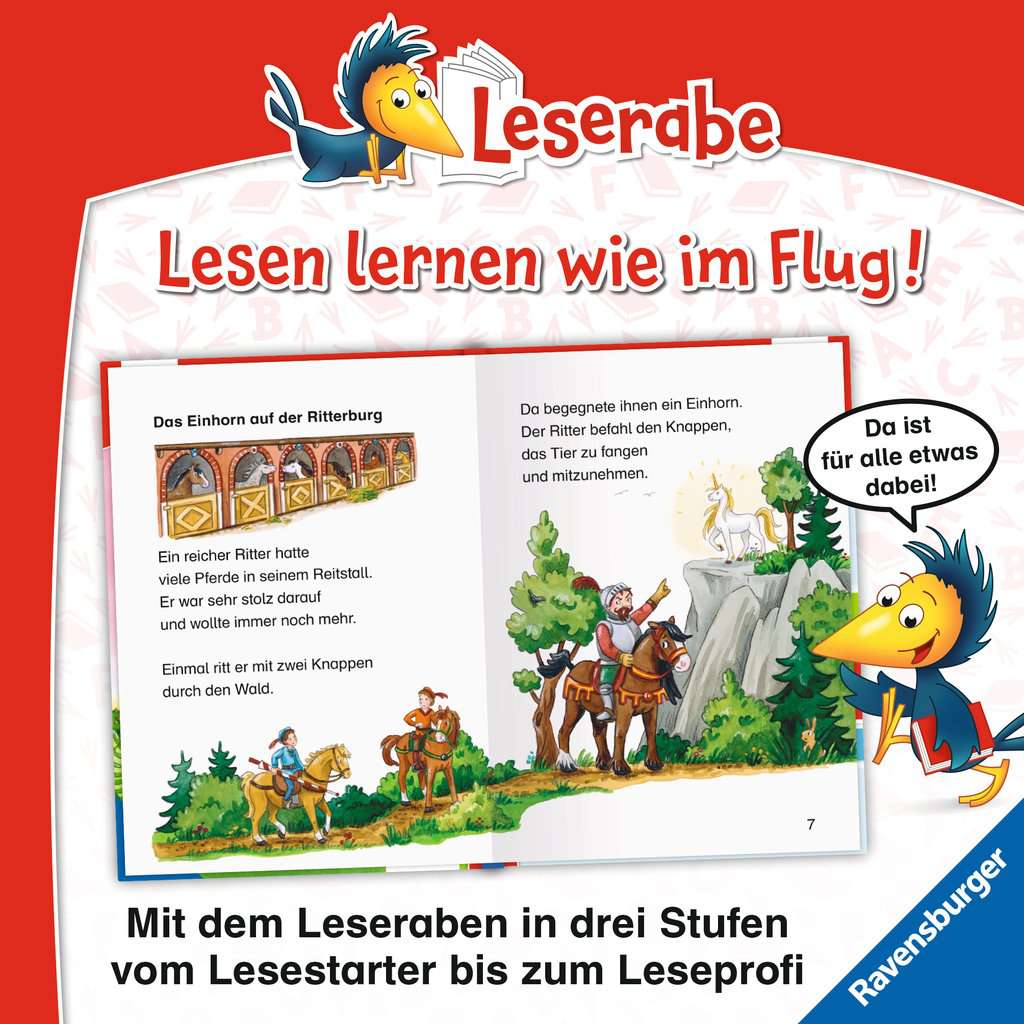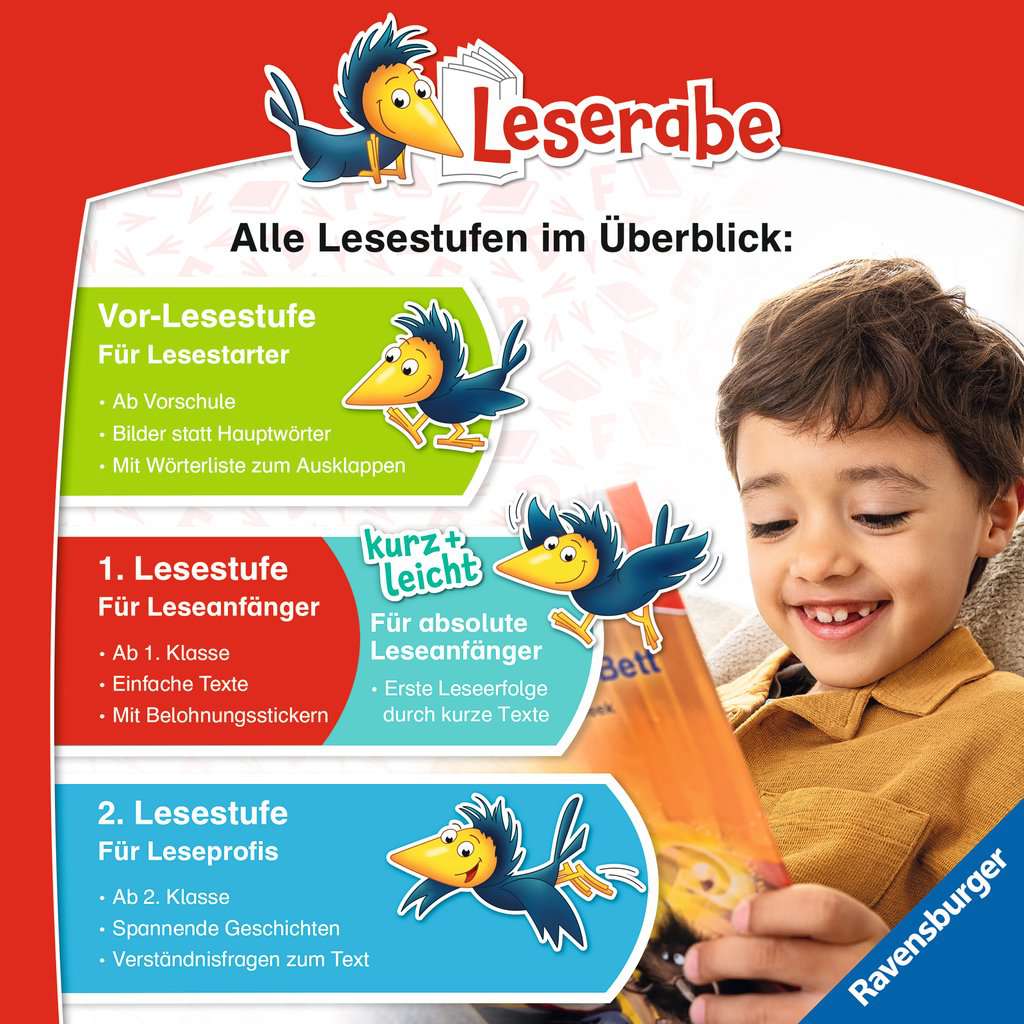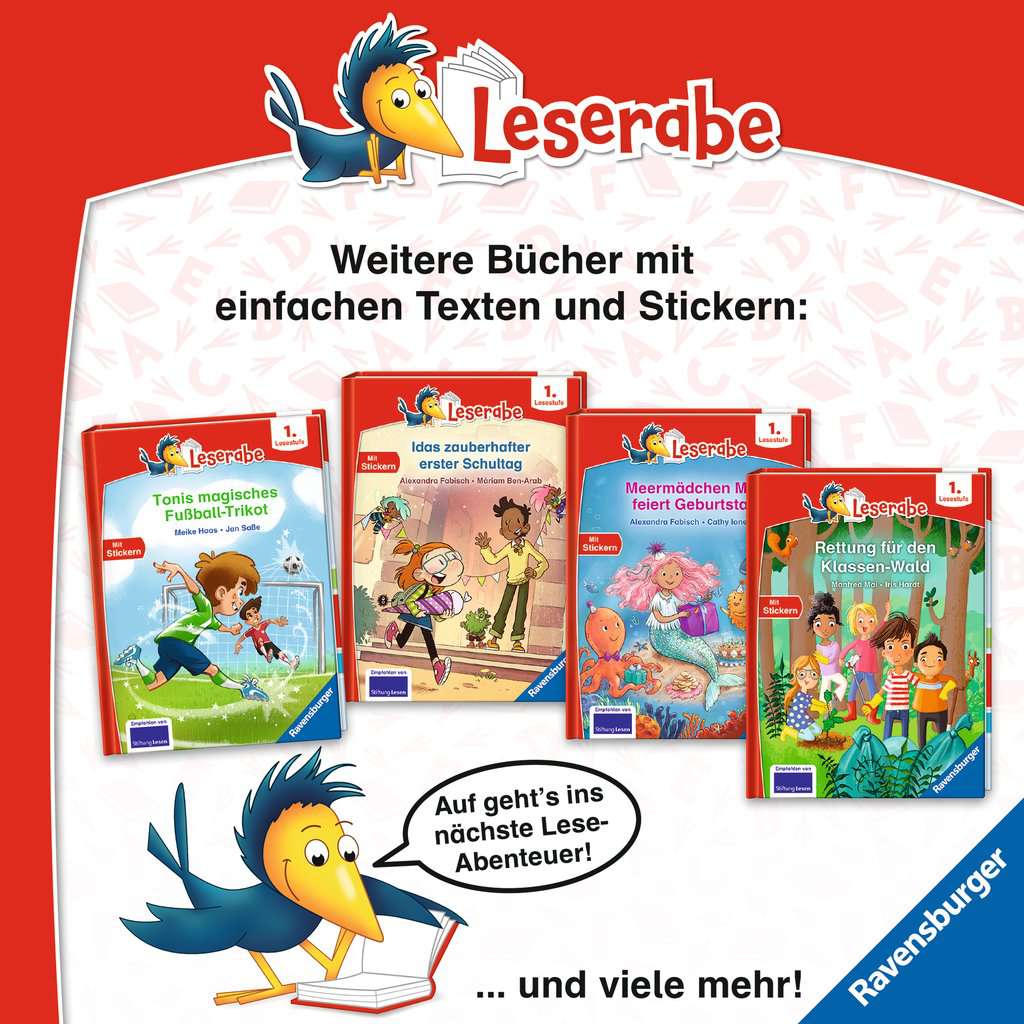 Reading Raven (Level 1): Unicorn Stories
Leserabe - 1. Lesestufe: Einhorngeschichten
View all books in the series


1st grade and up

Simple texts provide an immediate sense of achievement

Colour illustrations throughout

48 pp
6 years +
17,6 x 24 cm
EUR 8.99
May 2021
Hardcover
978-3-473-46064-9
• With stickers.
Content
Once upon a time ... you would encounter unicorns in the woods. This volume contains four charming stories about proud unicorns, courageous princesses, brave knights and noble kings: Princess Elisa helps a captured unicorn to flee, a little unicorn makes a new friend, a unicorn helps a prince win a princess's heart and the horn of an injured unicorn regrows as if by magic.
About the Series
The Reading Raven series is designed to encourage beginning readers by providing fun and exciting stories at each ability level, from their first efforts at reading alone to more advanced chapter books Each Reading Raven book includes reading riddles, puzzles to solve using information in the story. This is a fun way to check how well children understand what they read. The first level features short texts with lots of pictures that provide clues to the story's meaning. These books are written in extra-large print. When children are ready for longer stories, the second level of Reading Raven offers short chapter books, also in large print with illustrations that help readers follow the text. The third level is for readers who are becoming proficient, with longer chapters and increasingly complex stories, but still with accompanying pictures and highly readable print.
The Author
Katja Königsberg was born in 1964 in Essen and today lives in Cologne. After learning how to run a bookstore she studied German, English and Art History, and was then an editor in two publishing companies. She currently works for an audiobook publisher. She began writing books after the arrival of her son, Leon, and has written several books for Ravensburger's "Reading Raven" series. Katja Königsberg writes suspenseful and exciting stories for beginning readers that are ideally suited for the abilities of children who haven't accumulated much reading practice.
The Illustrator
Elke Broska, born 1980, studied graphic and communication design at the universities of applied sciences in Bielefeld and Mainz with a focus on illustration and book design. Since 2007 she works as a freelance illustrator for various publishers. She lives and works in Wiesbaden. Her hobbies include music, books, art and design, traveling, tai chi, pug dog and guinea pig. On her work for children, she says, "Children can do so much more than adults want them to believe, and a good book encourages them to go their own way no matter how small they supposedly are."