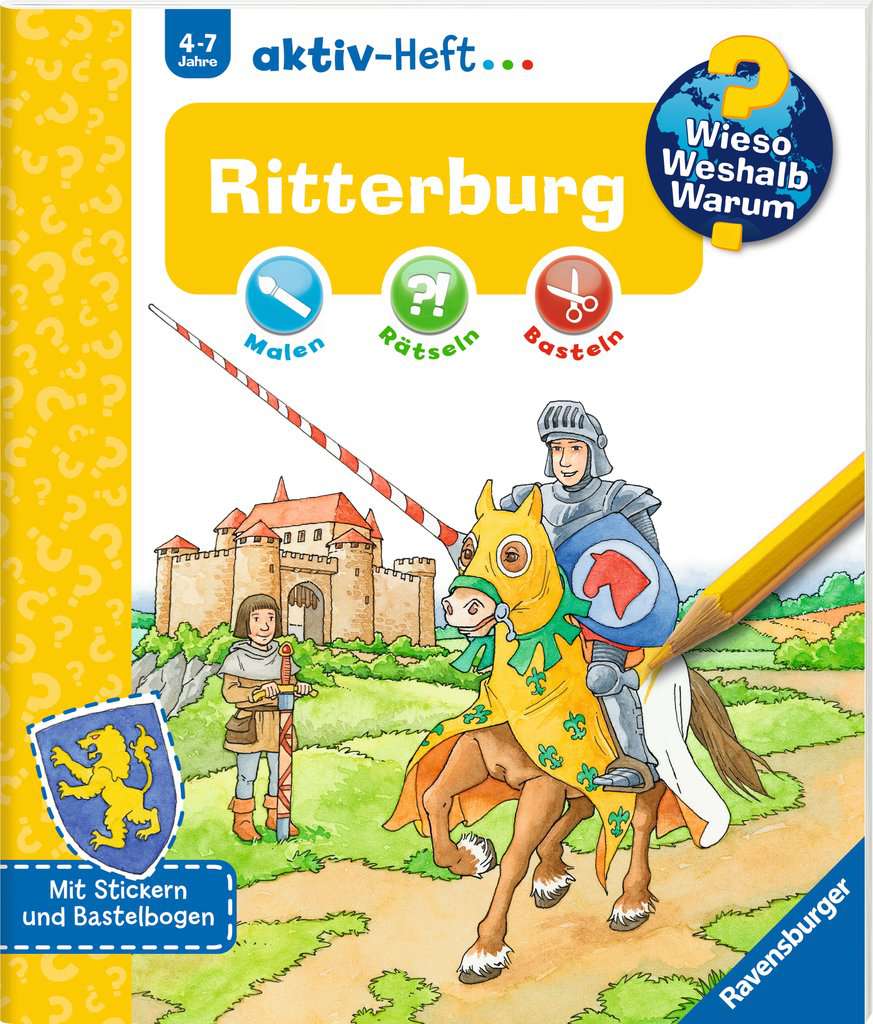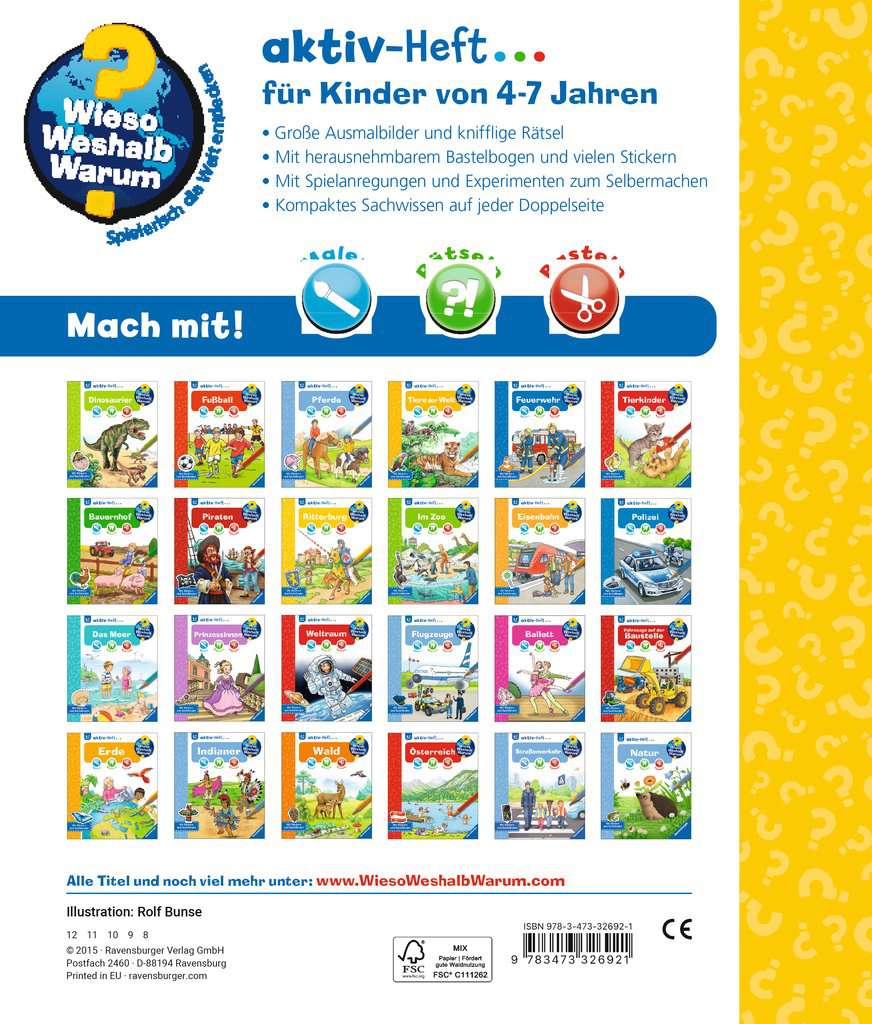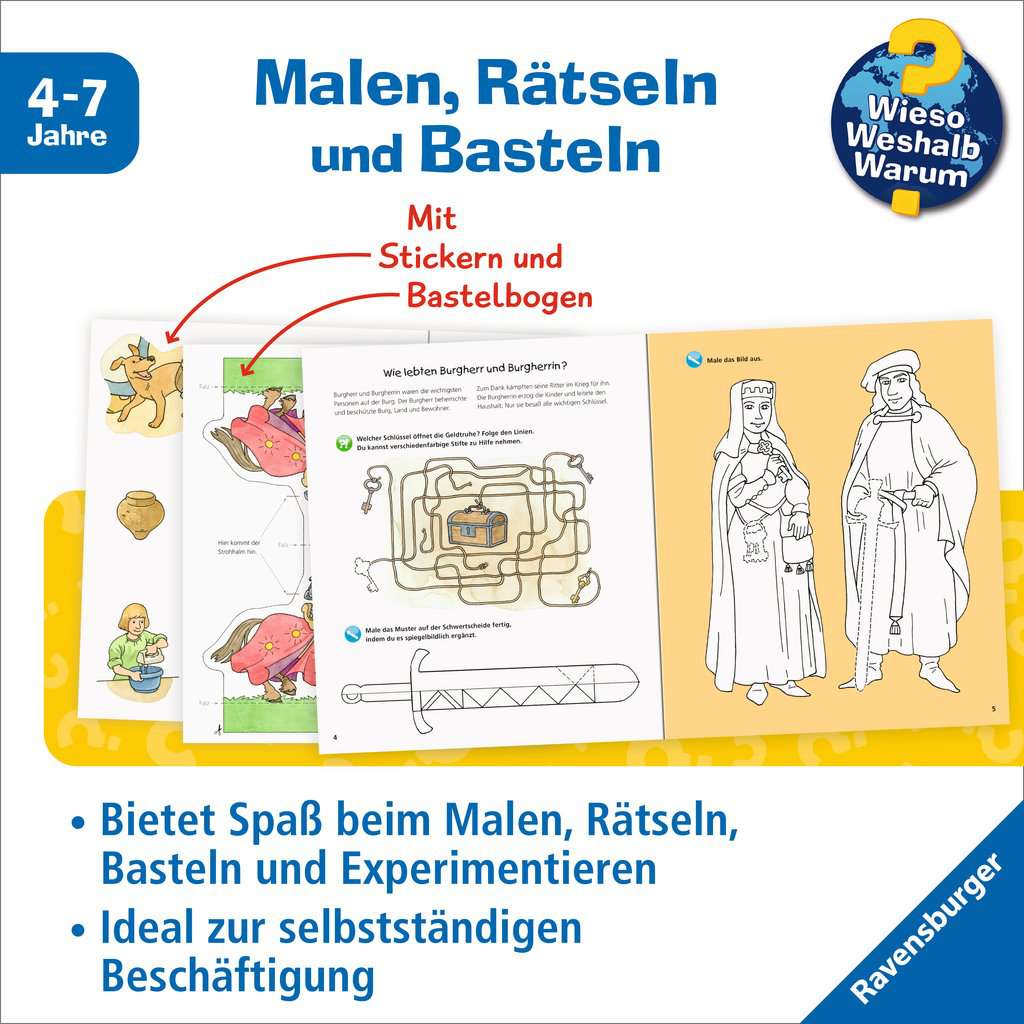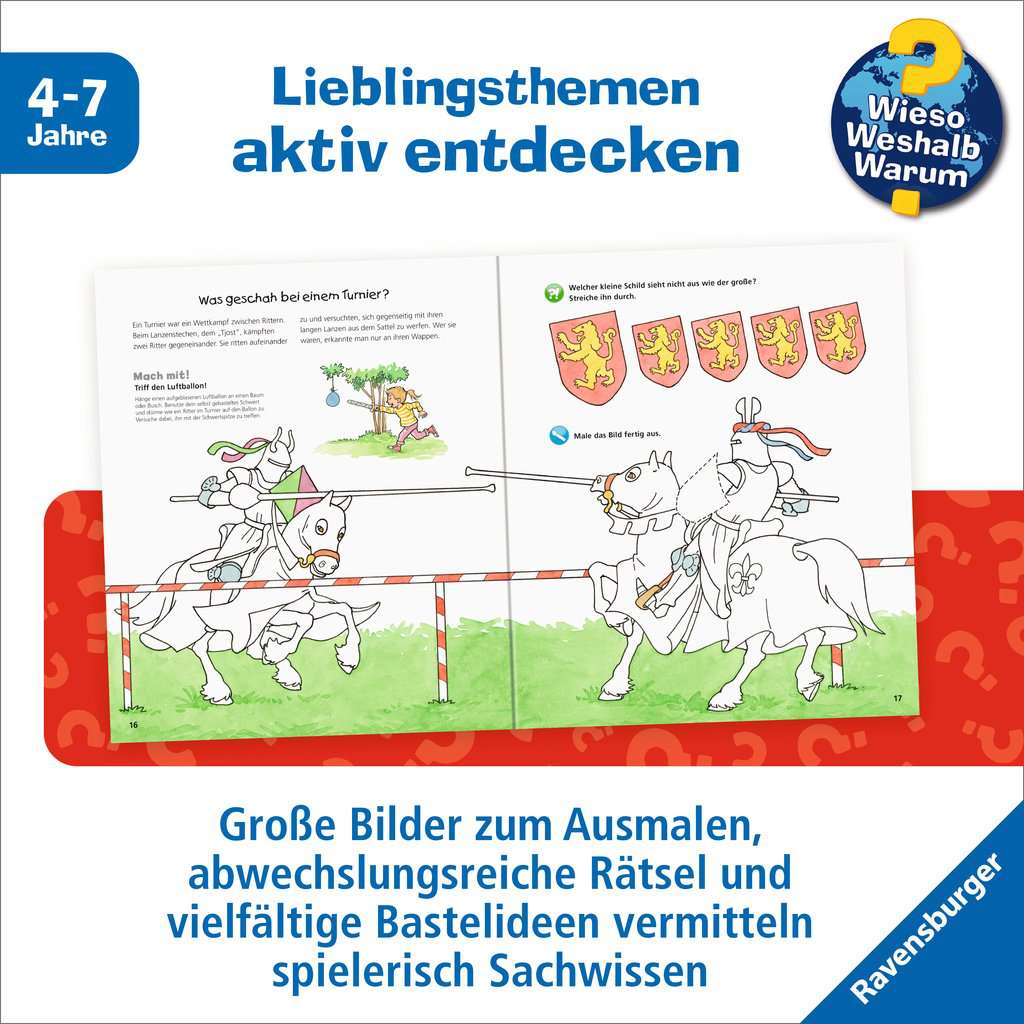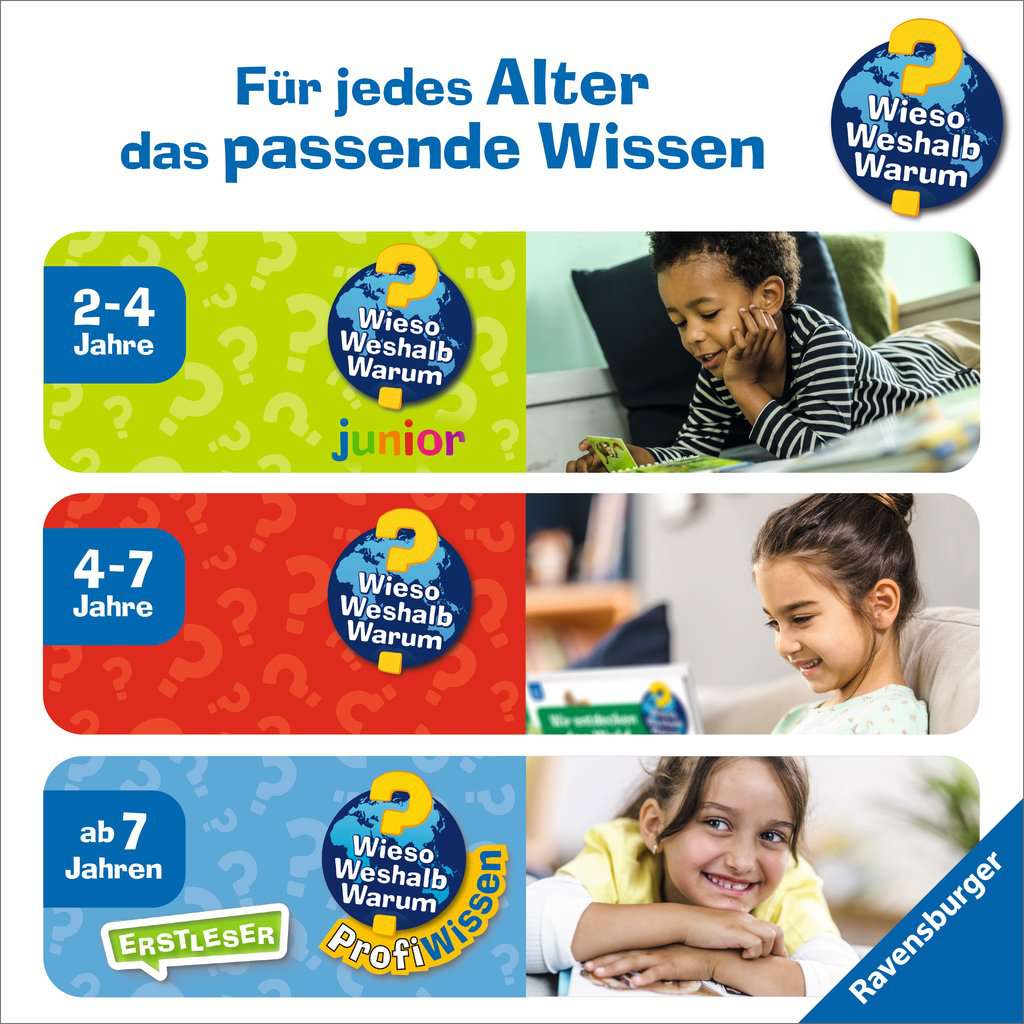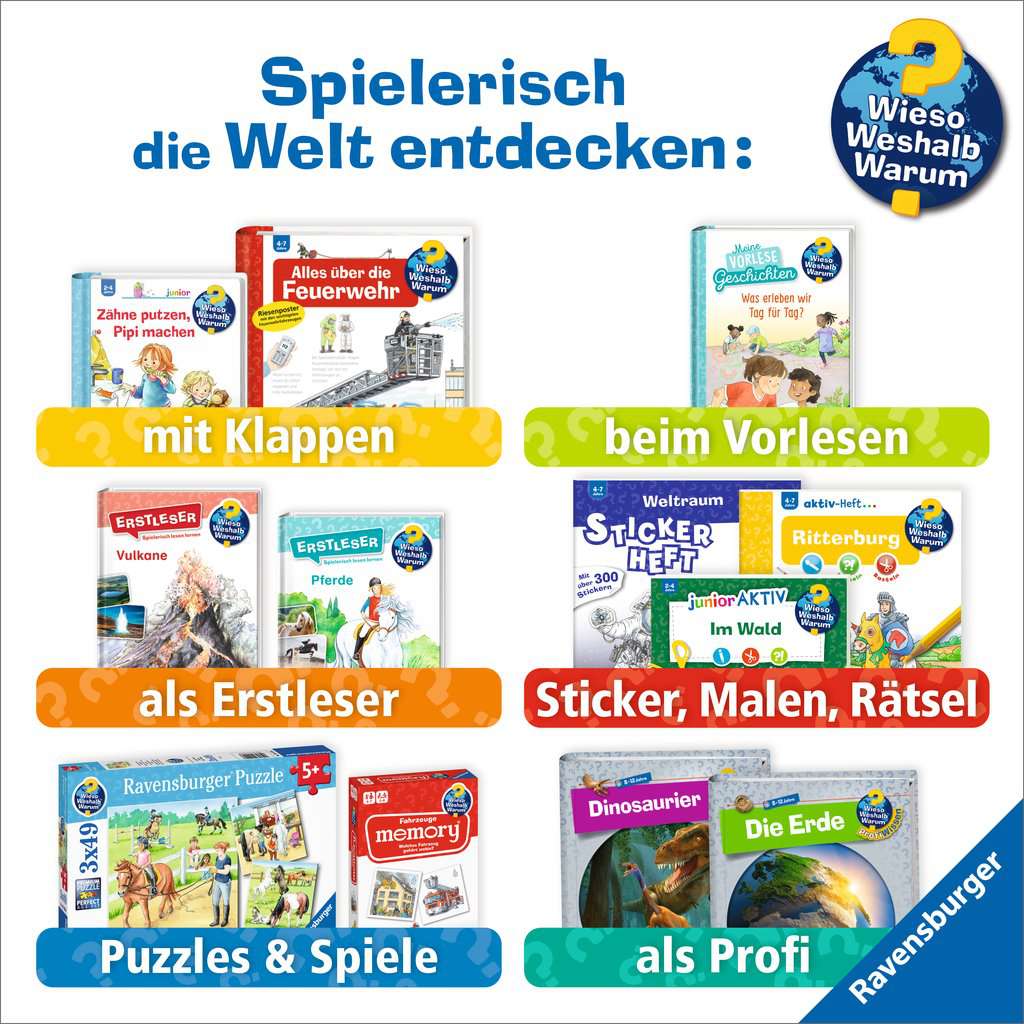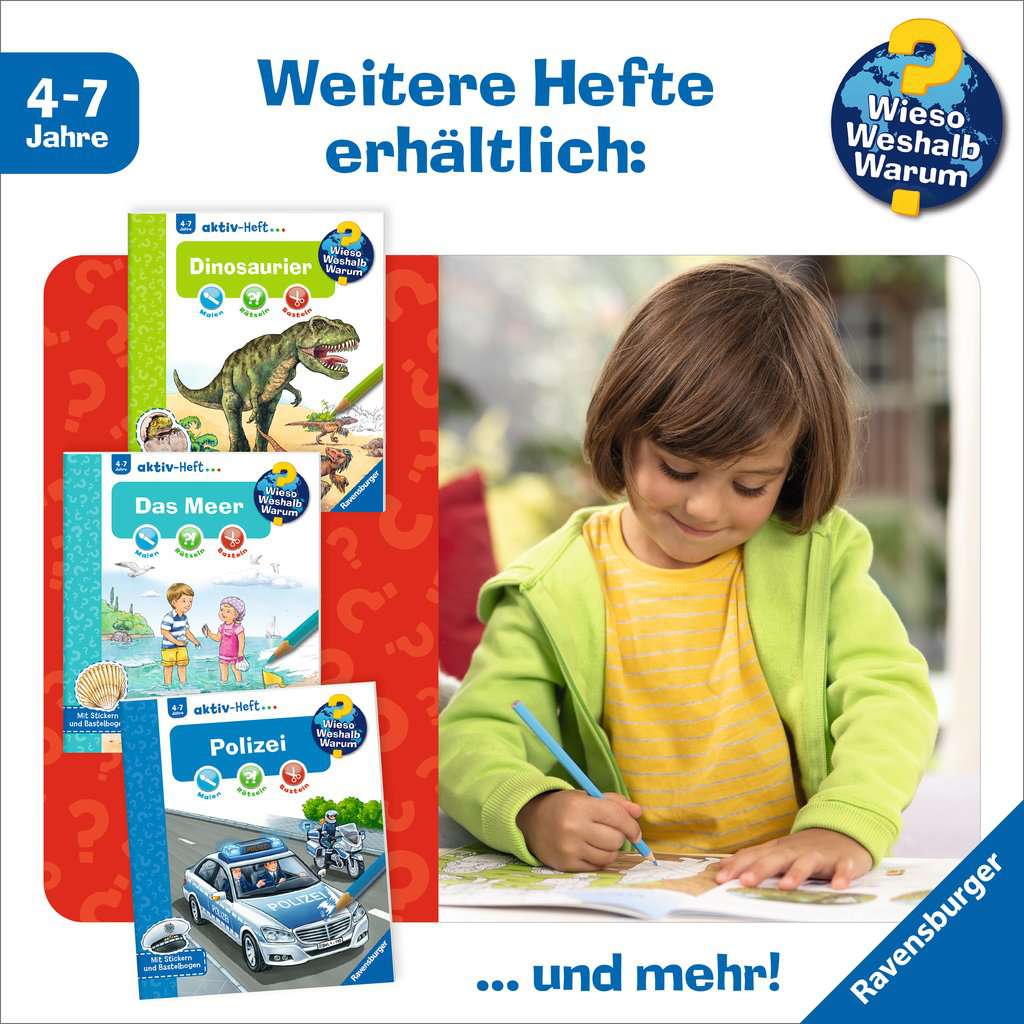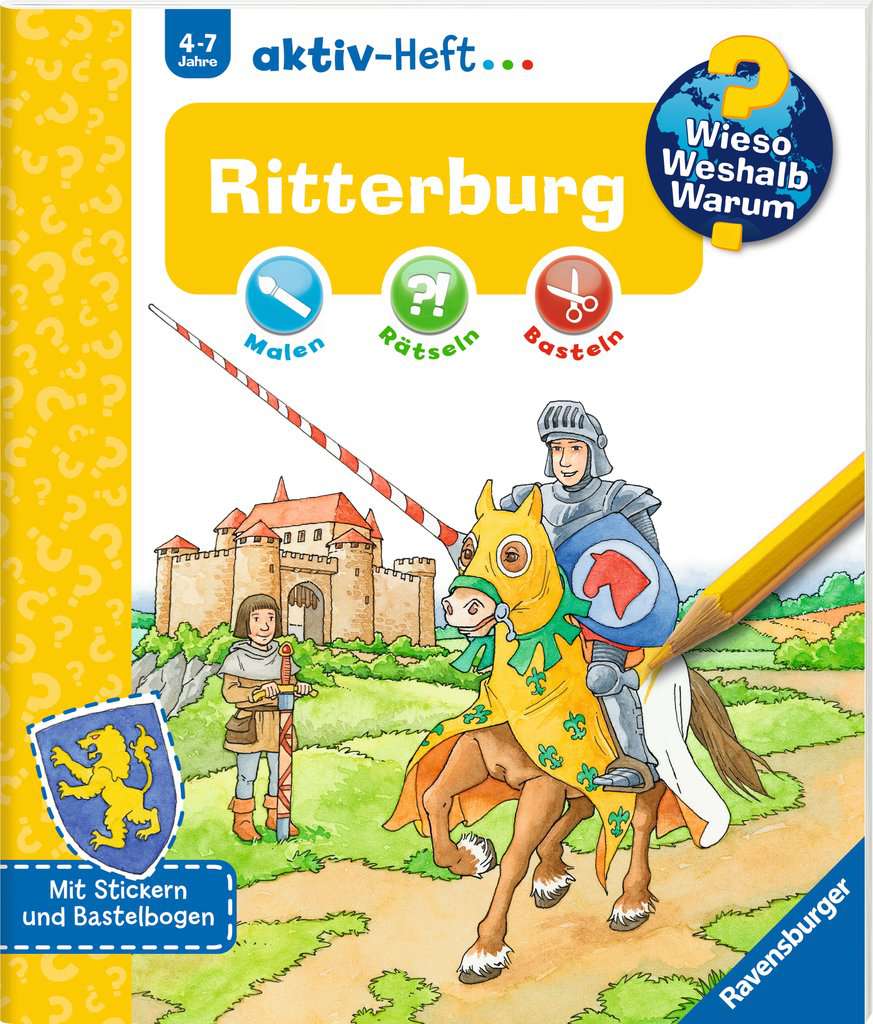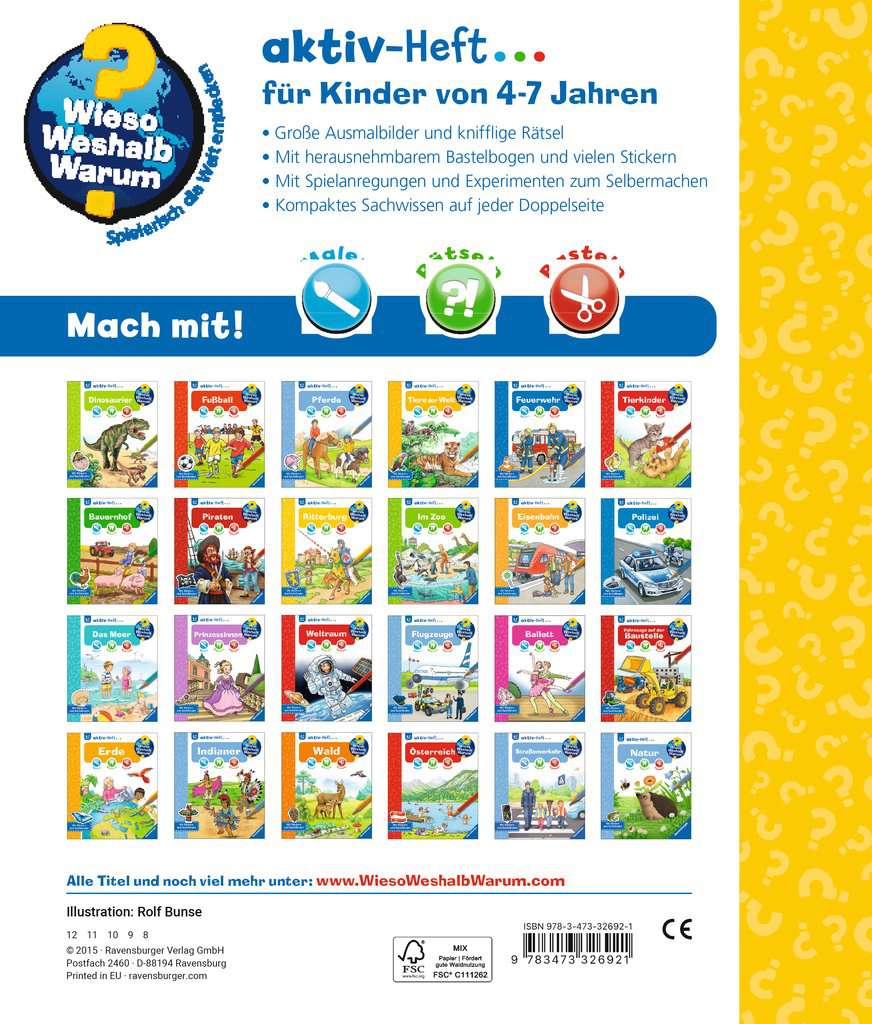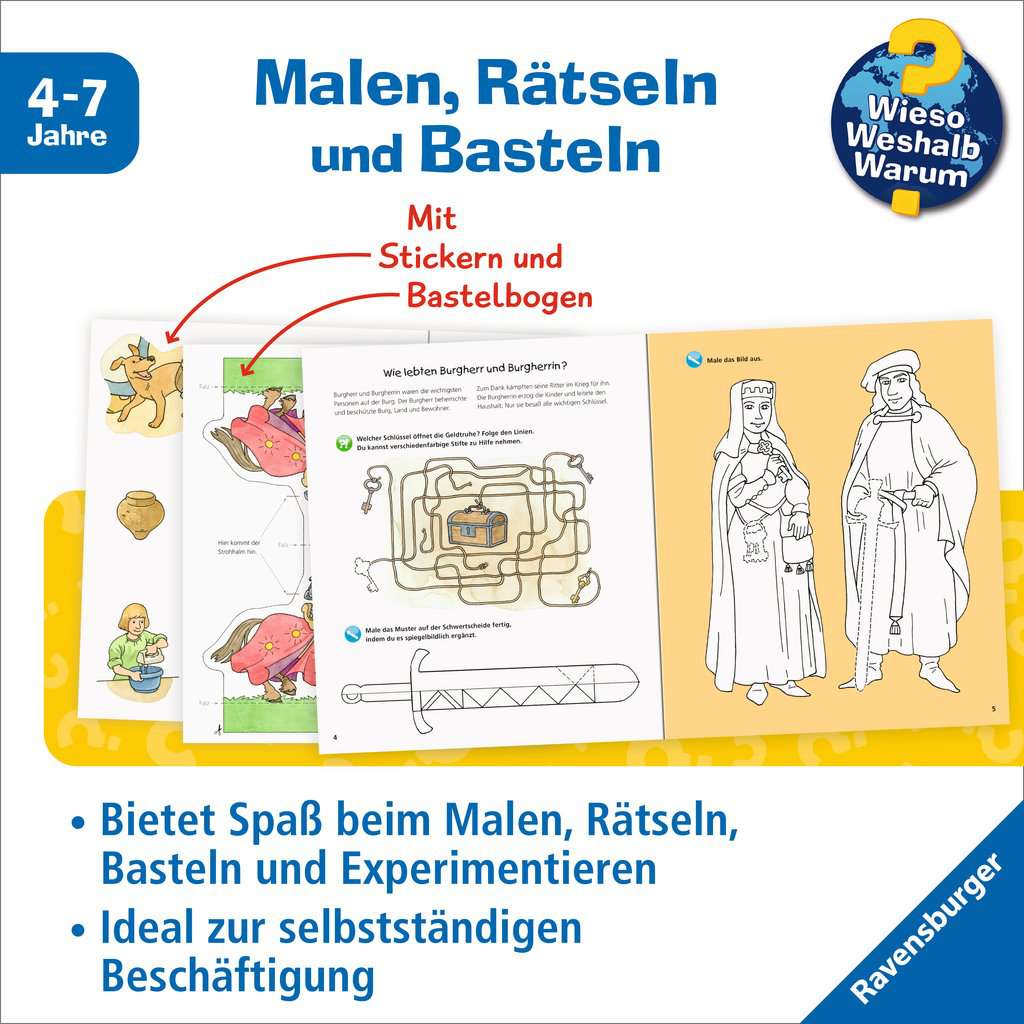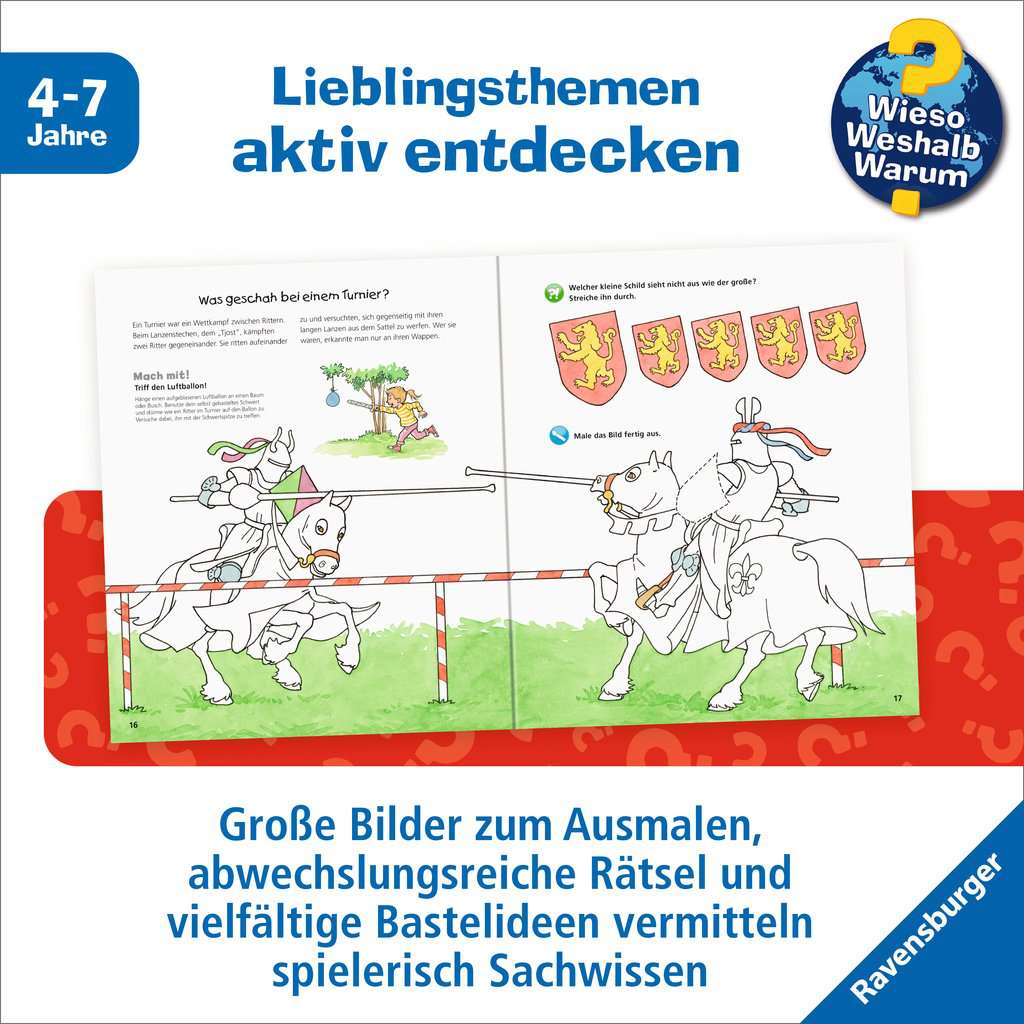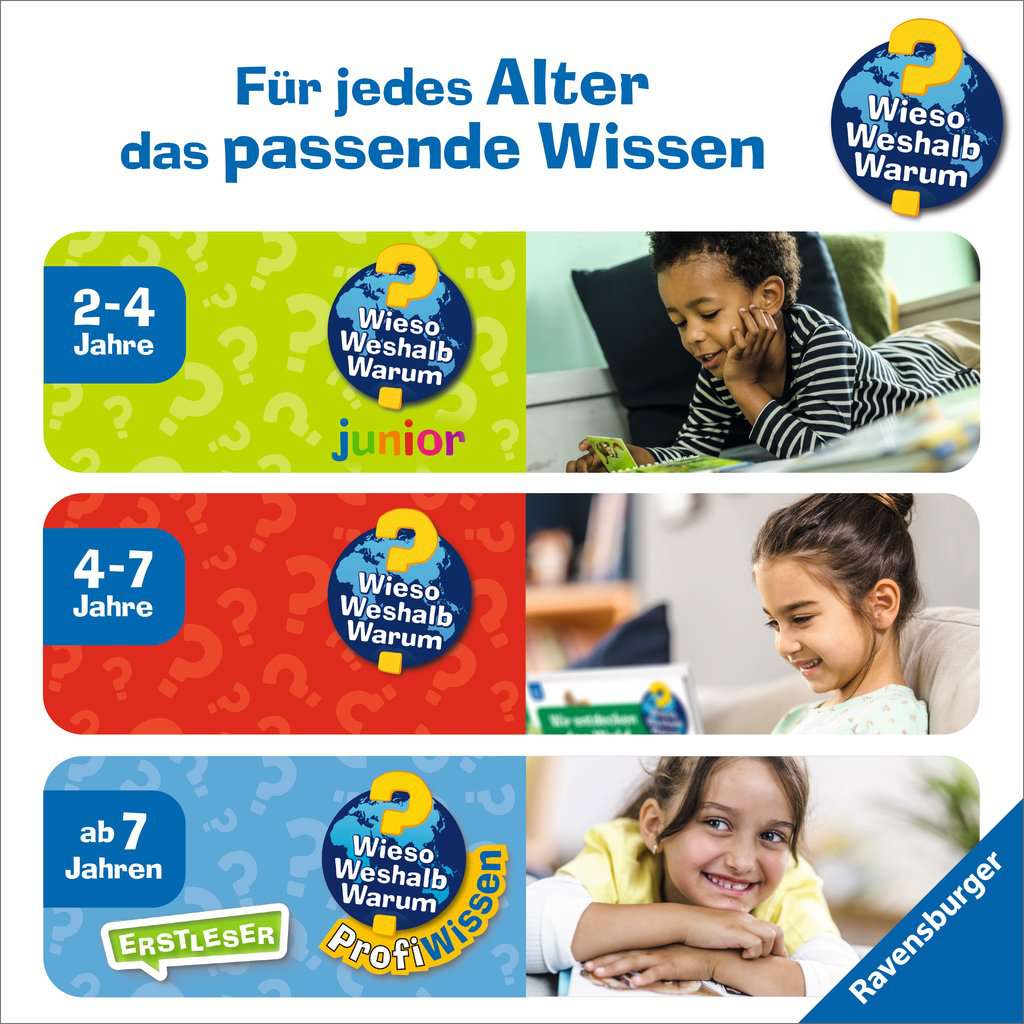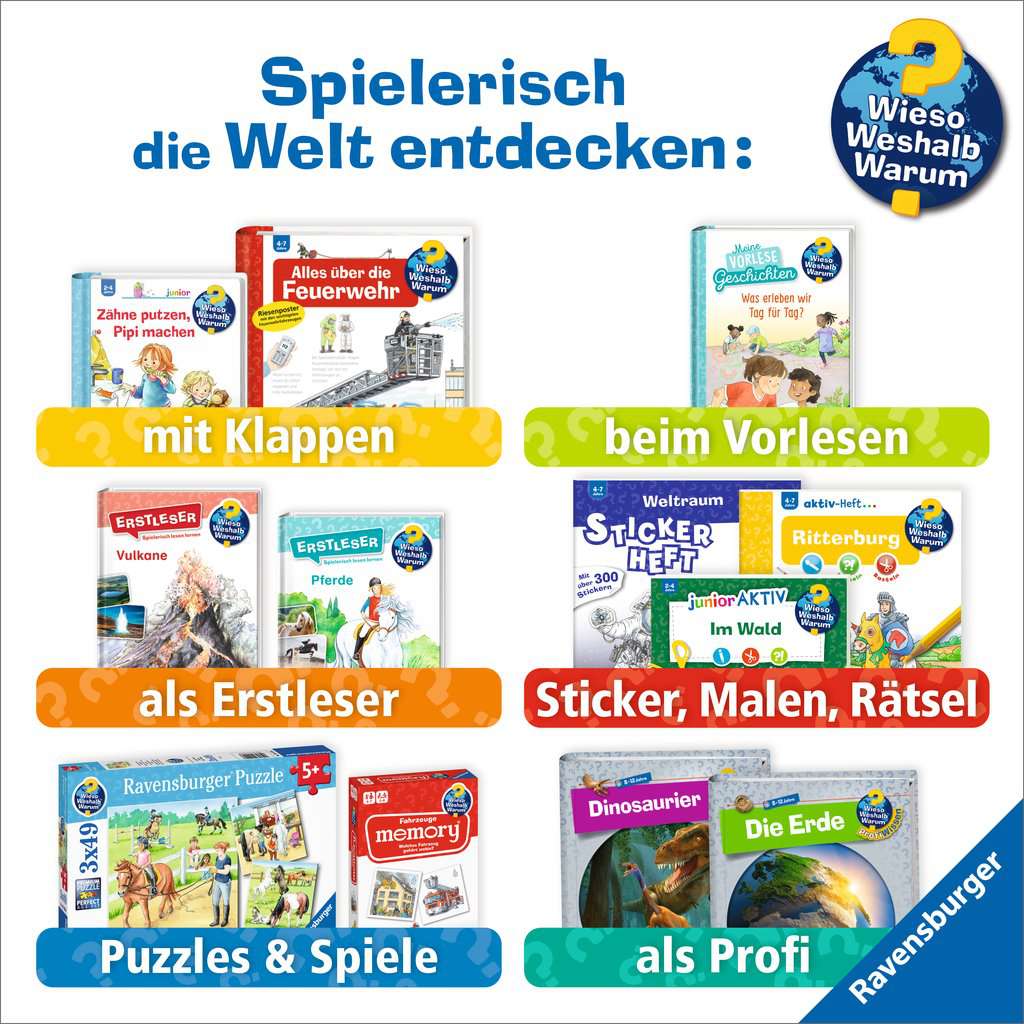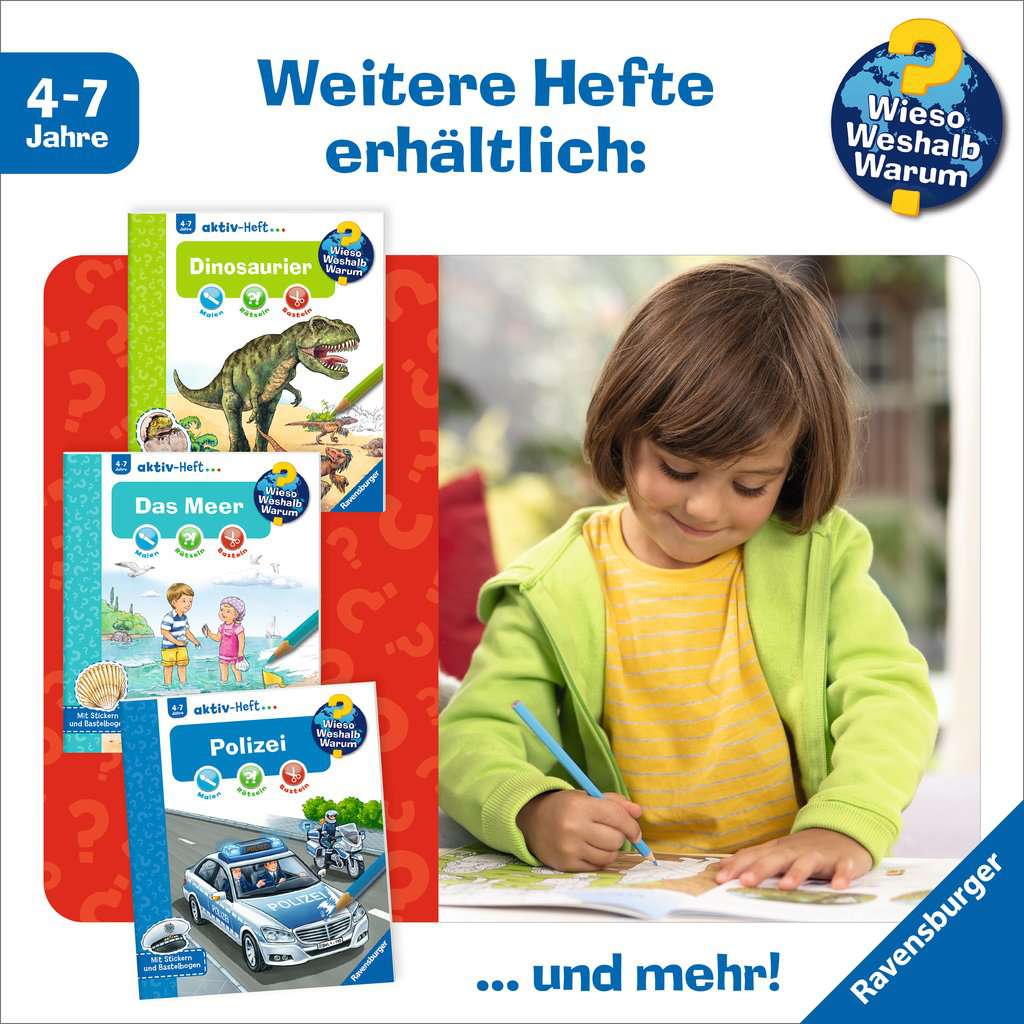 Why? Why? Why? Activity Book… The Knights' Castle
Wieso? Weshalb? Warum? aktiv-Heft: Ritterburg
View all books in the series


Excellent brand recognition

Stickers and craft instructions in each workbook

20 pp
4 years +
23 x 27 cm
EUR 4.99
January 2015
Softcover
978-3-473-32692-1
• With stickers and craft sheets.
About the Series
With the Activity Books from WWW, children can explore their favorite subjects on their own. Large, simple pictures encourage coloring. Short texts written especially for children convey factual information that is deepened in a fun way through puzzles. Experiments and ideas for games provide plenty of variety. And to top it all off, ideas for crafts and stickers invite children to unleash their creativity.
The Illustrator
Rolf Bunse studied graphic design in Aachen, where he lives with his wife and three children. He is especially happy that his current work is exactly what he has always wanted to do.
Rights Sold
Chinese (worldwide without Hongkong, Taiwan, Macao), Polish, Romanian