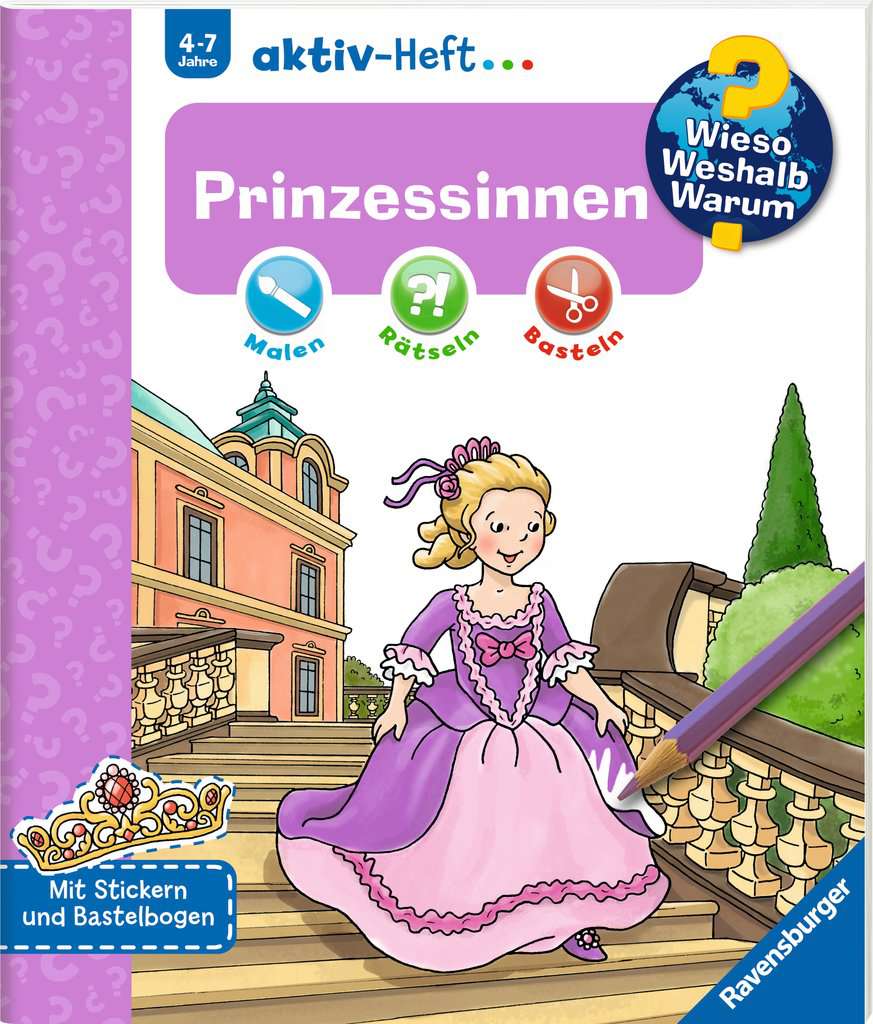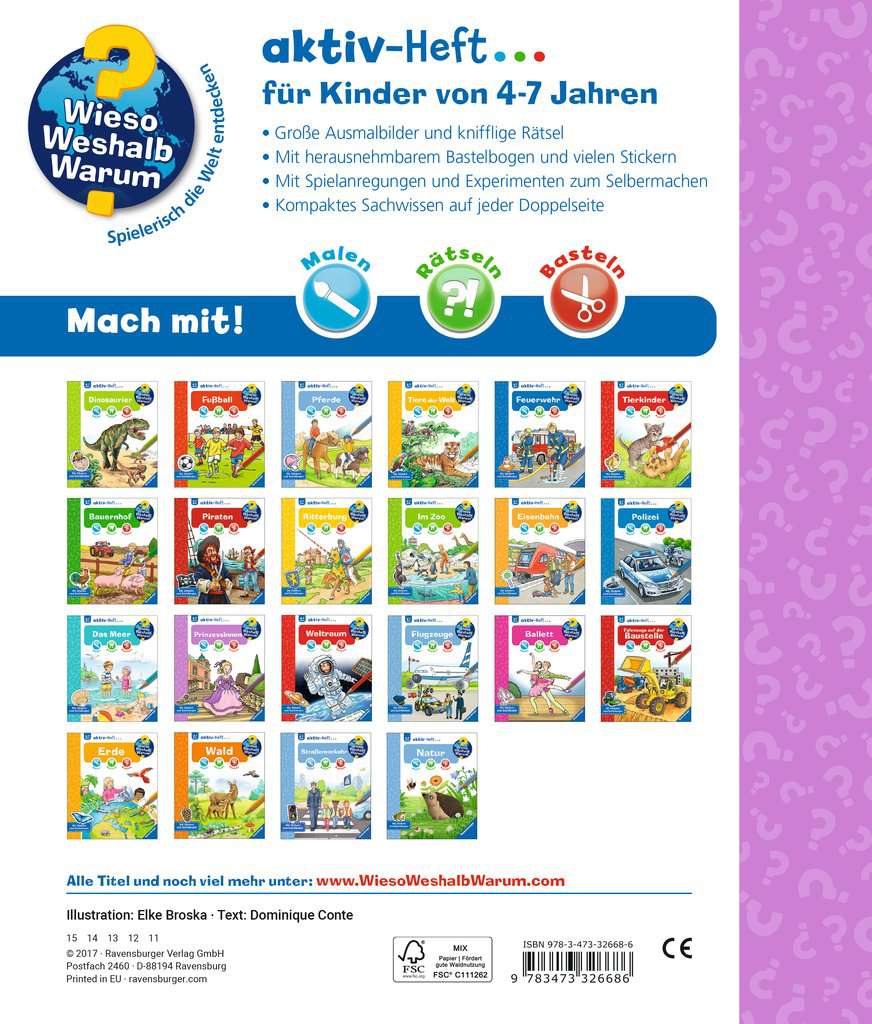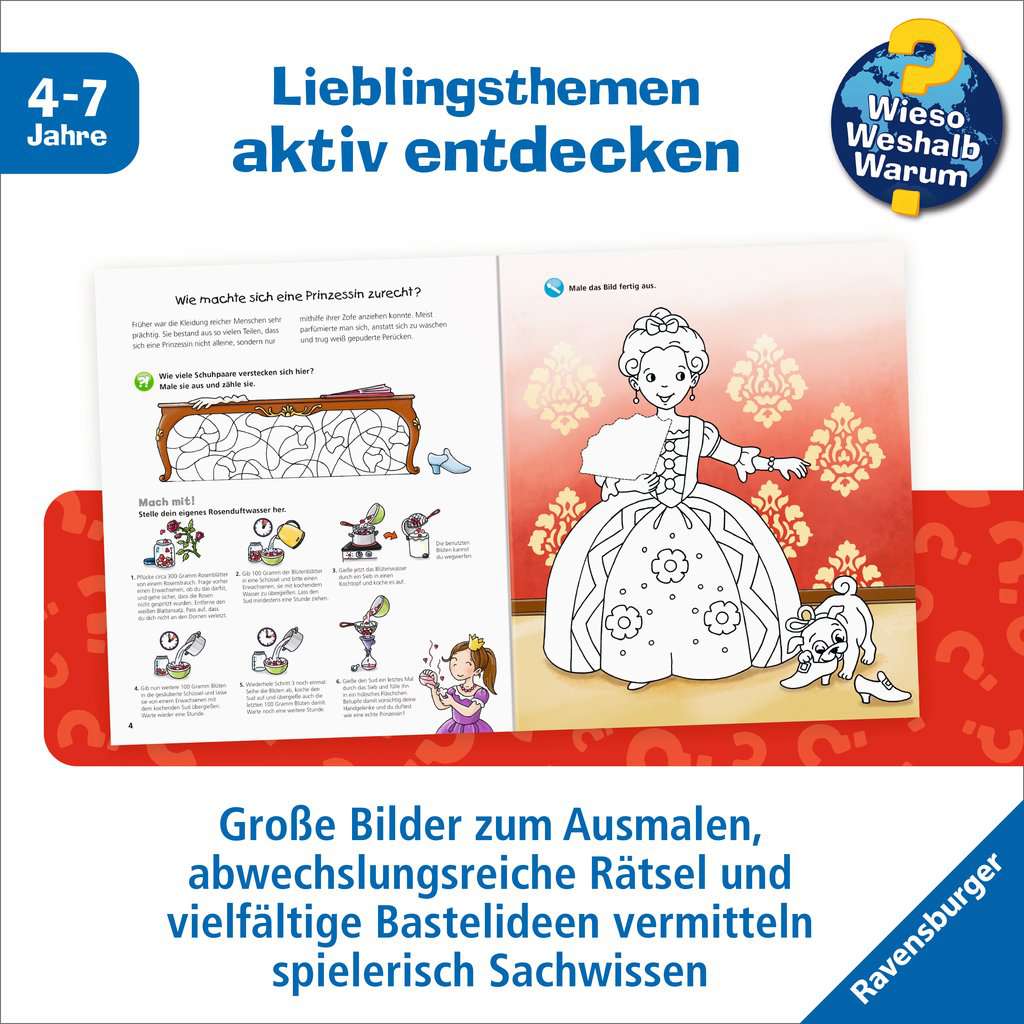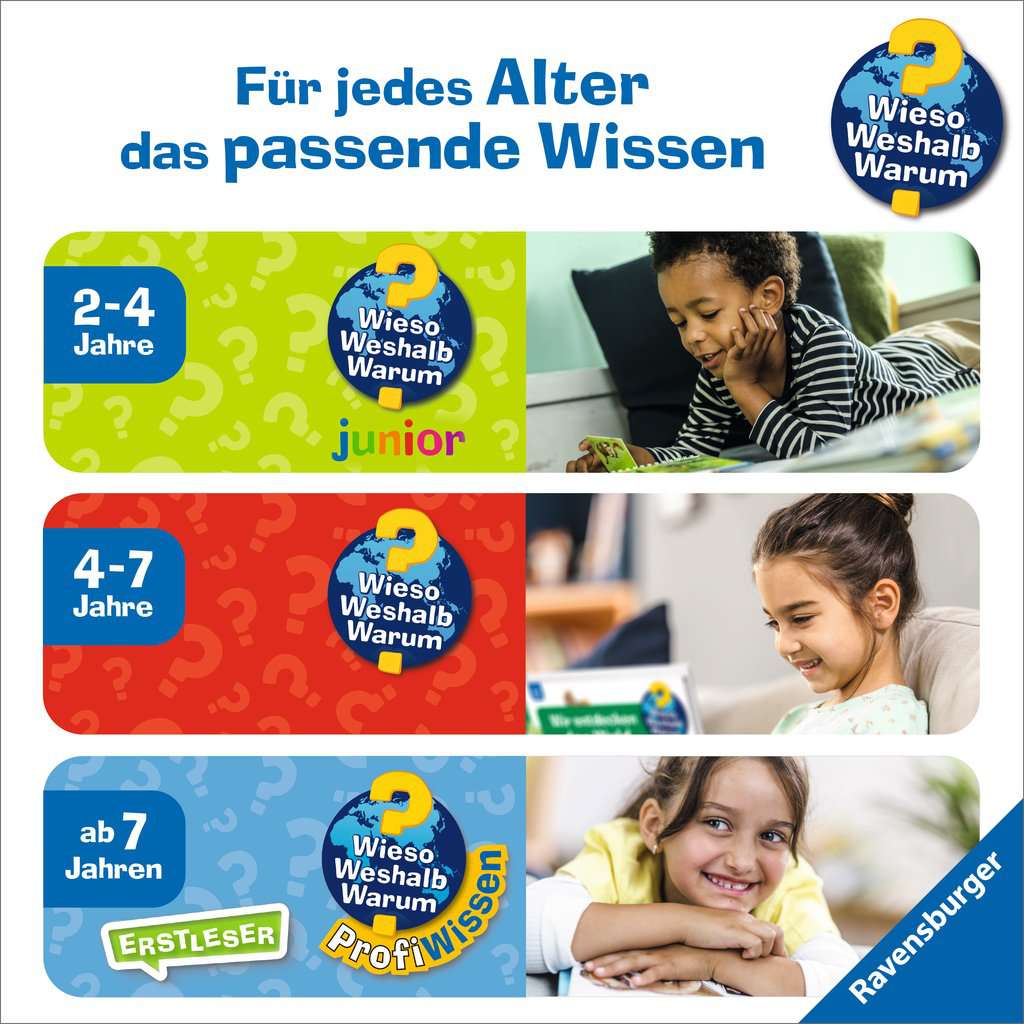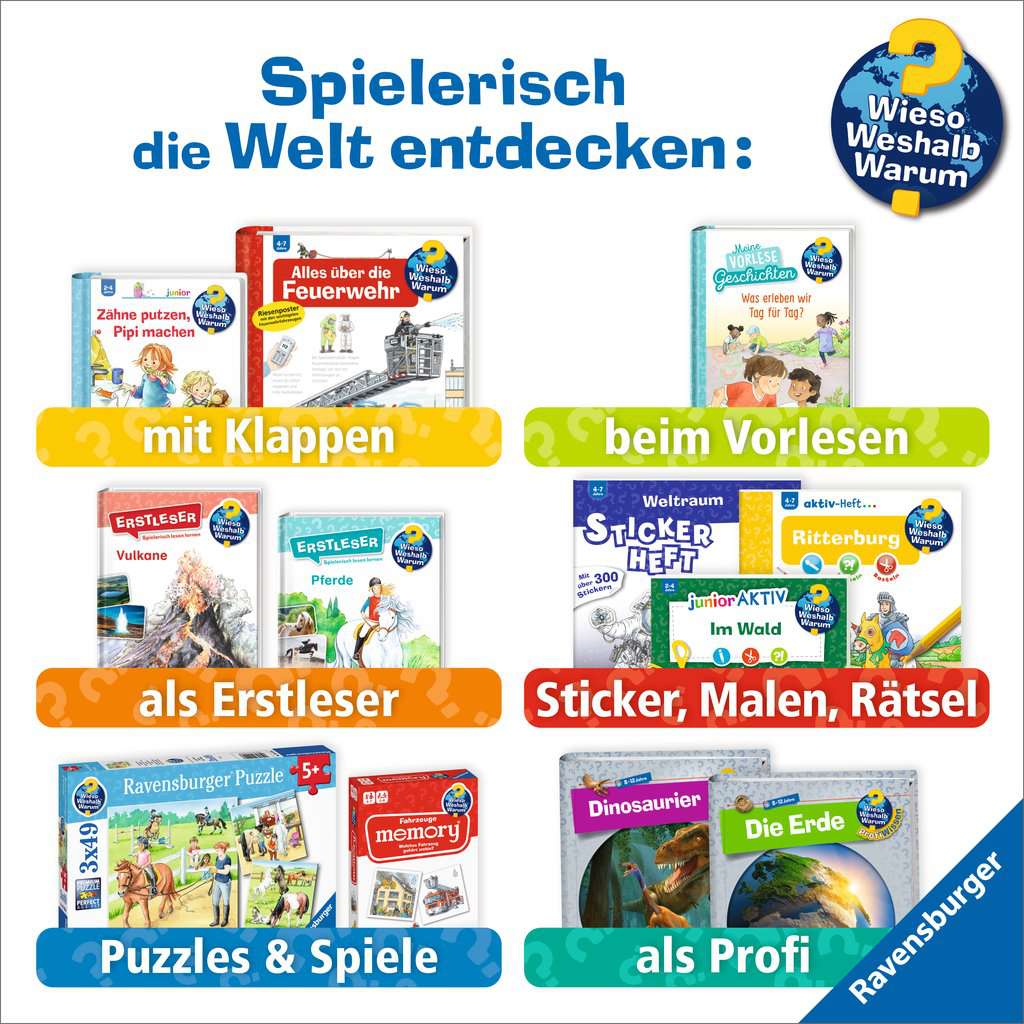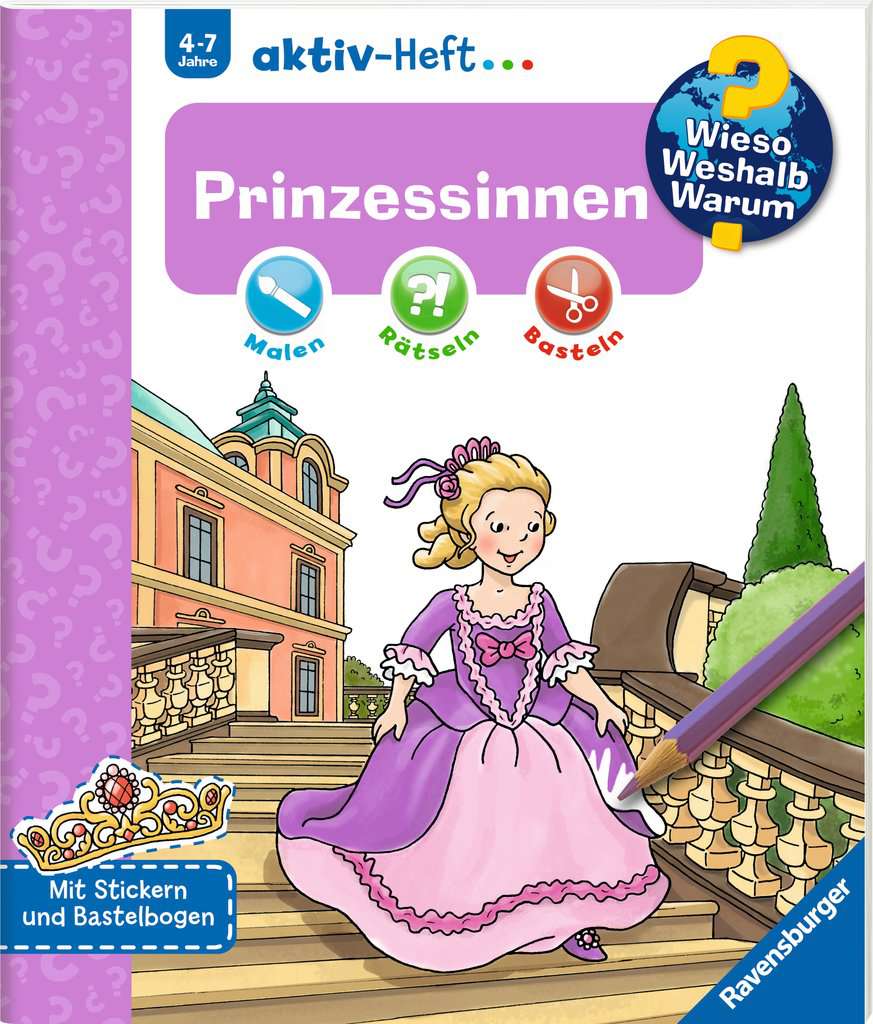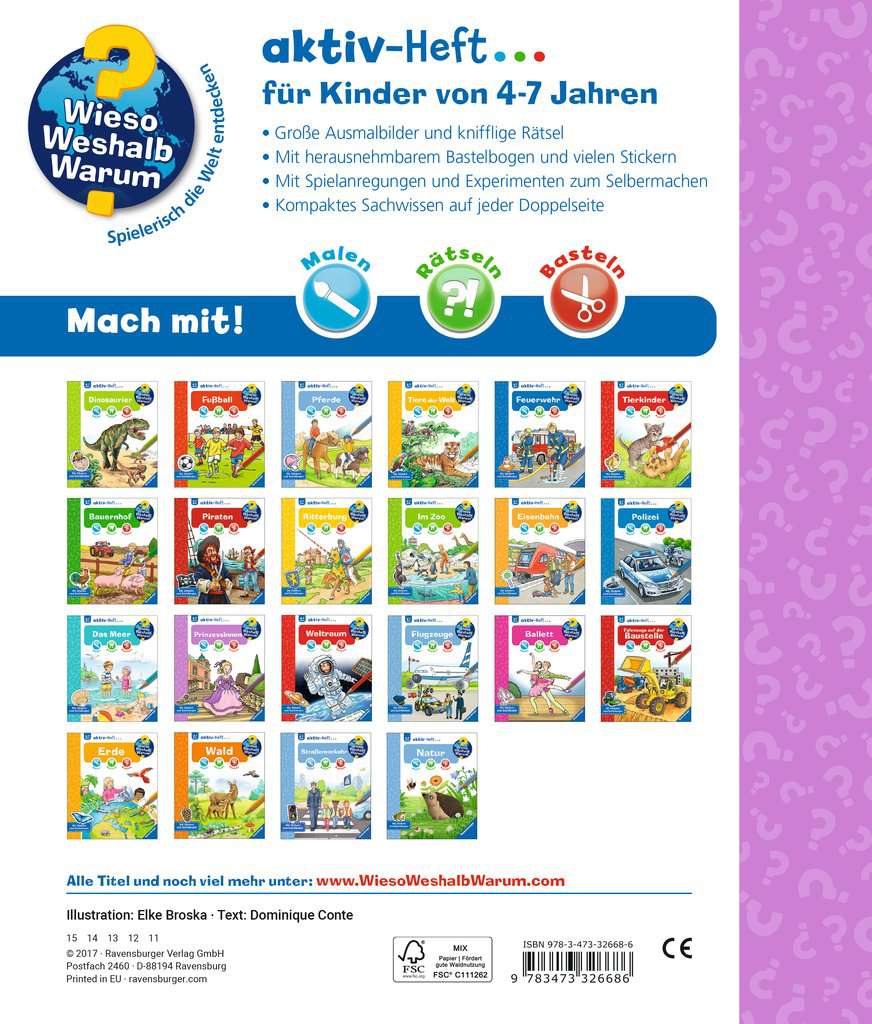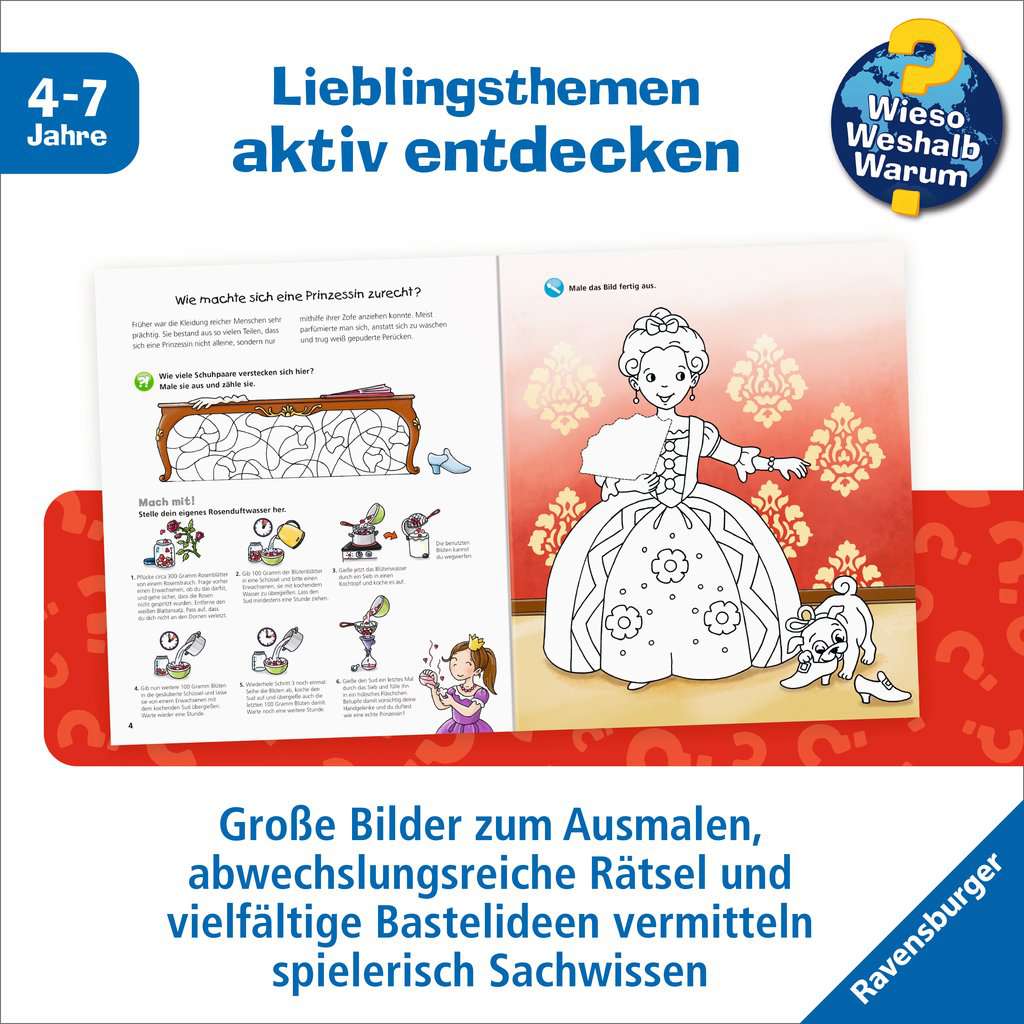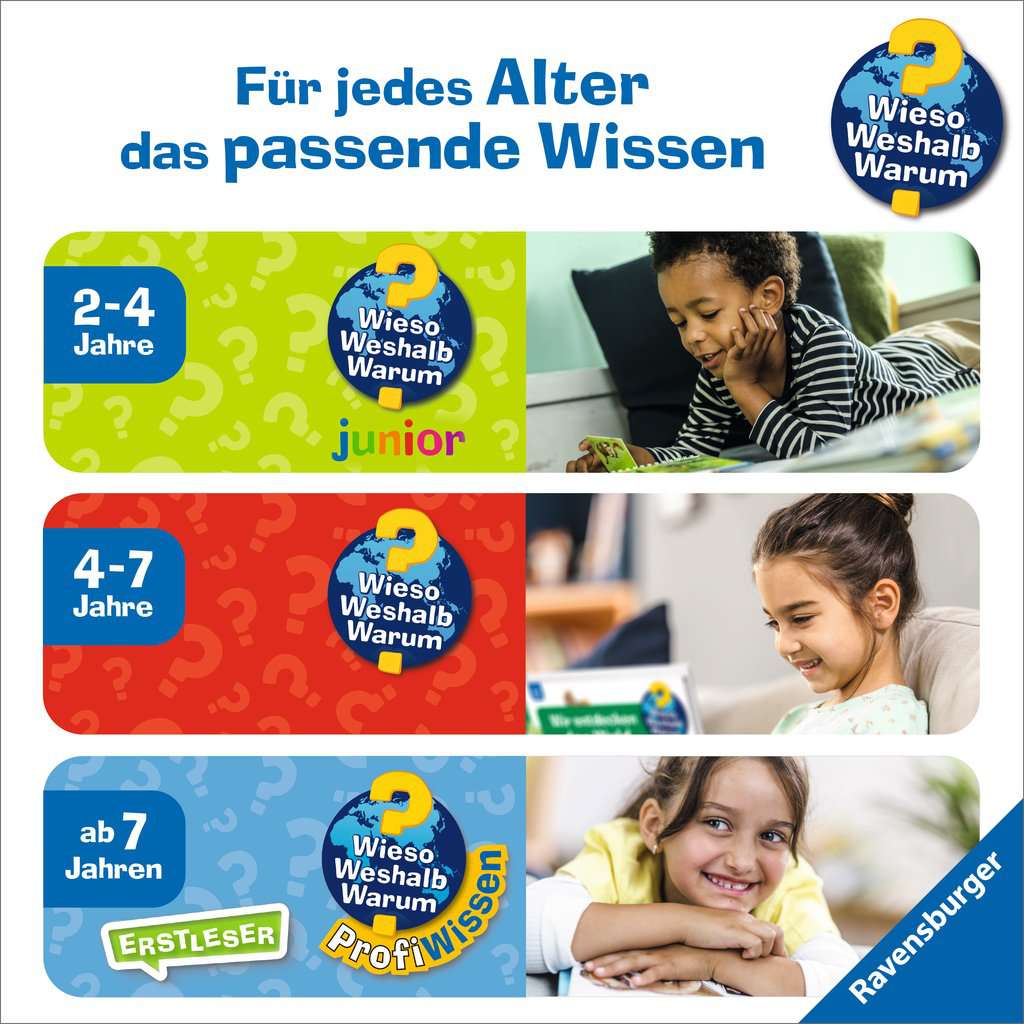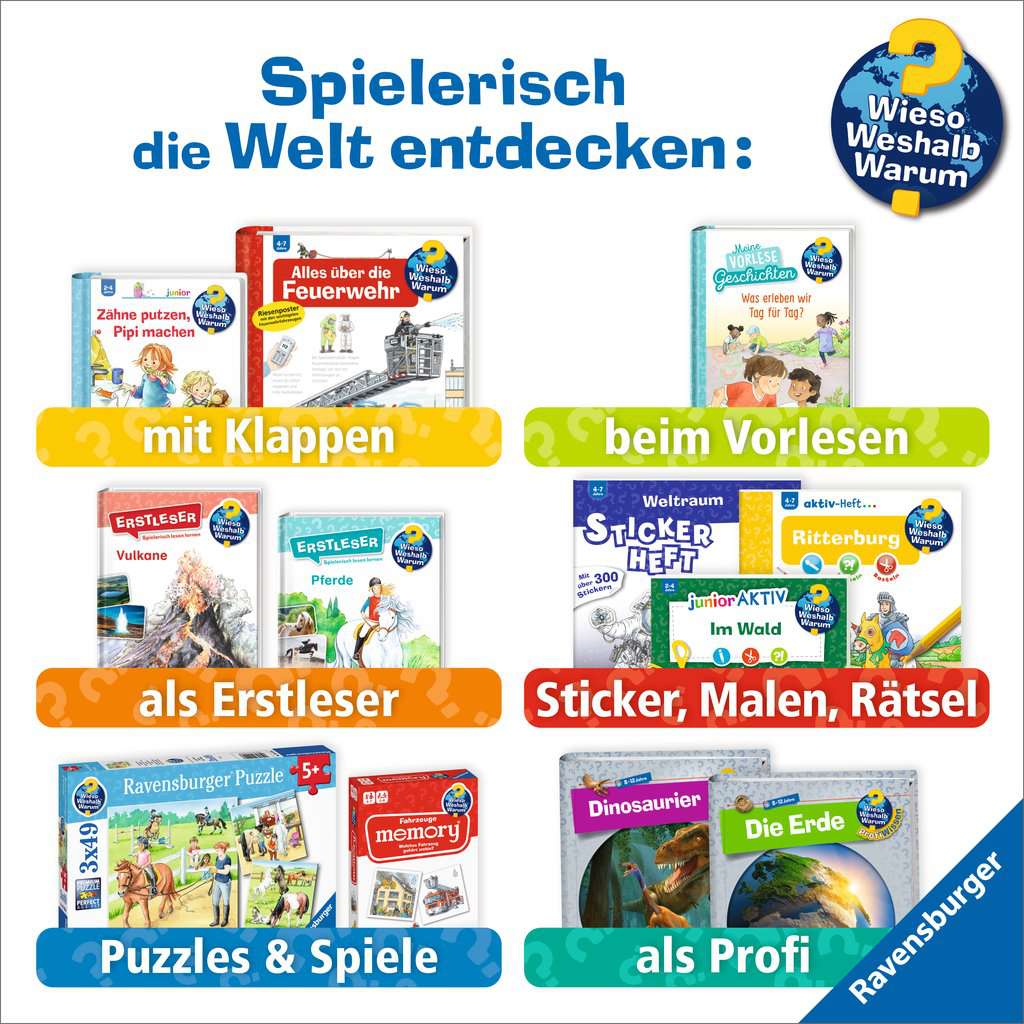 Why? Why? Why? Activity Book… Princesses
Wieso? Weshalb? Warum? aktiv-Heft: Prinzessinnen
View all books in the series


Excellent brand recognition

Stickers and craft instructions in each workbook

20 pp
4 years +
23 x 27 cm
EUR 4.99
January 2017
Softcover
978-3-473-32668-6
• With stickers and craft sheets.
Content
The princesses featured in this activity book are not the stuff of fairy tales, but real-life princesses. Who helped them put on their complicated dresses? How did they spend their time, and what did a typical day look like? Activities such as making rosewater and learning a minuet engage young readers with the life of royalty.
About the Series
With the Activity Books from WWW, children can explore their favorite subjects on their own. Large, simple pictures encourage coloring. Short texts written especially for children convey factual information that is deepened in a fun way through puzzles. Experiments and ideas for games provide plenty of variety. And to top it all off, ideas for crafts and stickers invite children to unleash their creativity.
The Illustrator
Elke Broska, born 1980, studied graphic and communication design at the universities of applied sciences in Bielefeld and Mainz with a focus on illustration and book design. Since 2007 she works as a freelance illustrator for various publishers. She lives and works in Wiesbaden. Her hobbies include music, books, art and design, traveling, tai chi, pug dog and guinea pig. On her work for children, she says, "Children can do so much more than adults want them to believe, and a good book encourages them to go their own way no matter how small they supposedly are."
Rights Sold
Hungarian, Lithuanian