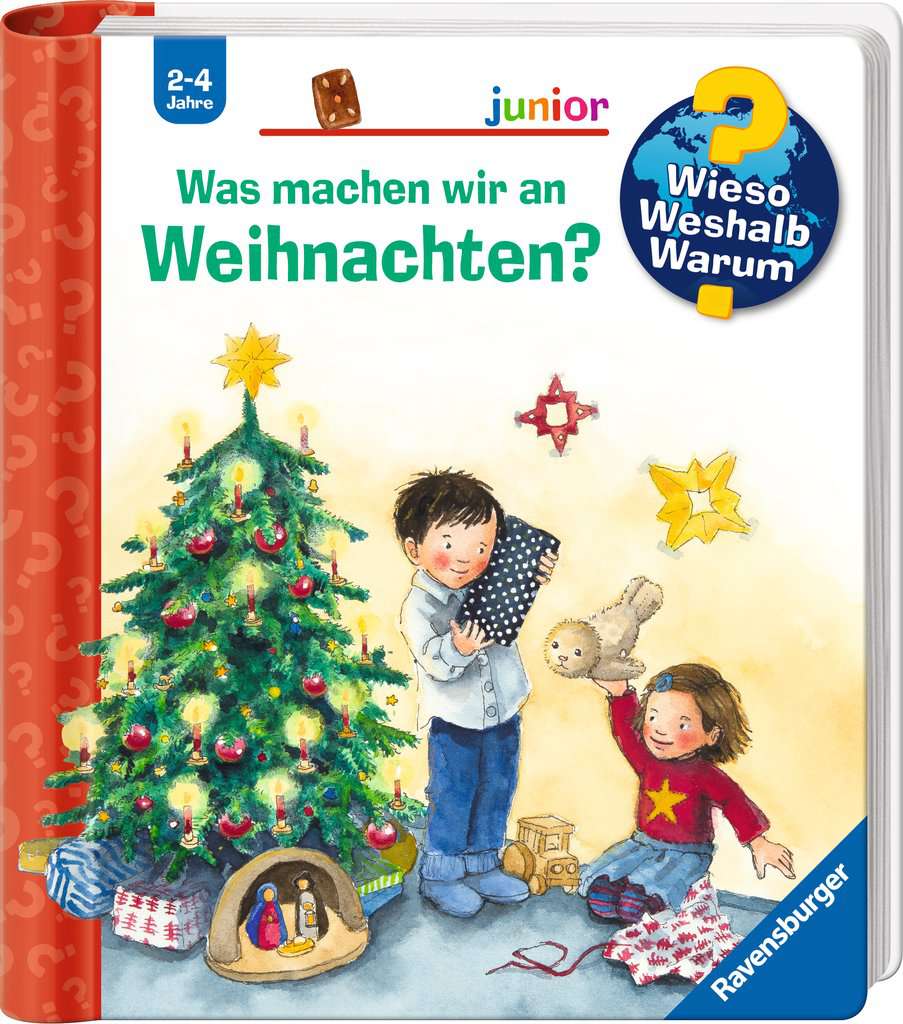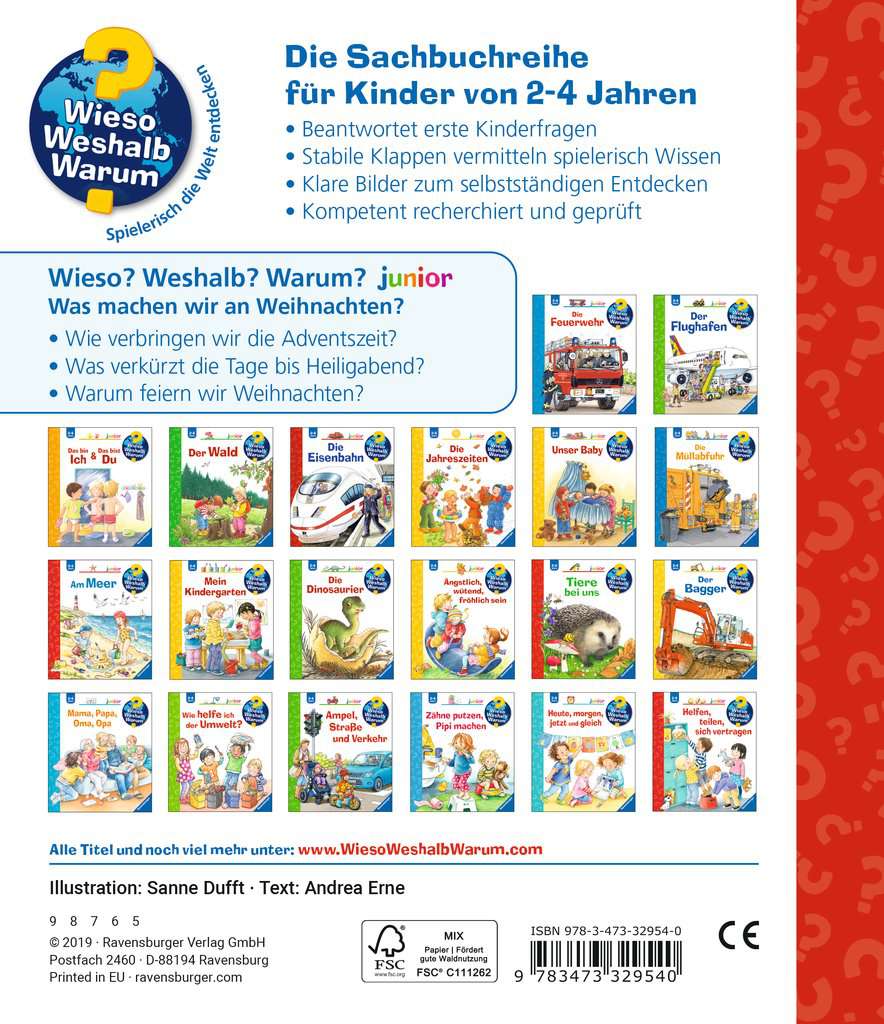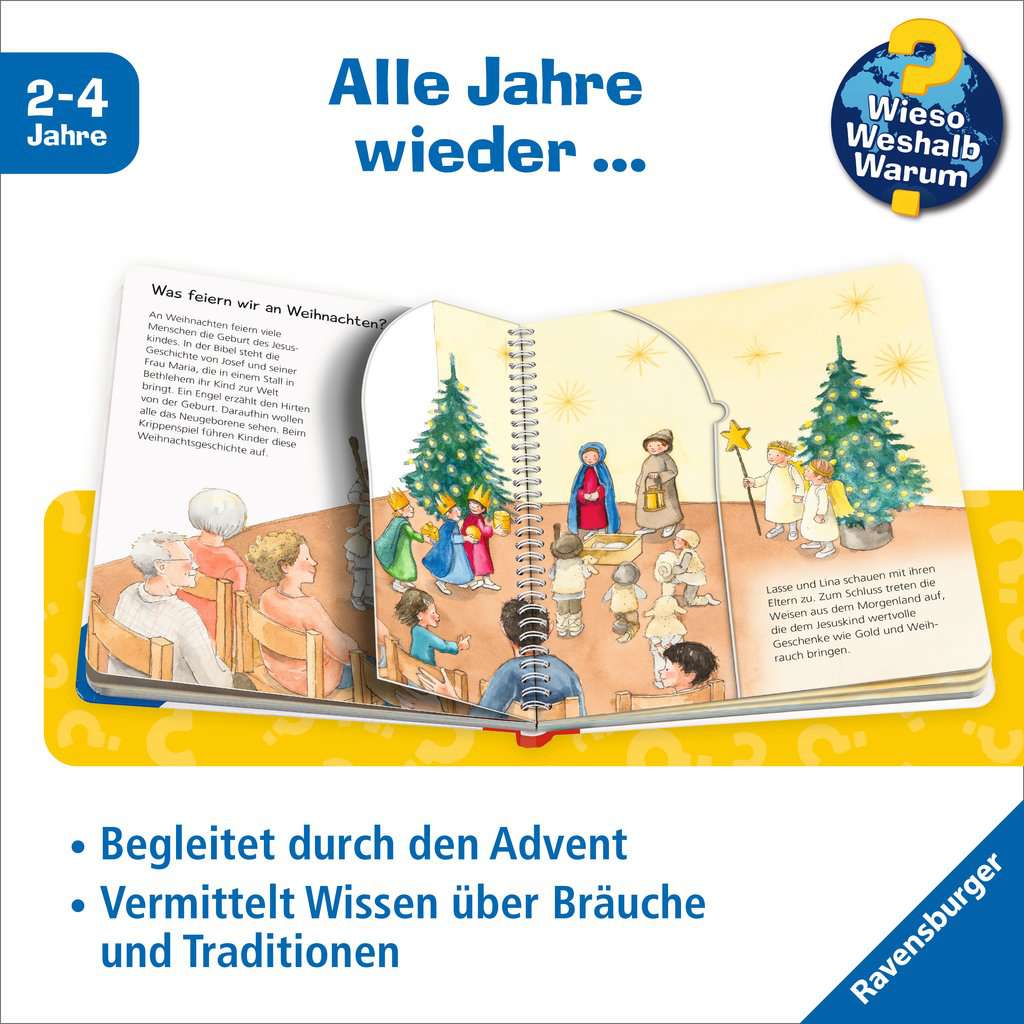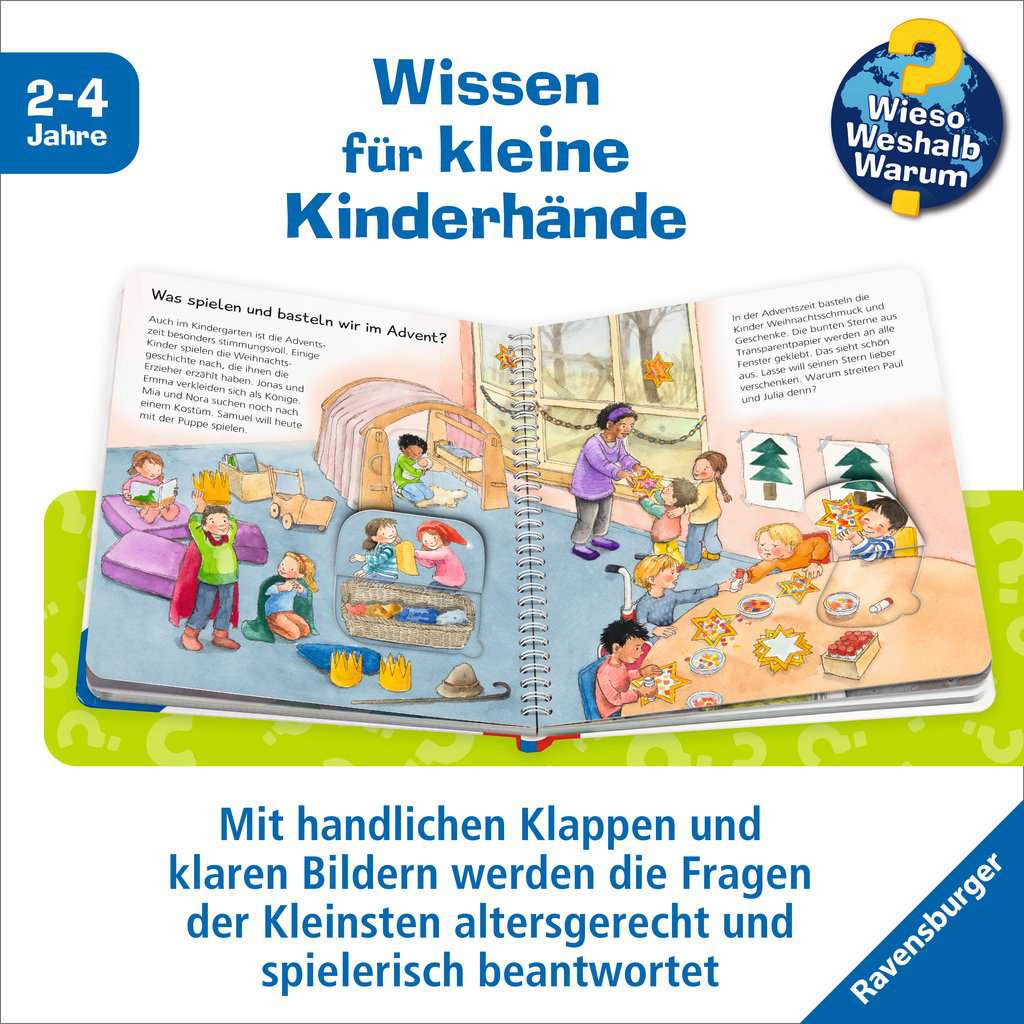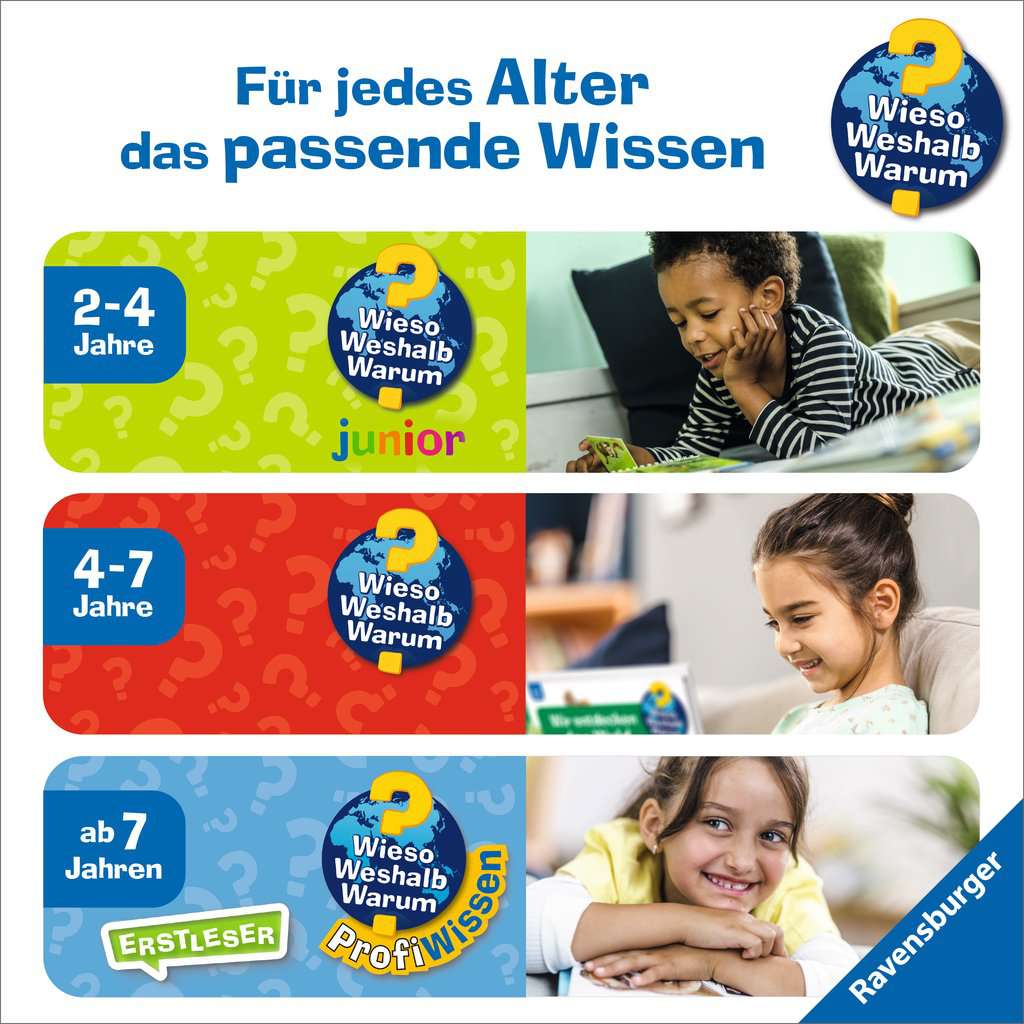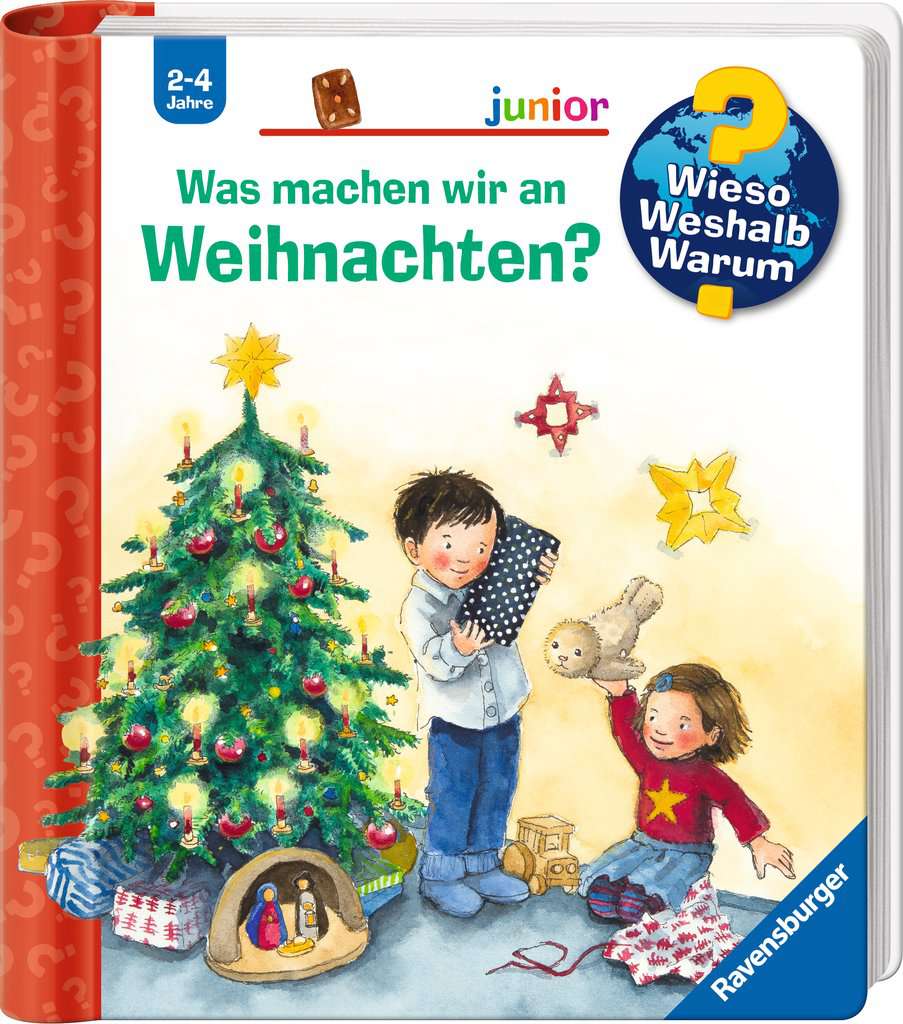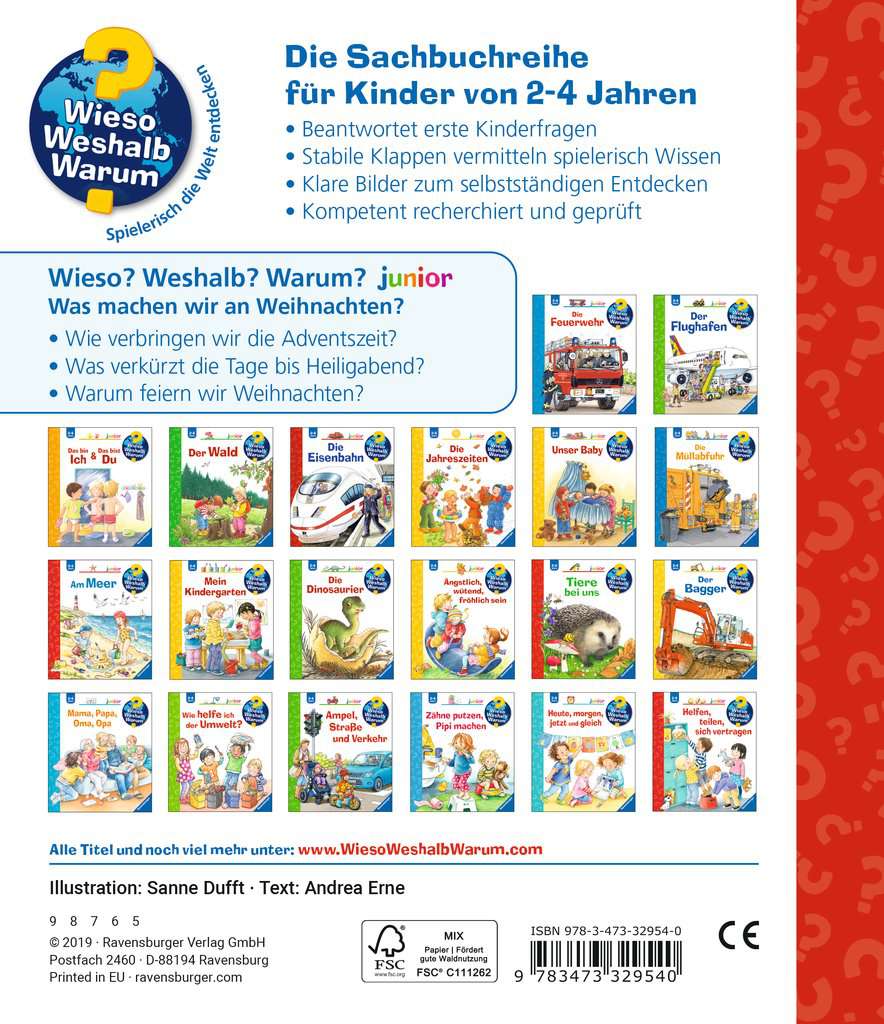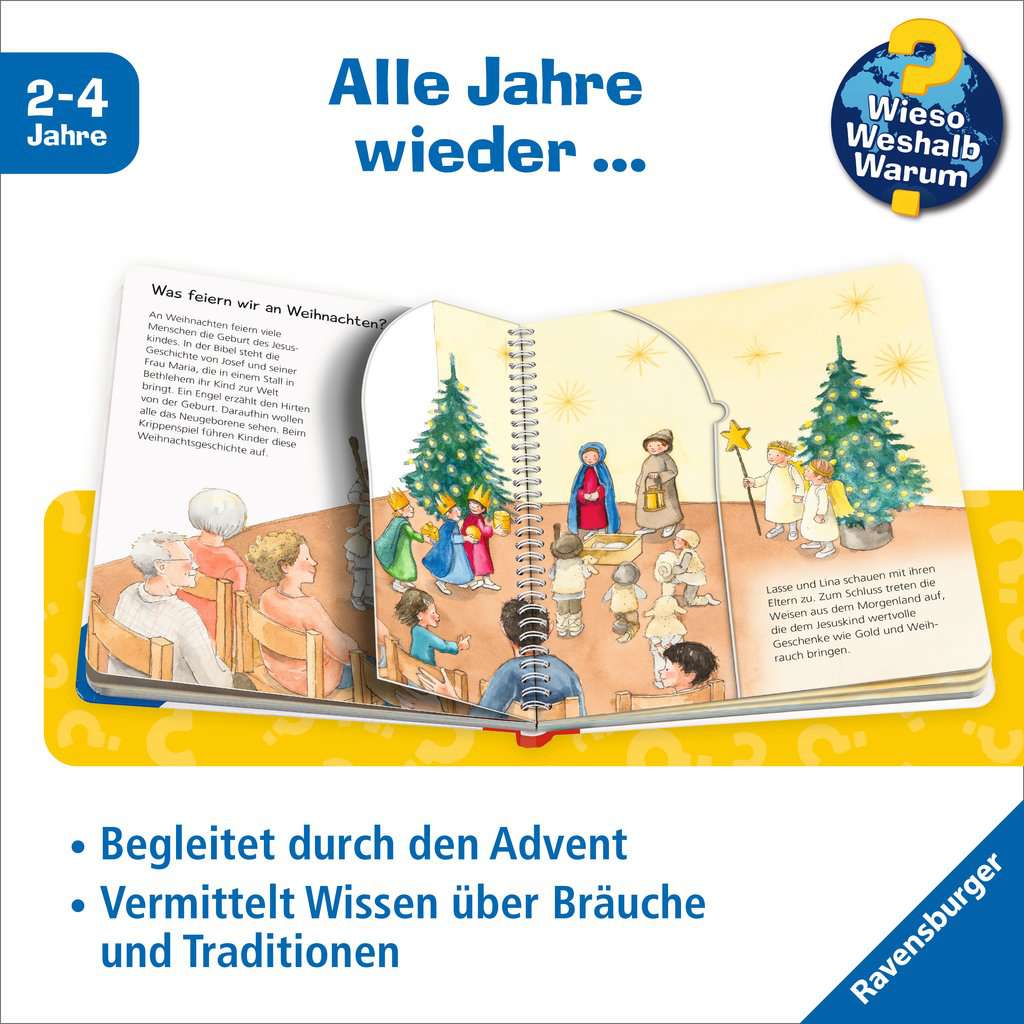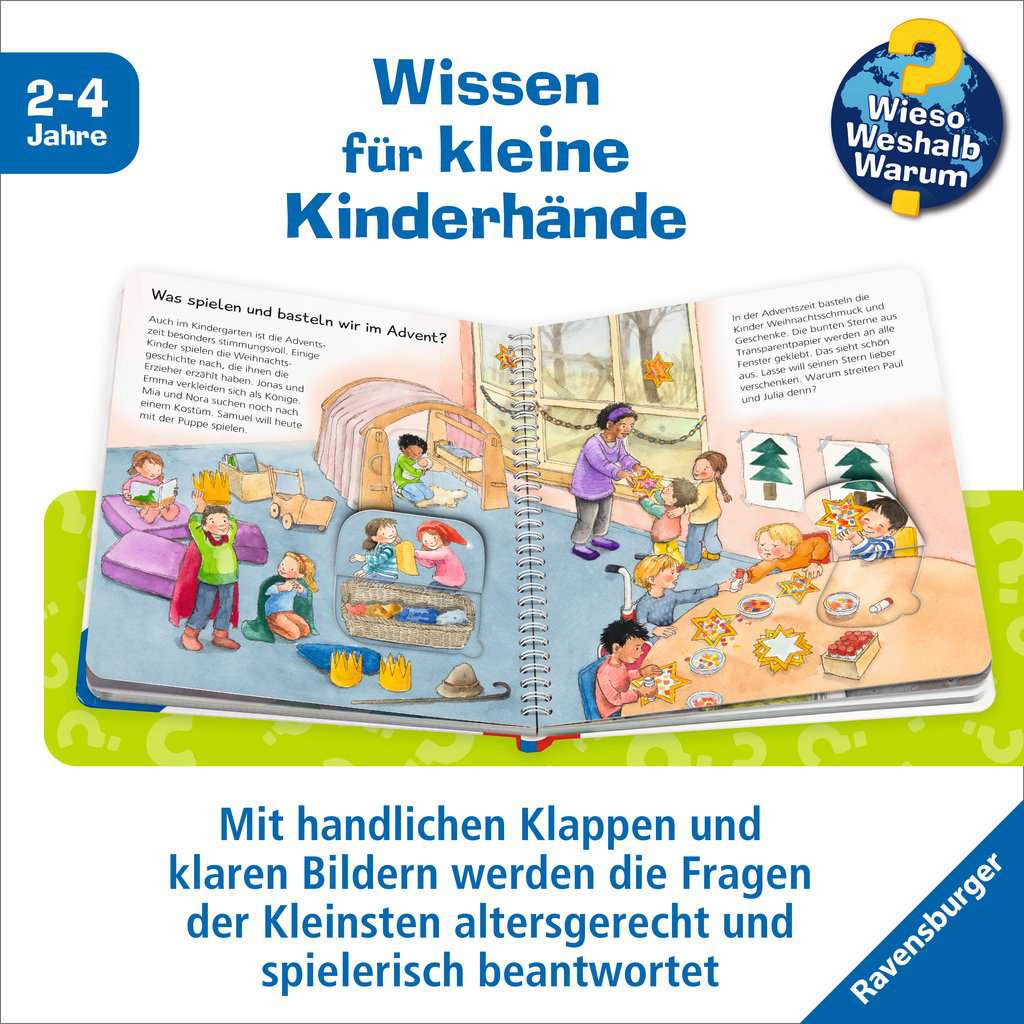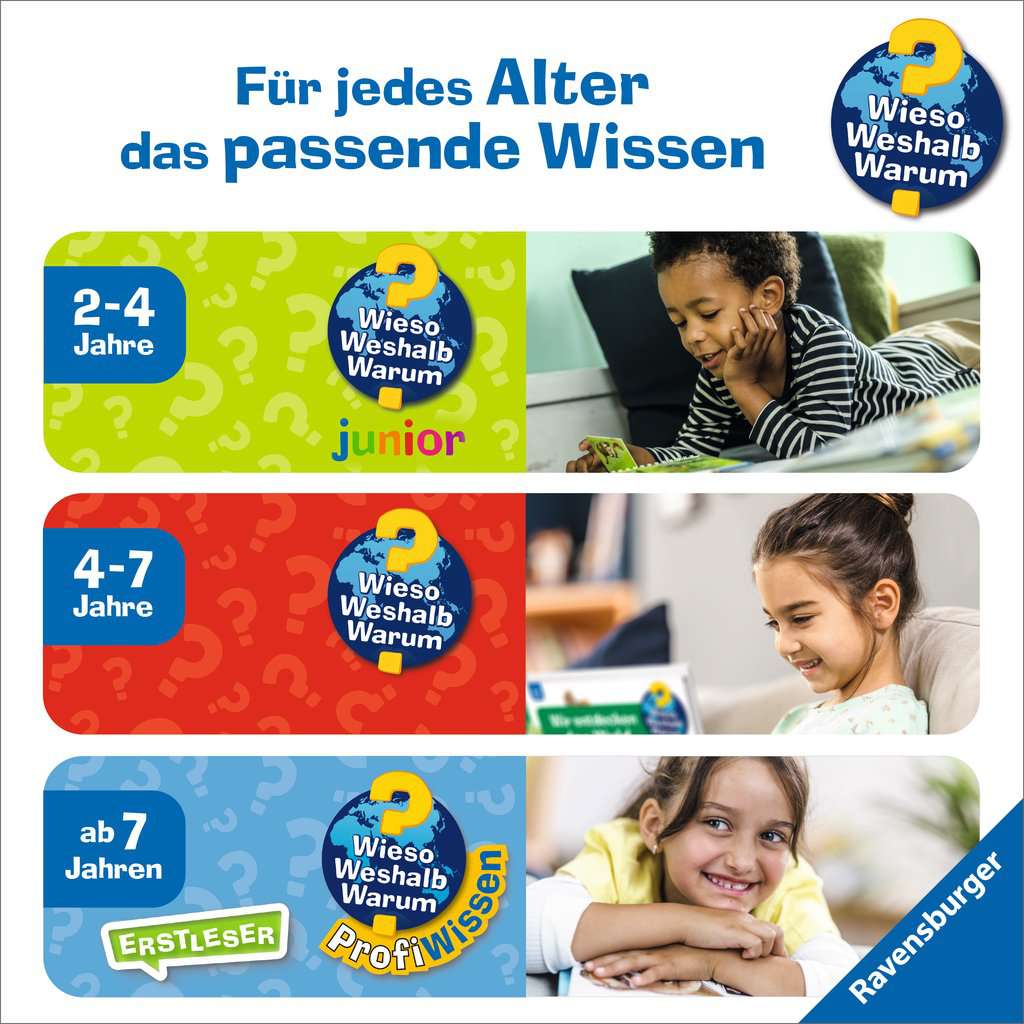 Why? Why? Why? Junior (Vol. 44): What we do for Christmas
Wieso? Weshalb? Warum? junior, Band 44: Was machen wir an Weihnachten?
View all books in the series


Companion throughout Advent and up to Christmas

Emotional scenes inspire conversations while looking at the book

16 pp
2 years +
18 x 19,7 cm
EUR 11.99
July 2019
Wire-O
978-3-473-32954-0
• With flaps.
Content
There's hardly another holiday children look forward to as eagerly as they do to Christmas. This book accompanies a family throughout Advent all the way to Christmas Eve:
In kindergarten, everyone is busy making paper stars in preparation for Christmas. Everyone is helping decorate their home festively. And everyone is using an Advent calendar to count the days until they receive their presents. The wait is shortened by events like St. Nicholas Day, lighting the candles on the Advent wreath, baking cookies and visiting Christmas markets. And, of course, a Christmas tree needs to be found as well. At the nativity play, children learn why we celebrate Christmas in the first place.
For many children, receiving presents on Christmas Eve is the most exciting thing. But as this volume shows, the most beautiful thing about the holidays is spending time with our loved ones.
With charming images and surprising flaps, this book accompanies children throughout the Christmas period and conveys initial knowledge about this holiday.
About the Series
WWW Junior is a unique invitation to discover the world in a playful way. The junior series features a compact format with large, movable flaps for kids thirsty for knowledge. Centered on who-what-how questions, the titles in this series take on fascinating subjects. The questions of 2- to 4-year-olds are to a large extent answered by information contained in the illustrations, complemented by clear, friendly texts.
The Author
Andrea Erne was born in 1958 in Stuttgart, Germany. She studied German, politics and cultural studies and began her career as an editor for a daily newspaper. She then moved to a large children's book publisher, and later began working freelance as an editor and author for book publishers and newspapers.
Rights Sold
Hungarian, Romanian