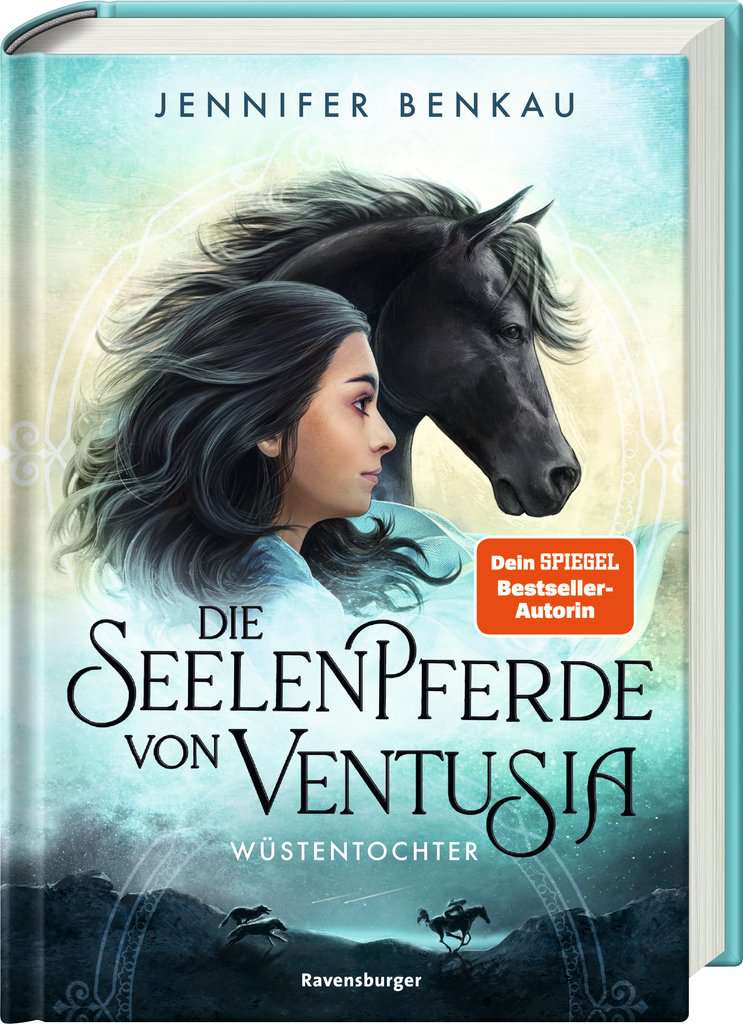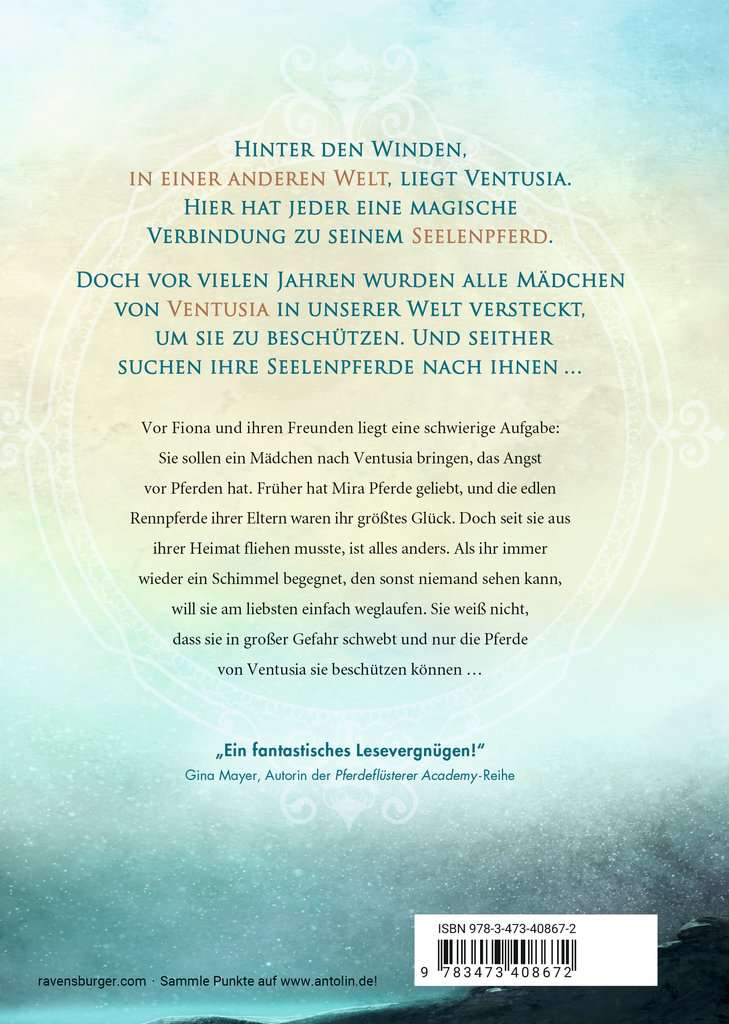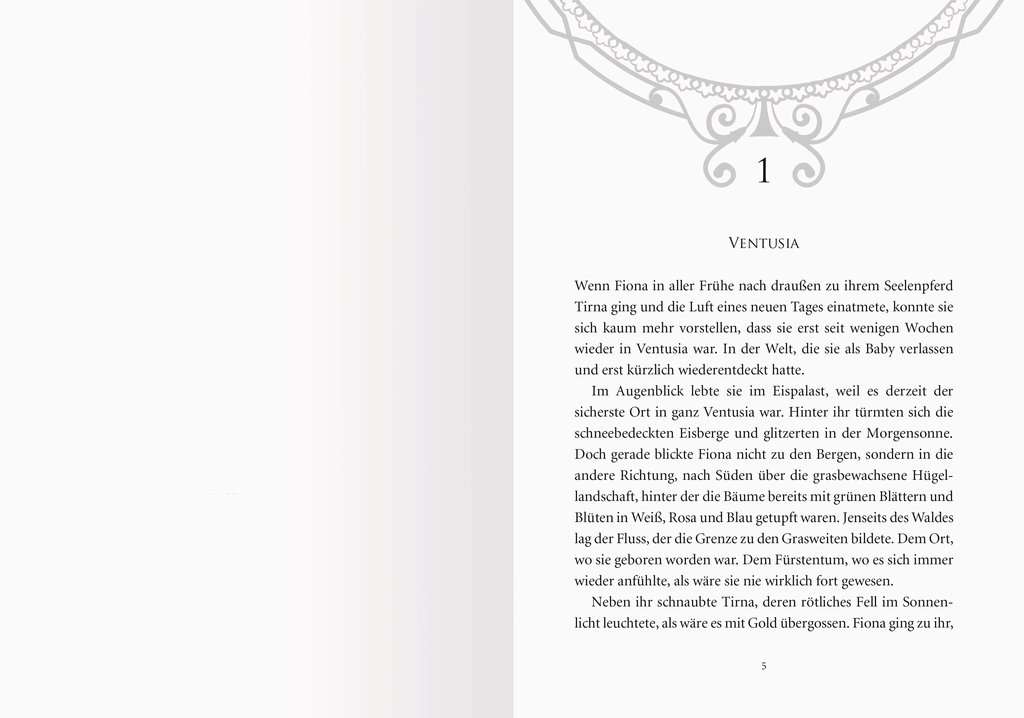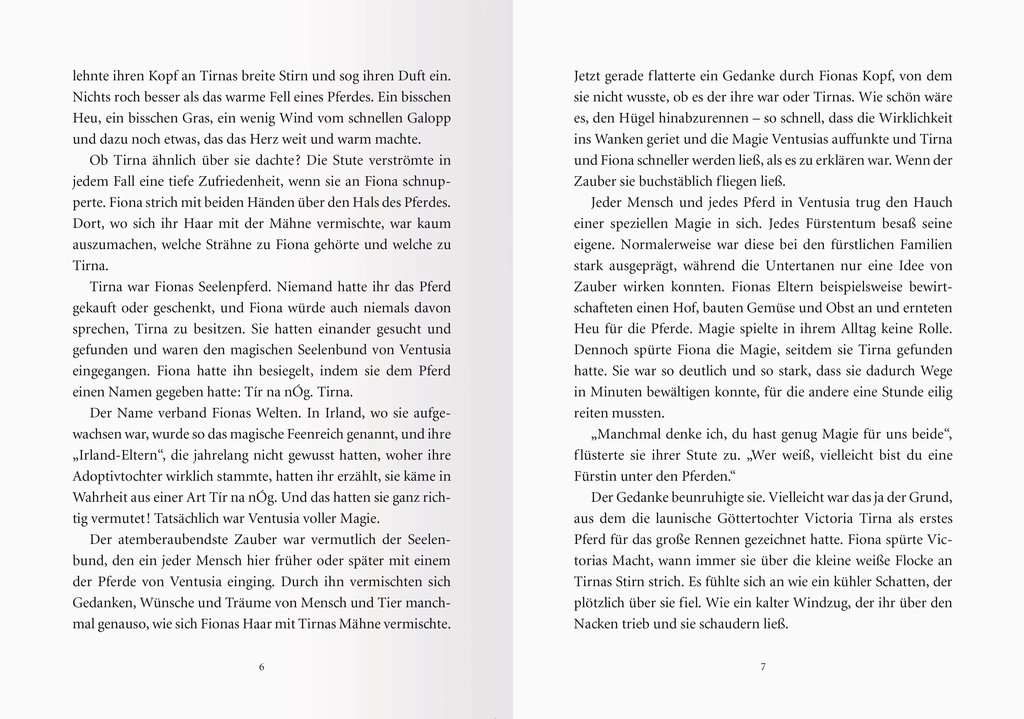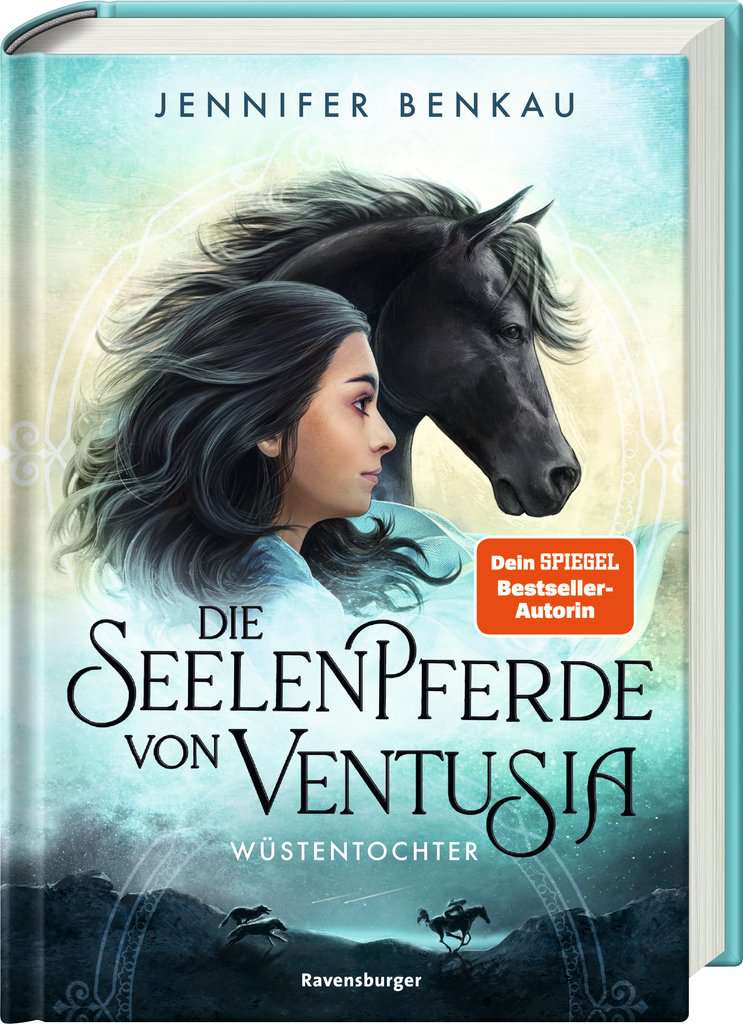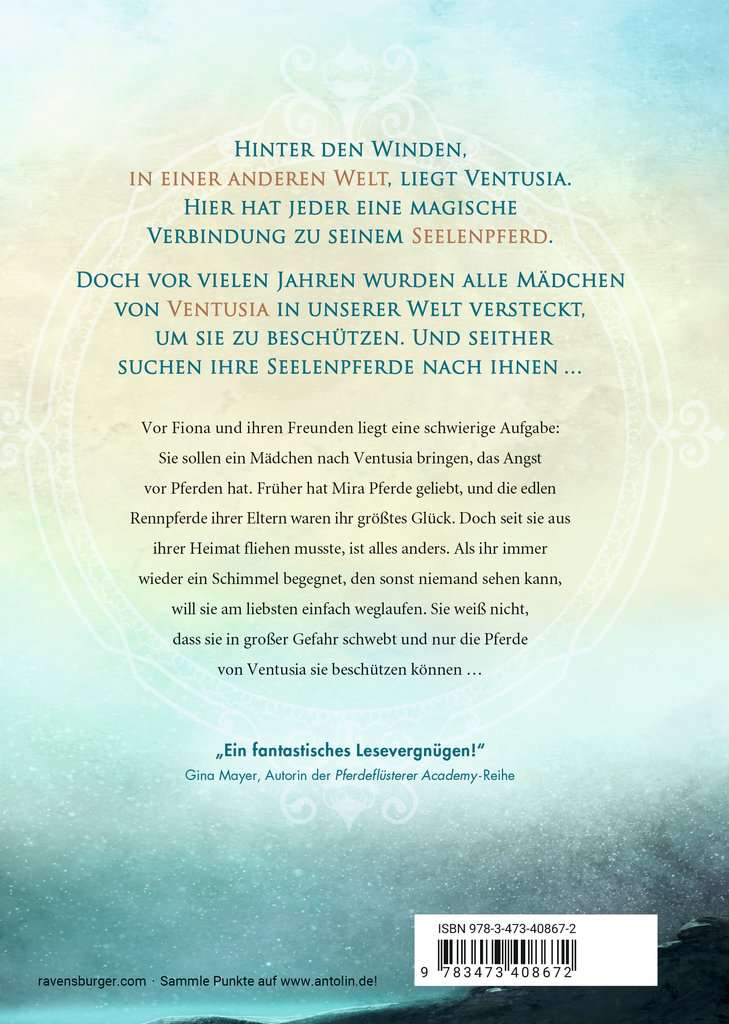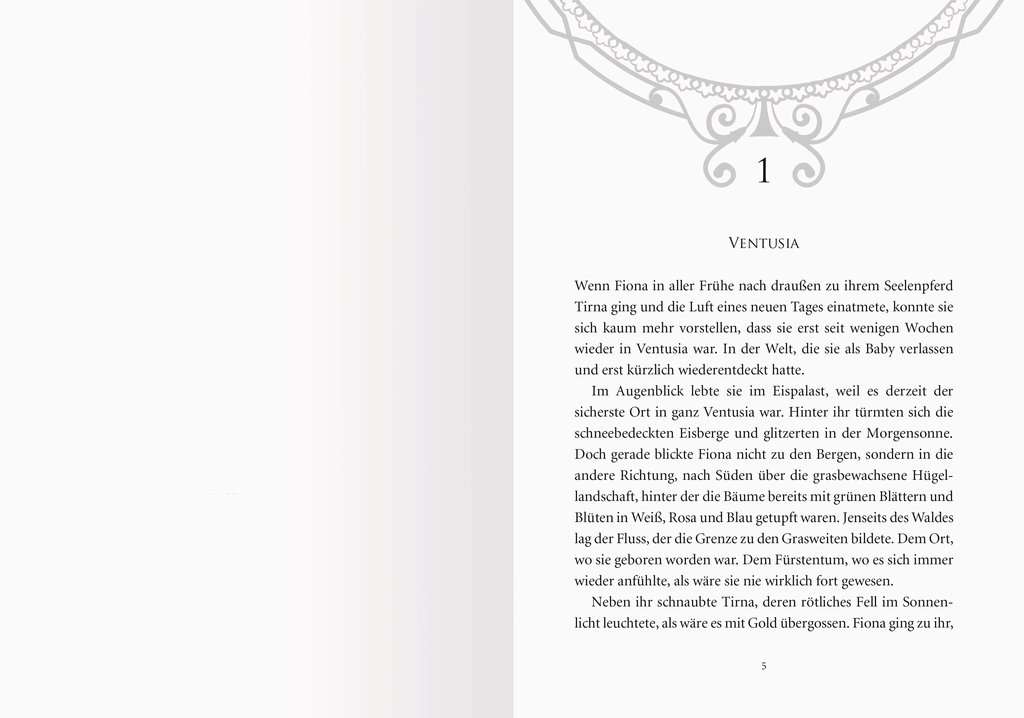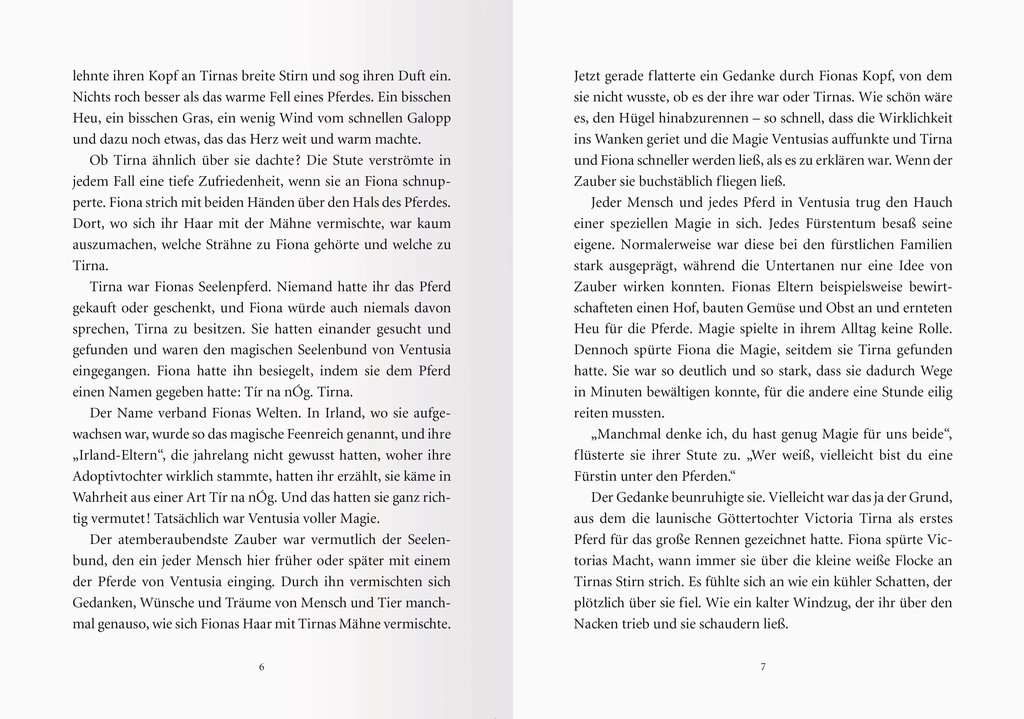 The Spirit Horses of Ventusia (Vol. 2): Daughter of the Desert
Die Seelenpferde von Ventusia, Band 2: Wüstentochter
View all books in the series
Gripping horse fantasy story about courage, friendship and a dangerous race, which decides everyone's future.


Volume 1 immediately jumped onto the "Dein SPIEGEL" bestseller list!

Jennifer Benkau is an enthusiastic horsewoman and equestrian expert herself

256 pp
10 years +
15,3 x 21,5 cm
EUR 15.99
September 2023
Hardcover
978-3-473-40867-2
Content
Fourteen-year-old Mira was raised by rich adoptive parents on a palace-like estate, surrounded by numerous Arabian horses. But when war broke out in her country, she lost everything: her home, her horses and her adoptive parents. She and her stepsister had no choice but to flee to Germany where they currently live in a refugee home. In truth, however, Mira is from Ventusia – she is the next girl the horse shapeshifters intend to bring back to her true homeland. Together, Damian and Fiona set off for the world of humans to bring her in but are forced to realise that Mira is now afraid of horses. Only when they protect Mira from wolf shapeshifters intending to prevent the girls' return to Ventusia, Mira slowly recovers her trust in the animals she used to love. She allows Damian to touch her and learns that Ventusia needs her help. Mira is reluctant to once again leave her home but another wolf attack leaves her no choice but to flee to Ventusia with Damian. Even though Mira initially has no desire to stay, she is surprised to realise that she feels more at home in Ventusia than she does in the world of humans.
The Author
Jennifer Benkau writes books for adults, young adults and children. She has made a name for herself with the "Dark Canopy" series in particular, for which she was awarded a number of prizes, among them the 2013 DeLiA Literary Prize. In 2016, she and four other female writers founded the label INK REBELS. Fantasy is very close to her heart and she loves writing it with the help of loud music, chocolate and lots of coffee. She lives somewhere between Düsseldorf and Cologne with her husband, her four children, two dogs and a horse and is constantly looking for hidden portals into other worlds. Incidentally, that's also how she found a path to Lyaskye.