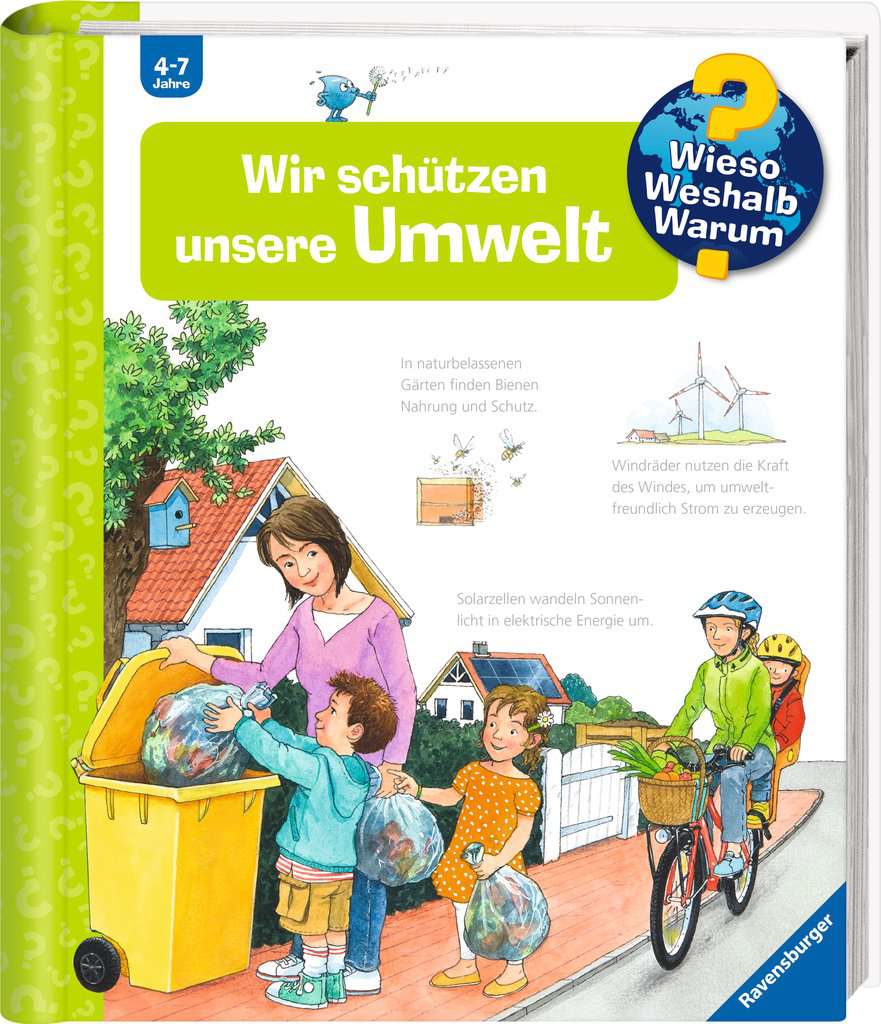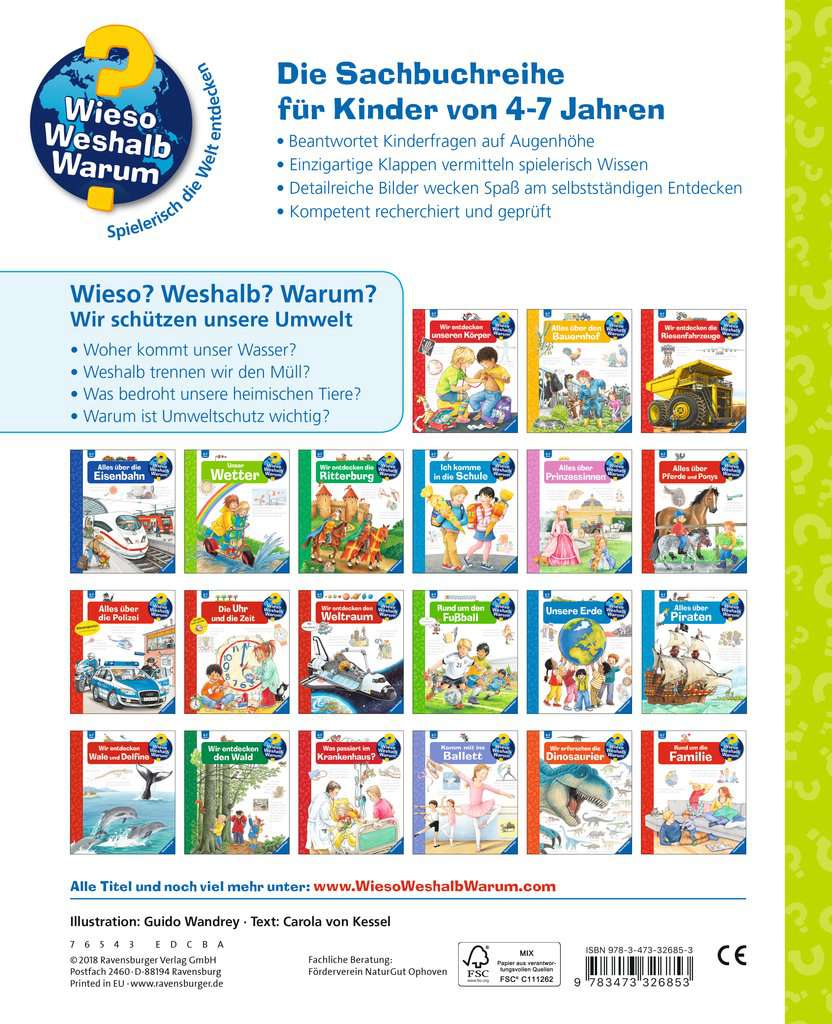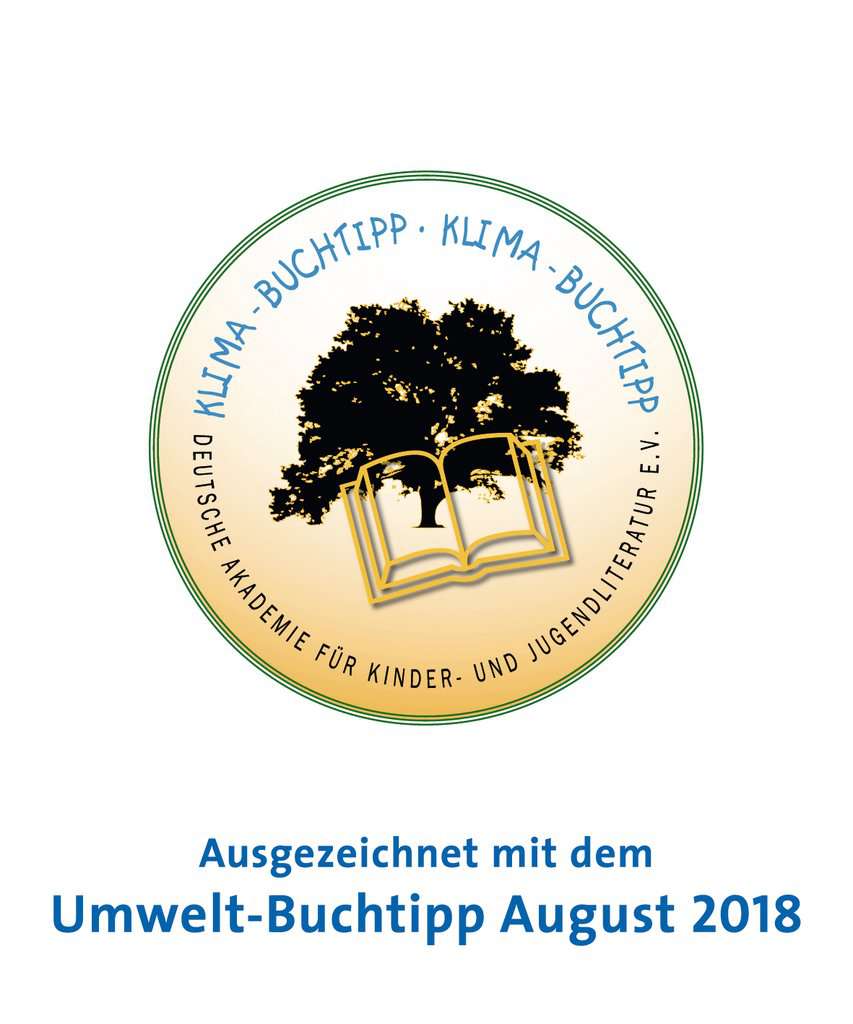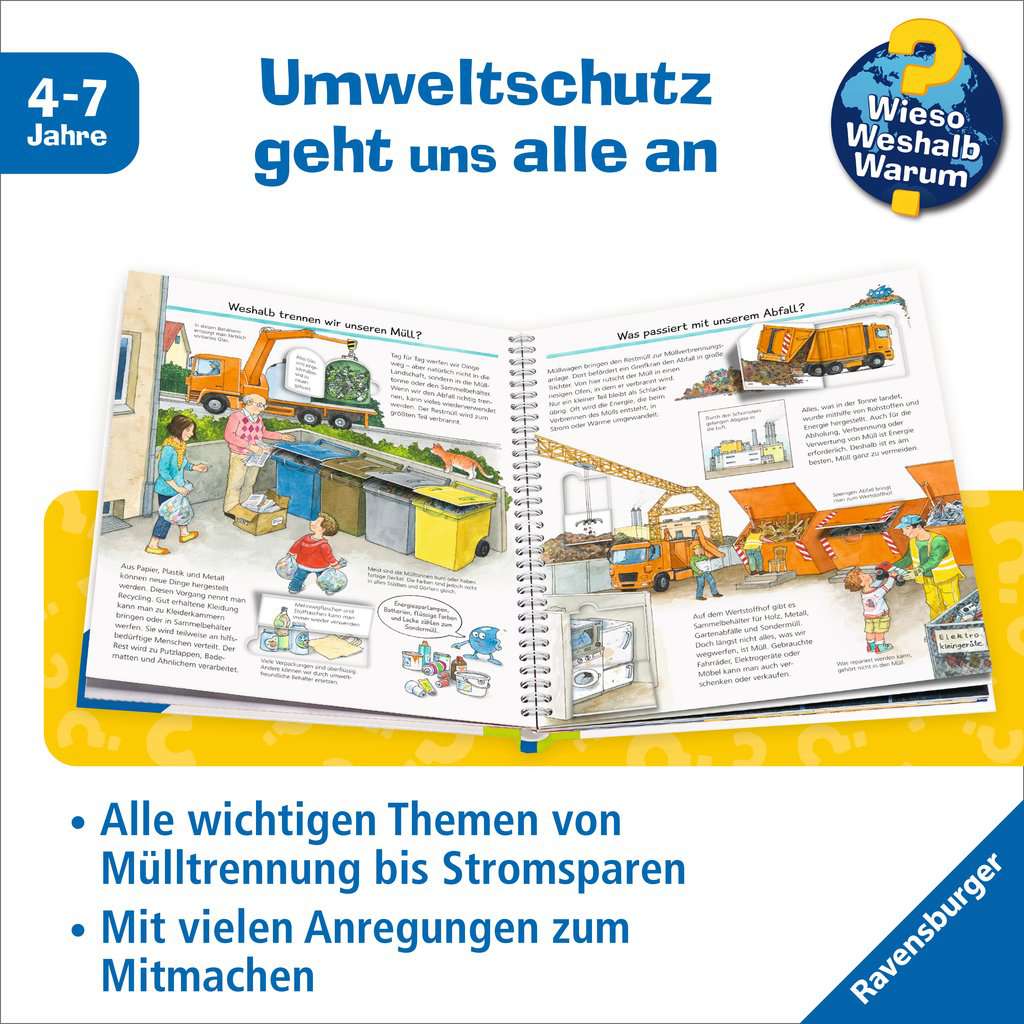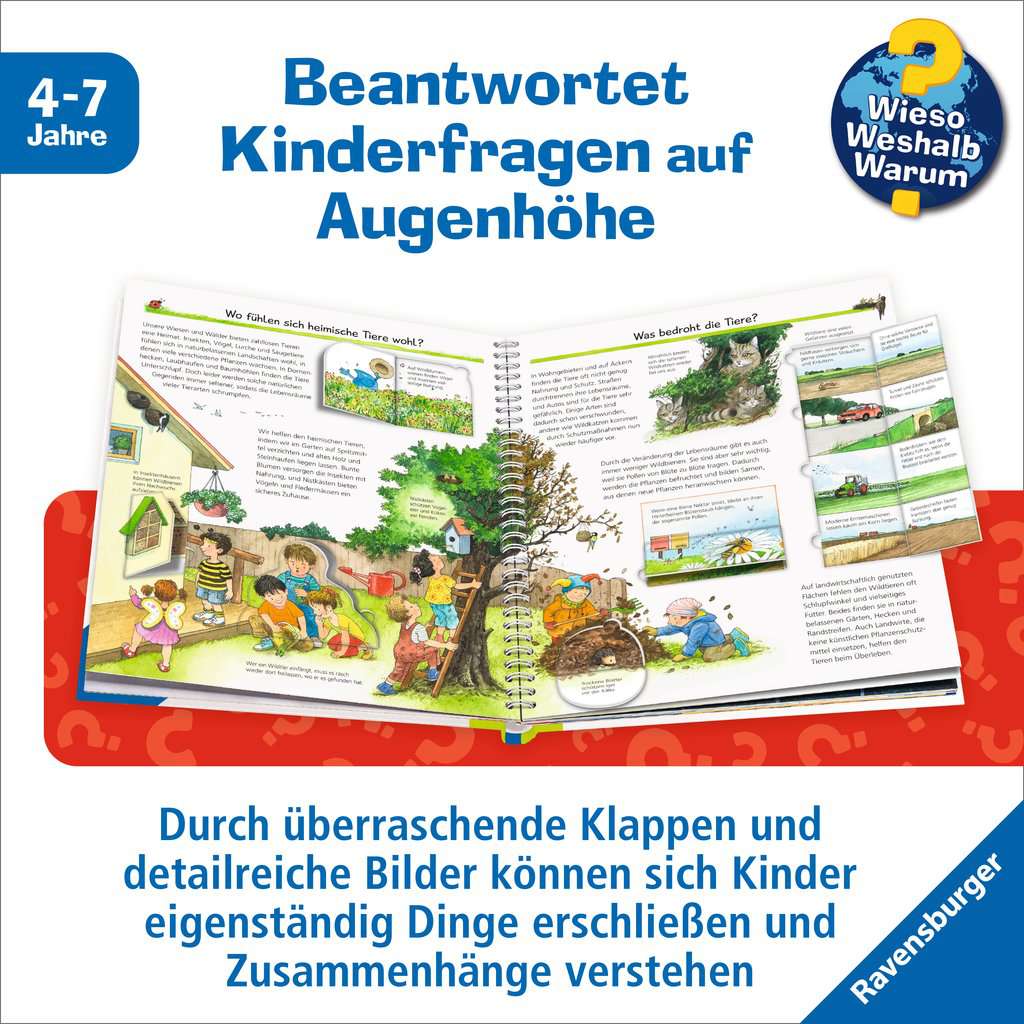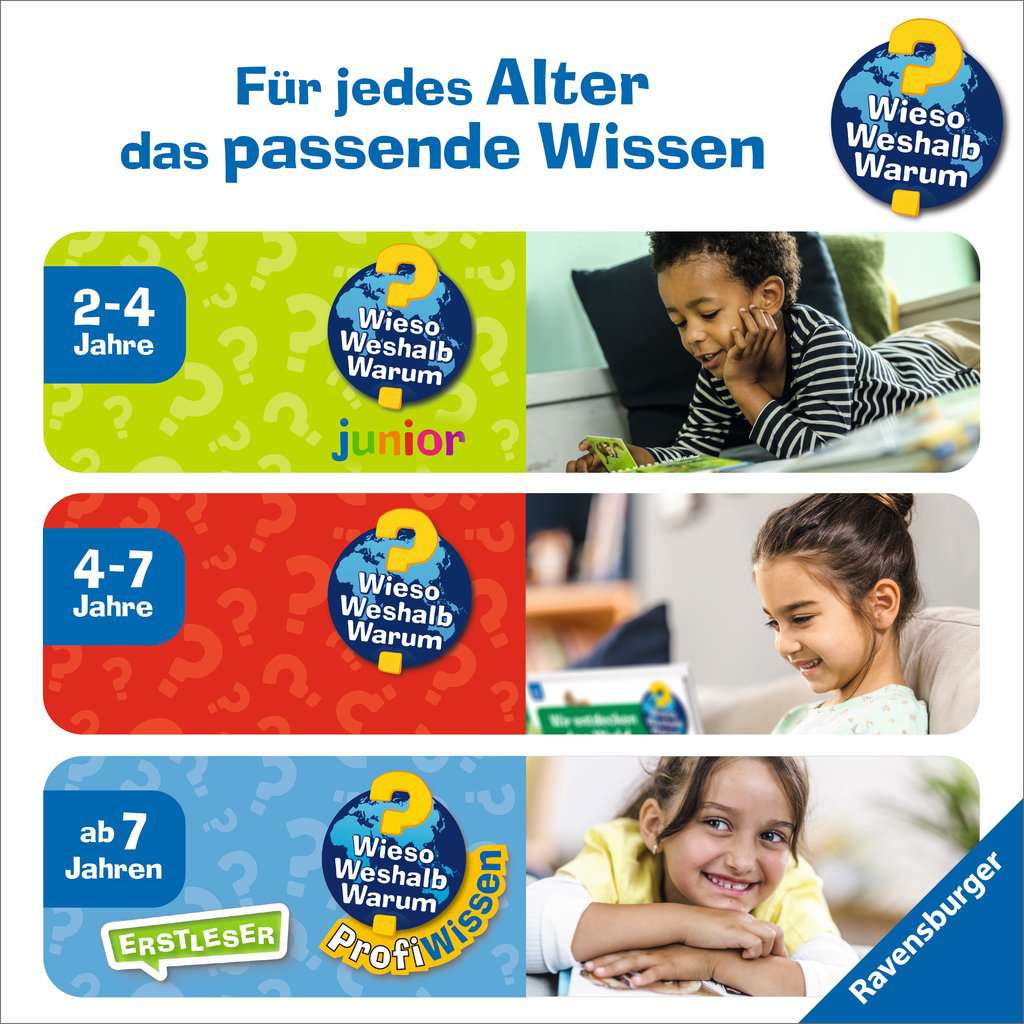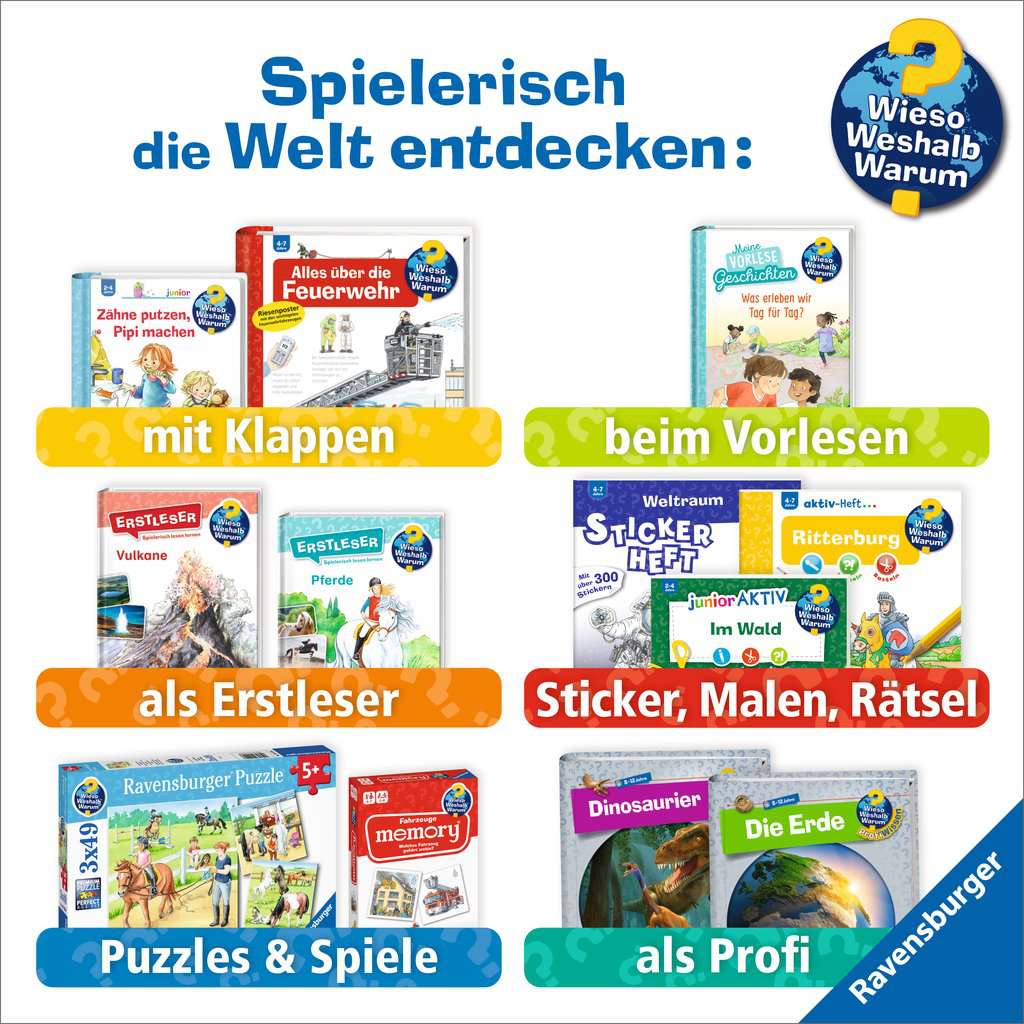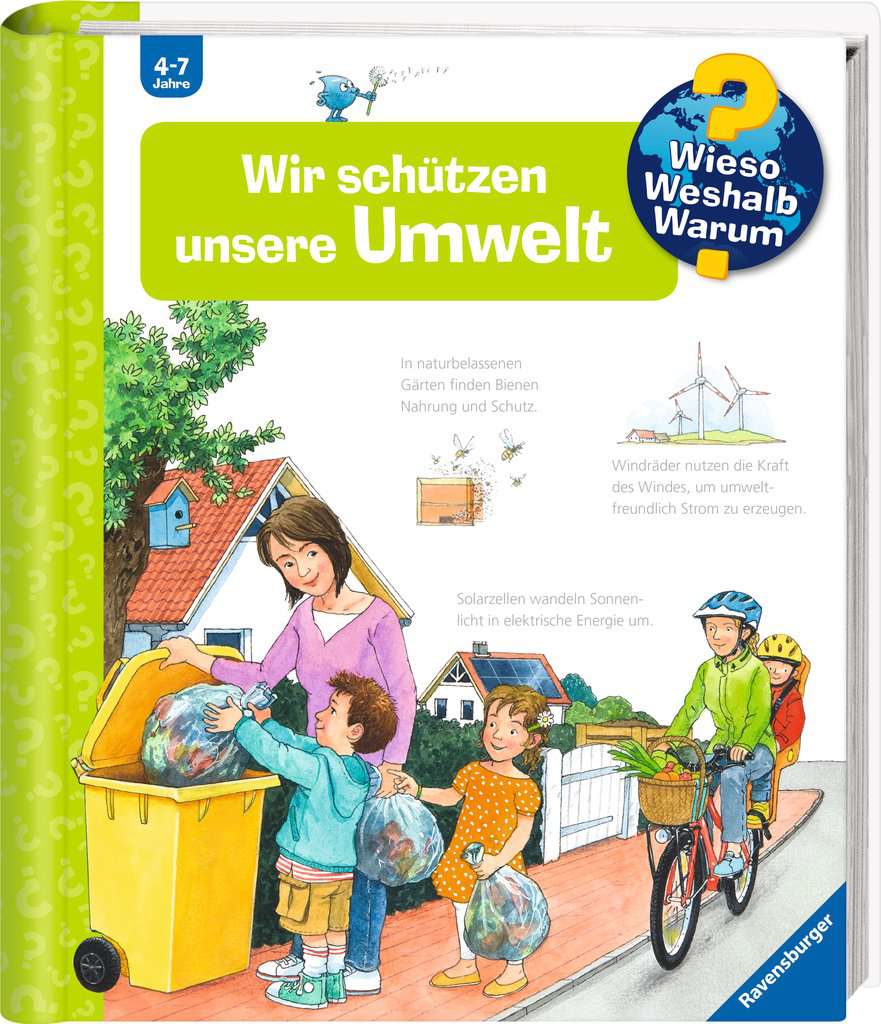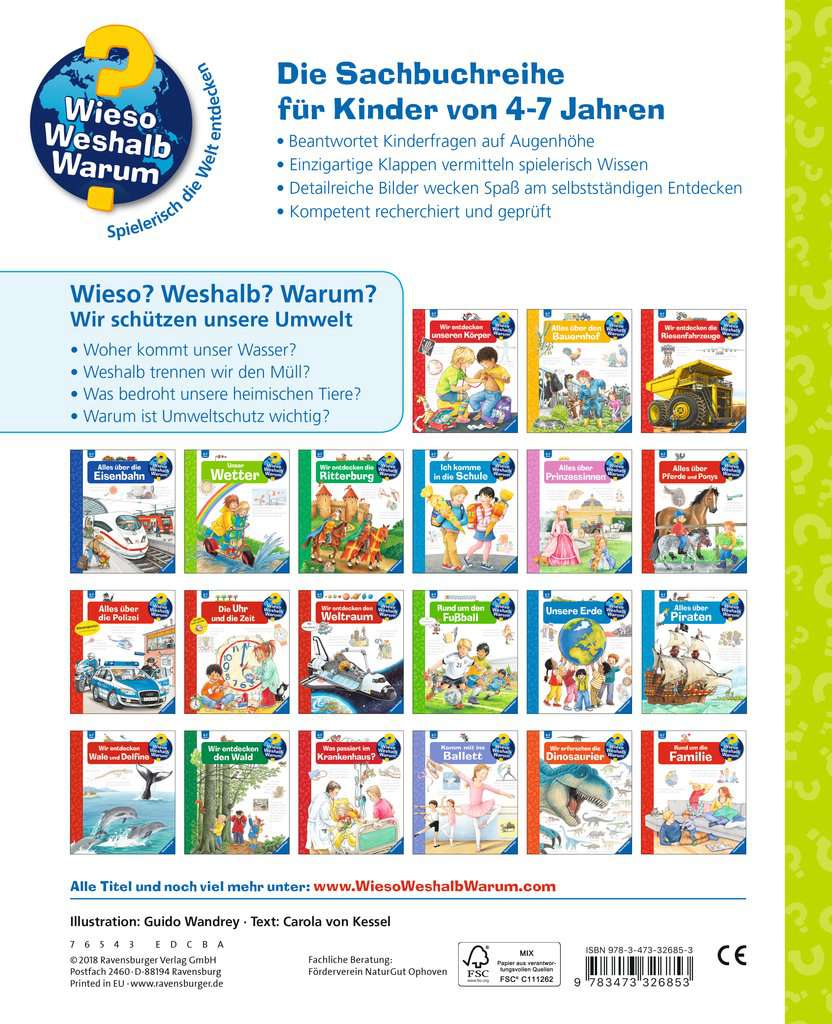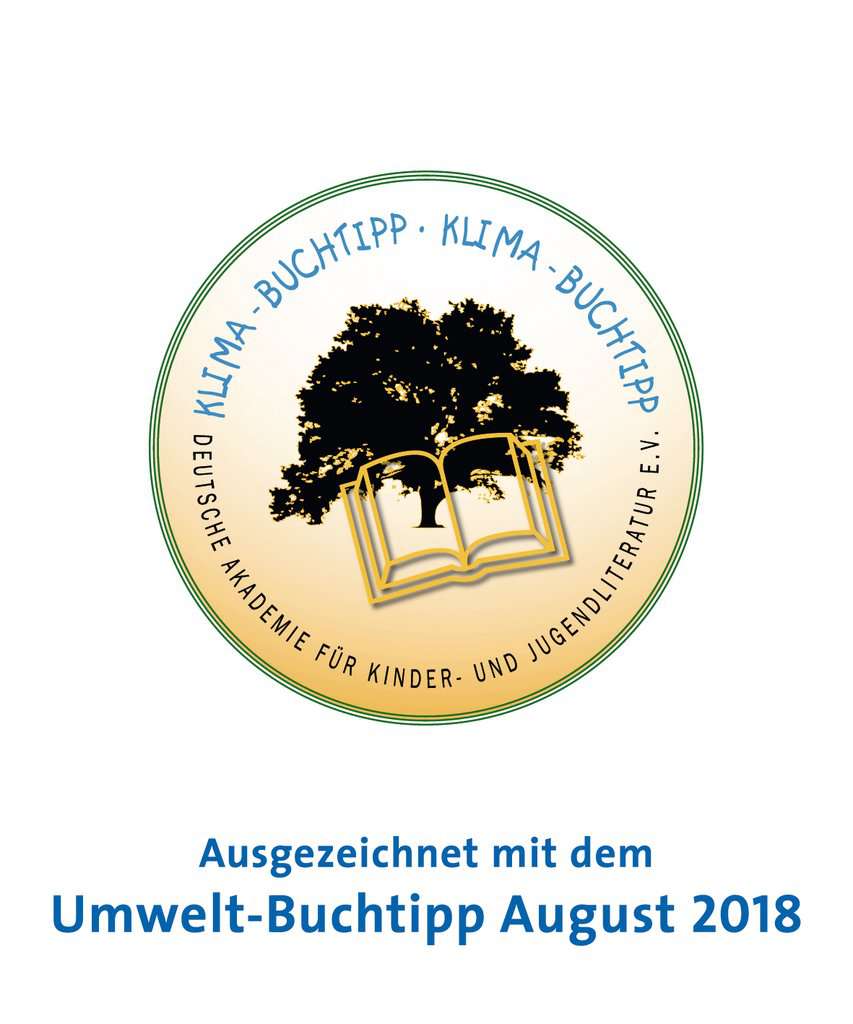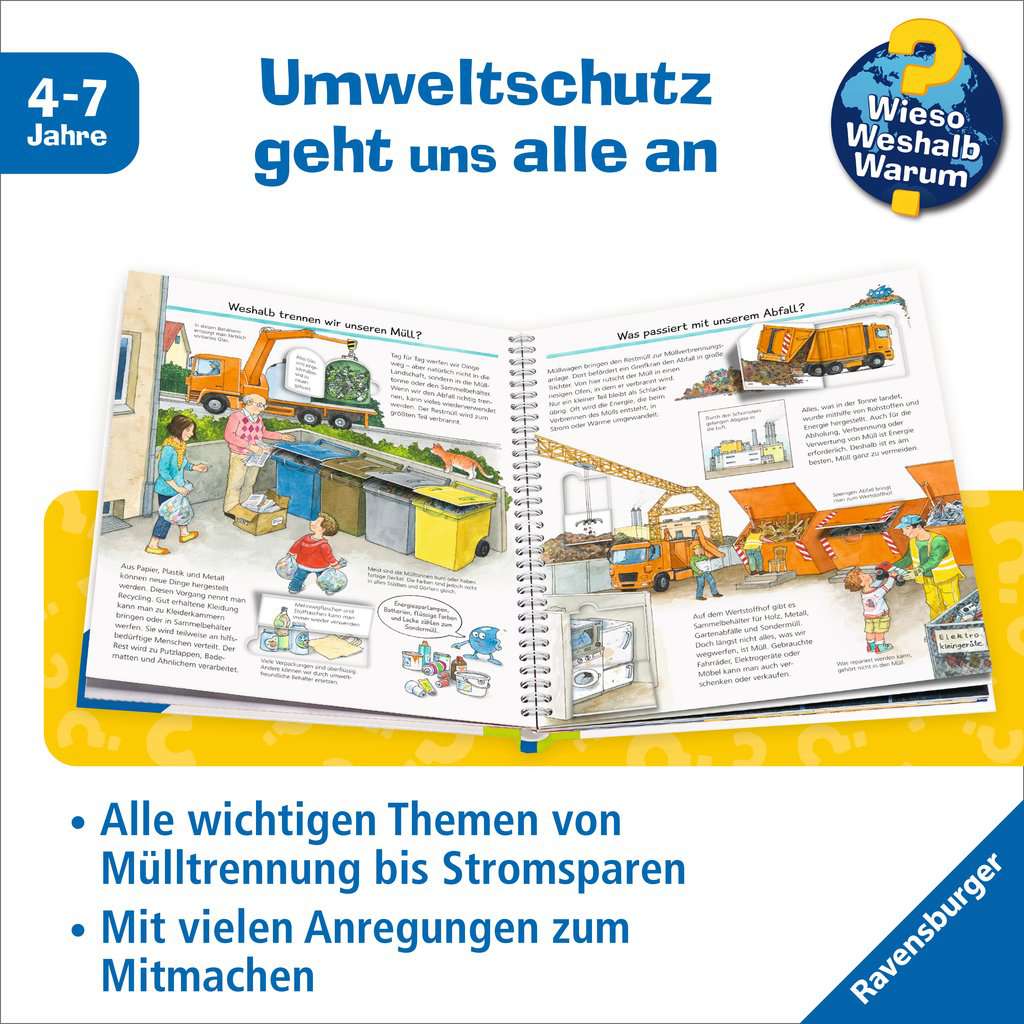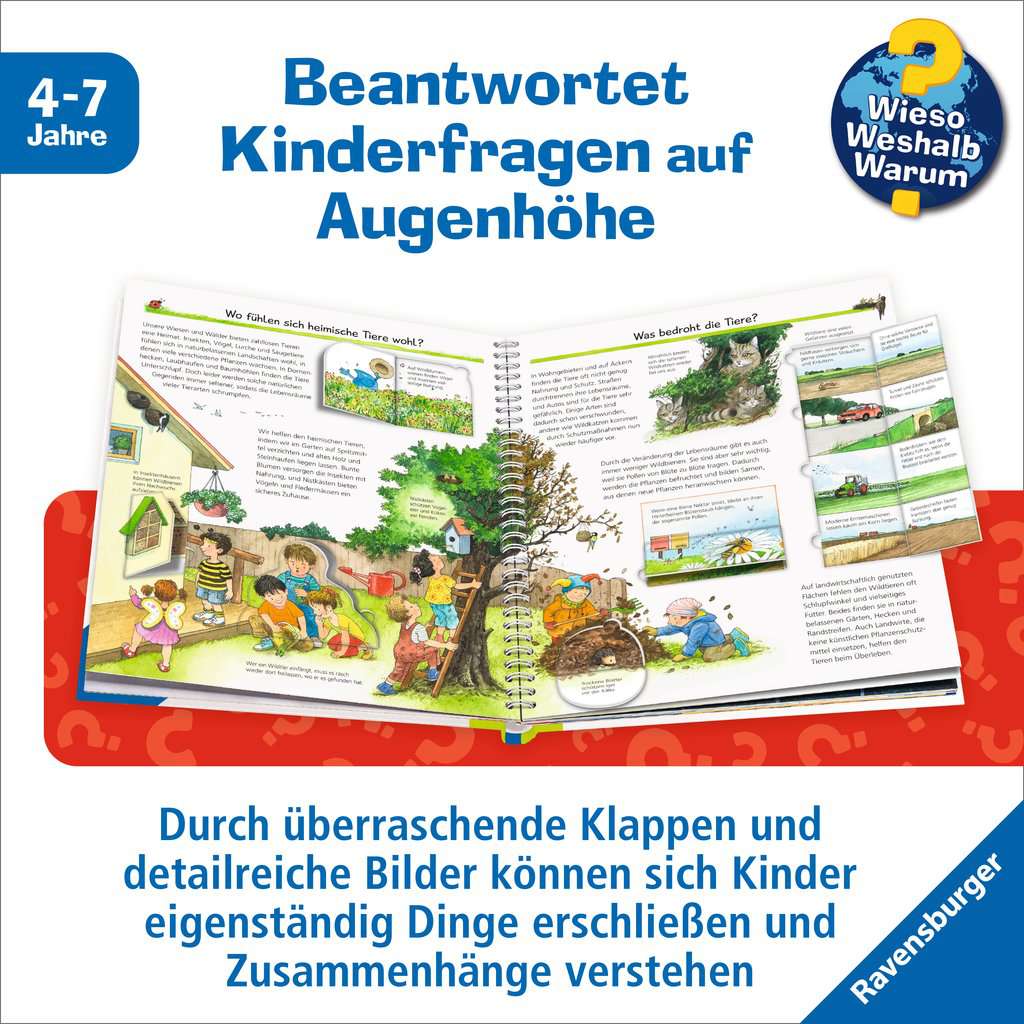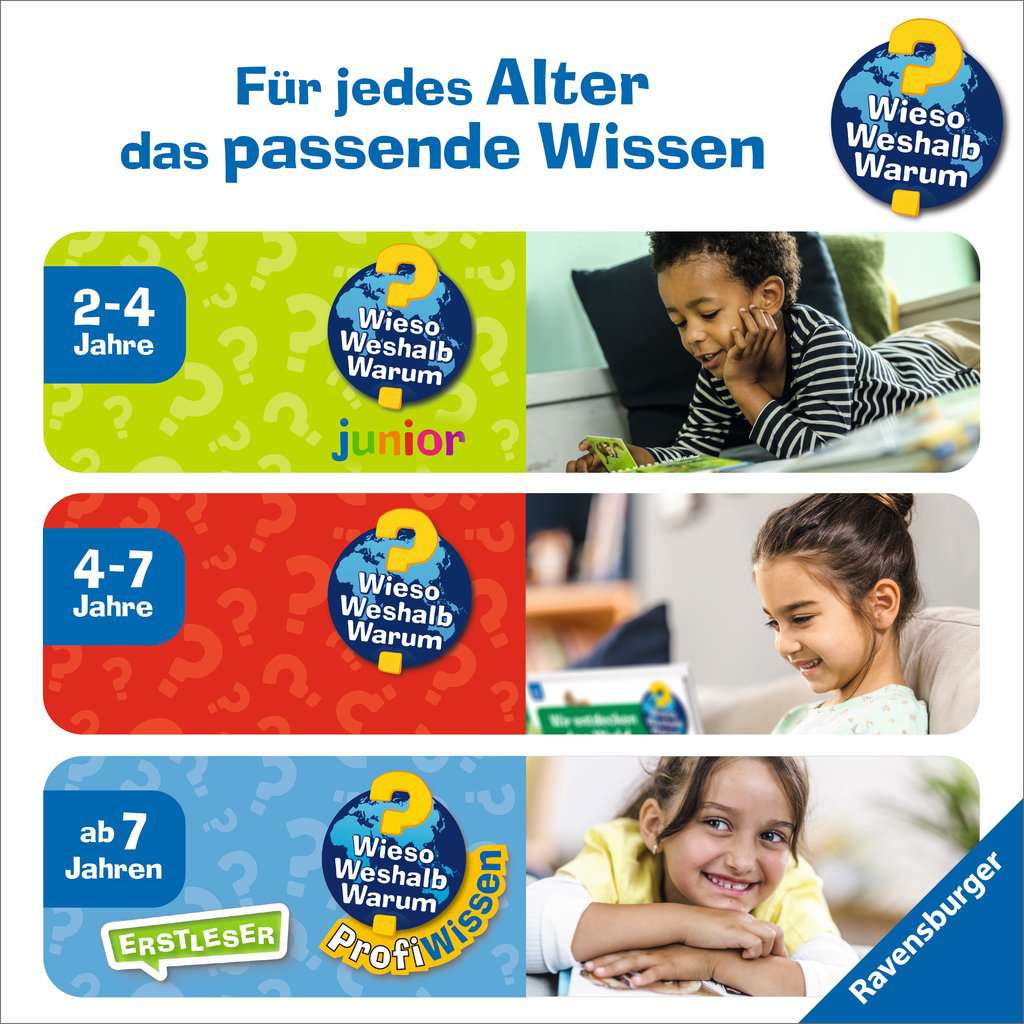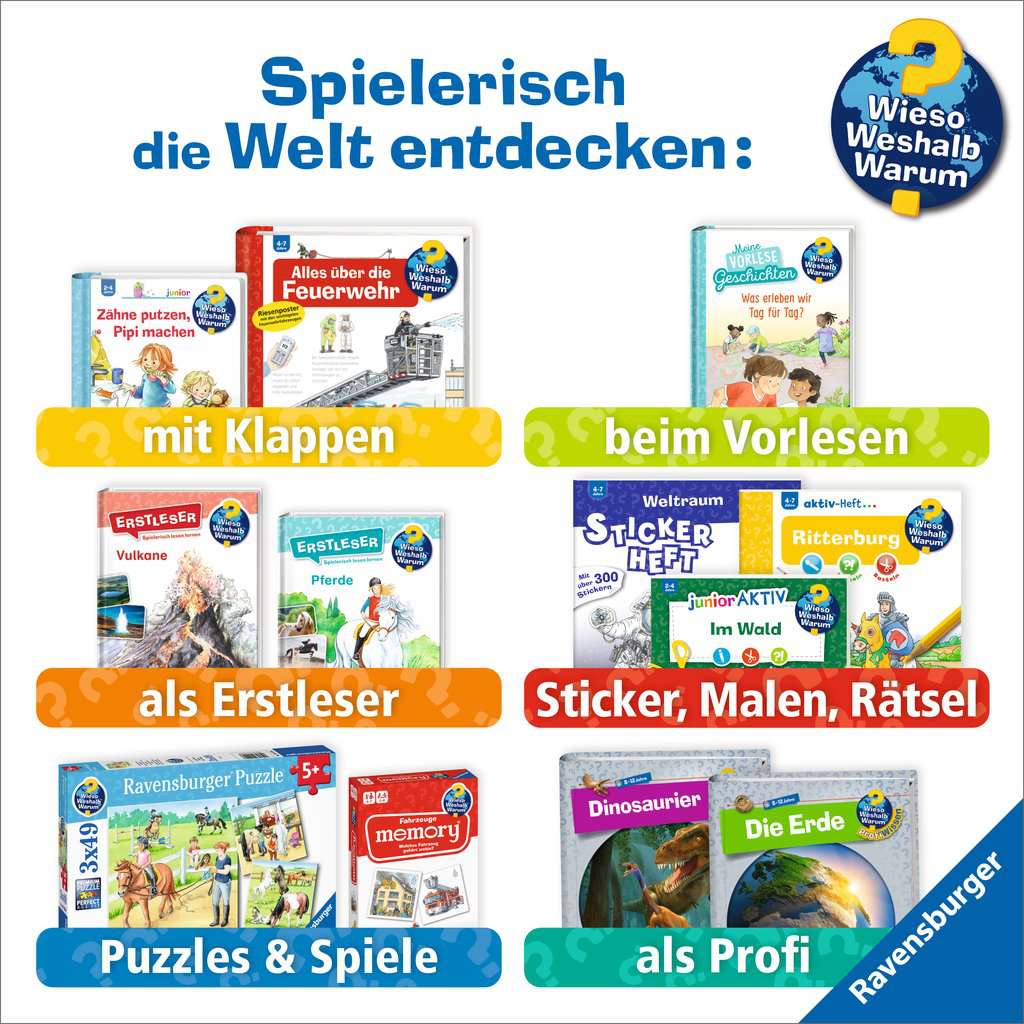 Why? Why? Why? (Vol. 67): Protecting Our Environment
Wieso? Weshalb? Warum?, Band 67: Wir schützen unsere Umwelt
View all books in the series


The WWW series has sold over 11 million copies in Germany

WWW has been translated into 20 other languages

With creative interactive elements, perfect for young, curious minds

16 pp
4 years +
24,5 x 27,8 cm
EUR 14.99
January 2018
Wire-O
978-3-473-32685-3
• With flaps and half-punchings.
Content
Environmental protection is an important topic for us all, and this book is a wonderful way for children to gain appreciation and respect for nature. Why is it important to conserve water and electricity? Why are forests essential for our climate? How can we gain energy from wind, water and the sun? What are environmentally friendly alternatives to driving everywhere in cars? How can we generate less trash, and what happens to all the garbage we do produce after garbage trucks take it away? The exploration concludes with simple yet creative ways children themselves can take small but meaningful actions to be good stewards of our environment.
About the Series
The WWW series stands out for its playful, enticing way of conveying just the information that kids want to know. Centered on who-what-how questions, the titles in the series explore subjects of great interest to young children. The thousands of questions children ask daily are answered by means of interactive elements, engaging illustrations, and age-appropriate texts. Because the lively illustrations convey so much, the books hold children's interest even without an adult to read the clear, friendly texts. WWW is ideally suited for preschool and kindergarten ages, for children 4 to 7 years old.
The Author
Carola von Kessel worked as an editor for children's and horse books before starting to write her own stories. She currently writes freelance for various publishers. She lives on a former farm on the Lower Rhine with her husband, her daughter and a number of horses.
The Illustrator
Guido Wandrey, born in 1959, studied graphic design and has already published many successful pictures books. In his images, he makes a point of including special little details just waiting to be discovered.
Rights Sold
Hungarian, Latvian, Romanian, Spanish (Latin America, Spain)