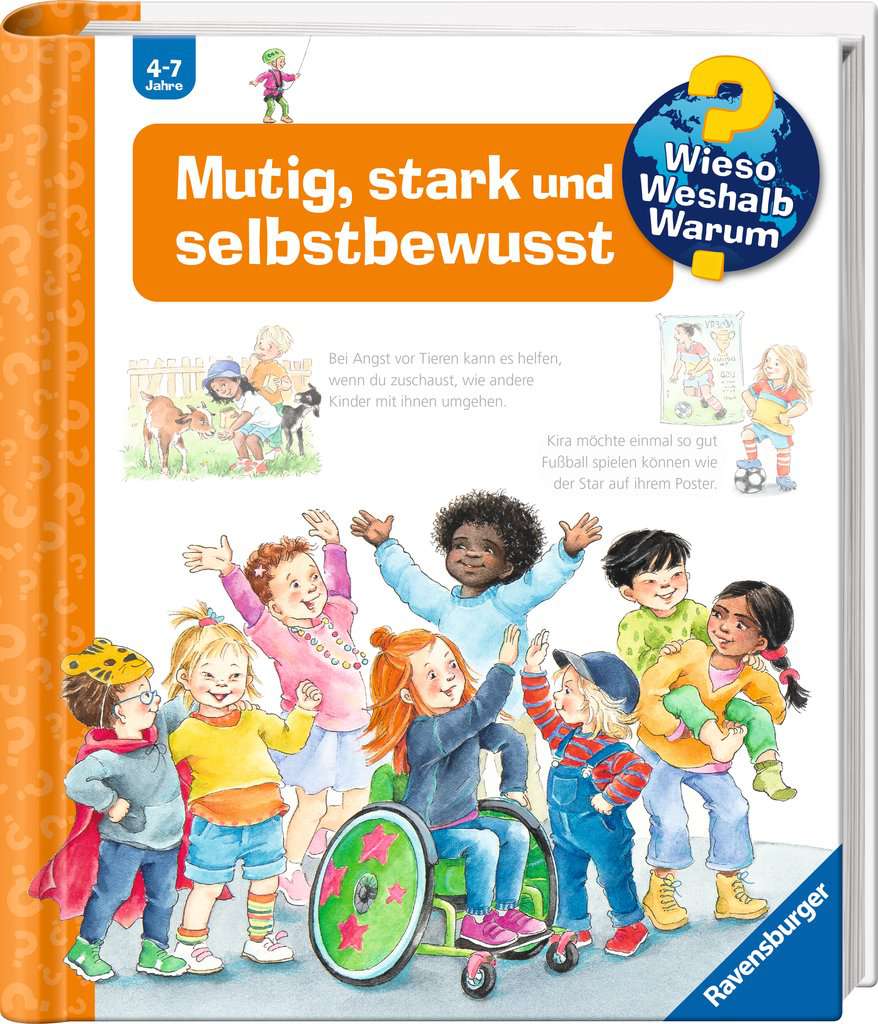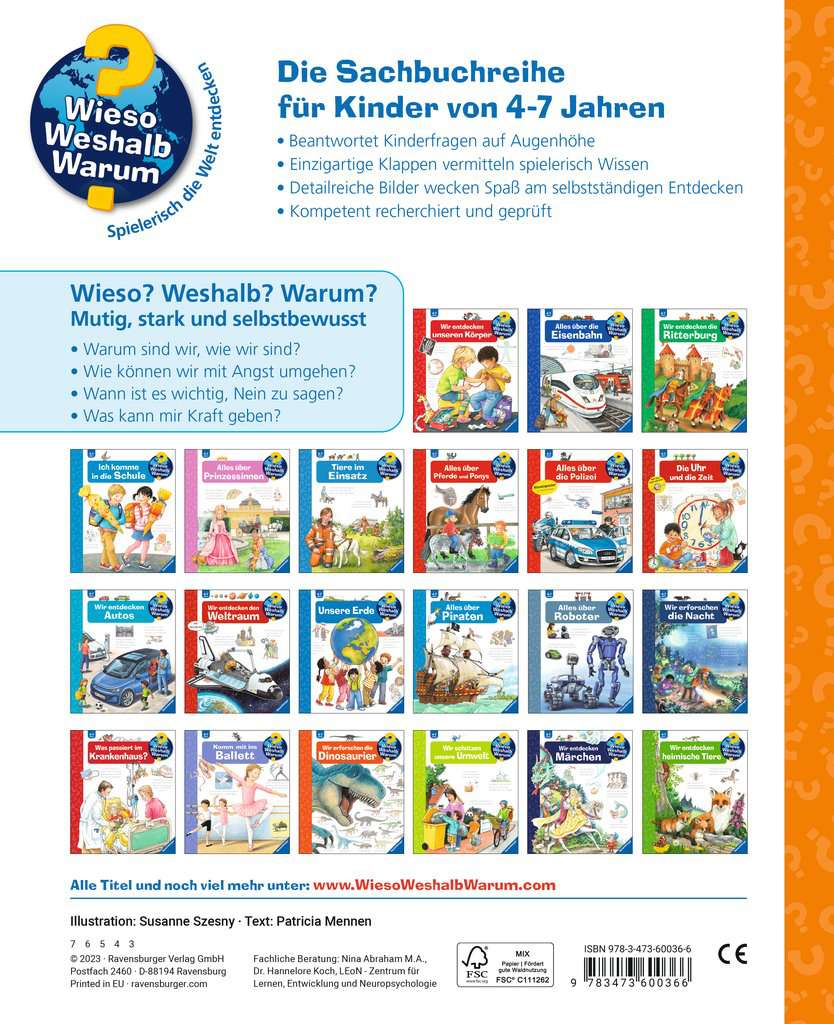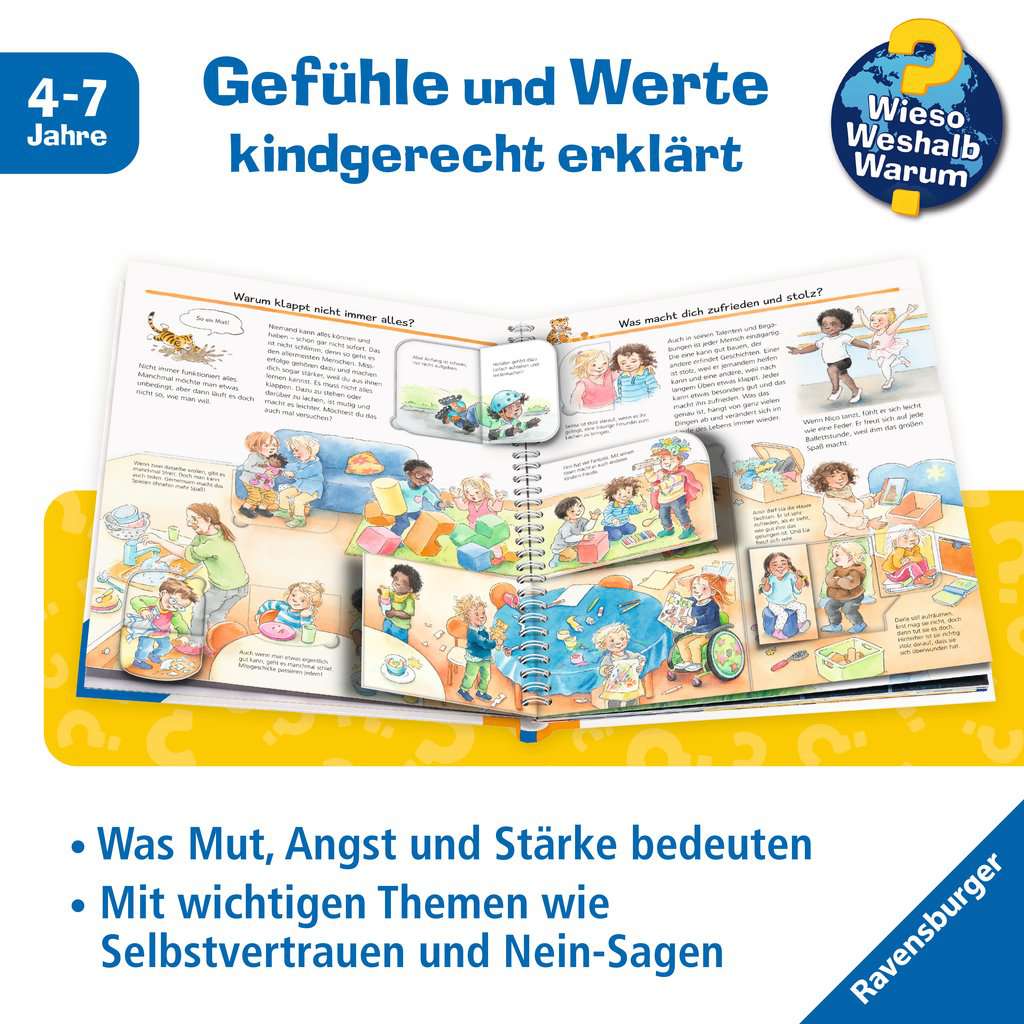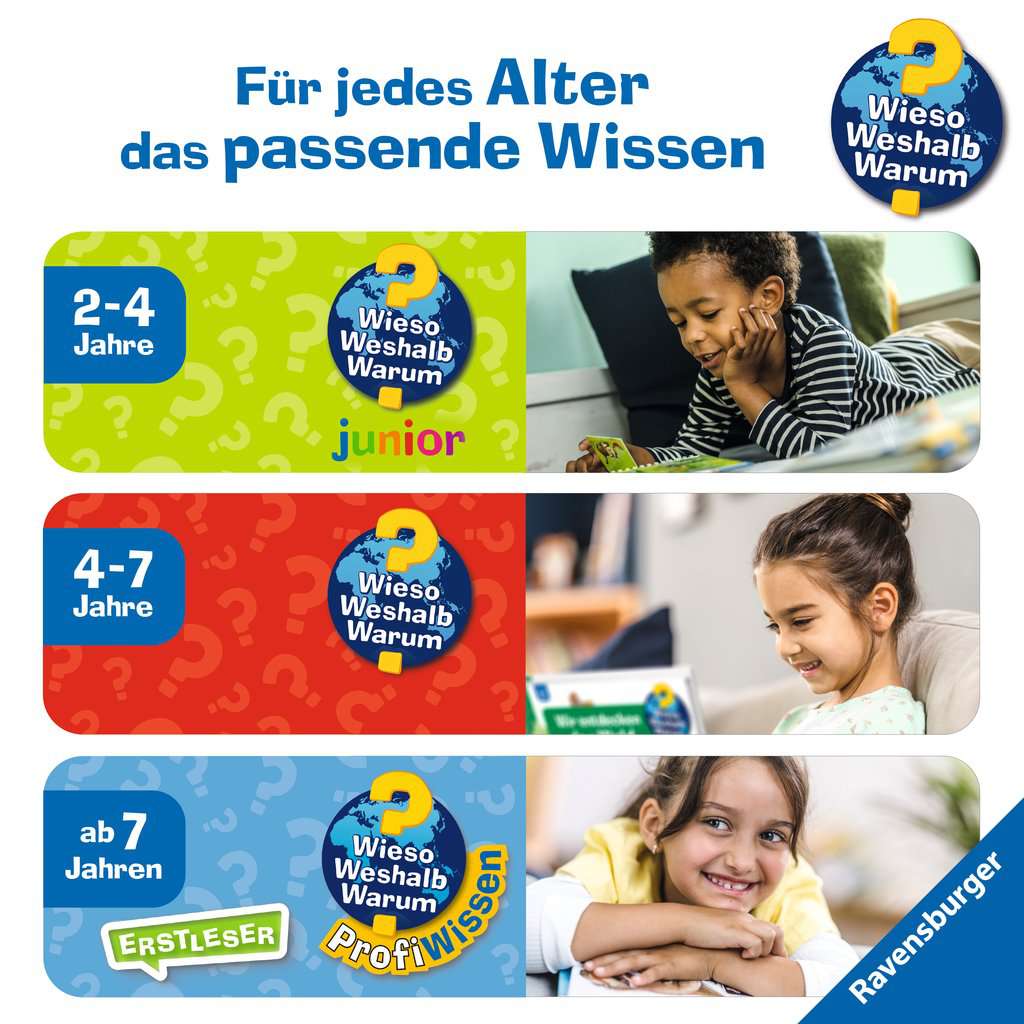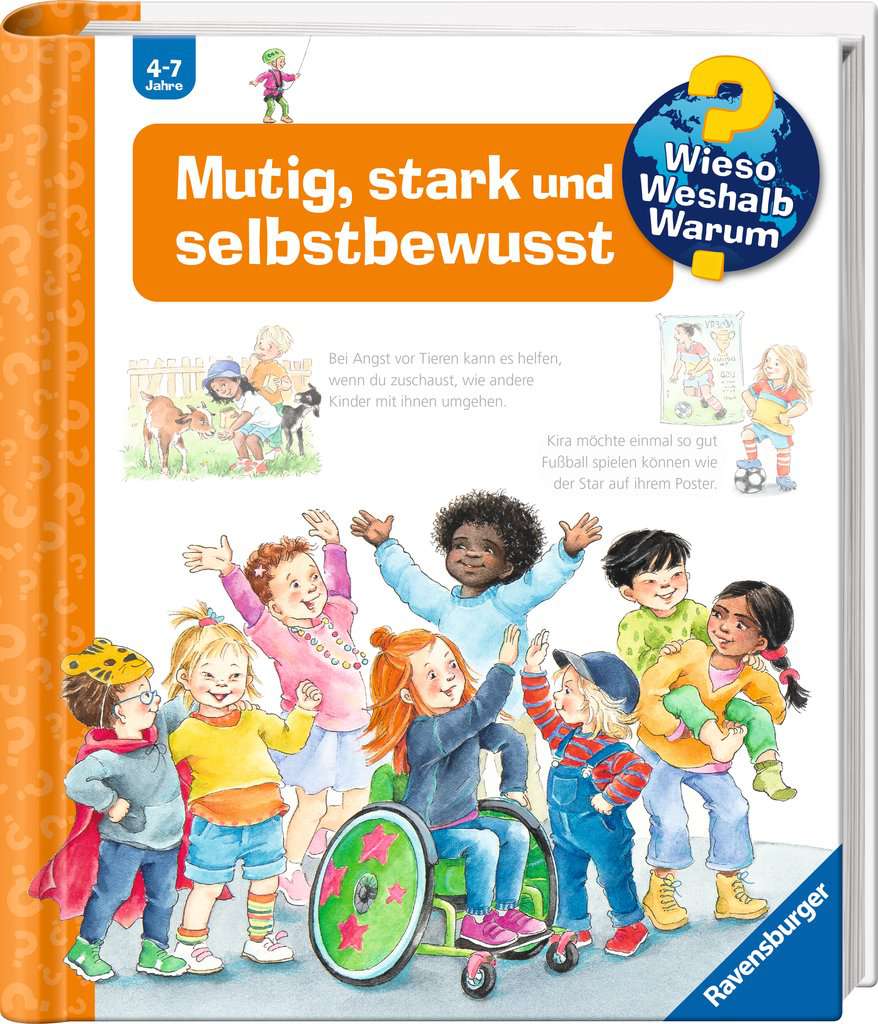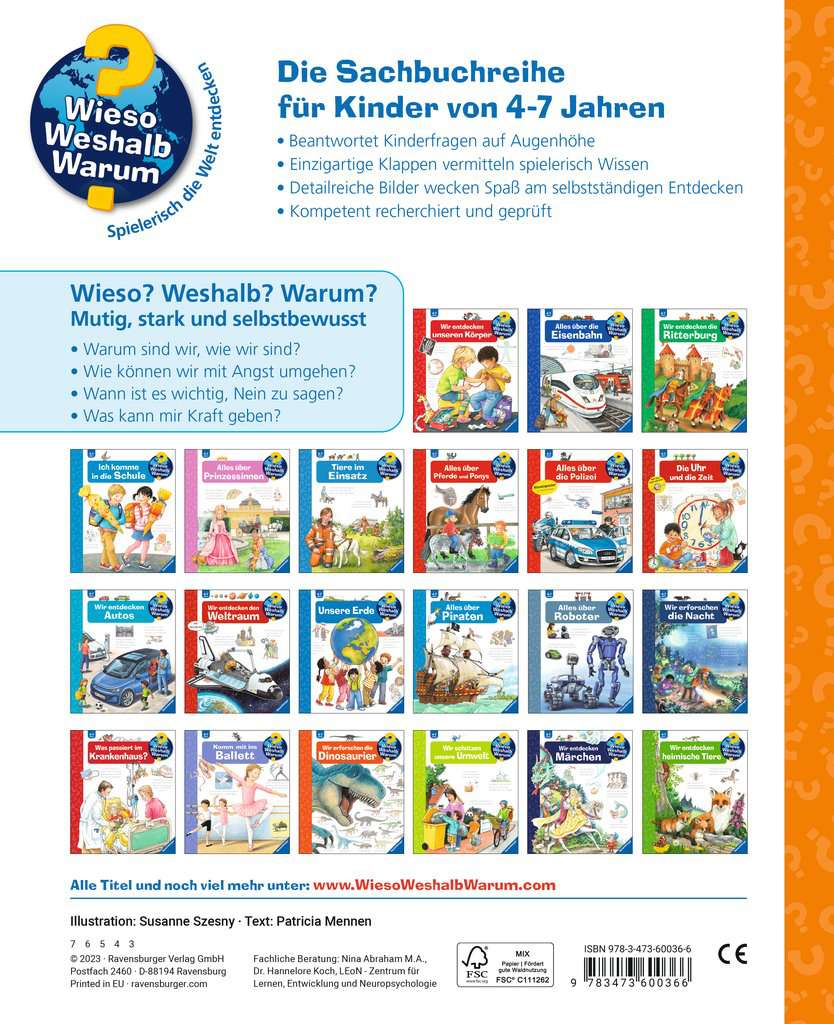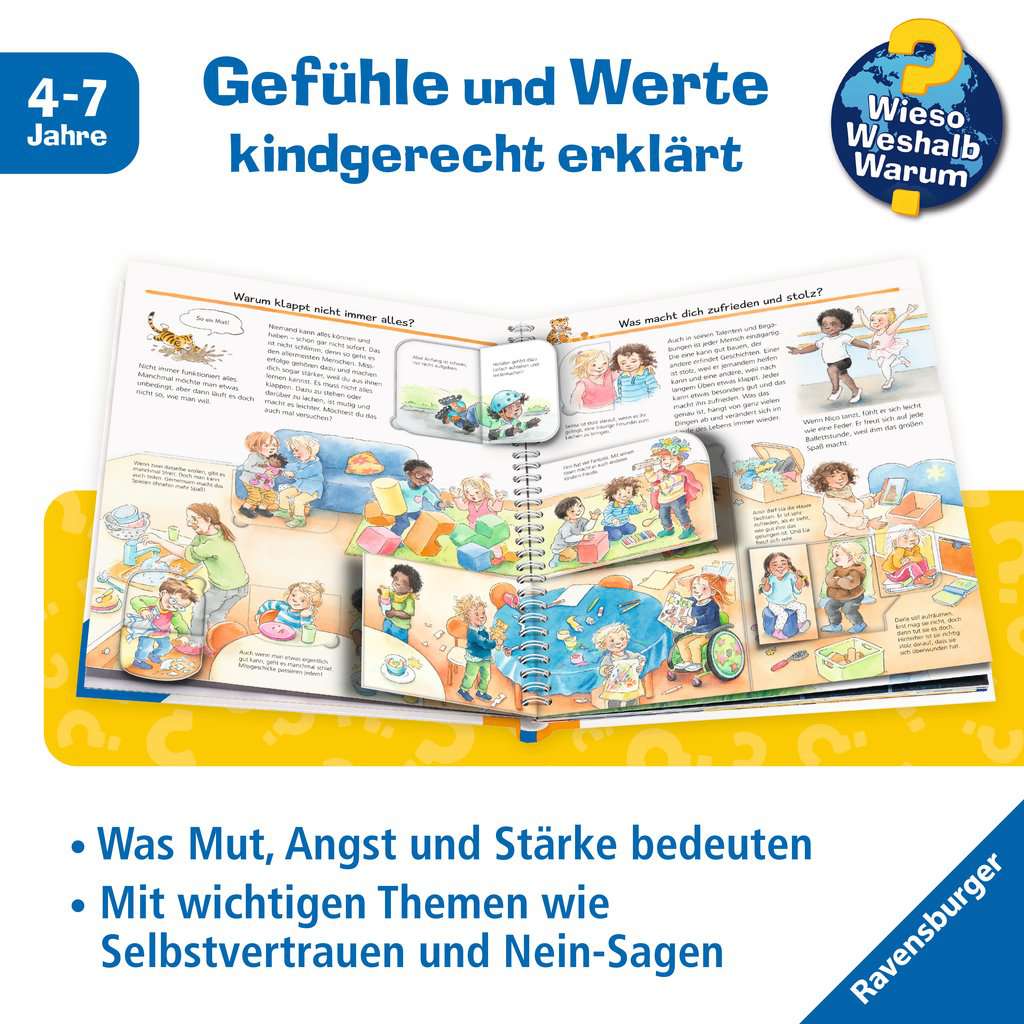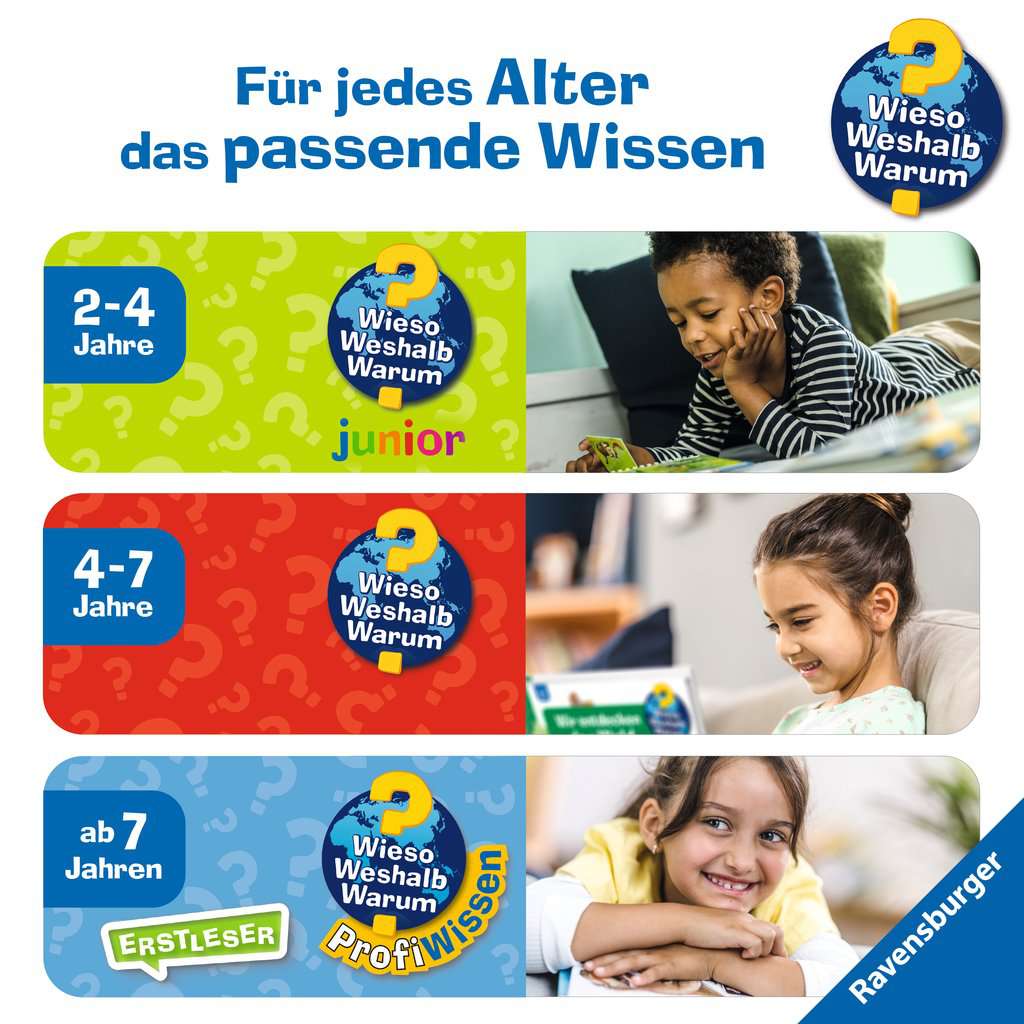 Why? Why? Why? (Vol. 51): Courageous, Strong and Self-Confident
Wieso? Weshalb? Warum?, Band 51: Mutig, stark und selbstbewusst
View all books in the series
Children 4 years and over explore various situations dealing with courage, strength and self-confidence.


Reassures, takes anxious feelings seriously and shows children their strengths

Feelings and values explained in an age-appropriate and empathetic manner

Checked by two experts in child and adolescent psychology

16 pp
4 years +
24,5 x 27,8 cm
EUR 14.99
November 2022
Wire-O
978-3-473-60036-6
• With flaps and half-punchings.
Content
This book helps children explore situations and feelings around self-confidence. Flaps make the topic immediately understandable: A child plucks up the courage for a first solo visit to the shops, another cheers up a friend who is sad. We explain what fear is good for and show how to train courage and strength. A book for ALL children – from assertive to shy!
About the Series
The WWW series stands out for its playful, enticing way of conveying just the information that kids want to know. Centered on who-what-how questions, the titles in the series explore subjects of great interest to young children. The thousands of questions children ask daily are answered by means of interactive elements, engaging illustrations, and age-appropriate texts. Because the lively illustrations convey so much, the books hold children's interest even without an adult to read the clear, friendly texts. WWW is ideally suited for preschool and kindergarten ages, for children 4 to 7 years old.
The Author
Patricia Mennen was born in 1961 in Augsburg. While she was studying German, art history and theater, she completed internships with various daily newspapers. After working as a children's book editor for six years and having a daughter, she began writing books. Today she lives with her family in southern Germany and Provence, France. The freelance author says that the curiosity of a child has never left her, and she tries to see the world with the eyes of a child.
The Illustrator
Susanne Szesny was born in 1965. She studied visual communication in Münster and received a diploma in design. After her studies, she worked freelance as an illustrator of games books, board books and picture books. In her opinion, a book should transport an inner value (a message, a teaching) and be a source of inspiration for children and adults equally. With her pictures she tries to build a bridge between the emotional worlds of children and adults.
Rights Sold
Hungarian, Latvian, Polish, Romanian, Spanish (Latin America, Spain)