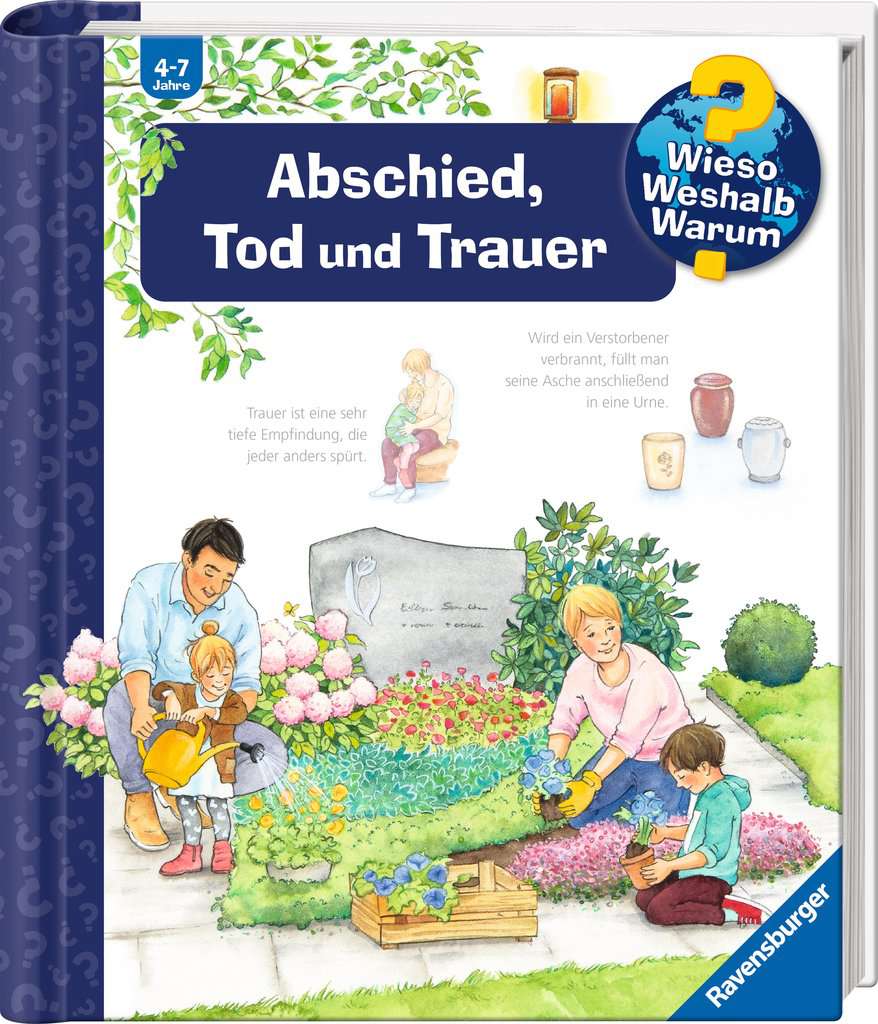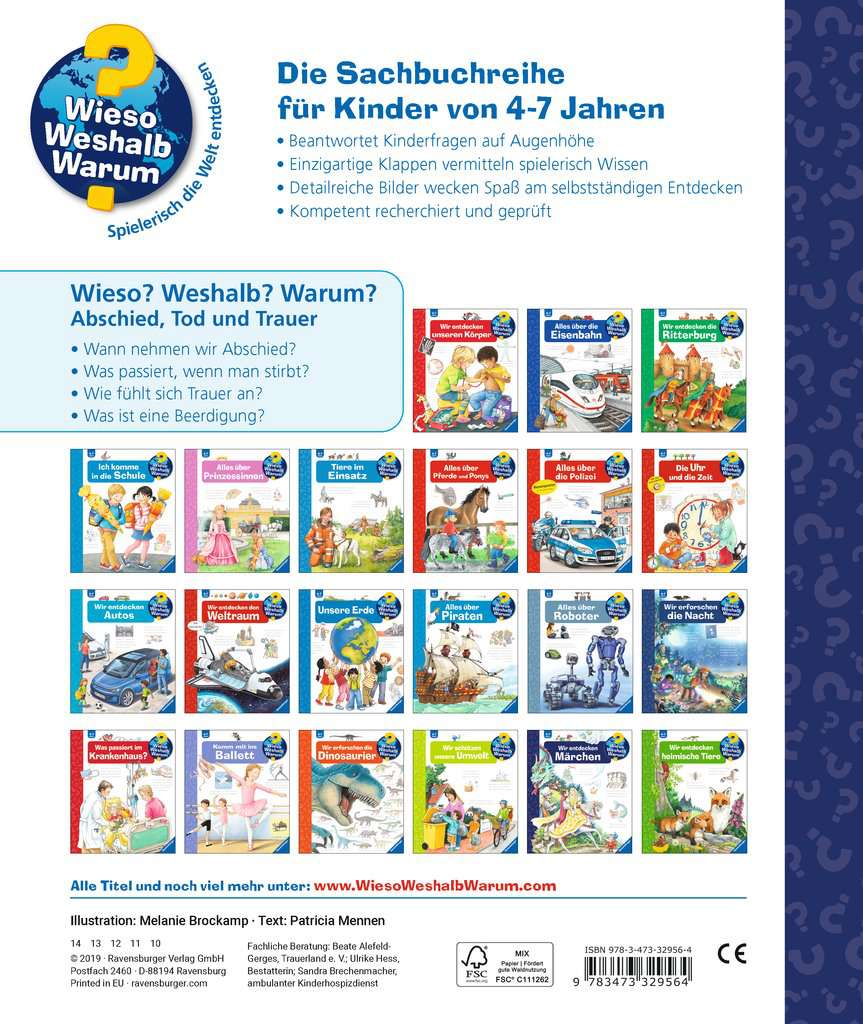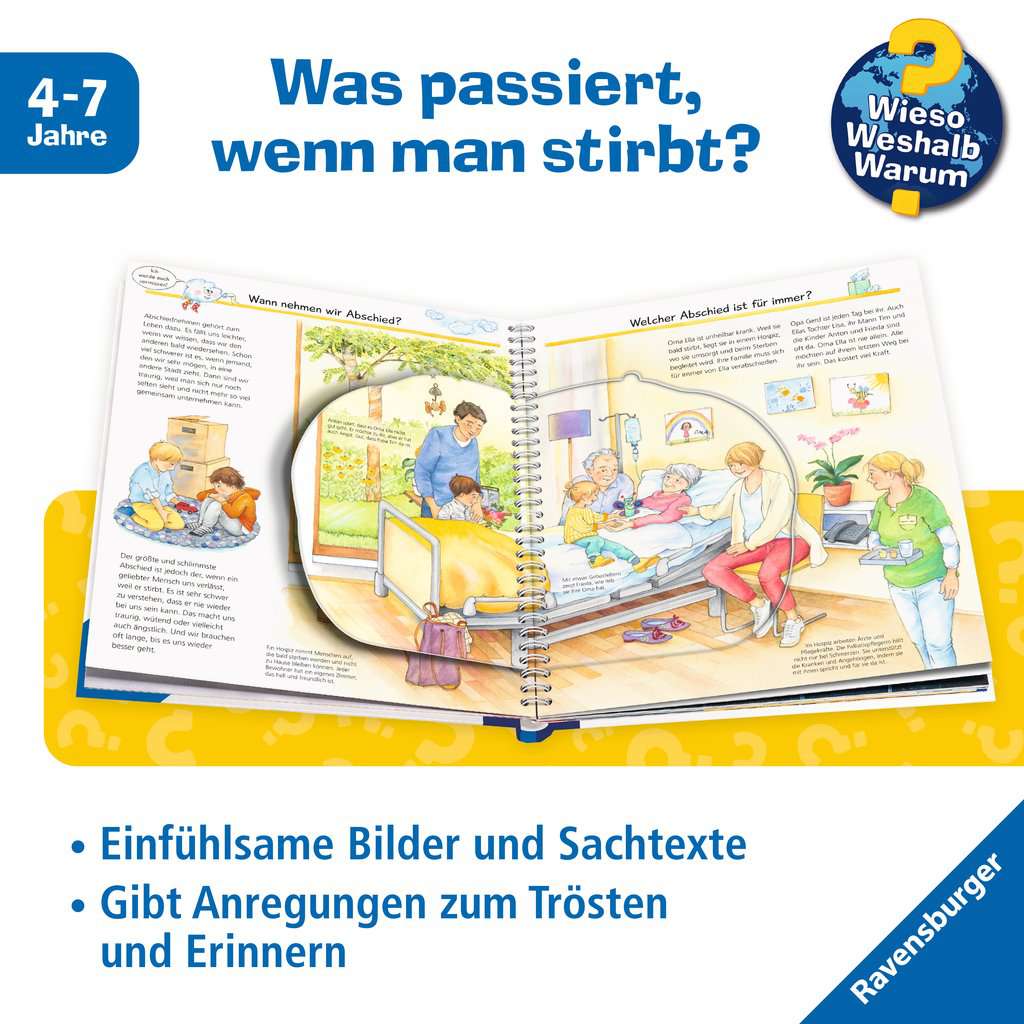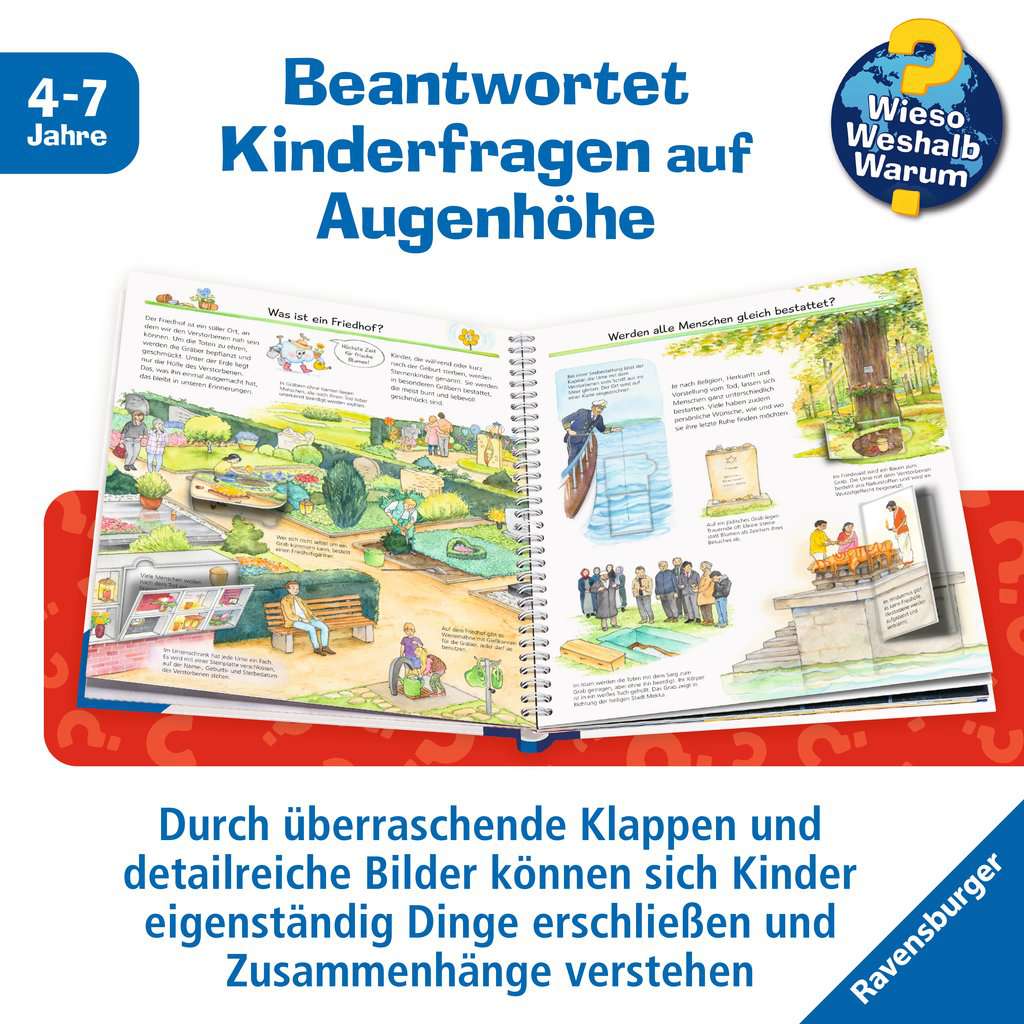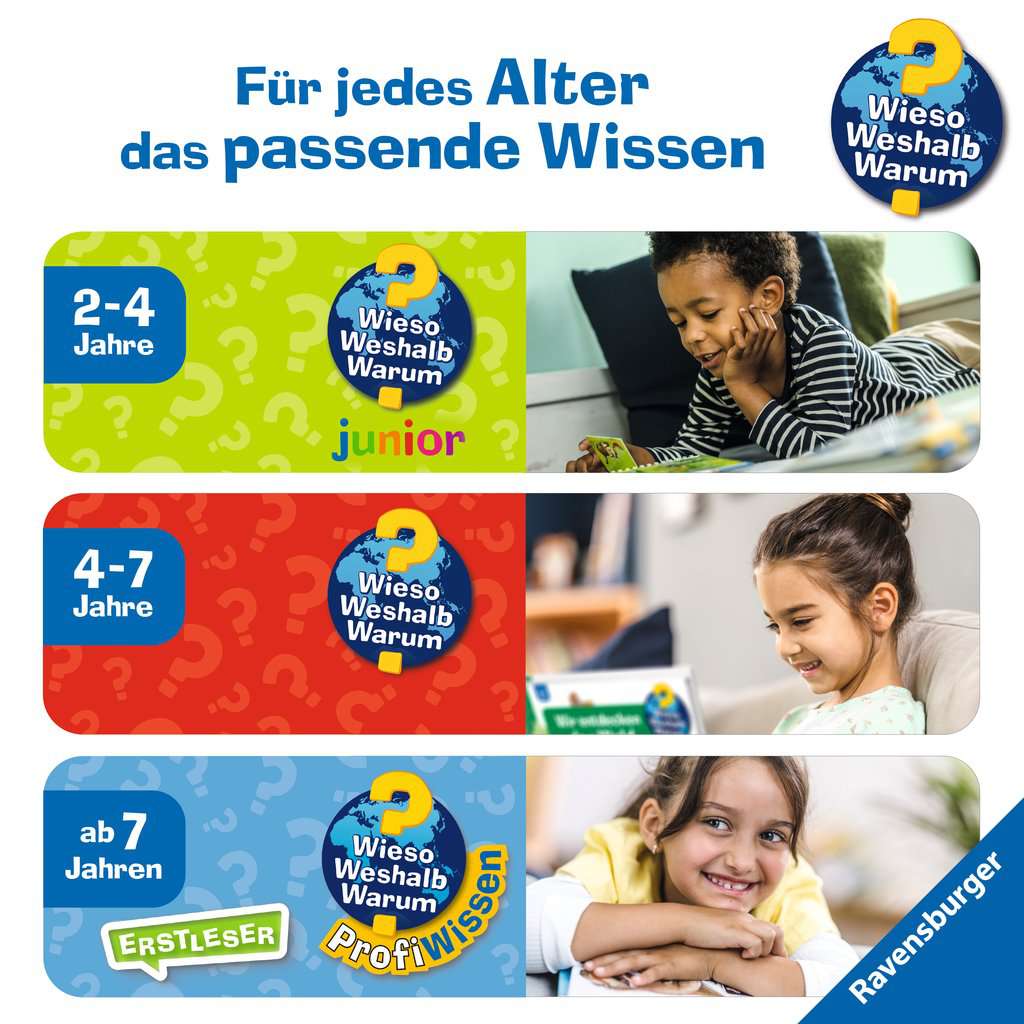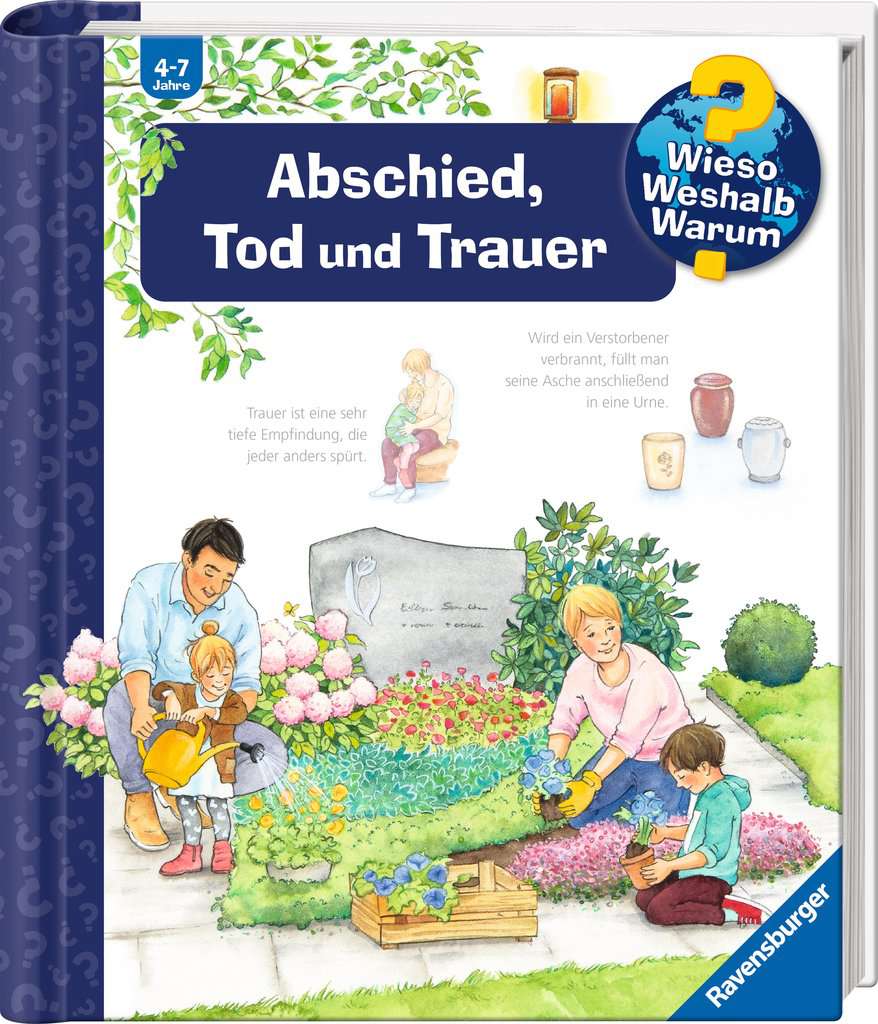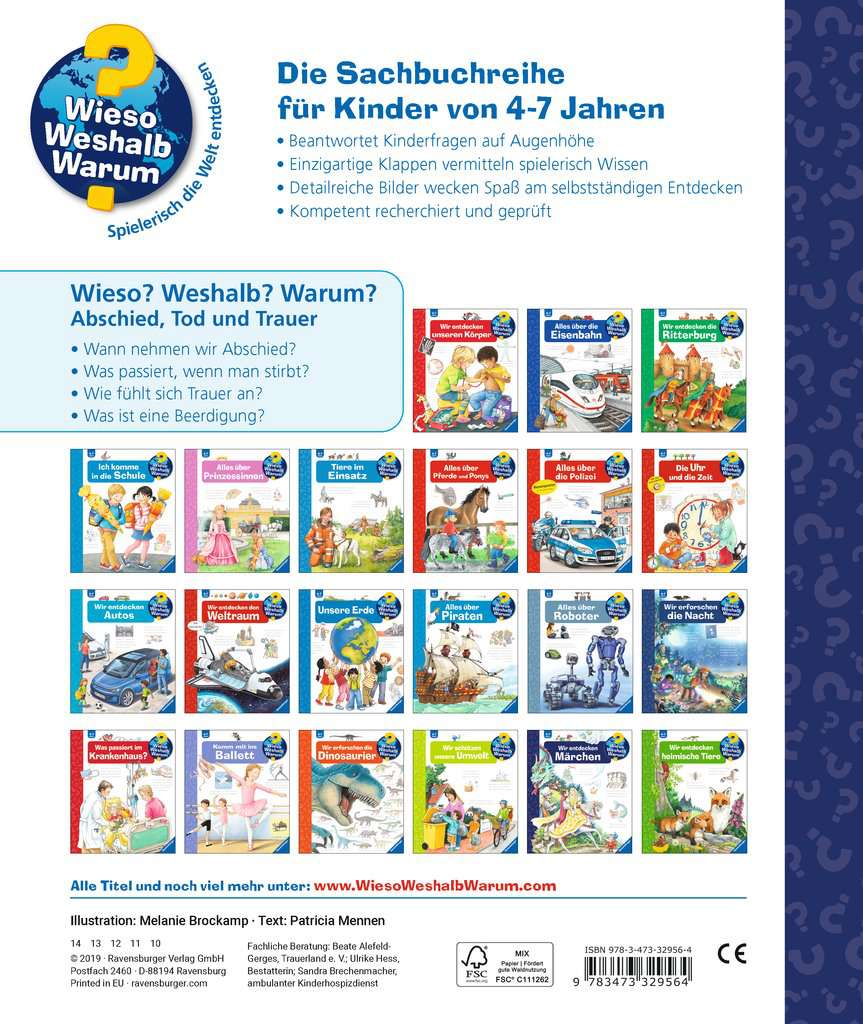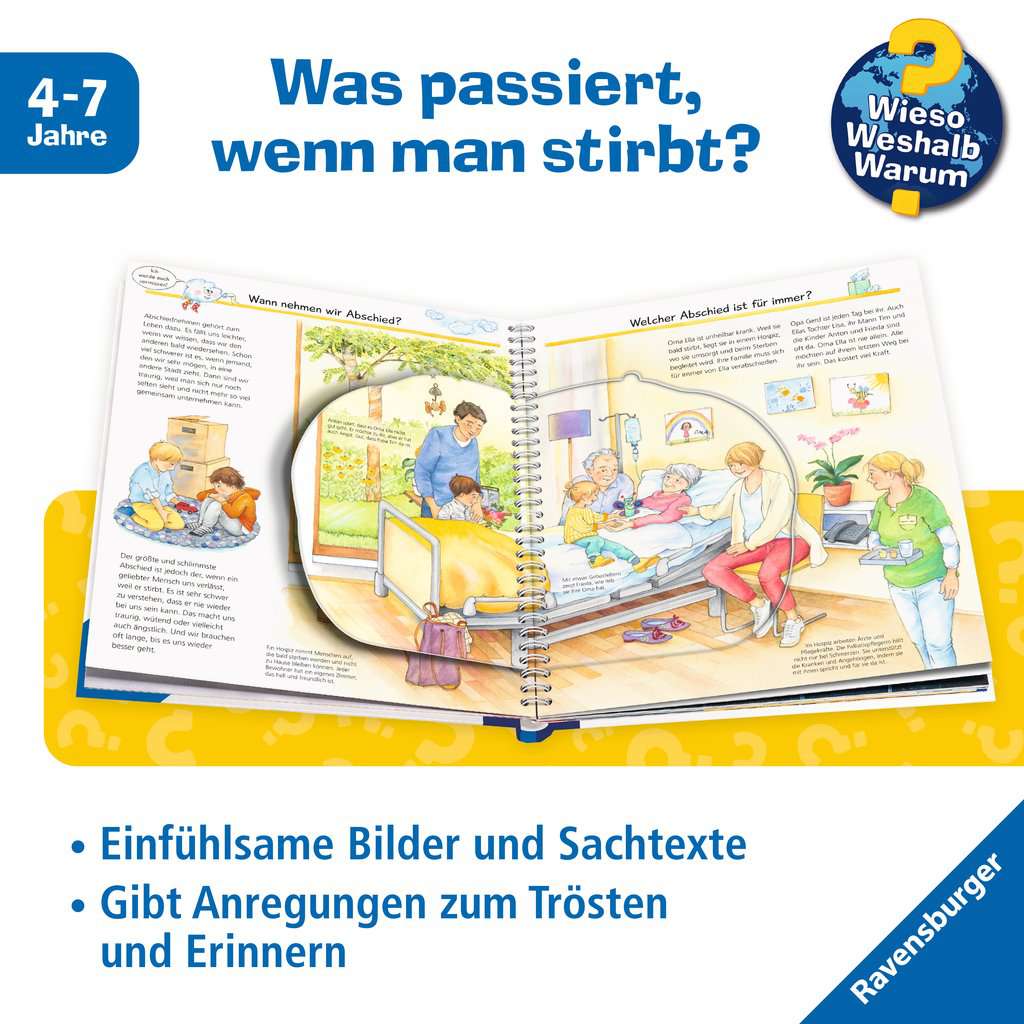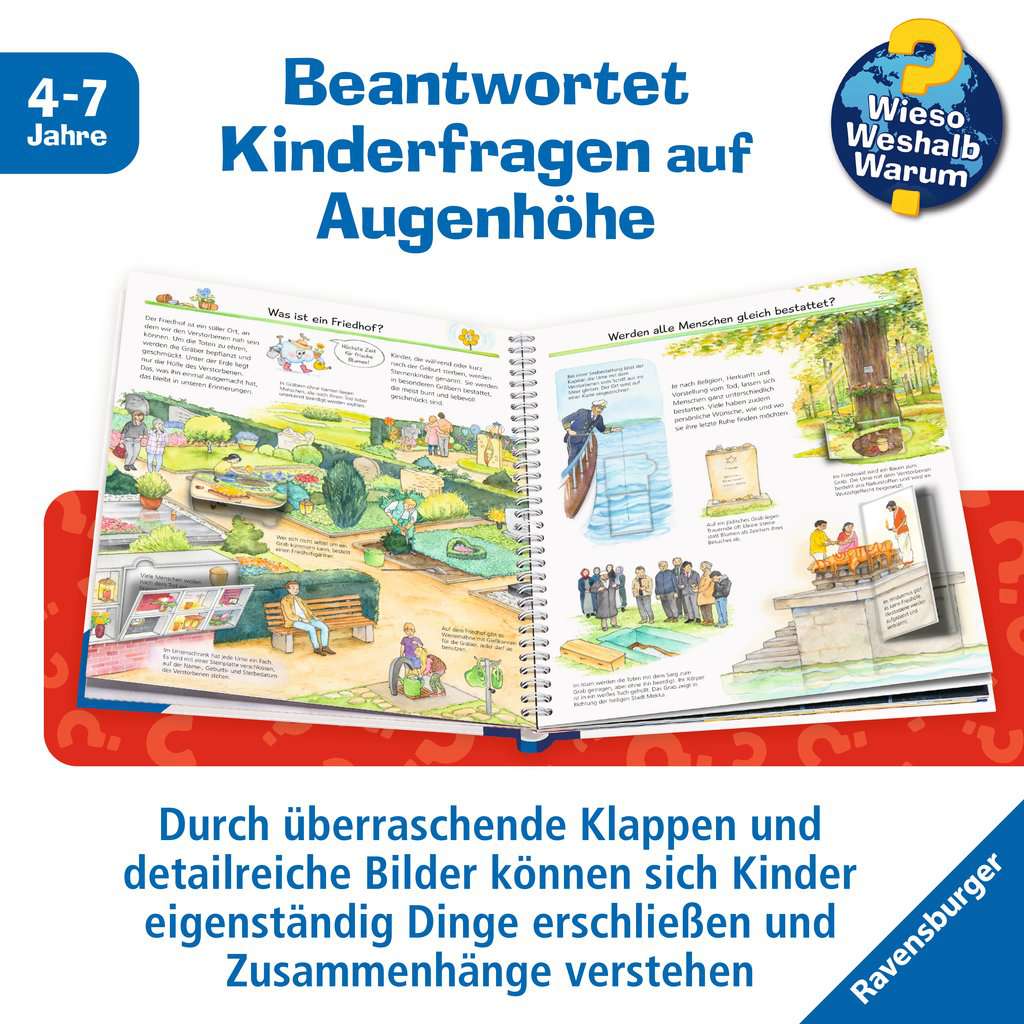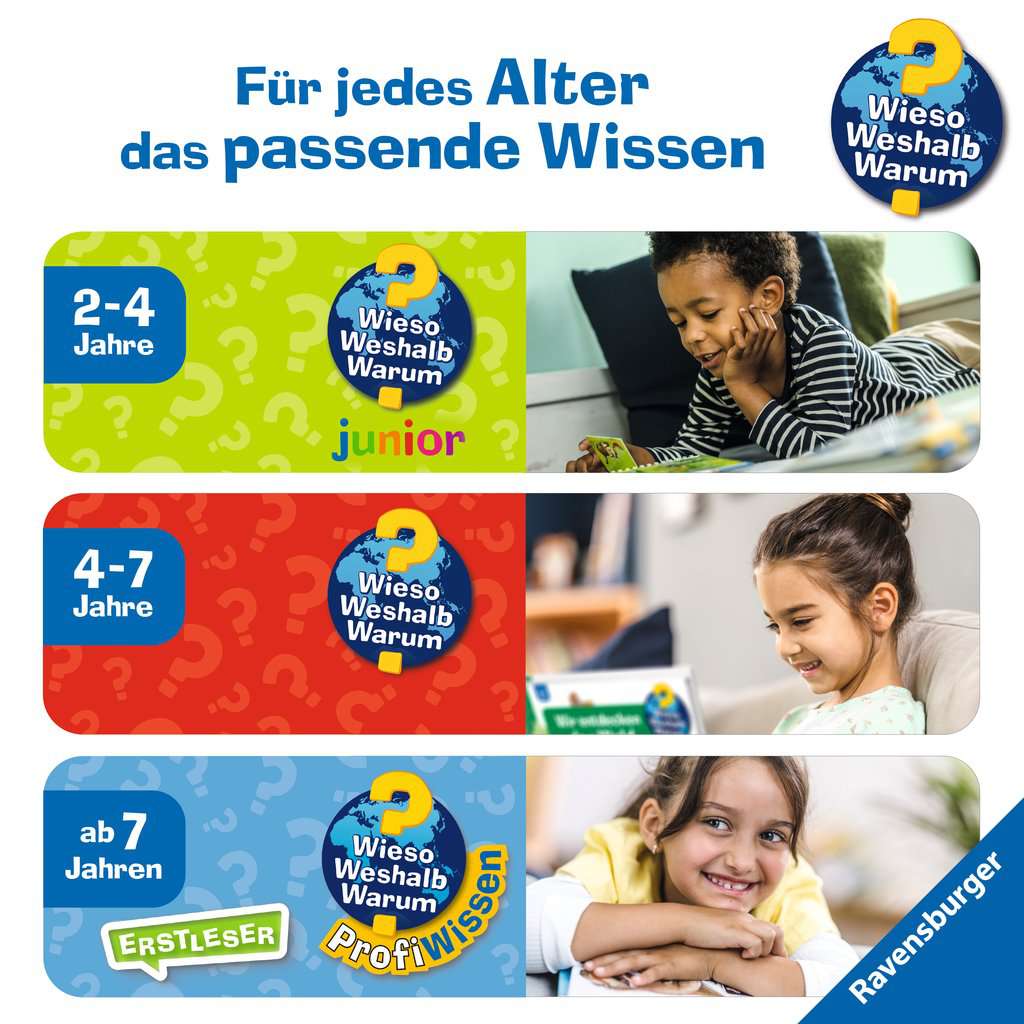 Why? Why? Why? (Vol. 42): Farewell, Death and Grieving
Wieso? Weshalb? Warum?, Band 42: Abschied, Tod und Trauer
View all books in the series


Answers questions about death and grieving in an age

appropriate and factual manner

Depicts many different forms of burials and notions of the afterlife

16 pp
4 years +
24,5 x 27,8 cm
EUR 14.99
July 2019
Wire-O
978-3-473-32956-4
• With flaps and half-punchings.
Content
It affects all of us, it can happen at any time and it leaves us lost for words: death.
Why do we have to die? What does being dead feel like? And what happens after someone dies? All those who strive to answer children's questions openly and honestly will find this non-fiction picture book a big help.
Four-year-old Frieda and seven-year-old Anton are saying goodbye to their beloved Grandma Ella. She is dying in a hospice after a long, severe illness. The readers accompany the children and their family. They learn why death is a part of life, why it is a final farewell and what happens at a funeral. Compassionate factual texts and images convey, among other things, how different grief can feel. The book also offers ample inspiration for consolation and remembering.
However, people aren't being buried the same way everywhere and graves can look very differently – something this book discusses as well, along with examples from all over the world. Bodies decompose after death. But what happens to the soul? What even is a soul? And what does the afterlife look like? These questions can't be answered unequivocally. We discuss different ideas about the afterlife and invite children to contemplate.
About the Series
The WWW series stands out for its playful, enticing way of conveying just the information that kids want to know. Centered on who-what-how questions, the titles in the series explore subjects of great interest to young children. The thousands of questions children ask daily are answered by means of interactive elements, engaging illustrations, and age-appropriate texts. Because the lively illustrations convey so much, the books hold children's interest even without an adult to read the clear, friendly texts. WWW is ideally suited for preschool and kindergarten ages, for children 4 to 7 years old.
The Author
Patricia Mennen was born in 1961 in Augsburg. While she was studying German, art history and theater, she completed internships with various daily newspapers. After working as a children's book editor for six years and having a daughter, she began writing books. Today she lives with her family in southern Germany and Provence, France. The freelance author says that the curiosity of a child has never left her, and she tries to see the world with the eyes of a child.
The Illustrator
Melanie Brockamp was born in 1973 and studied communications design in Hanover. She has illustrated children's books for a variety of publishers since 2001.