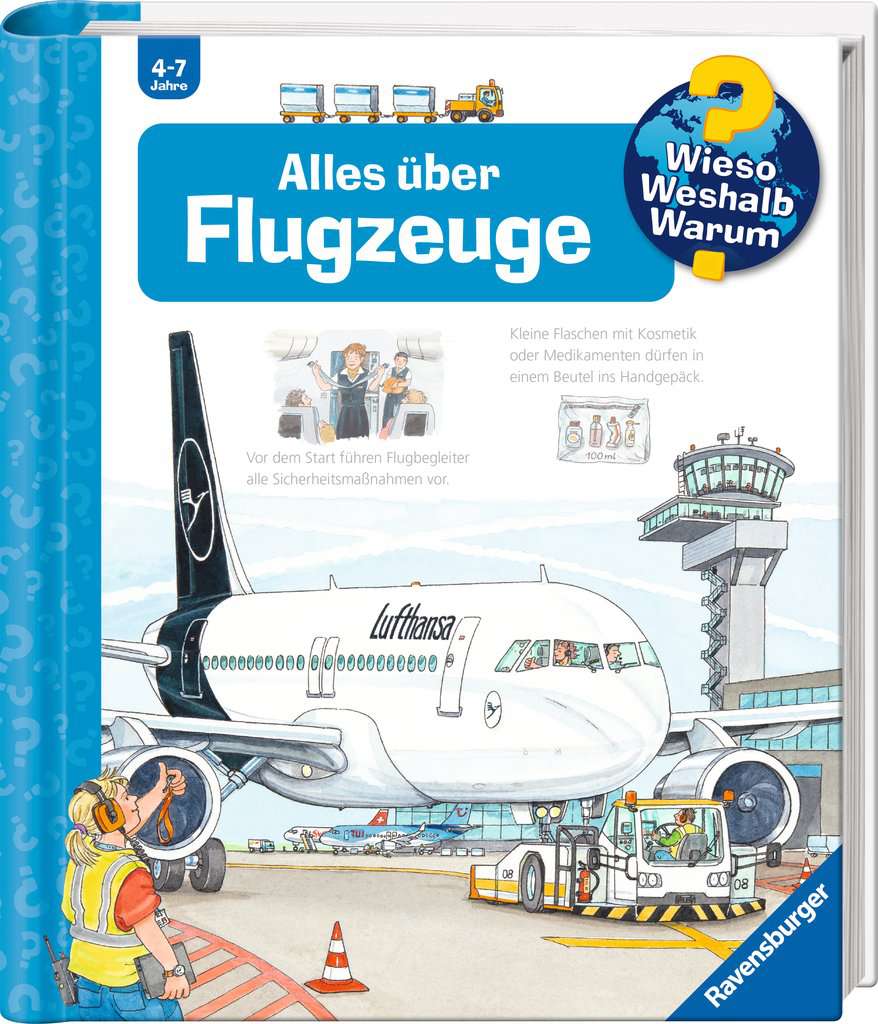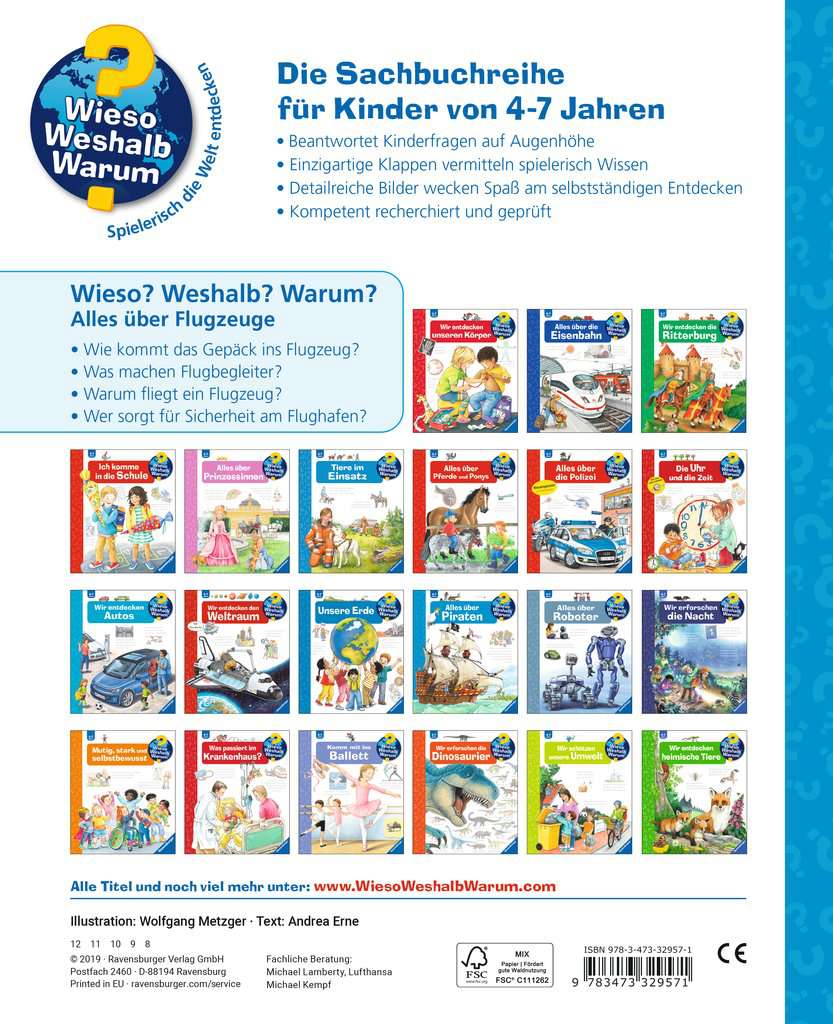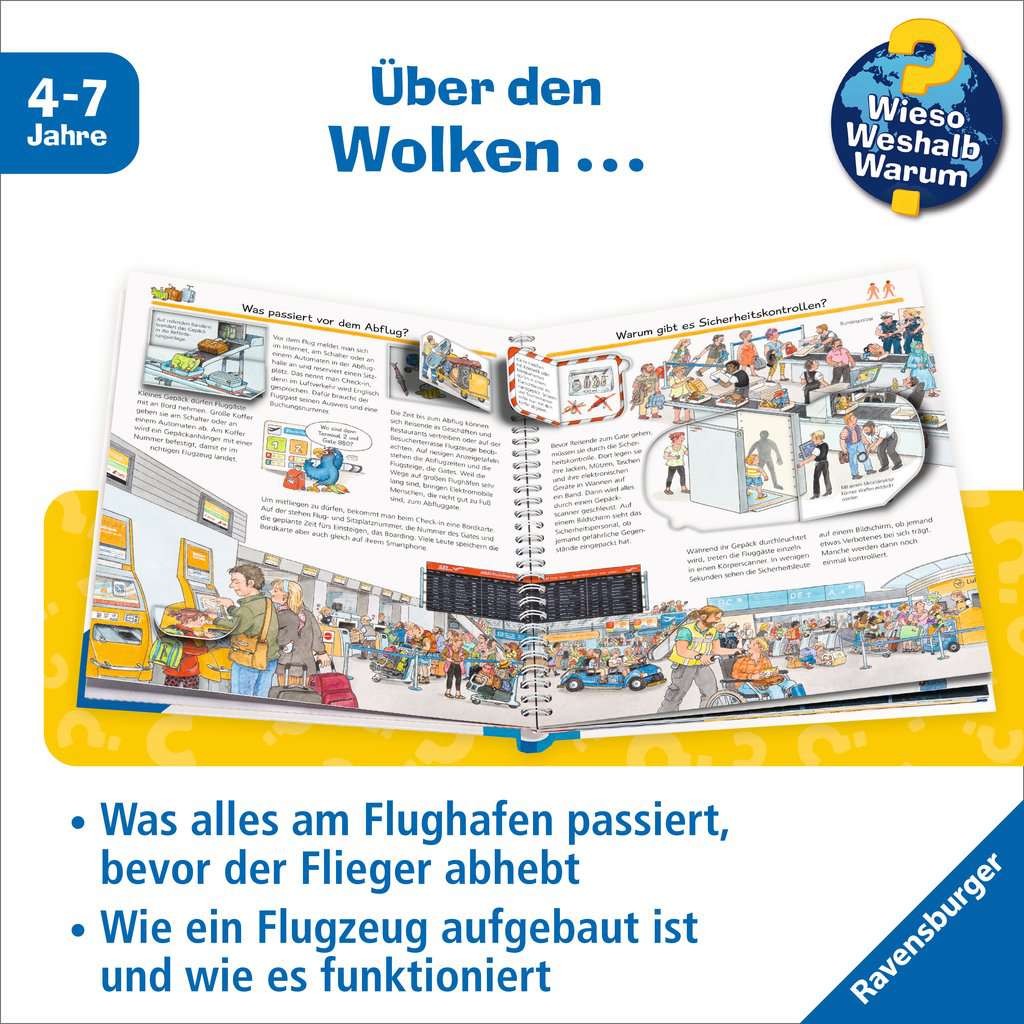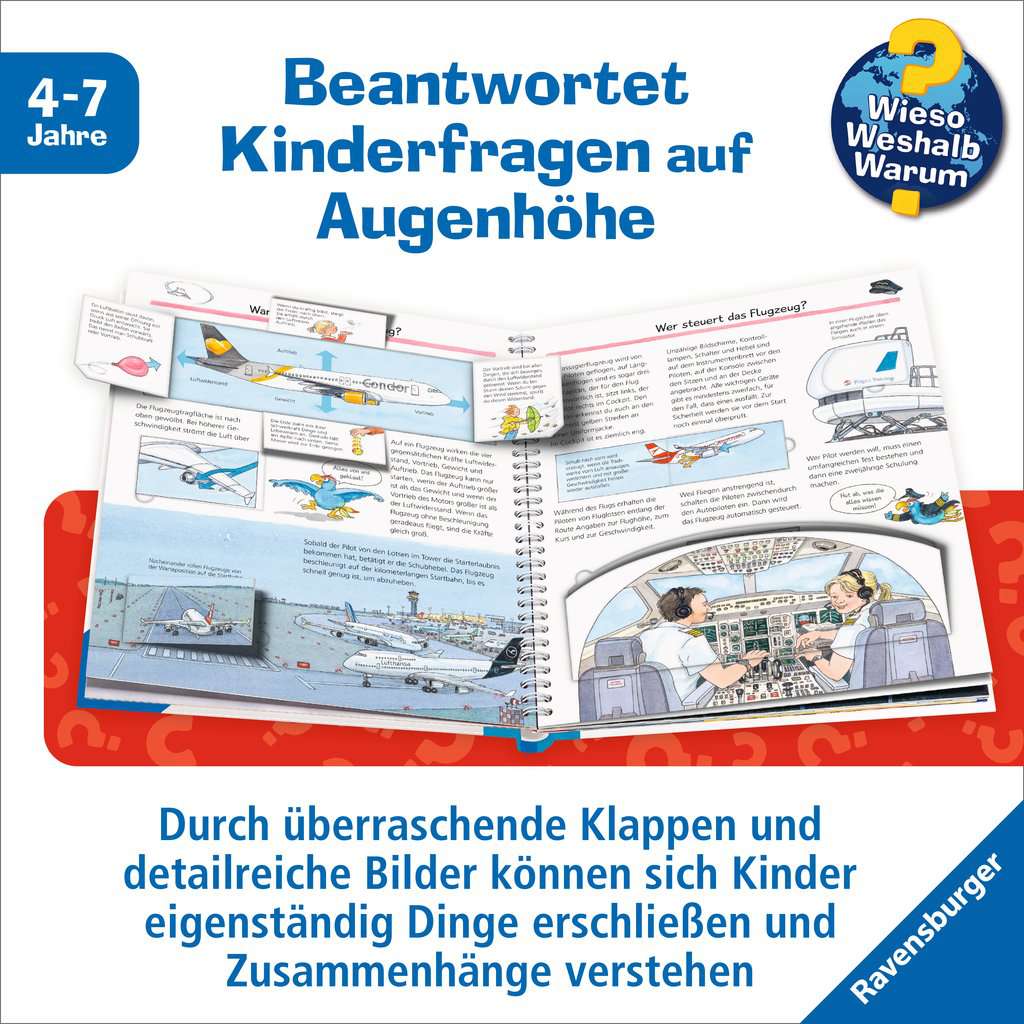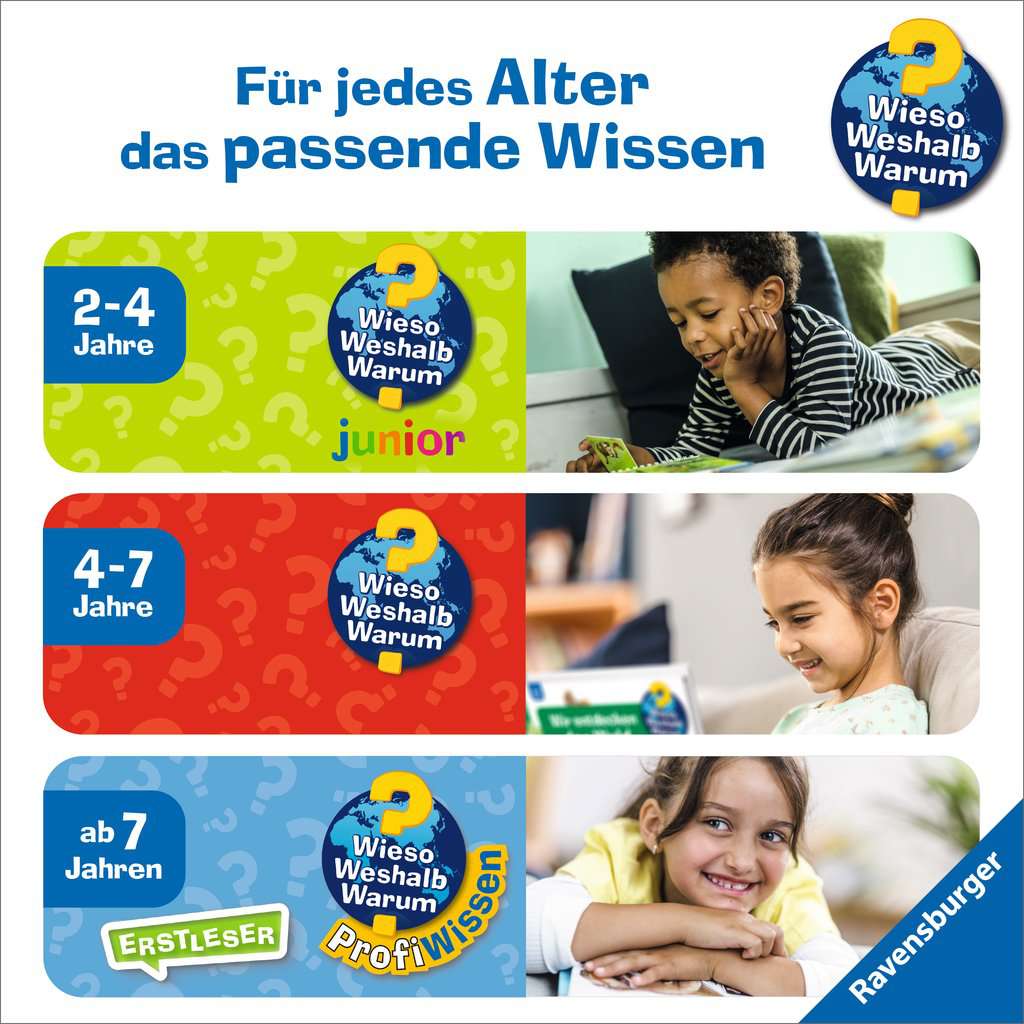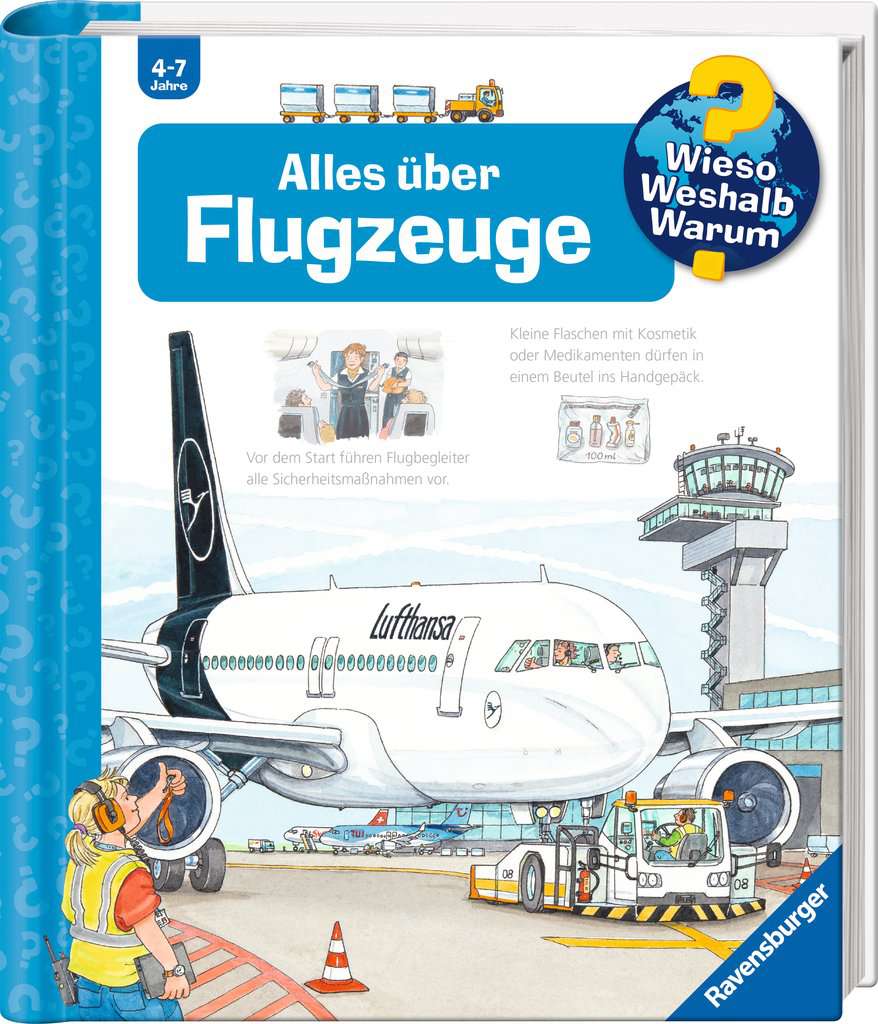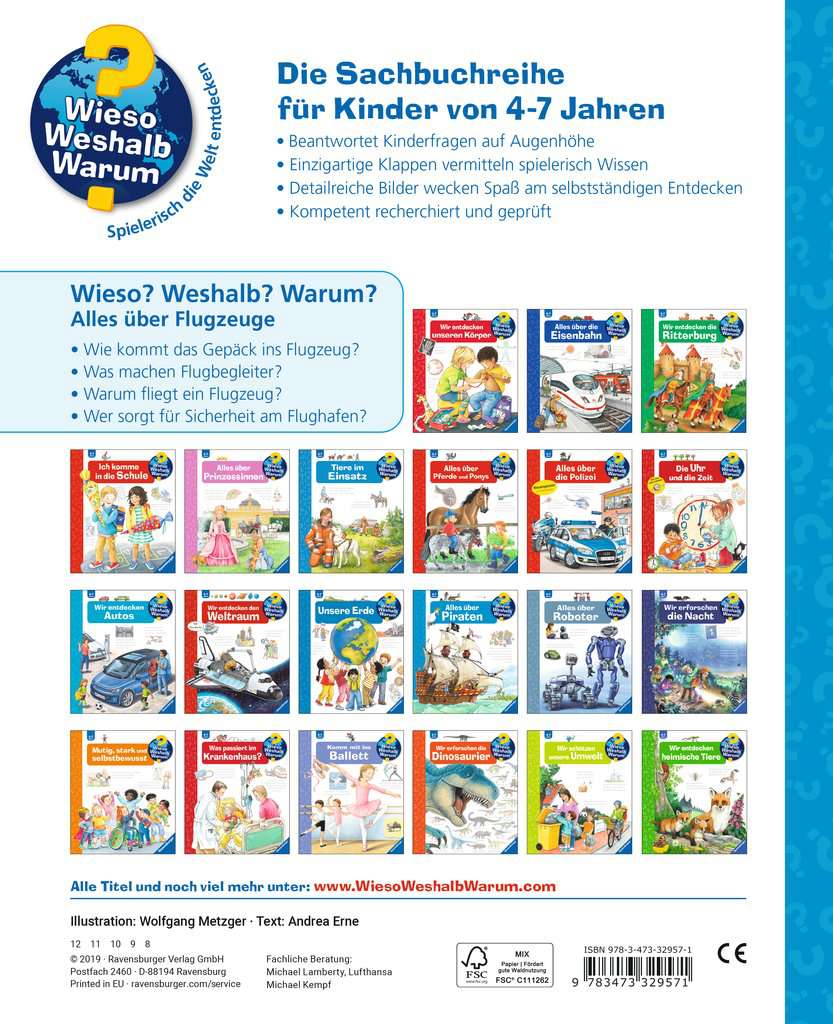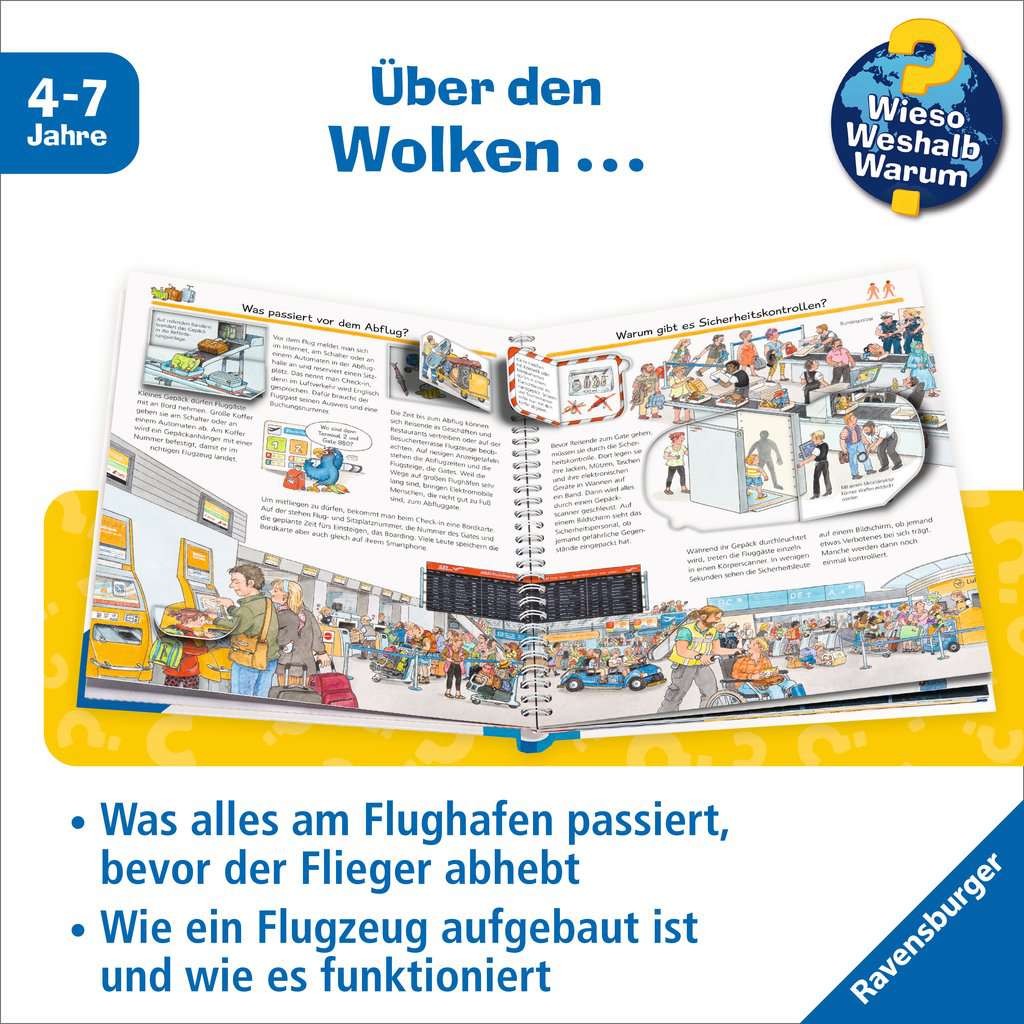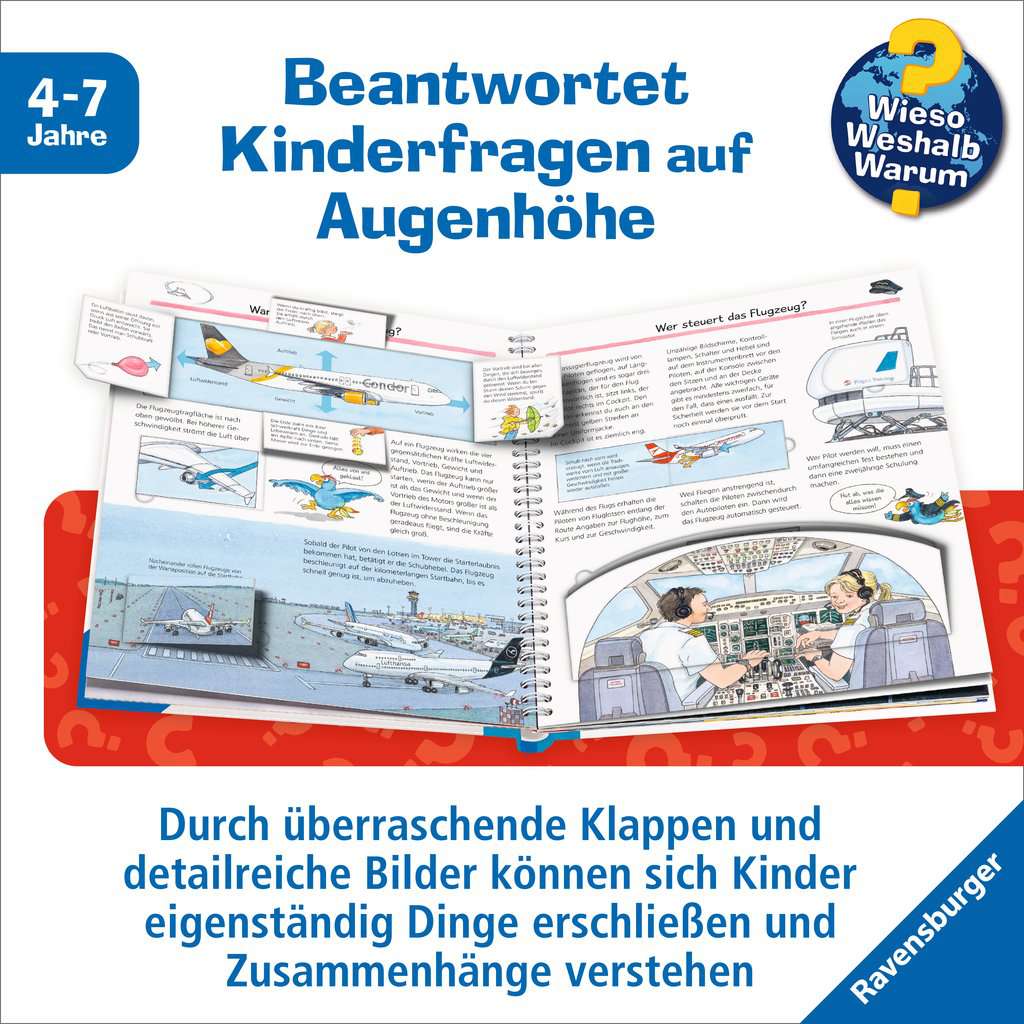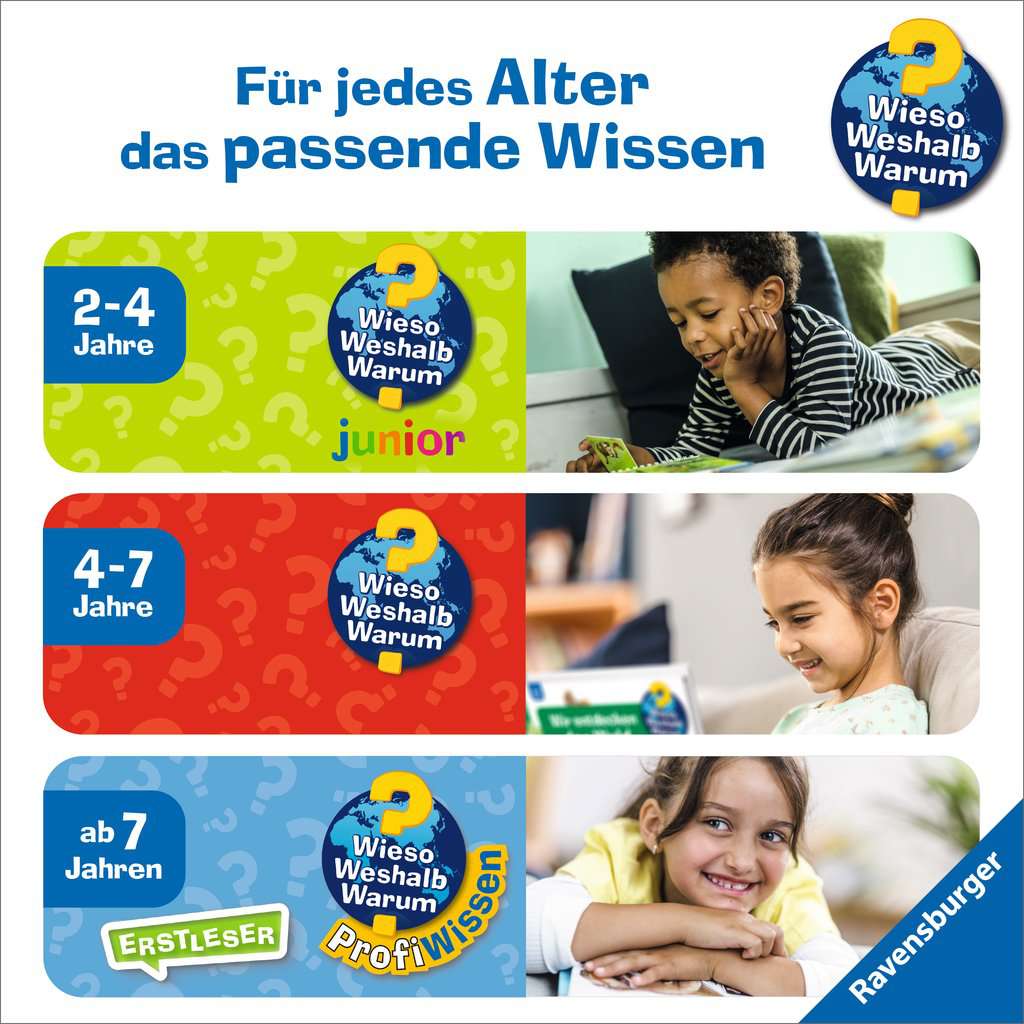 Why? Why? Why? (Vol. 20): All About Planes
Wieso? Weshalb? Warum?, Band 20: Alles über Flugzeuge
View all books in the series


Up

to

date, contemporary and fully revised ; Top topic in the "Technology" sector; Realistic insights into airport operations and aeroplanes

16 pp
4 years +
24,5 x 27,8 cm
EUR 14.99
July 2019
Wire-O
978-3-473-32957-1
• With flaps and half-punchings.
Content
From the check-in machine and the full-body scanner to the travelator that makes you get there faster: This book shows and explains everything you will find at a modern airport.
At big airports, planes take off and land every minute. Many people and specialised vehicles help planes get ready for take-off again. The book shows the path our luggage takes to get to the plane as well as how passengers get on board by bus or via the boarding bridge. Once on board, the flight attendants take care of them.
Children learn why planes fly, how the pilots steer the plane and what a cockpit looks like.
On the ground, people like the tower controllers, the airport fire brigade and even forest rangers make sure that flight operations go safely and smoothly. On top of that, the book presents a number of other flying devices.
However, travelling by air also affects the environment. This volume shows how new technology could help make flying more environmentally friendly.
Checked by experts, this companion prepares children for their first or next flight – and allows them to think back to a previous journey. No question children may have remains unanswered.
About the Series
The WWW series stands out for its playful, enticing way of conveying just the information that kids want to know. Centered on who-what-how questions, the titles in the series explore subjects of great interest to young children. The thousands of questions children ask daily are answered by means of interactive elements, engaging illustrations, and age-appropriate texts. Because the lively illustrations convey so much, the books hold children's interest even without an adult to read the clear, friendly texts. WWW is ideally suited for preschool and kindergarten ages, for children 4 to 7 years old.
The Author
Andrea Erne was born in 1958 in Stuttgart, Germany. She studied German, politics and cultural studies and began her career as an editor for a daily newspaper. She then moved to a large children's book publisher, and later began working freelance as an editor and author for book publishers and newspapers.
The Illustrator
Wolfgang Metzger is trained in lithography and graphic design. After his studies he illustrated textbooks for a long time, but has concentrated on designing and illustrating children's books for more than 20 years. His books have become bestsellers, with more than 8 million copies sold in German language territories. Wolfgang Metzger has four daughters and lives with his family near Stuttgart.
Rights Sold
Korean