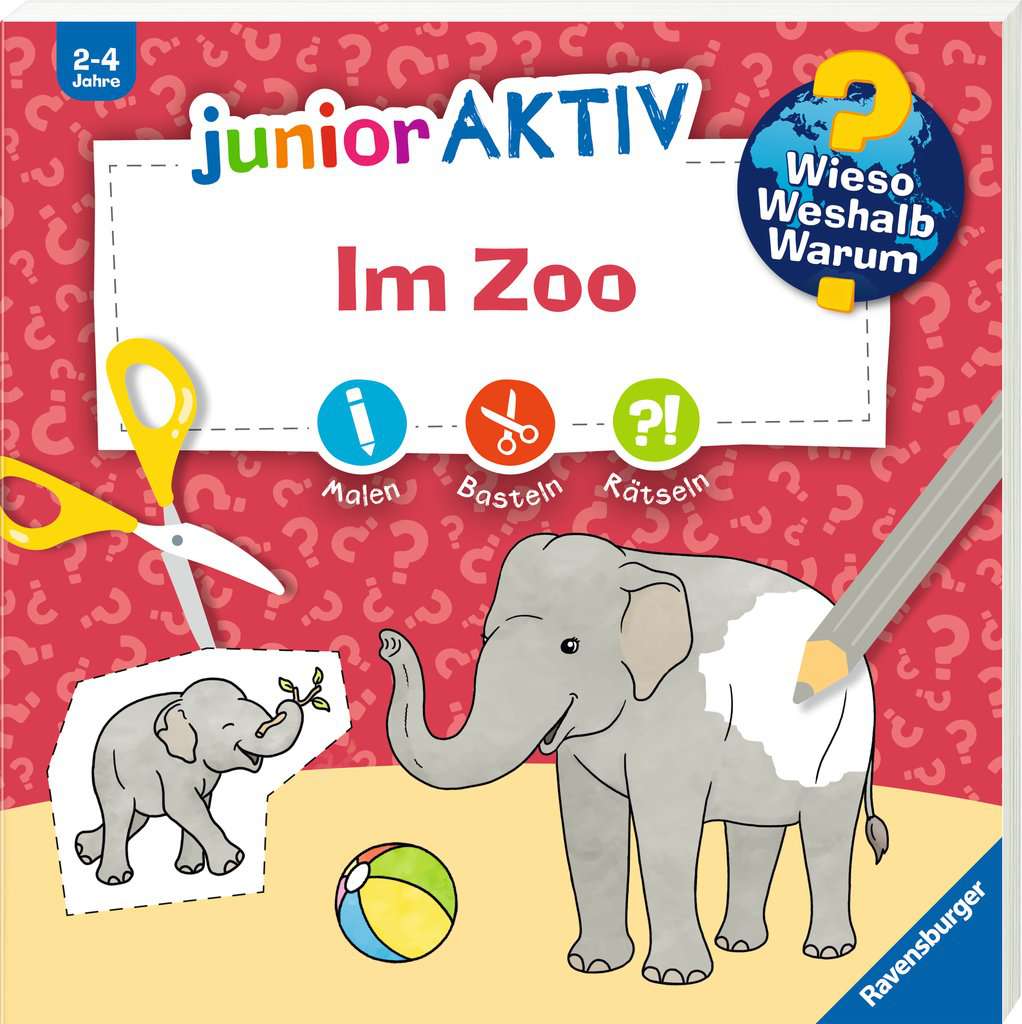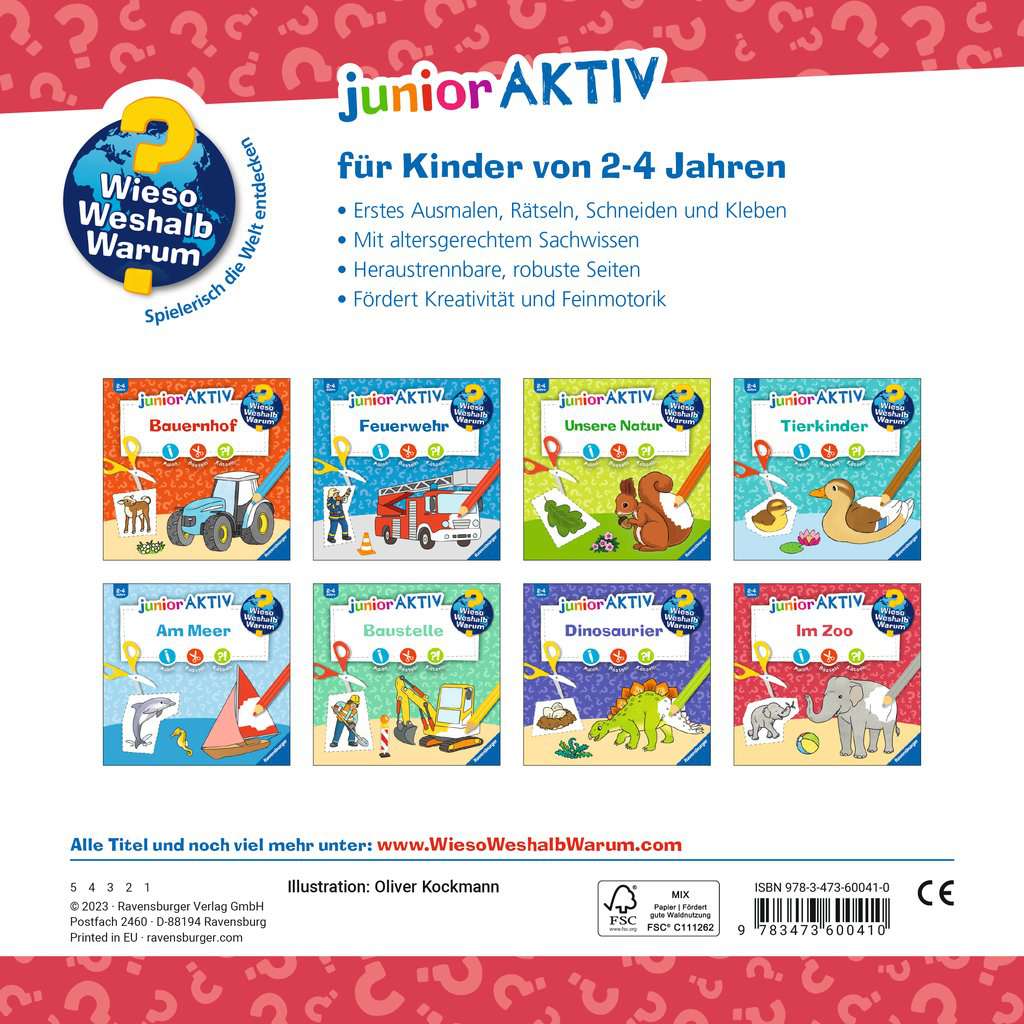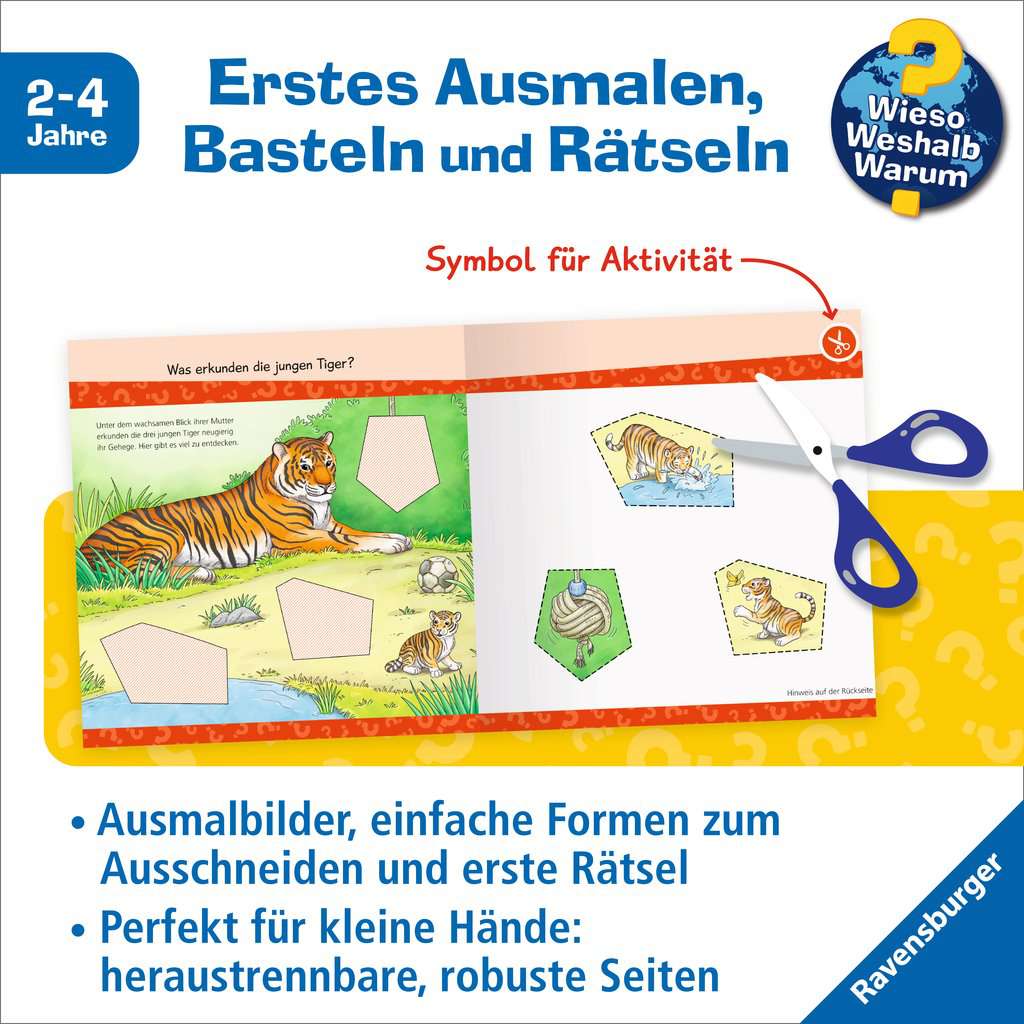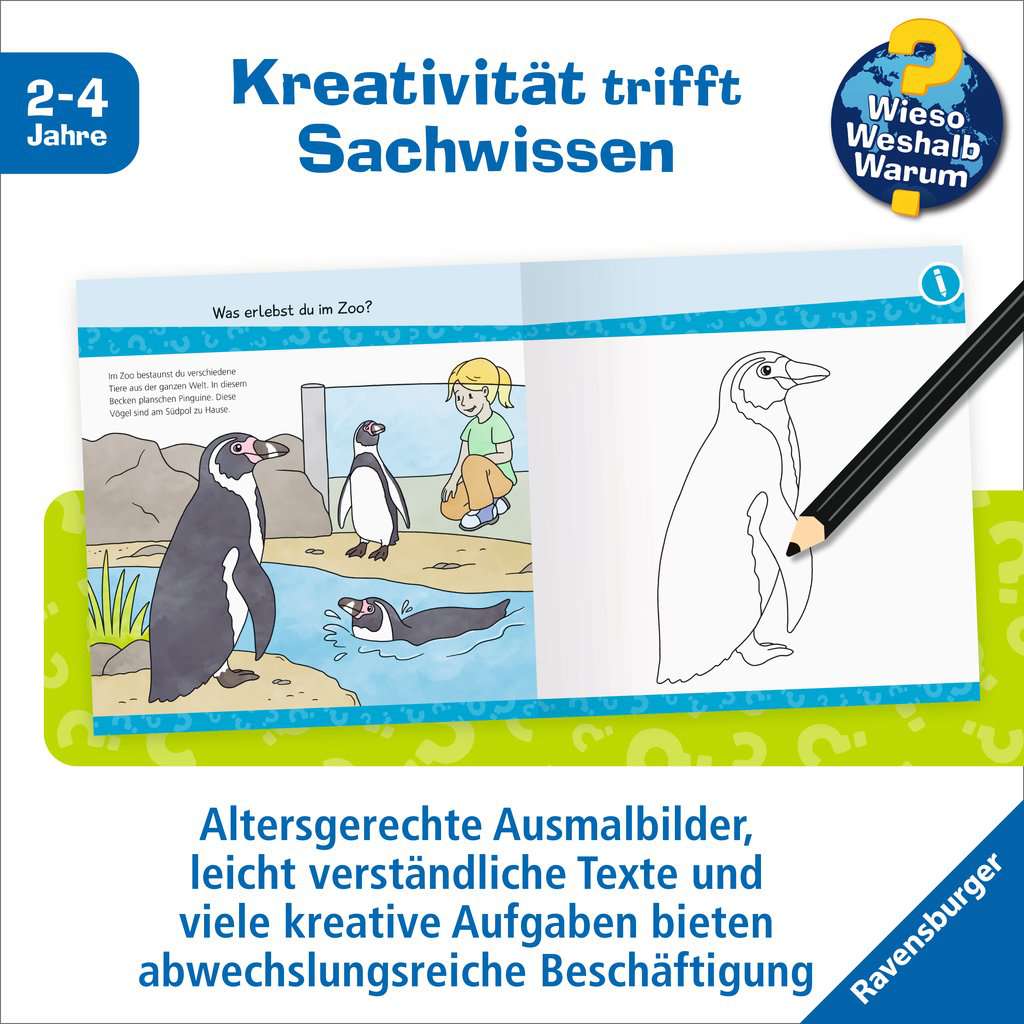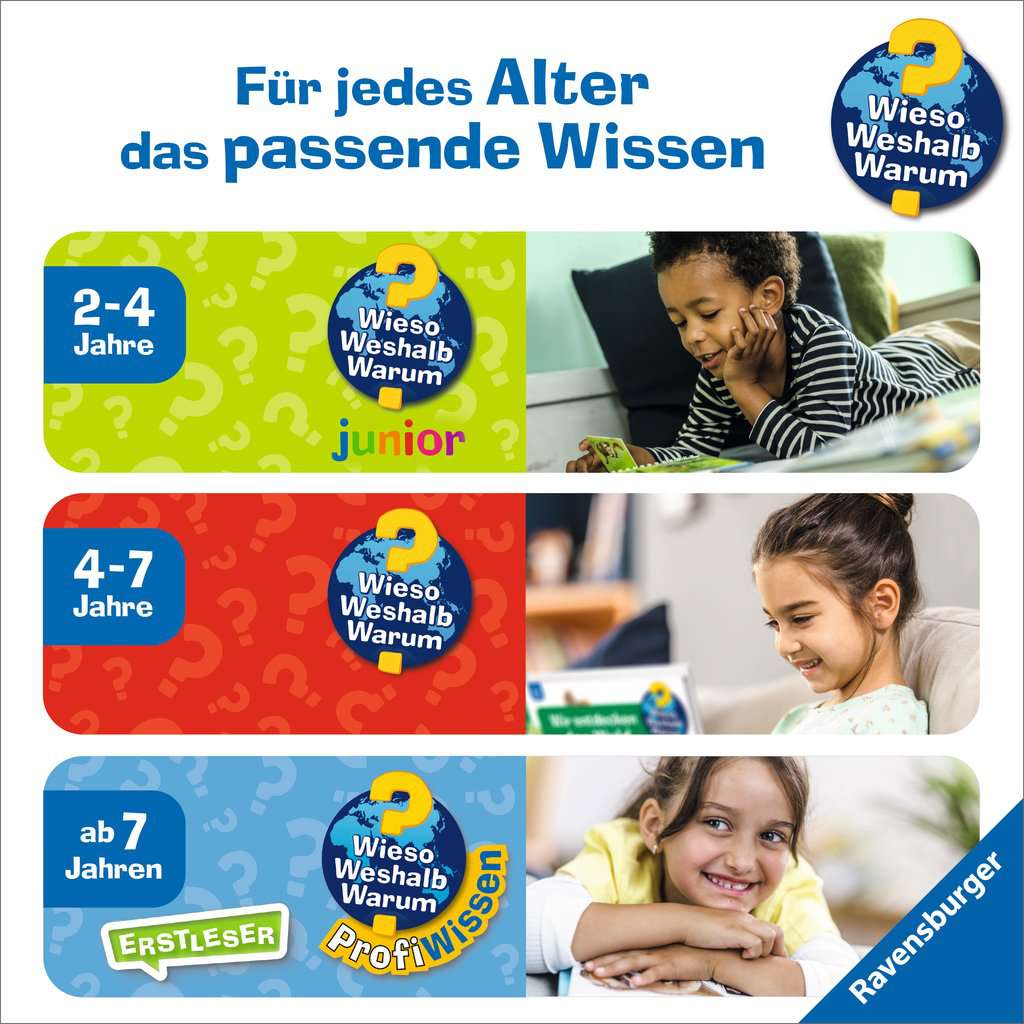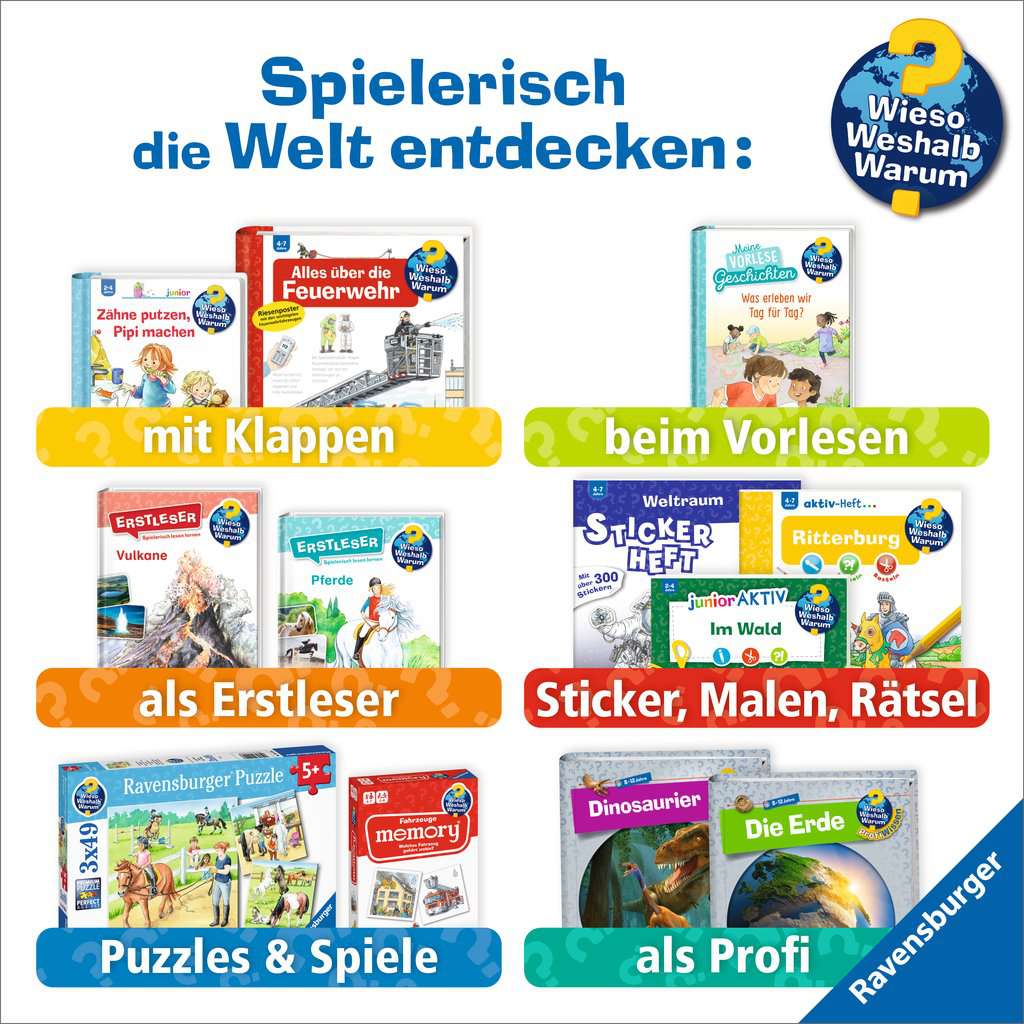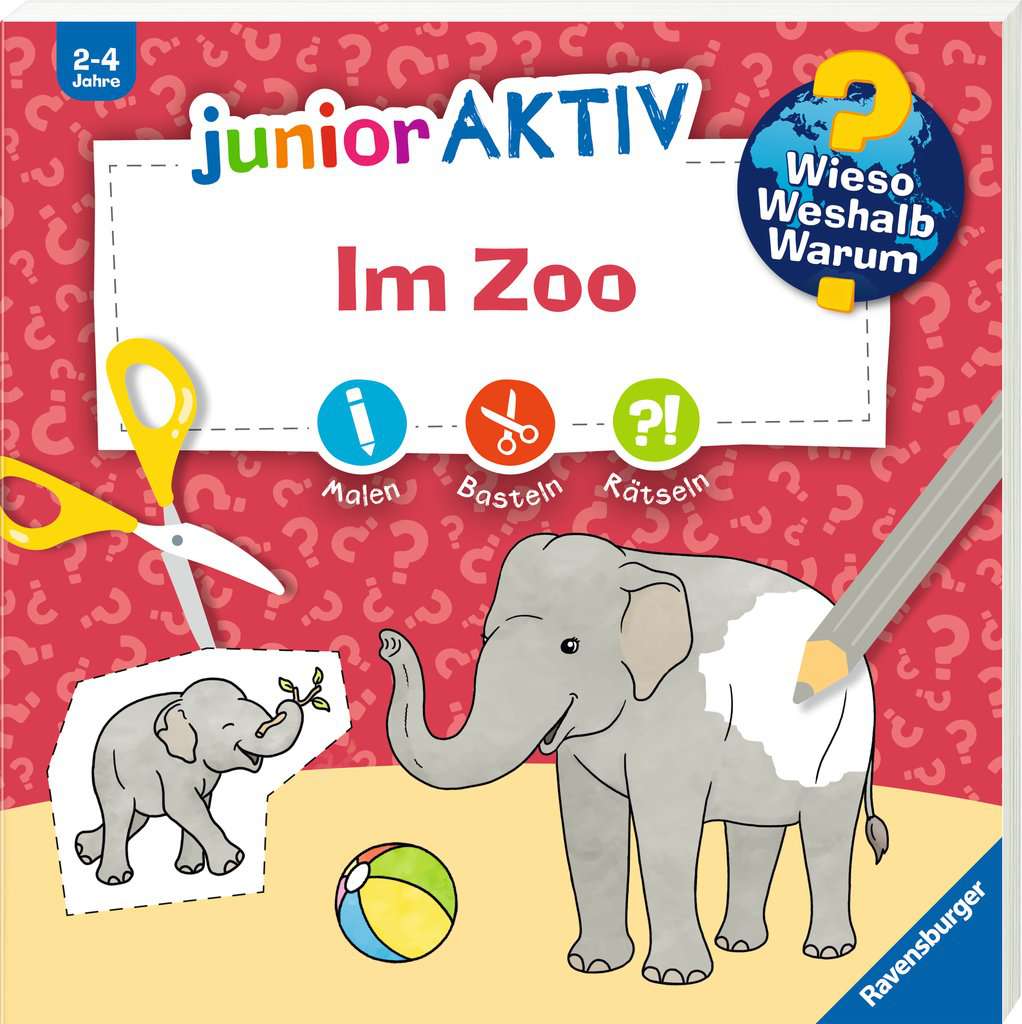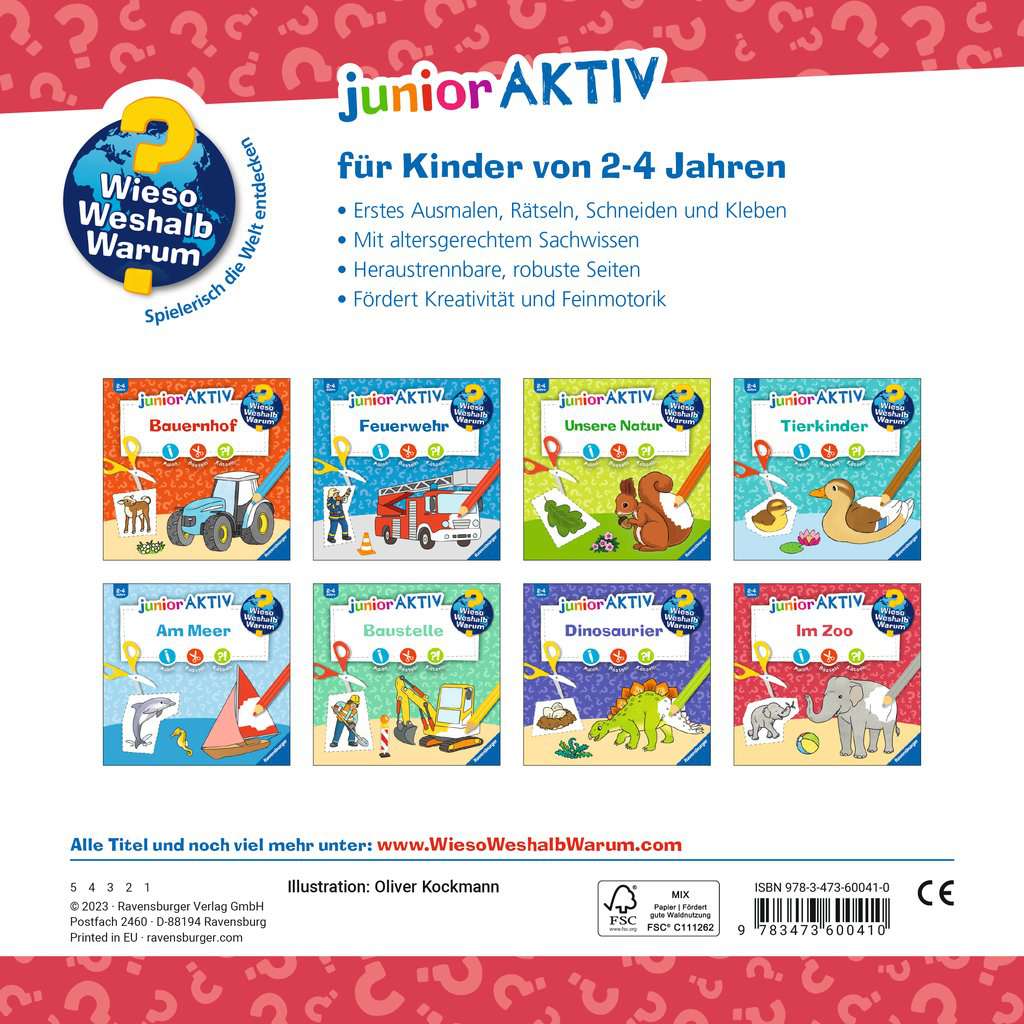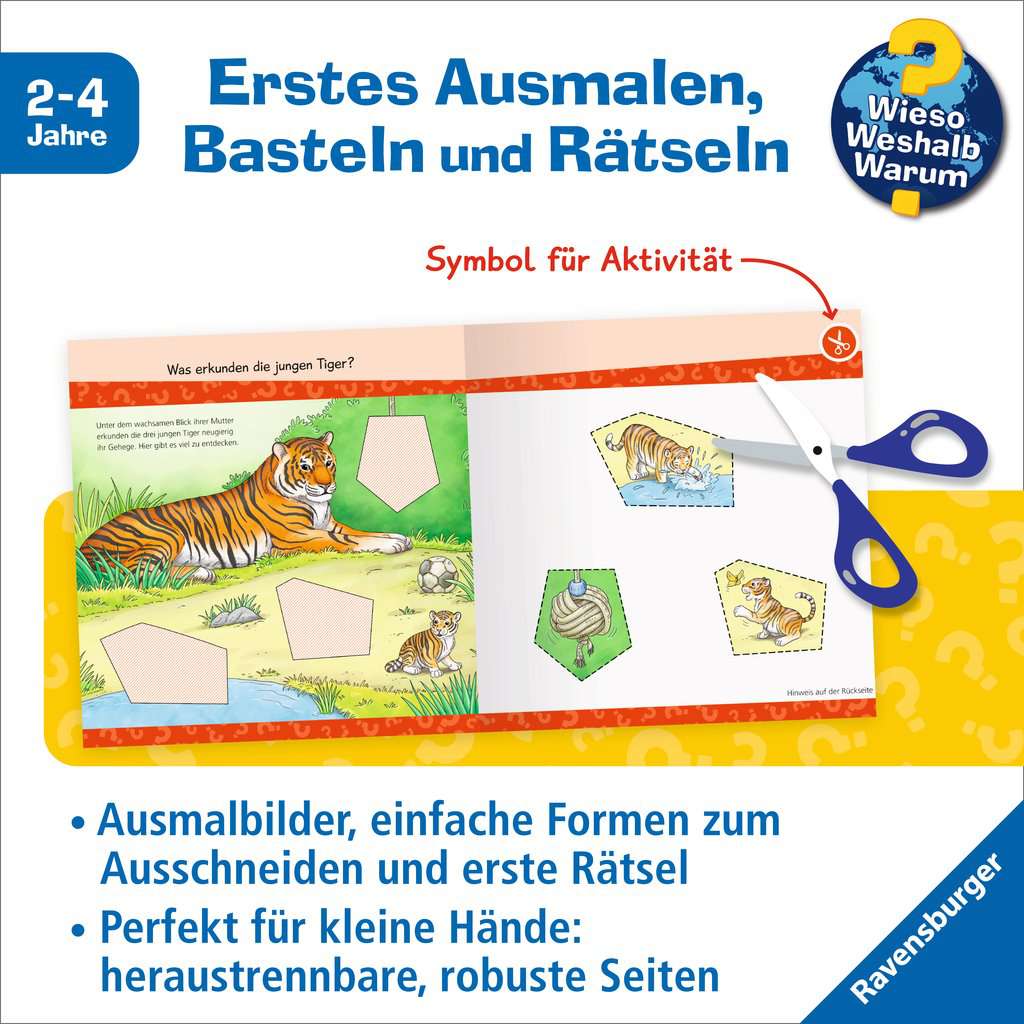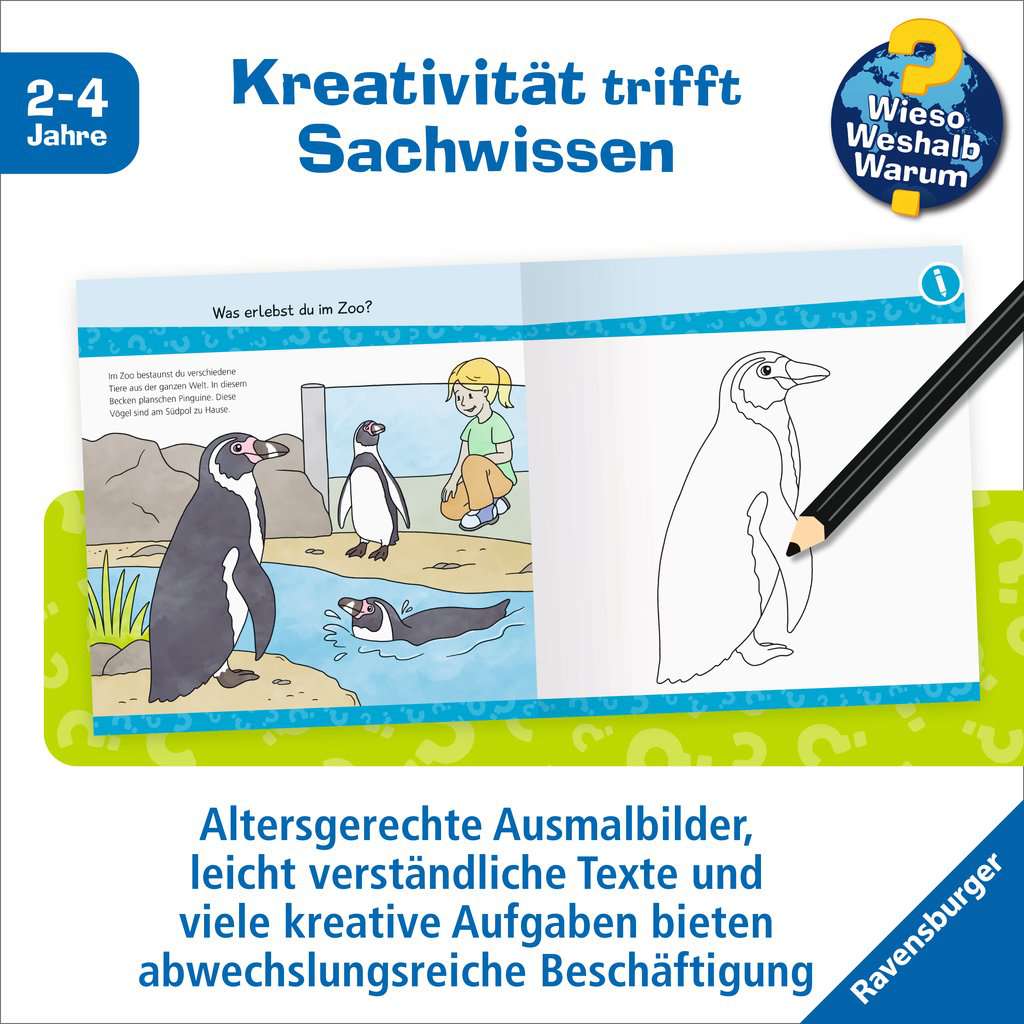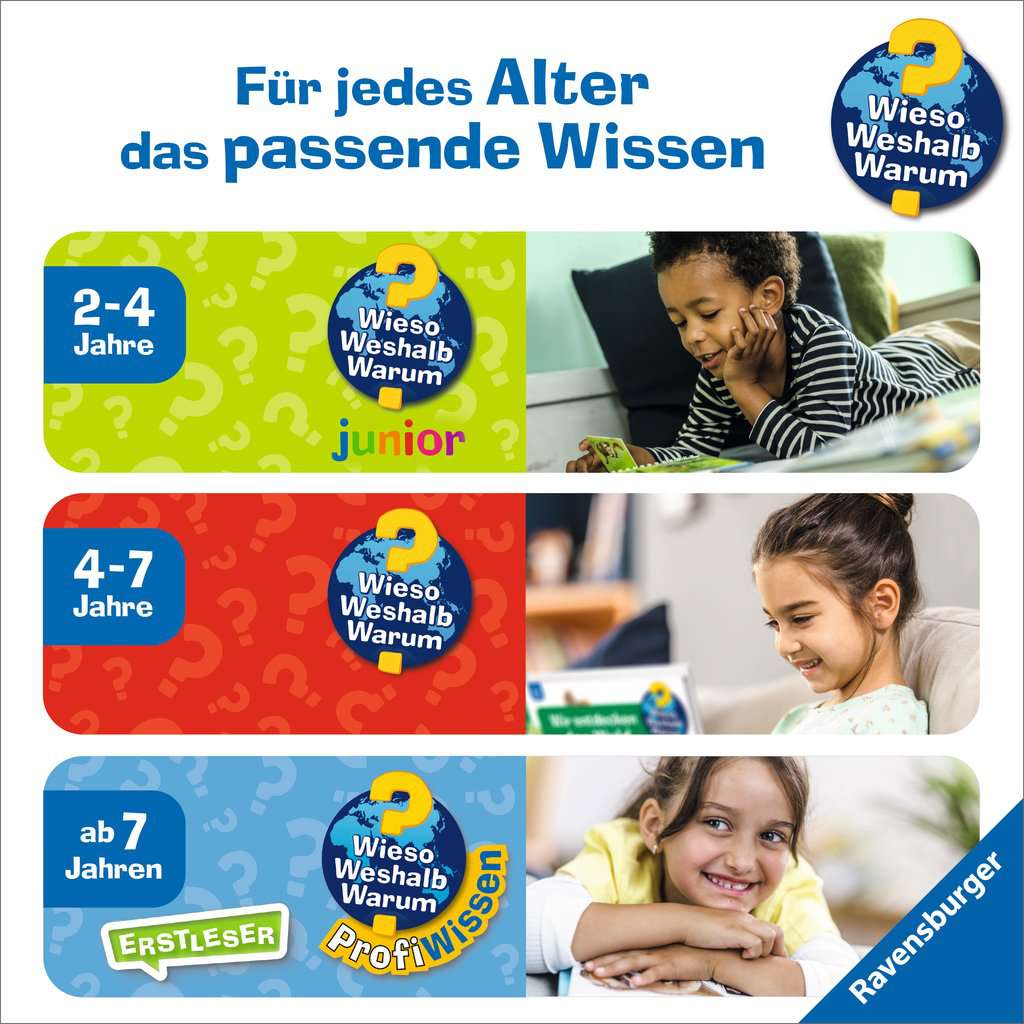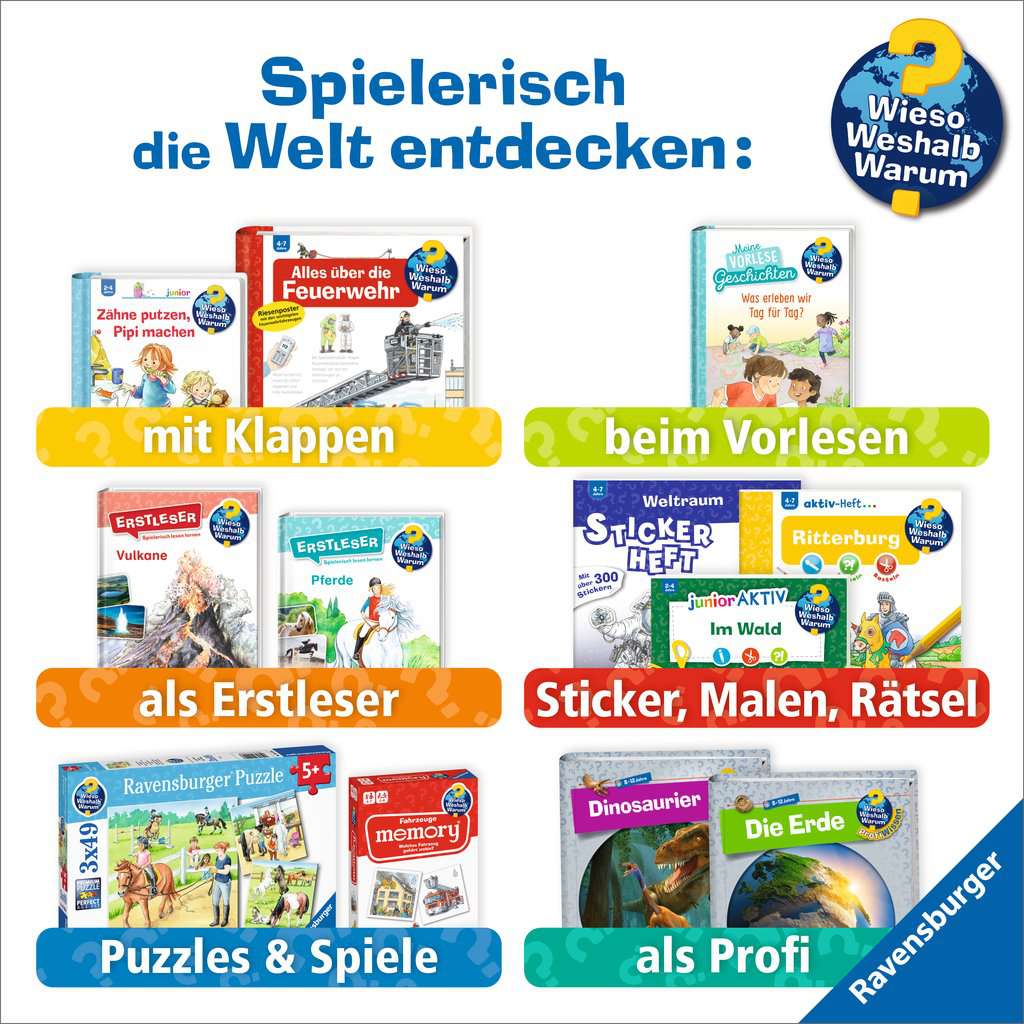 Why? Why? Why? junior ACTIVE: At the Zoo
Wieso? Weshalb? Warum? junior AKTIV: Im Zoo
View all books in the series
Coloring, crafts and puzzles revolving around the zoo enable children to creatively discover first factual knowledge.


First factual knowledge combined with coloring, crafts and puzzles

Robust, detachable pages

Promotes creativity, fine motor skills and concentration

48 pp
2 years +
22 x 22 cm
EUR 6.99
December 2022
Block
978-3-473-60041-0
Content
How do the animals live at the zoo? Who takes care of lions, sharks and giraffes? Who can you feed at the petting zoo? With this pad, children can playfully discover first factual knowledge about the zoo and get creative: placing tortoise, sloth and macaw stickers in the tropical house, coloring in a camel or pondering which chick is the flamingo's.
About the Series
This series stands out through a combination of creative engagement and first factual knowledge: With the help of puzzles, craft pages and coloring motifs, children playfully and actively gain information about their favorite topics.
The Illustrator
Oliver Kockmann was born in Westphalia in 1982. He began to paint and draw when he was just a child and has been working as a freelance illustrator since 2013, having gained a better idea of the profession as an intern in his mid-twenties. Since then, he has illustrated a number of non-fiction books for children.