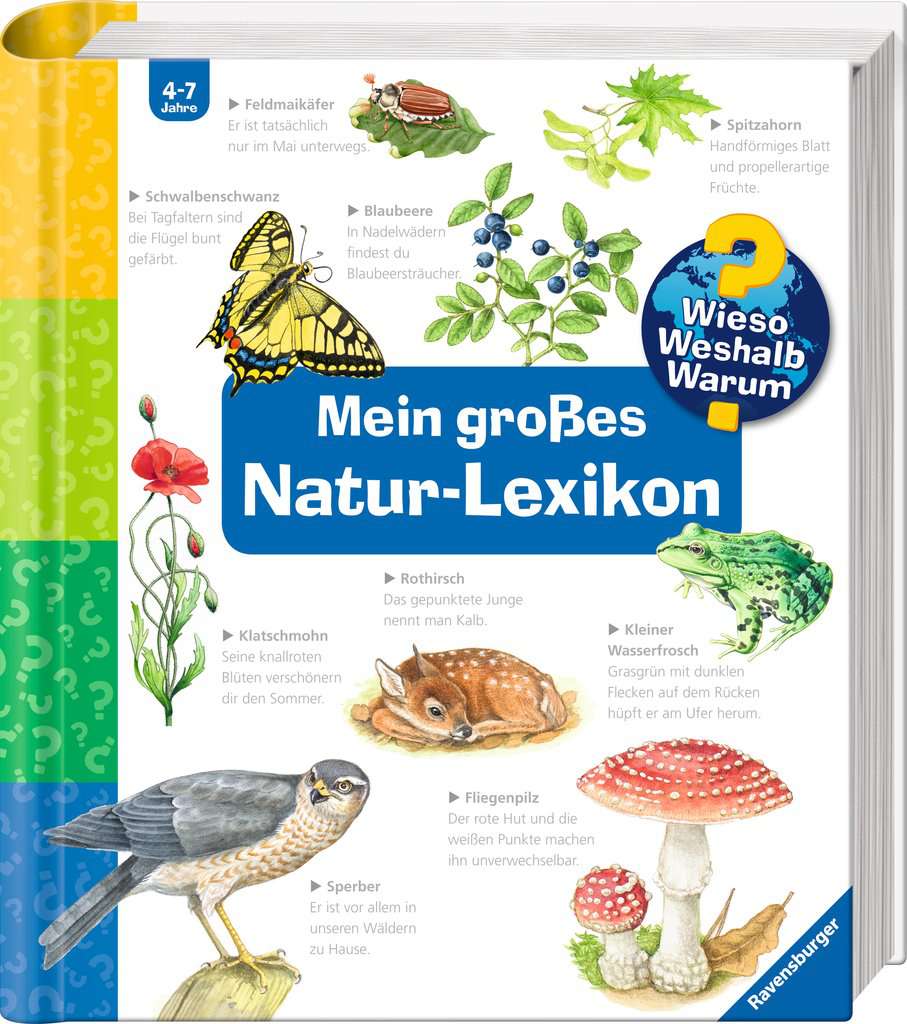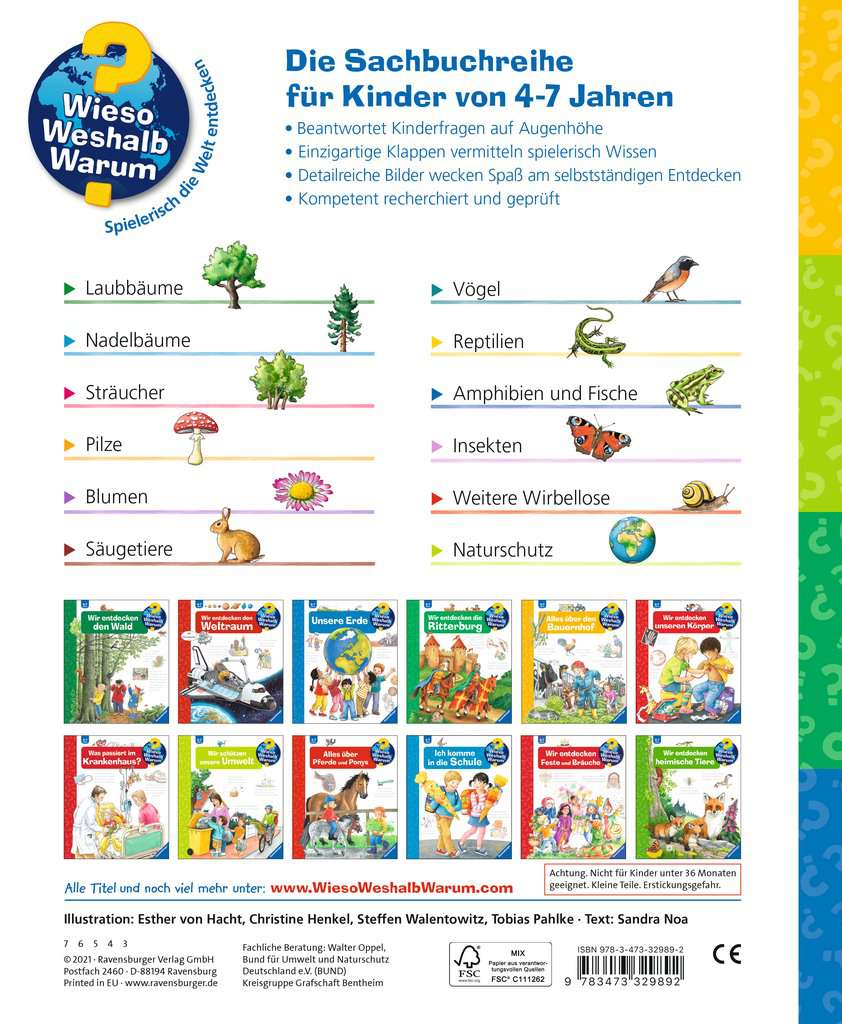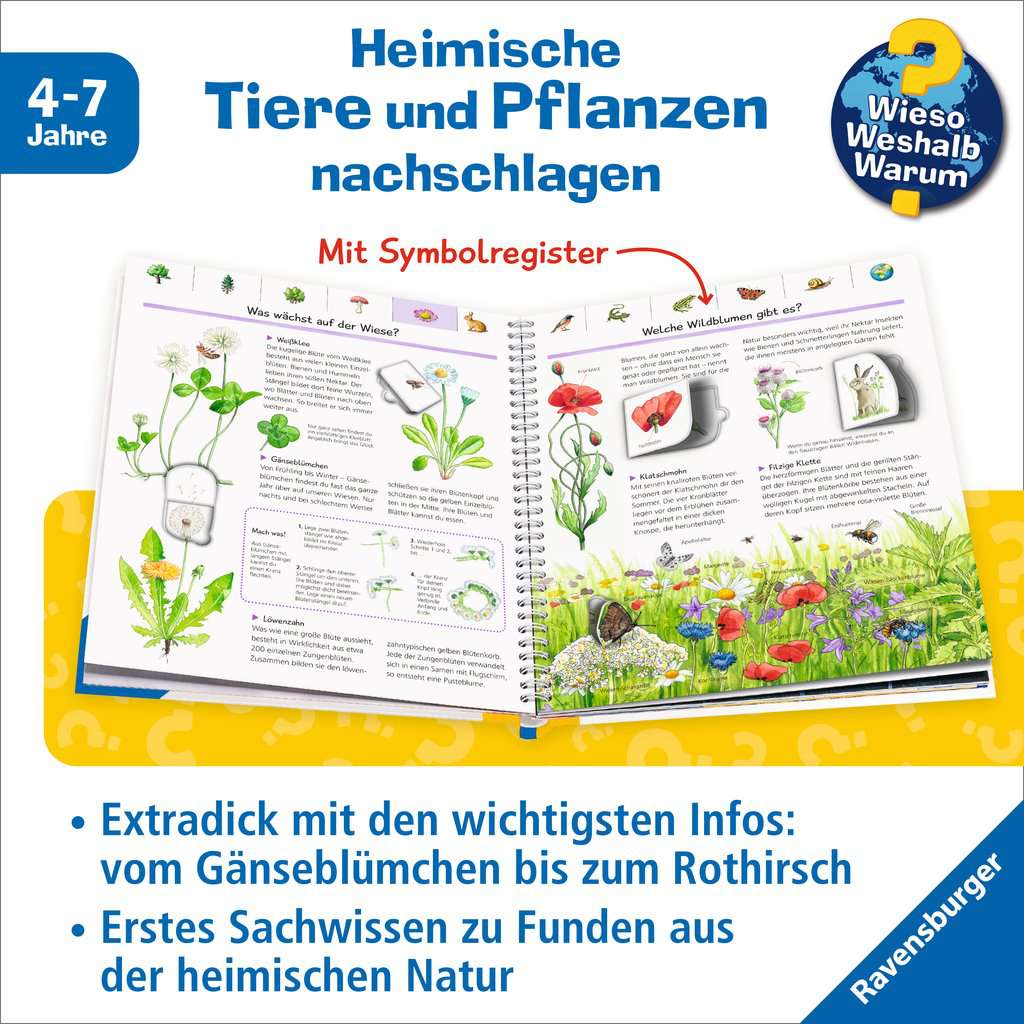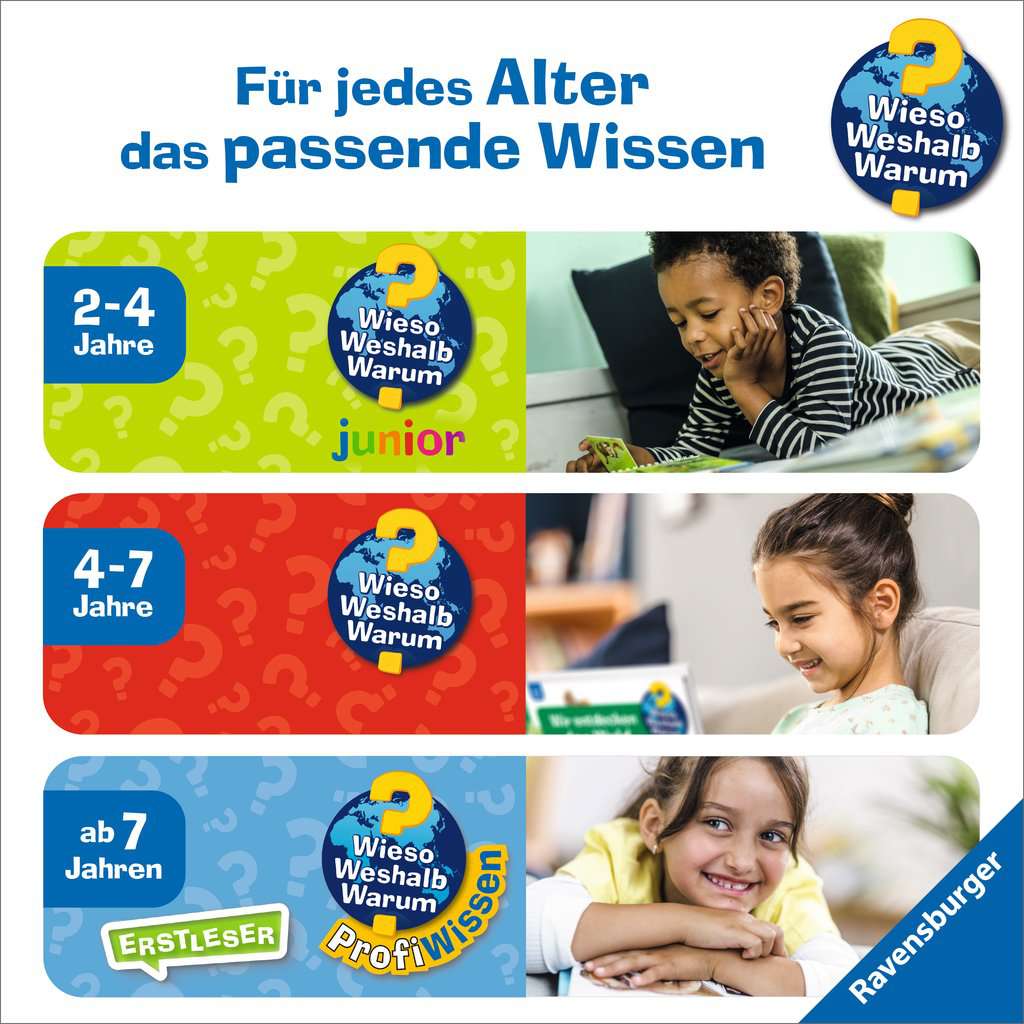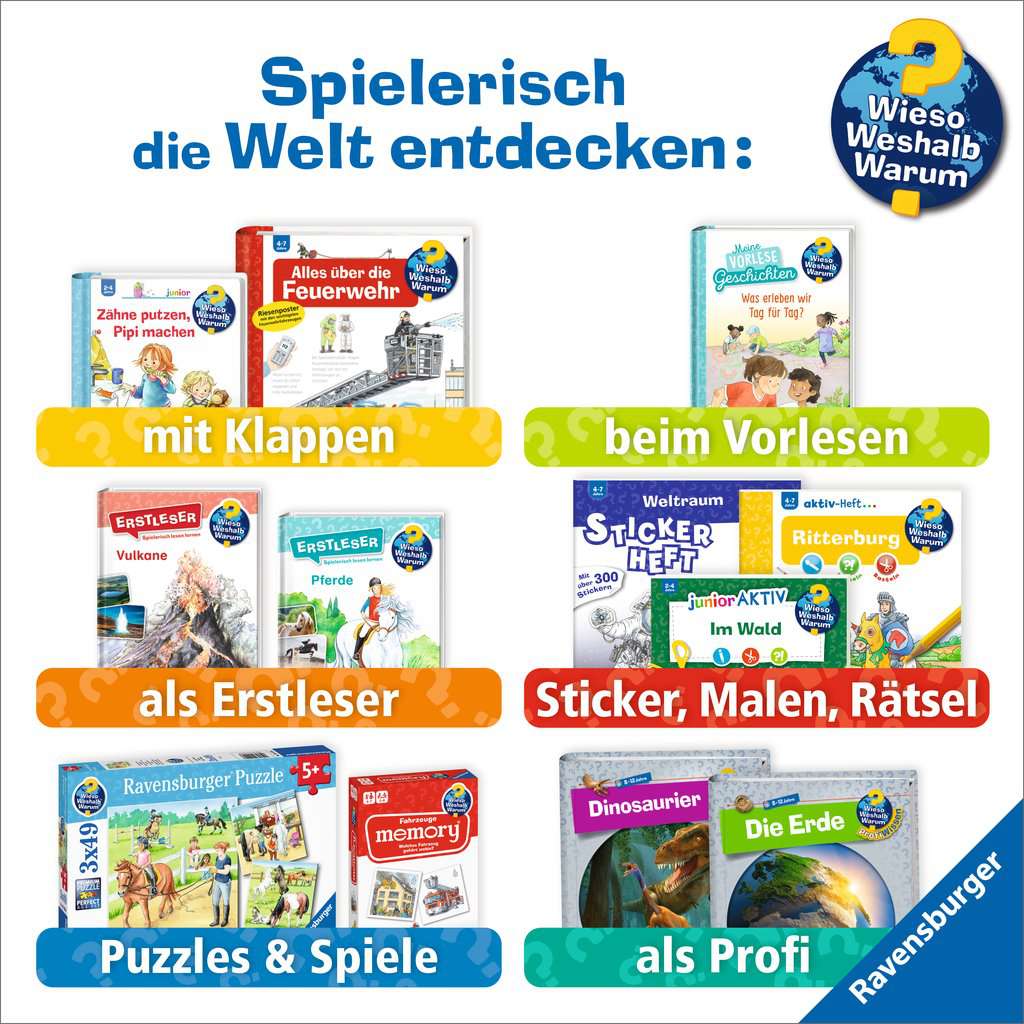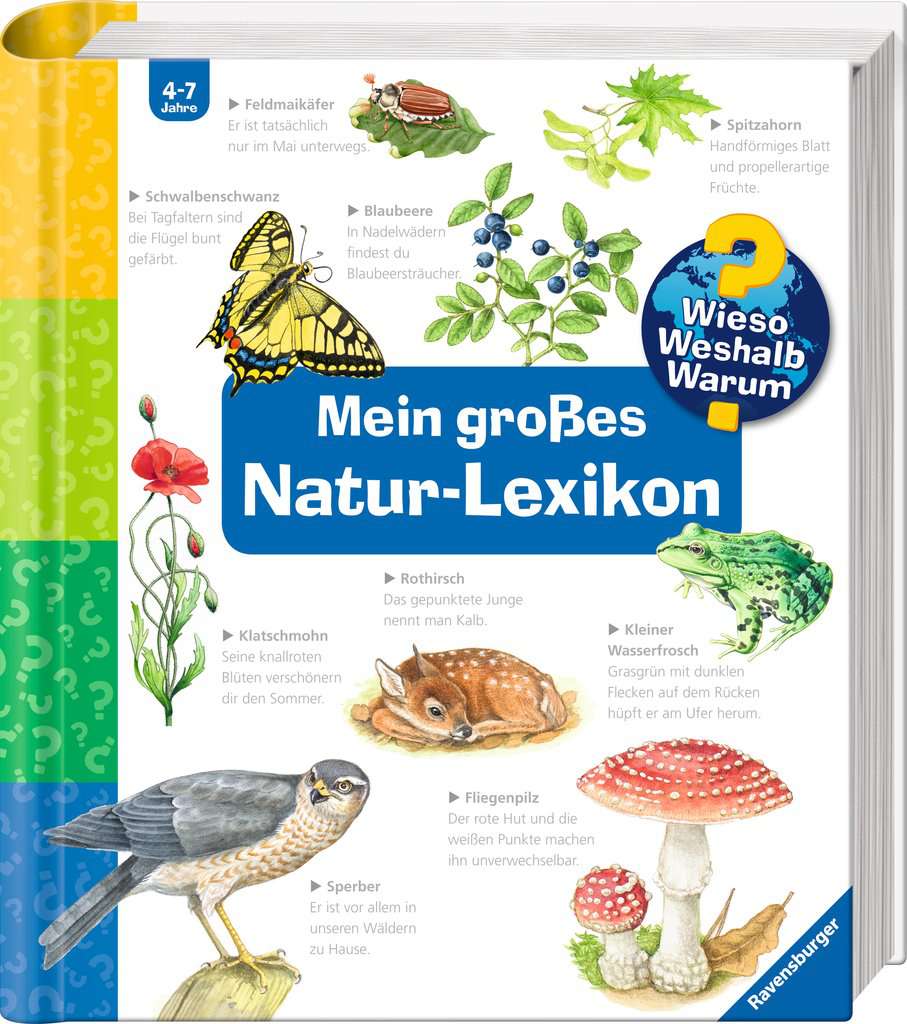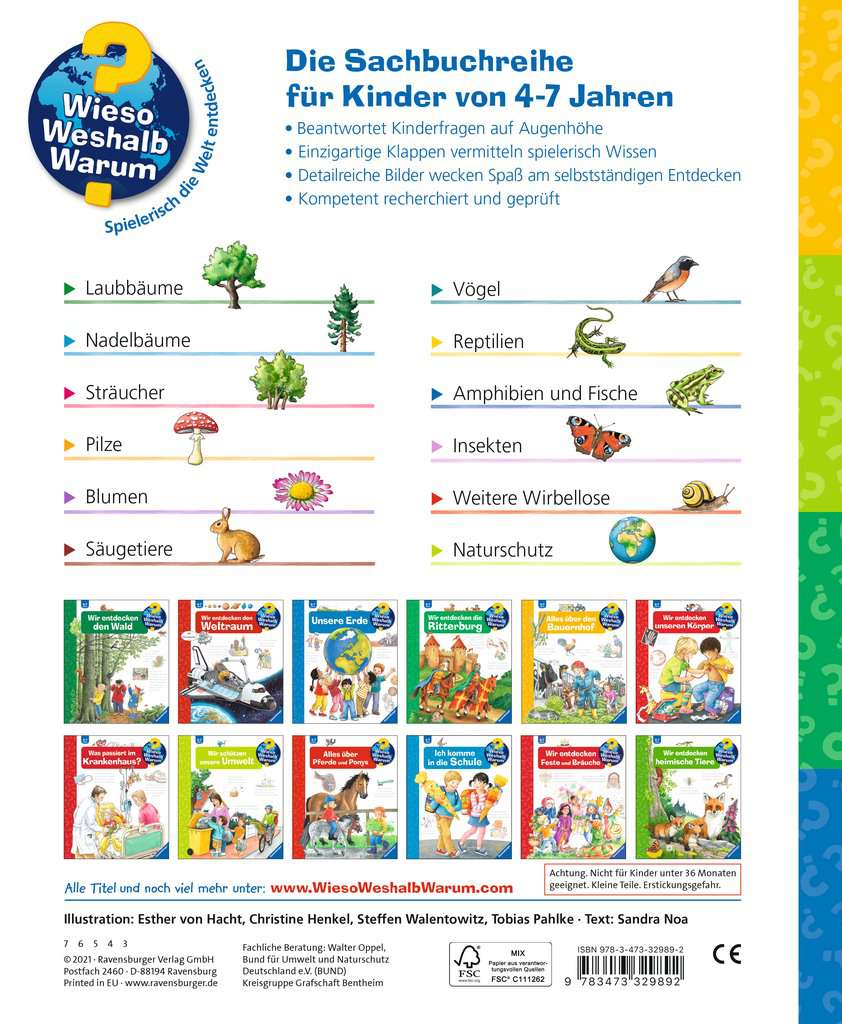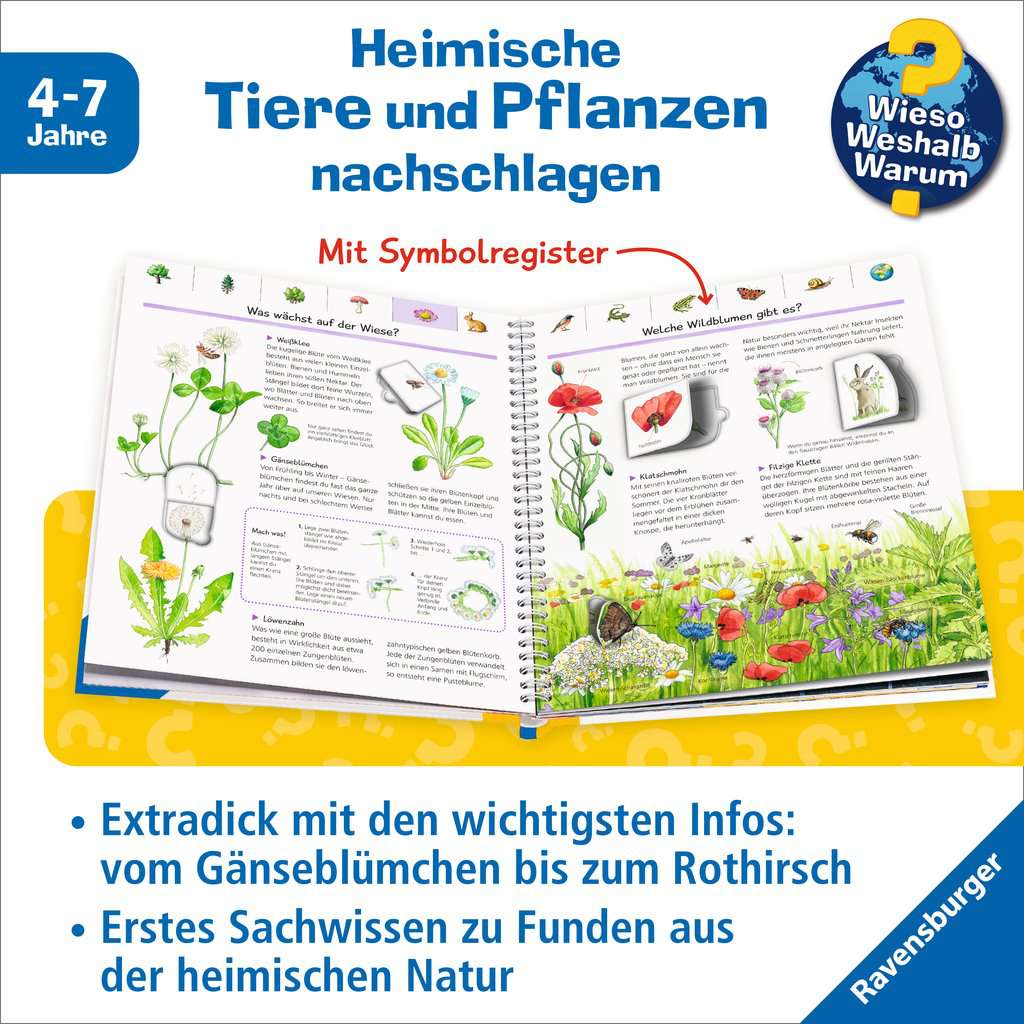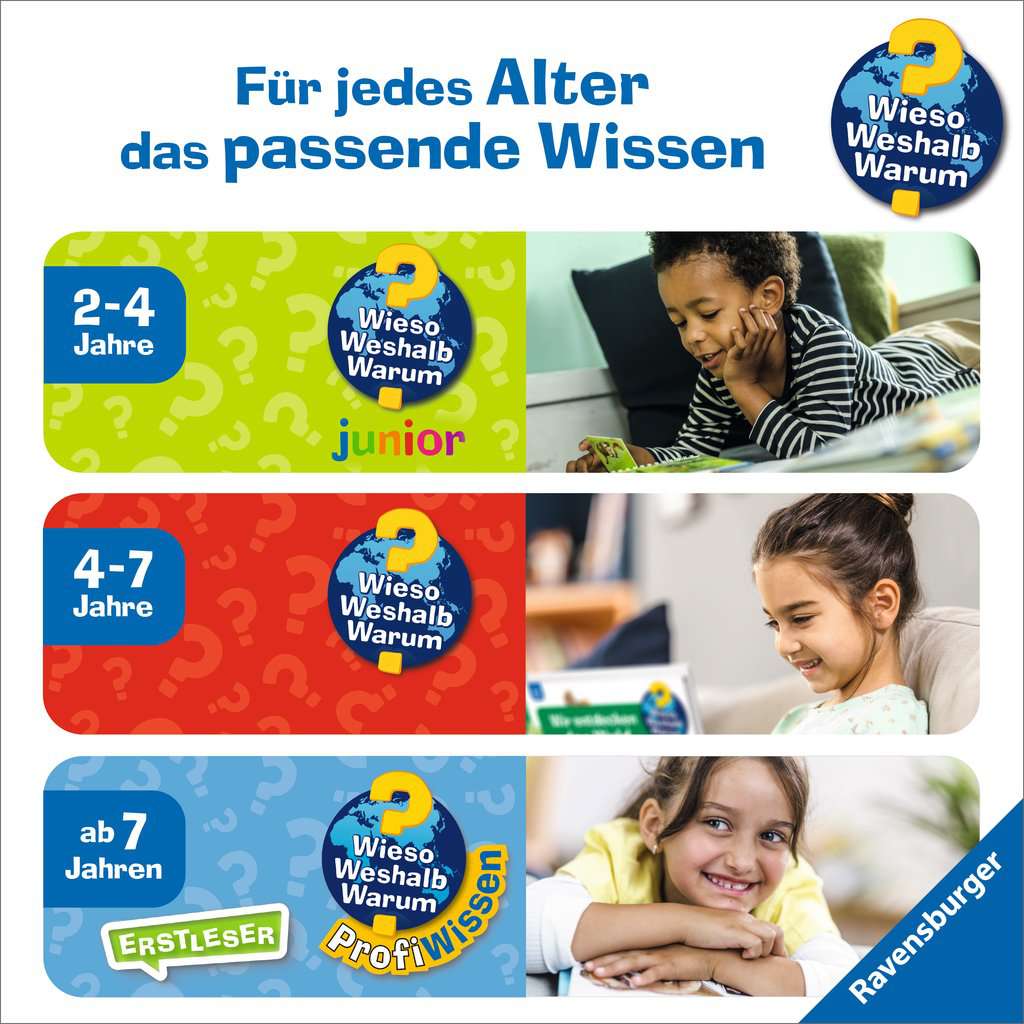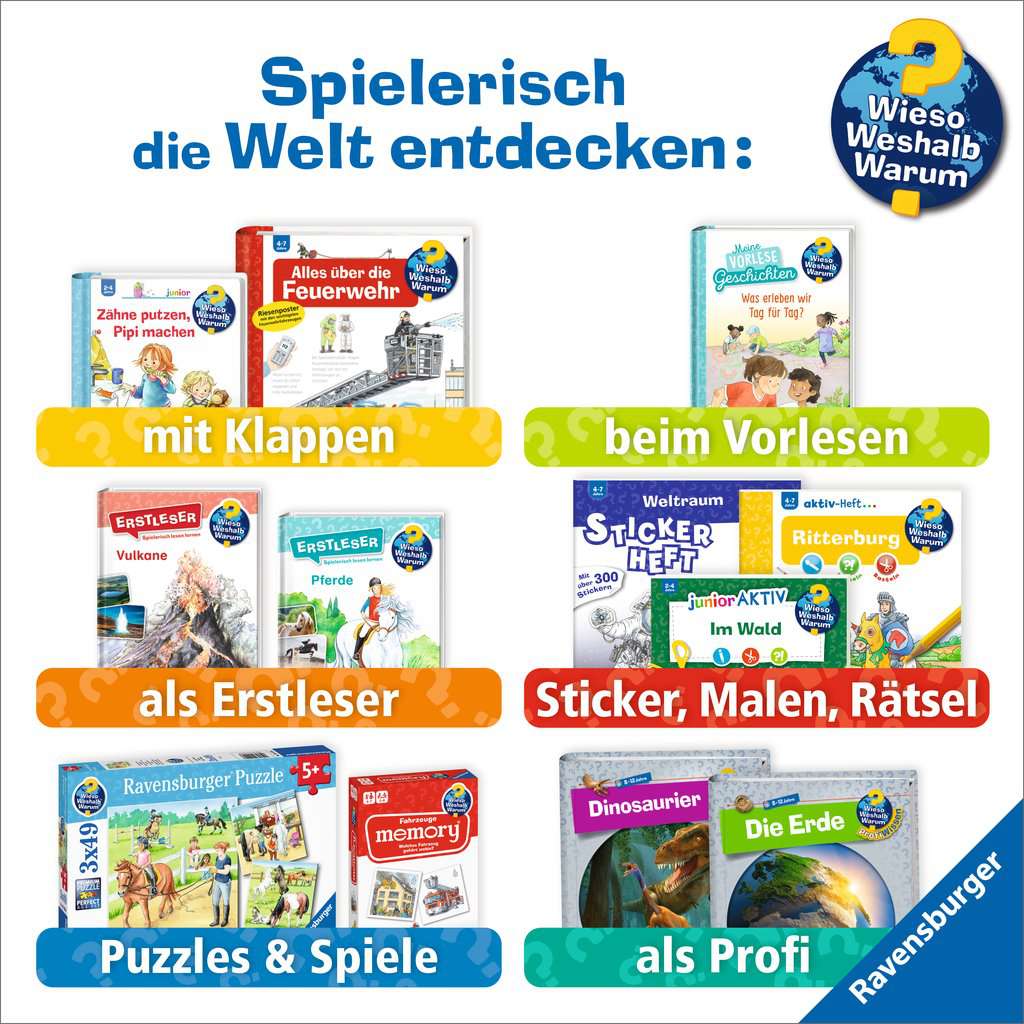 Why? Why? Why? Special Volume: My Big Nature Lexicon
Wieso? Weshalb? Warum?: Mein großes Natur-Lexikon
View all books in the series
This extra-thick reference book for pre-schoolers features many exciting nature topics such as trees, insects and nature conservancy.


From the daisy to the red deer: more than 100 terms revolving around native animals and plants

Comprehensive reference book for children aged 4 and over

Features tabs with icons, playful flaps and activity ideas

32 pp
4 years +
24,5 x 27,8 cm
EUR 24.99
January 2021
Wire-O
978-3-473-32989-2
• With flaps.
Content
How do you identify a tree? What do birds do in the winter? What animals are out and about at night? On 32 pages, this lexicon answers these and many other questions children have. Detailed images of native animals and plants provide children ages 4-7 with an understanding of nature. Each page introduces a new topic and features a great variety of living things – from the maple tree to the snail. Tabs with icons enable children who are still too young to read to look up a topic or find something they've encountered on a walk. Realistic images, playful flaps and straightforward texts make factual knowledge exciting. Underneath the flaps, the larch drops its needles, we look into the interior of a toadstool and find out what happens to acorns that squirrels have buried and forgotten. In addition, the book features advice on how little conservationists can make their environment more plant- und animal-friendly.
About the Series
The WWW series stands out for its playful, enticing way of conveying just the information that kids want to know. Centered on who-what-how questions, the titles in the series explore subjects of great interest to young children. The thousands of questions children ask daily are answered by means of interactive elements, engaging illustrations, and age-appropriate texts. Because the lively illustrations convey so much, the books hold children's interest even without an adult to read the clear, friendly texts. WWW is ideally suited for preschool and kindergarten ages, for children 4 to 7 years old.
The Illustrator
Esther von Hacht studied design with a focus on informative illustration with Prof. Gero Flurschütz at HAW Hamburg.
Steffen Walentowitz was born in 1962 and lives in Jever, Germany. Since 1986 he has painted and illustrated books for a number of publishers. His pictures have been exhibited in Germany, the Netherlands, England, Israel, Canada and in the USA.
Tobias Pahlke, born in 1974, studied communication design in Hamburg. Following stints in advertising and trade fair construction, he has been a freelance illustrator since 2009. He prefers to work "analog" rather than digitally, with watercolors, acrylics and pencils, and works for newspapers as well as publishers of children's books, textbooks and nonfiction. Tobias Pahlke lives in Hamburg.