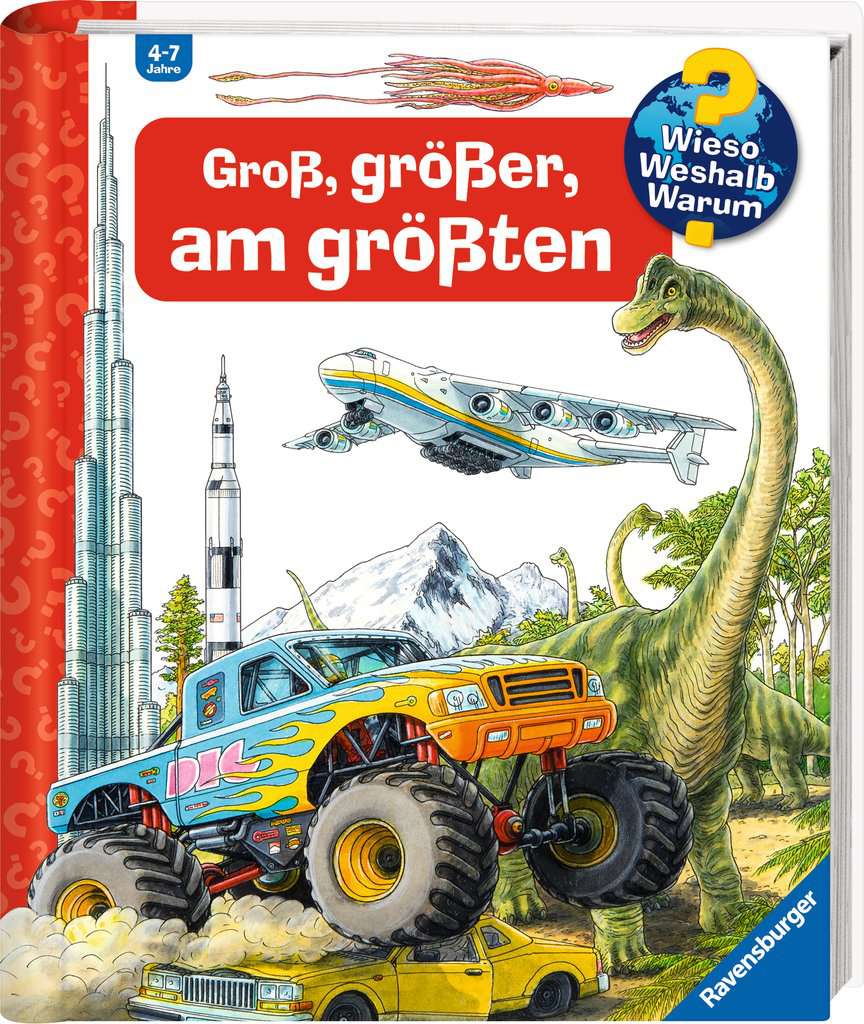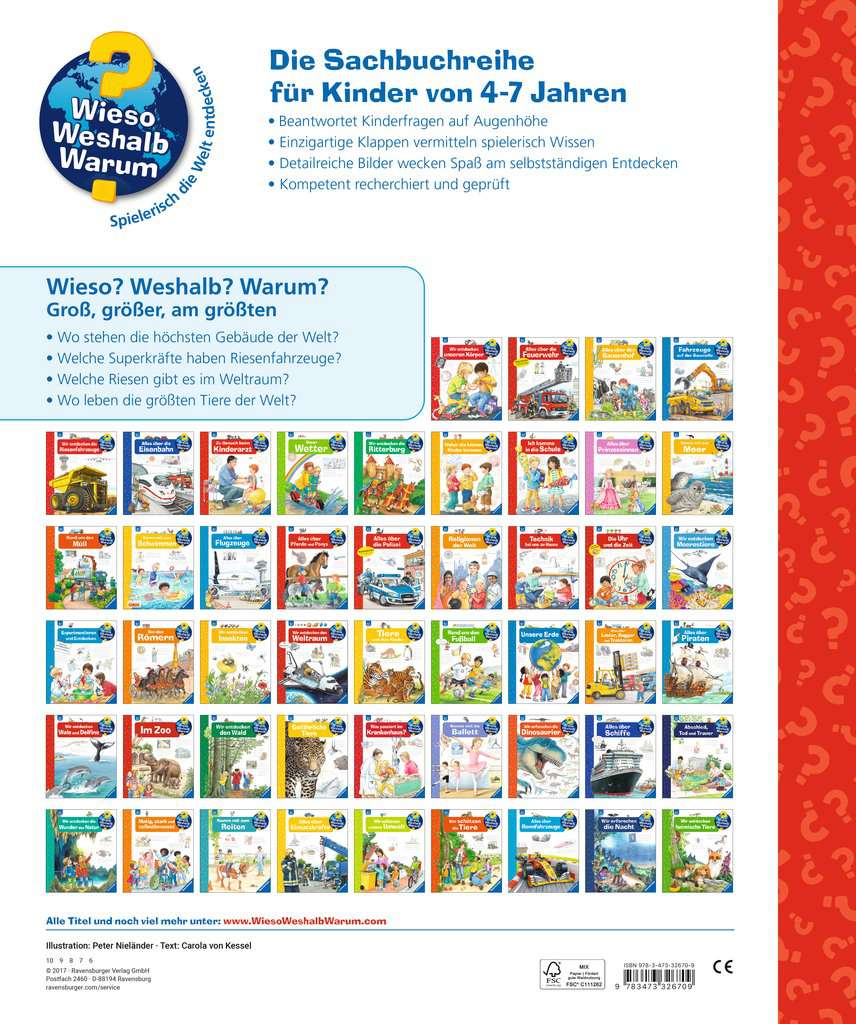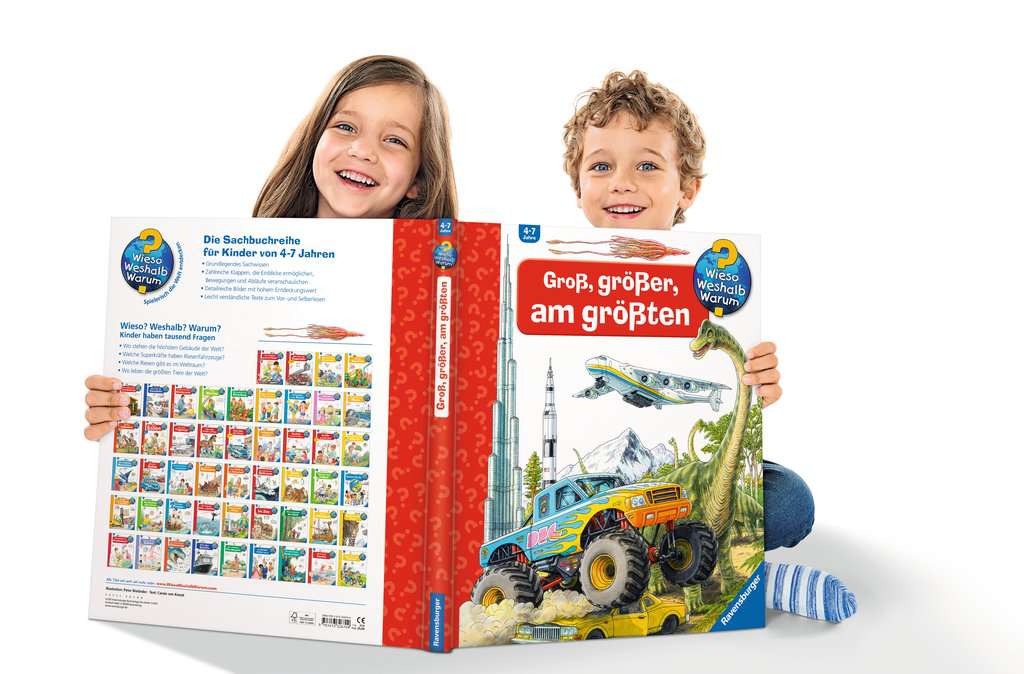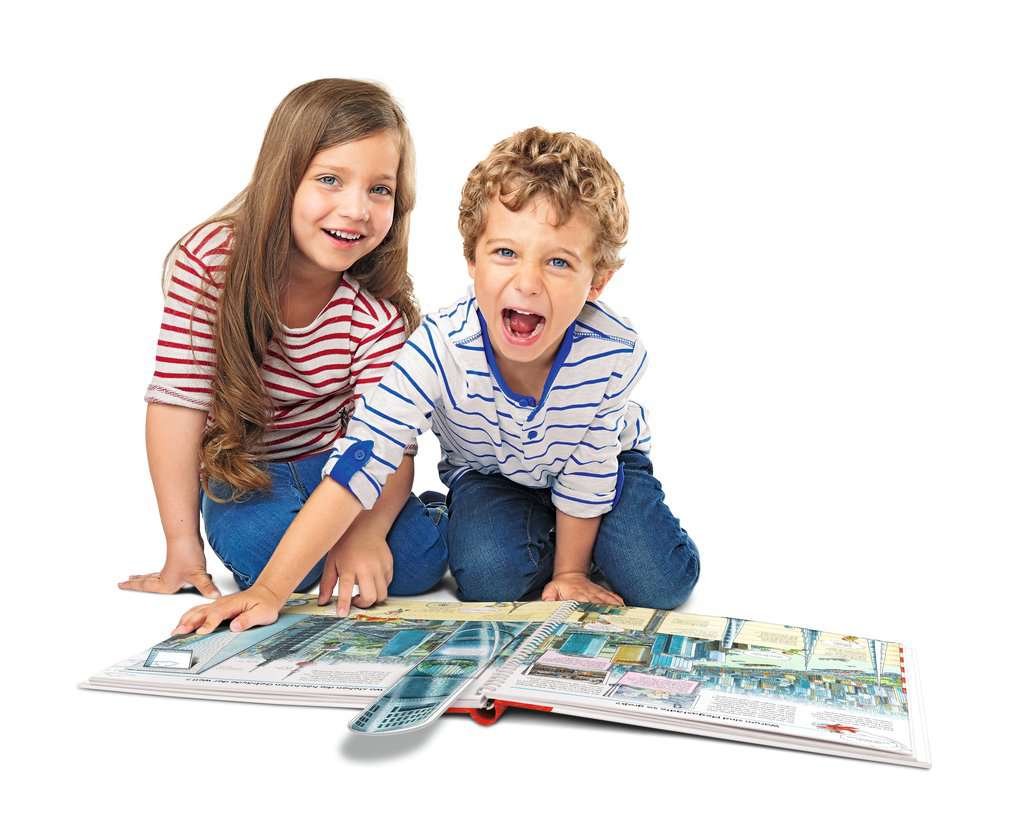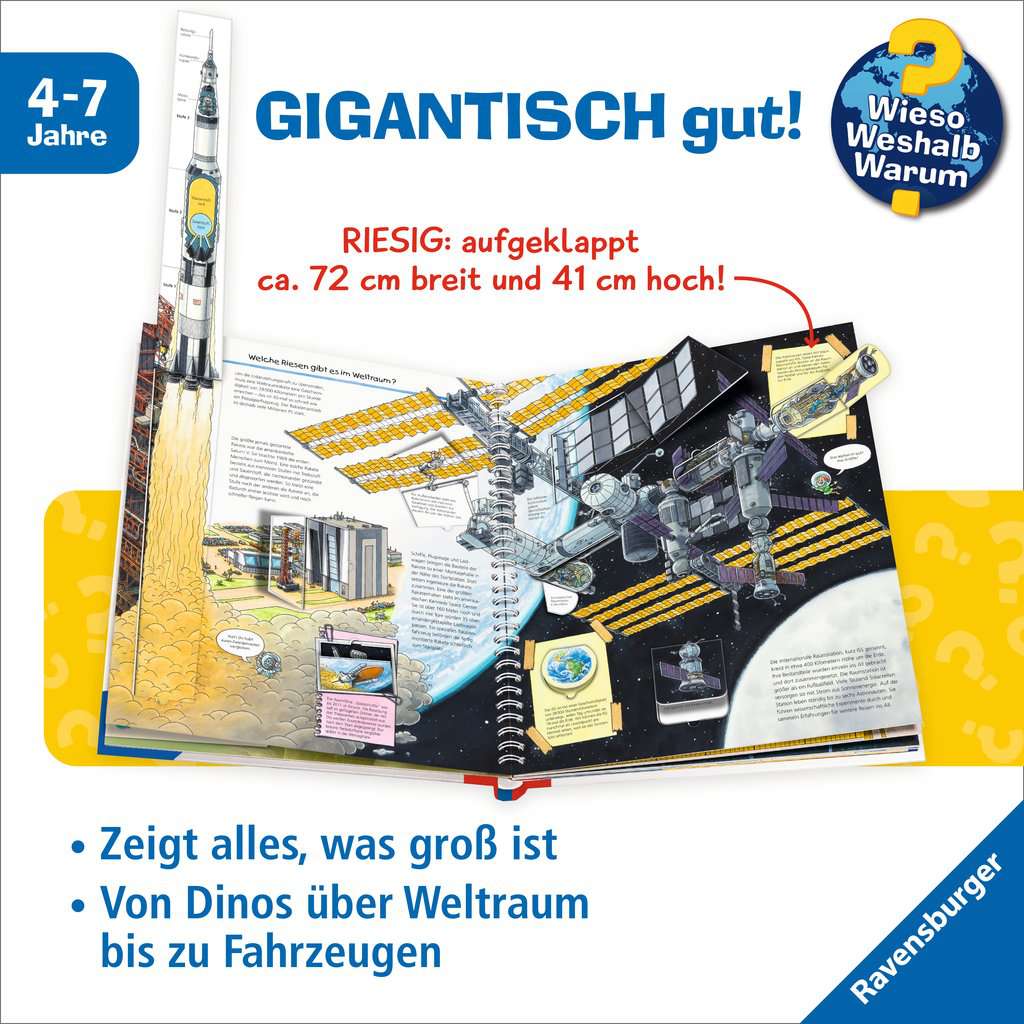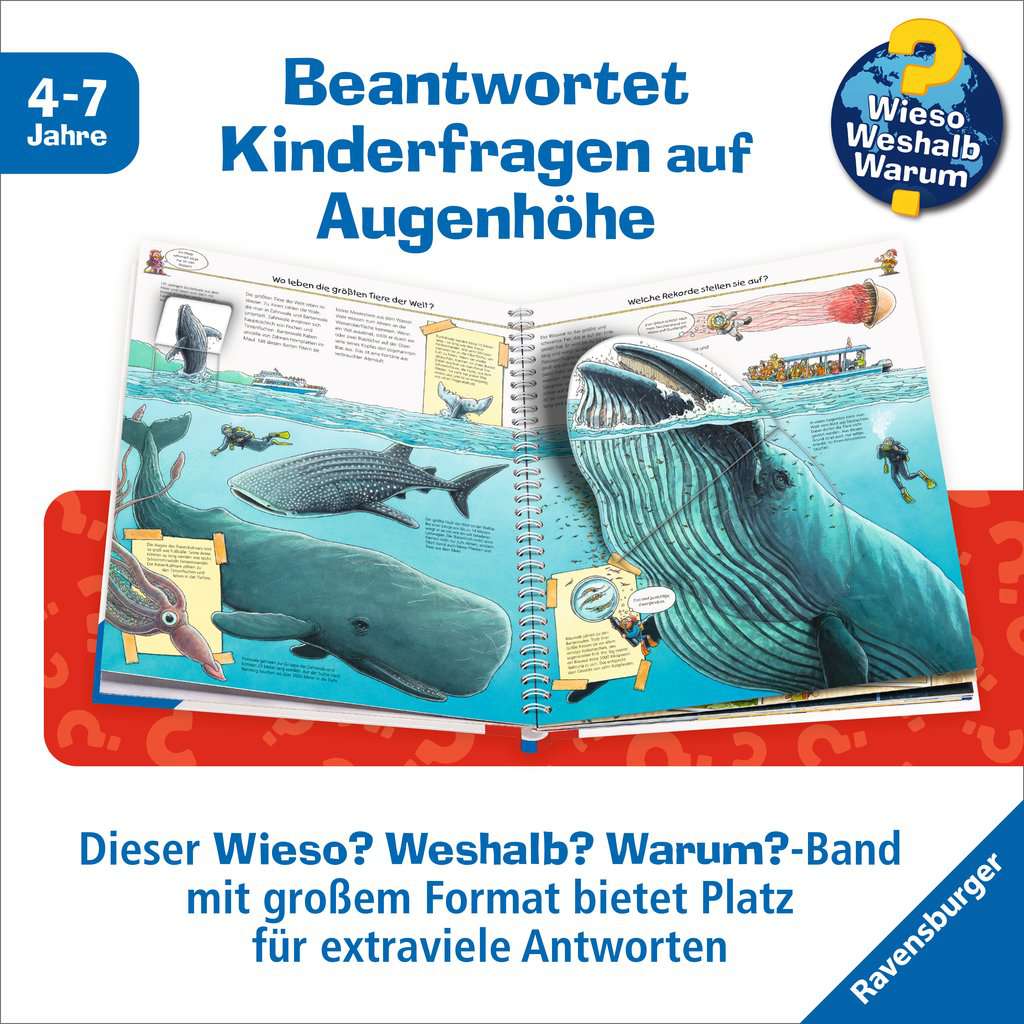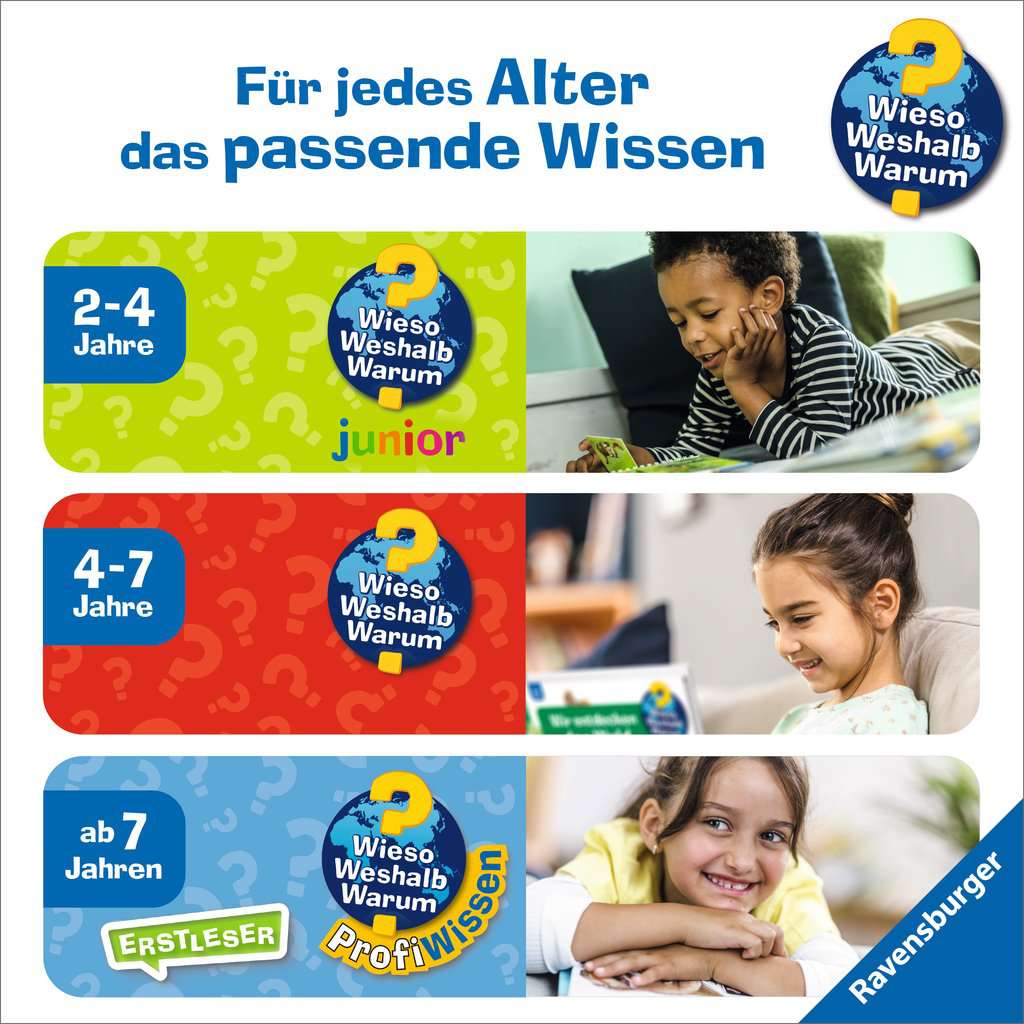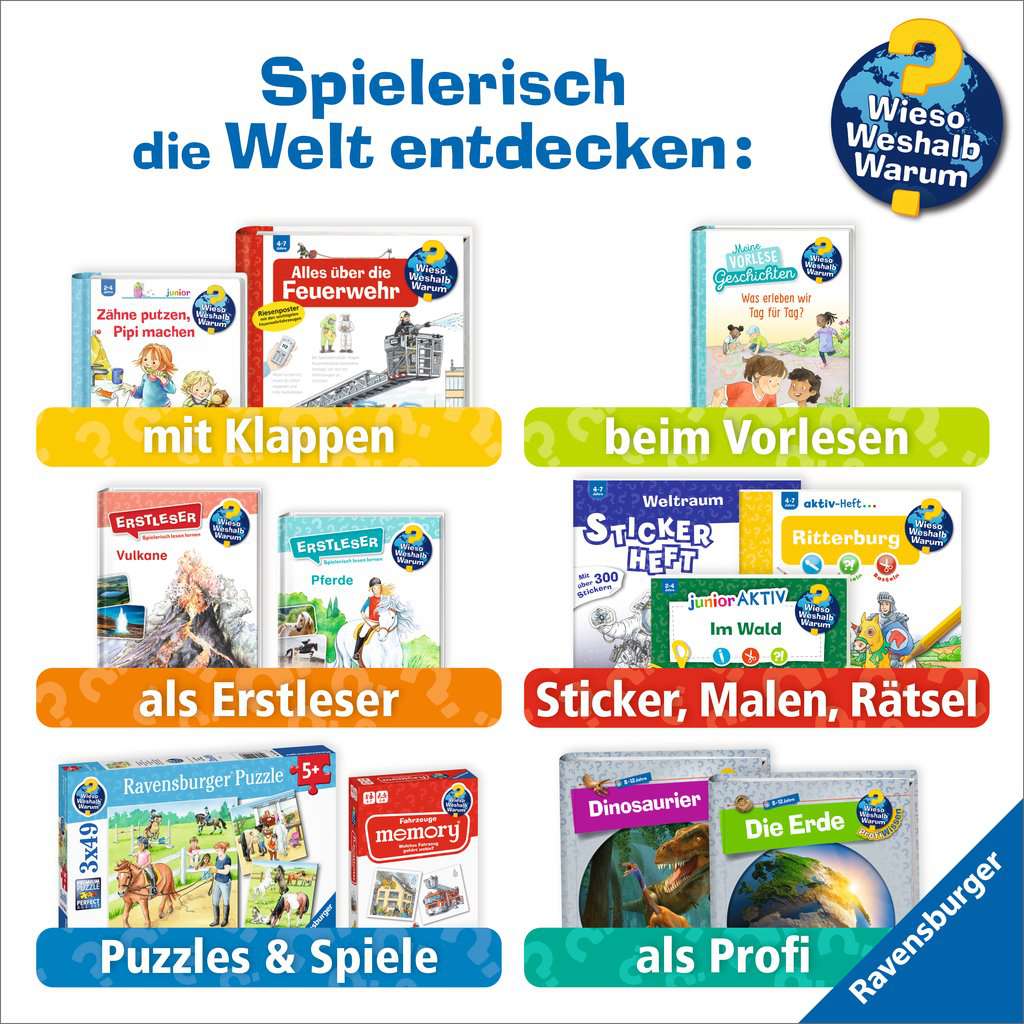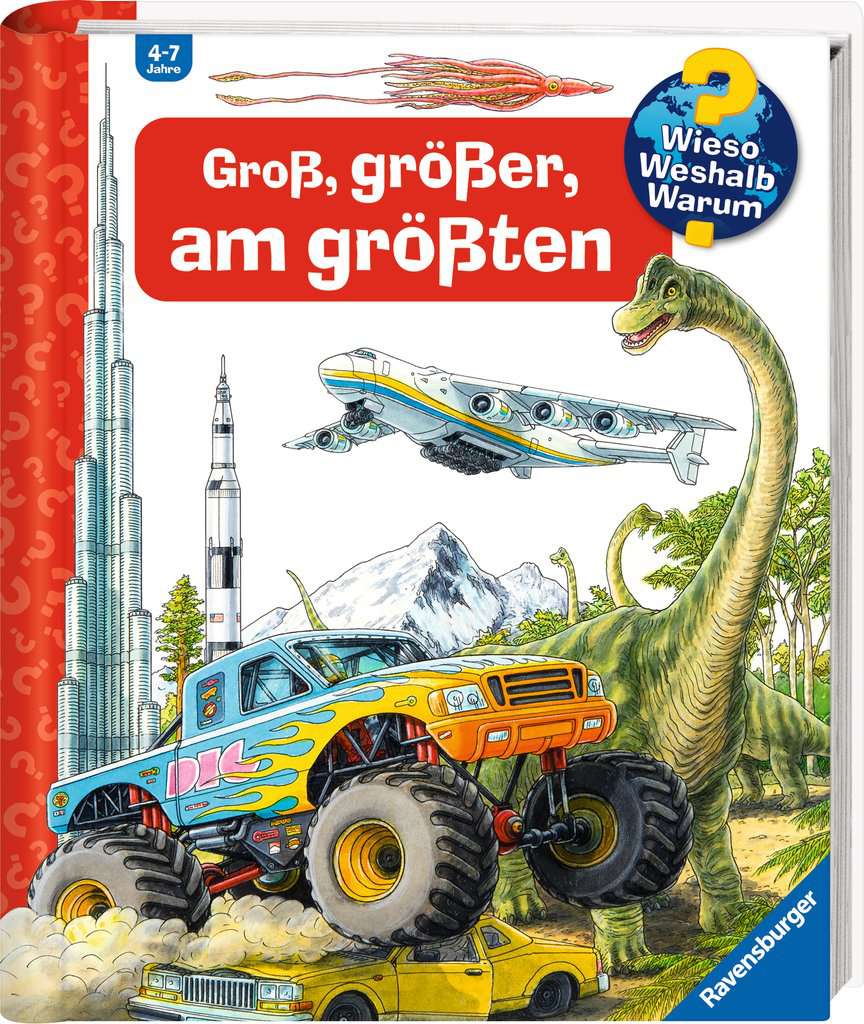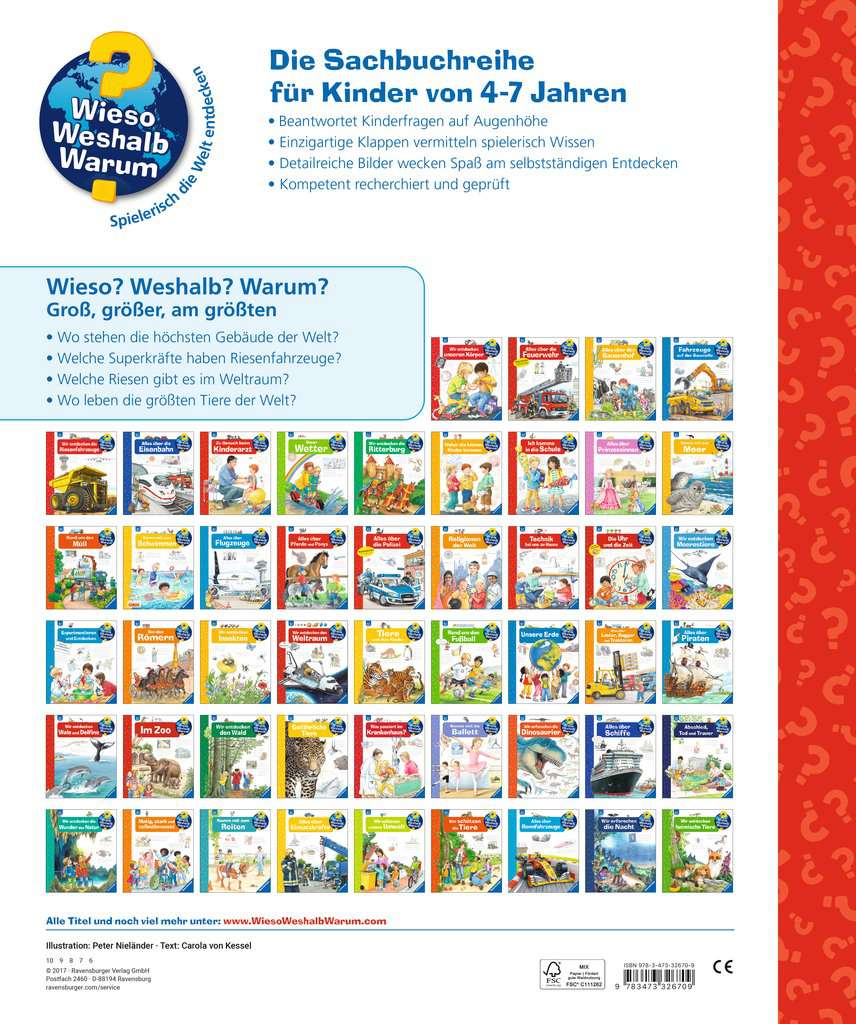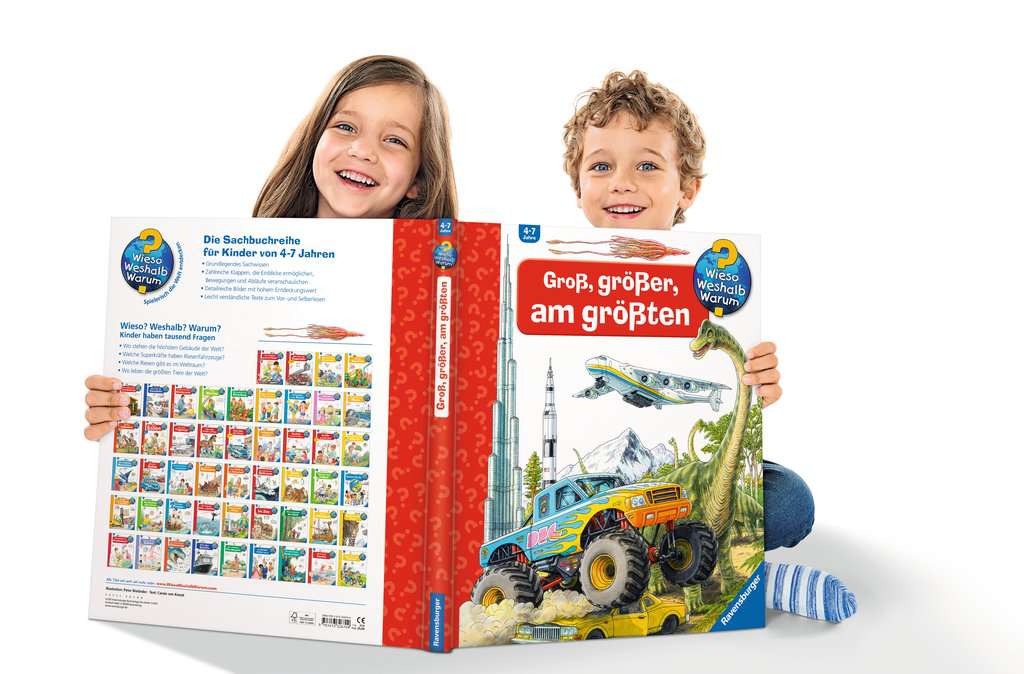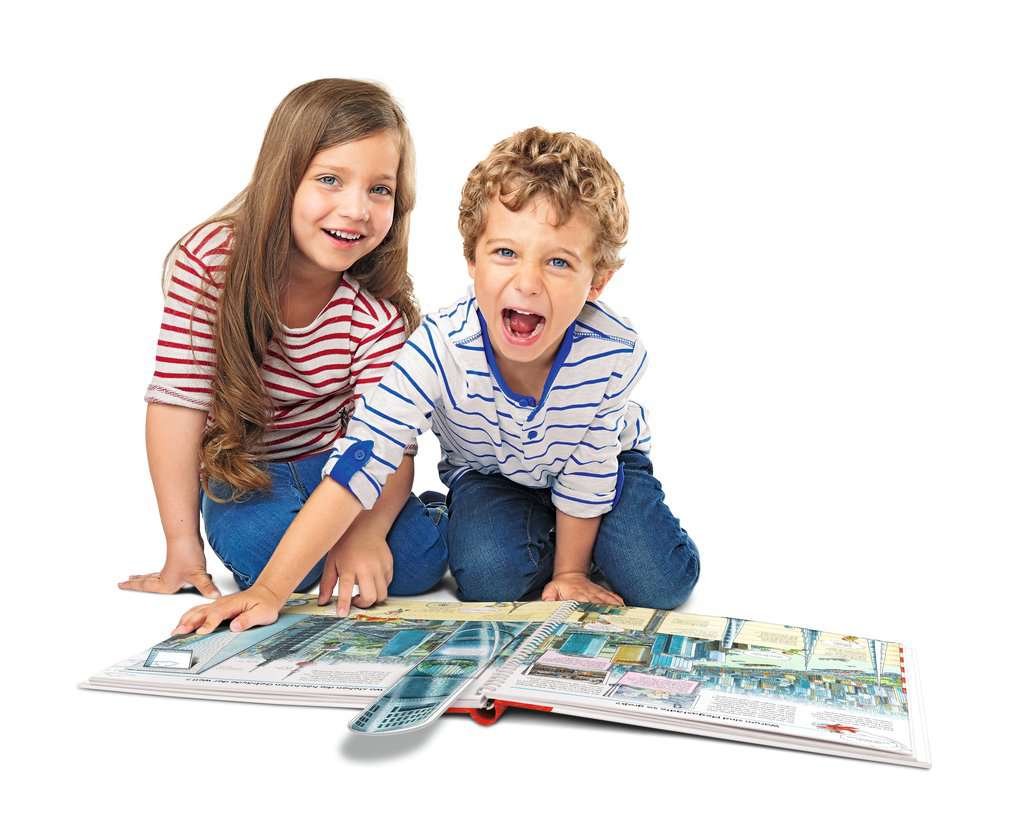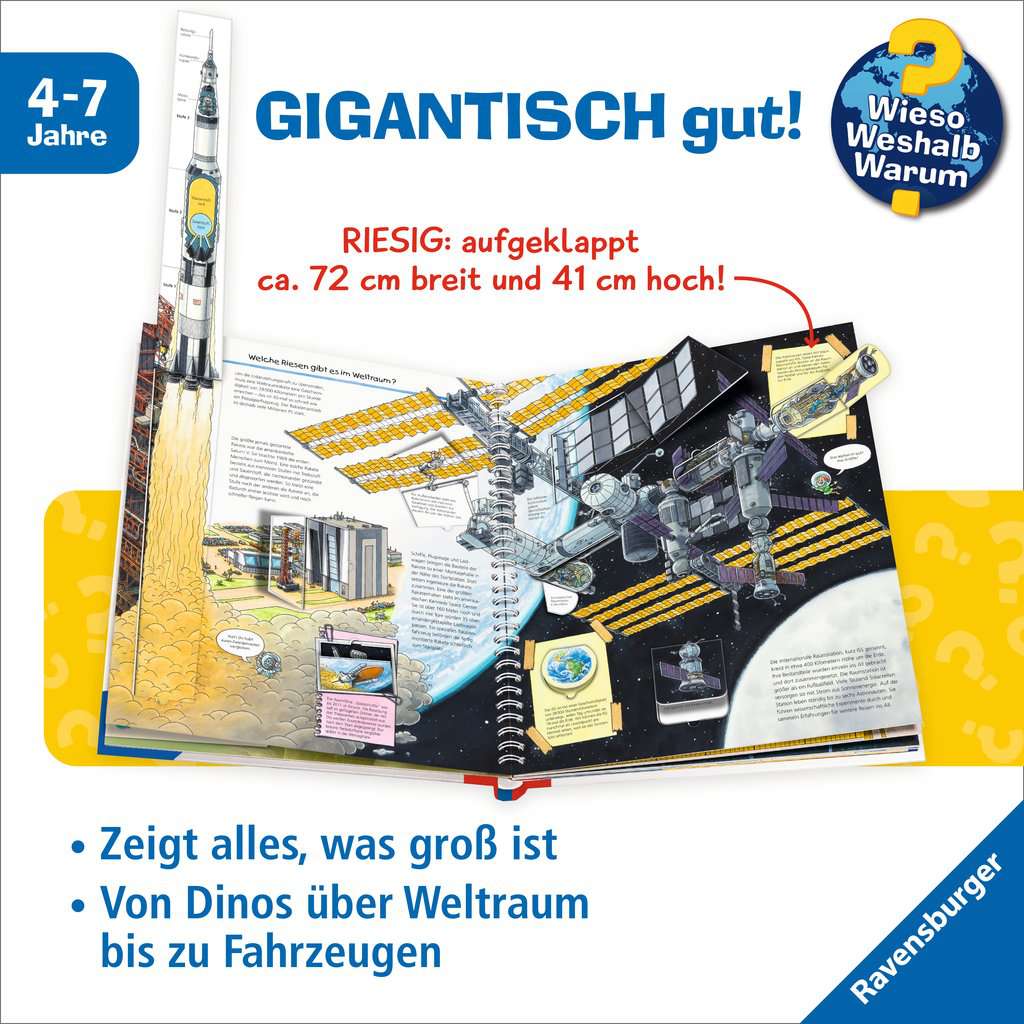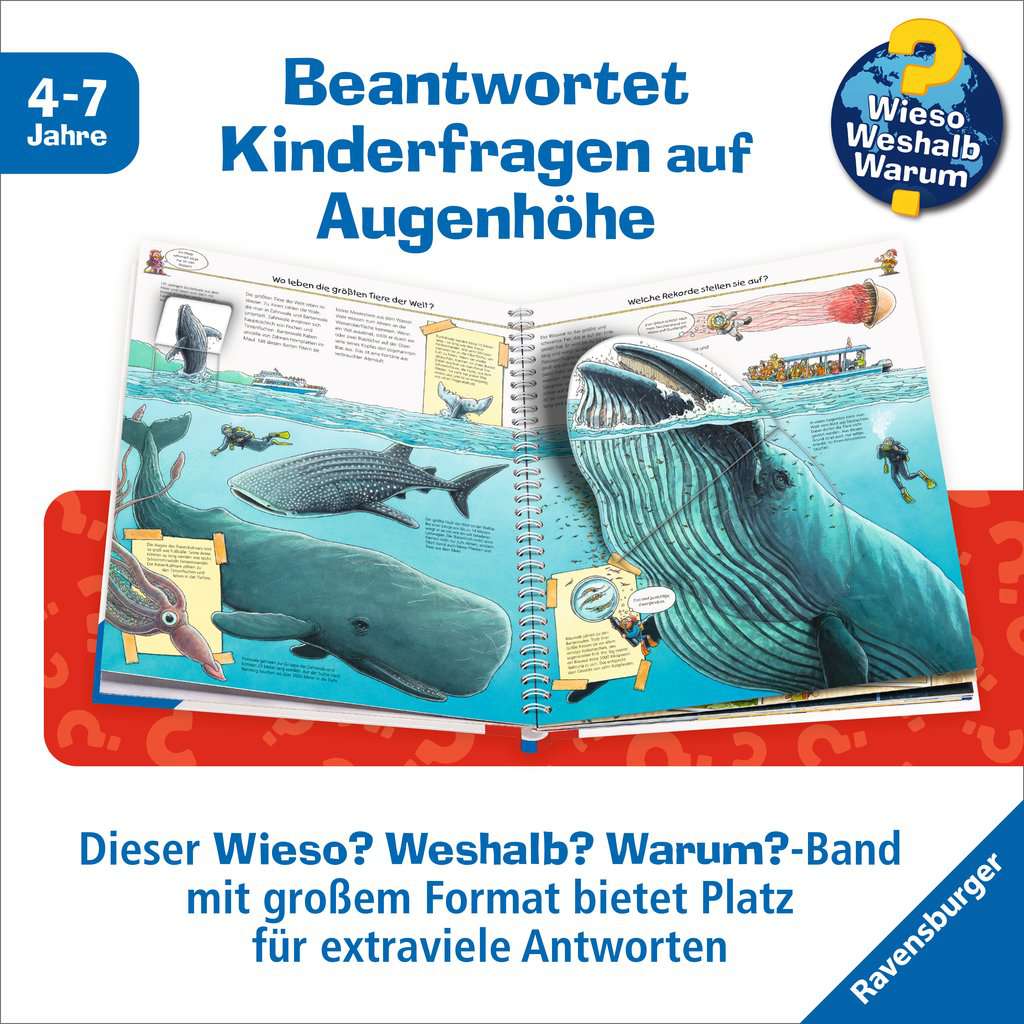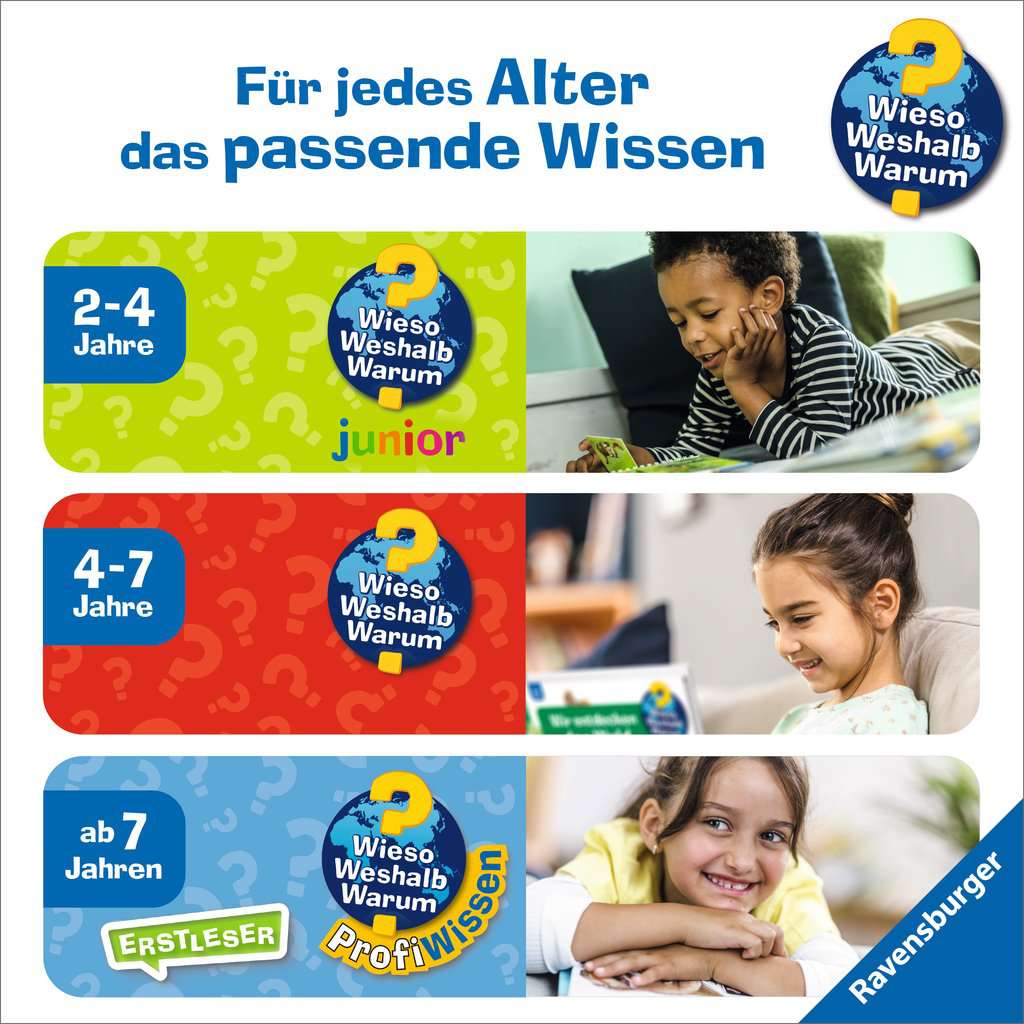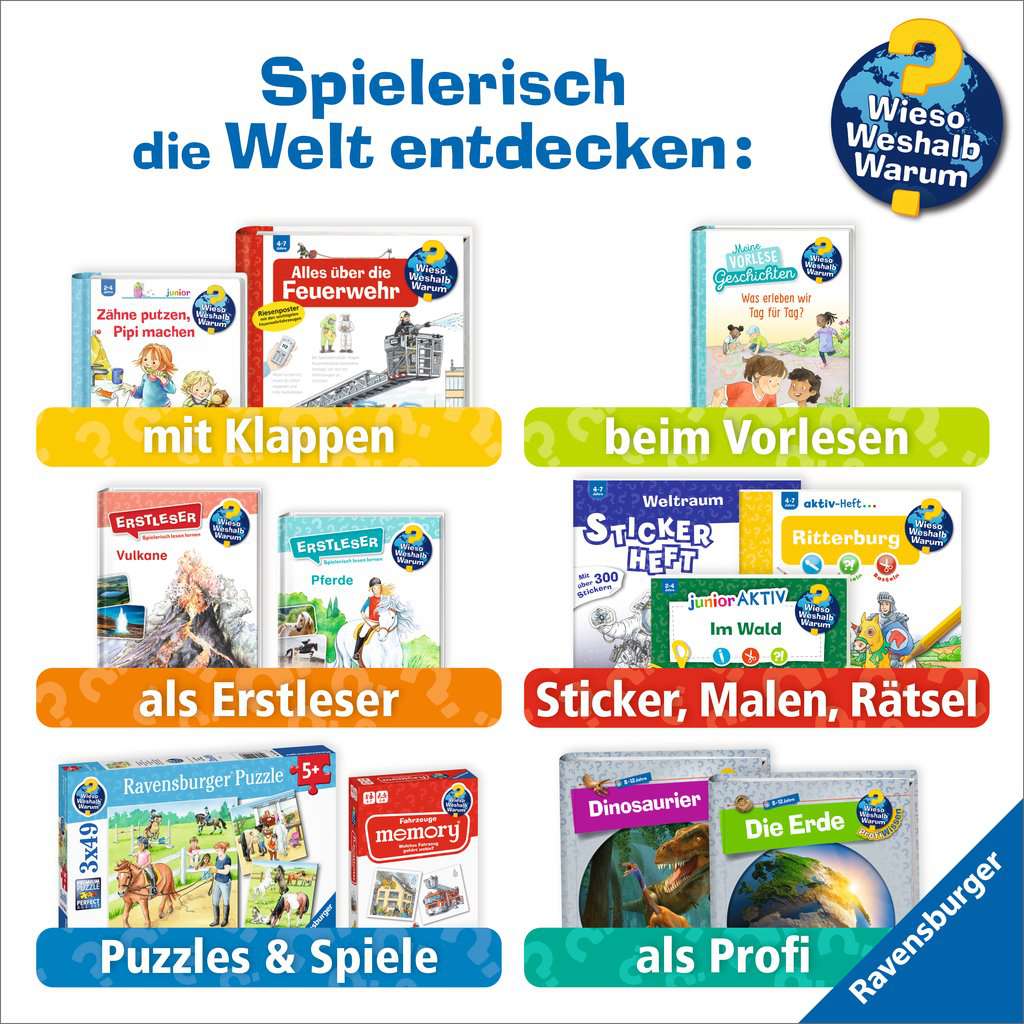 Why? Why? Why? Special Edition: Big, Bigger, Biggest
Wieso? Weshalb? Warum?: Groß, größer, am größten (Riesenbuch)
View all books in the series
This extra-large format WWW book will amaze children with superlative and record-breaking marvels, from man-made buildings, vehicles, rockets, and a space station to natural wonders and animals.


The WWW series has sold over 11 million copies in Germany

WWW has been translated into 20 other languages

With creative interactive elements, perfect for young, curious minds

16 pp
4 years +
36,2 x 41,2 cm
EUR 25.-
June 2017
Wire-O
978-3-473-32670-9
• With flaps.
Content
This large-format WWW title features a wide array of record-breaking and awe-inspiring things starting with the enormous city of Shanghai and human constructions such as the pyramids, the Great Wall of China, and European cathedrals. Powerful vehicles designed for land, water and air are featured, as well as a rocket ship and the international space station. Natural wonders are also included, from the largest animals ever to walk the earth, the dinosaurs, to the giant creatures found in our oceans, and of course Mt. Everest, the tallest mountain on the planet. The unique oversized format of this WWW book is a perfect match for its contents, inviting children to dive in and explore each page fully, and also making it ideal to share with groups of children.
About the Series
The WWW series stands out for its playful, enticing way of conveying just the information that kids want to know. Centered on who-what-how questions, the titles in the series explore subjects of great interest to young children. The thousands of questions children ask daily are answered by means of interactive elements, engaging illustrations, and age-appropriate texts. Because the lively illustrations convey so much, the books hold children's interest even without an adult to read the clear, friendly texts. WWW is ideally suited for preschool and kindergarten ages, for children 4 to 7 years old.
The Author
Carola von Kessel worked as an editor for children's and horse books before starting to write her own stories. She currently writes freelance for various publishers. She lives on a former farm on the Lower Rhine with her husband, her daughter and a number of horses.
The Illustrator
Peter Nieländer was born in 1969 and studied design at University. Today he works free lance as an independant illustrator and grafic designer for various advertising agencies and publishers. He works with two other grafic designers in a large studio loft in the old freight station in Münster. In his illustrations, Peter Nieländer tries to capture momentary shots with which he hopes to entertain the reader and observer enjoyably.
Rights Sold
Hungarian, Russian