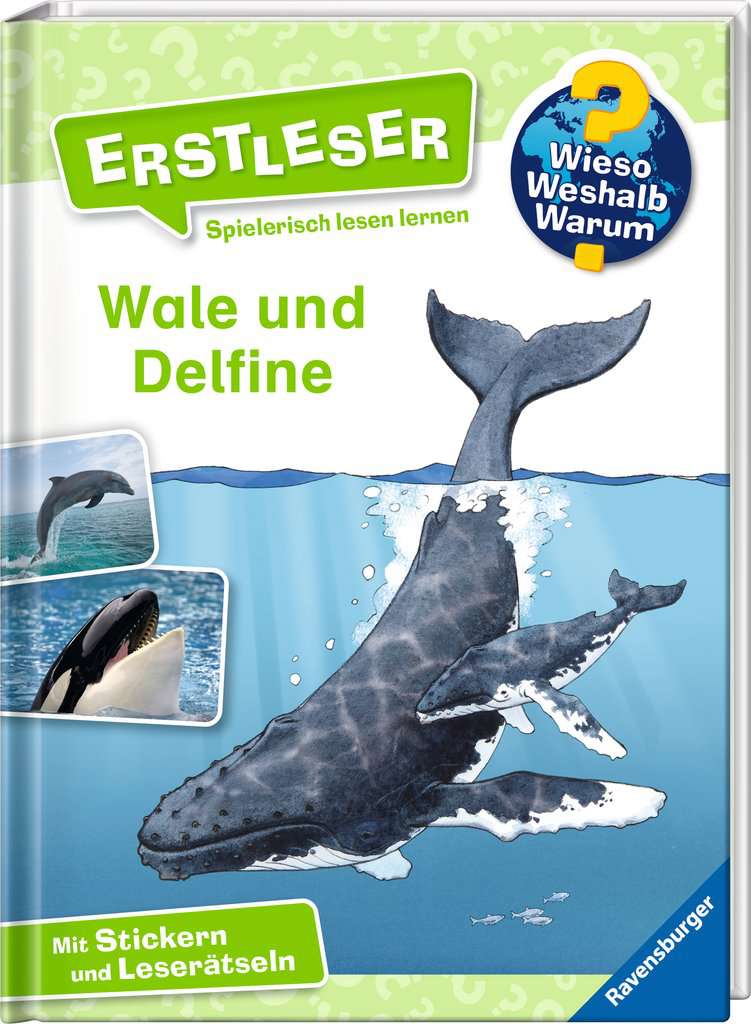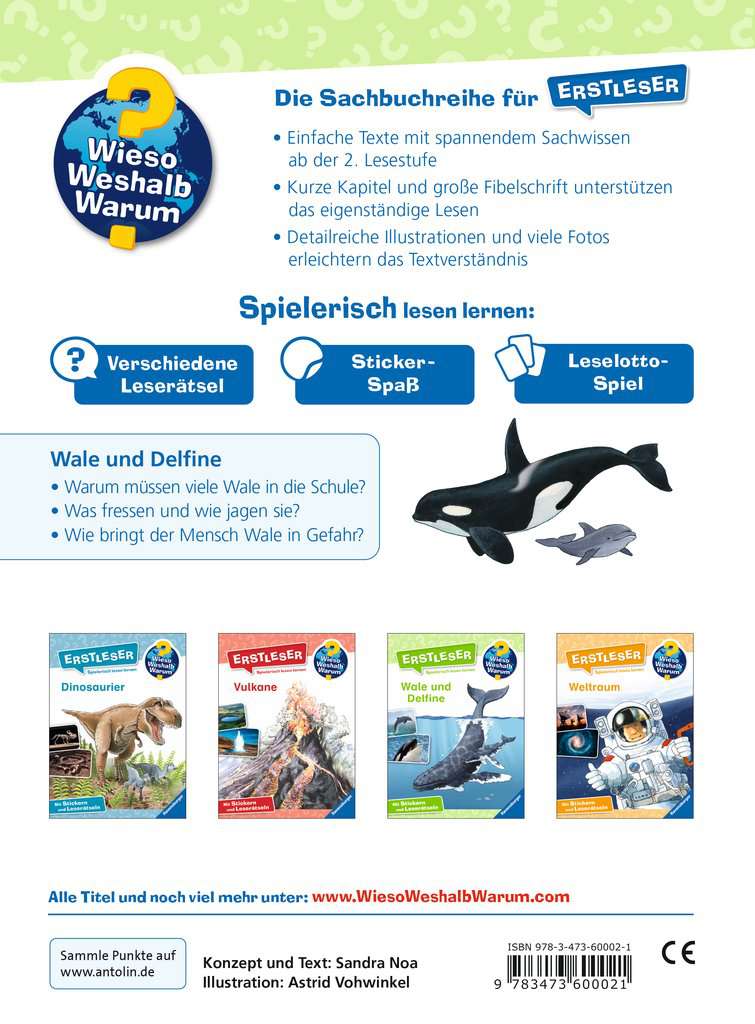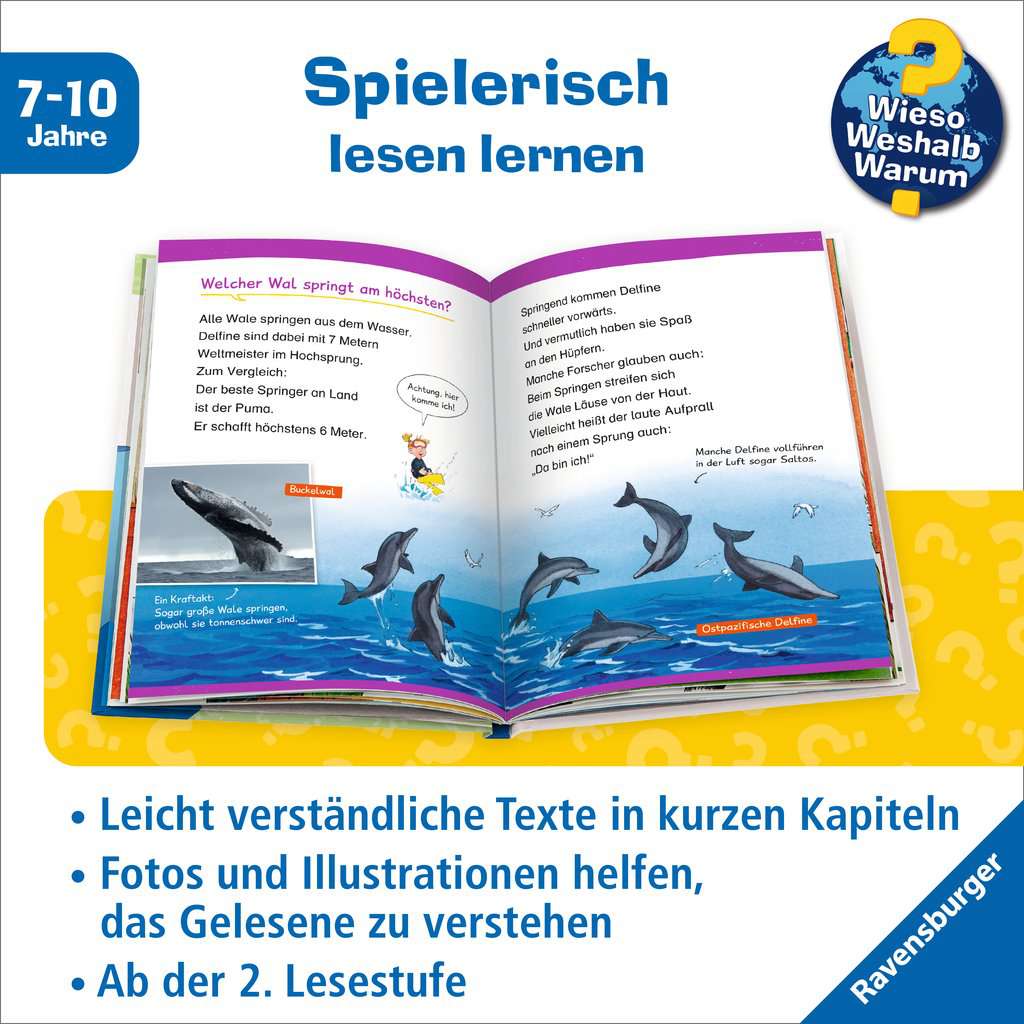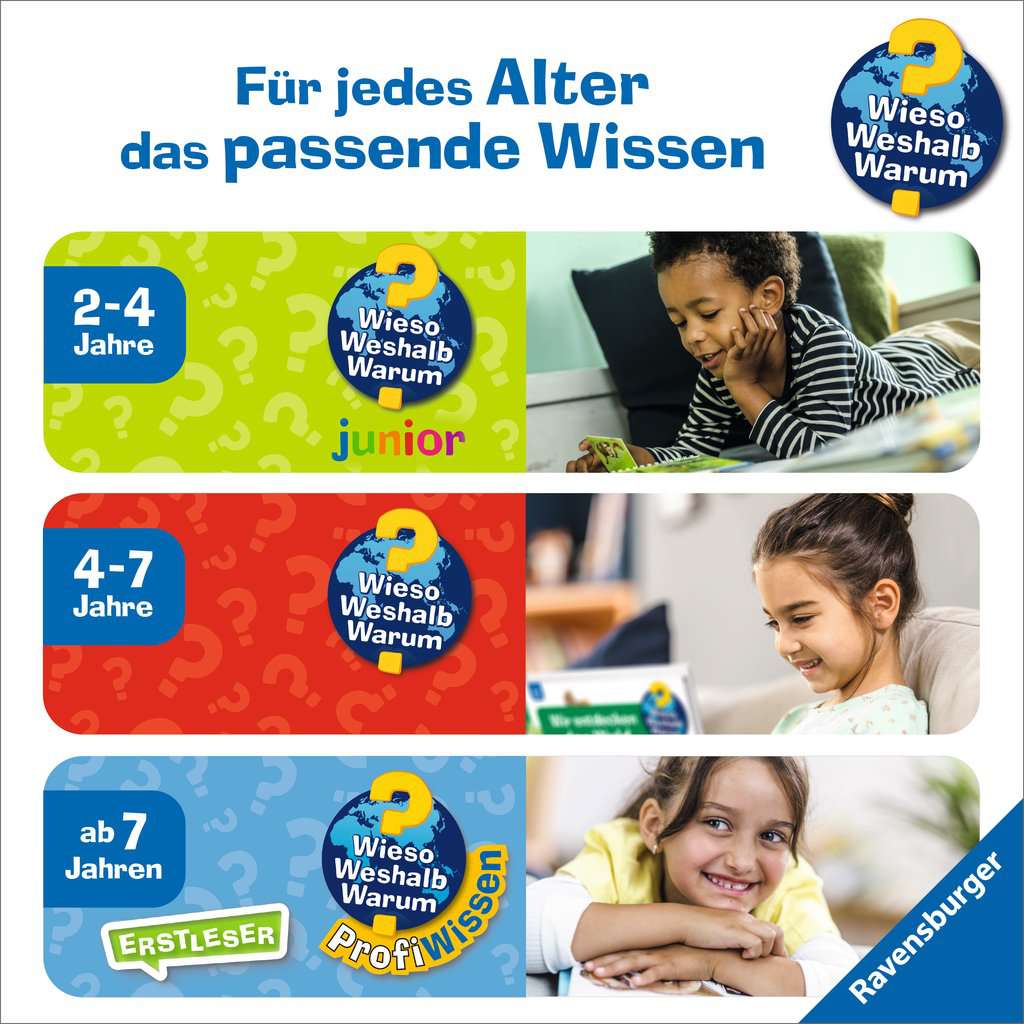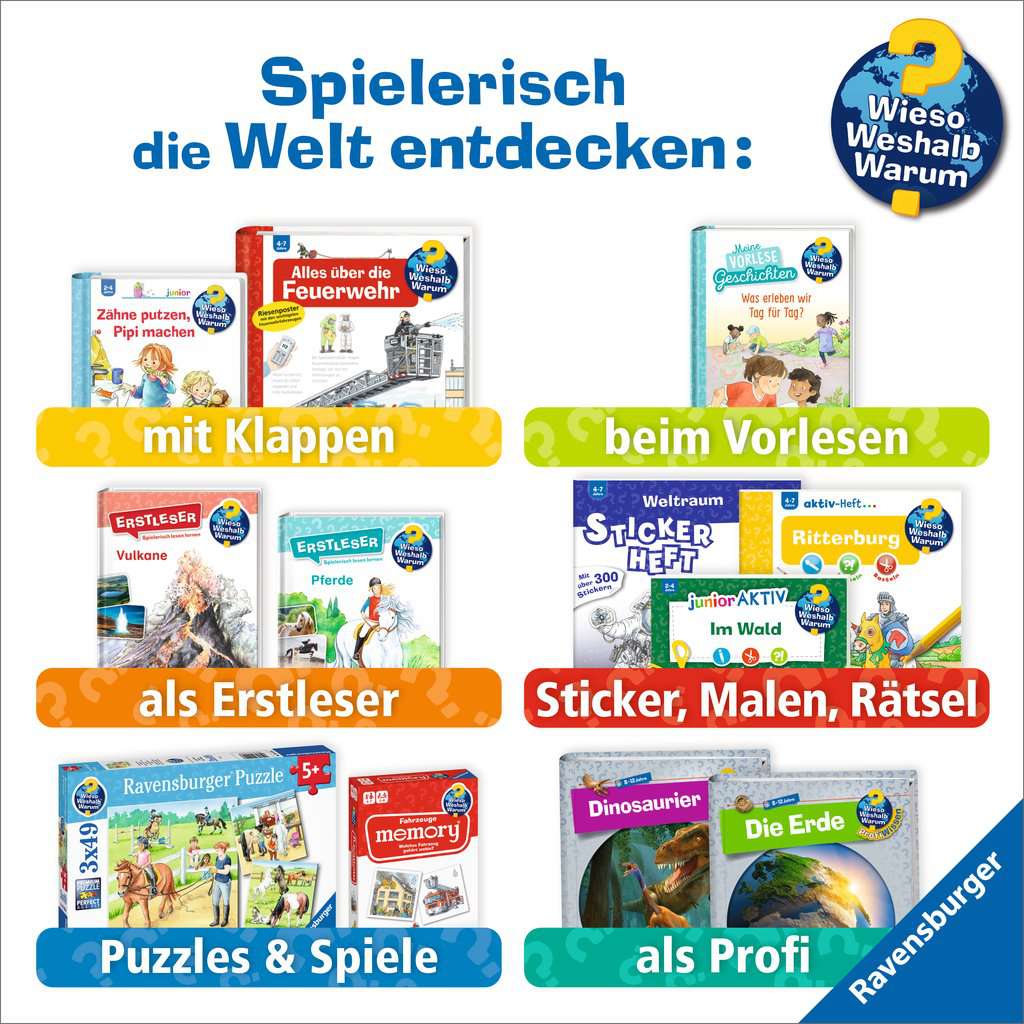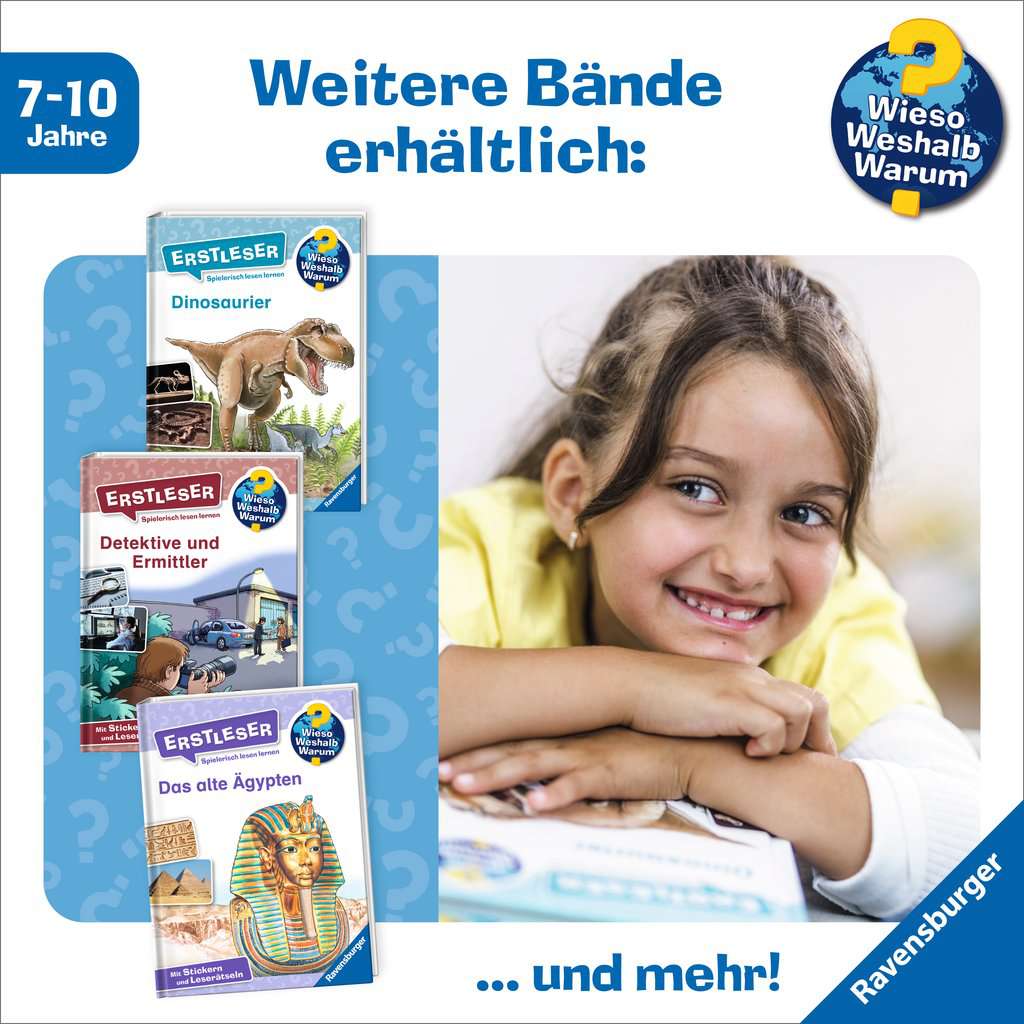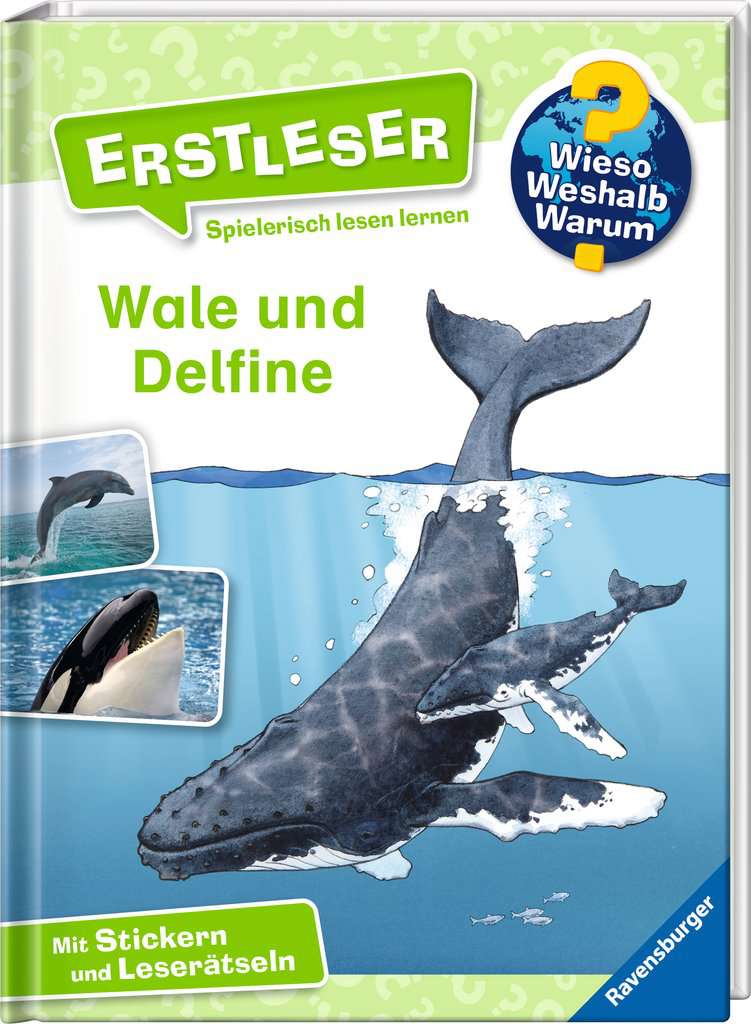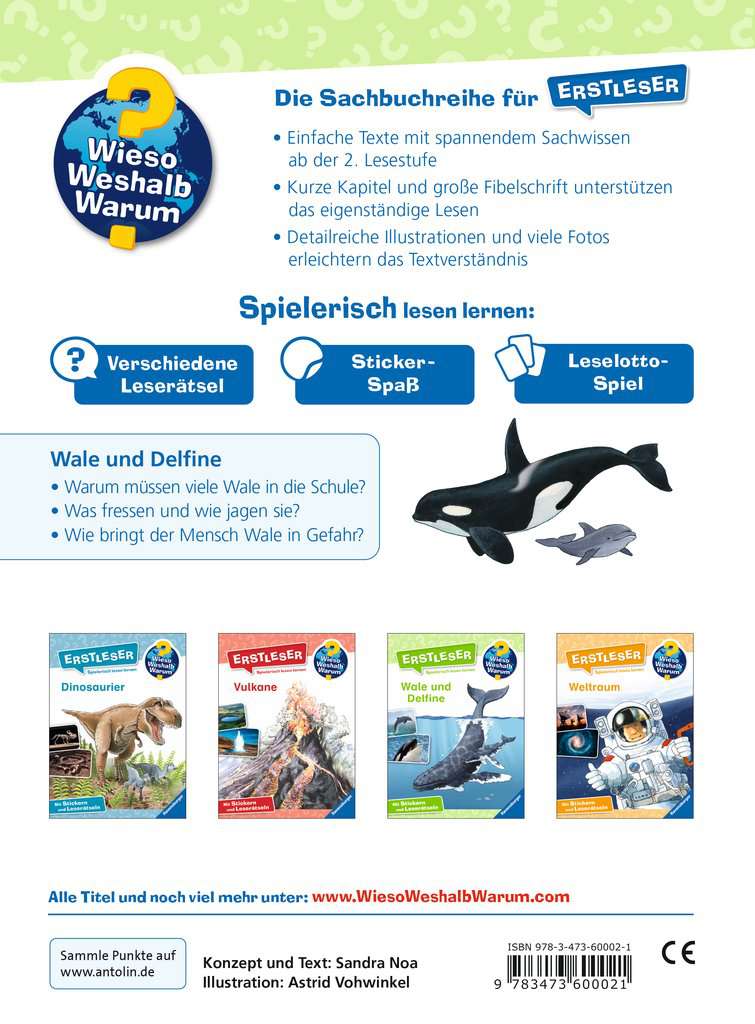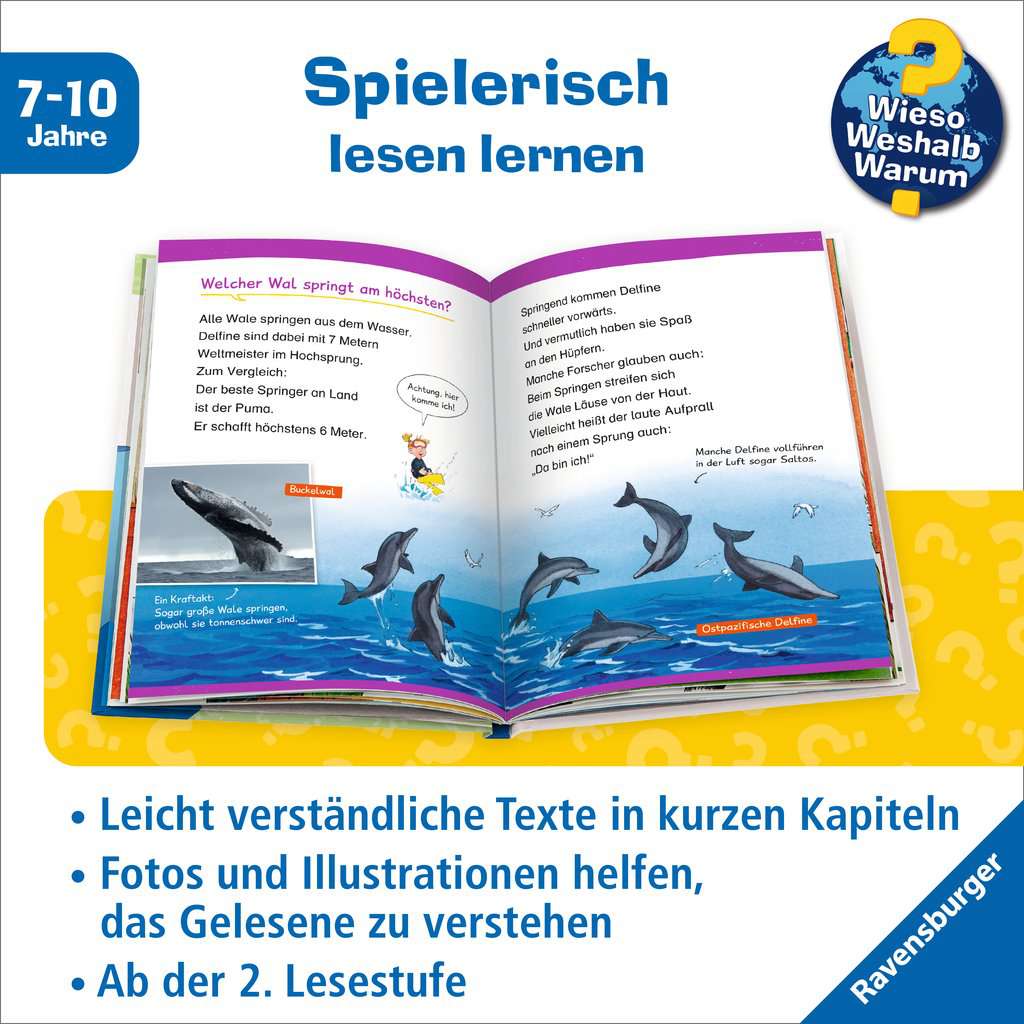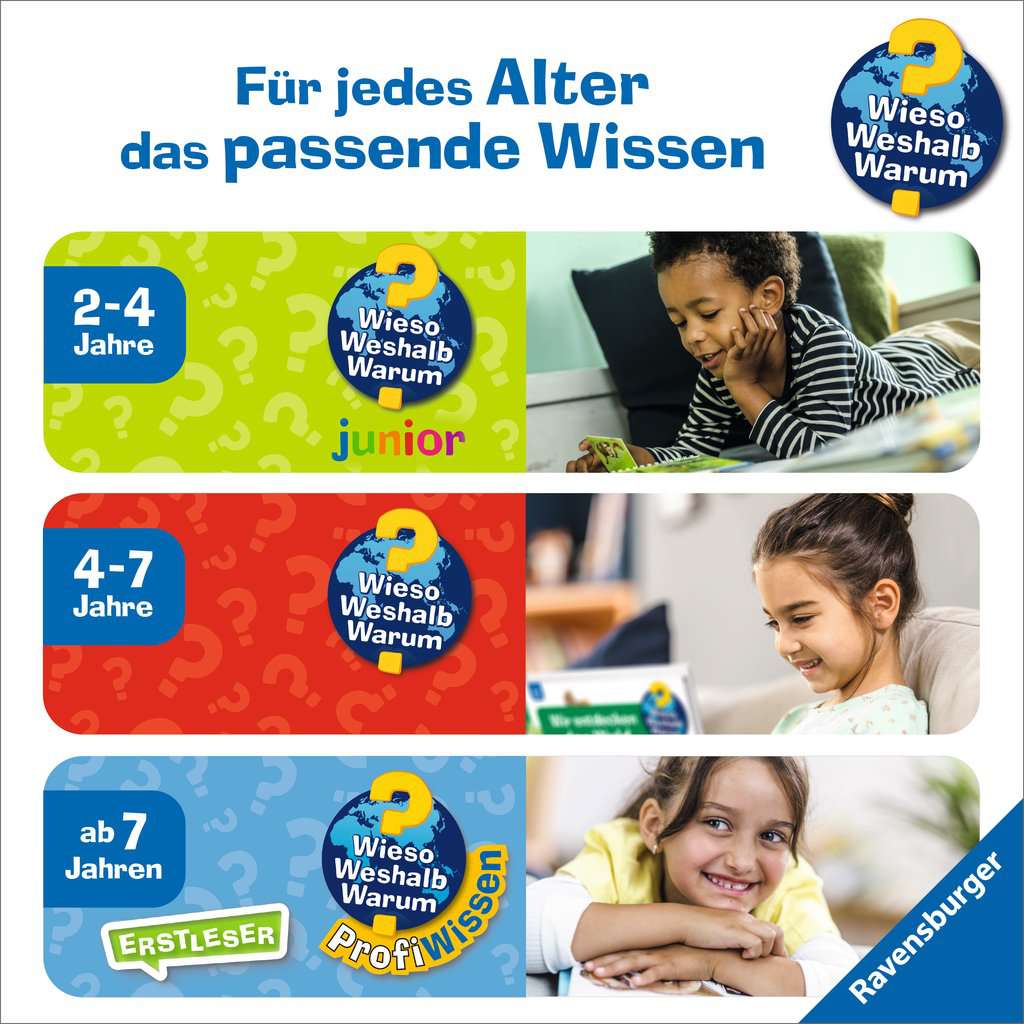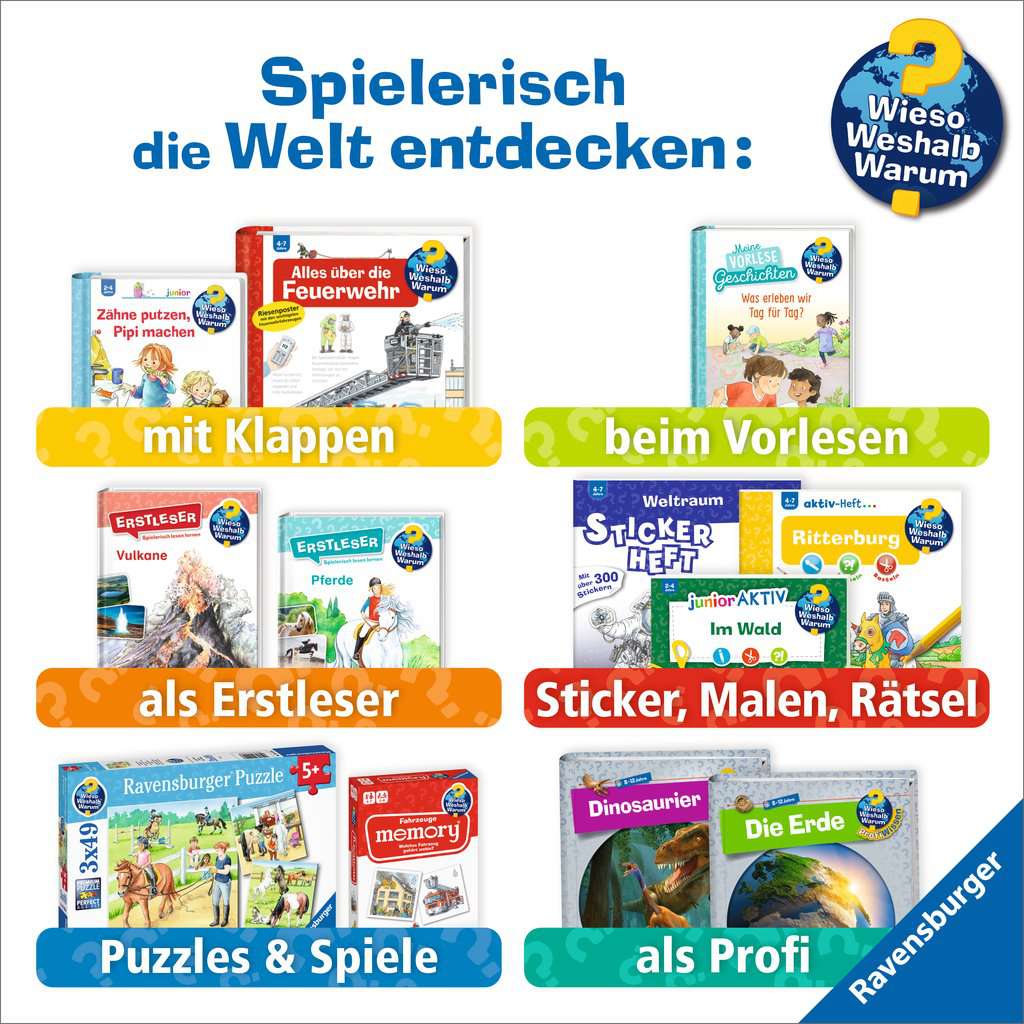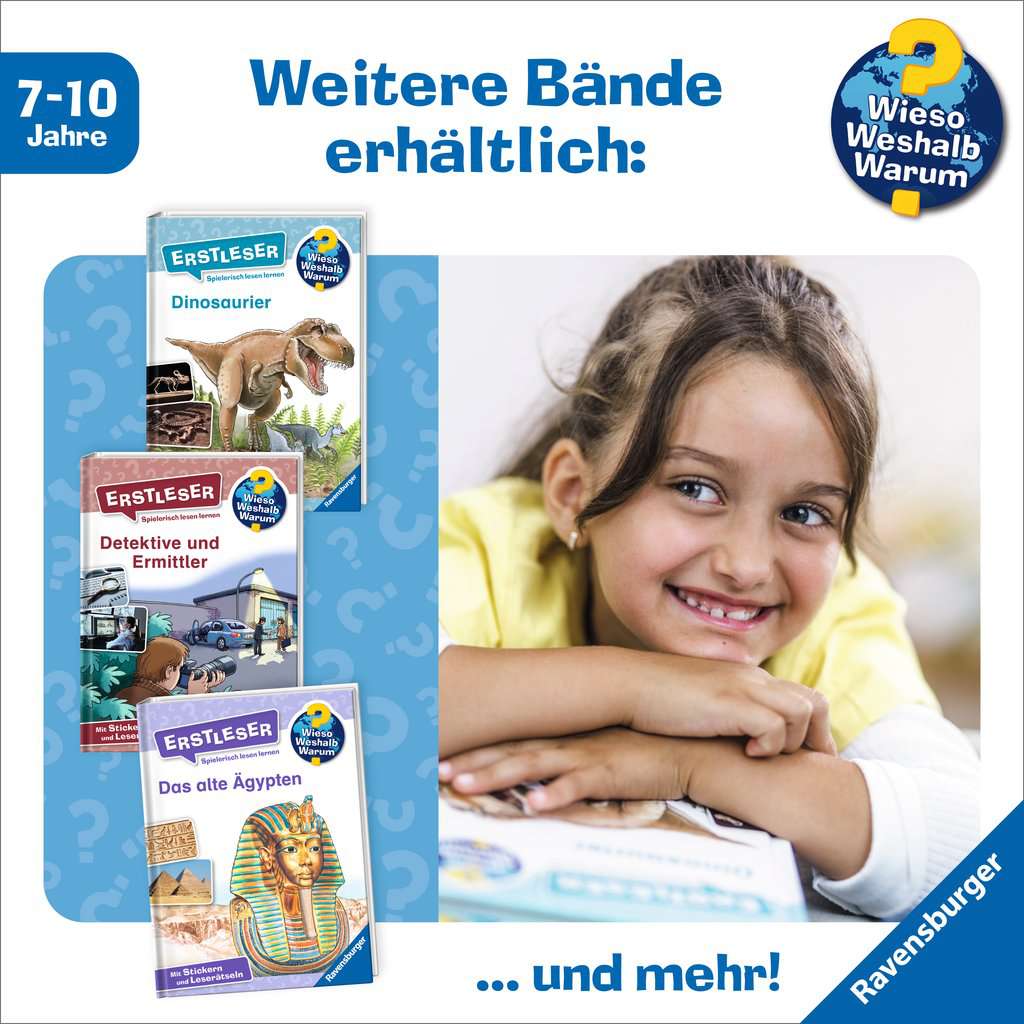 Why? Why? Why? Early Readers (Vol. 3): Whales and Dolphins
Wieso? Weshalb? Warum? Erstleser, Band 3: Wale und Delfine
View all books in the series


Simple texts for independent reading

Detailed illustrations and photos make it easier to understand the text

Features entertaining reading puzzles, a game and stickers

64 pp
7 years +
17,6 x 24 cm
EUR 8.99
April 2021
Hardcover
978-3-473-60002-1
• With stickers, fold-out page and reading lotto game.
Content
In this volume, early readers can delve into the world of marine mammals independently and learn everything they ever wanted to know about these giants: how whales sleep, how researchers tell them apart, what dangers whales and dolphins face and who the fastest among them is. In addition to numerous reading puzzles, children will find a big reading quiz and a fold-out page with a game to cut out at the end of each book.
About the Series
Short, simple texts make independent reading child's play. A variety of reading puzzles at the end of each chapter, a big reading quiz at the end, a cut-out reading bingo and a sticker page make for a unique blend of reading comprehension, factual knowledge and playing fun.
The Illustrator
Astrid Vohwinkel studied graphic design at the university in Münster, Germany and has been a freelance children's book illustrator ever since. She is most interested in Indians, horses, nature and foreign cultures as subjects for her drawings.