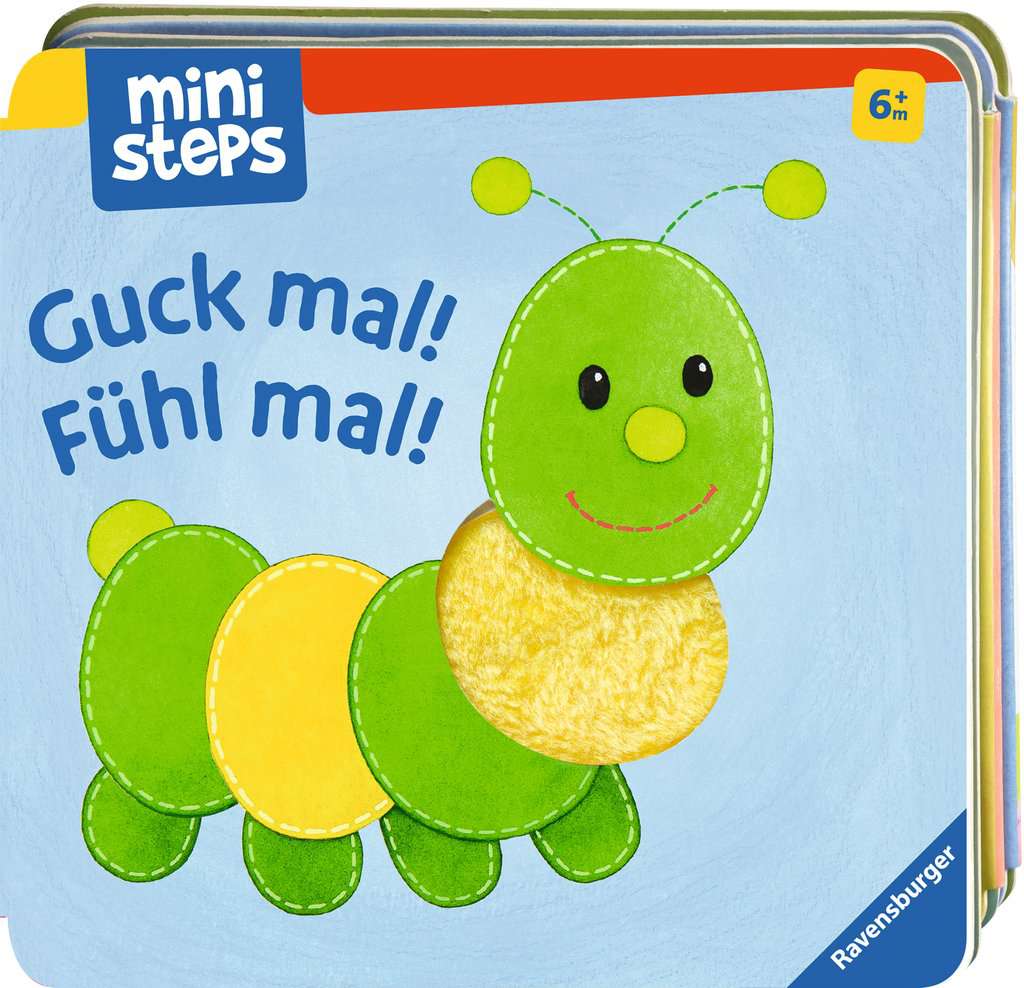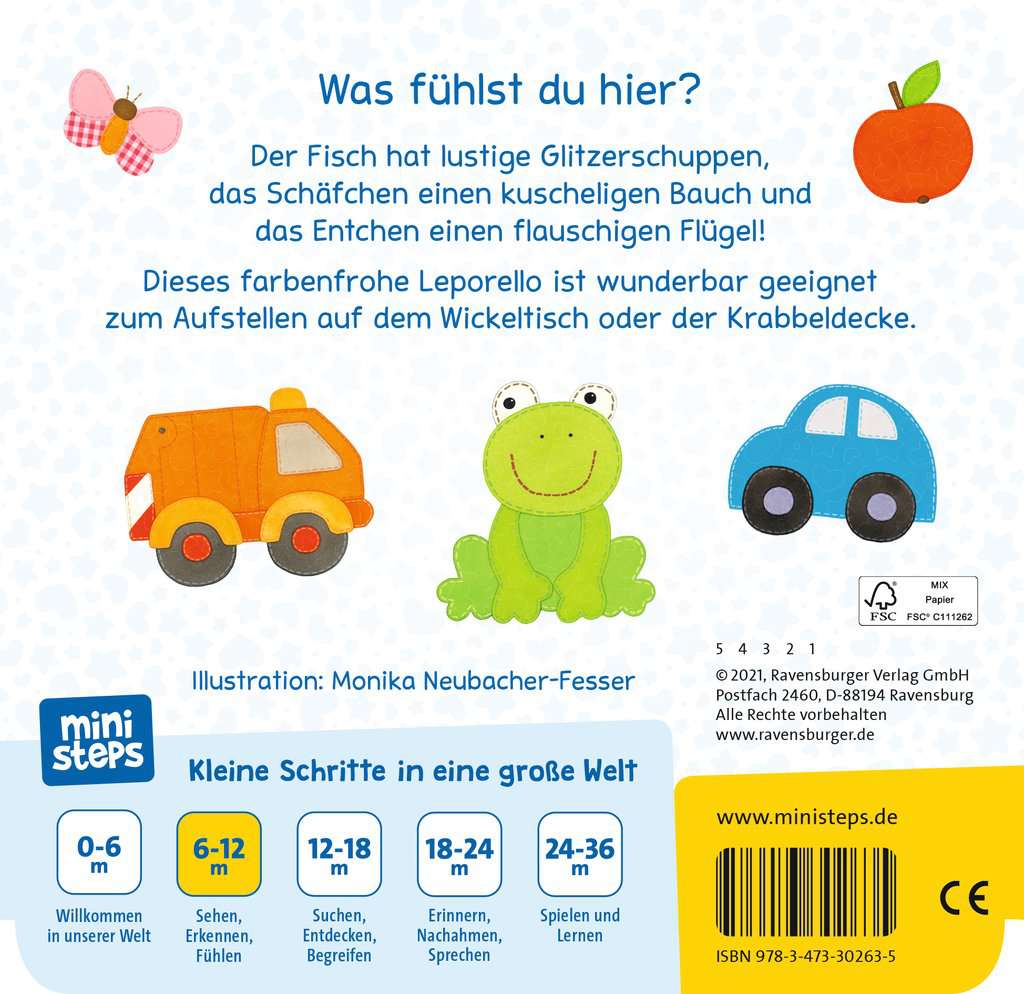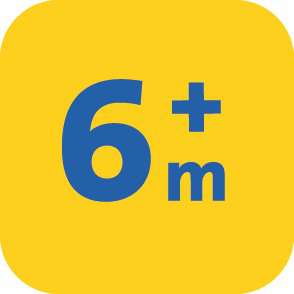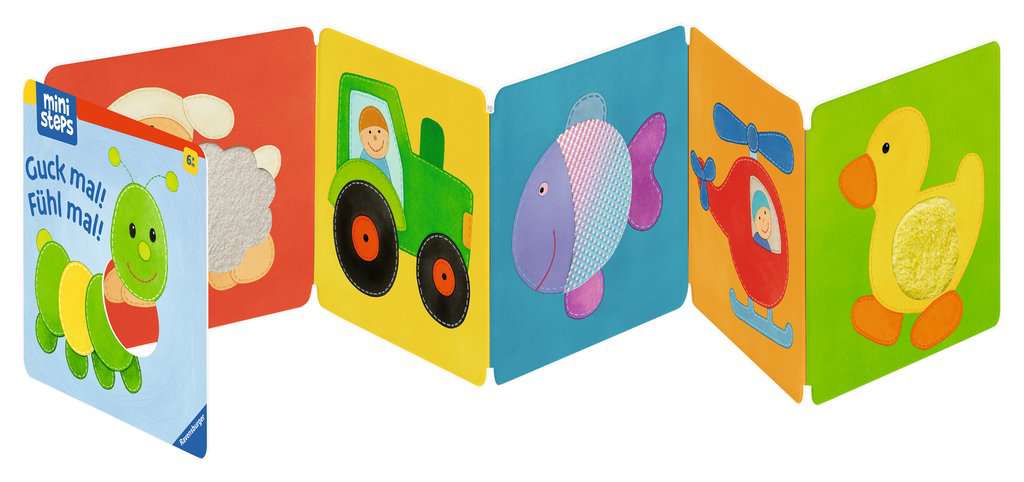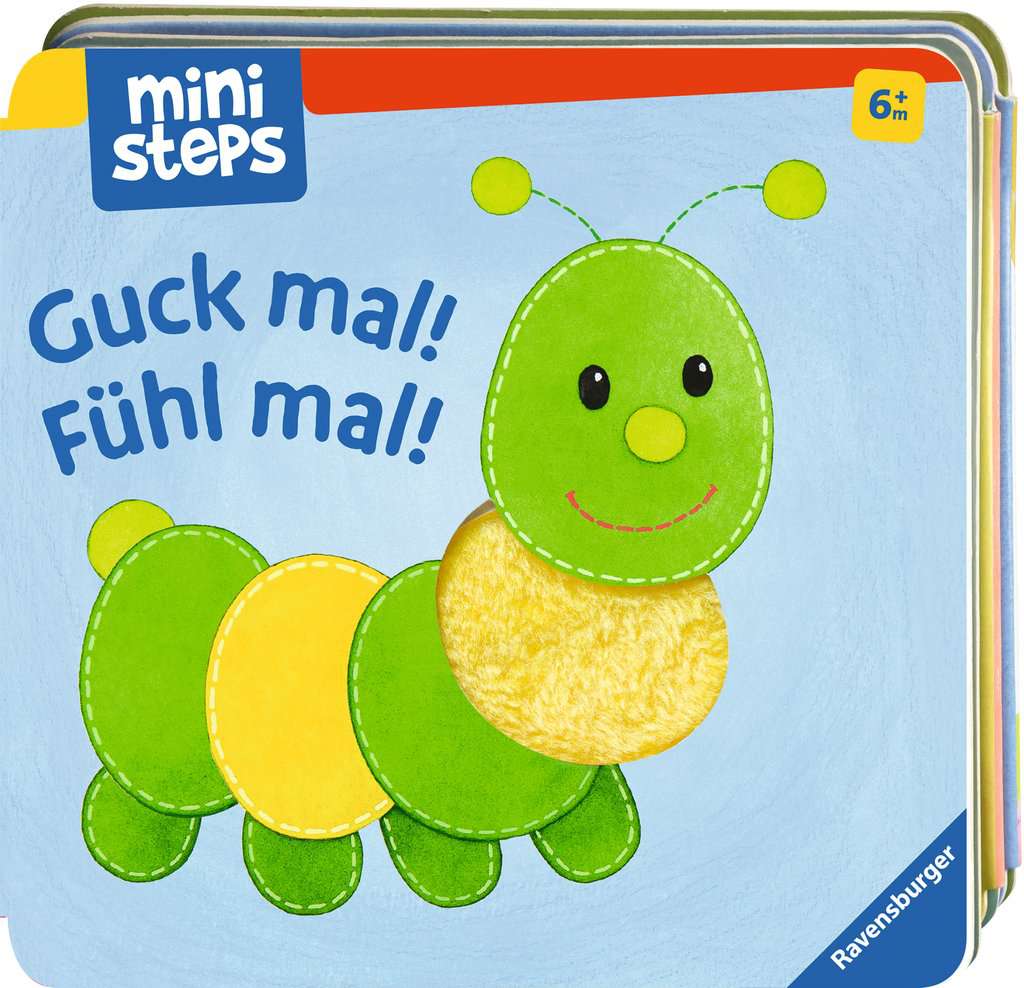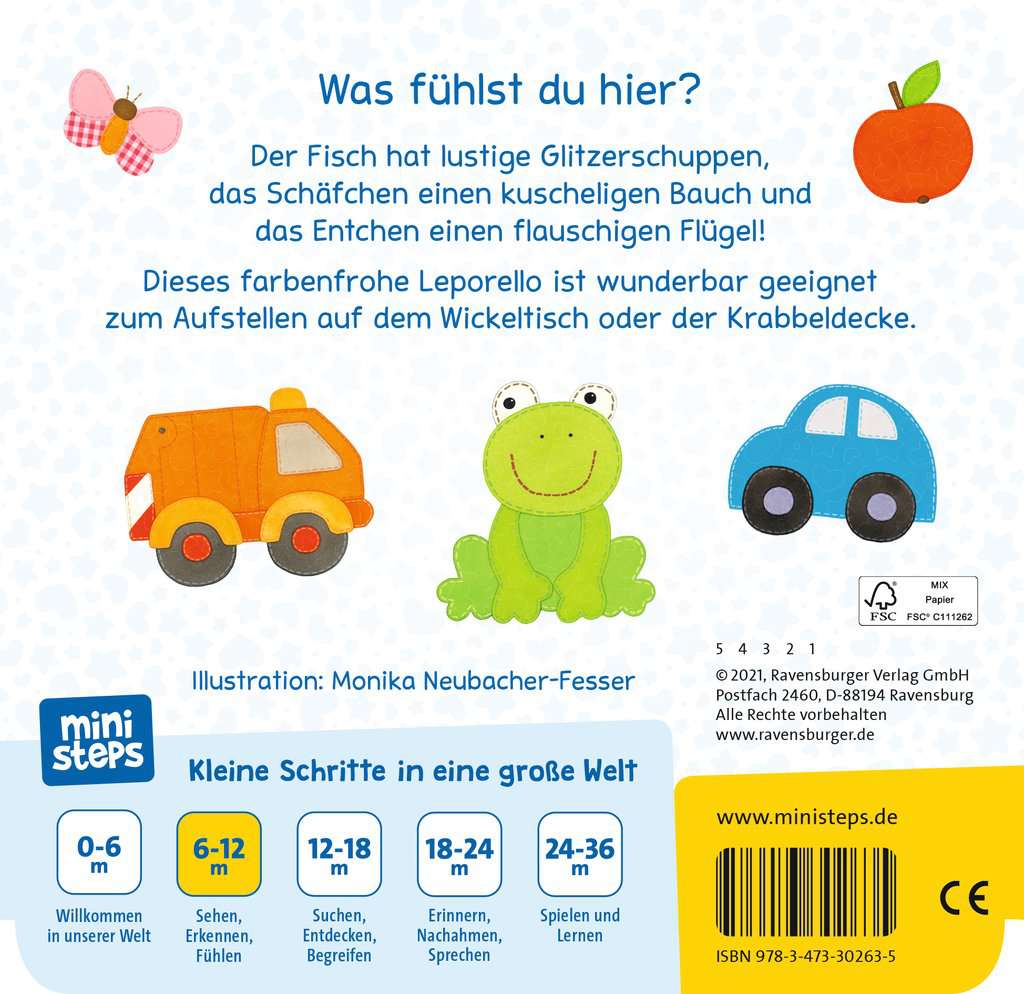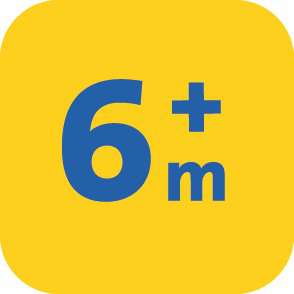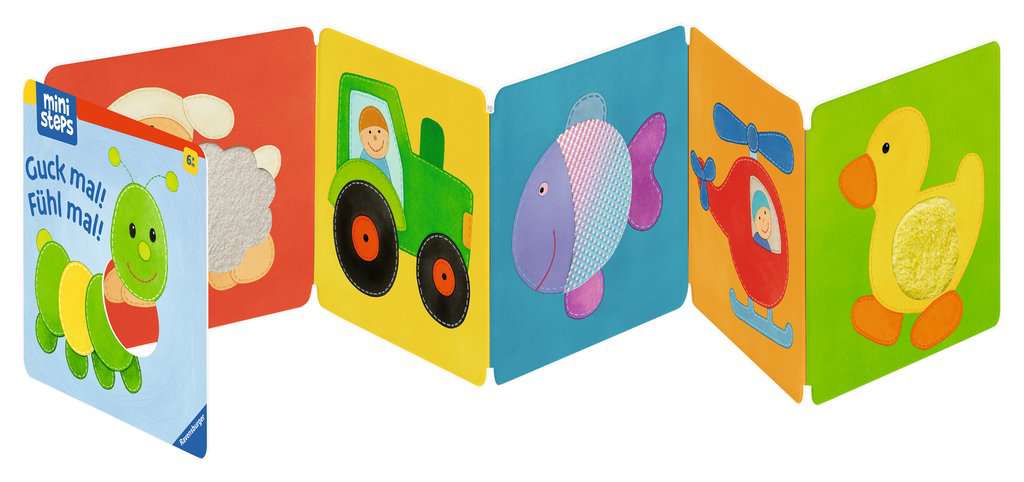 Look! Feel!
ministeps: Guck mal! Fühl mal!
View all books in the series


Accordion book for changing table and play rug

Features exciting tactile elements

Motivates babies to explore, grip and touch

12 pp
6 months +
16 x 16 cm
EUR 7.99
July 2021
Zig-Zag Book
978-3-473-30263-5
• With sensing parts.
Content
What a fantastic panorama to marvel at and touch! Thanks to the zigzag shape, this accordion book can be propped up in the crib, on a blanket or in the pram, allowing babies to tickle the little sheep's cuddly tummy, stroke the duck's soft wing and marvel at and touch the shimmering, glittering scales of the fish wherever they are. Lots of fun even for very young children, while casually supporting their fine motor skills.
About the Series
ministeps are made especially for very young children gaining their first experiences with books and toys. The products in the ministeps® program are uniquely designed to correspond to the physical, mental and emotional abilities of babies and very young children, ranging in age from infants to 36 months.
The Illustrator
Monika Neubacher-Fesser was born in 1959. After studying graphic and design in Kassel she worked for an advertising agency in Hannover. Since the birth of her first child in 1988 she has been working as a free lance illustrator. She also writes books on the subjects of silk painting and hobby and crafts. Monika Neubacher-Fesser lives with her husband and two children in Hannover.