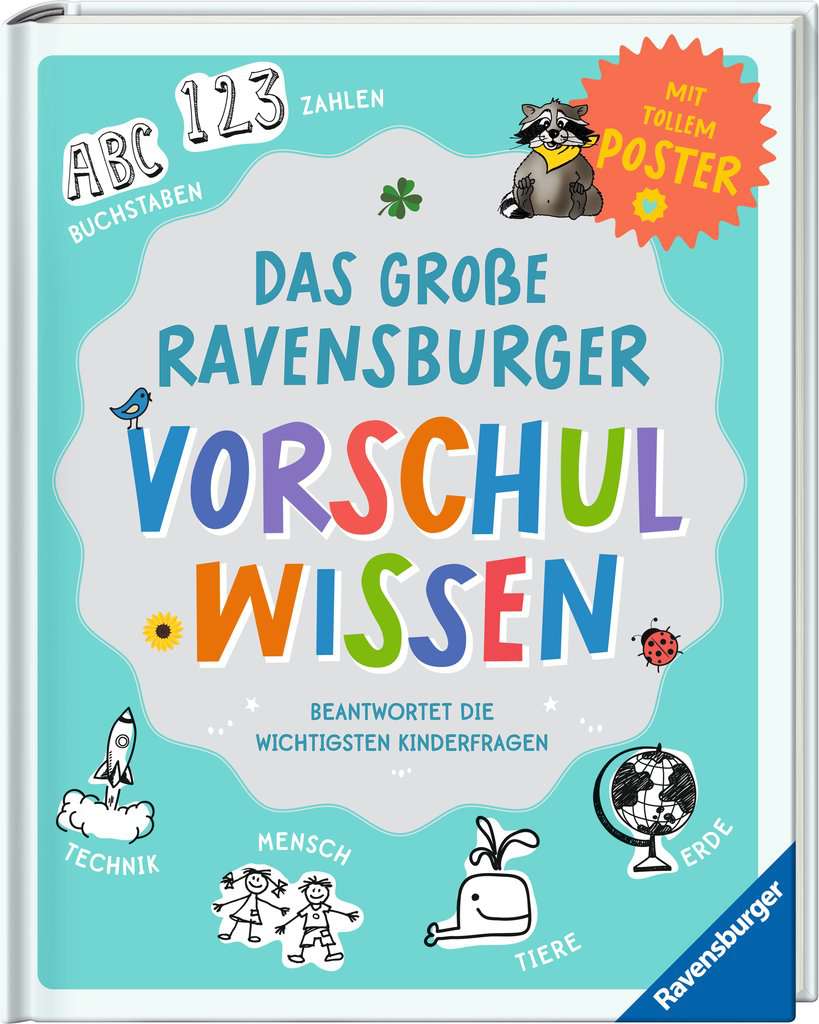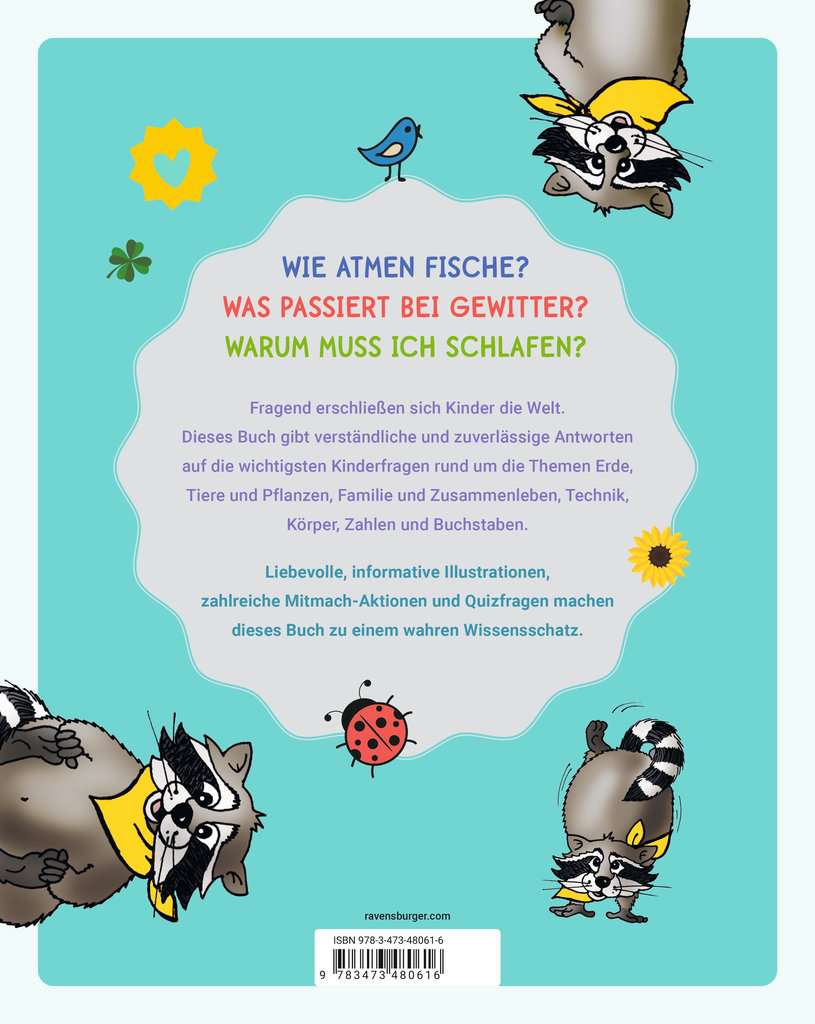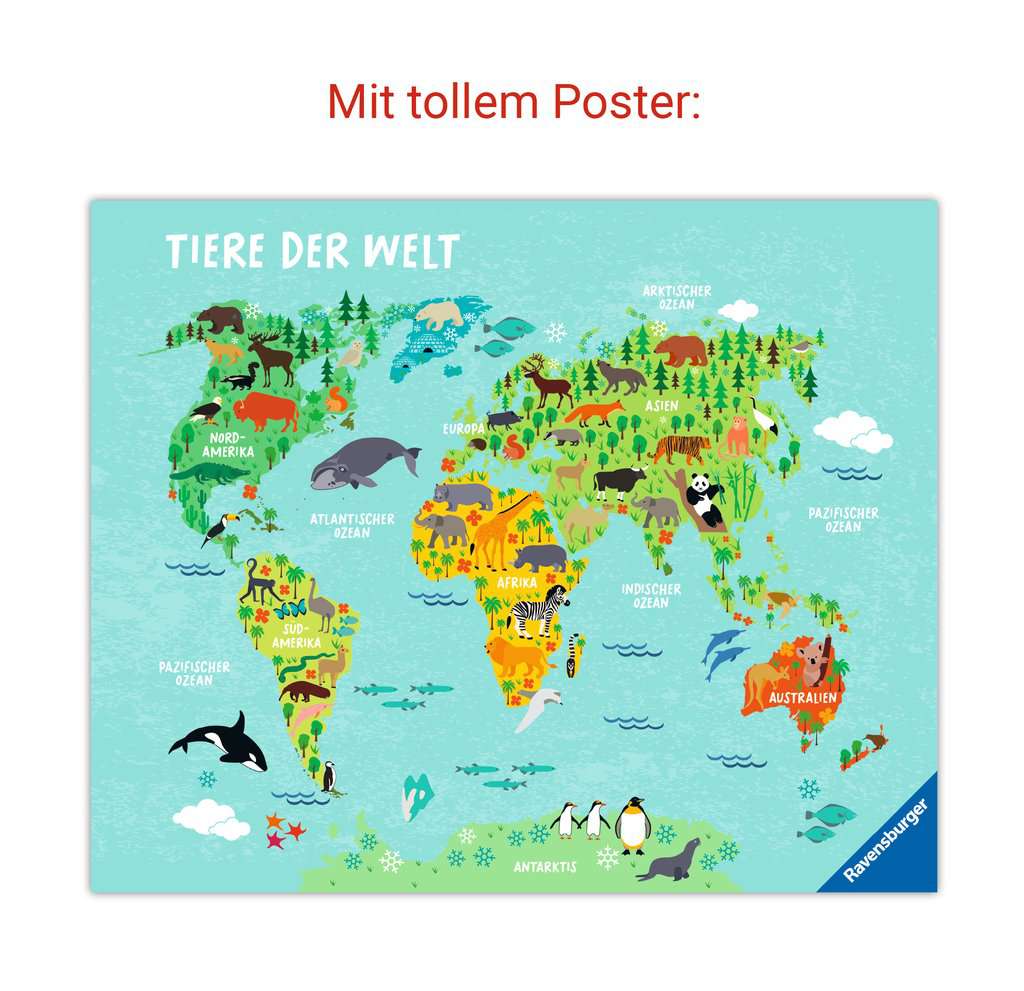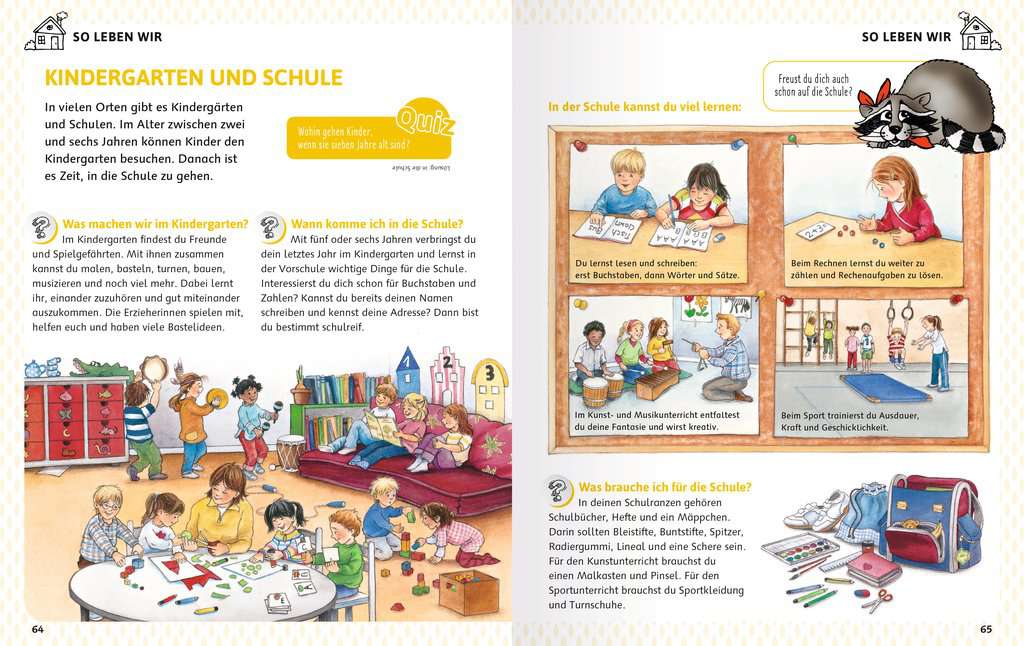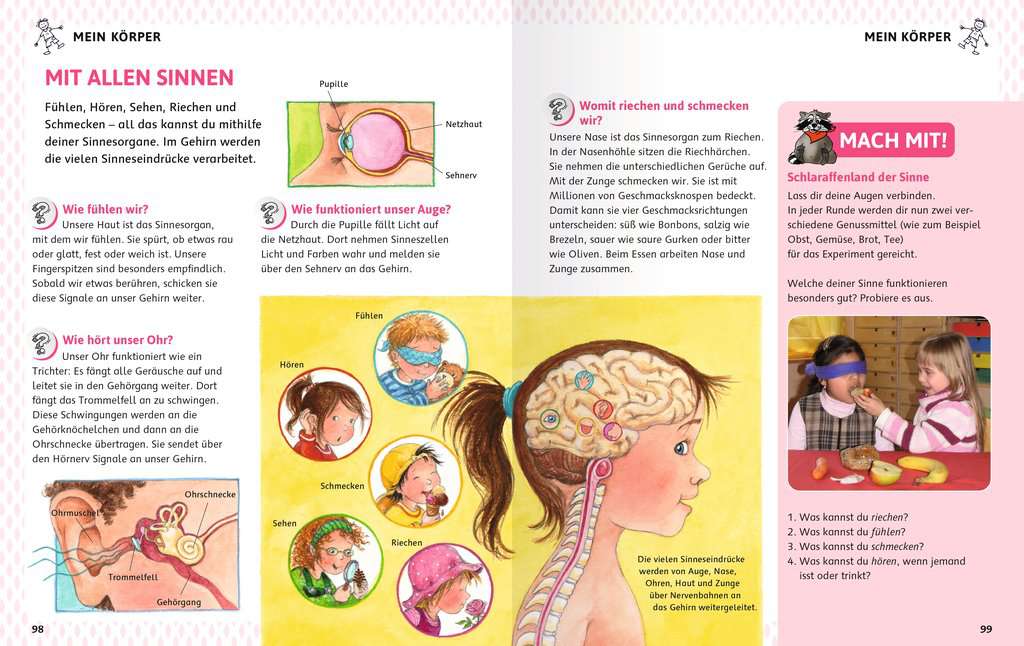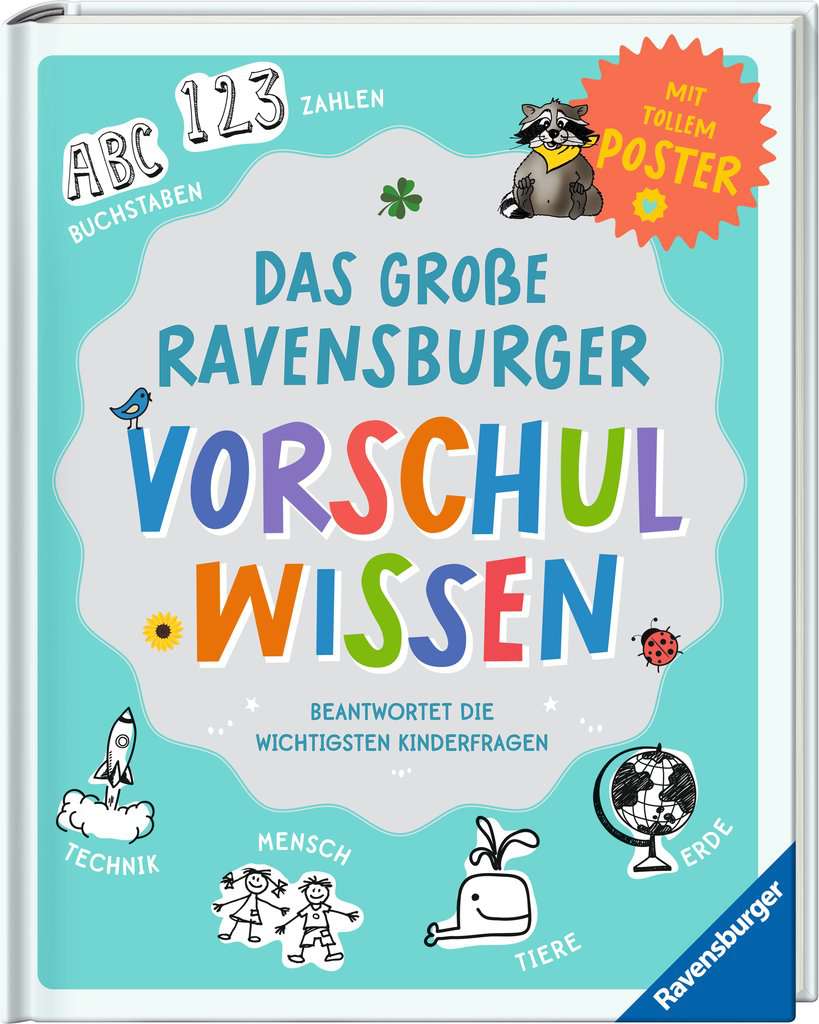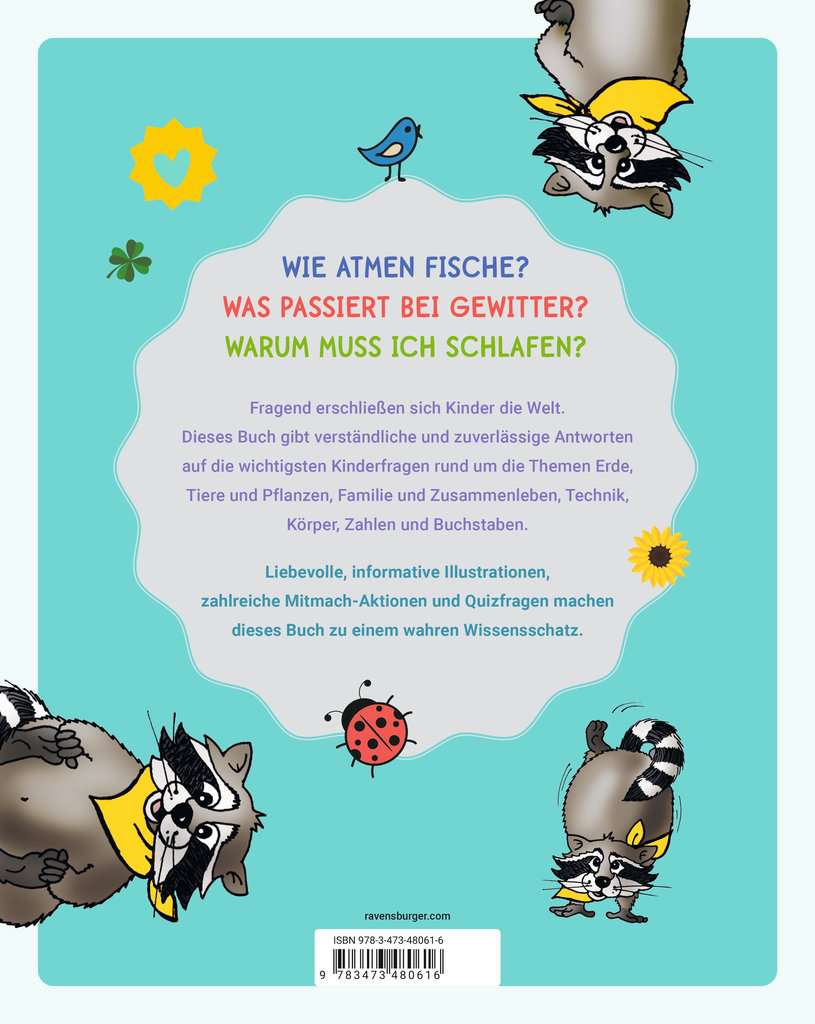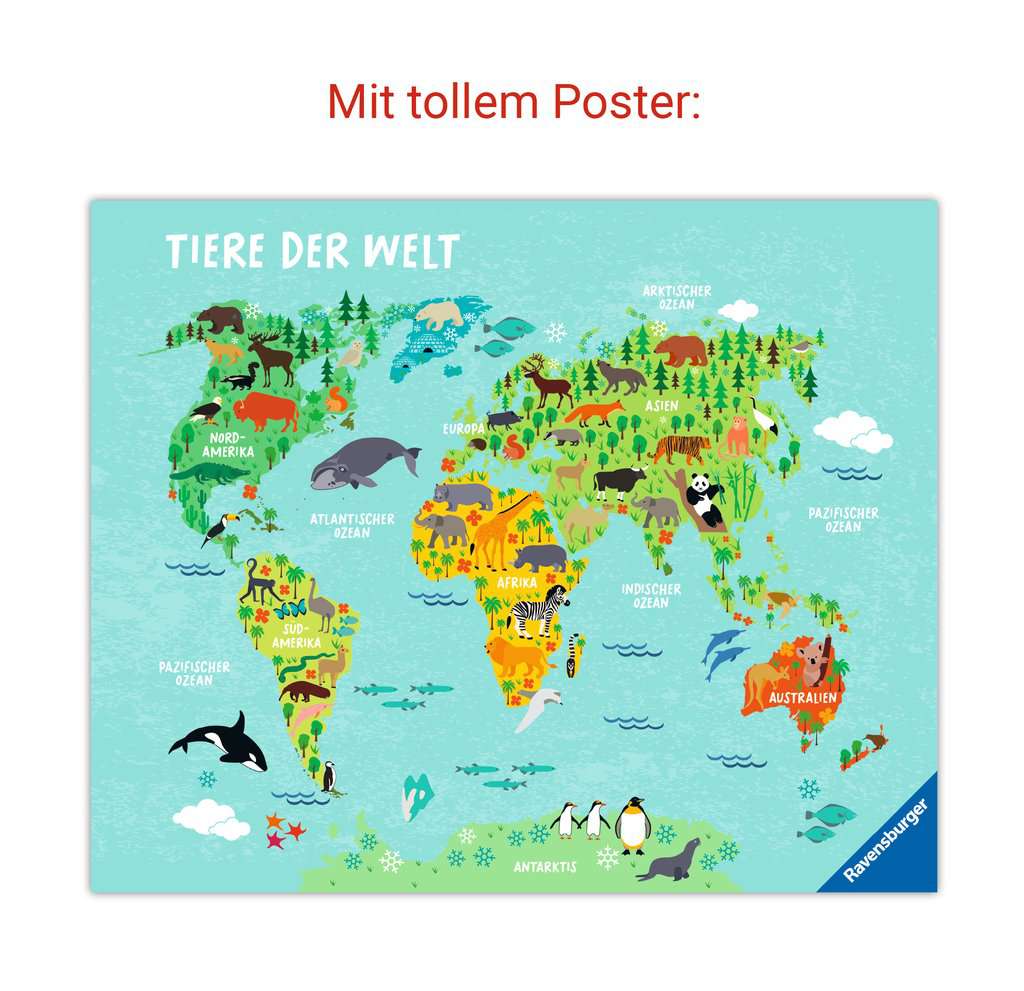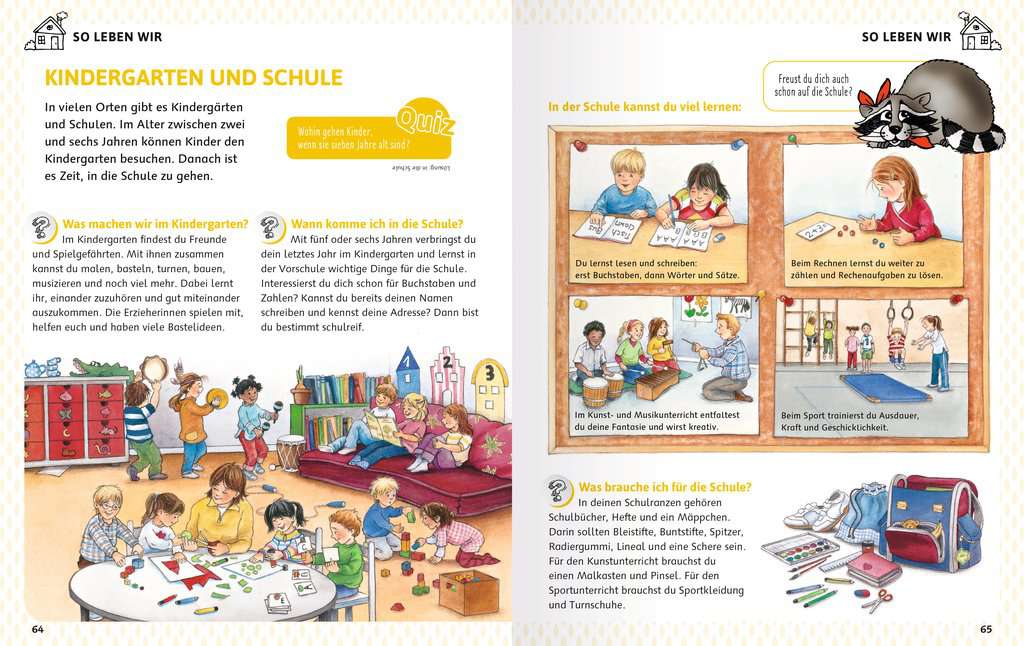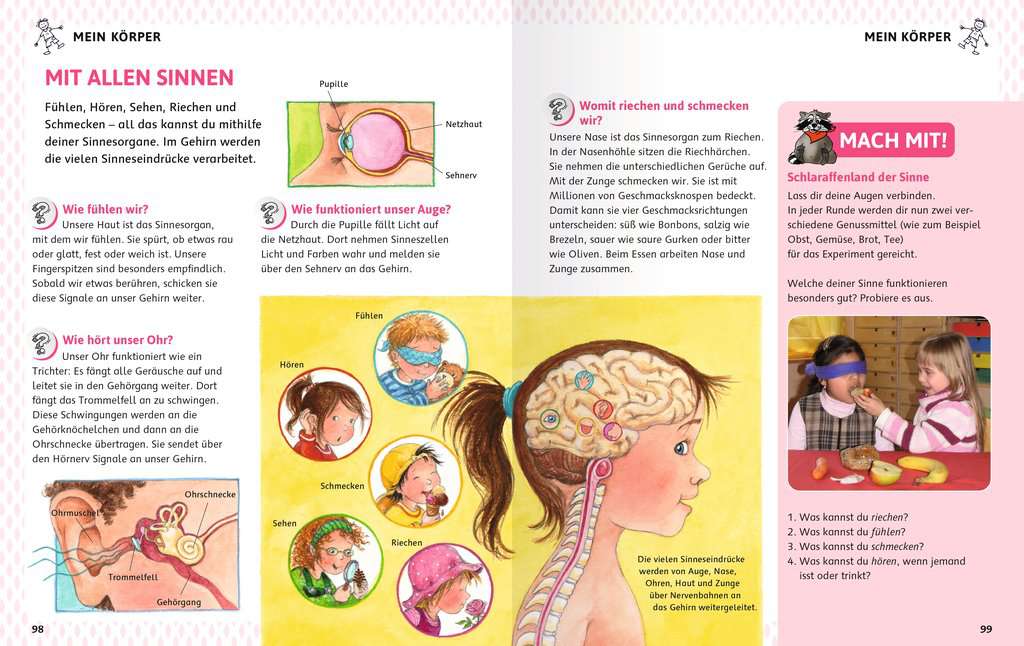 The Big Ravensburger Preschool Book of Knowledge
Das große Ravensburger Vorschulwissen
Preschool-age children want to know everything about everything. The Big Ravensburger Preschool Book of Knowledge will leave no question unanswered!


All important topics in one volume

Provides competent answers to more than 270 questions children have

Features ideas for crafts, games and experiments

144 pp
4 years +
21,5 x 27 cm
EUR 16.99
January 2023
Hardcover
978-3-473-48061-6
Content
Children have a myriad of questions. It's how they explore their world. This book provides preschool and kindergarten children with comprehensible answers to more than 270 questions about topics like the Earth, plants and animals, family and community, technology, the body, numbers and letters. Lovingly drawn factual illustrations, photos and numerous activity ideas and quiz question make knowledge a lot of fun.
The Author
The Illustrator
Melanie Brockamp was born in 1973 and studied communications design in Hanover. She has illustrated children's books for a variety of publishers since 2001.
Kyrima Trapp lives in a small house near Münster. Since she was a child, Kyrima has known that she wanted to paint. To follow that dream, she studied graphic arts and design in Münster and has focused on illustrating children's books. She now works as a freelance illustrator for several publishers and paints according to the motto:"I want children to enjoy books."
Steffen Walentowitz was born in 1962 and lives in Jever, Germany. Since 1986 he has painted and illustrated books for a number of publishers. His pictures have been exhibited in Germany, the Netherlands, England, Israel, Canada and in the USA.