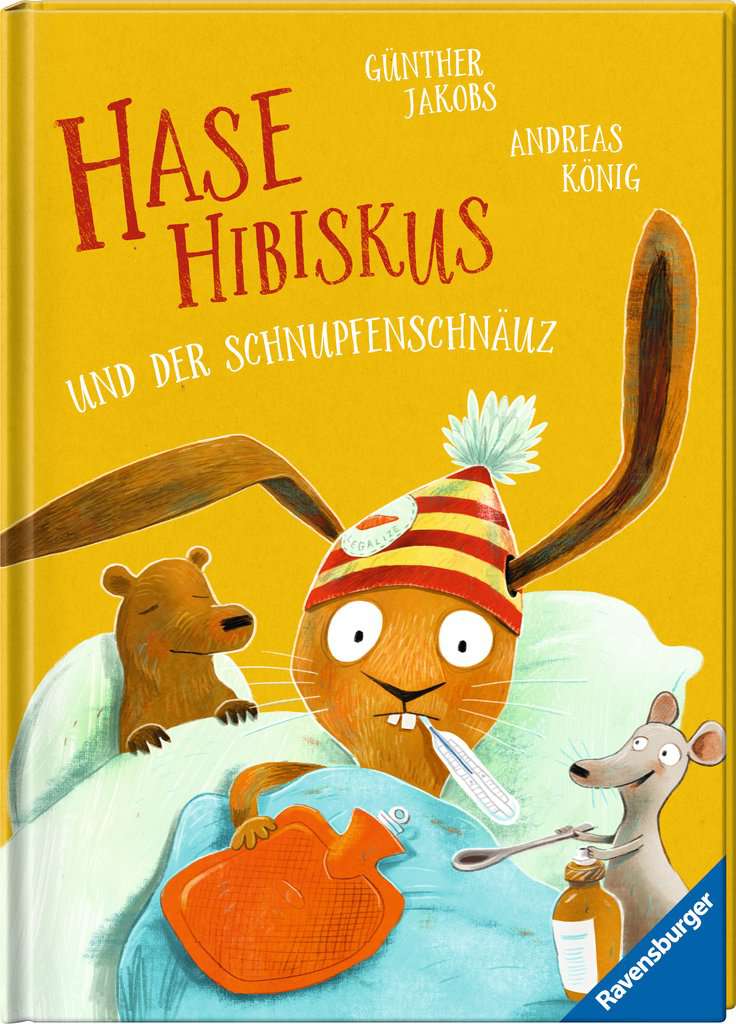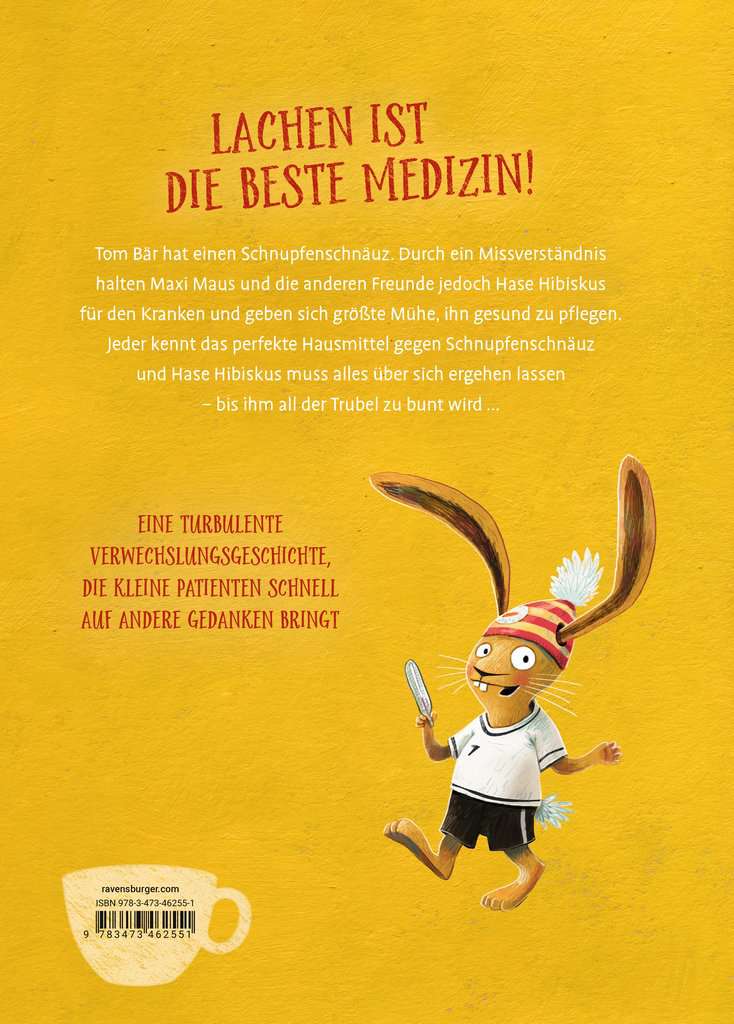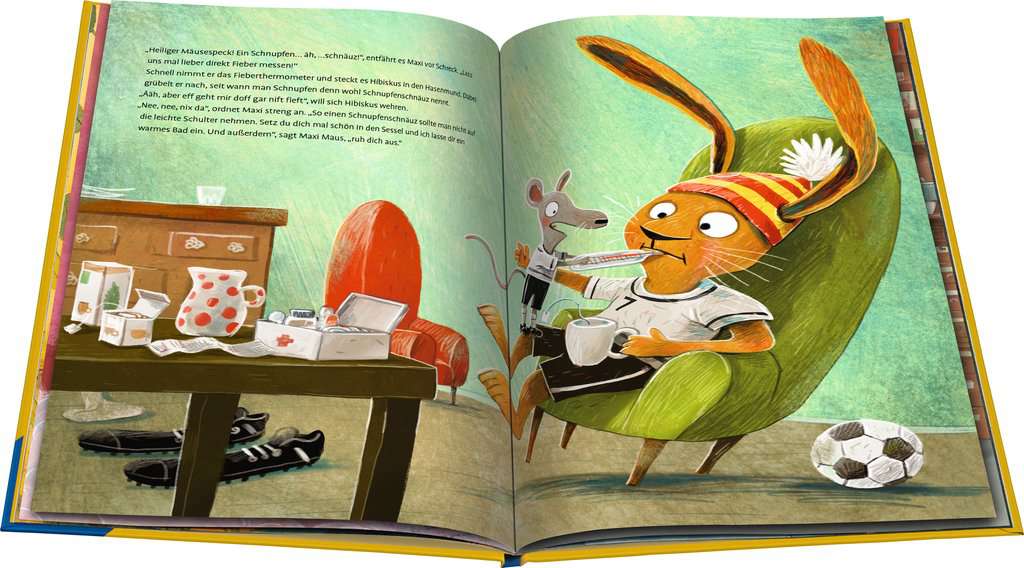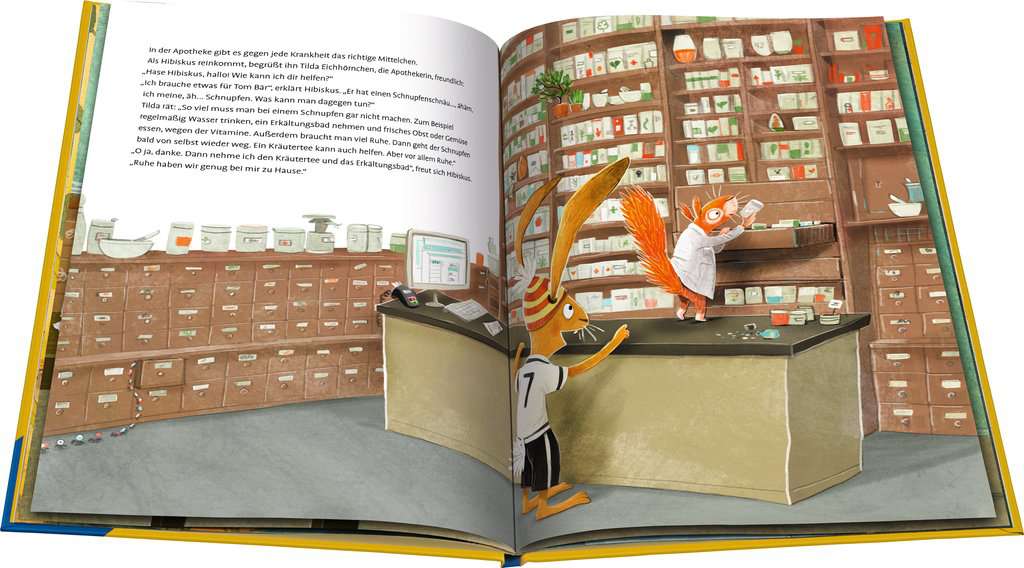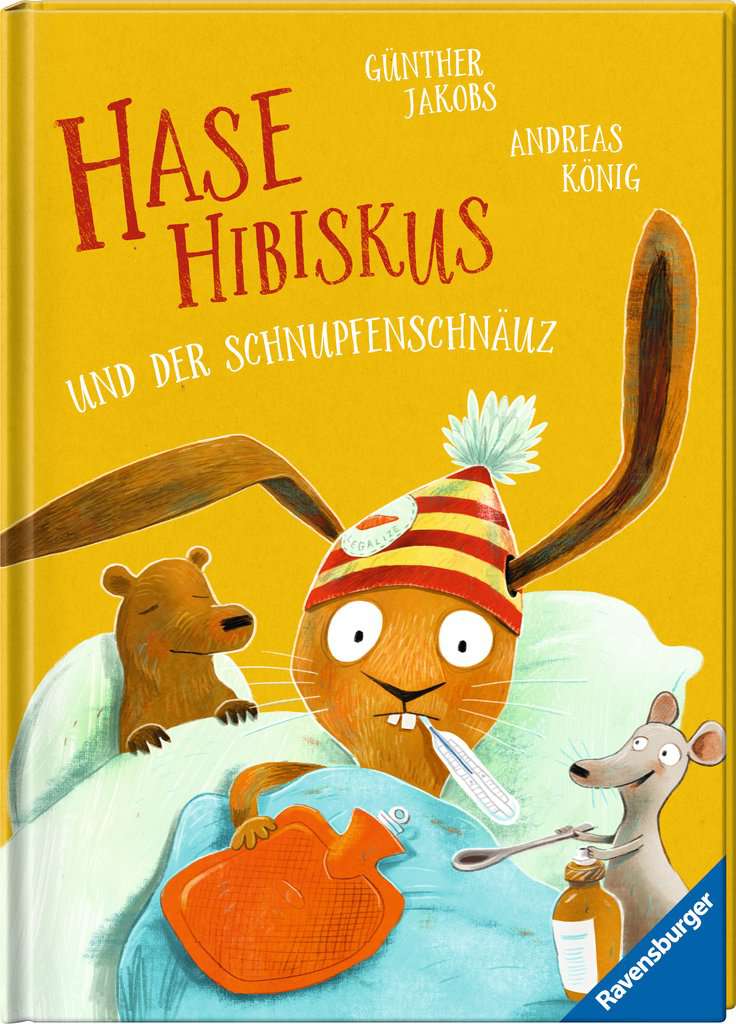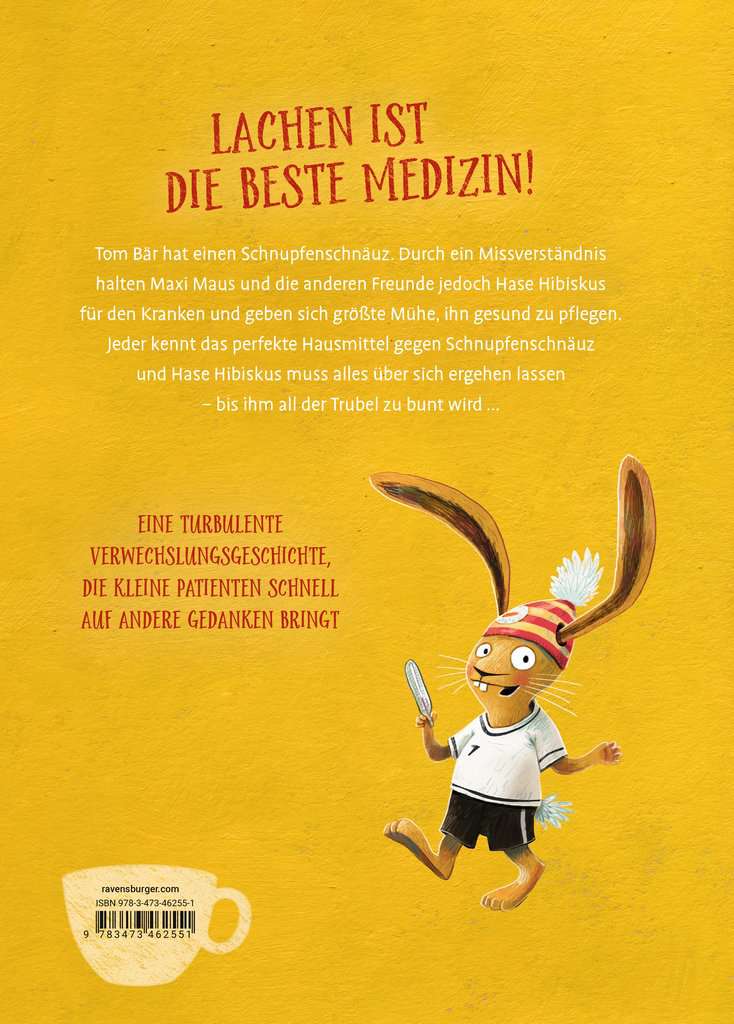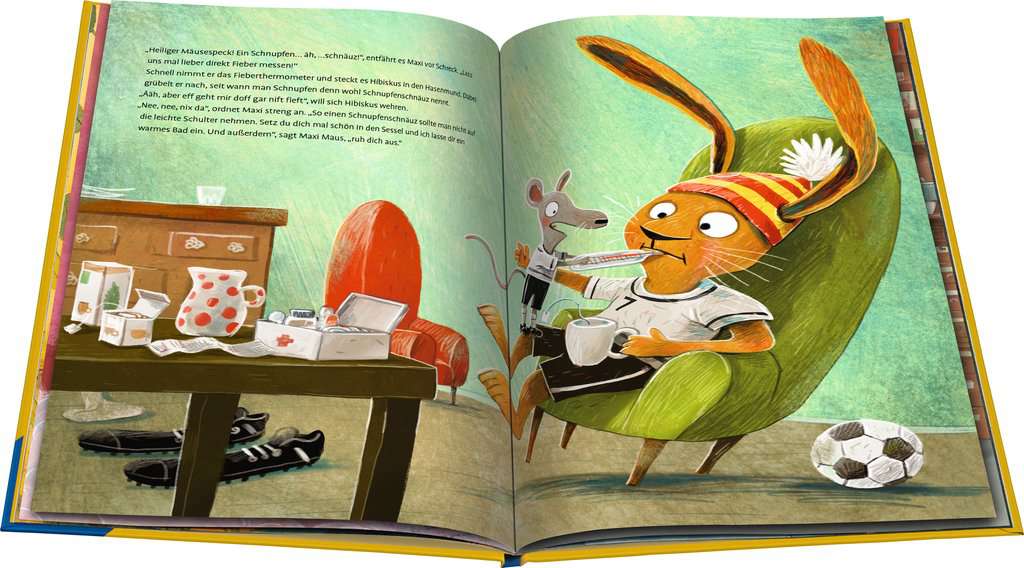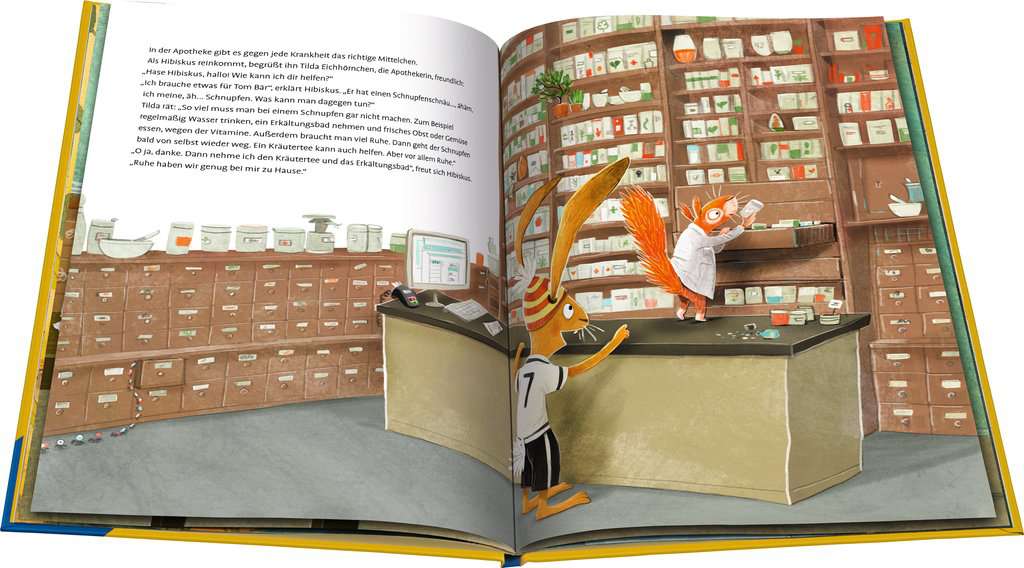 Rabbit Hibiscus and the Snifflesnuffles
Hase Hibiskus und der Schnupfenschnäuz
View all books in the series
A chaotic story of mistaken identities that will leave everyone in stitches


A new adventure featuring the popular picture book trio

Discusses the topic of "being sick" in a fun, lighthearted manner

Funny images quickly take little patients' minds off being sick

32 pp
3 years +
21,5 x 30 cm
EUR 14.99
December 2022
Hardcover
978-3-473-46255-1
Content
Tom Bear is suffering from the snifflesnuffles. However, due to a misunderstanding, Maxi Mouse and the others think it's Rabbit Hibiscus wo is sick and try everything to make him better. Everyone has the perfect household remedy for the snifflesnuffles and Rabbit Hibiscus is forced to endure all of them – until he's had enough.
About the Series
Rabbit Hibiscus, Maxi Mouse and Tom Bear are best friends. Their picture book adventures take us along into their colorful everyday lives and show young readers ages 3 and over that nothing can drive true friends apart. The stories are characterised by a large dose of humour, making reading them aloud truly enjoyable for both young listeners and adult readers. Günther Jakobs brings these funny stories by Andreas König to life in loving detail, with lots of color and a great sense of humour. Previously published by Ravensburger Verlag: "Rabbit Hibiscus and the Carrot Thief", "Rabbit Hibiscus and the Best Friends in the World" and "Rabbit Hibiscus and the Big Fight".
The Author
Andreas König, born in the Eifel in 1974, grew up in Ahrweiler, then slowly worked his way down the Rhine. Brief professional interlude in Geneva after studying in Bonn and Cologne. He soon recalled his Rhenish roots and started working for BBDO (advertising and marketing) in Düsseldorf. The father of two later decided to work in education and now teaches at a school in Düsseldorf. Andreas König lives in Neuss and loves reading books to his son and daughter and making up stories together. He has been writing texts for children's books since 2013.
The Illustrator
Günther Jakobs, born in 1978, studied design in Münster, Germany. He has been a freelance illustrator since 2004 and has already decorated numerous children's books with his drawings. Günther Jakobs lives and works in Münster.