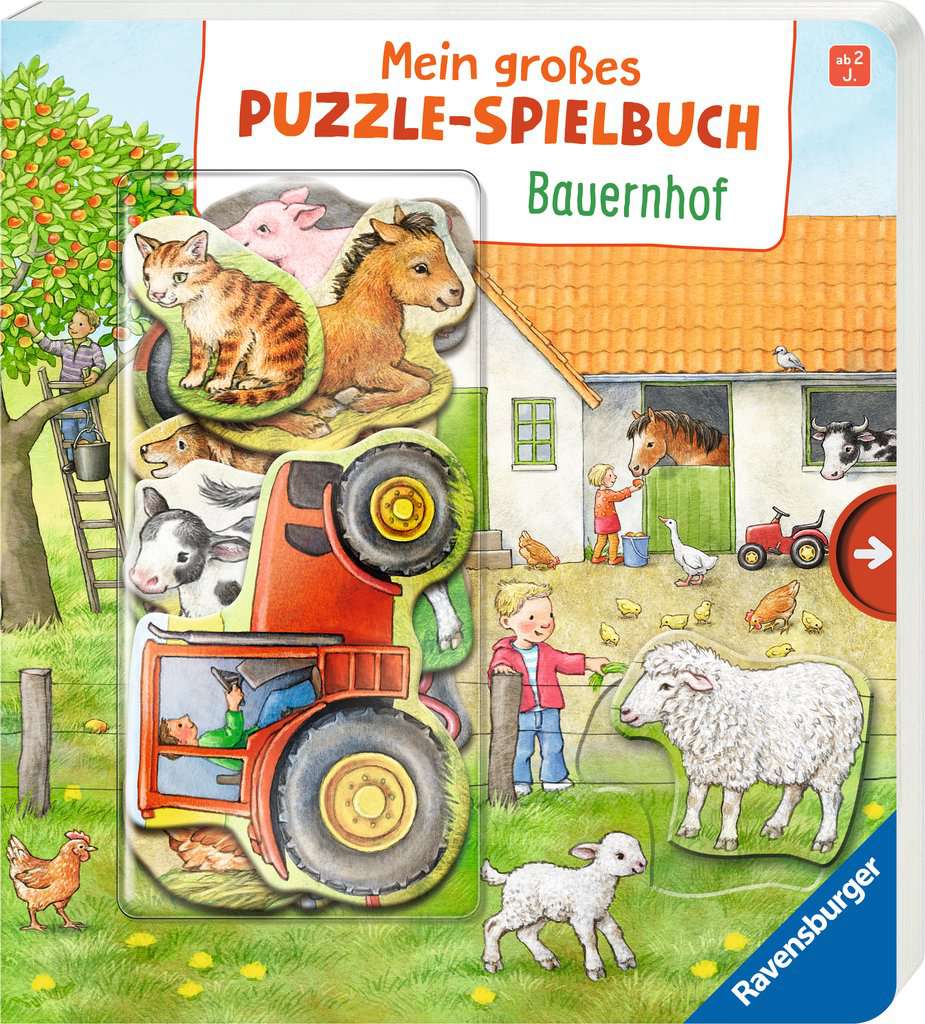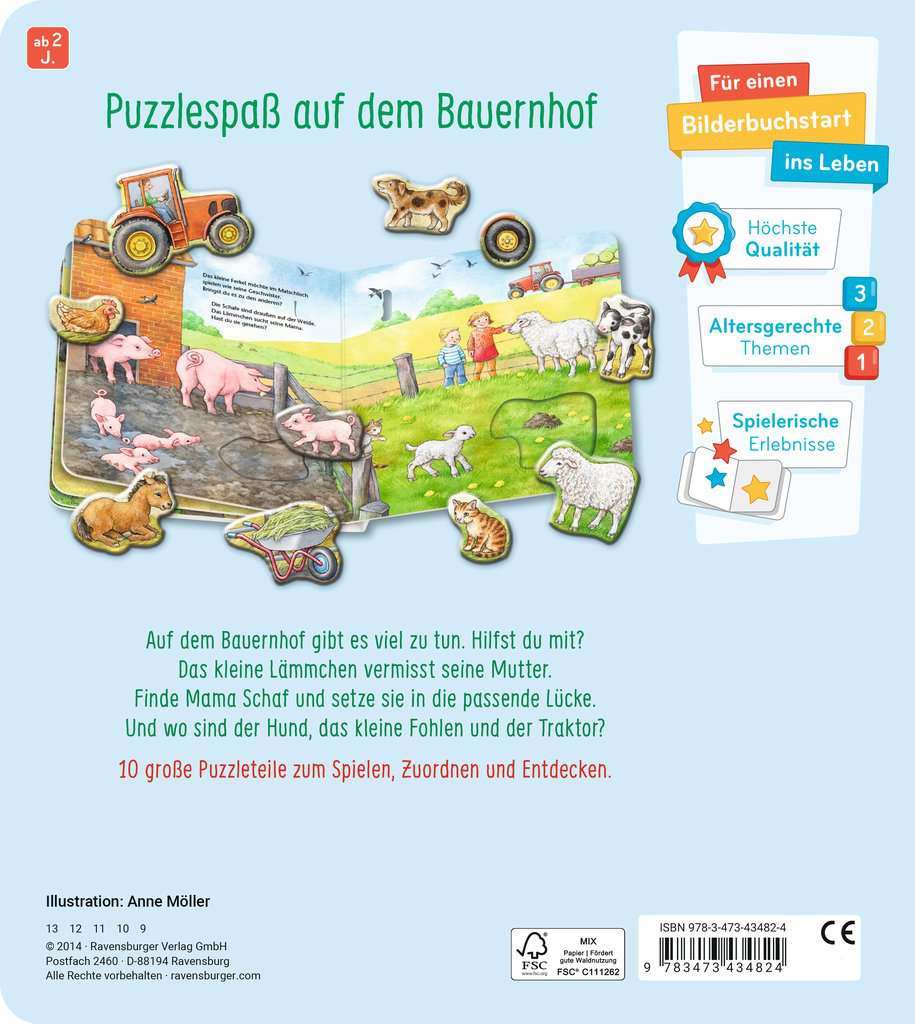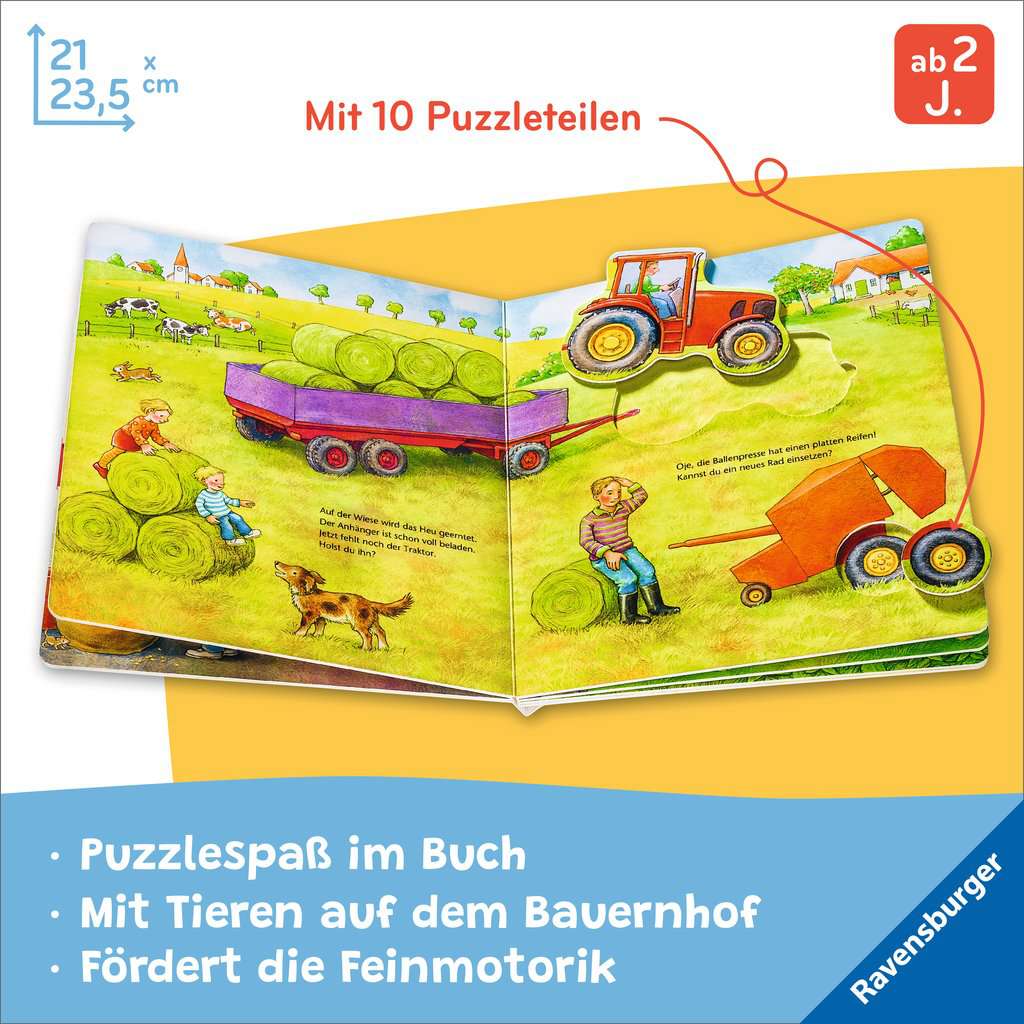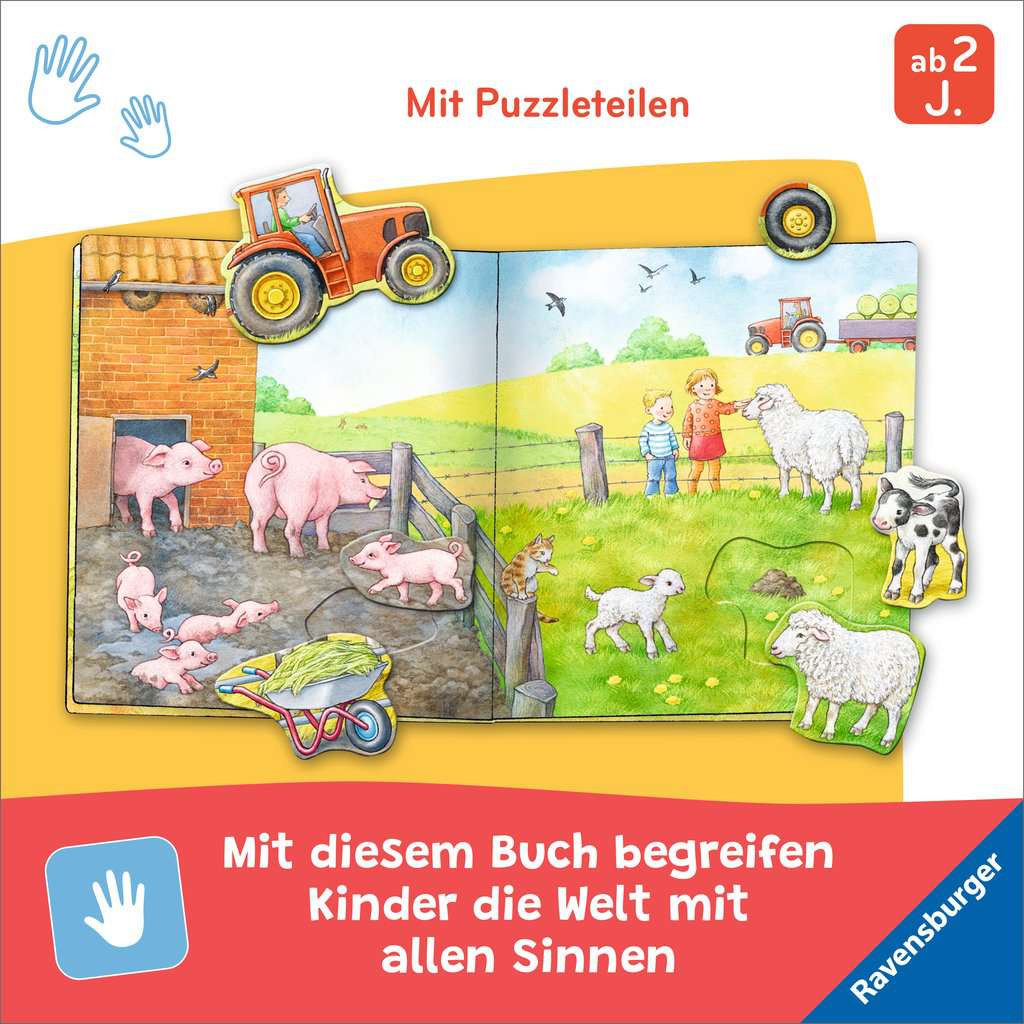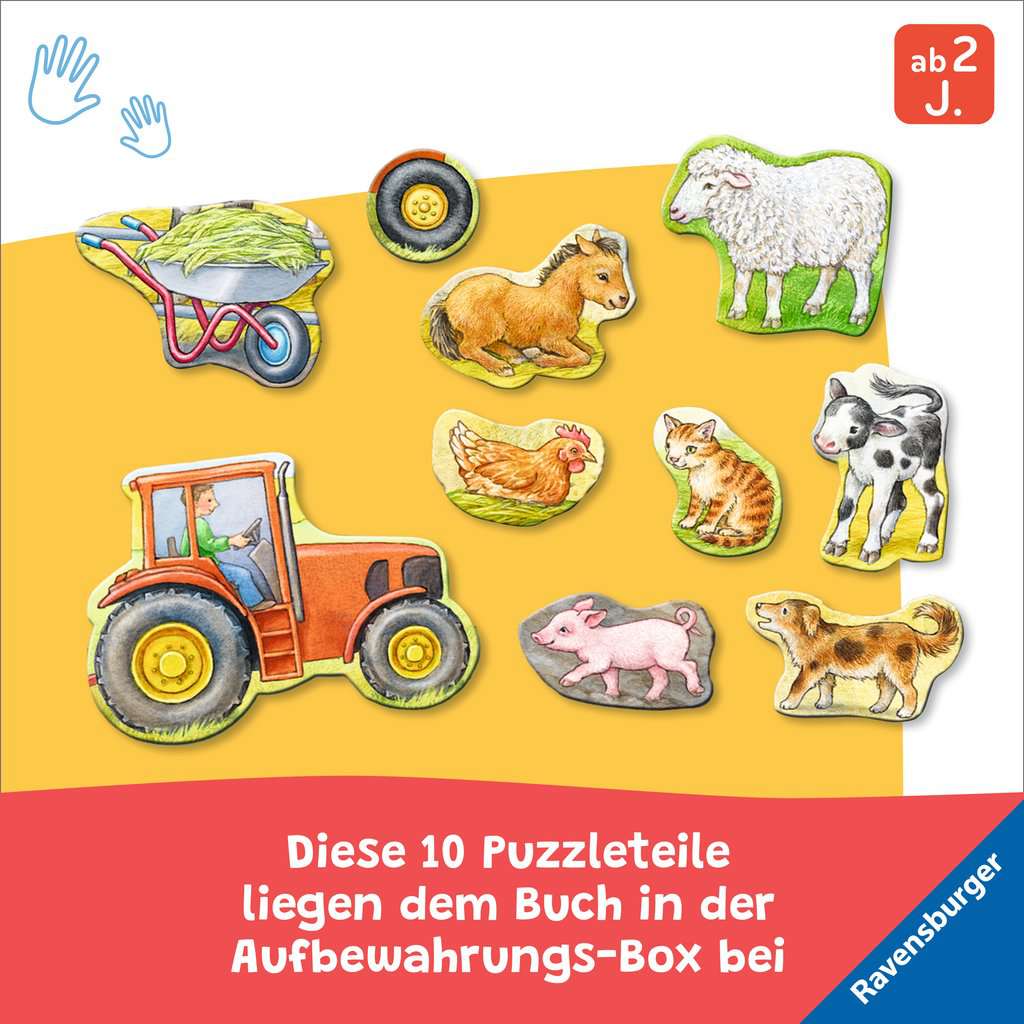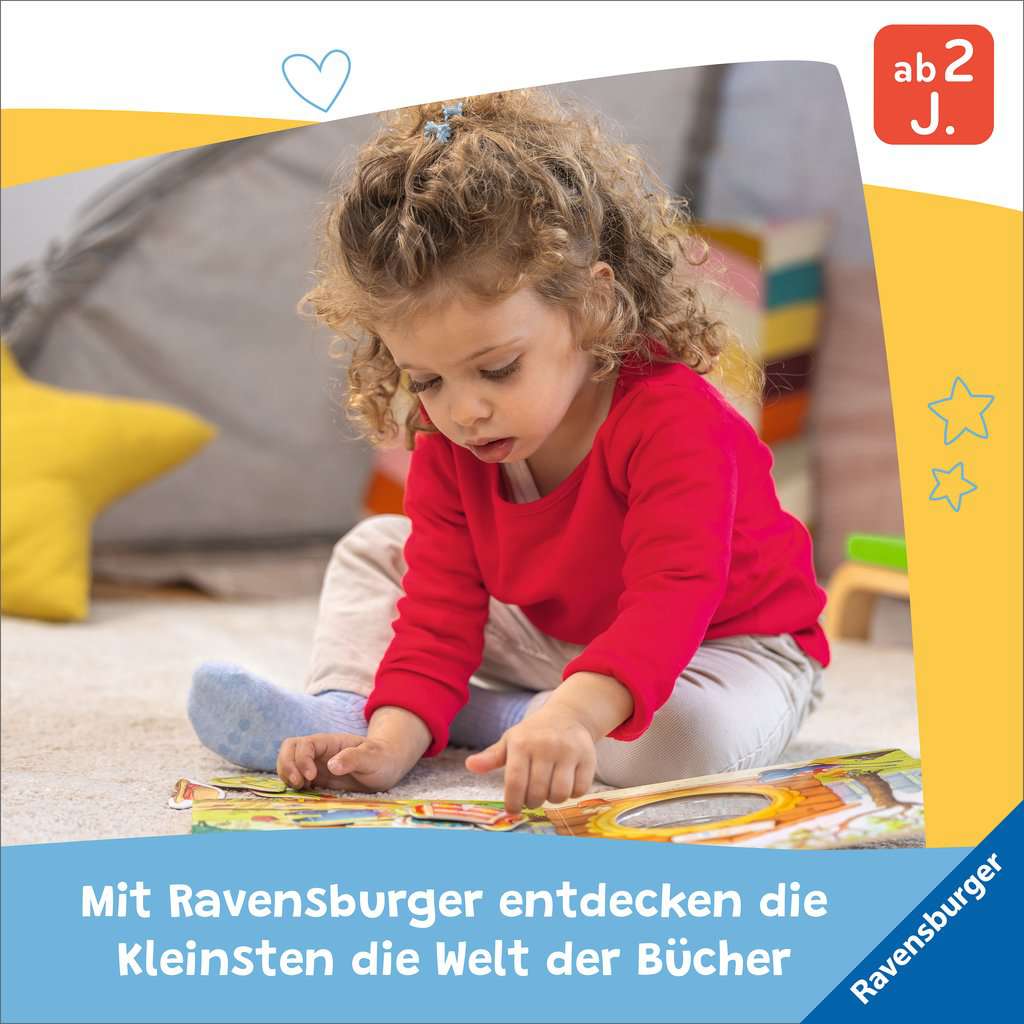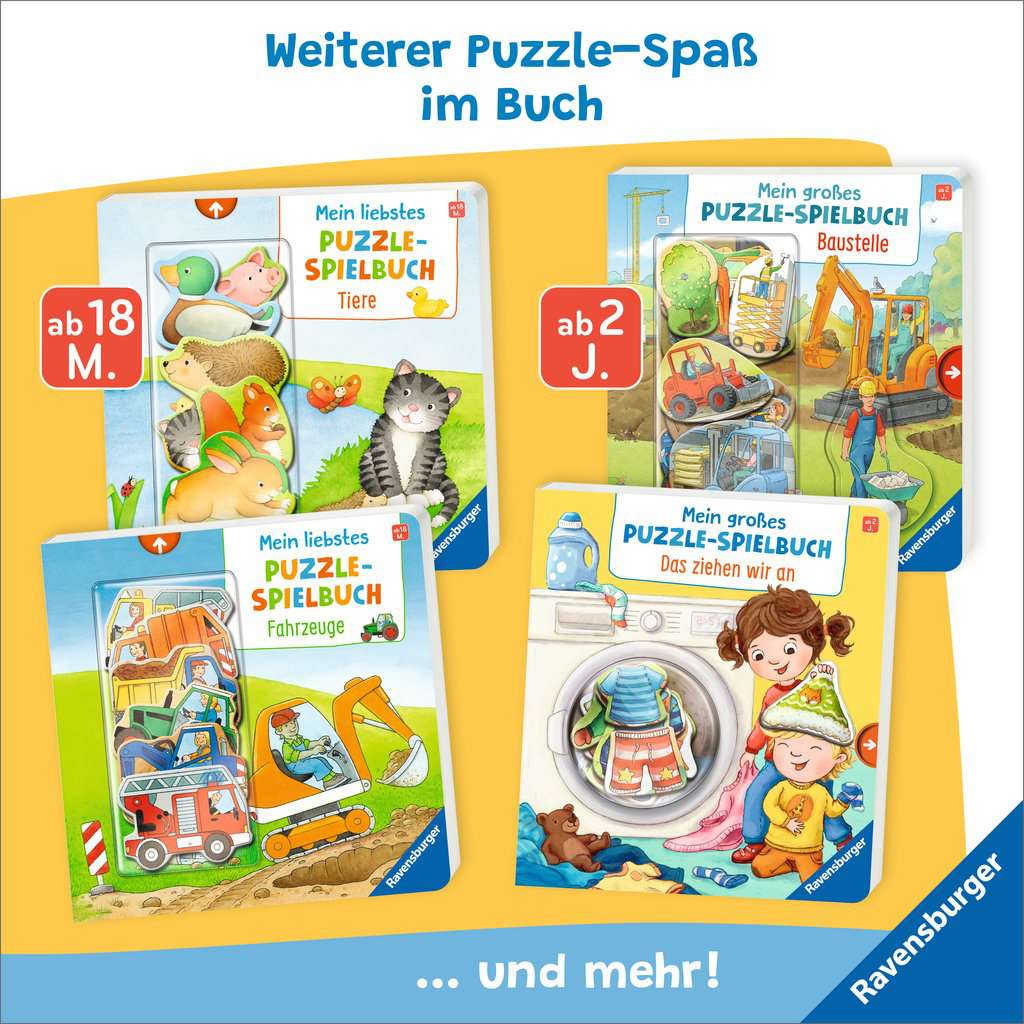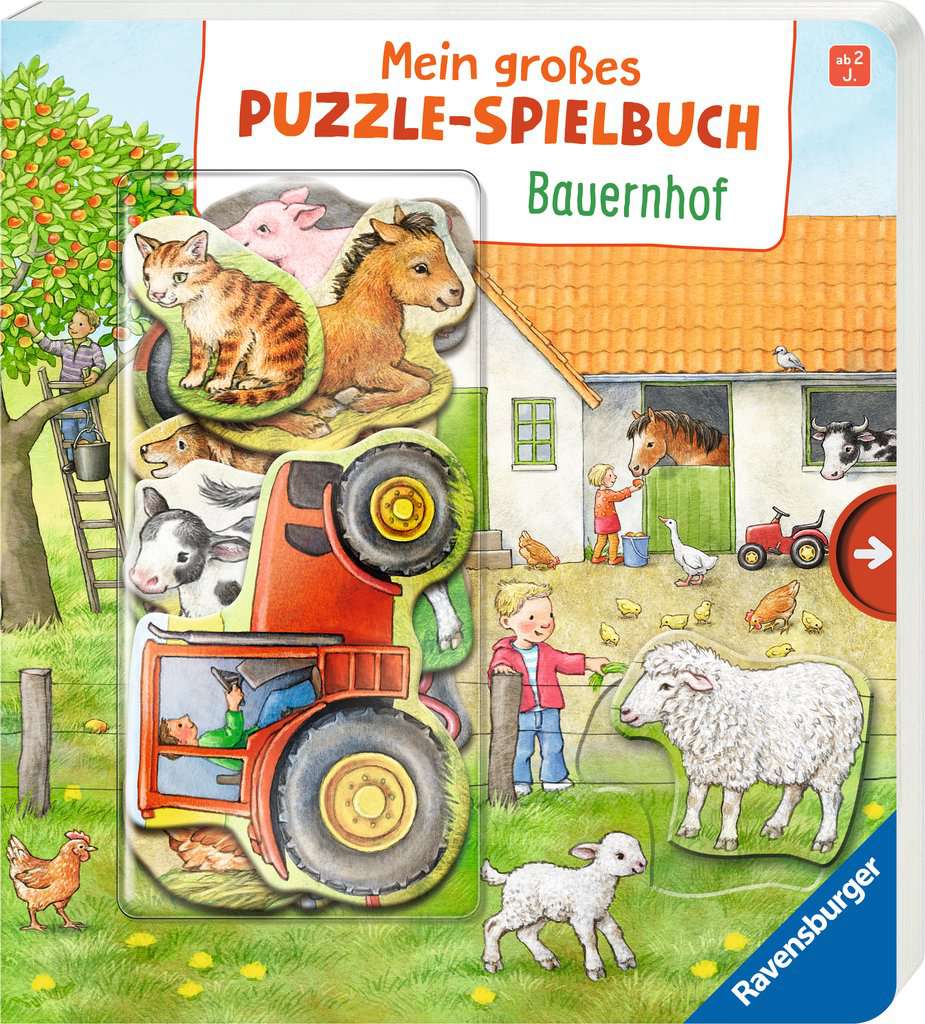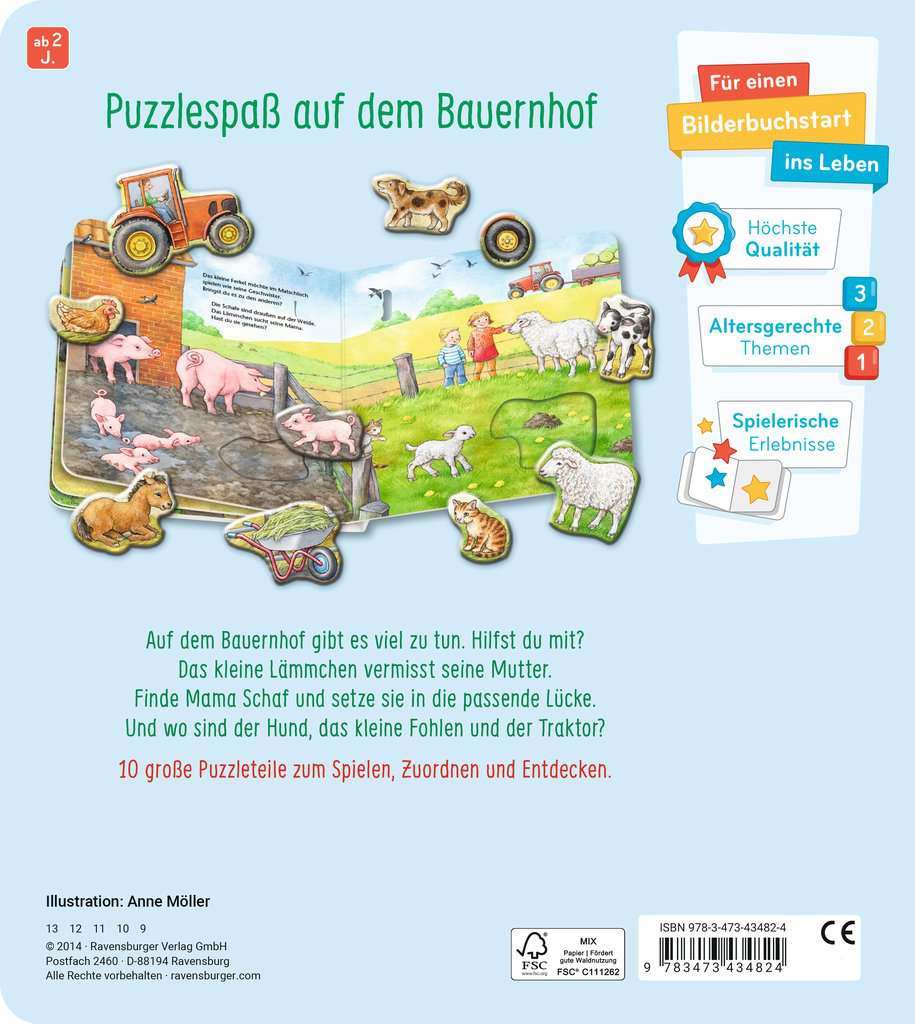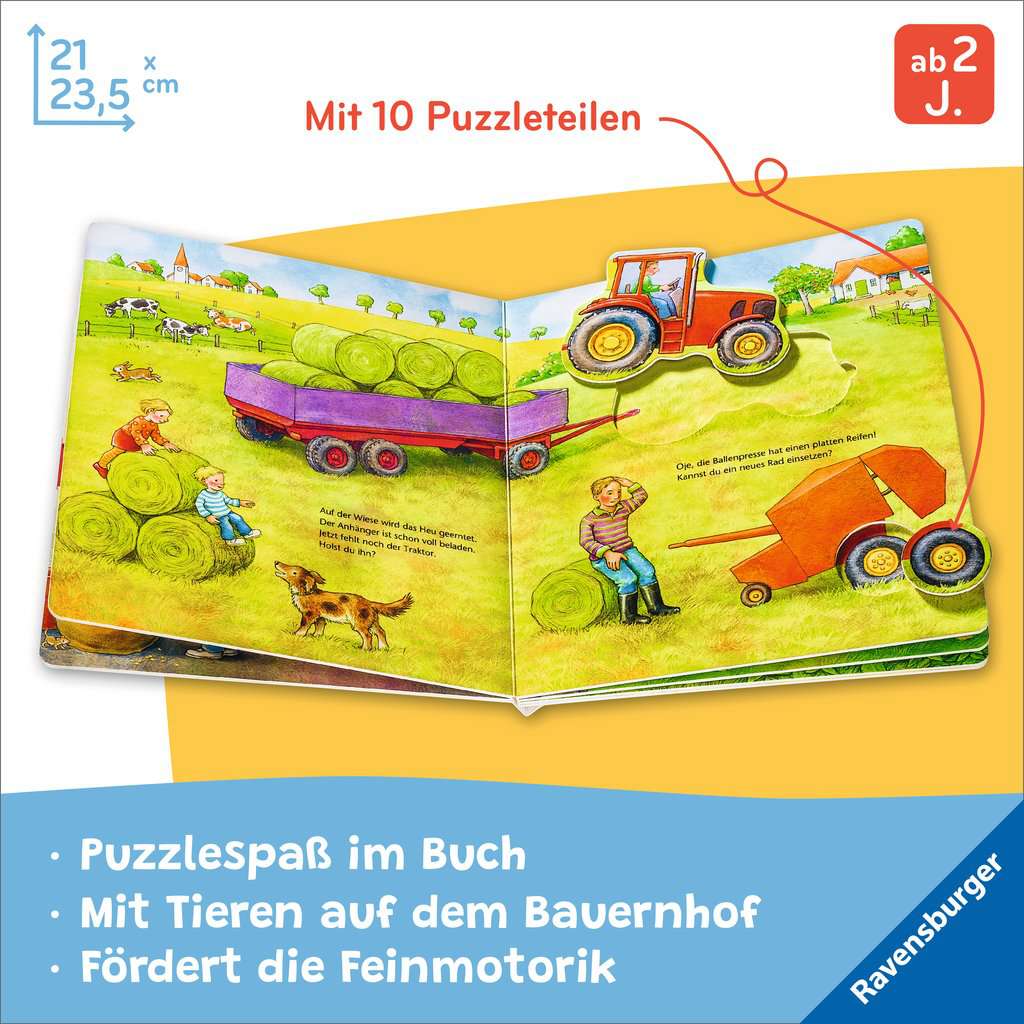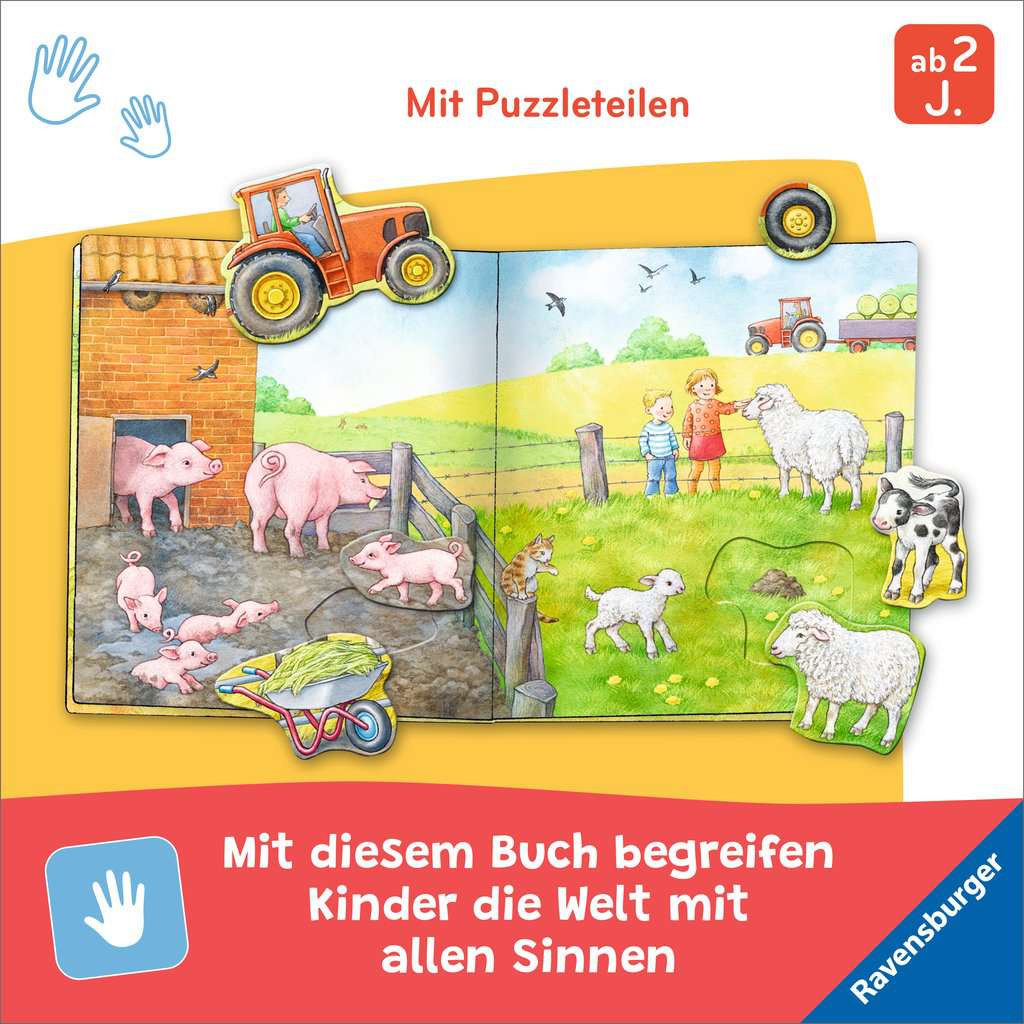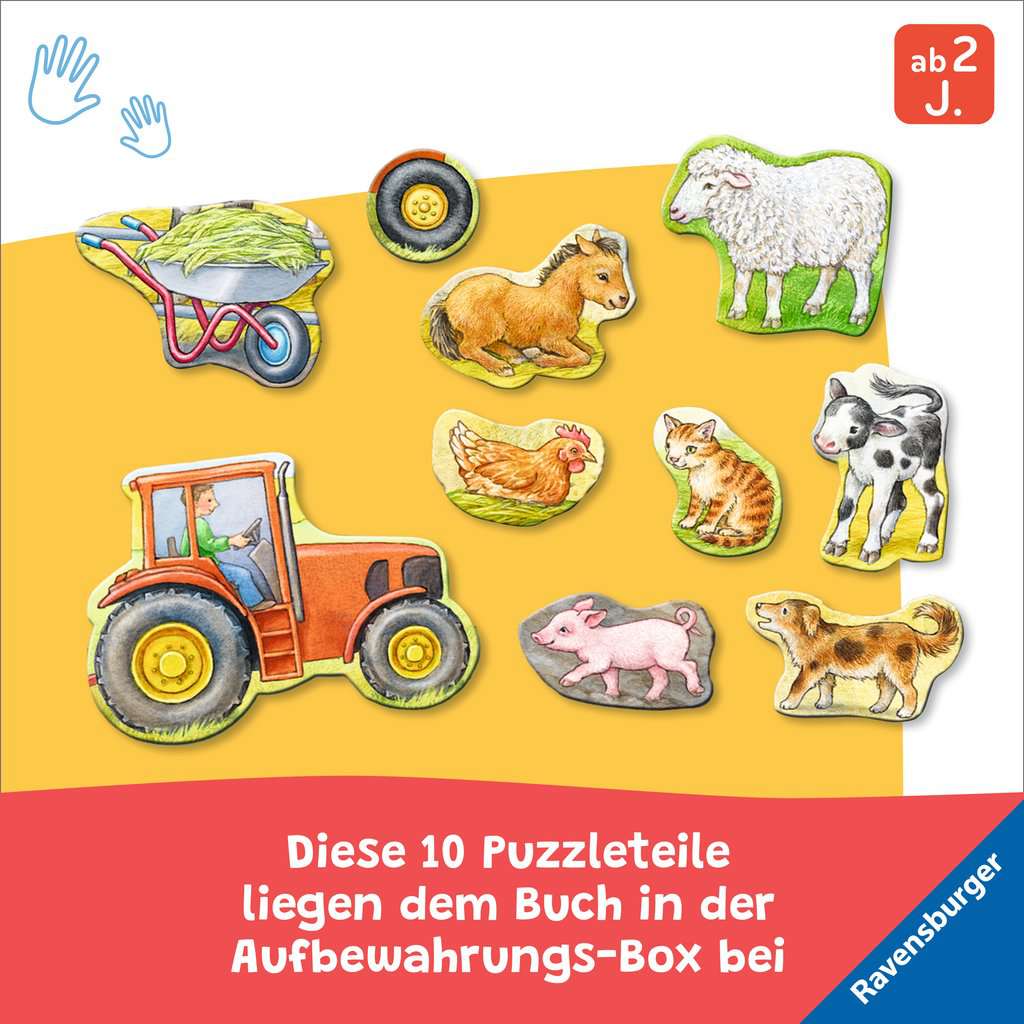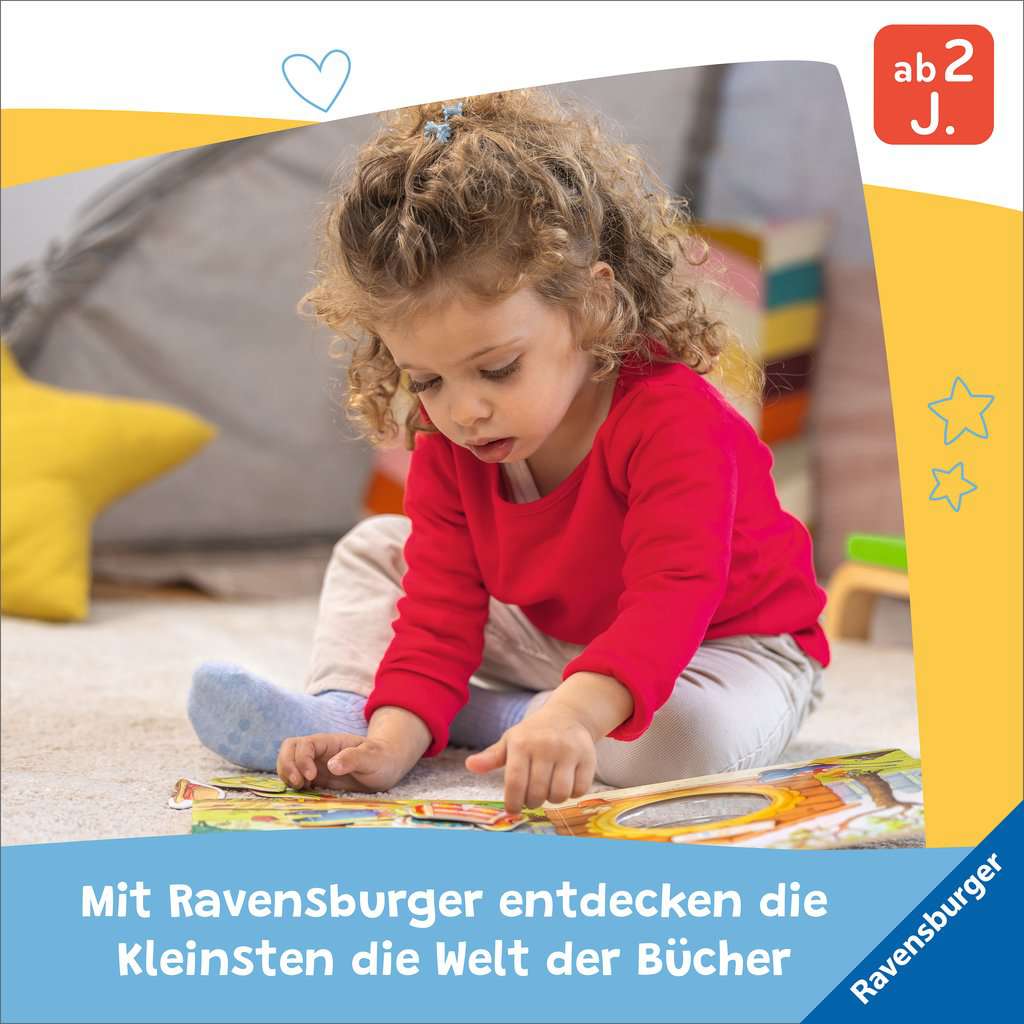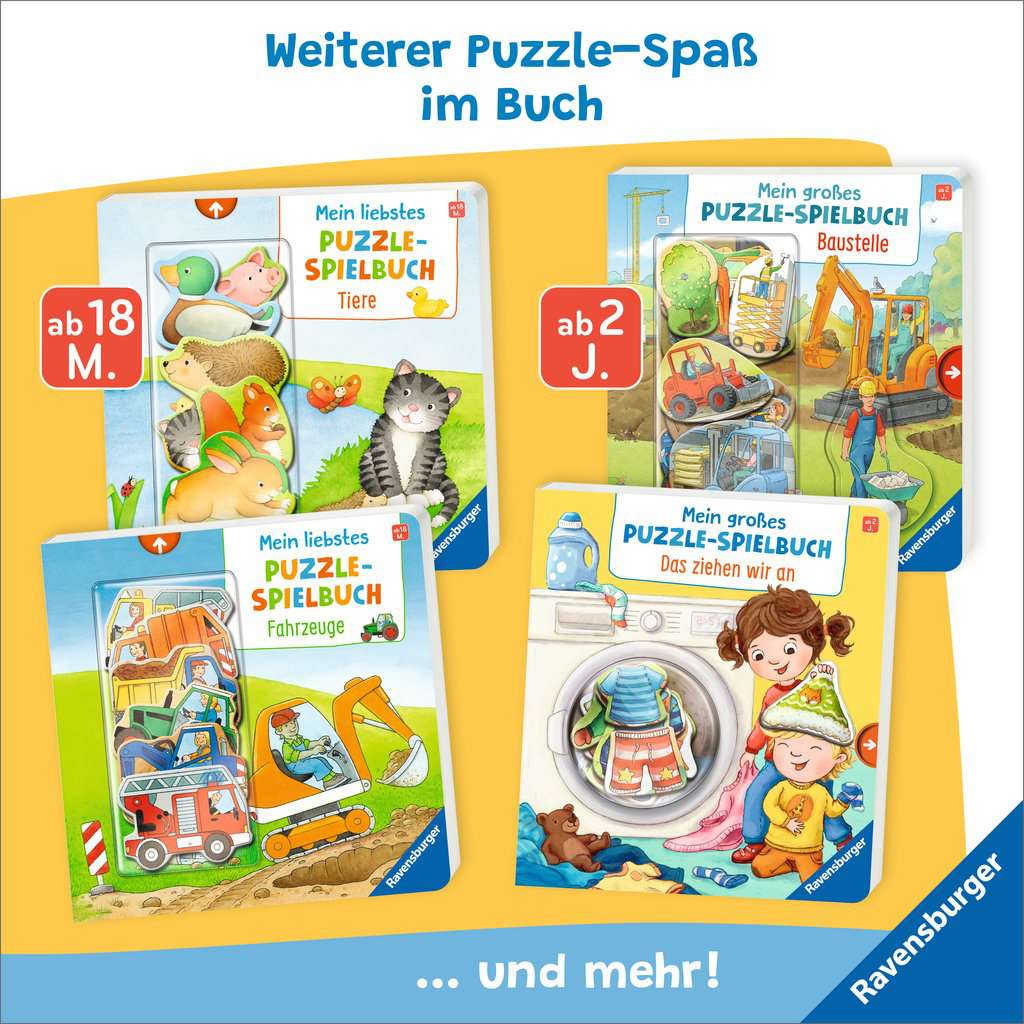 12 pp
2 years +
21 x 23,5 cm
EUR 14.99
June 2014
Board Book
978-3-473-43482-4
• With puzzle pieces.
Content
With ten large puzzle pieces, this board book offers lots of entertainment. On each page, two puzzle pieces can be inserted. The little lamb belongs with its mother, for example, the tractor goes in front of the trailer, and the hen sits on its nest.
The puzzle pieces can be stored in the blister pouch again so that nothing gets lost. Short texts address toddlers, accompanied by detailed illustrations.
About the Series
The "My Big Puzzle Play Book" series features ten jigsaw pieces that are made from sturdy cardboard and fit perfectly into their intended spots in the book. 5 double pages depict 5 different scenes revolving around popular topics. Easily tidied up: After playing, the jigsaw pieces can simply remain inside the book, they won't fall out. The handy container on the cover also offers space to store the pieces.
The Illustrator
Anne Möller was born in Freiburg, Germany in 1970, studied illustration in Hamburg, and has been a freelance illustrator since 1998. In 2005 she received the Deutschen Jugendliteraturpreis in the nonfiction category for her book Nester bauen, Höhlen knabbern ("Building Nests, Nibbling Dens"). She has illustrated numerous nonfiction picture books.