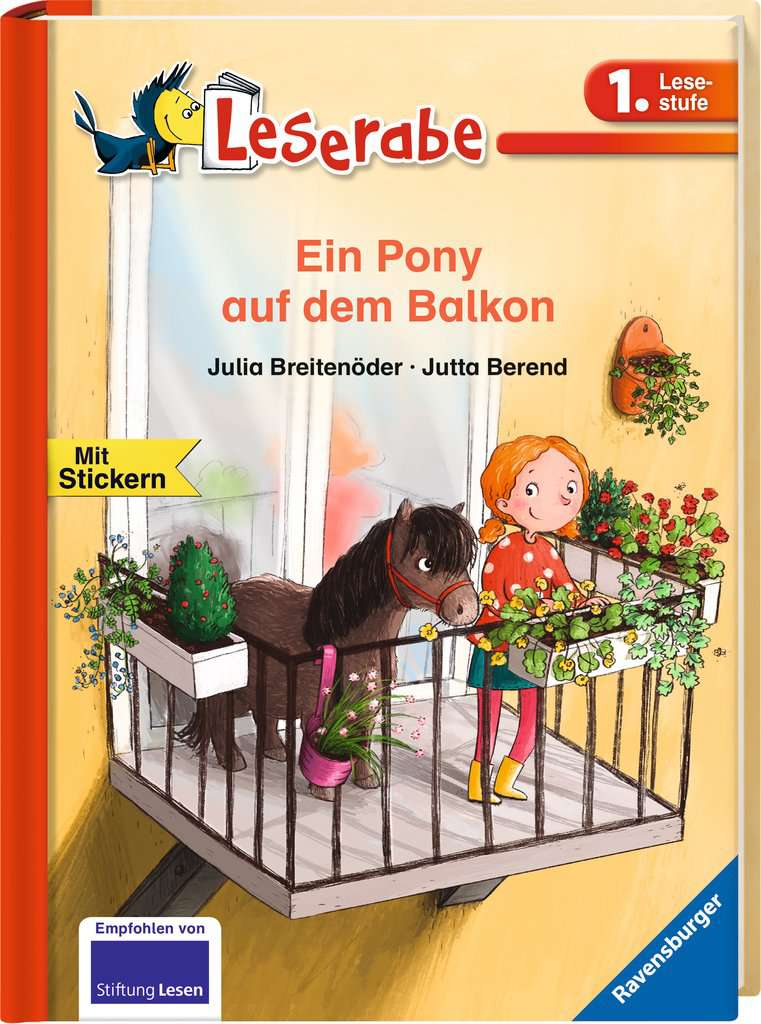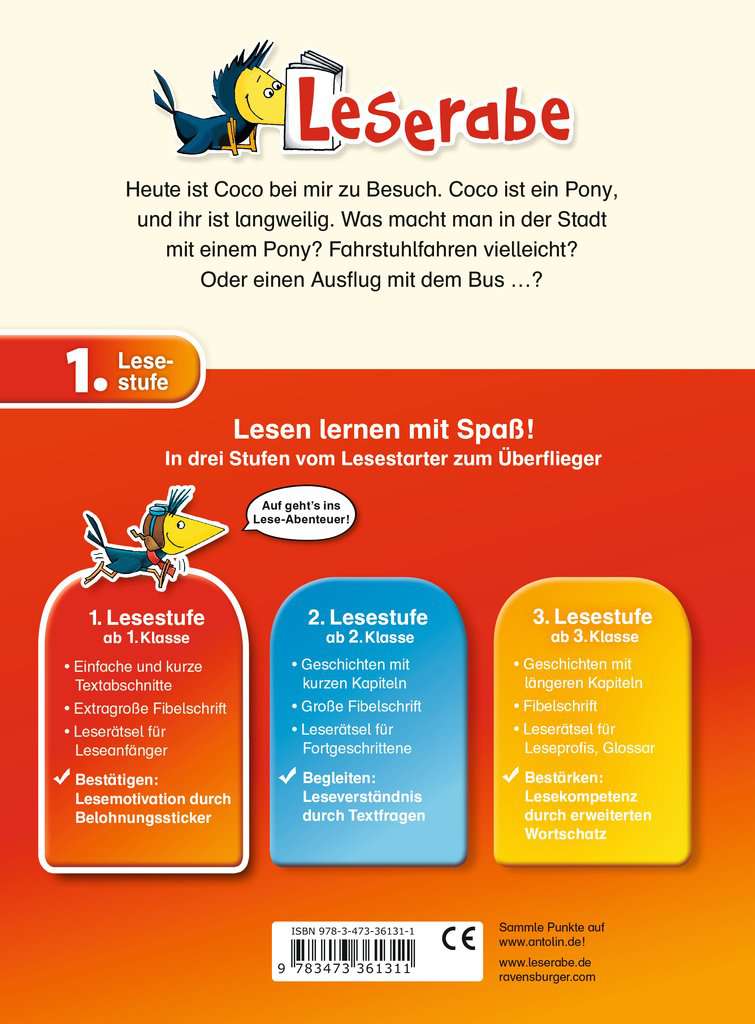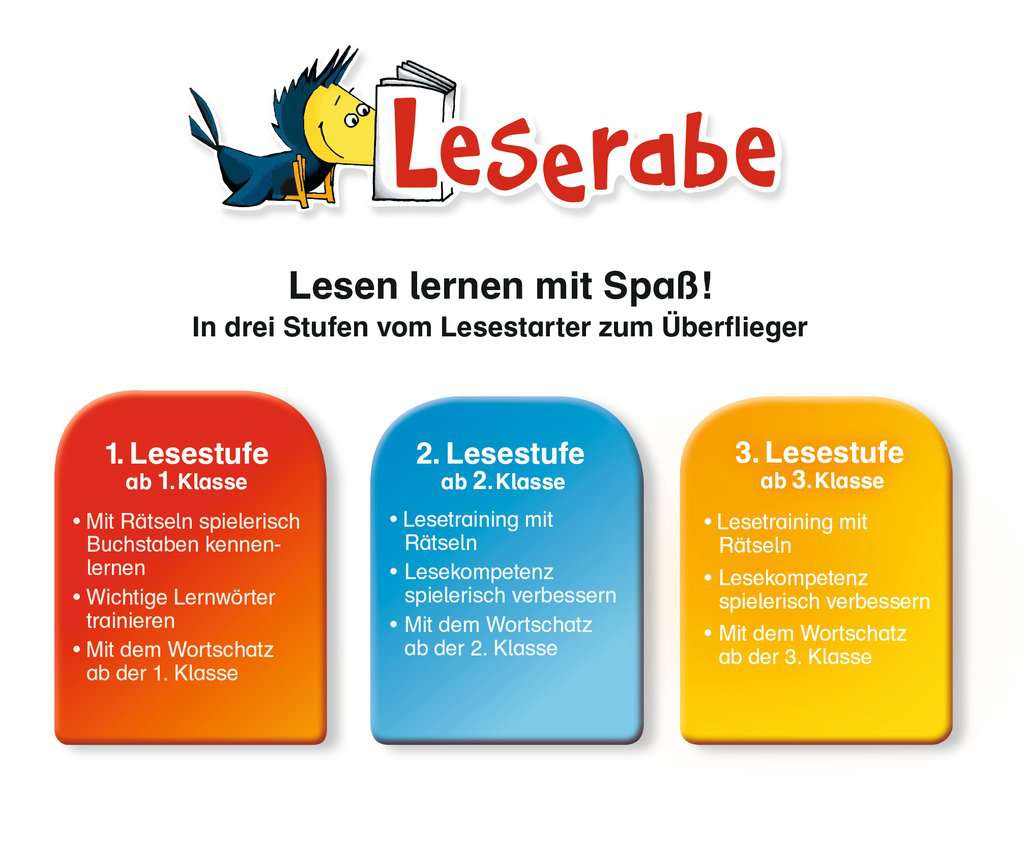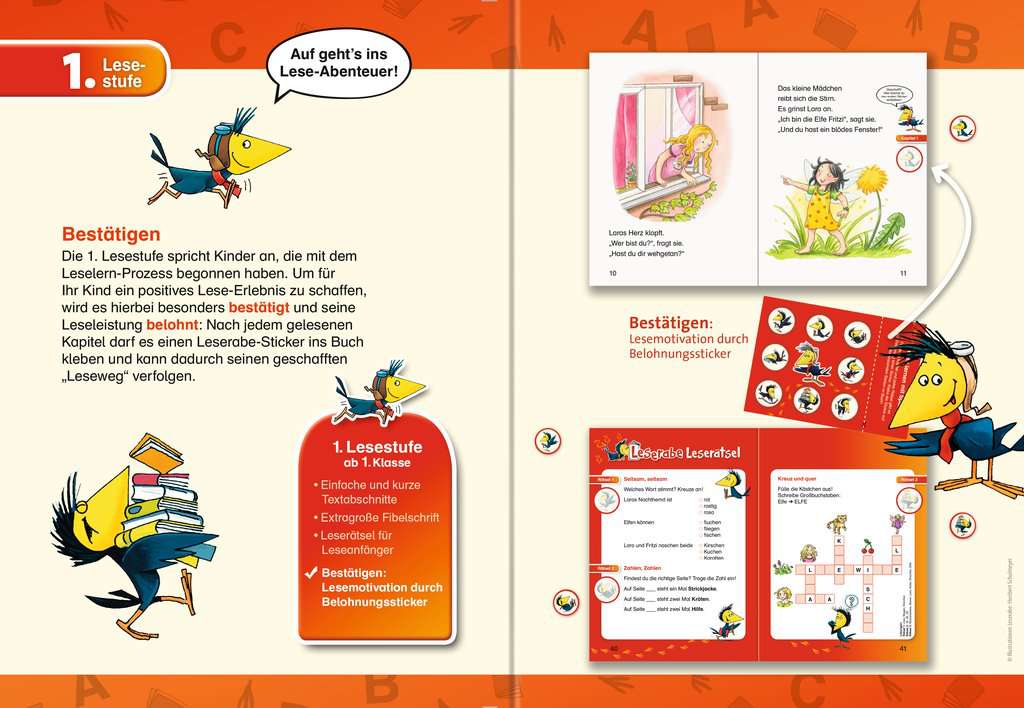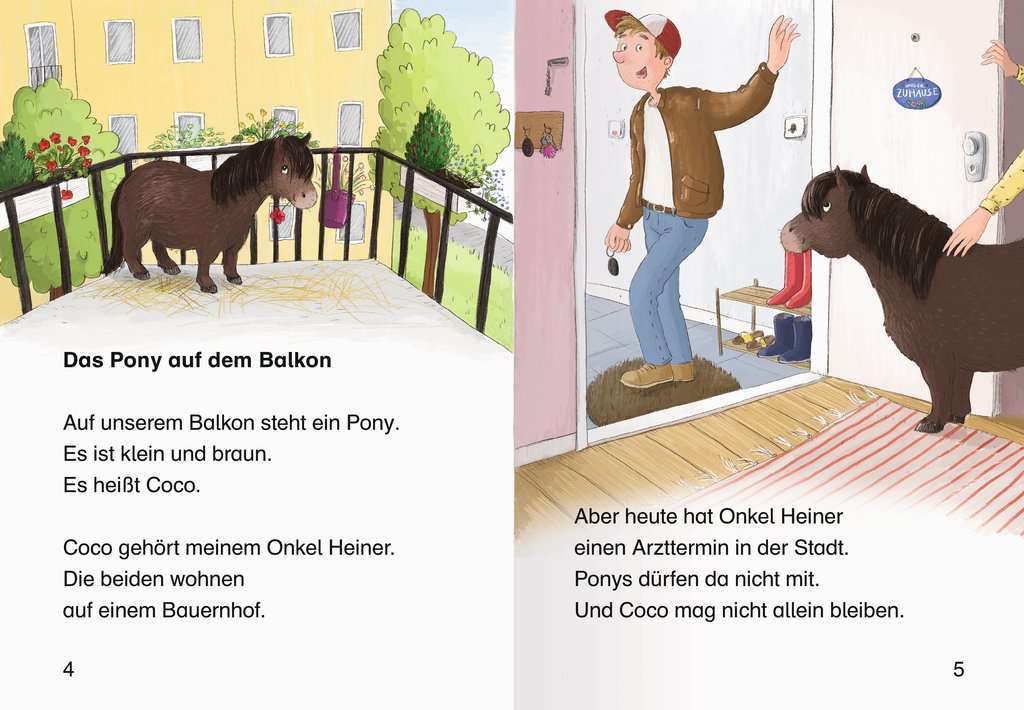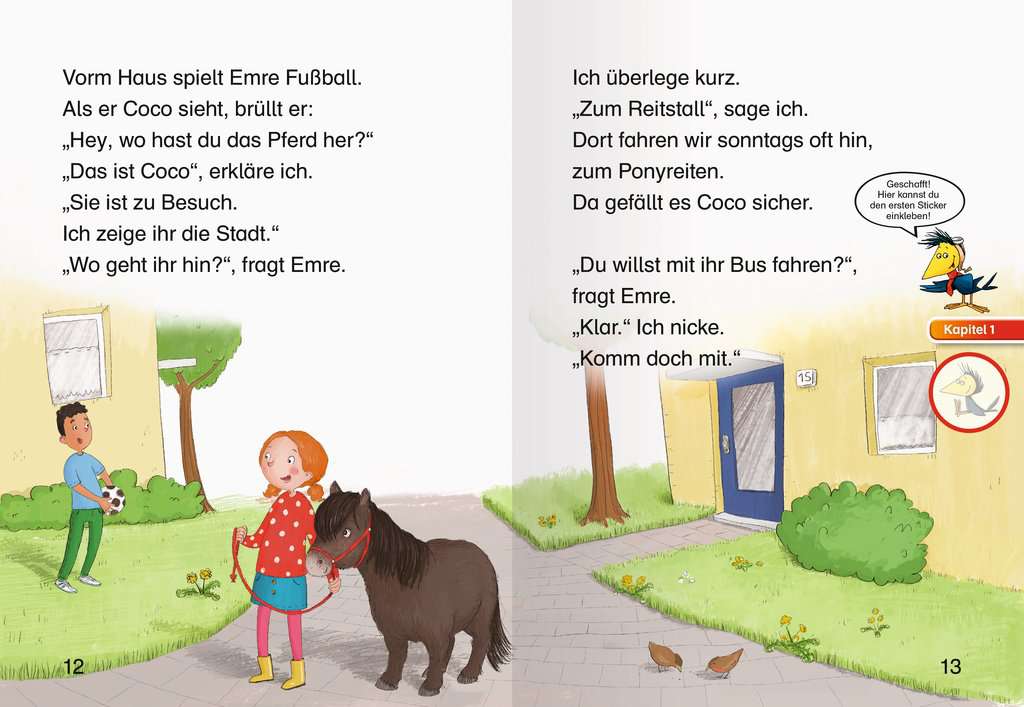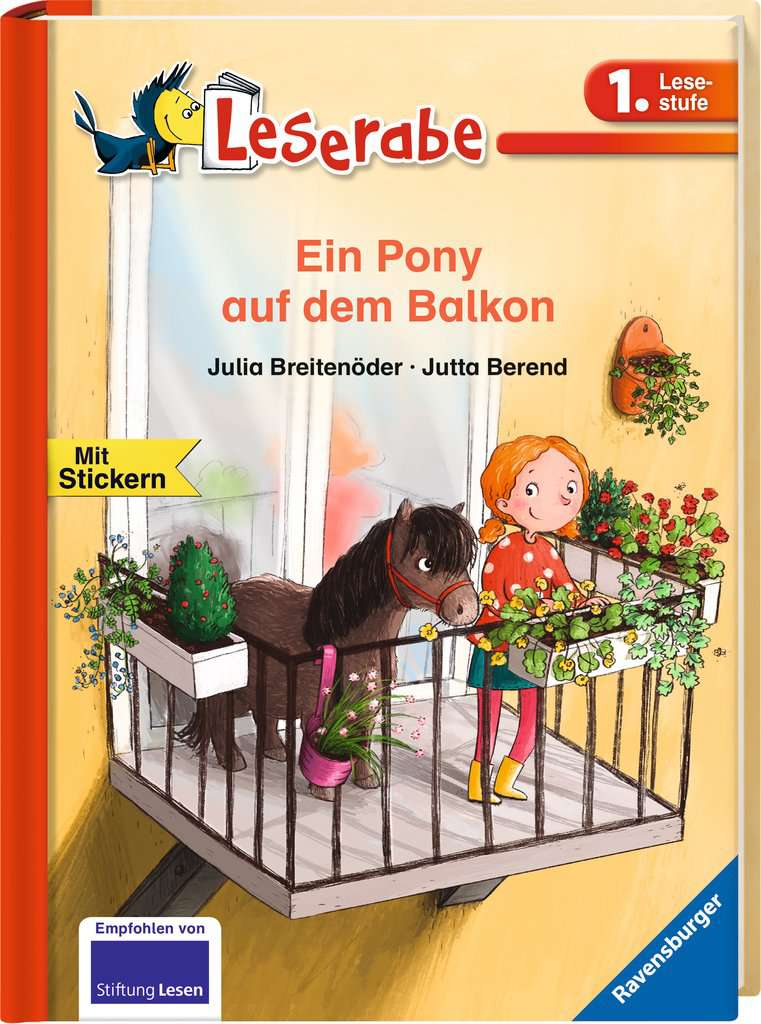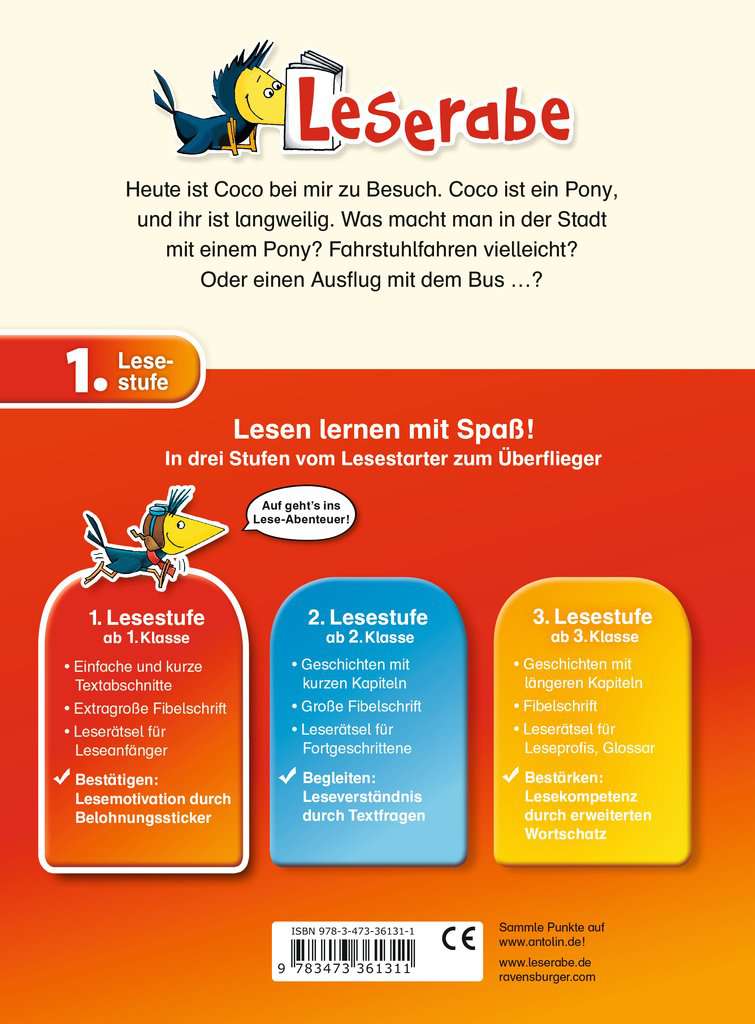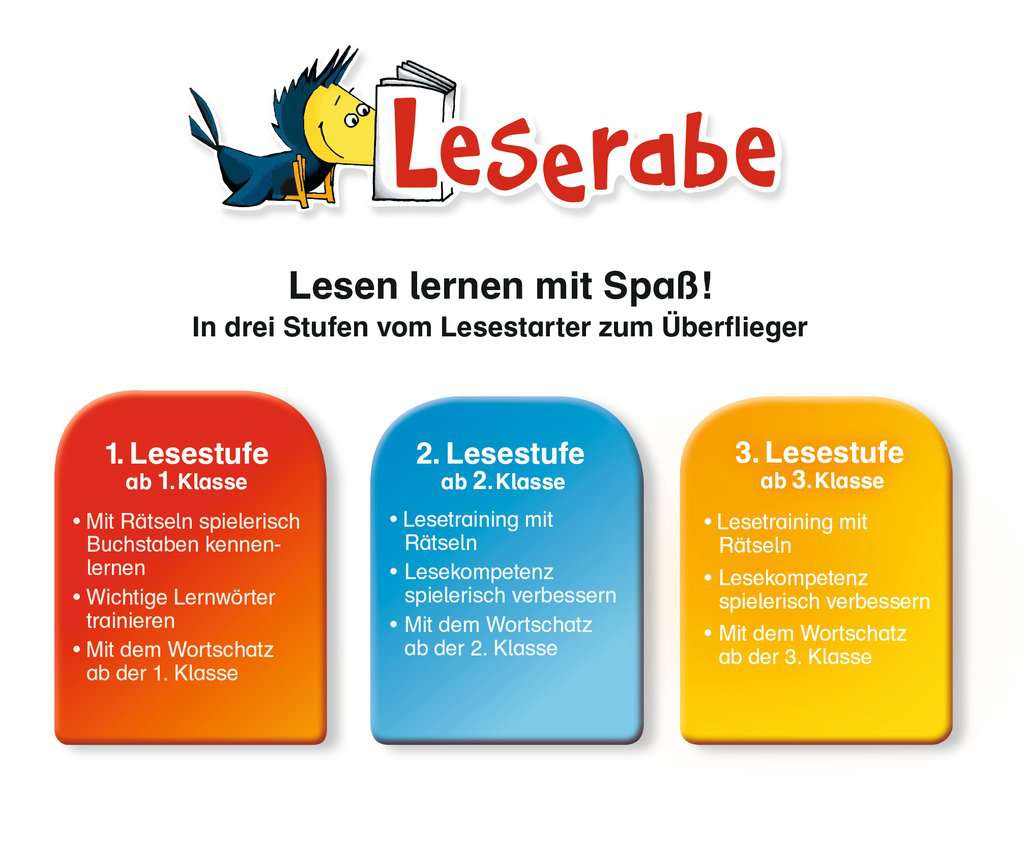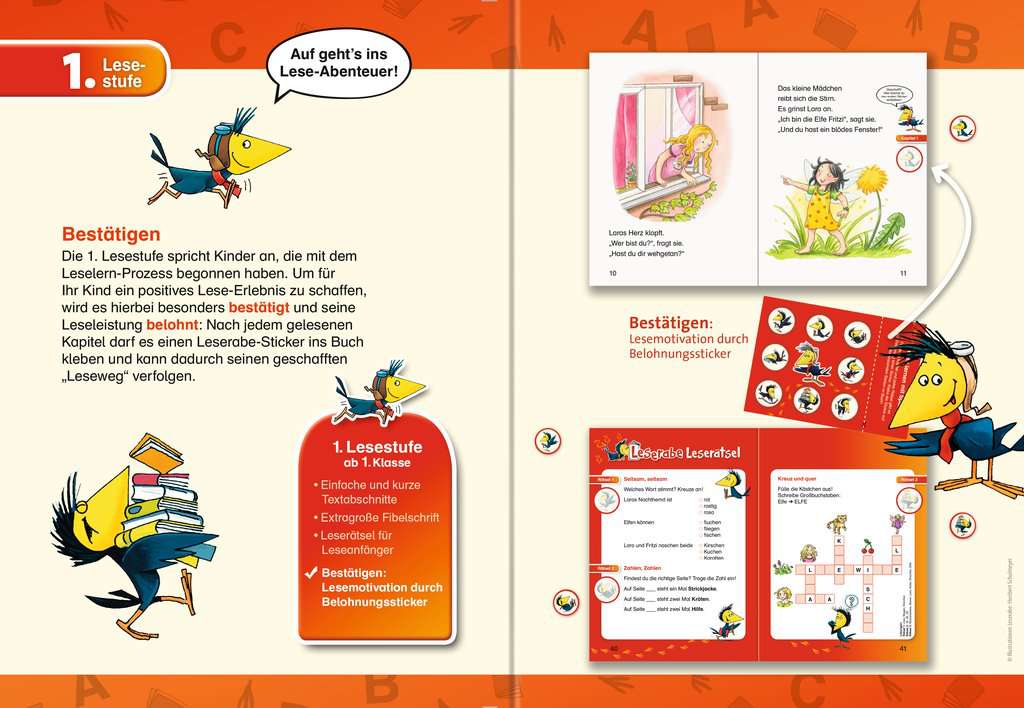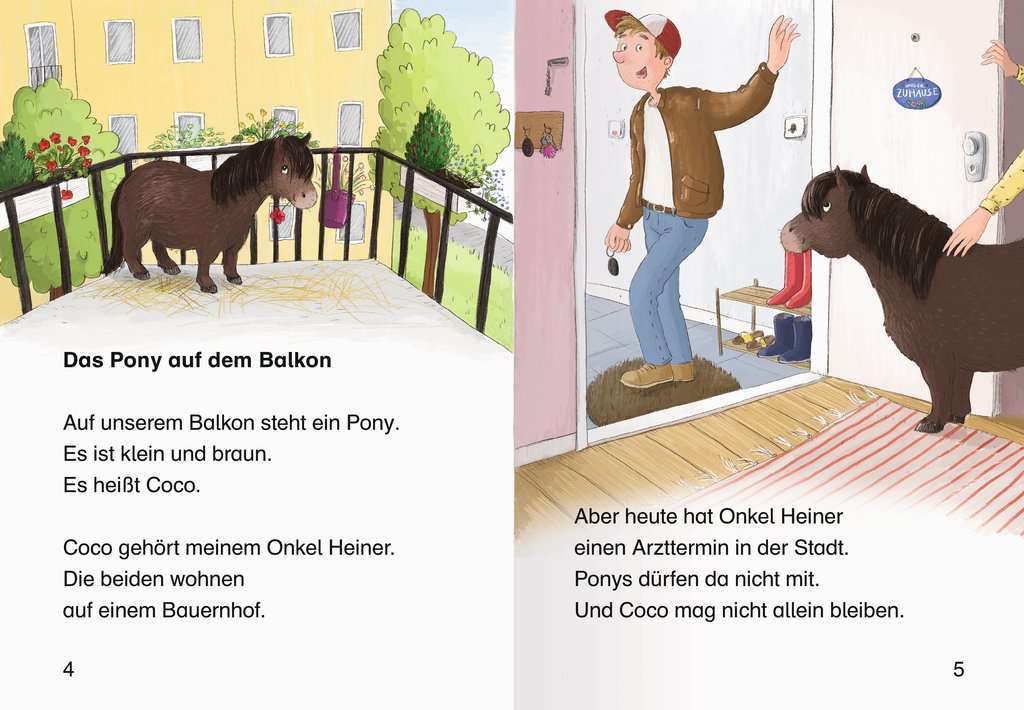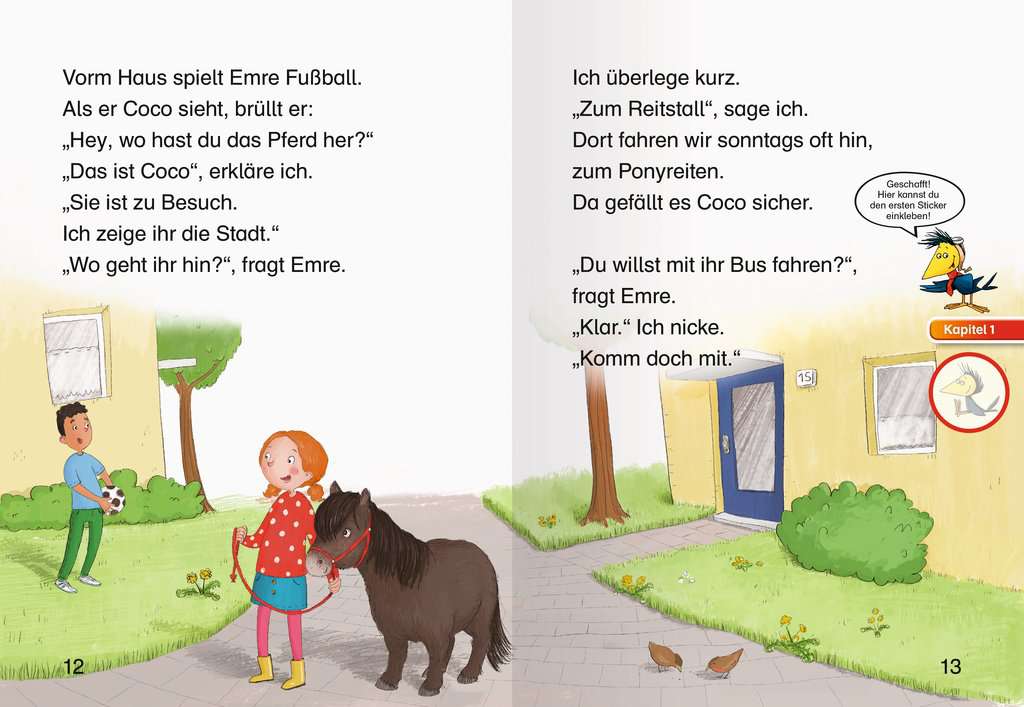 Reading Raven (Level 1): A Pony on the Balcony
Leserabe - 1. Lesestufe: Ein Pony auf dem Balkon
View all books in the series


An entertaining pony story for early readers. Short and easy paragraphs, many illustrations explaining the text and extra

large primer font Includes reading riddle and reward stickers.

48 pp
6 years +
17,6 x 24 cm
EUR 8.99
December 2019
Hardcover
978-3-473-36131-1
• With stickers.
Content
Pony Coco is visiting the city and causing quite a stir: It nibbles on Mum's balcony flowers and takes the elevator instead of the stairs. Unlike the bus driver who refuses to let the pony on board, the children at the playground are very excited about Pony Coco. Everyone wants to pet it. But Coco prefers to sneak away to the fruit stall.
About the Series
The Reading Raven series is designed to encourage beginning readers by providing fun and exciting stories at each ability level, from their first efforts at reading alone to more advanced chapter books Each Reading Raven book includes reading riddles, puzzles to solve using information in the story. This is a fun way to check how well children understand what they read. The first level features short texts with lots of pictures that provide clues to the story's meaning. These books are written in extra-large print. When children are ready for longer stories, the second level of Reading Raven offers short chapter books, also in large print with illustrations that help readers follow the text. The third level is for readers who are becoming proficient, with longer chapters and increasingly complex stories, but still with accompanying pictures and highly readable print.
The Author
Julia Breitenöder, born in Bonn in 1972, lives in Frankfurt with her family. After studying special education and spending a year in Cairo as an au pair and flying around the world as an airline stewardess, she has arrived where she always wanted to be: writing stories.
Rights Sold
Slovenian