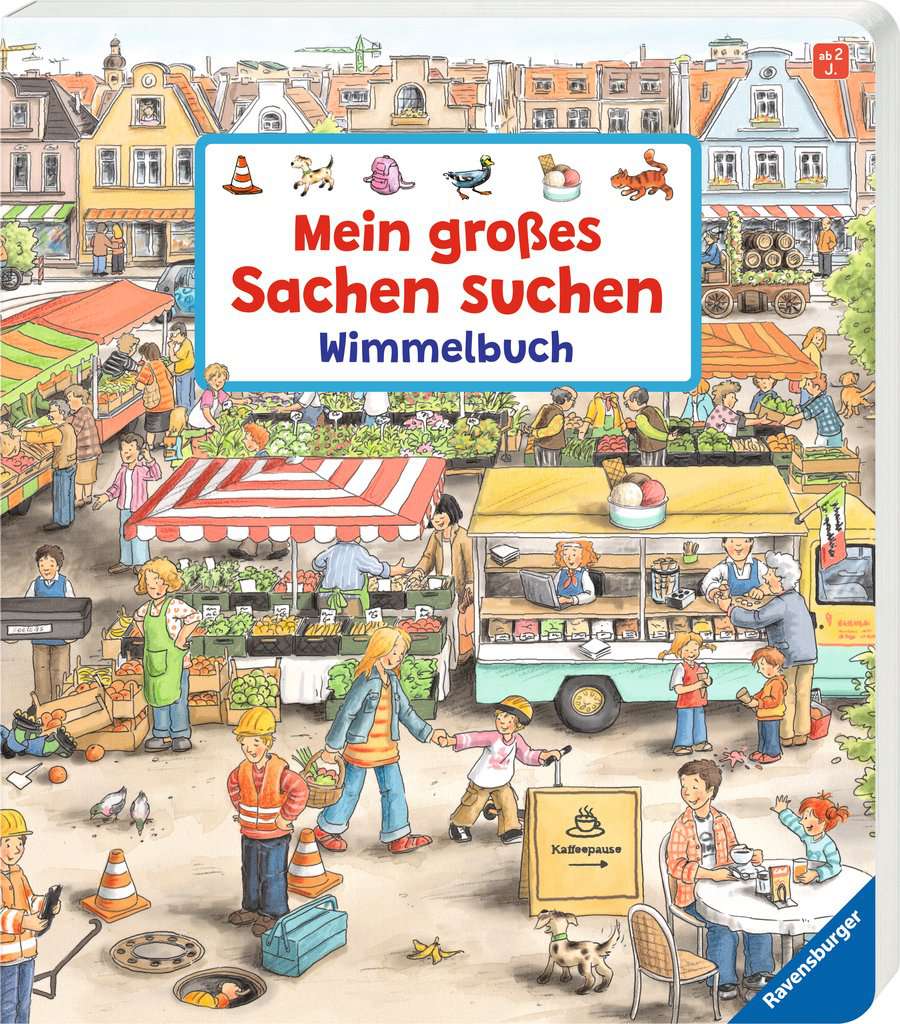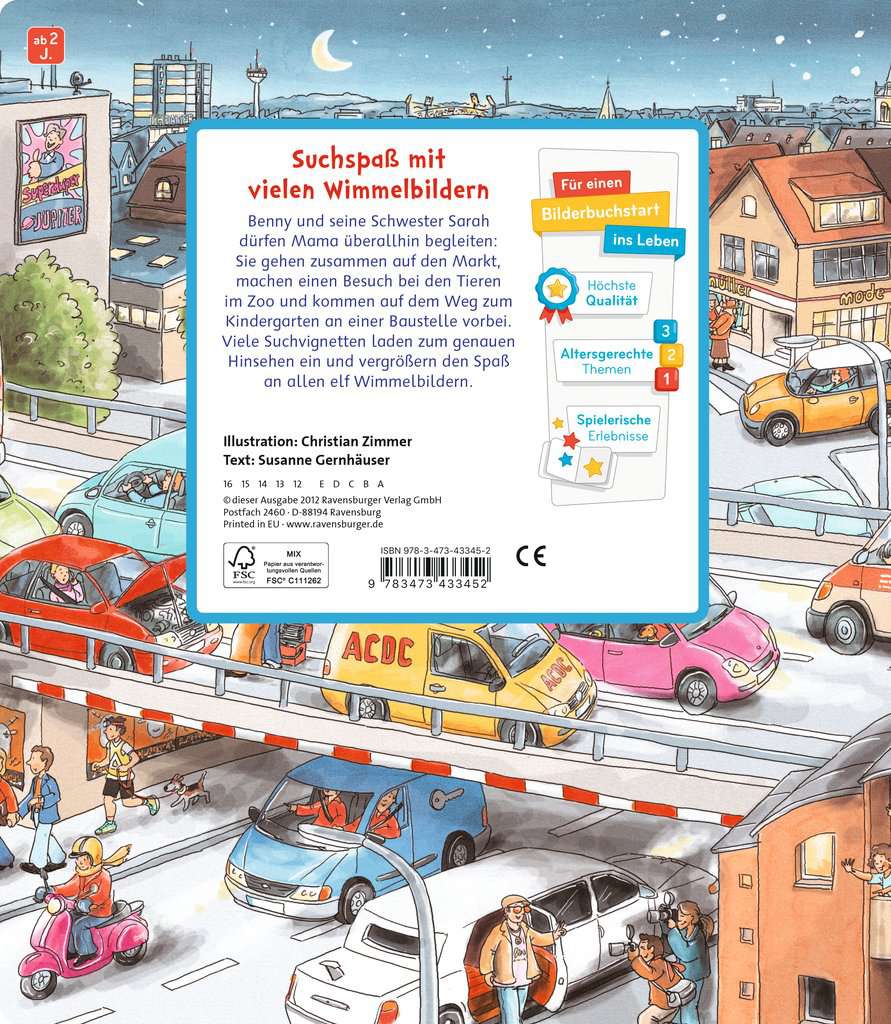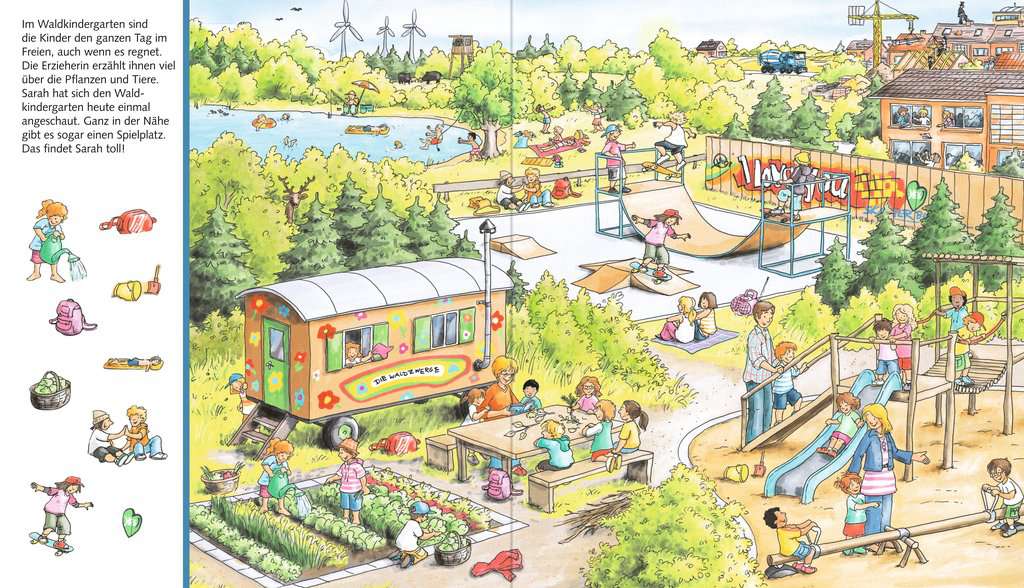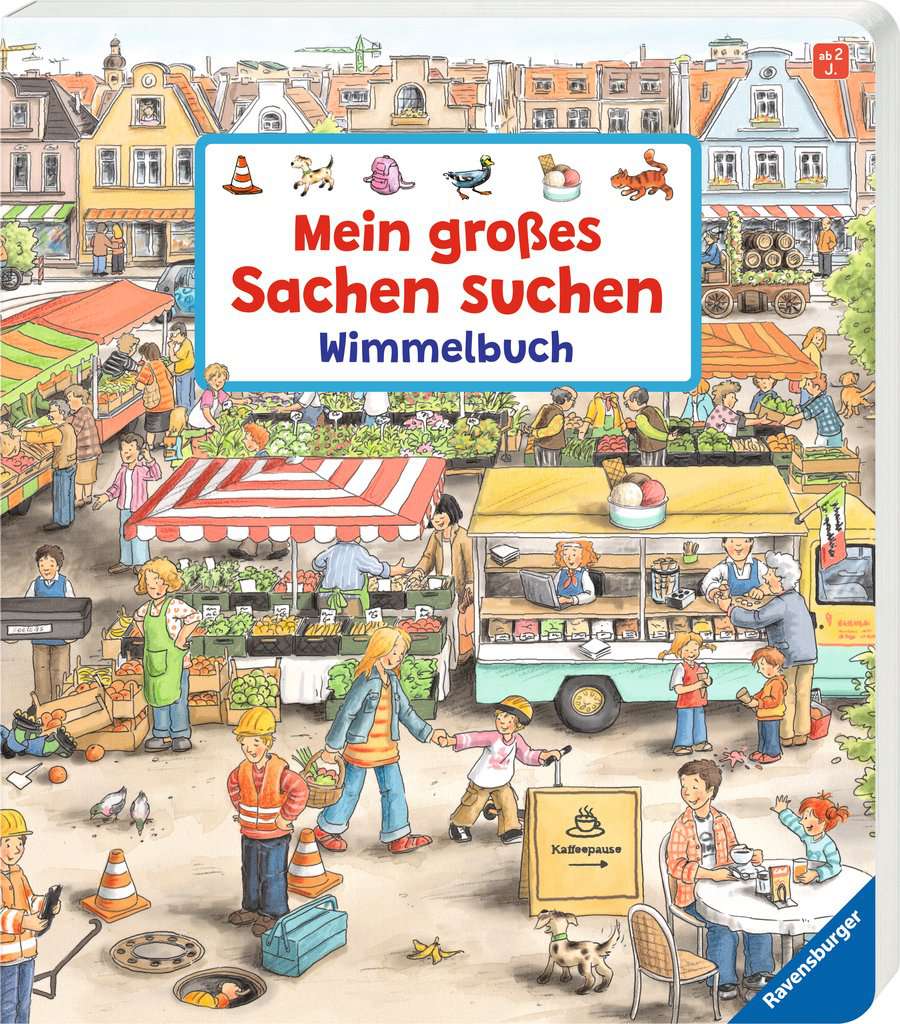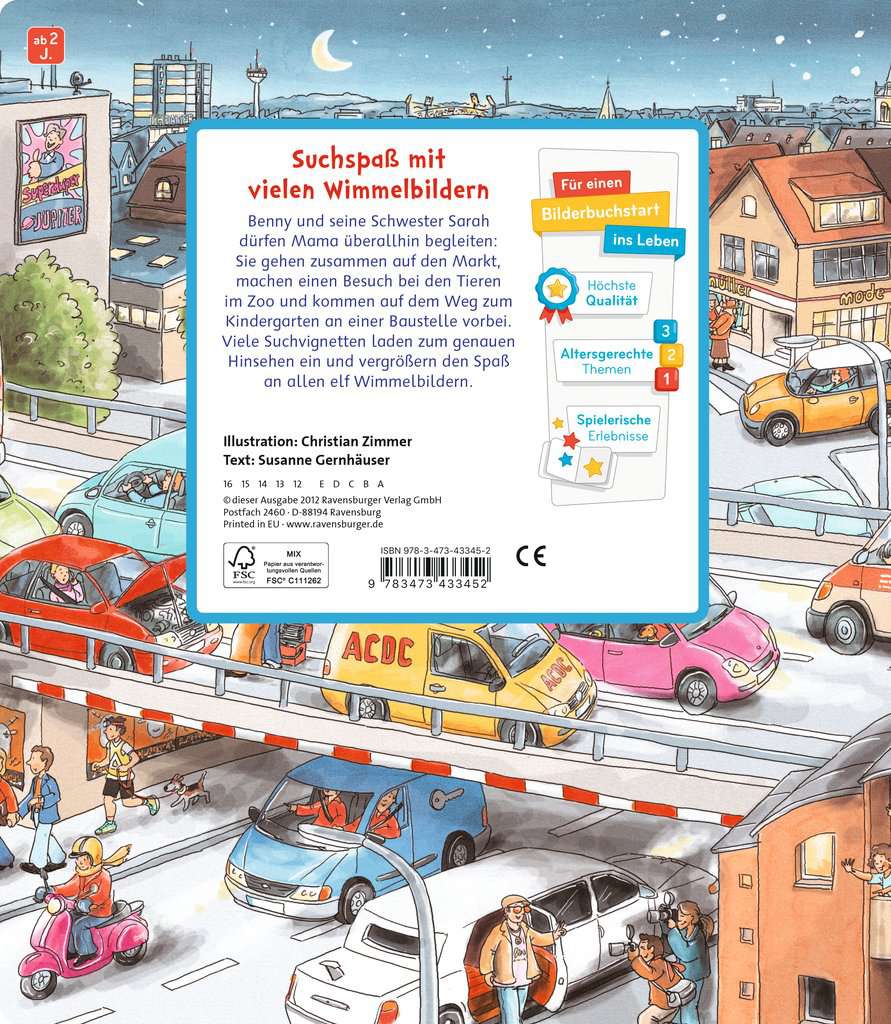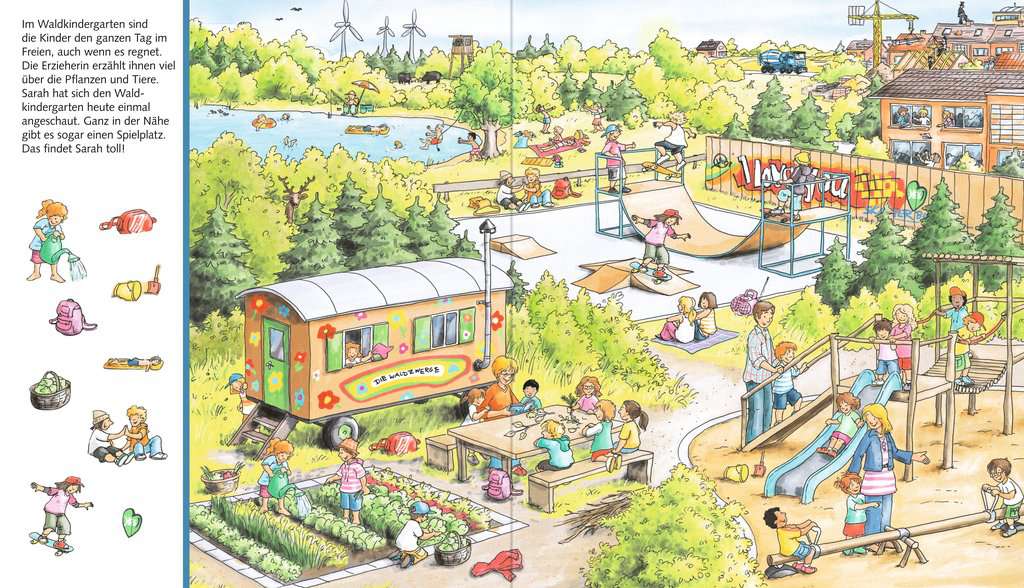 My Big Book of Things to Find
Mein großes Sachen suchen: Wimmelbuch
View all books in the series
A large format search-and-find book that includes all the most important topics of everyday life in one collected edition.
24 pp
2 years +
23,5 x 27 cm
EUR 9.99
June 2012
Board Book
978-3-473-43345-2
Content
Eleven detailed, large format, search-and-find scenes invite children to endless exploration and discovery: at the market, a big construction site, at the zoo and the train station, on a farm and athletic fields, at the airport, and in the city by night. In addition, there are a winter scene and the scene of an accident, a preschool outing in the forest and a harvest festival.
Within each of the lively and detailed spreads, the pictures tell many little stories. The siblings Annika and Nils and their parents are underway in each scene, finding out new things about their surroundings in each one. Rounding off each double spread is a colorful column of small pictures, scenes and objects that children can look for and identify in the larger picture.
About the Series
The "Things to Find" titles playfully convey first factual knowledge. The detailed search-and-find images offer much to discover. The accompanying text always features a search task, prompting children to find the vignettes on the edge of the page in the main image. Labels underneath the search images help name the items.
The Author
Susanne Gernhäuser studied German and history in Stuttgart, where she worked at a historical institute, published articles and contributed articles to textbooks while still a student. She currently edits scholarly series.
The Illustrator
Christian Zimmer, born in 1966, first tried his luck as a gardener until, disappointed with that venture, he moved on and sought his fortune in a printing and advertising agency. Through that he found his way to studying graphic design and illustration in Münster, Germany. Since 1997 he has been a successful, freelance graphic designer, and his area of specialty has been creating children's book illustrations for a variety of publishers.
Rights Sold
Chinese (worldwide without Hongkong, Taiwan, Macao), Danish, Hungarian, Latvian