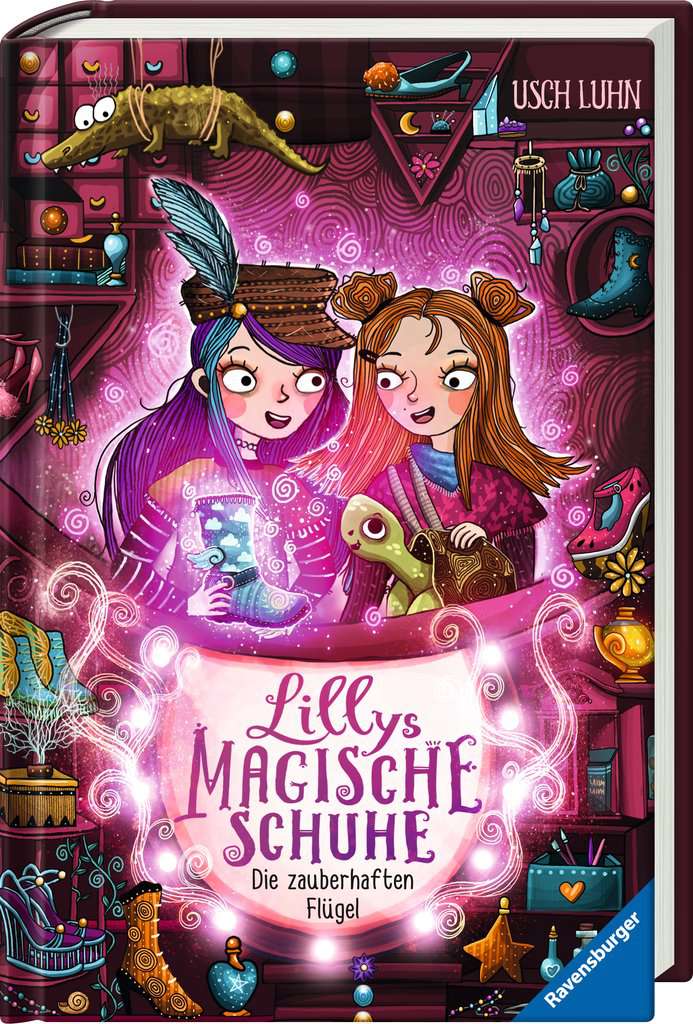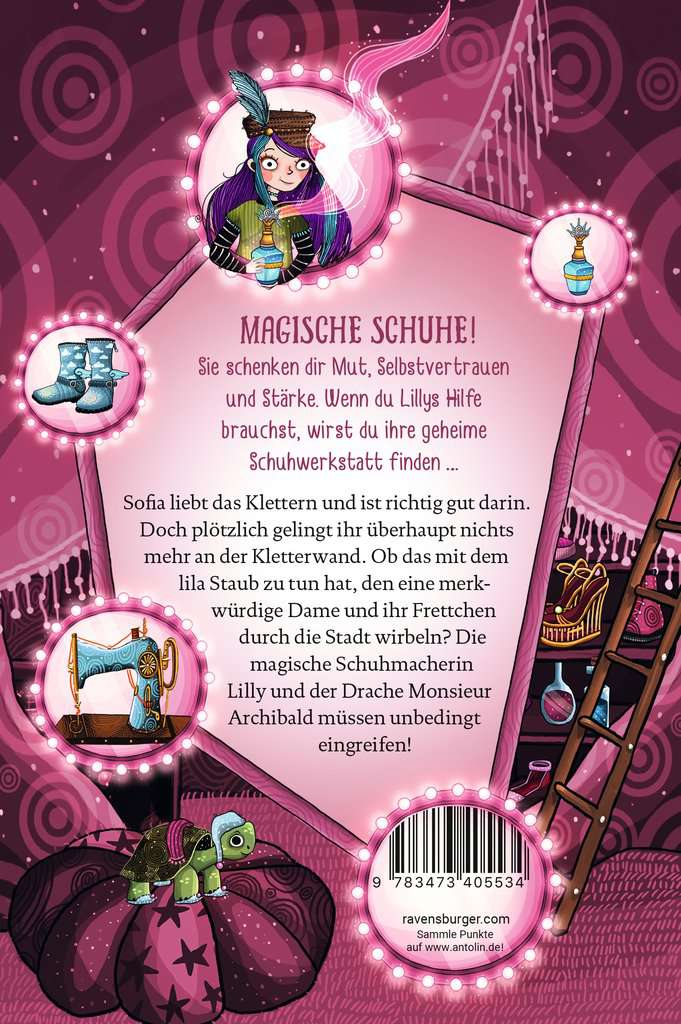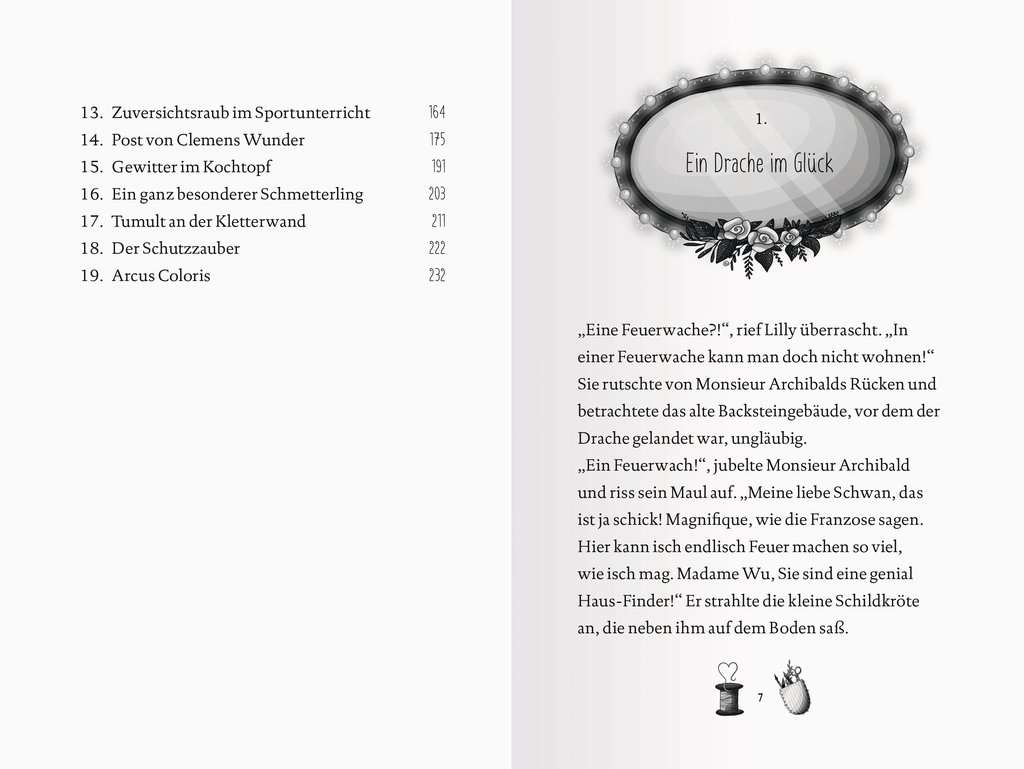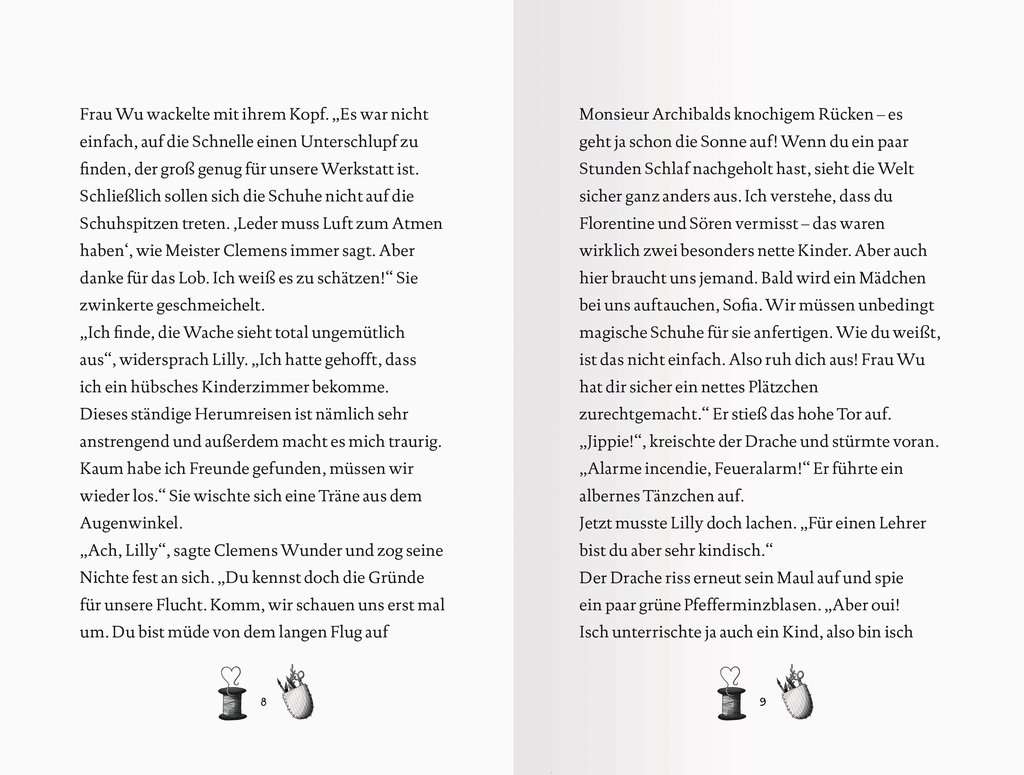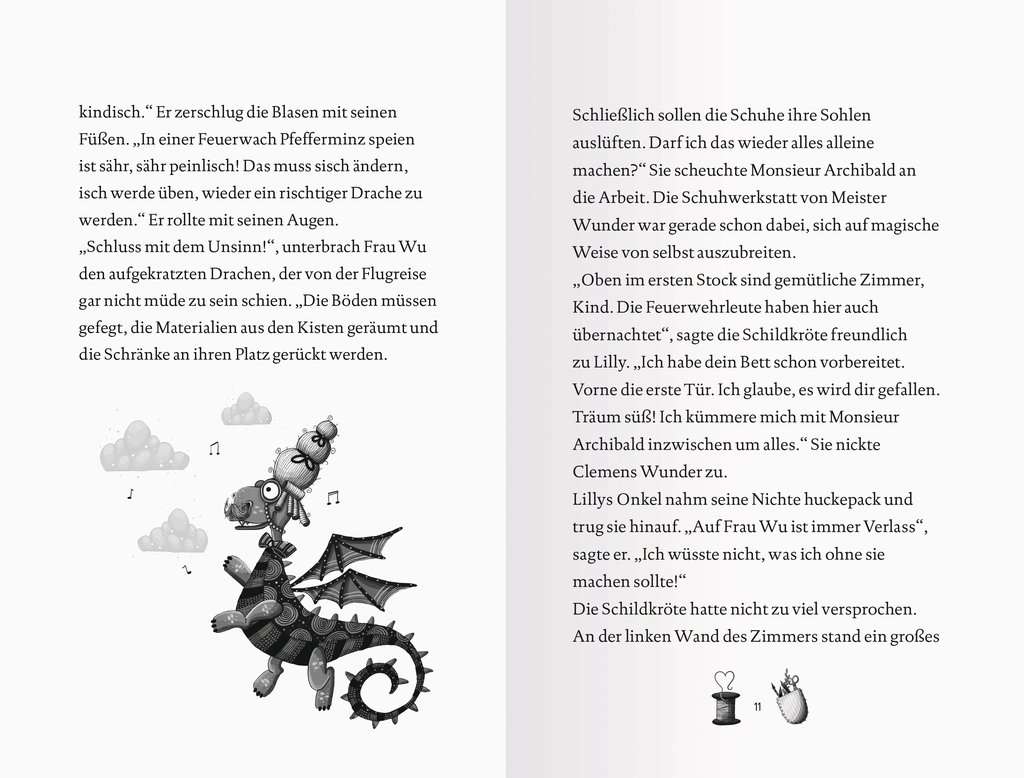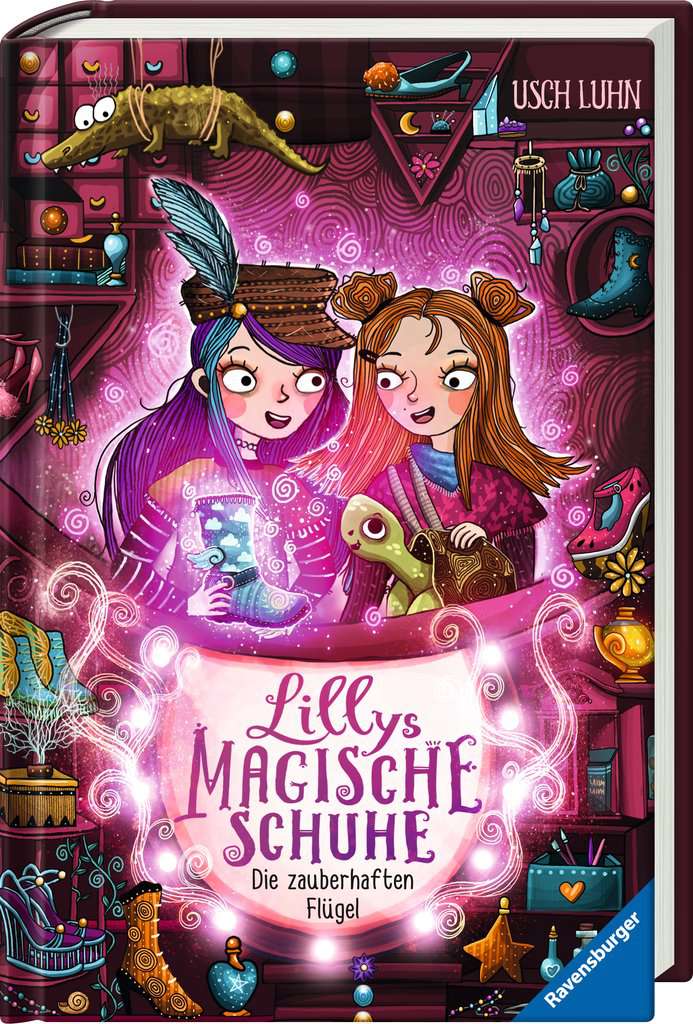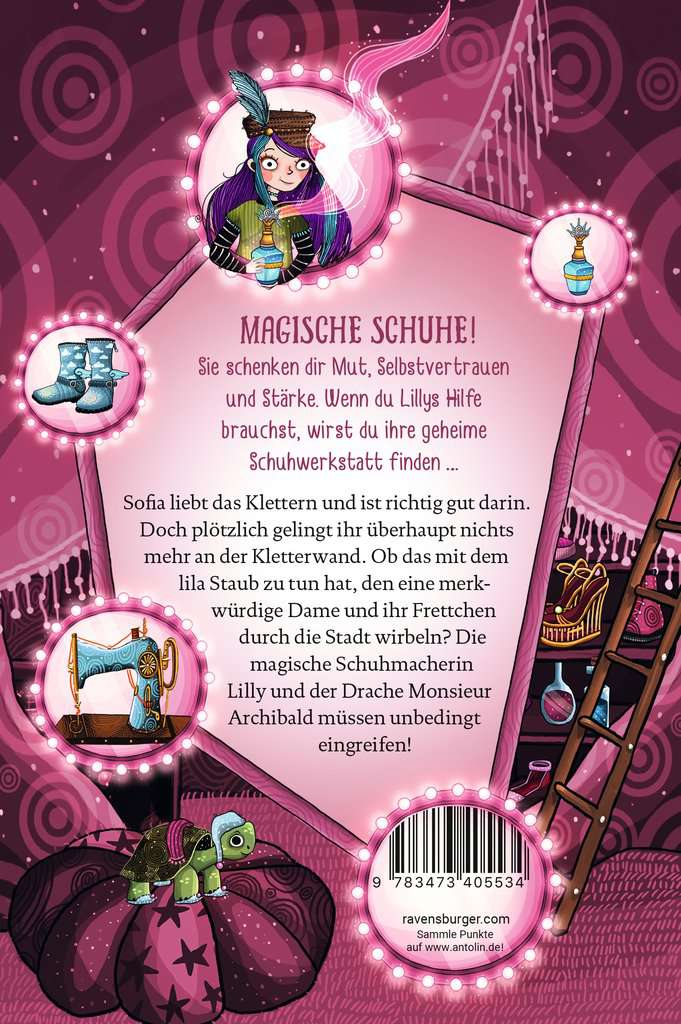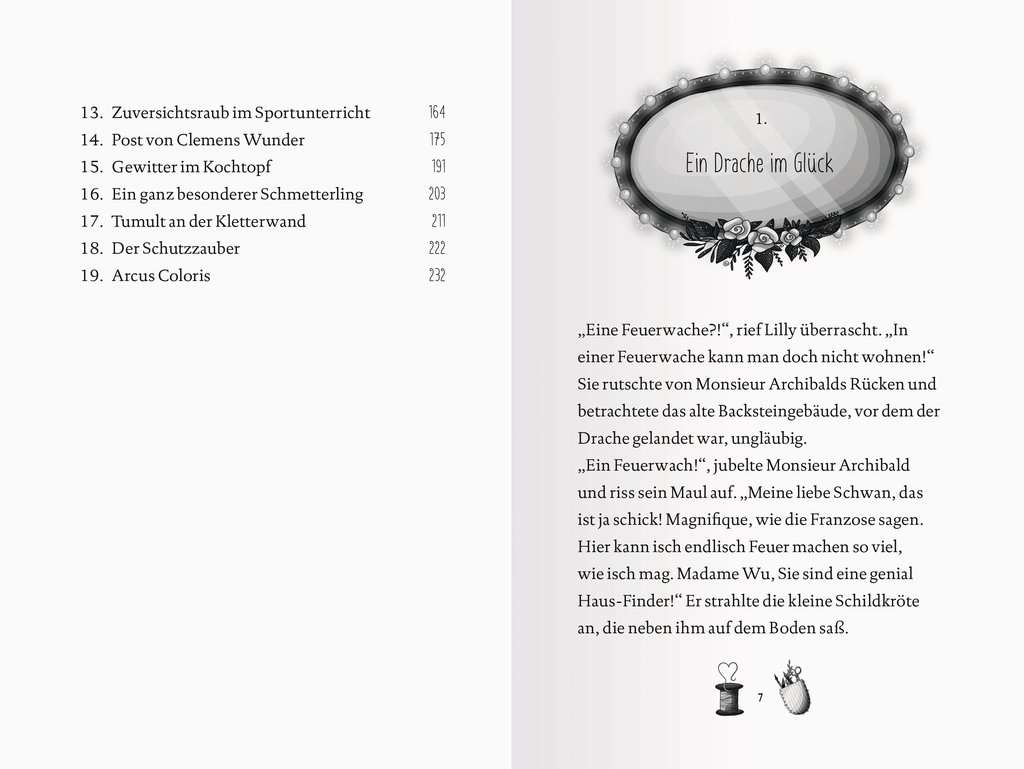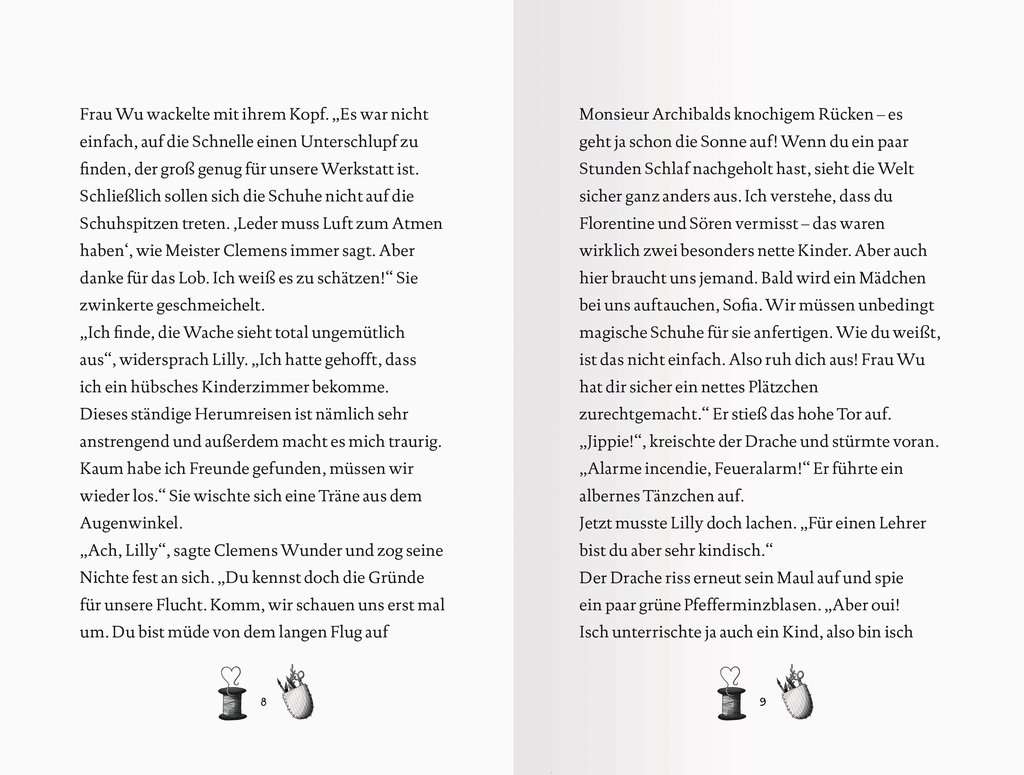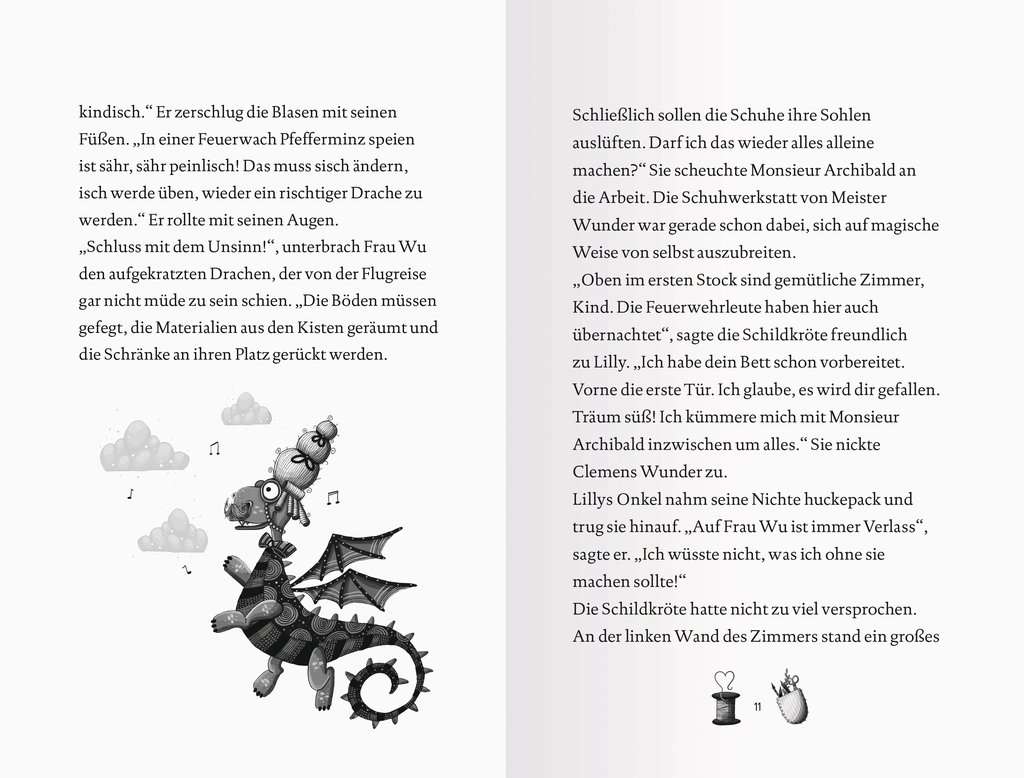 Lilly's Magical Shoes (Vol. 3): The Enchanted Wings
Lillys magische Schuhe, Band 3: Die zauberhaften Flügel
View all books in the series
A modern Pippi Longstocking with magical elements
256 pp
8 years +
14,3 x 21,5 cm
EUR 11.99
February 2021
Hardcover
978-3-473-40553-4
Content
Sofia loves climbing – not even her anxious parents can stop her. Hence, magic shoemaker Lilly is mystified at first why Sofia, of all people, would need her help. But Sofia suddenly loses her dexterity, which seems to have something to do with the dust a strange lady with a ferret is whirling all around the town. Now only the magic shoes can save the day! But making them is an enormous challenge because the special ingredient for the shoes is stardust – and that is really hard to find.
About the Series
This shoemaker's workshop is full of magic! Here, you can buy shoes that make you faster, more courageous or more popular. But only children who are in real need of magical shoes can find Lilly Wonder's workshop, the dragon Archibald and Mrs Wu, the wise turtle.
The Author
Usch Luhn grew up in Austria. She studied communication studies in Berlin, trained as a screenwriter and film dramaturge, and has many years experience working in radio and children's television. The author has written more than 30 books, many of which have been translated into other languages.
The Illustrator
Alica Räth is always very excited when Monsieur Archibald knocks on the small window of her loft in Abensberg. He brings her sketches by Lilly's uncle Clemens and of course all the news from the magical shoemaker's workshop. Alica has been drawing these magical shoes since she started studying at the Academy for Design in Rostock, often deep into the night, while the dragon sleeps next to her, tucked into the bookshelf.
Rights Sold
Hungarian, Russian, Ukrainian