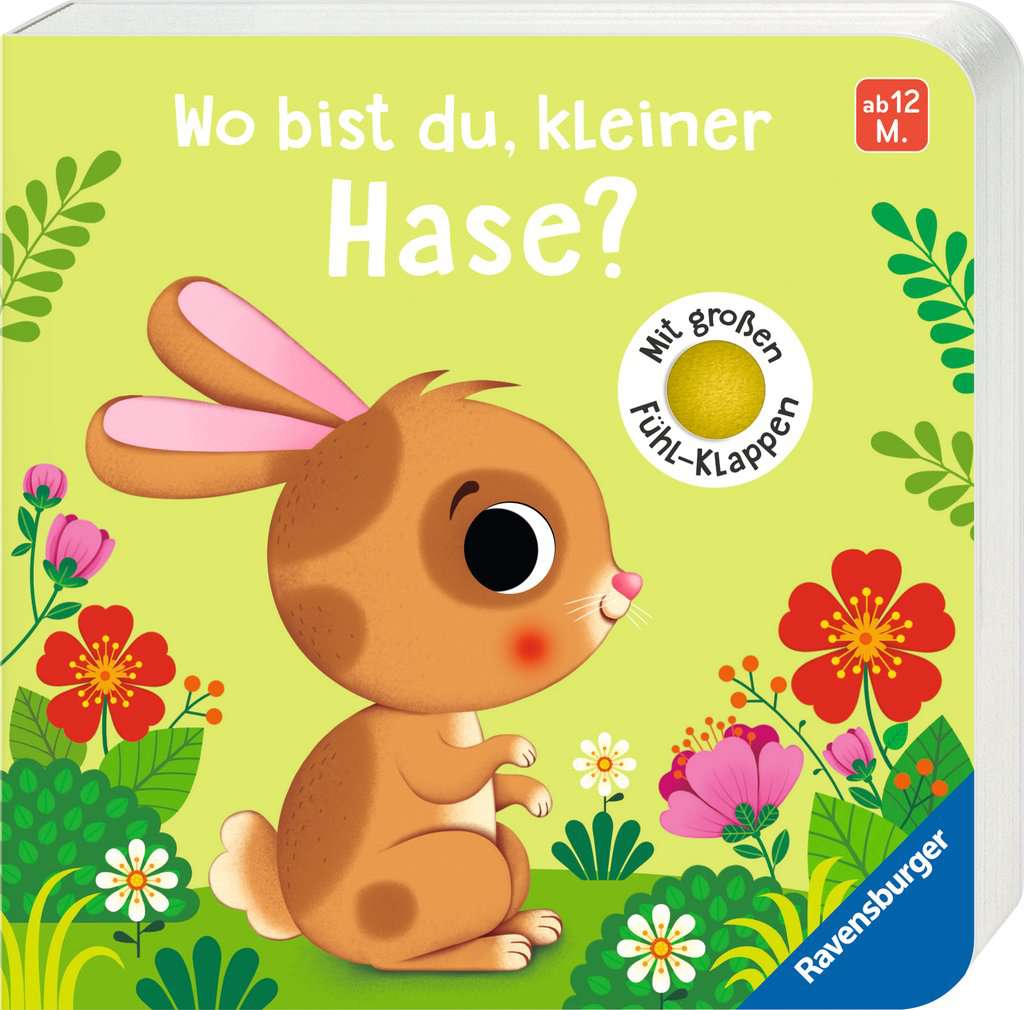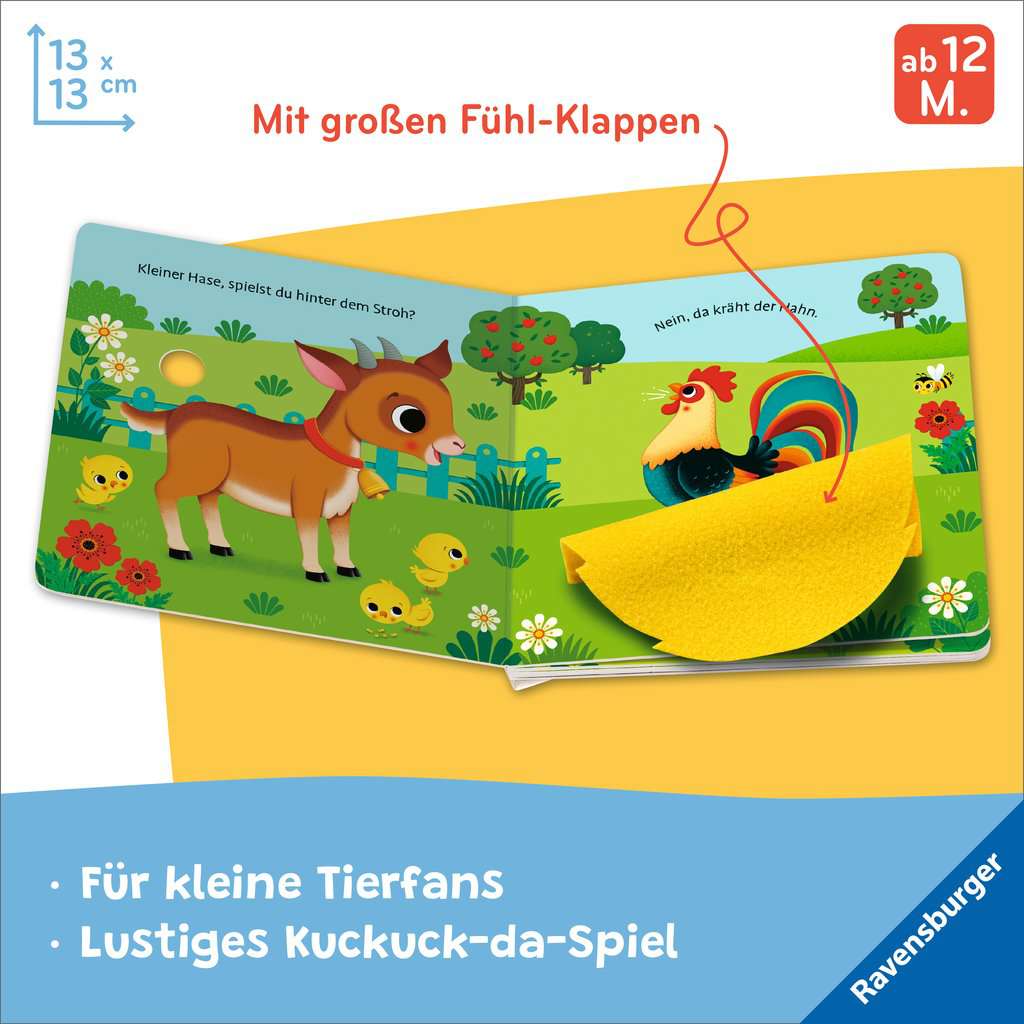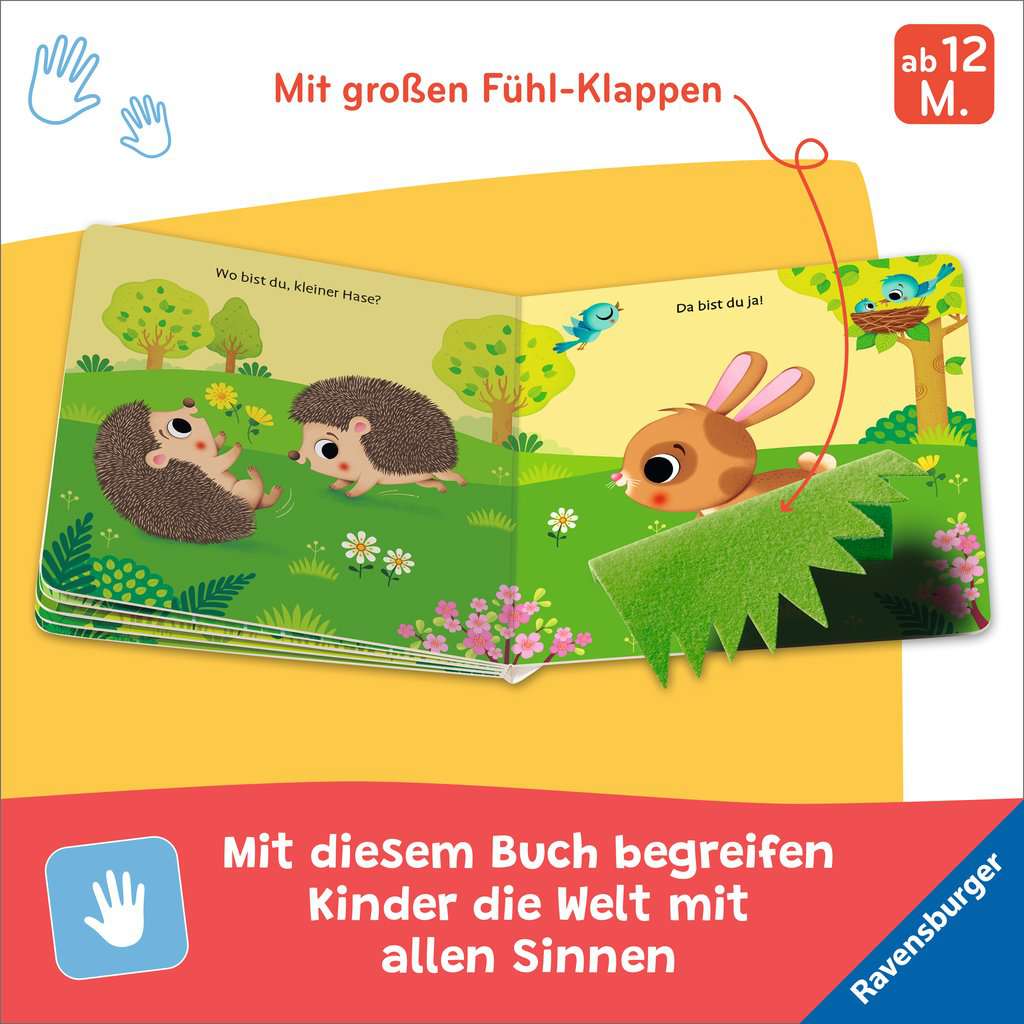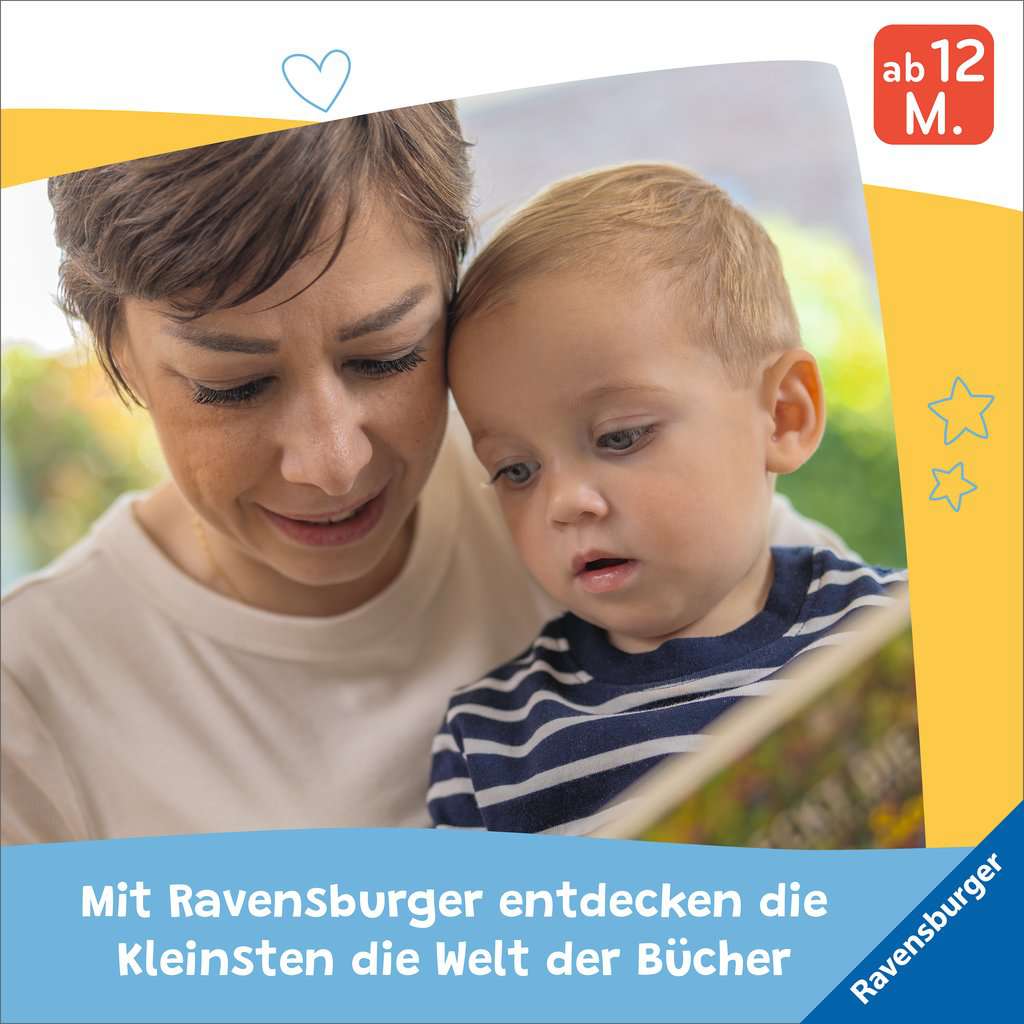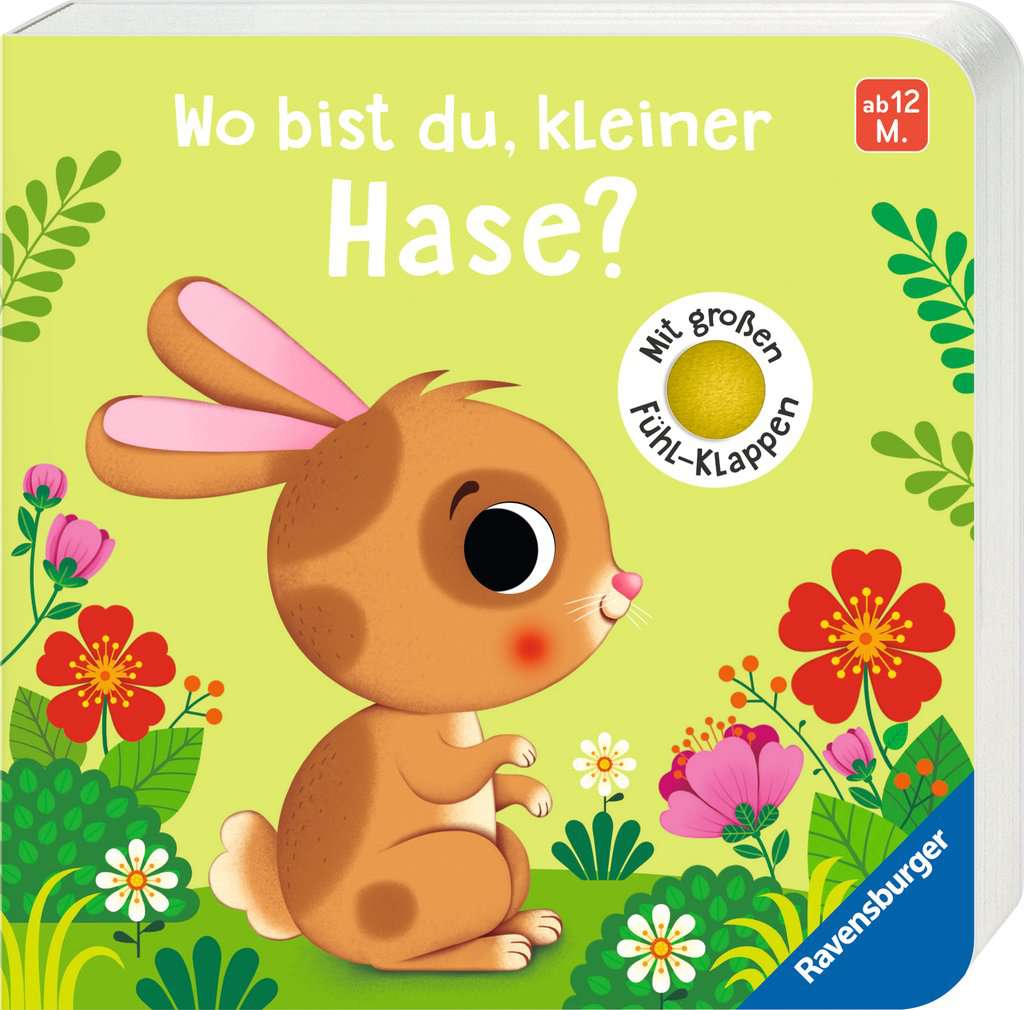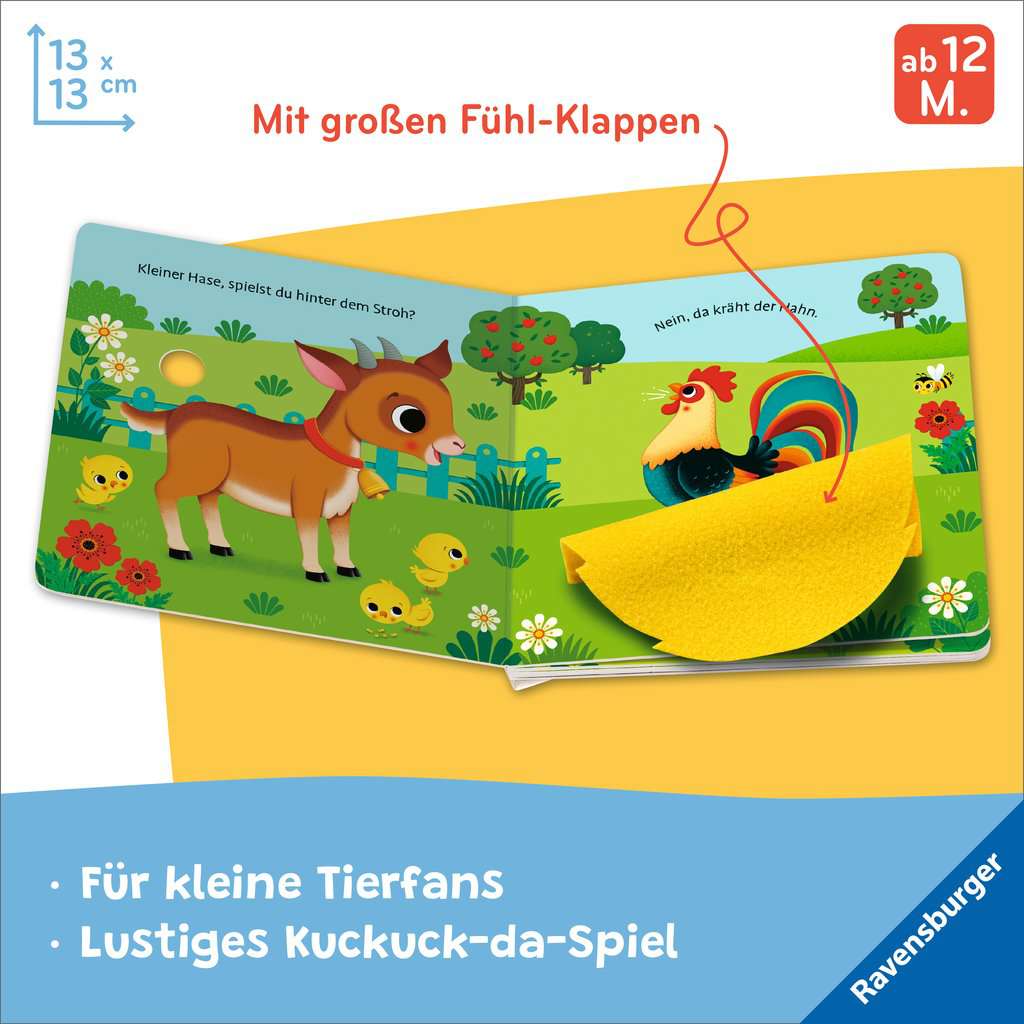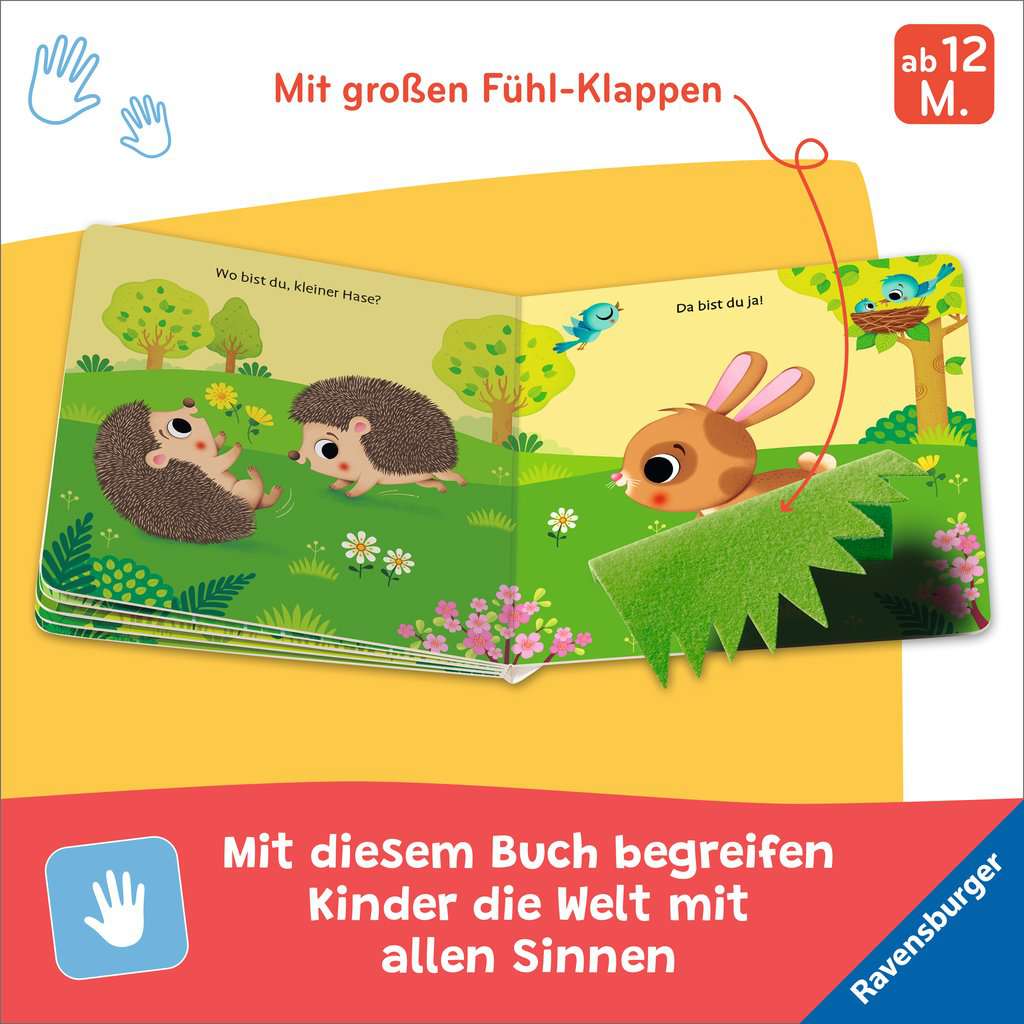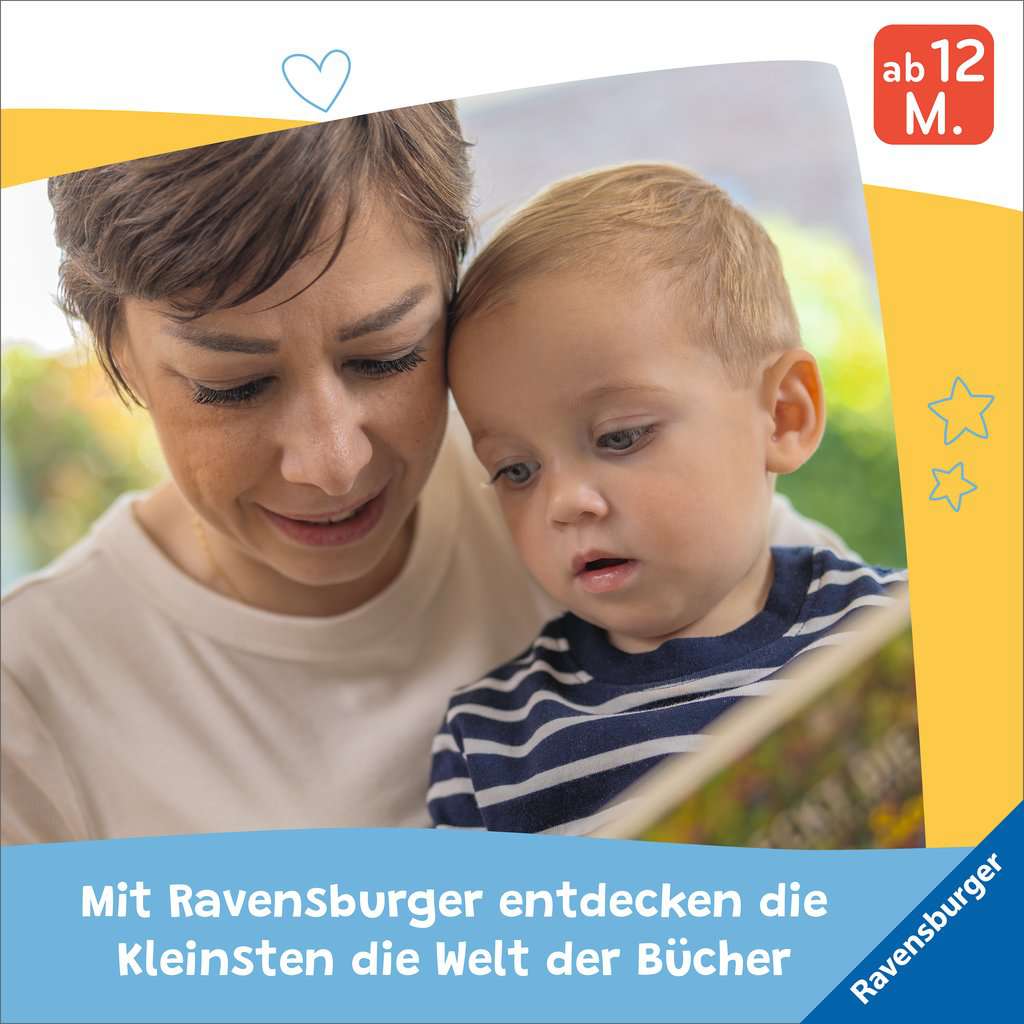 Where Are You, Little Rabbit? – With large tactile flaps
Wo bist du, kleiner Hase?
View all books in the series
Even children's small hands can easily open the sturdy tactile flaps and find many animals hiding behind them!


Features 5 large and soft fabric flaps

Small and handy format to carry around

With short texts to read aloud and speak along to

12 pp
12 months +
13 x 13 cm
EUR 7.99
November 2022
Board Book
978-3-473-41839-8
• With textile flaps.
Content
Many animals are out and about in the forest and the meadow. But where is the little rabbit? Even children's small hands can easily open the sturdy, saliva-resistant tactile flaps made from thick fabric to find out. A brief question-and-answer game sparks the little ones' curiosity and playfully supports their language acquisition.
About the Series
Each of these little books is an entertaining search game for very young children, casually training their fine motor skills and teaching them to recognise and name their favorite animals. Each of the five double pages features a large die-cut flap on the right-hand side, made from a felt-like fabric. Behind these flaps, animals are hiding.
The Illustrator
Naples is my city. This is where I live, this is where I used to fill sheets, notebooks and diaries with my drawings when I was a child. After studying architecture, I realised that what I liked a lot more than straight lines and square corners was curved, soft pencil strokes, a magic wand that was capable of narrating my imagination in a blank space. These days, illustrating texts for children is my job; paper and pencil have given way to tablet and digital pen, but the passion and the feeling are still the same.