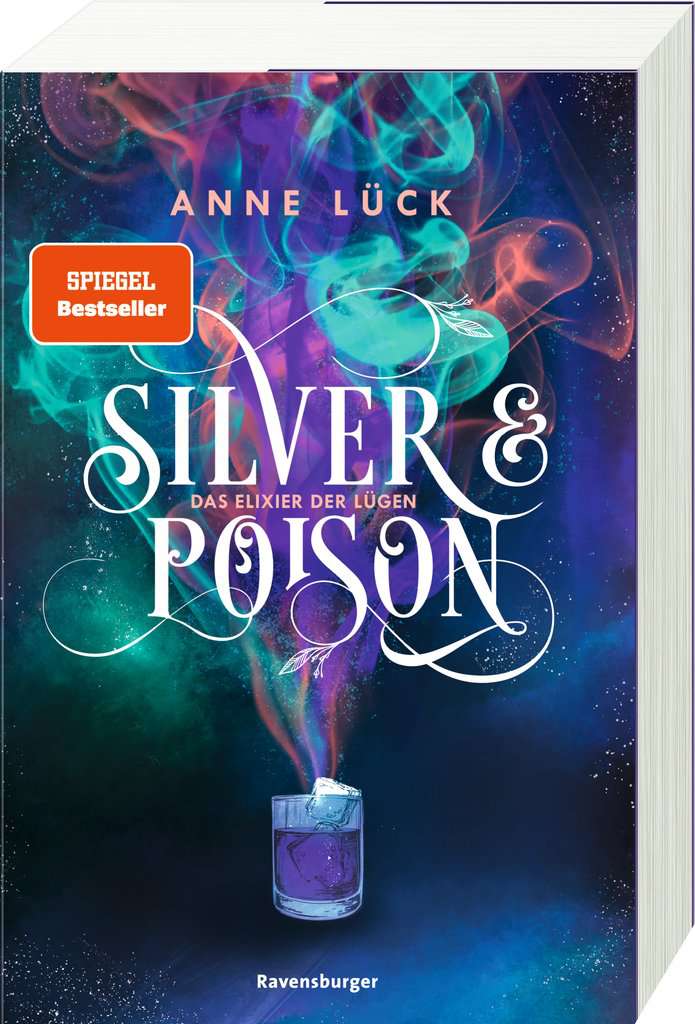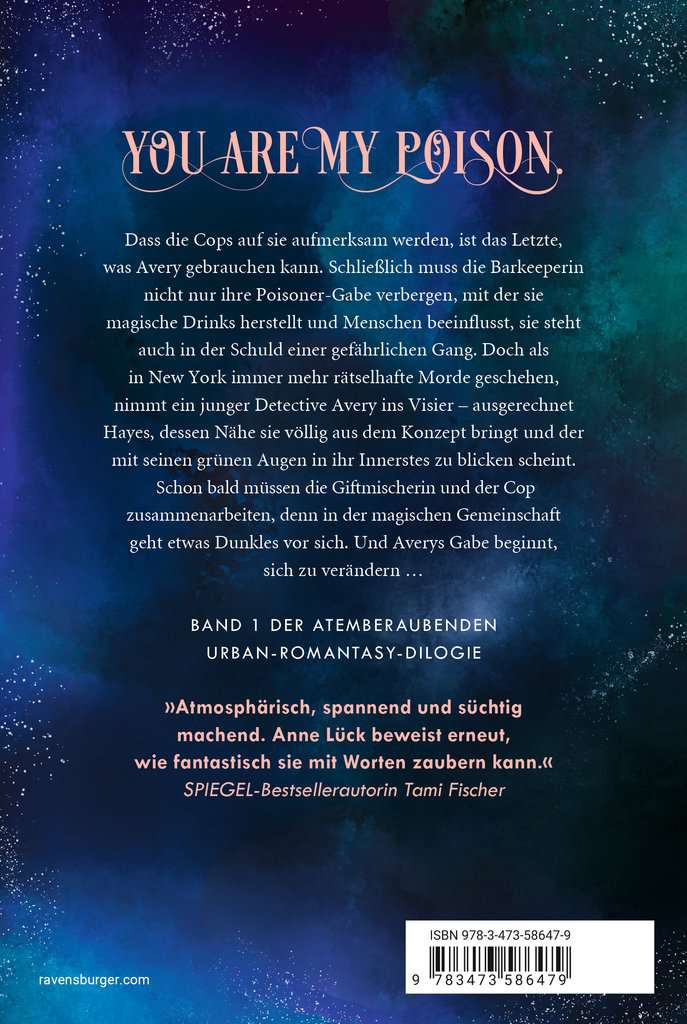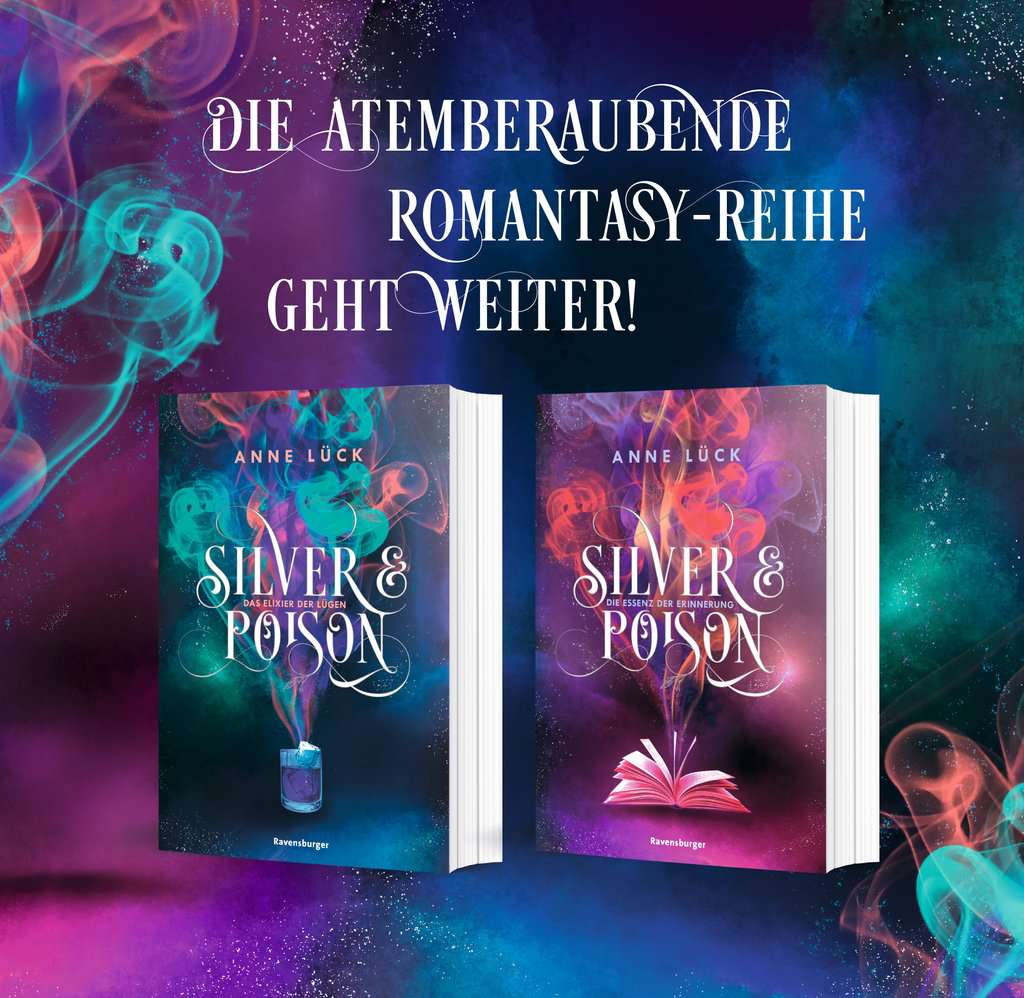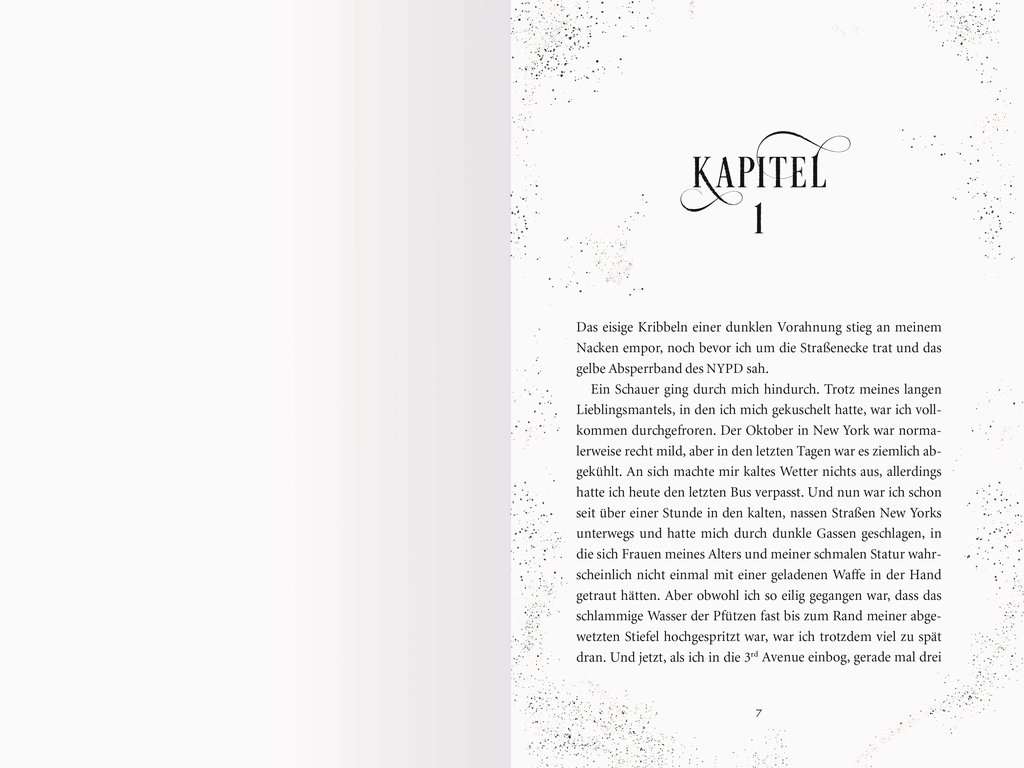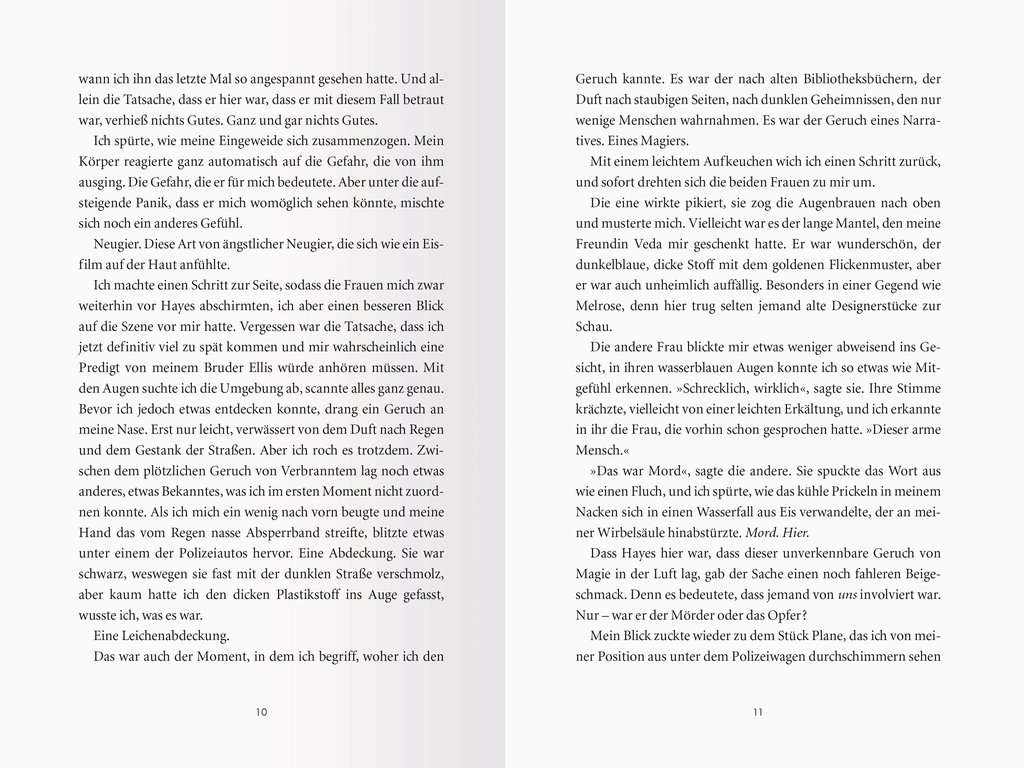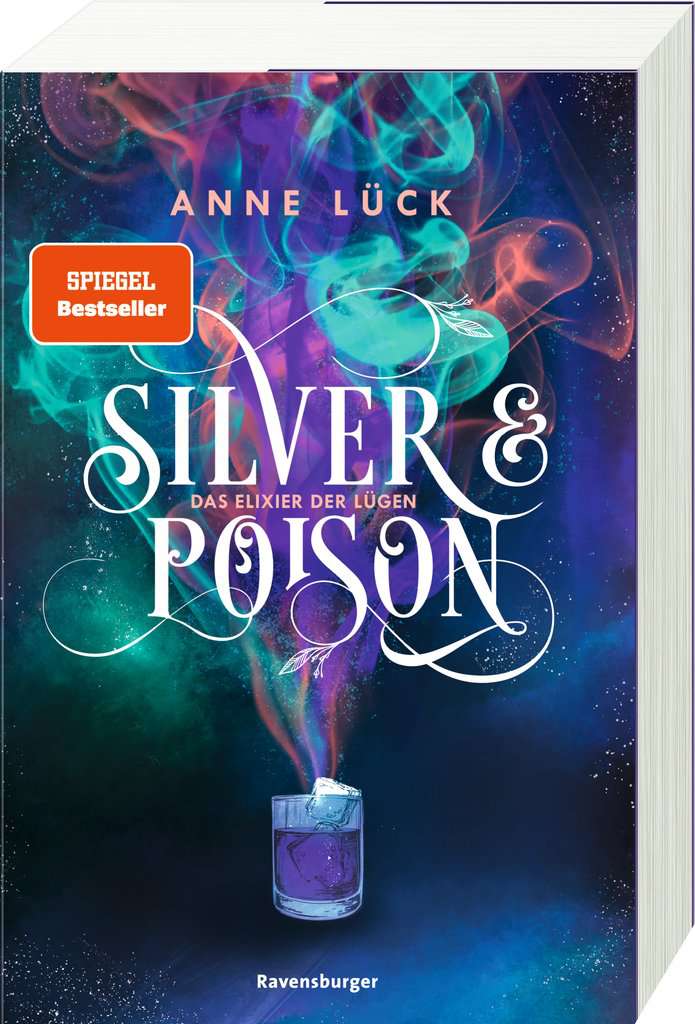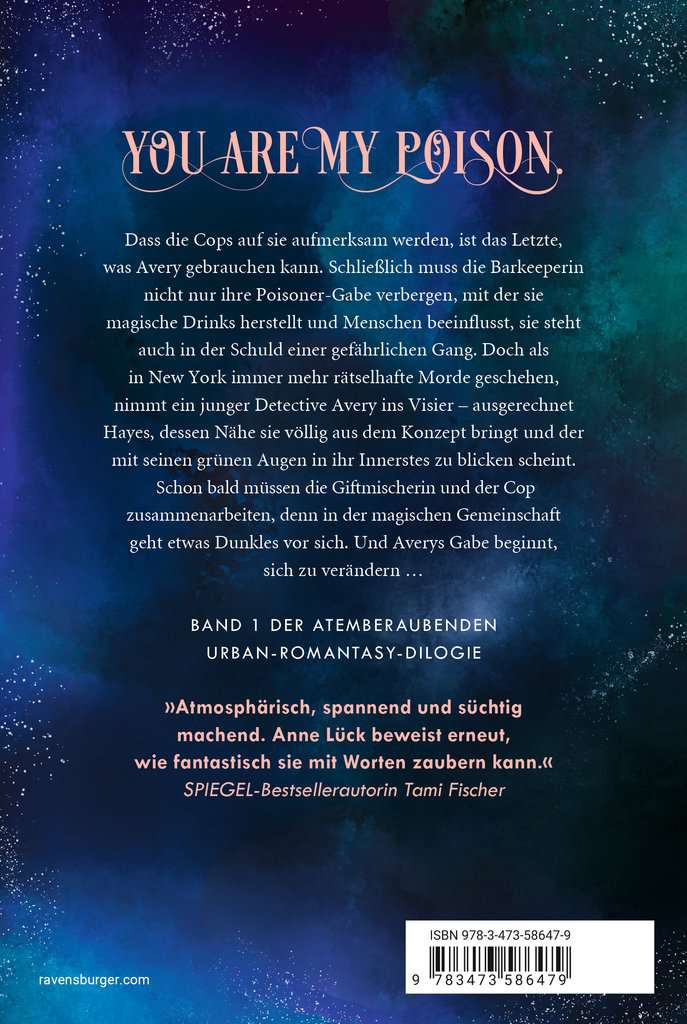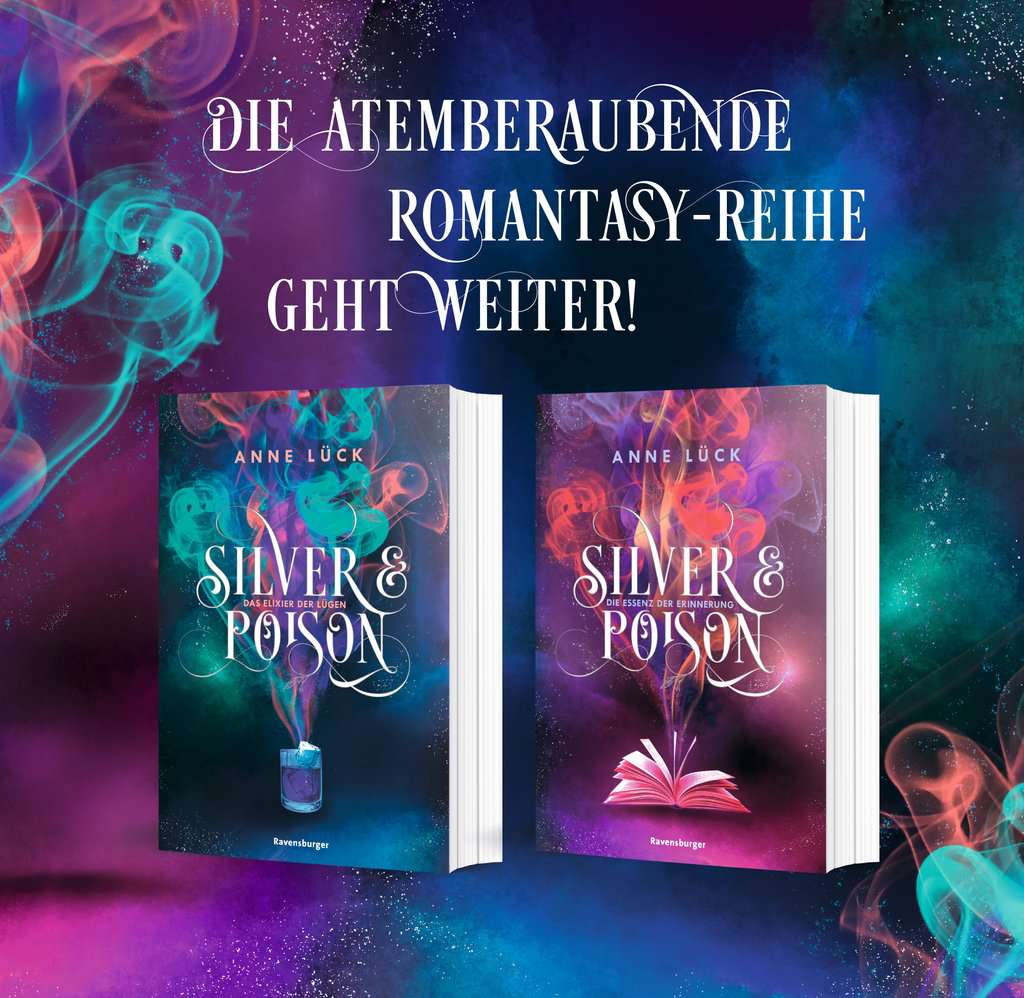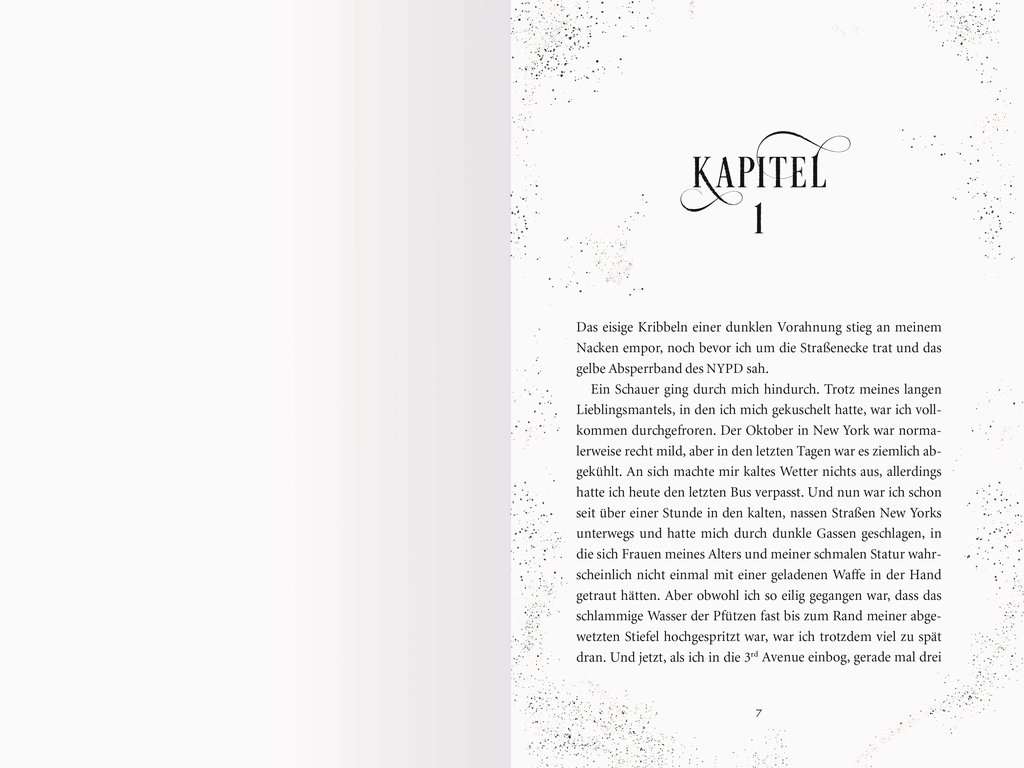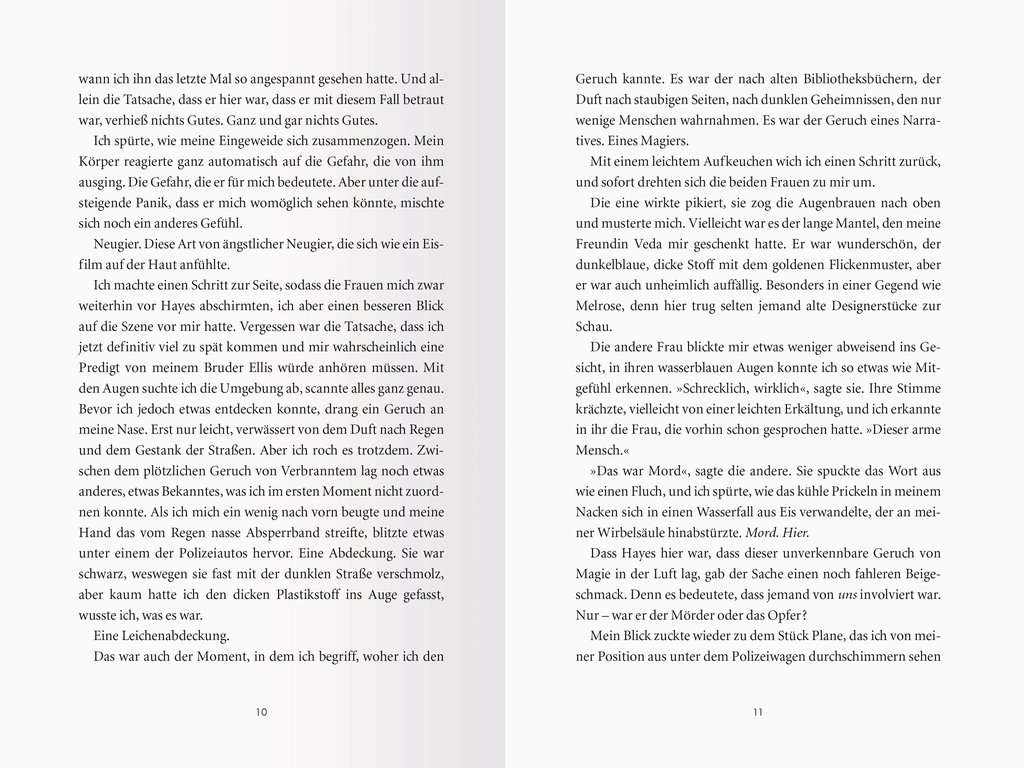 Silver & Poison (Vol. 1): The Elixir of Lies
Silver & Poison, Band 1: Das Elixier der Lügen
View all books in the series
Exciting romantic urban fantasy set in New York's bar scene
448 pp
16 years +
14 x 21 cm
EUR 15.99
January 2023
Softcover
978-3-473-58647-9
Content
Most of the customers who come to her family's bar think nineteen-year-old Avery is a perfectly normal barmaid. Only insiders know about her special gift: she is a Poisoner, with the ability to make magical drinks that affect other people's emotions. Avery has known since childhood that her family have the Poisoner gift and are part of New York's magical underworld, which must remain hidden from non-magical people.
But Avery has other secrets too: since making some bad decisions a few years ago, she's been in the debt of a New York gang. Only by doing jobs for them can she settle her debts and one day be free. Unfortunately, her illegal activities come to the attention of Hayes, a police officer who also belongs to the magical community. He keeps a close eye on Avery, and the pair of them become embroiled in a tense game of cat-and-mouse.
But little do Avery and Hayes know there is a conspiracy afoot which could spell disaster not only for the magical community but for the whole of New York City. Only by working together can they solve the mystery – and find out more about Avery's dark powers, which grow stronger by the day and pose a deadly threat to anyone who gets close to her.