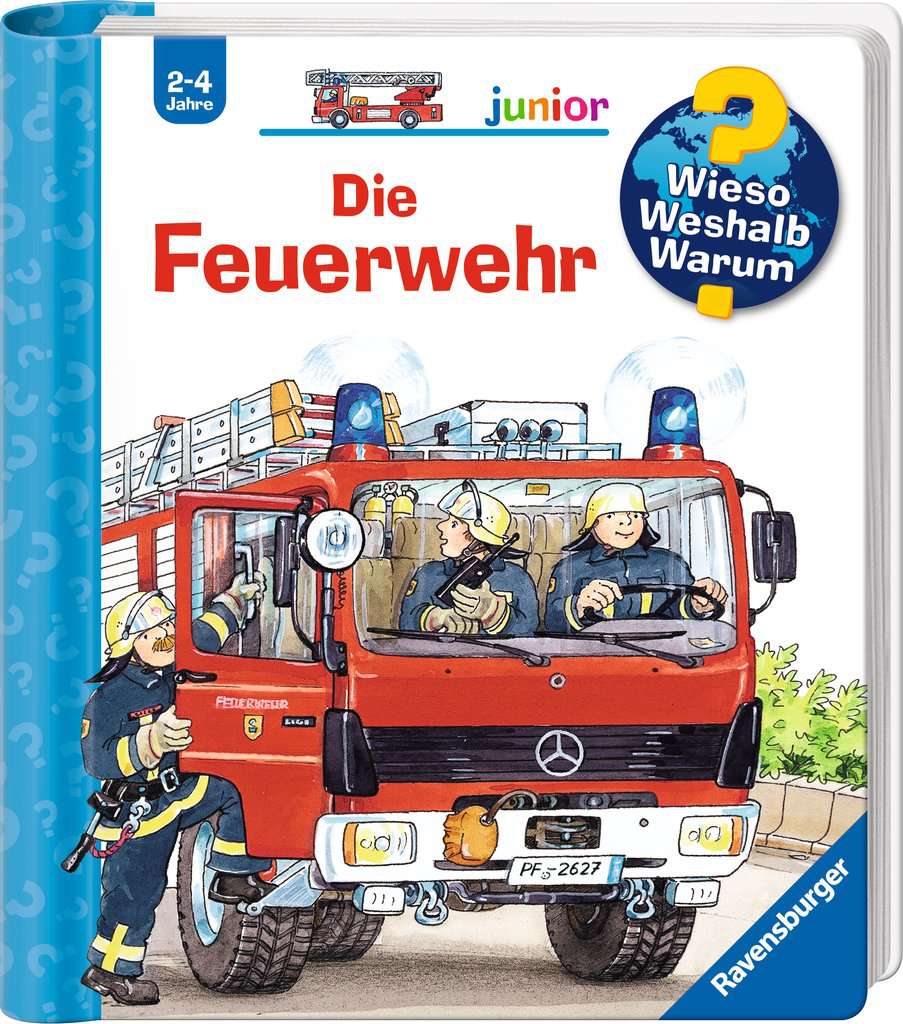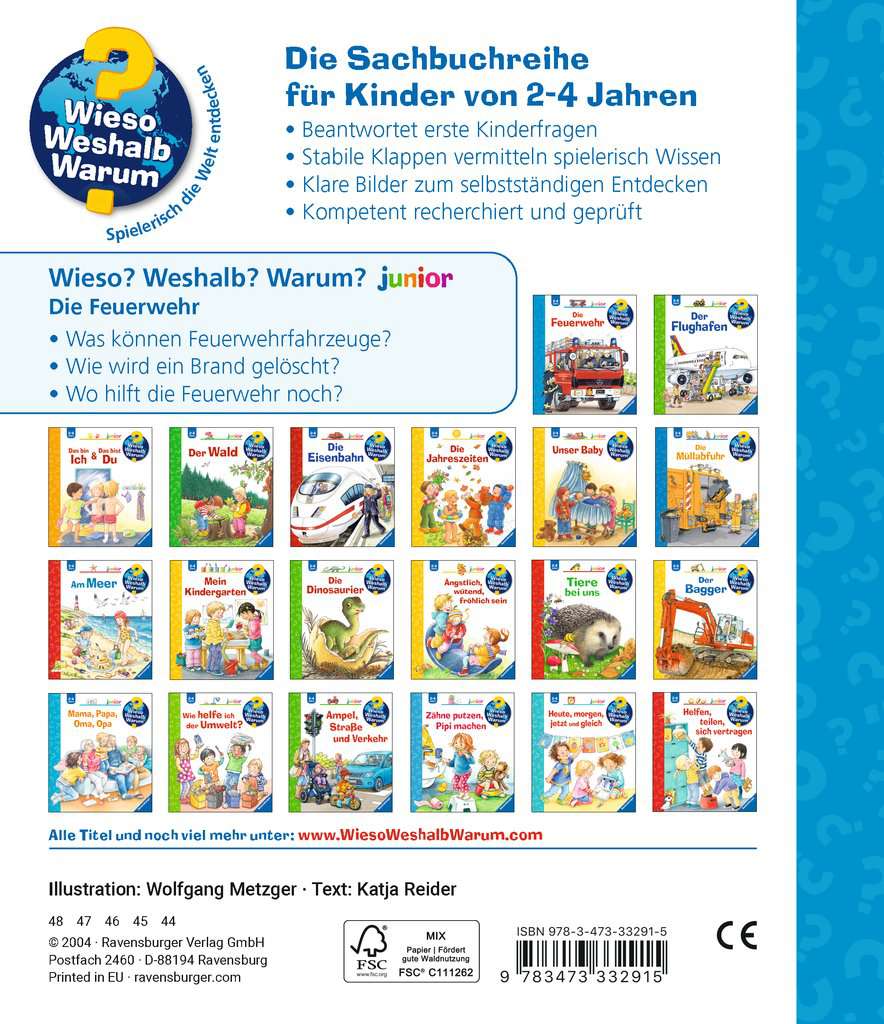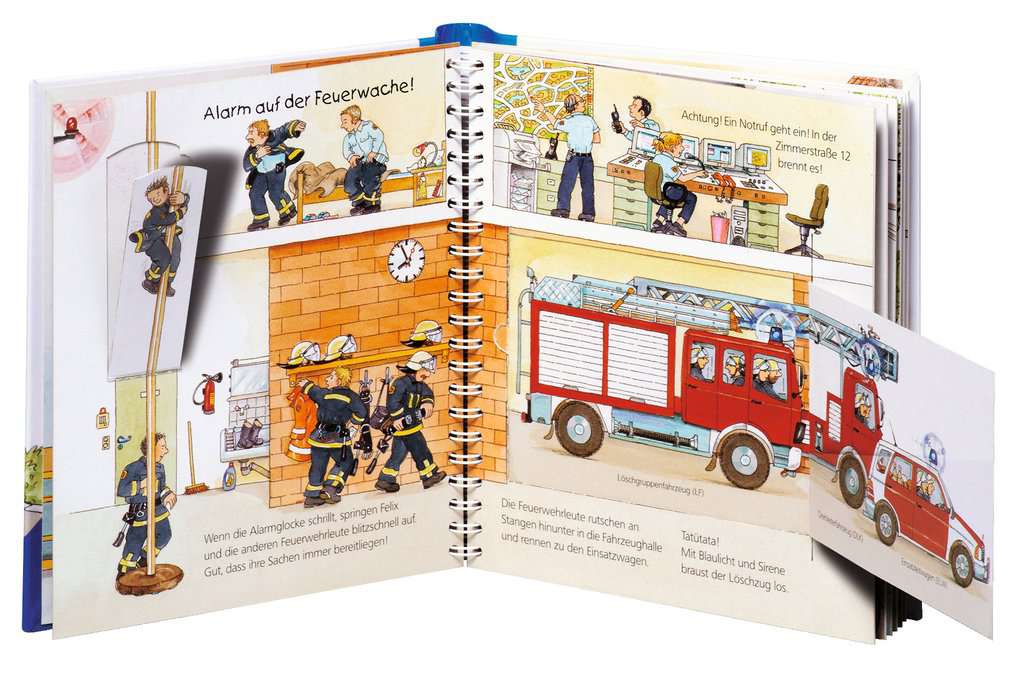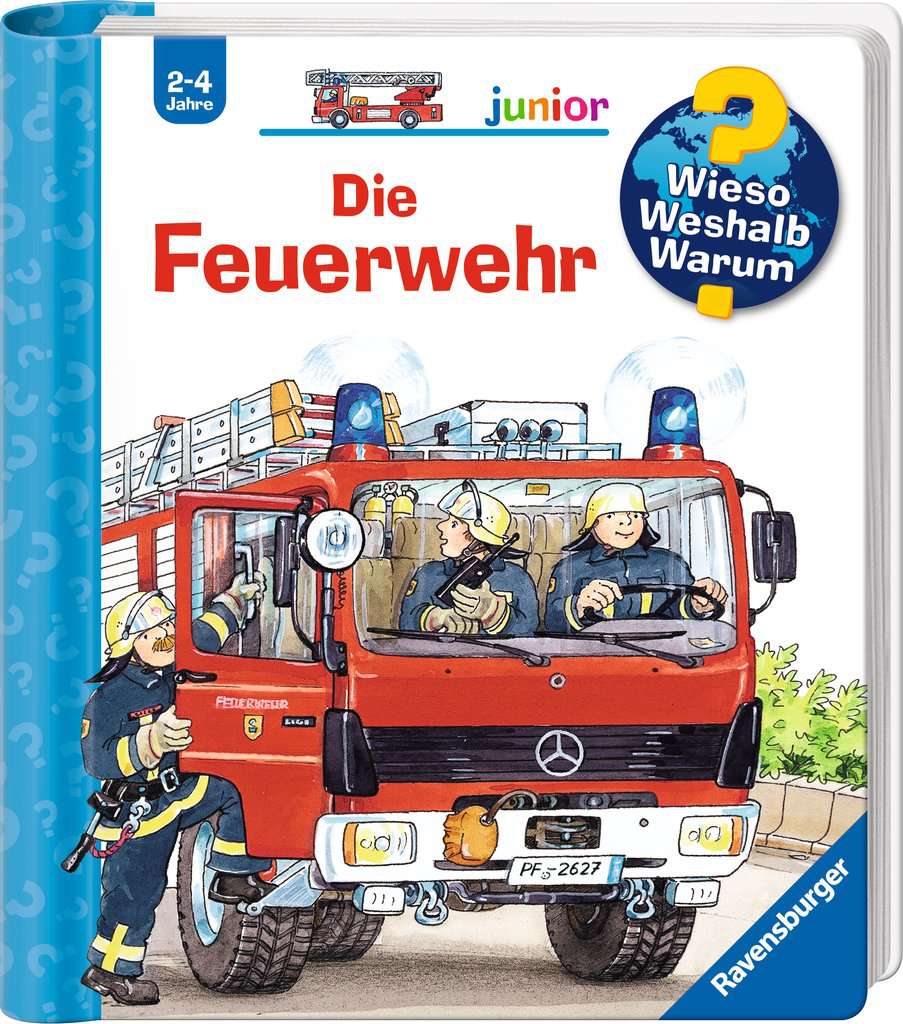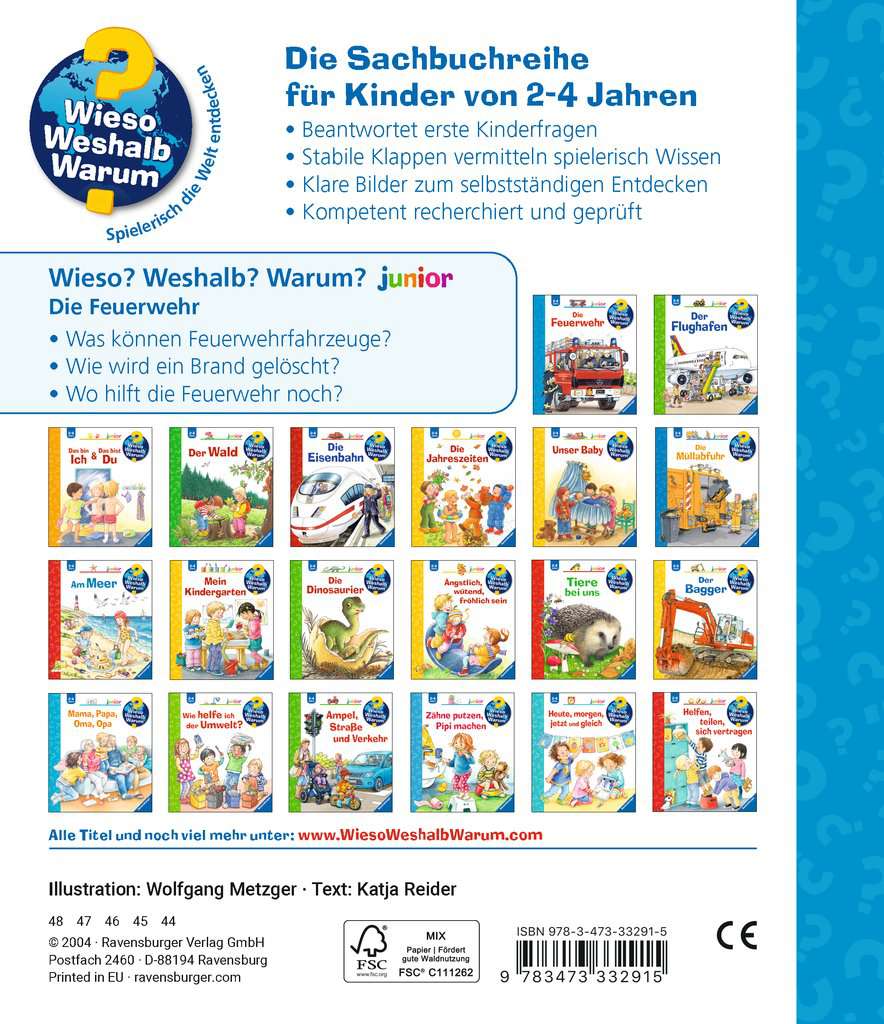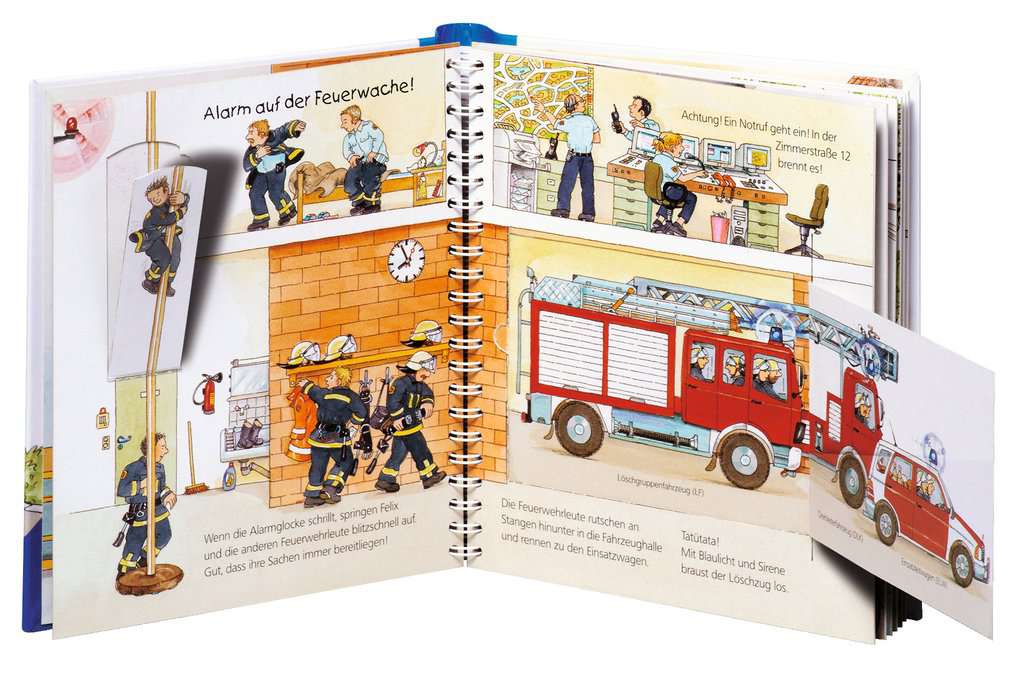 Why? Why? Why? Junior (Vol. 2): The Fire Brigade
Wieso? Weshalb? Warum? junior, Band 2: Die Feuerwehr
View all books in the series
More than 1 million copies sold in Germany.


WWW Junior has sold over 6 million copies in Germany

WWW Junior has been translated into 16 languages

With playful elements, flaps to lift and windows to peer through

16 pp
2 years +
18 x 19,7 cm
EUR 11.99
January 2004
Wire-O
978-3-473-33291-5
• With flaps and half-punchings.
Content
Alarm at the fire station! Quickly Felix Funke and his colleagues put on their uniforms and slide down the pole. Into the fire engines and quickly off to the scene of the fire. Small children can act all this out in movement flaps and thus remember it. The fire brigade's other duties are not neglected either and are shown here in a playful way. In this Why? Why? Why? Junior book, a subject ever favorite with children is given new life with the identification figure "Felix Funke" and the playful wording.
About the Series
WWW Junior is a unique invitation to discover the world in a playful way. The junior series features a compact format with large, movable flaps for kids thirsty for knowledge. Centered on who-what-how questions, the titles in this series take on fascinating subjects. The questions of 2- to 4-year-olds are to a large extent answered by information contained in the illustrations, complemented by clear, friendly texts.
The Author
Katja Reider studied German and publishing and for many years was press speaker for the "Youth Research" competition in Hamburg, Germany. She became an author after the birth of her own children and has since then published numerous books for children and young people, many of which have been translated into other languages.
The Illustrator
Wolfgang Metzger is trained in lithography and graphic design. After his studies he illustrated textbooks for a long time, but has concentrated on designing and illustrating children's books for more than 20 years. His books have become bestsellers, with more than 8 million copies sold in German language territories. Wolfgang Metzger has four daughters and lives with his family near Stuttgart.
Rights Sold
Albanian (Albania, Kosovo, Macedonia), Chinese (worldwide without Hongkong,Taiwan,Macao), Czech, Danish, French, Hungarian, Italian, Korean, Mexican (Spanish for North and South America), Norwegian, Russian, Slowakian, Spanish (Castilian and Catalan), Turkish