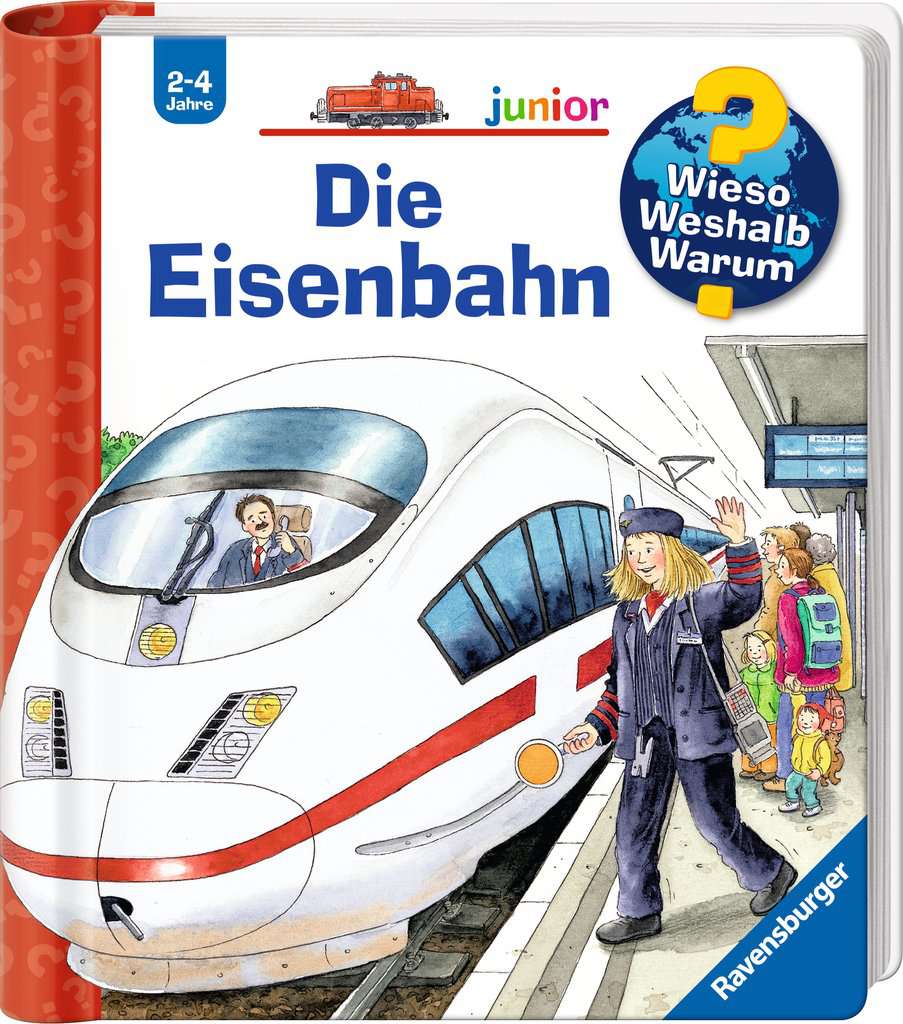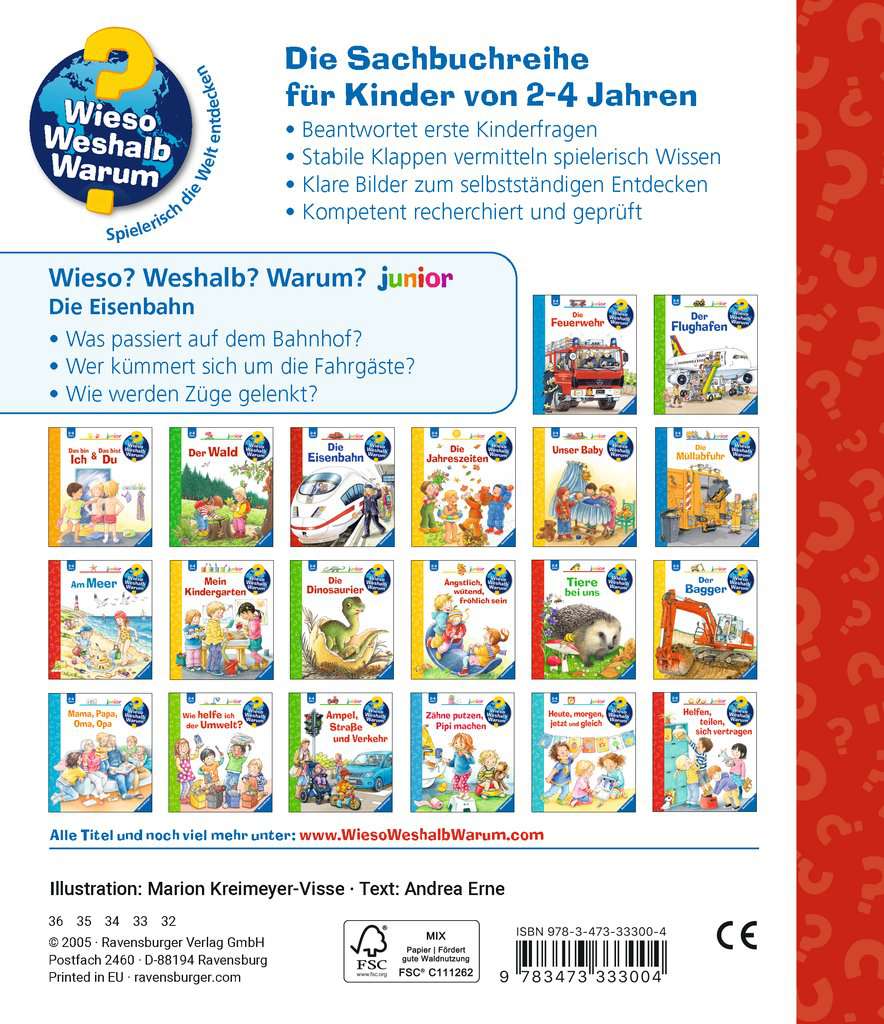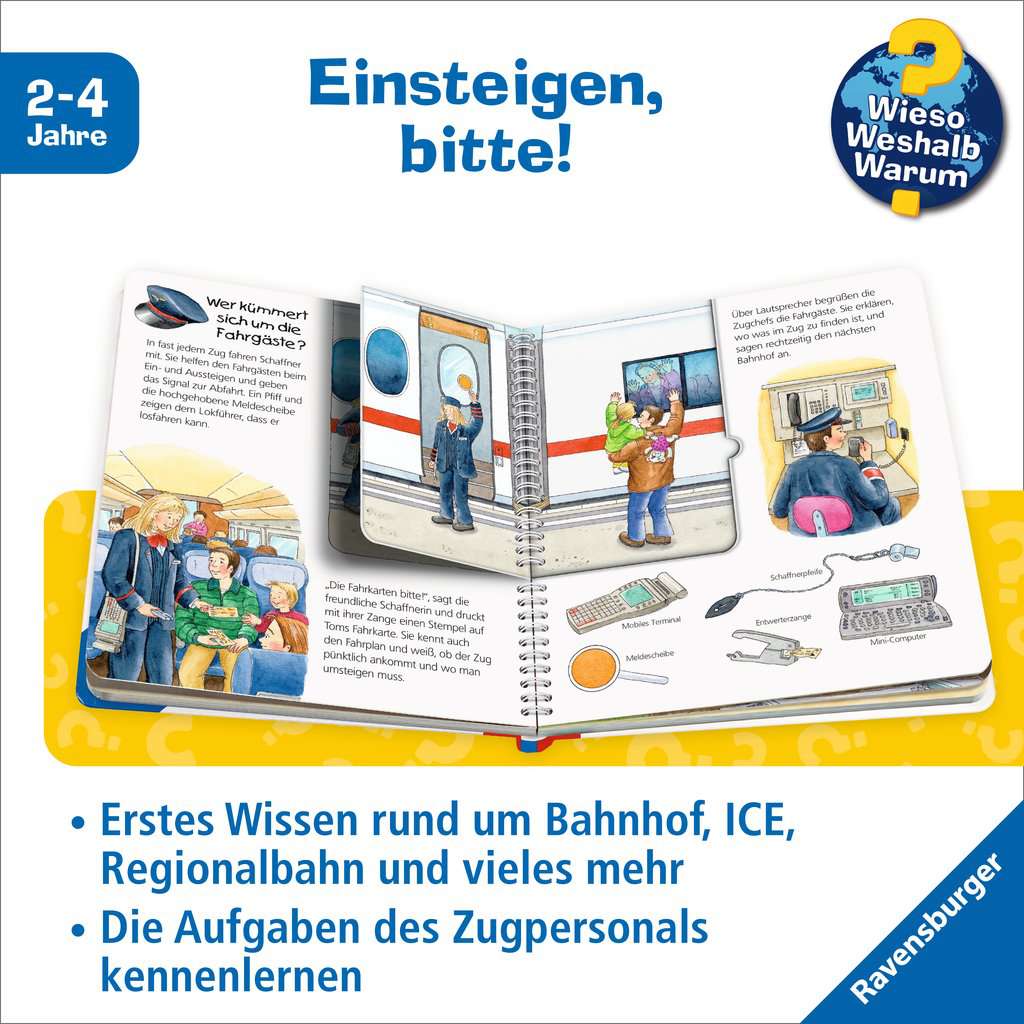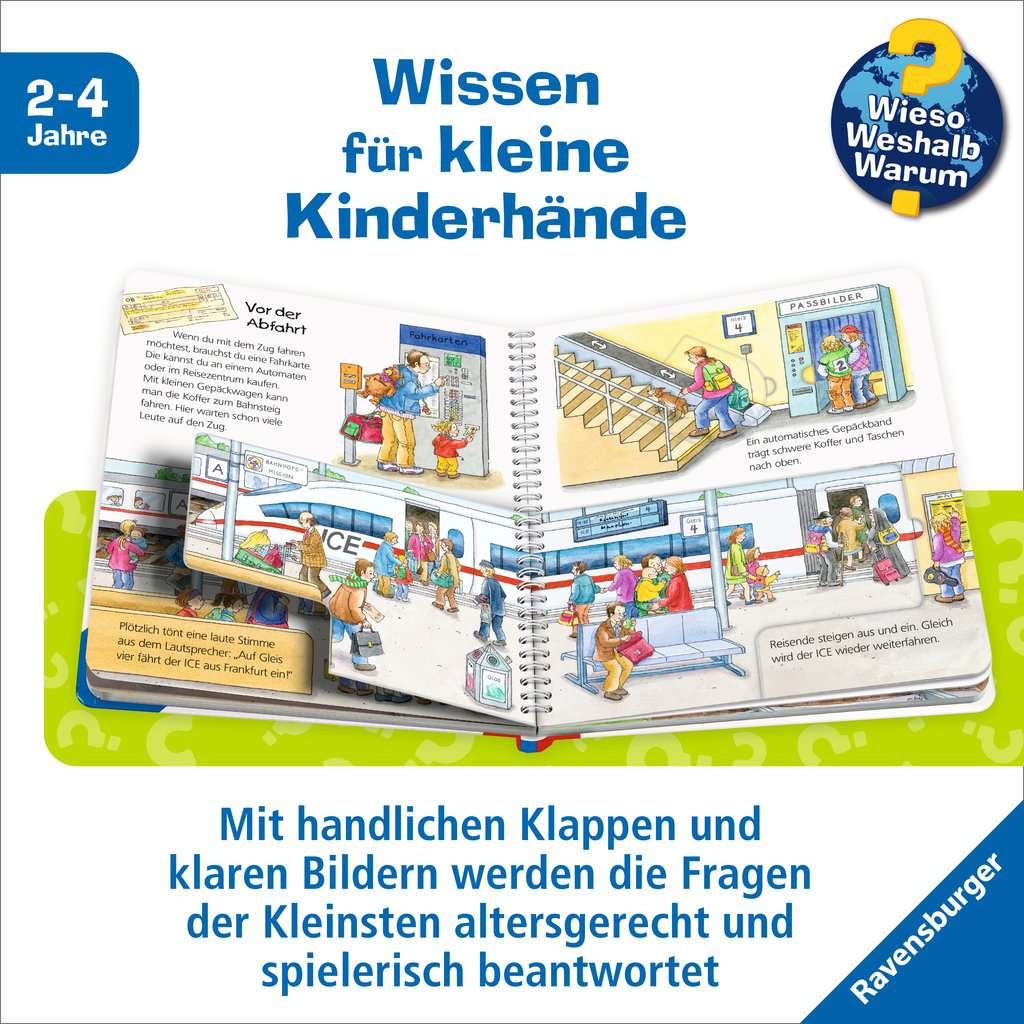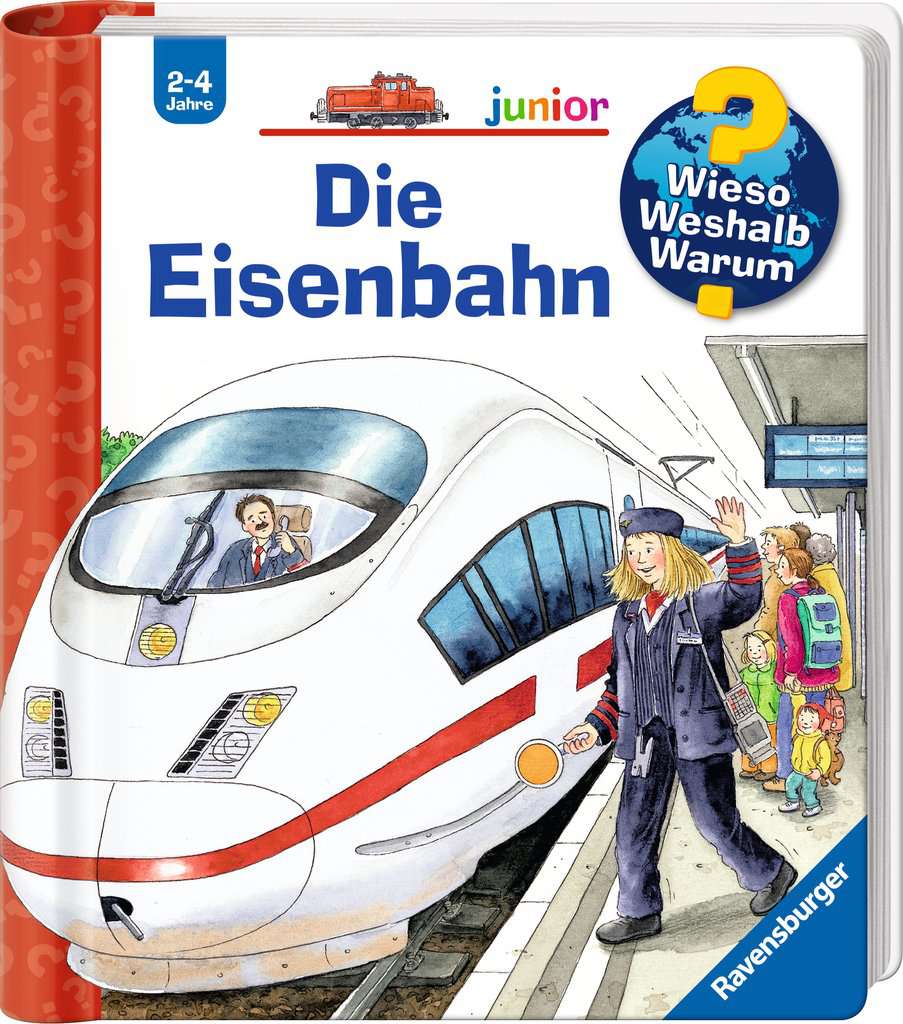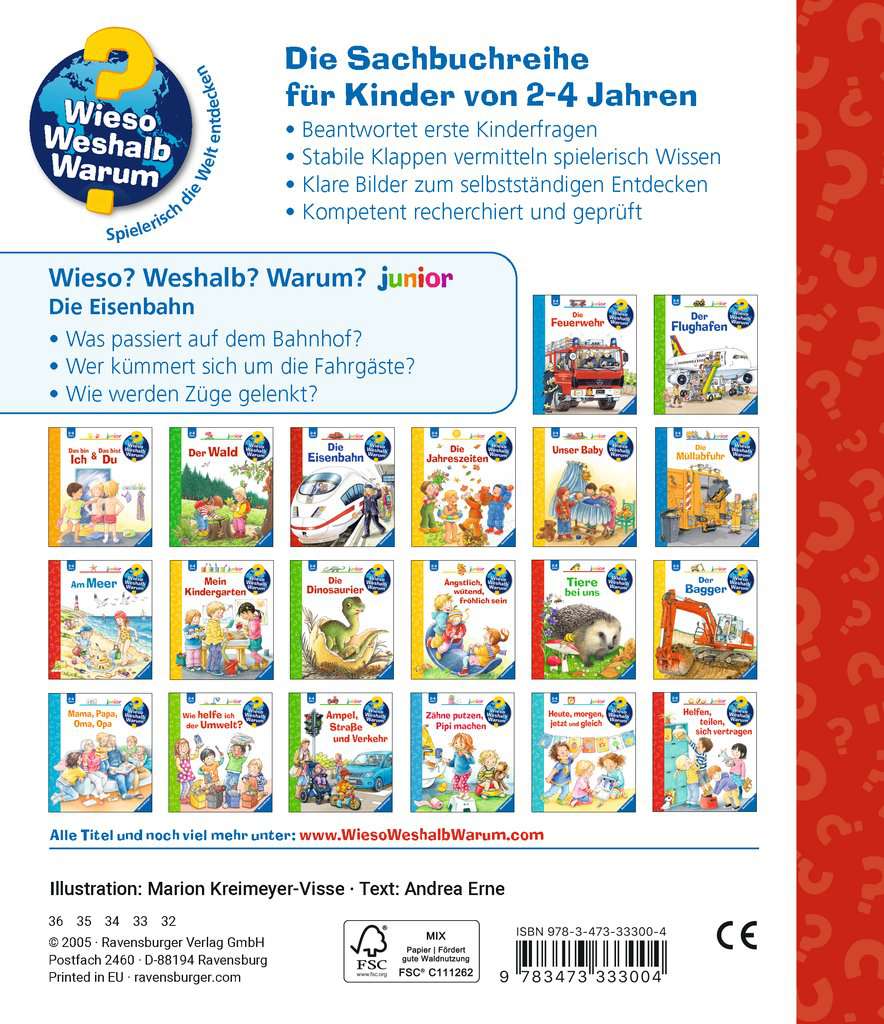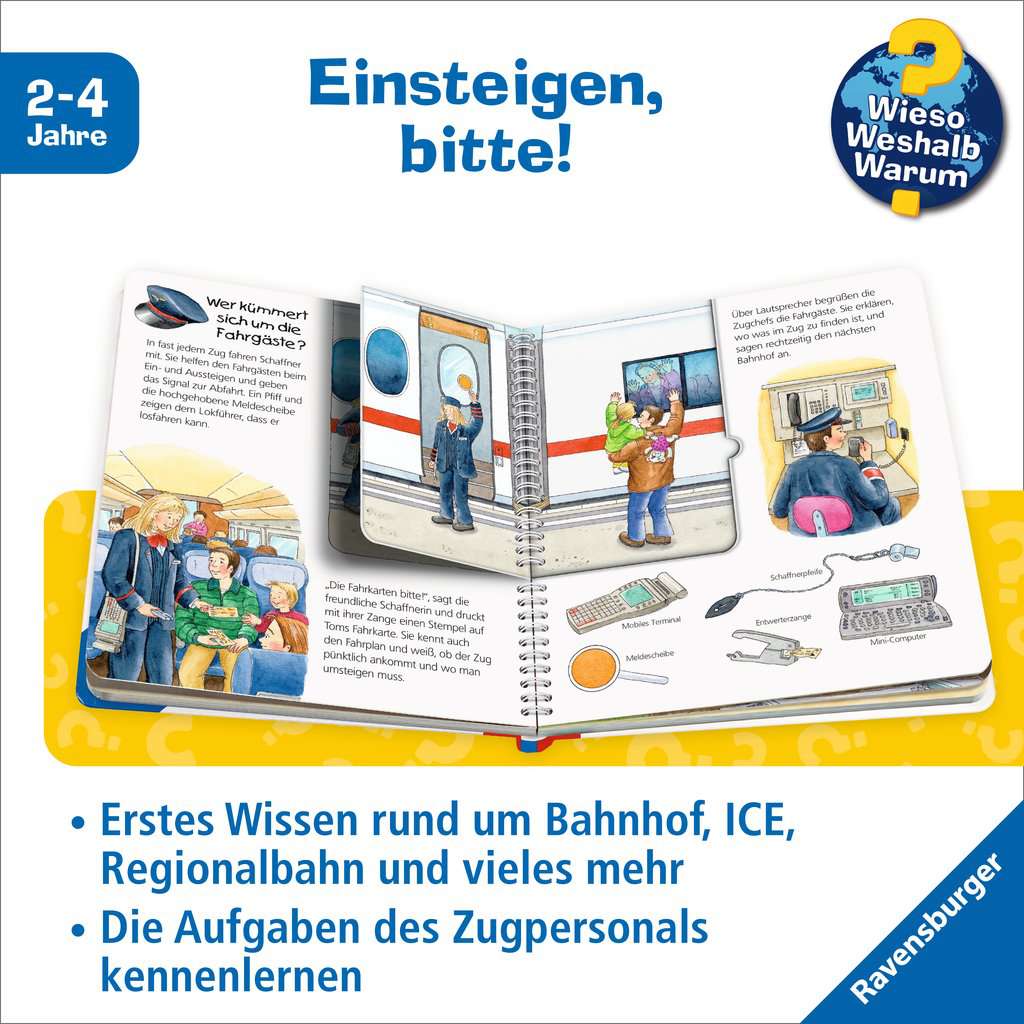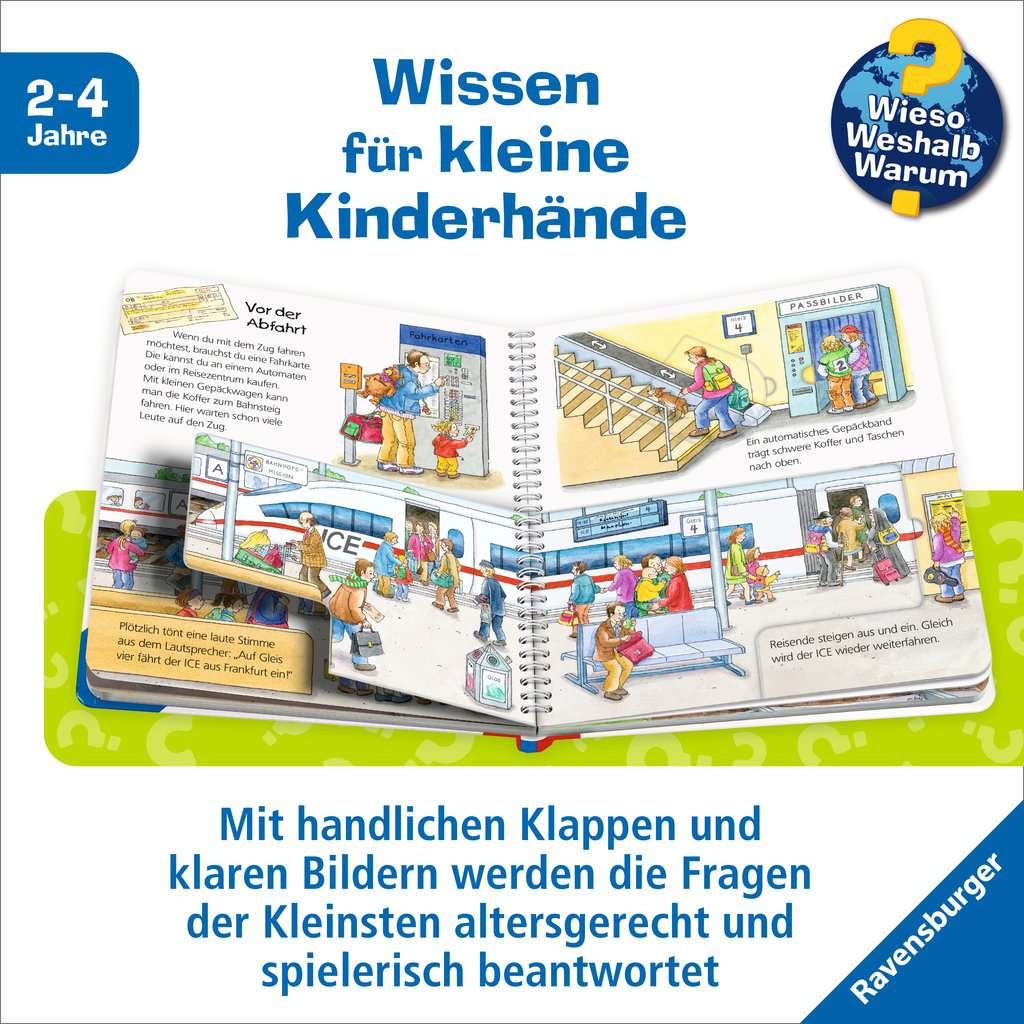 Why? Why? Why? Junior (Vol. 9): The Railroad
Wieso? Weshalb? Warum? junior, Band 9: Die Eisenbahn
View all books in the series
This book delves into the world of trains and railway stations, those hives of activity surrounding them.


WWW Junior has sold over 6 million copies in Germany

WWW Junior has been translated into 16 languages

With playful elements, flaps to lift and windows to peer through

16 pp
2 years +
18 x 19,7 cm
EUR 11.99
January 2005
Wire-O
978-3-473-33300-4
• With flaps and half-punchings.
Content
In many parts of the world, trains are second only to cars as the most familiar form of transportation, and one almost all children are enthusiastic about. Who steers a train? What do conductors do, exactly? Can cars ride on trains, too? Youngsters find train rides especially fun because they can move about during the ride, unlike in a car, and there's so much to see! Baggage cars, passenger cars, a dining car and maybe even sleeper cars.
In the train station, too, there is a lot to explore. What is on that big monitor? How do you know when a train arrives or leaves? Who can help with heavy baggage? This volume of WWW Jr. tracks down the answers to all the basics of railway transportation, as always offering clear, direct explanations. The large moveable flaps let children actually play with the book, even switching tracks. No wonder if they express the wish to be a railroad engineer when they grow up!
About the Series
WWW Junior is a unique invitation to discover the world in a playful way. The junior series features a compact format with large, movable flaps for kids thirsty for knowledge. Centered on who-what-how questions, the titles in this series take on fascinating subjects. The questions of 2- to 4-year-olds are to a large extent answered by information contained in the illustrations, complemented by clear, friendly texts.
The Author
Andrea Erne was born in 1958 in Stuttgart, Germany. She studied German, politics and cultural studies and began her career as an editor for a daily newspaper. She then moved to a large children's book publisher, and later began working freelance as an editor and author for book publishers and newspapers.
The Illustrator
Marion Kreimeyer-Visse was born in 1964 in Northrhine-Westphalia, Germany. She studied graphic design with an emphasis on book illustration at the technical university in Münster. She has been a freelance illustrator of children's books since 1991, working with a number of publishers of textbooks and children's books. Marion Kreimeyer-Visse lives with her husband and two children near Münster. With her pictures, she would like to "answer children's myriad questions about everyday life and provide them great pleasure in observing and discovering."
Rights Sold
Bulgarian, Czech, Danish, Hungarian, Italian (worldwide), Korean, Romanian, Russian (worldwide)