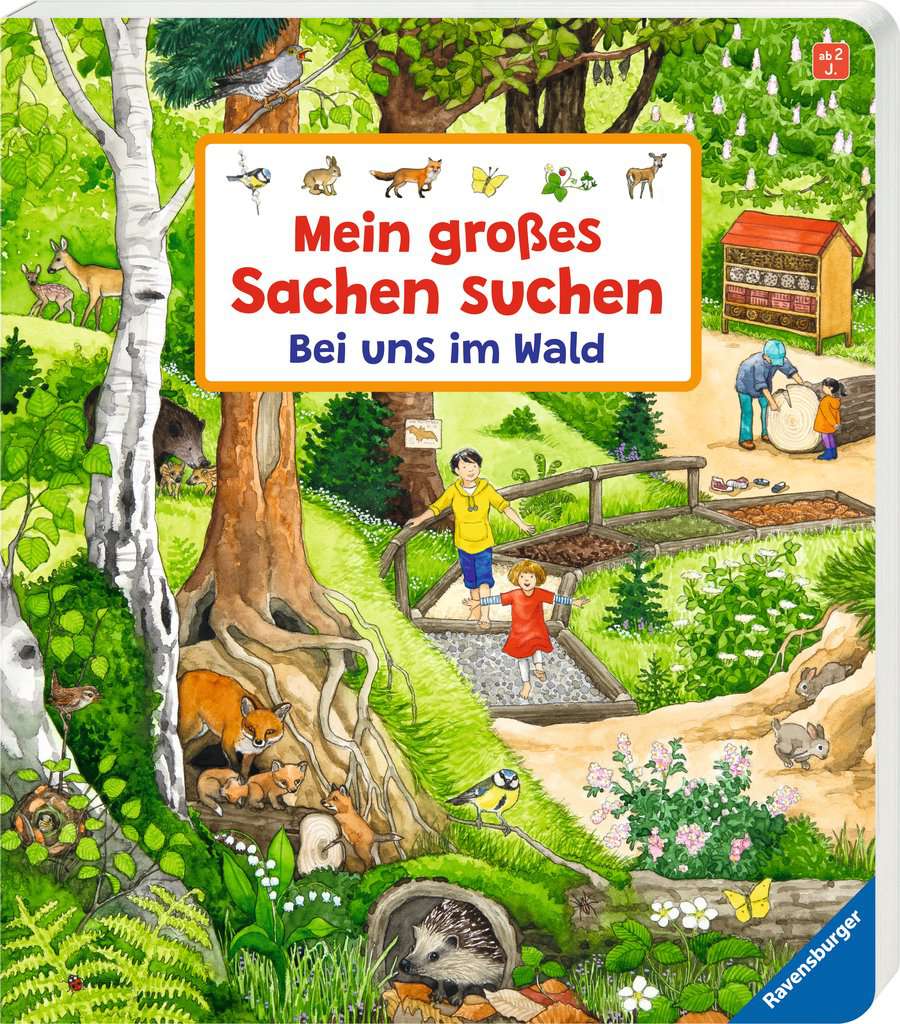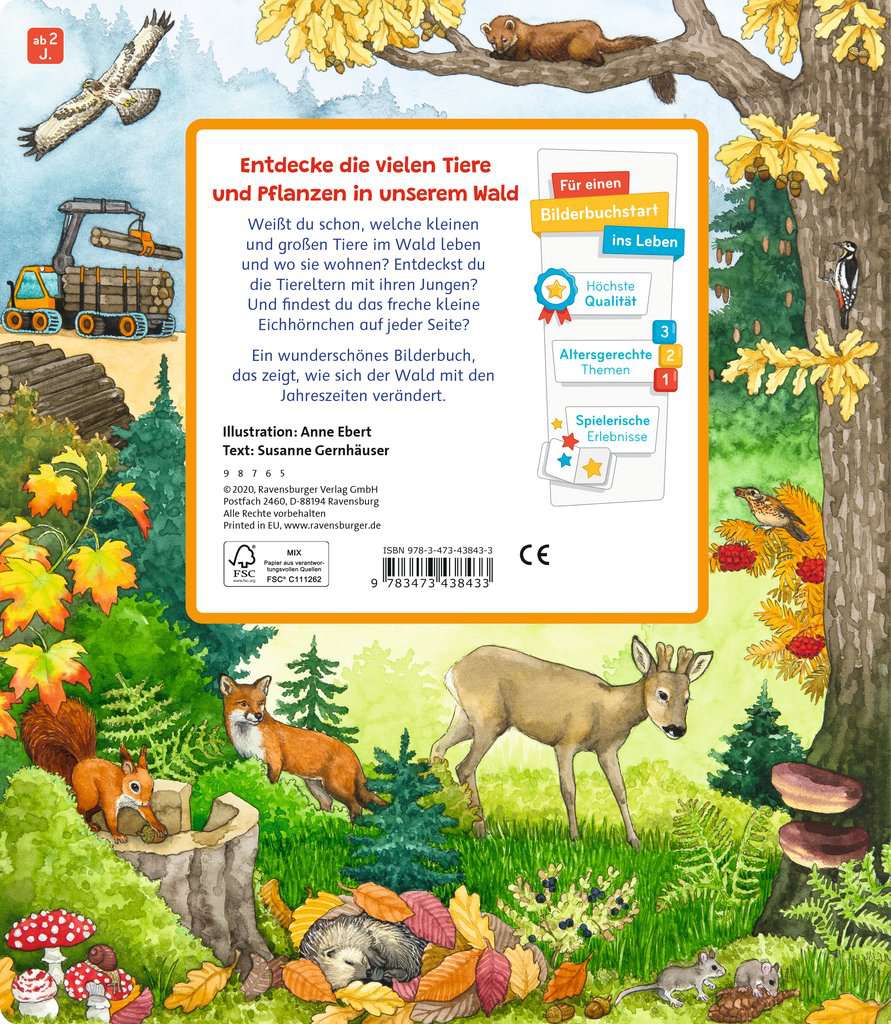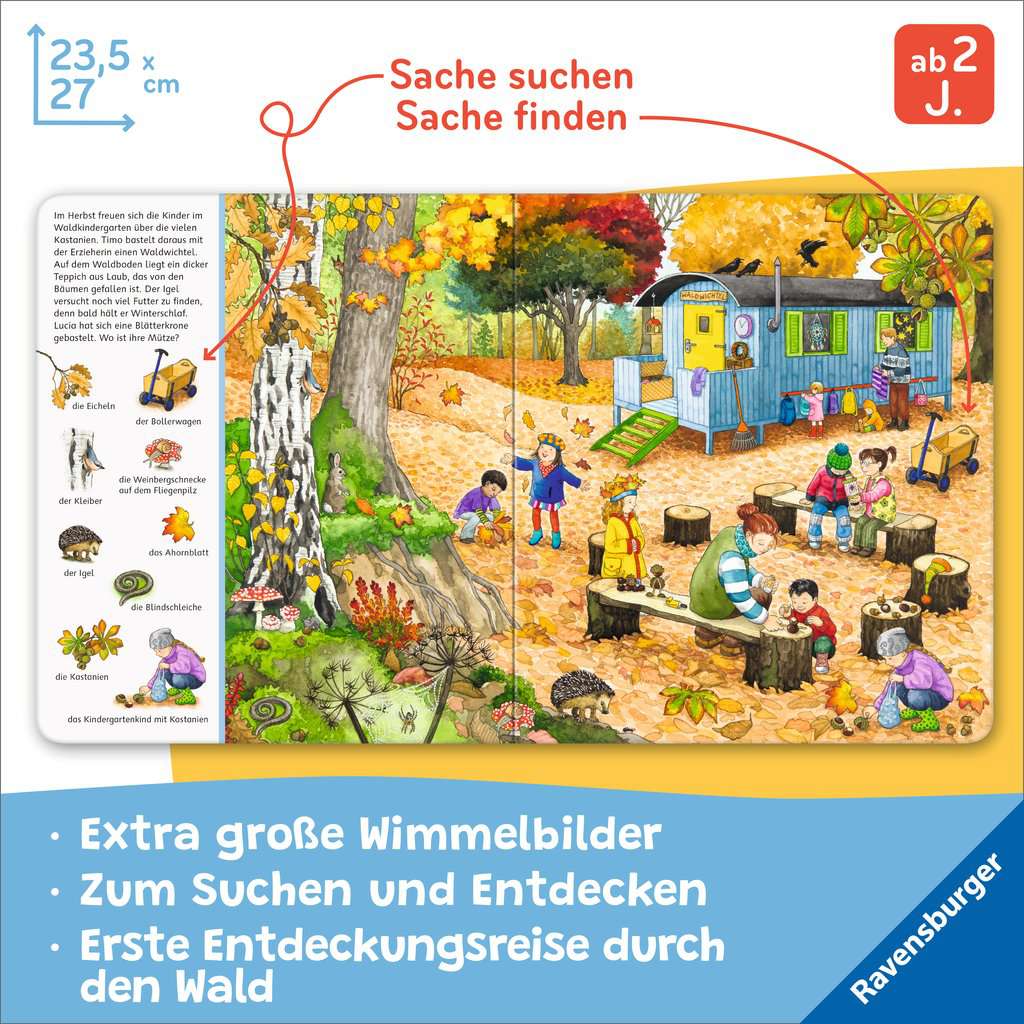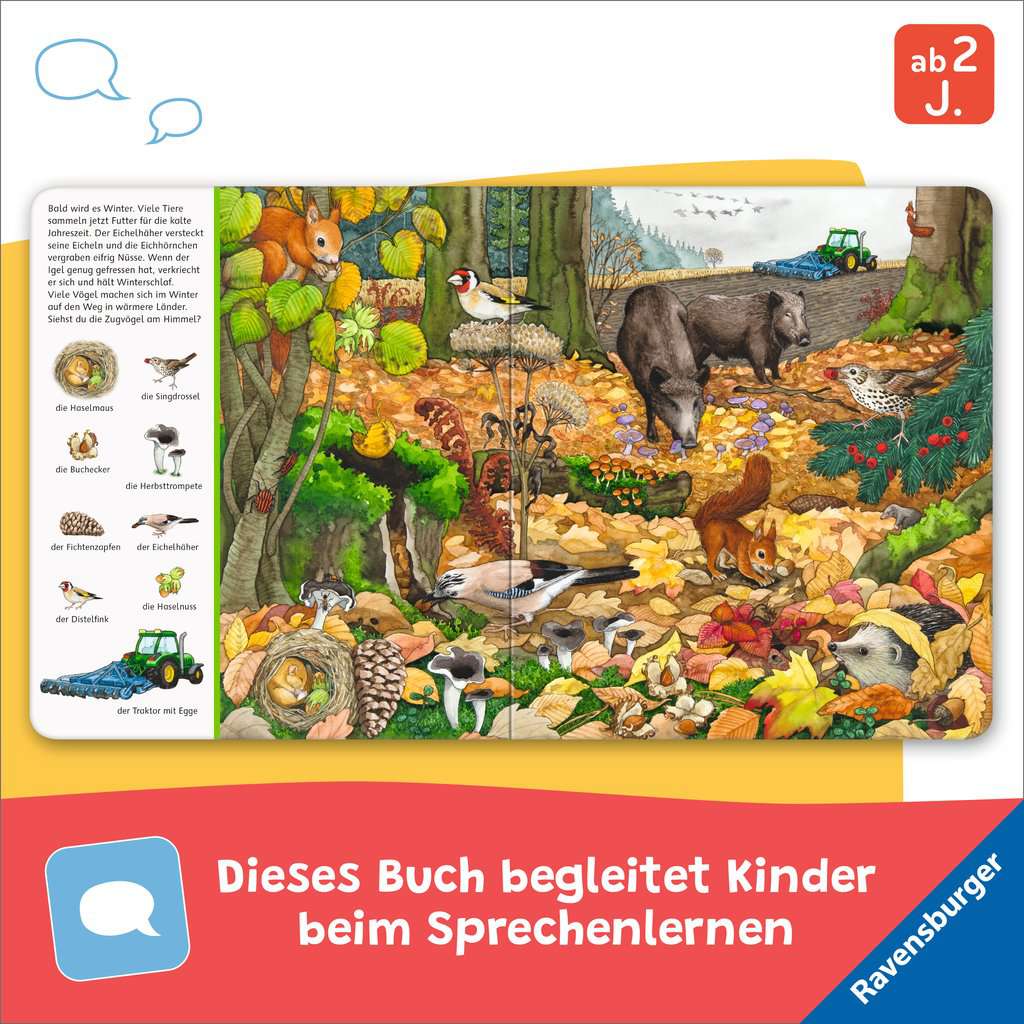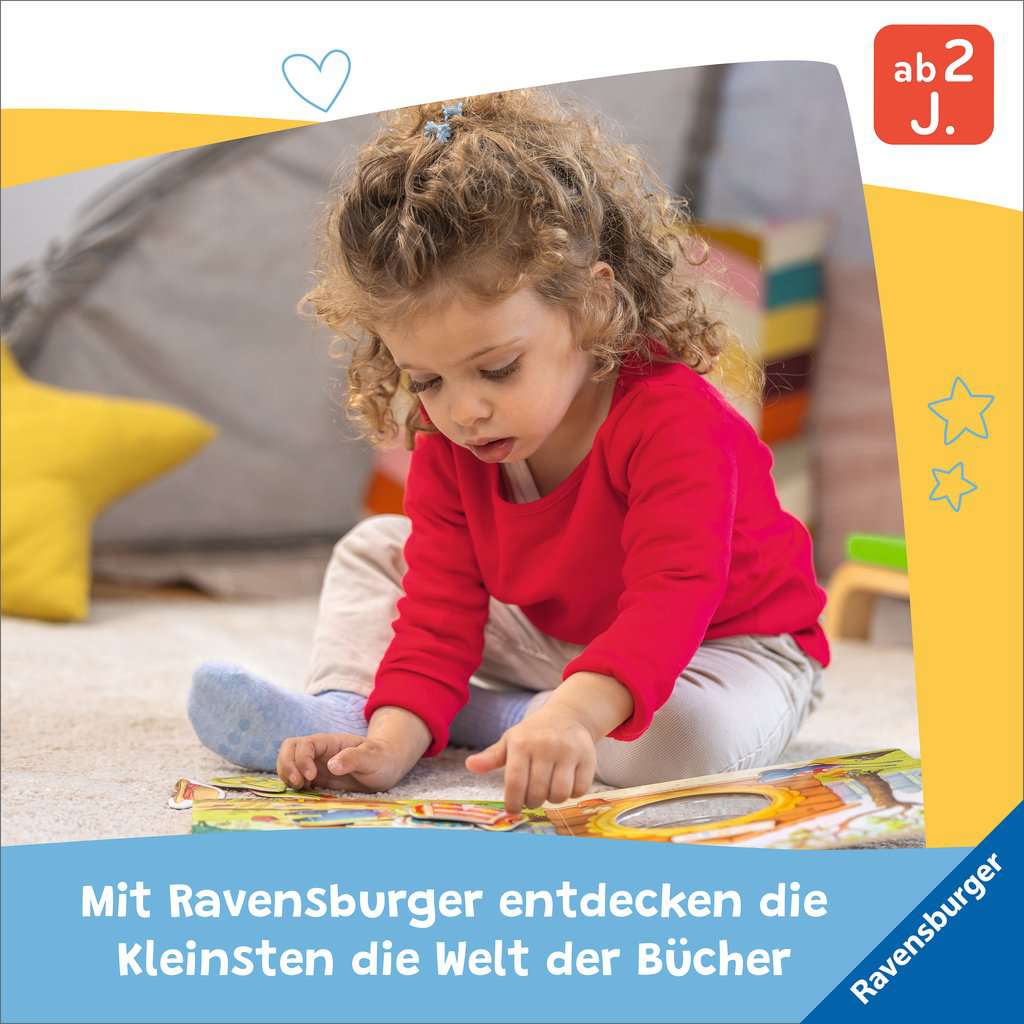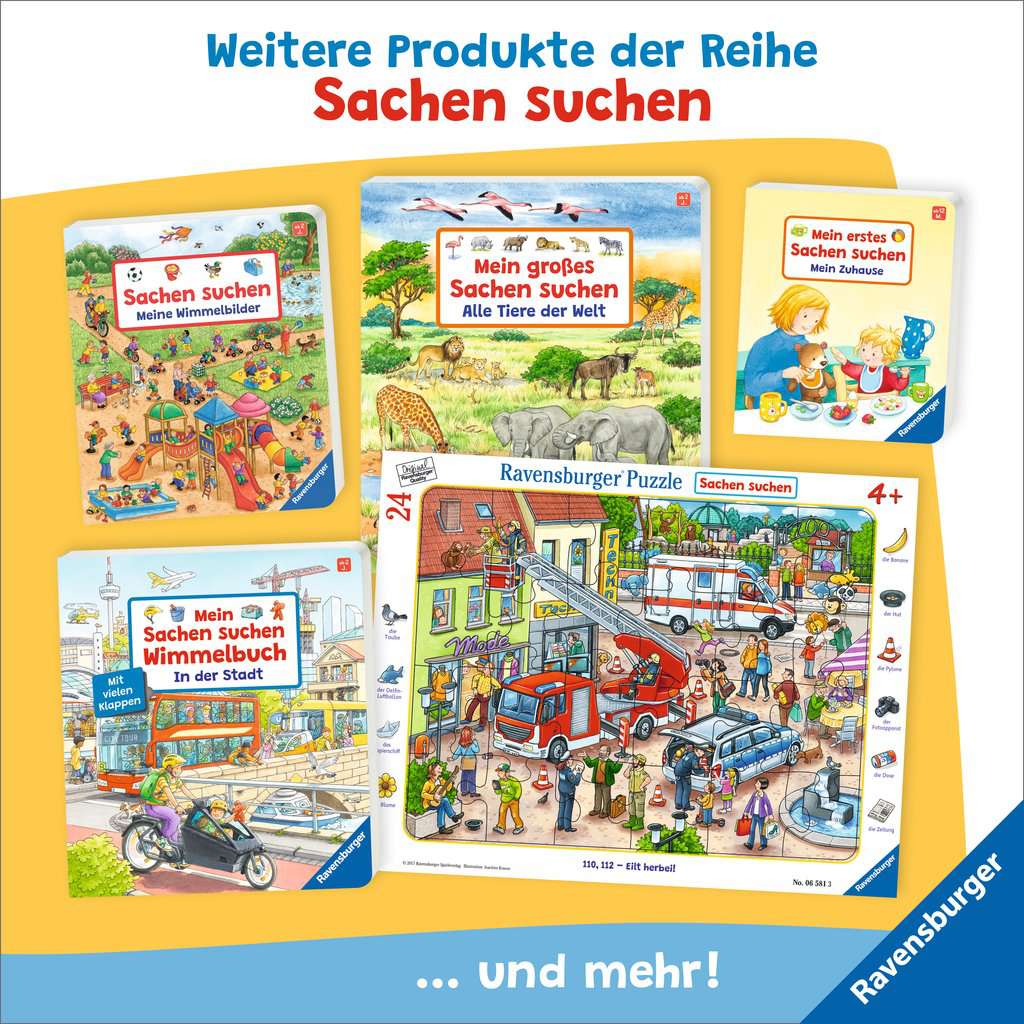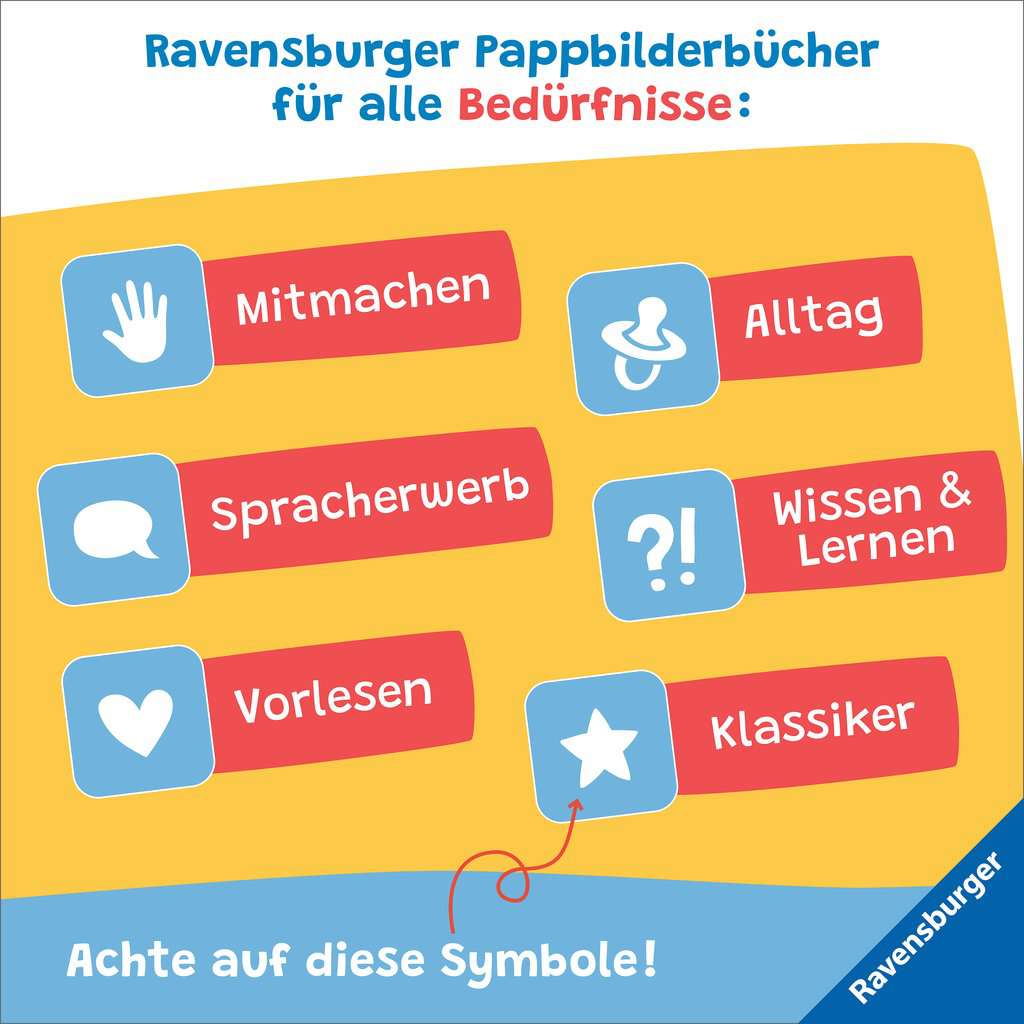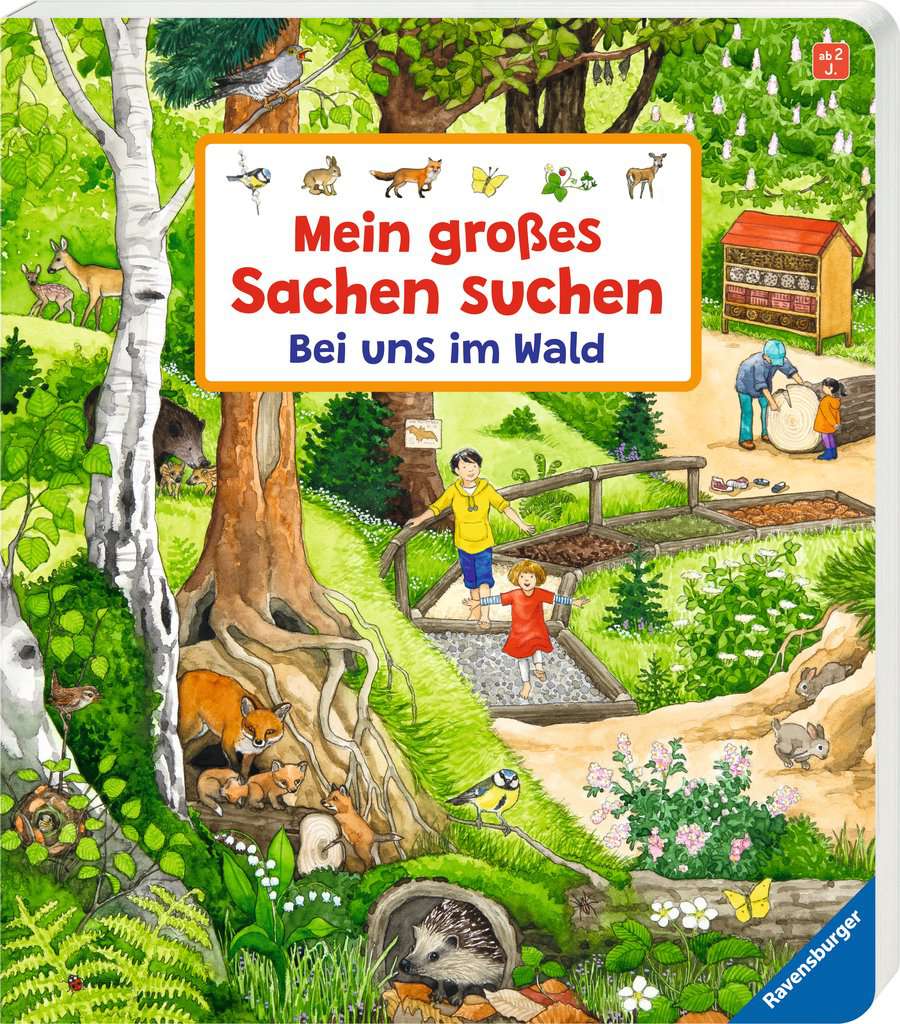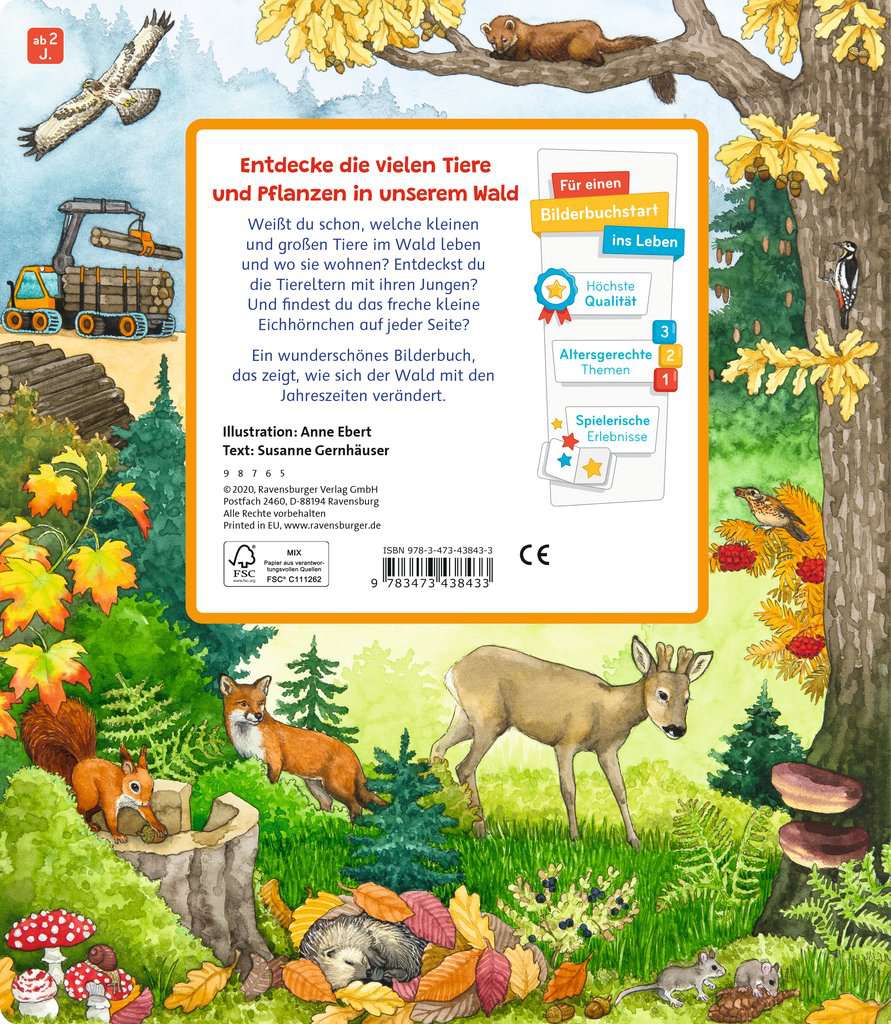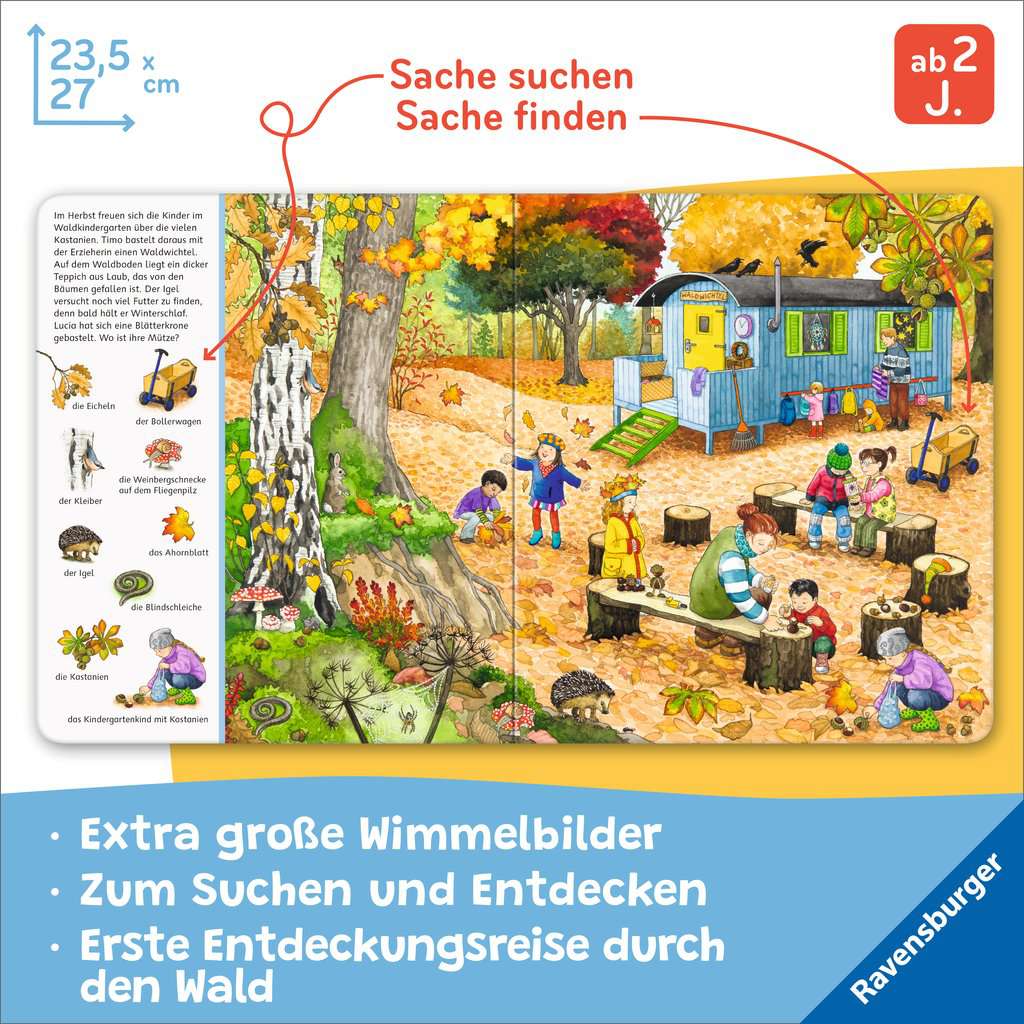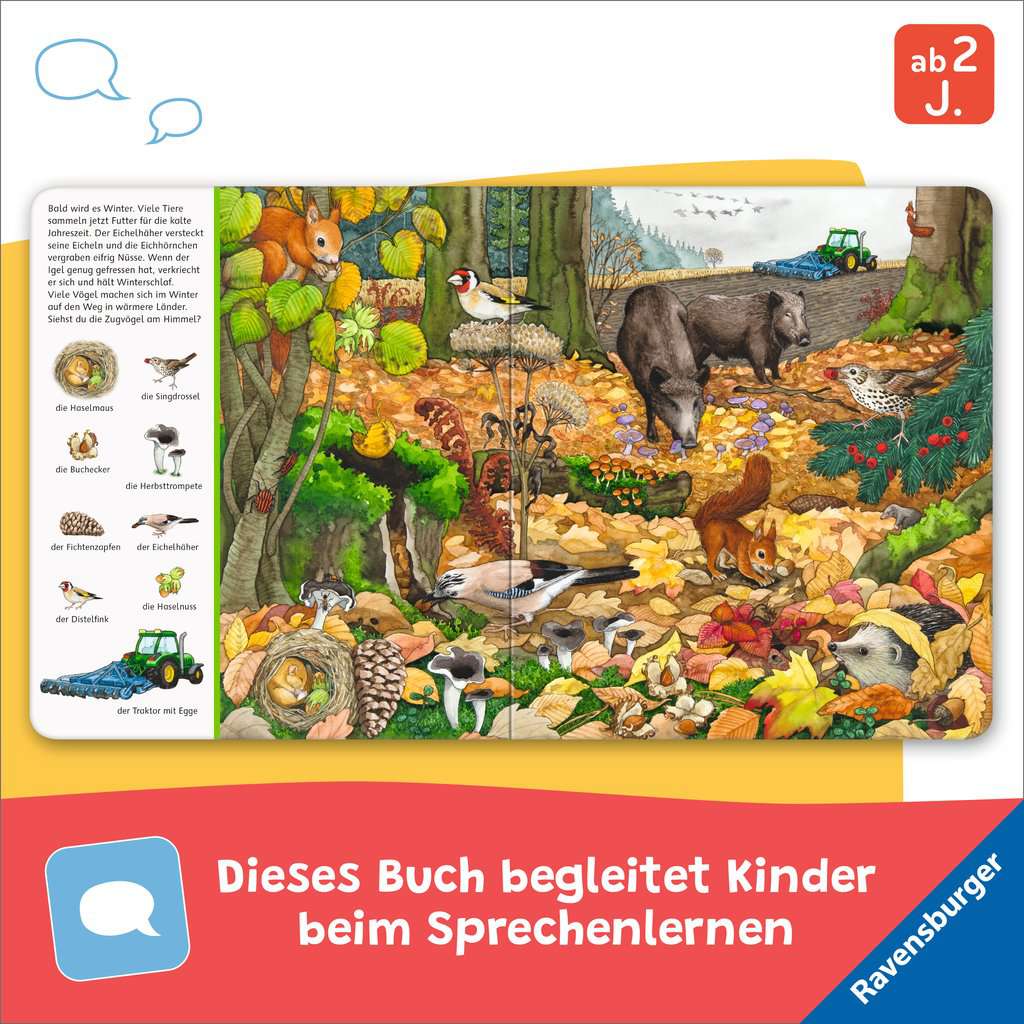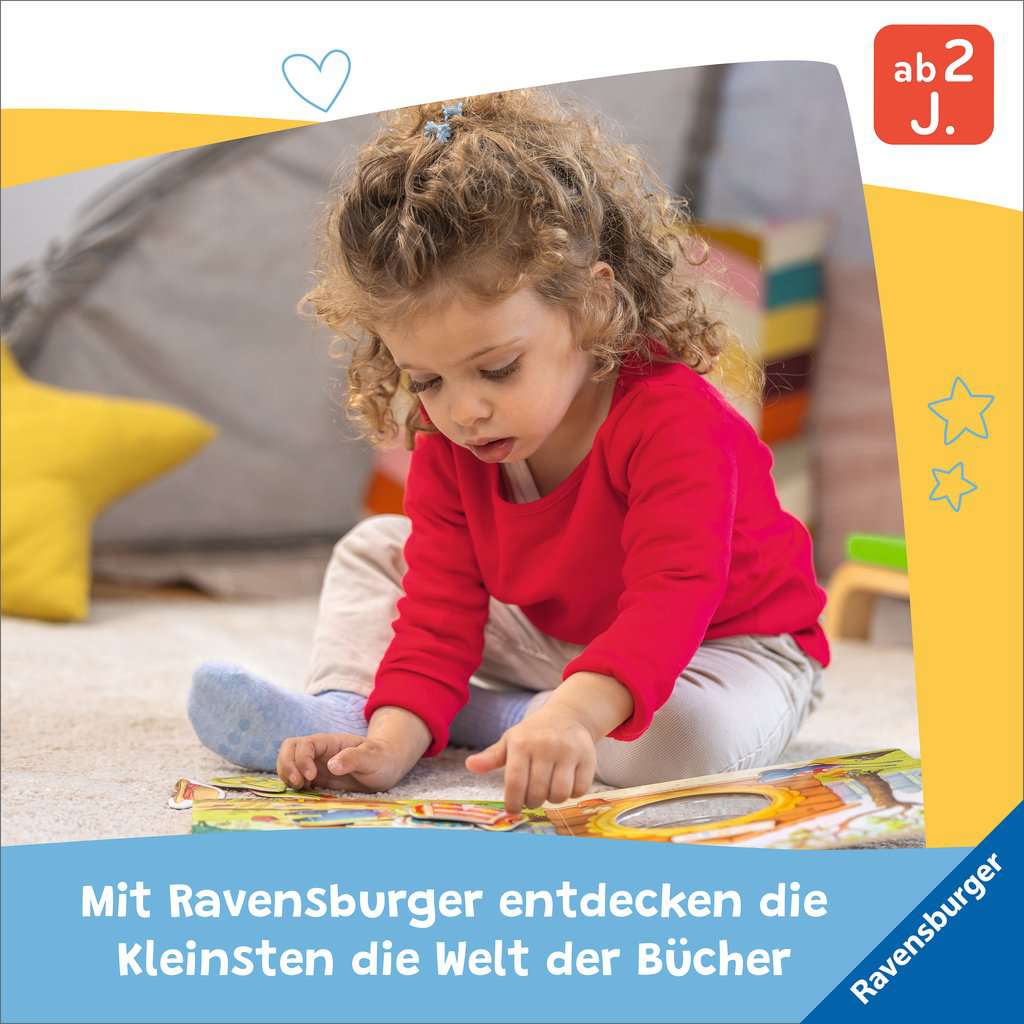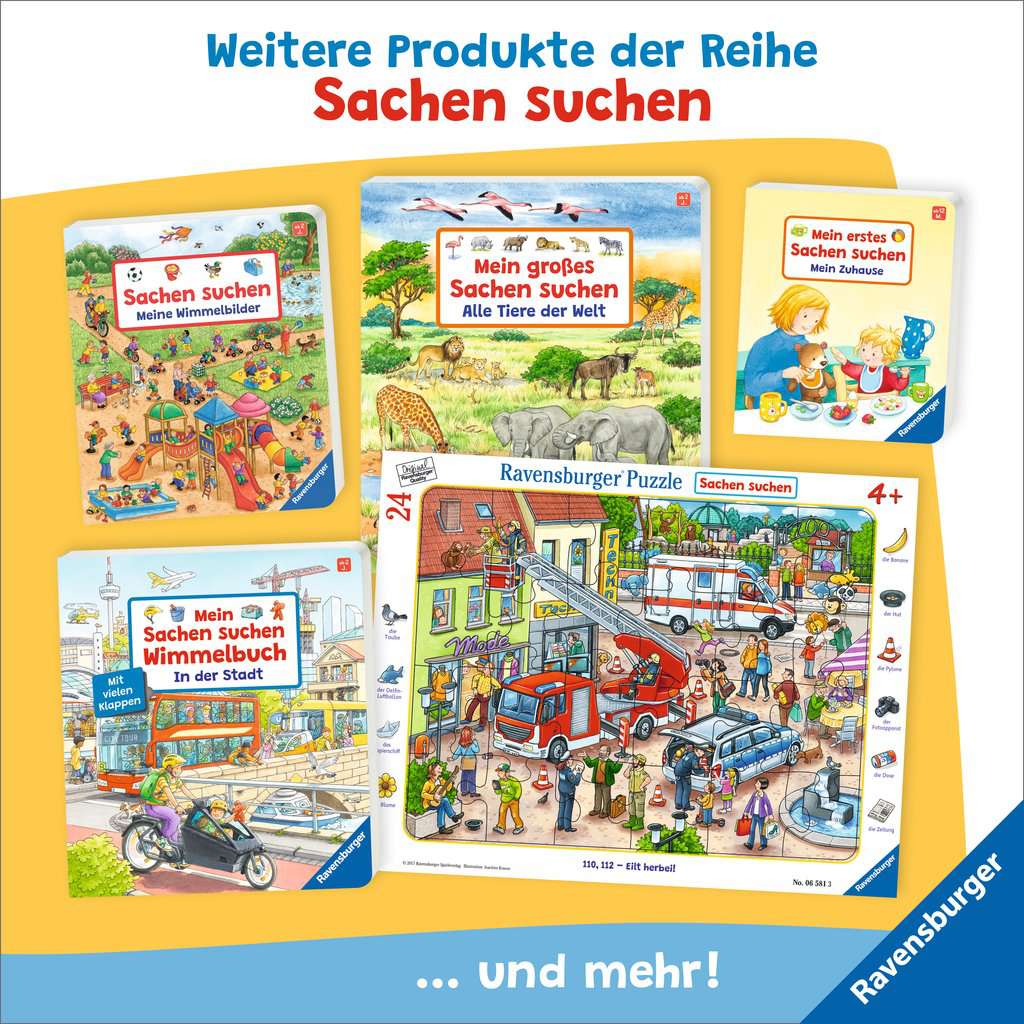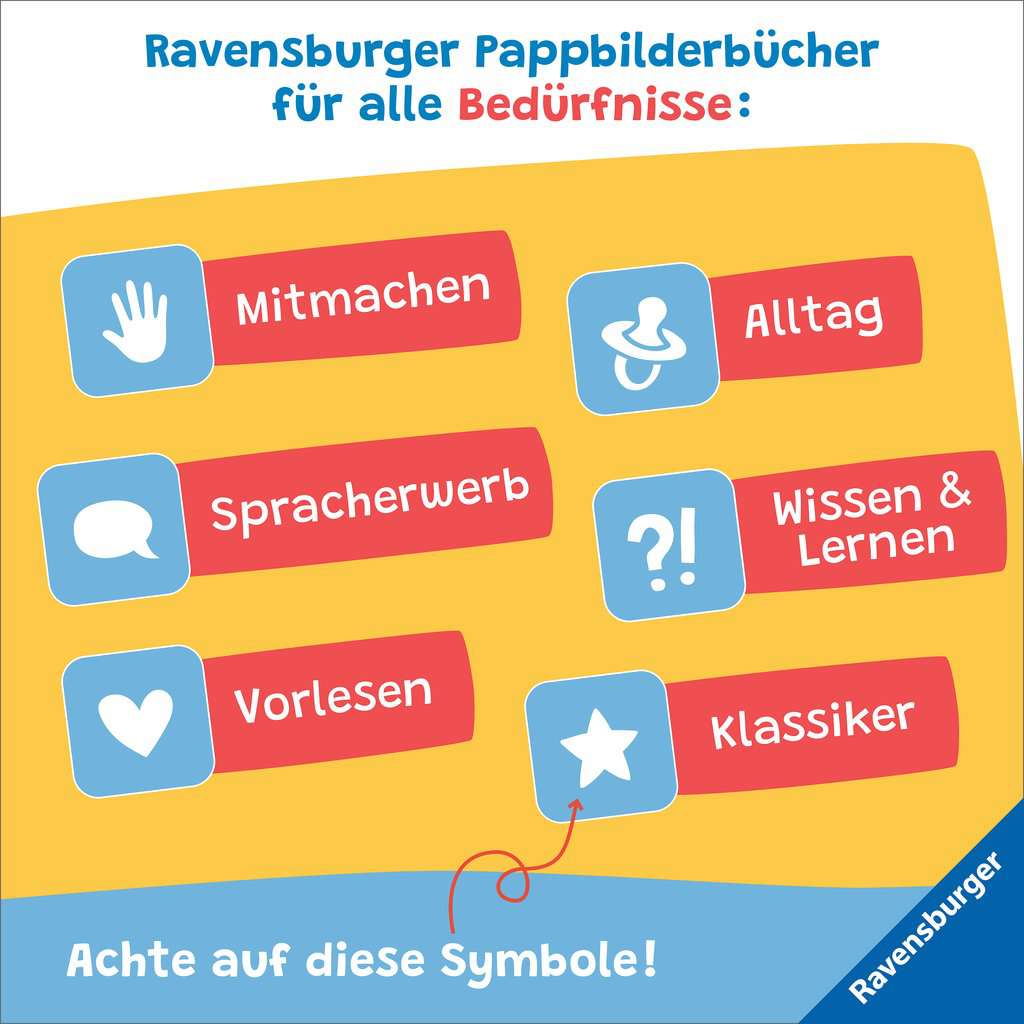 My Big Book of Things to Find: In Our Forest
Mein großes Sachen suchen: Bei uns im Wald
View all books in the series
A large format book showcasing the diversity of the forest habitat in realistic scenes and depicting changes in nature over the course of the year.
24 pp
2 years +
23,5 x 27 cm
EUR 9.99
January 2020
Board Book
978-3-473-43843-3
Content
Come, let's go to the forest together! Animals and plants come to life in 11 large, realistic search-and-find images. What are their names? Do baby animals have names of their own? And what's there to do in a forest kindergarten? The atmospheric images depict the forest and its inhabitants in every season, and the little images of things to find at the edges of the pages invite children to search, find and explore. A very special cardboard picture book that makes kids of all ages curious about the fascinating topic of the forest.
About the Series
The "Things to Find" titles playfully convey first factual knowledge. The detailed search-and-find images offer much to discover. The accompanying text always features a search task, prompting children to find the vignettes on the edge of the page in the main image. Labels underneath the search images help name the items.
The Author
Susanne Gernhäuser studied German and history in Stuttgart, where she worked at a historical institute, published articles and contributed articles to textbooks while still a student. She currently edits scholarly series.
The Illustrator
Anne Ebert, born in 1963, knew as a child she wanted to become an artist. She studied graphic design in Münster and focuses her work on nature illustrations. Anne Ebert has illustrated numerous books for Ravensburger.
Rights Sold
Hungarian, Latvian, Romanian, Russian, Thai