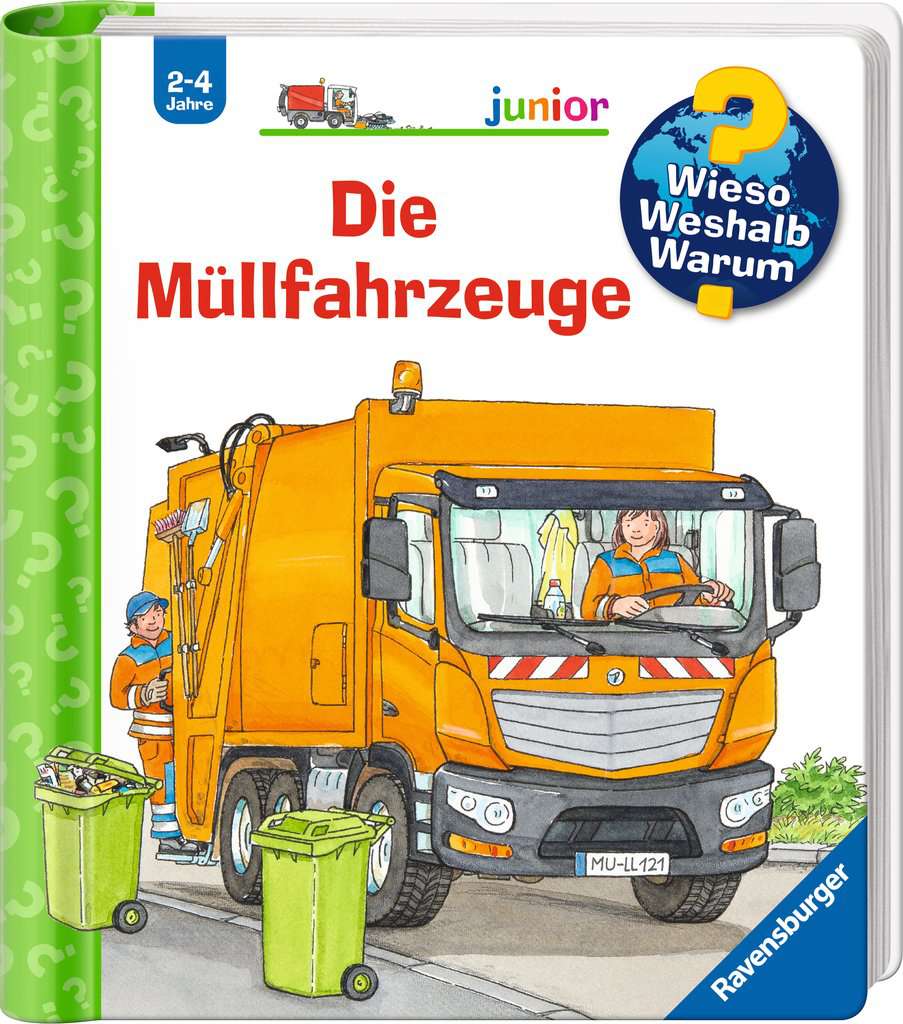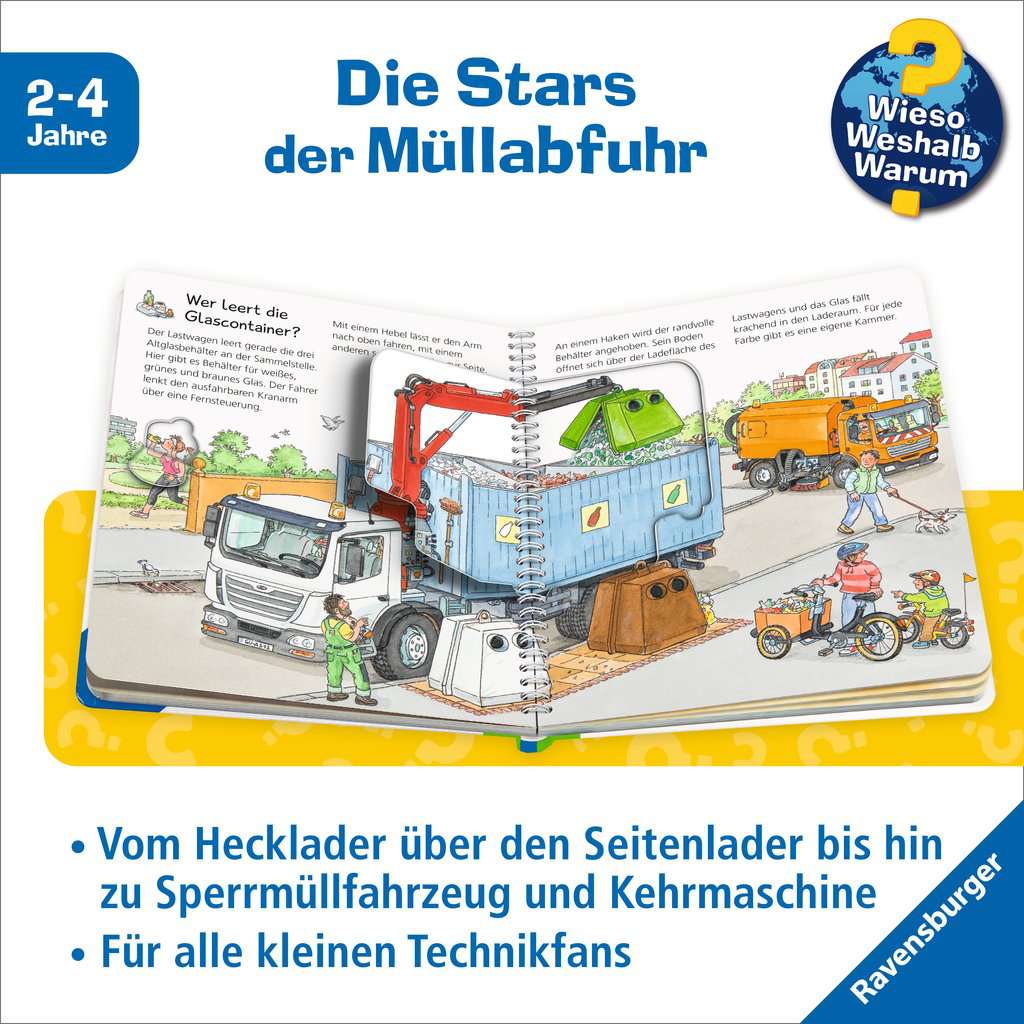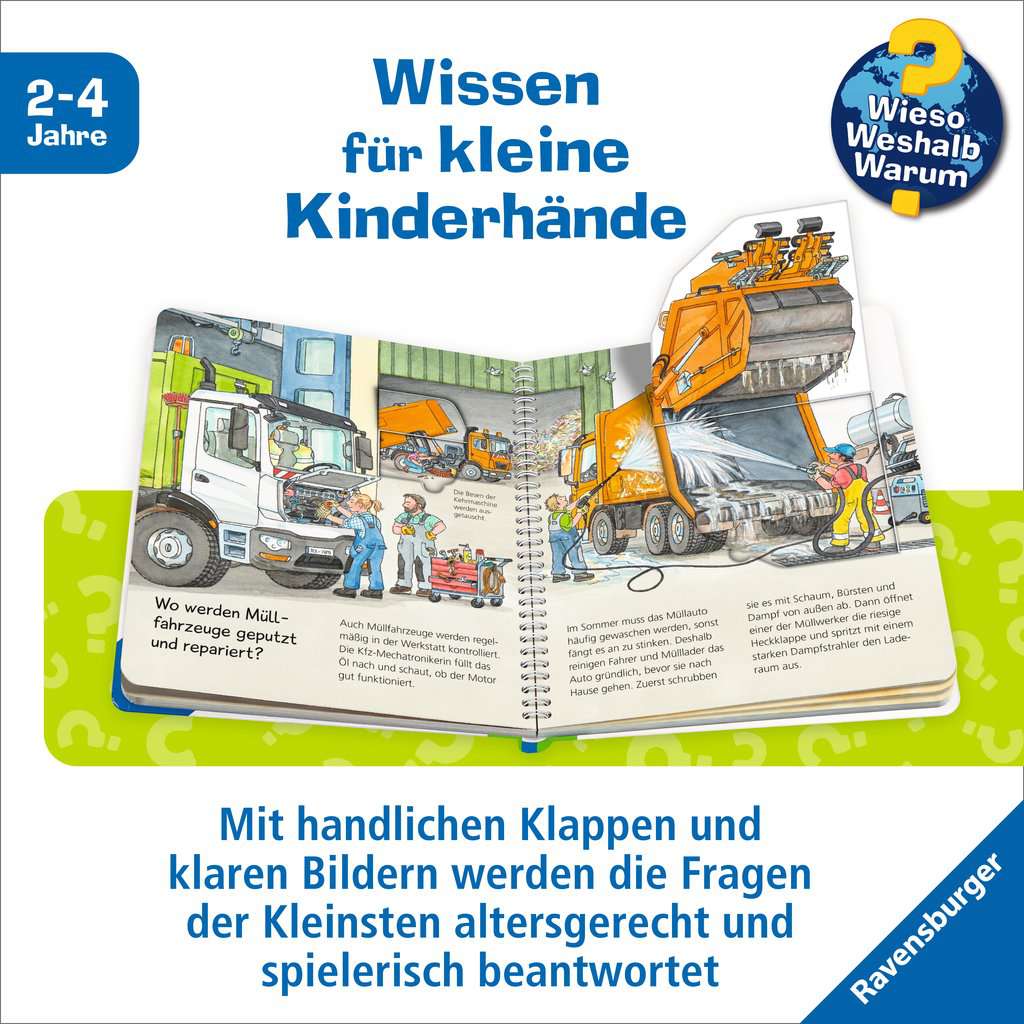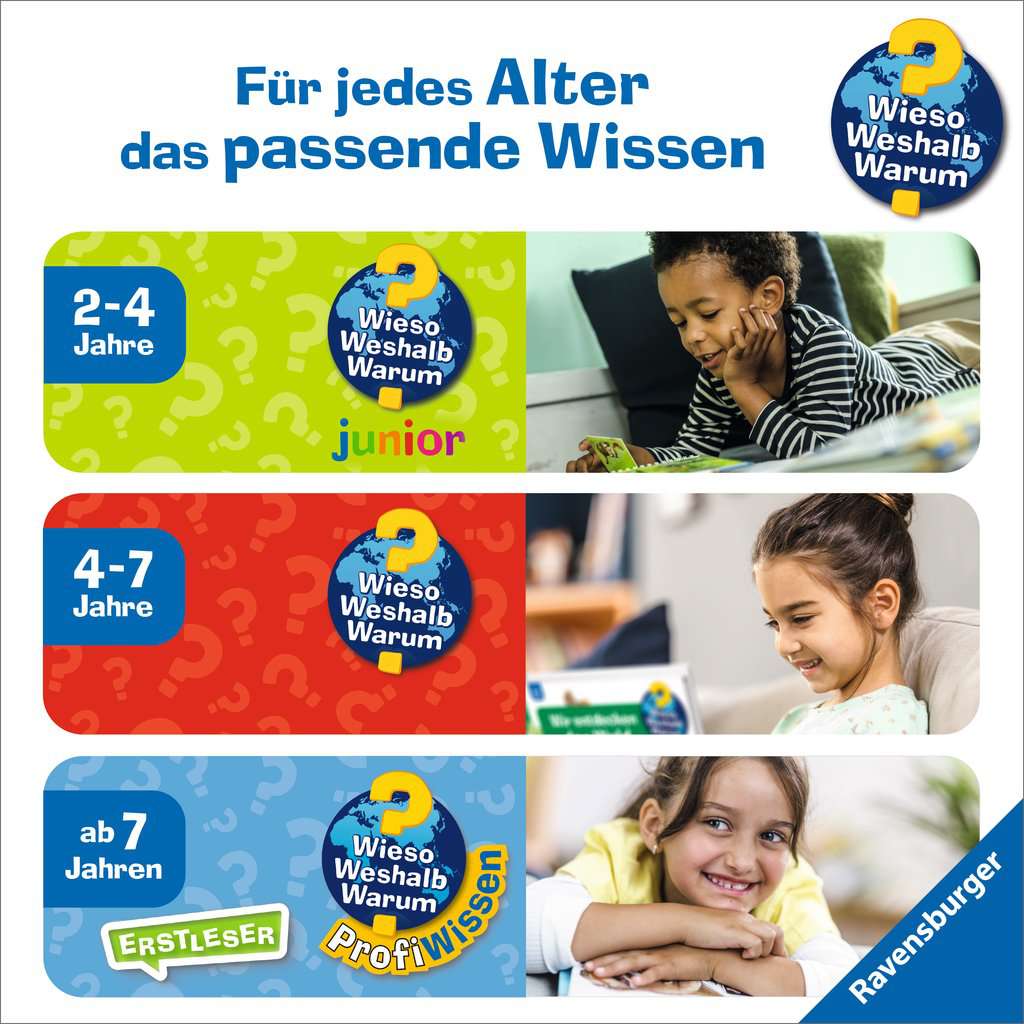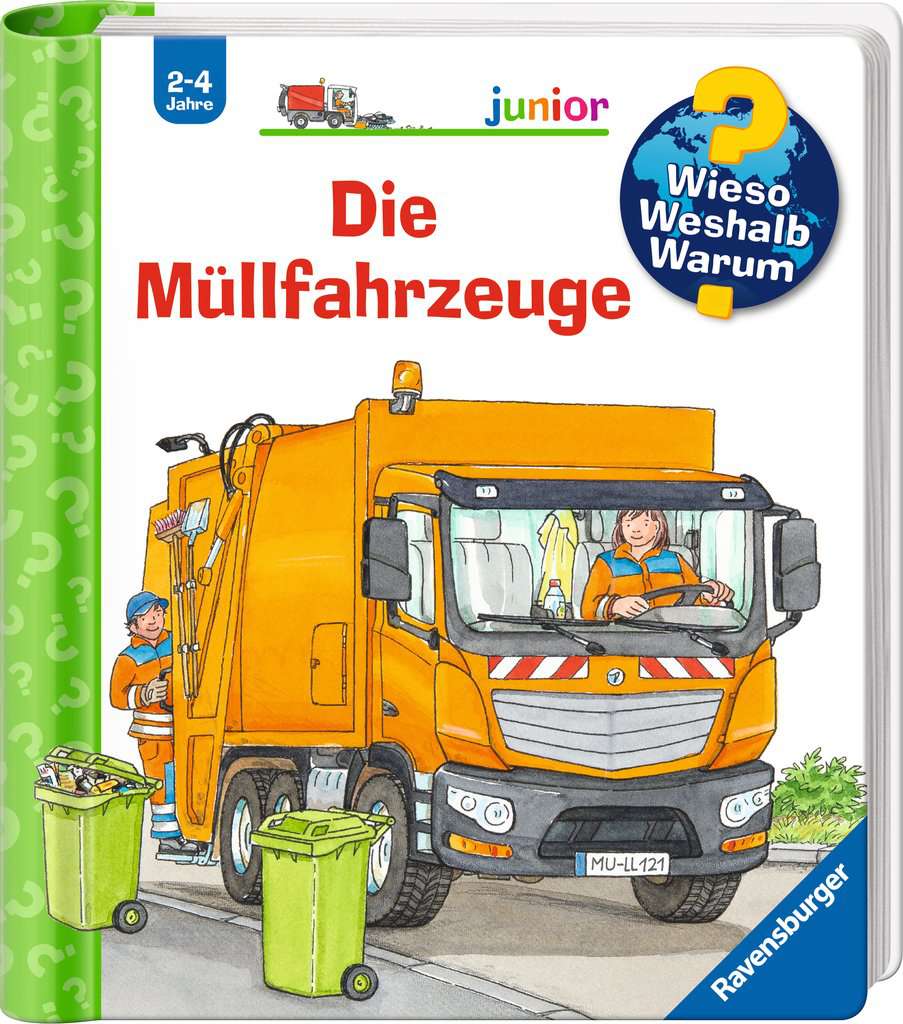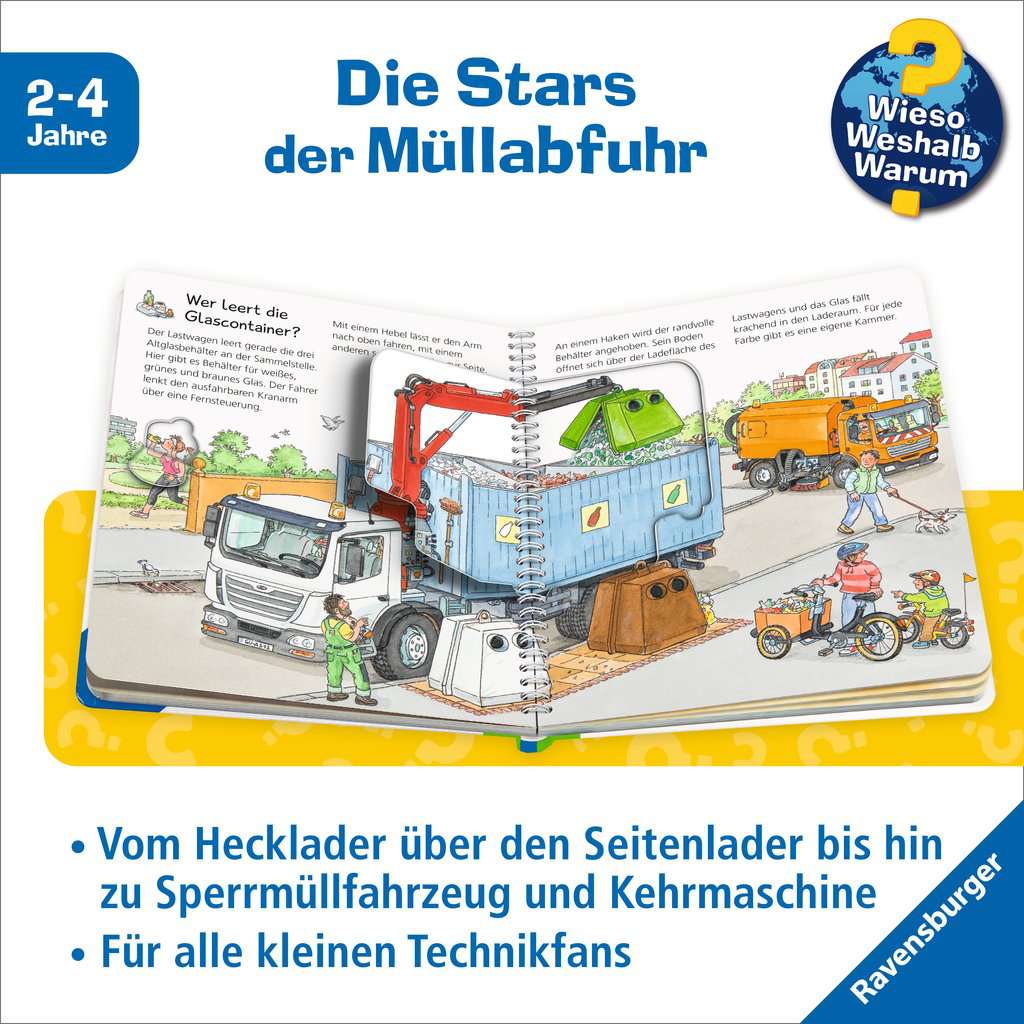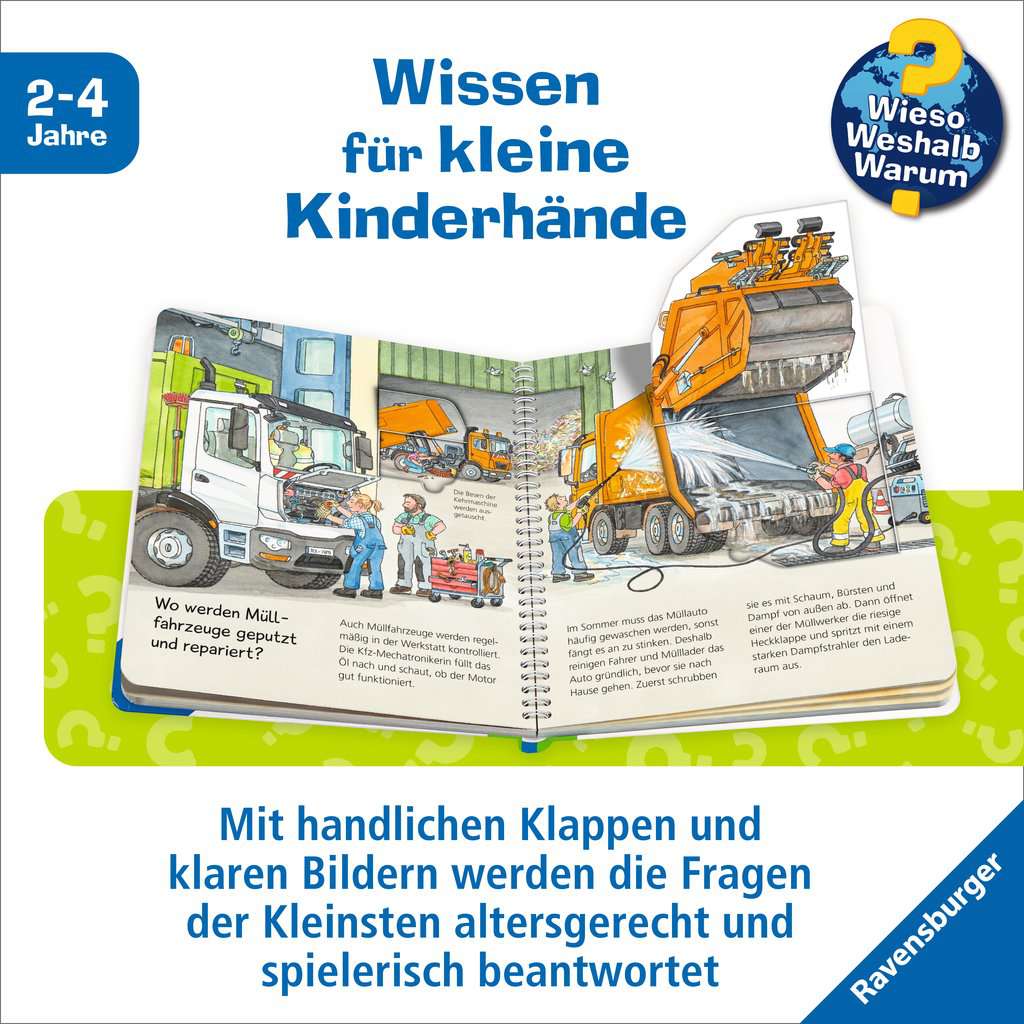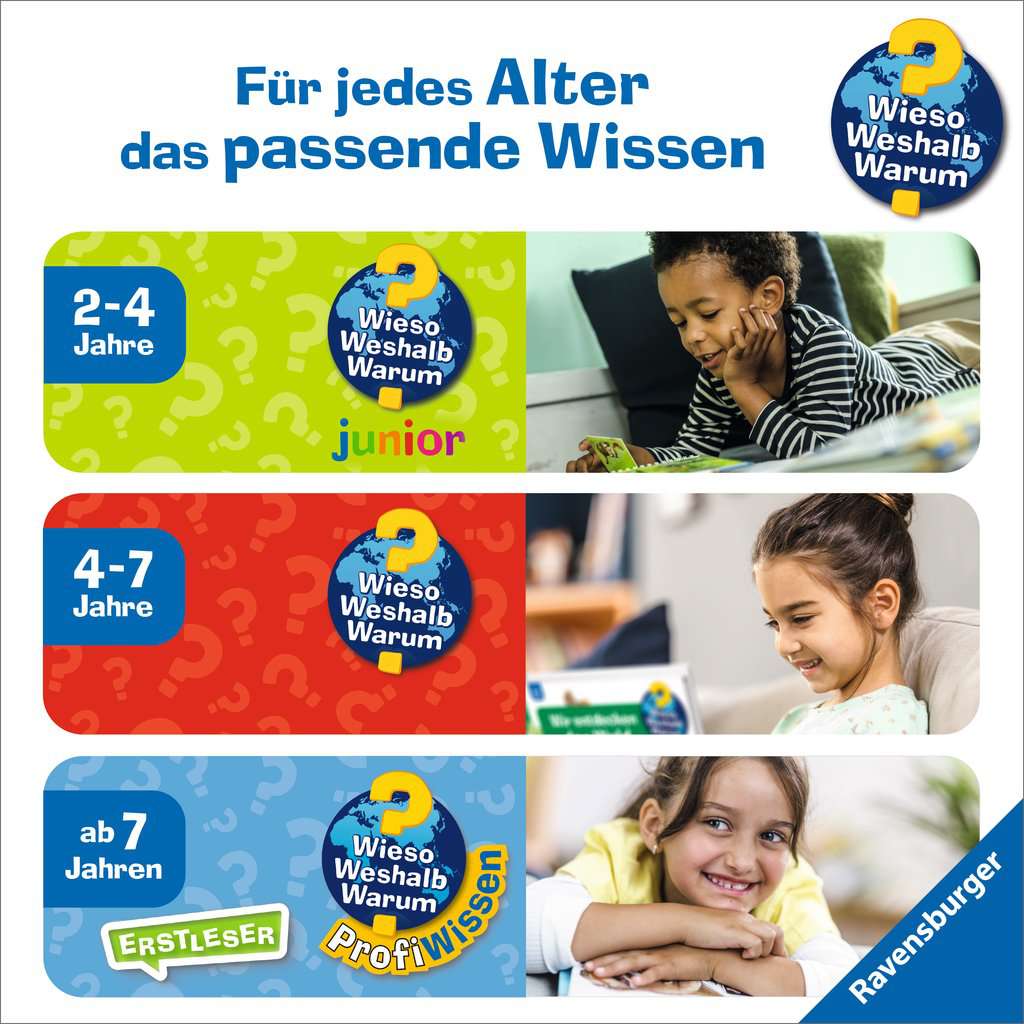 Why? Why? Why? Junior (Vol. 74): Garbage Collection Vehicles
Wieso? Weshalb? Warum? junior, Band 74: Die Müllfahrzeuge
View all books in the series
Whether it's bins, used glass, bulky waste, construction waste or road dirt, there's the right vehicle for everything.


Garbage collection vehicles + young children = big love

Getting to know vehicles for various types of waste

Fact checked by waste management and vehicle experts

16 pp
2 years +
18 x 19,7 cm
EUR 11.99
December 2022
Wire-O
978-3-473-60048-9
• With flaps.
Content
The sound of clattering outside the window means it's finally here: the garbage truck. Young children watch in fascination as garbage collectors empty bins at the push of a button. Flaps in the book demonstrate how the skip loader takes away construction waste, the curbside collection service picks up bulky waste items and the road sweeper cleans dirt and leaves from the gutter. Garbage collection vehicles also need to be cleaned and serviced regularly. A search-and-find page features all the vehicles and other items – can you find them?
About the Series
WWW Junior is a unique invitation to discover the world in a playful way. The junior series features a compact format with large, movable flaps for kids thirsty for knowledge. Centered on who-what-how questions, the titles in this series take on fascinating subjects. The questions of 2- to 4-year-olds are to a large extent answered by information contained in the illustrations, complemented by clear, friendly texts.
The Author
Andrea Erne was born in 1958 in Stuttgart, Germany. She studied German, politics and cultural studies and began her career as an editor for a daily newspaper. She then moved to a large children's book publisher, and later began working freelance as an editor and author for book publishers and newspapers.
The Illustrator
Wolfgang Metzger is trained in lithography and graphic design. After his studies he illustrated textbooks for a long time, but has concentrated on designing and illustrating children's books for more than 20 years. His books have become bestsellers, with more than 8 million copies sold in German language territories. Wolfgang Metzger has four daughters and lives with his family near Stuttgart.
Rights Sold
Bulgarian, Hungarian