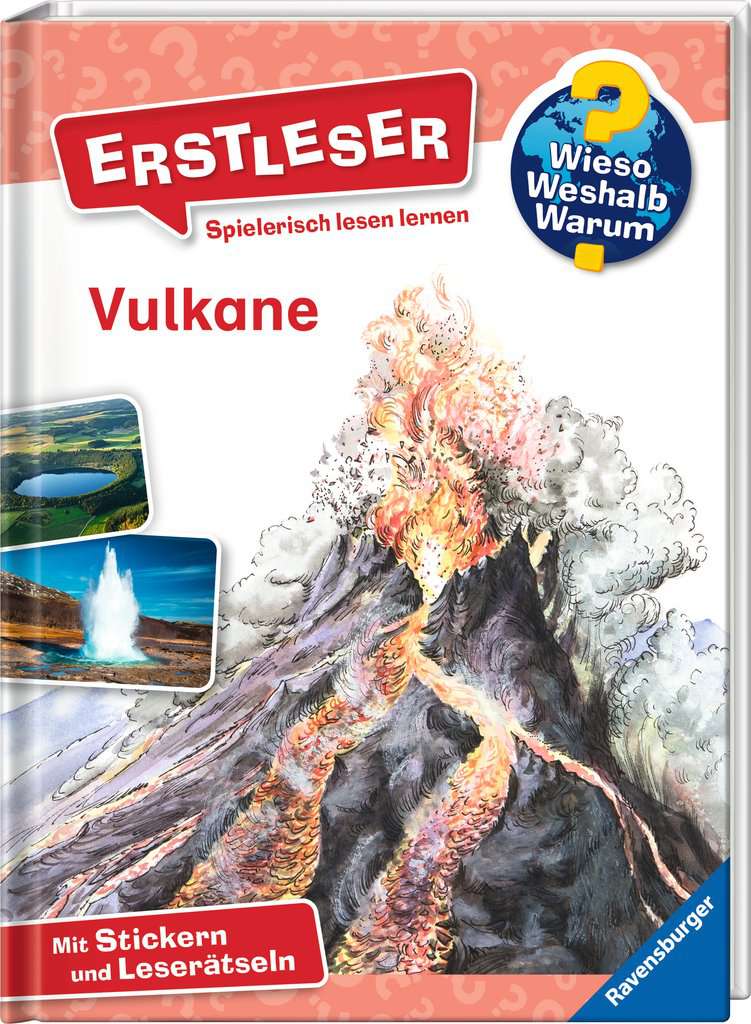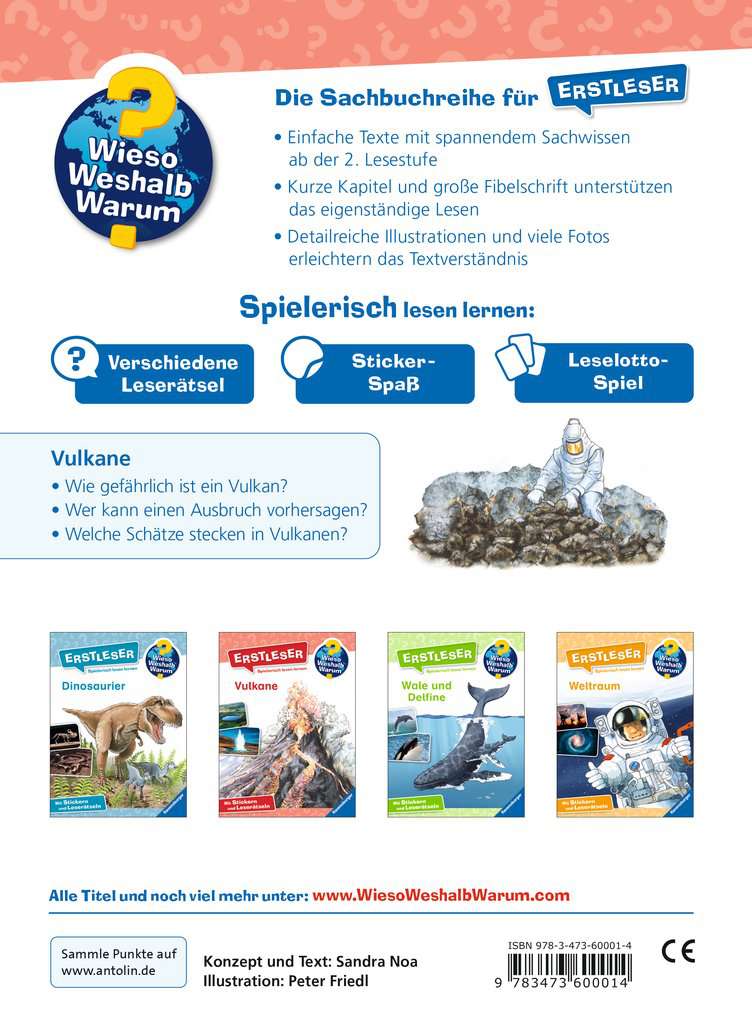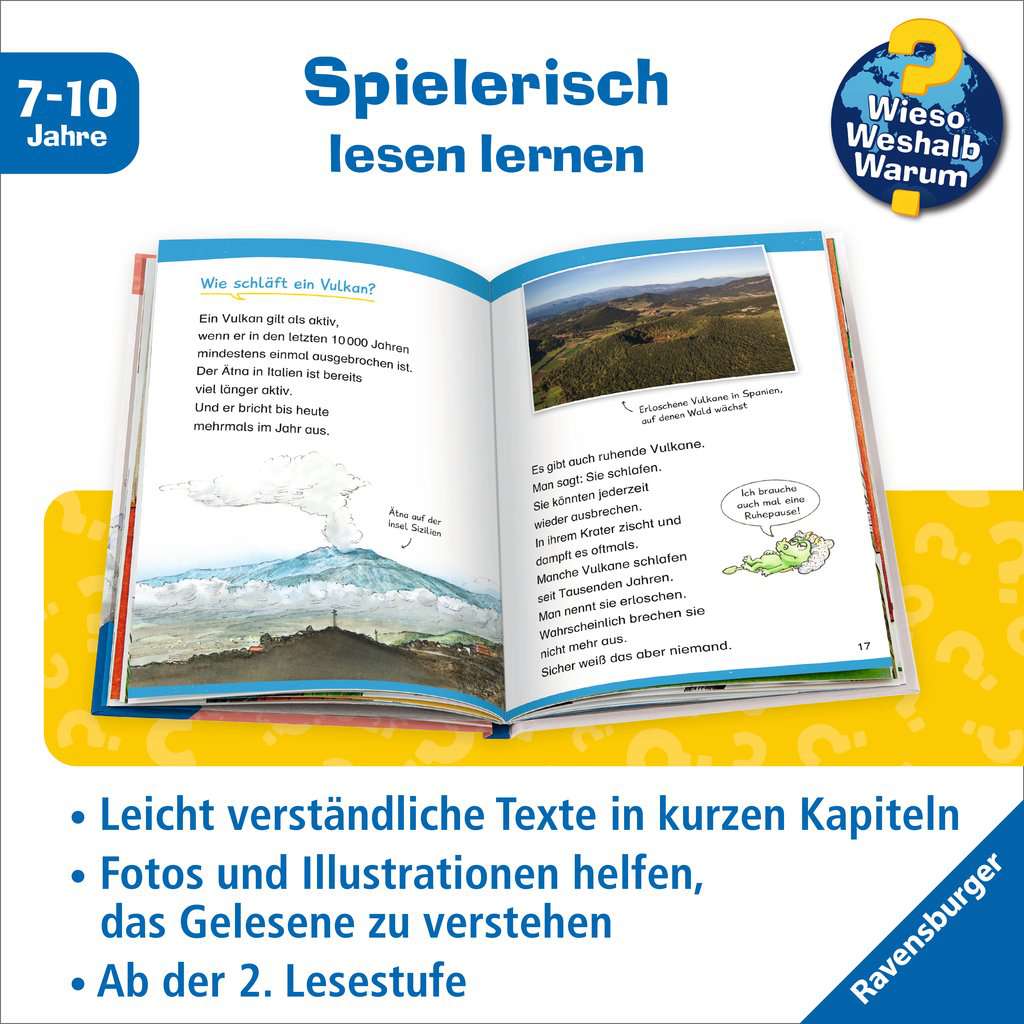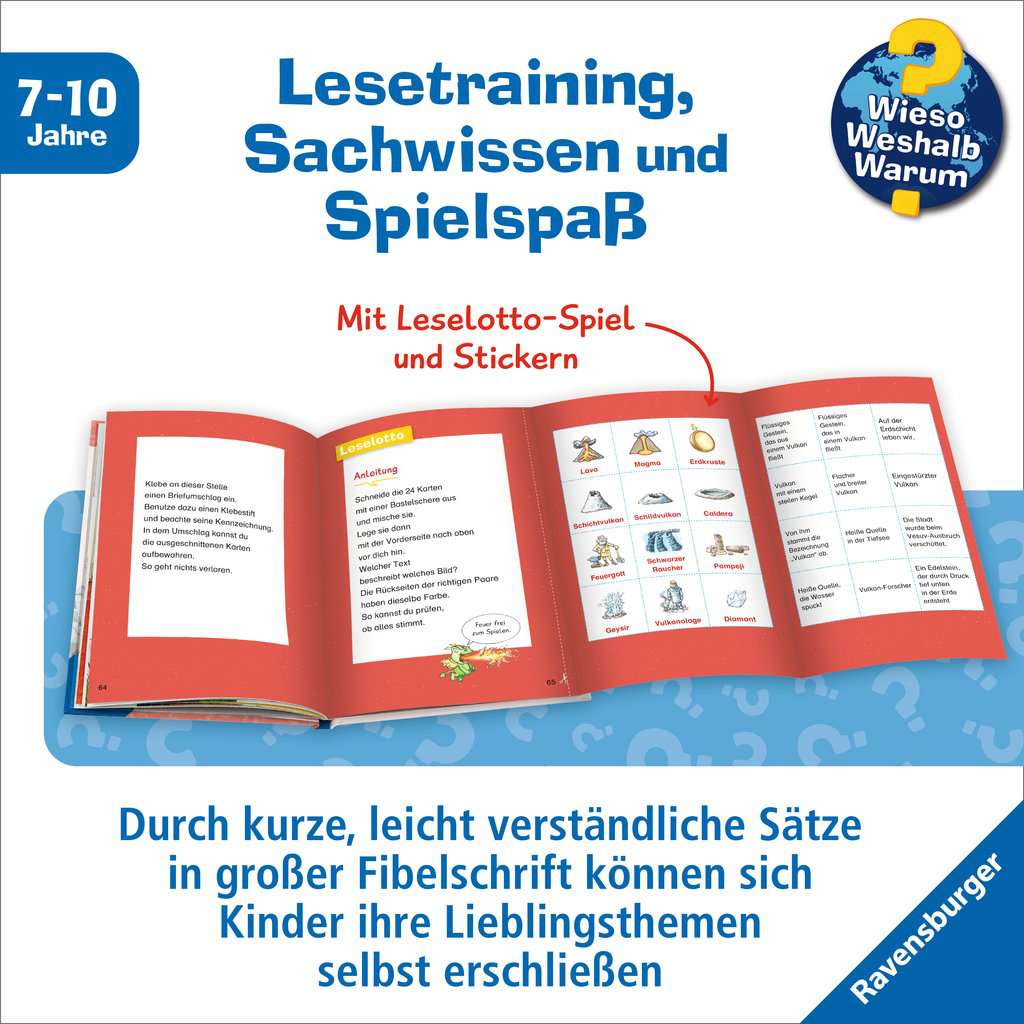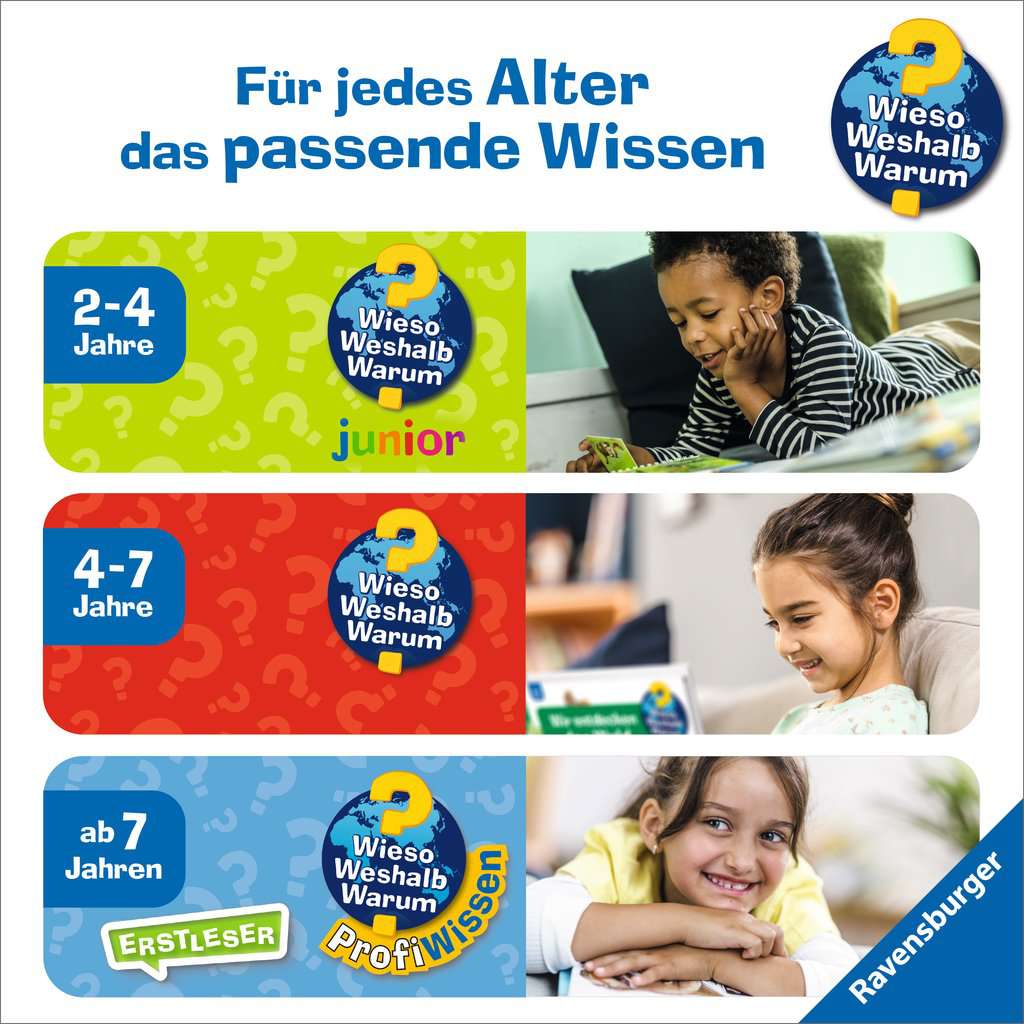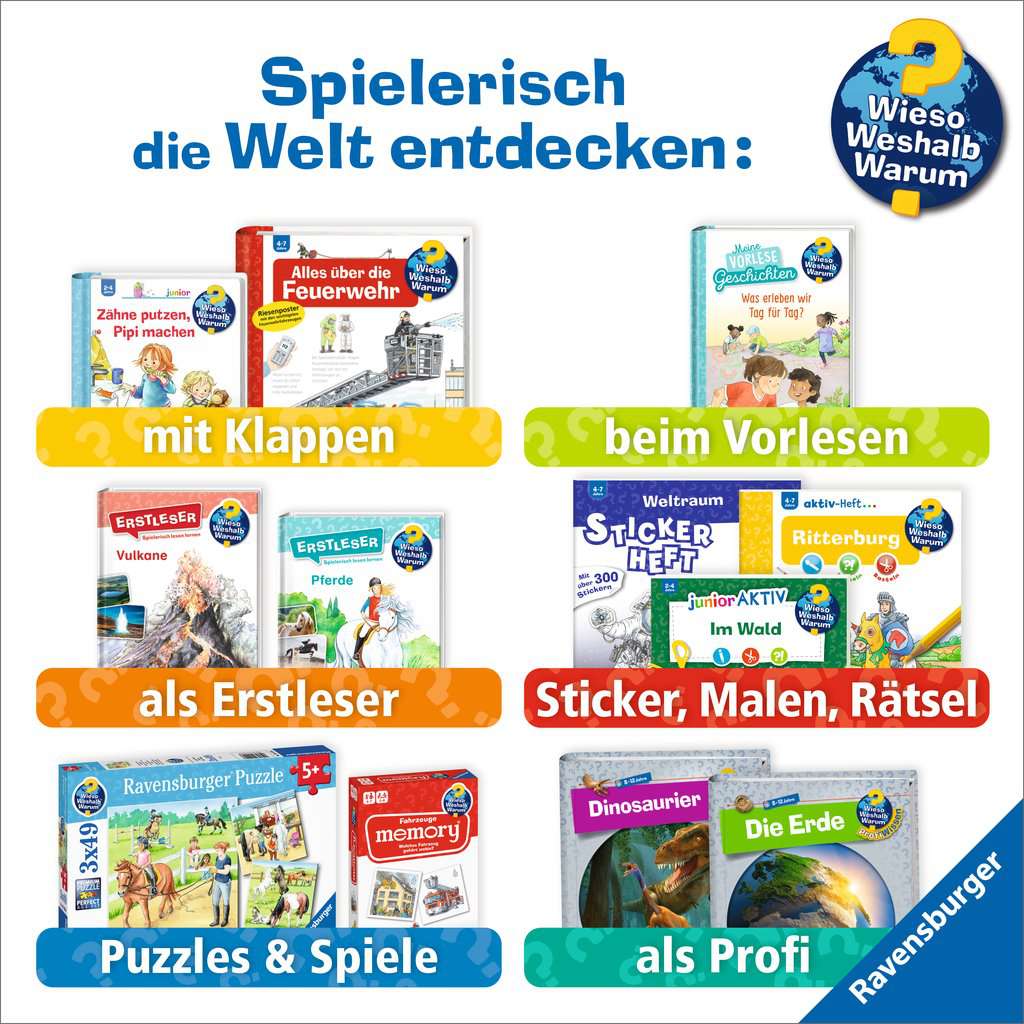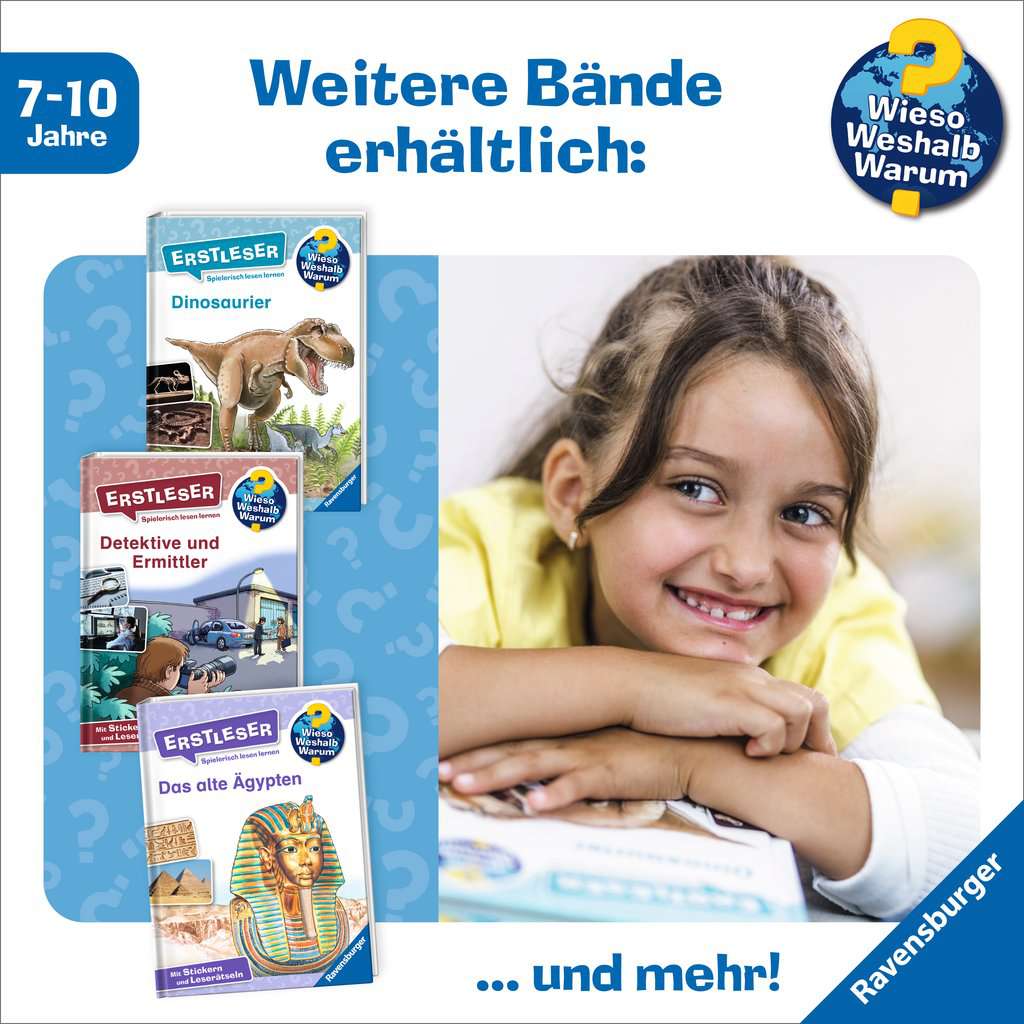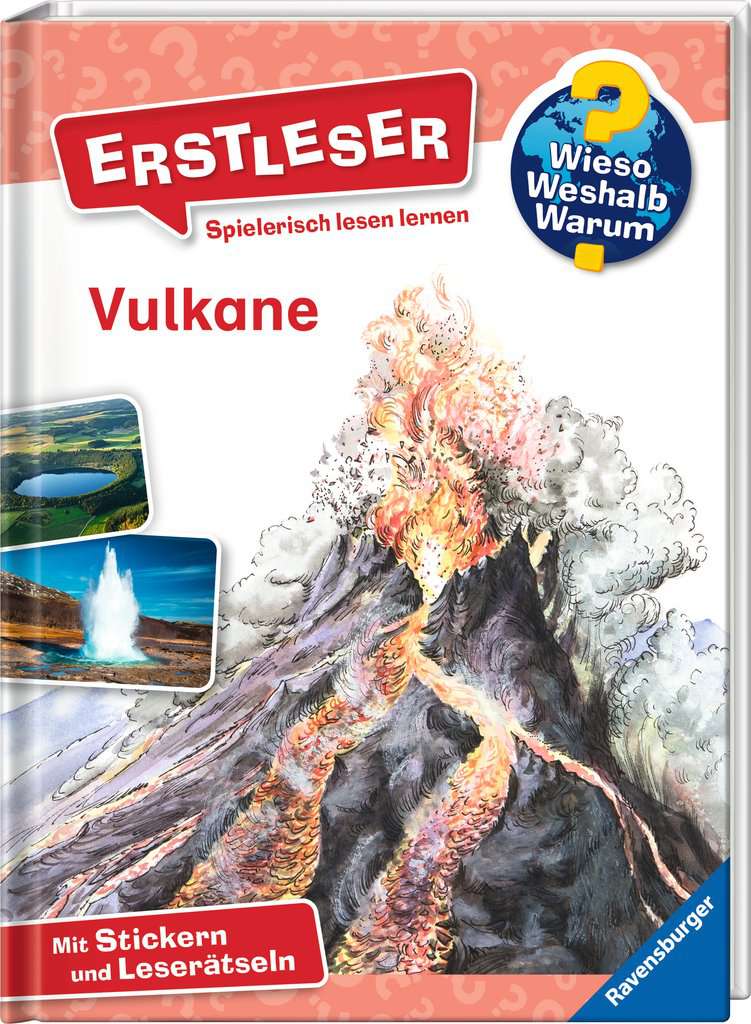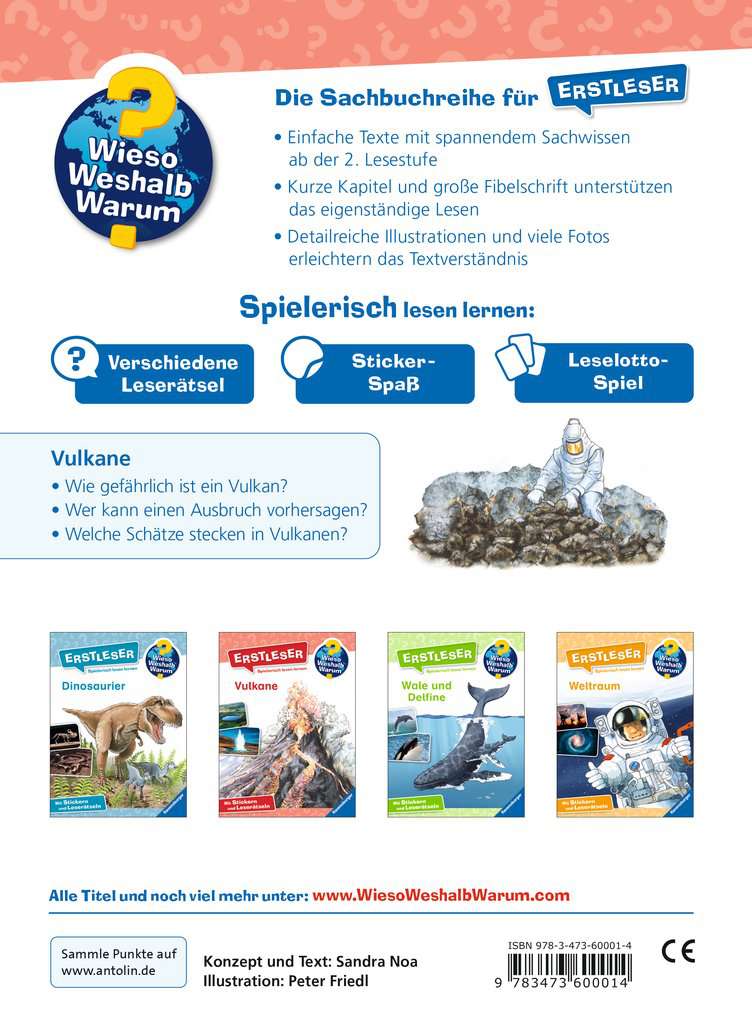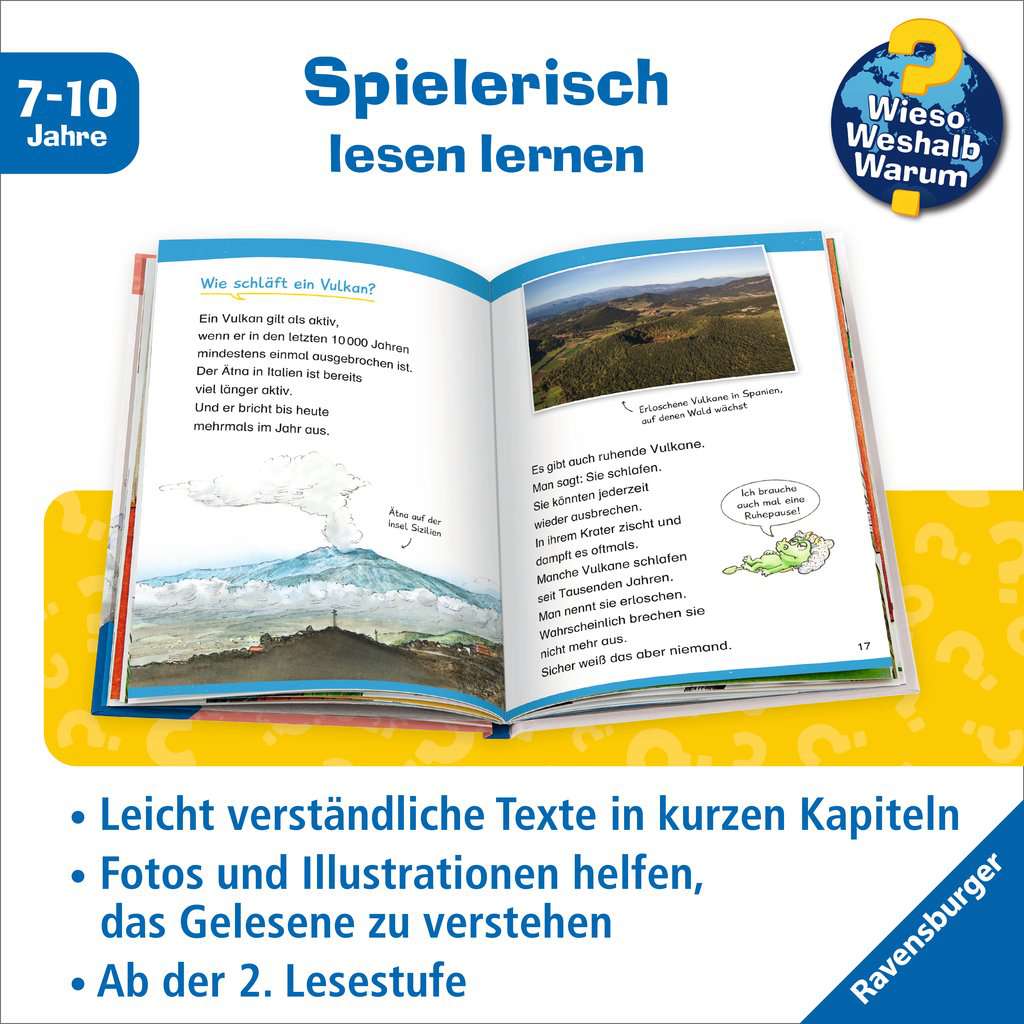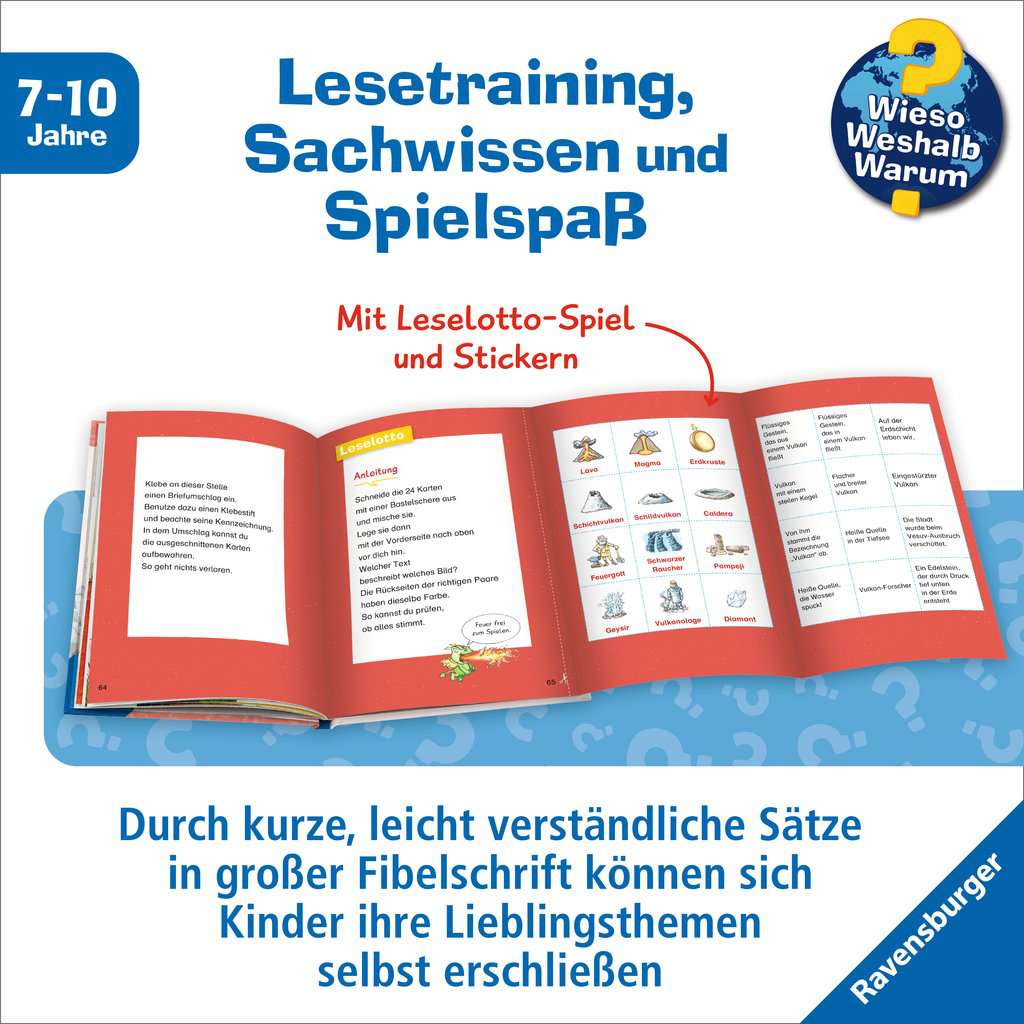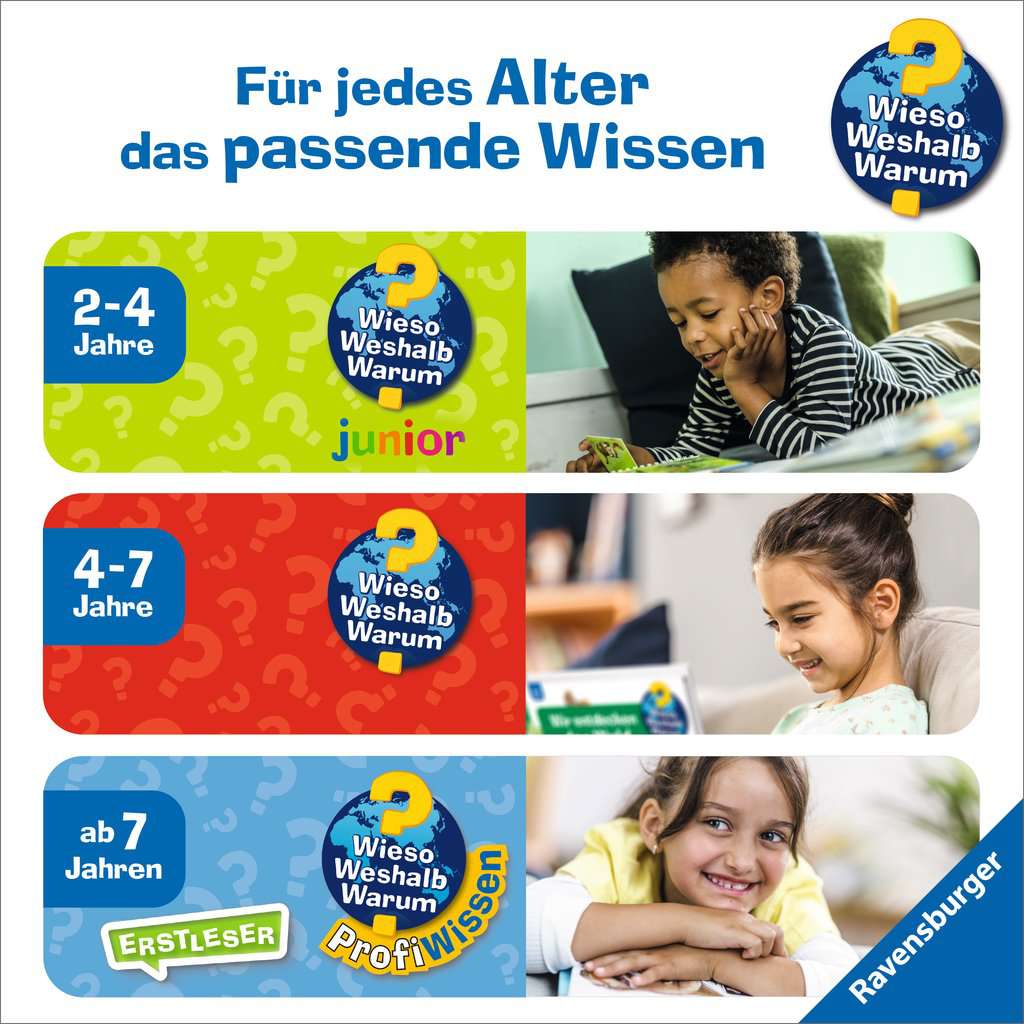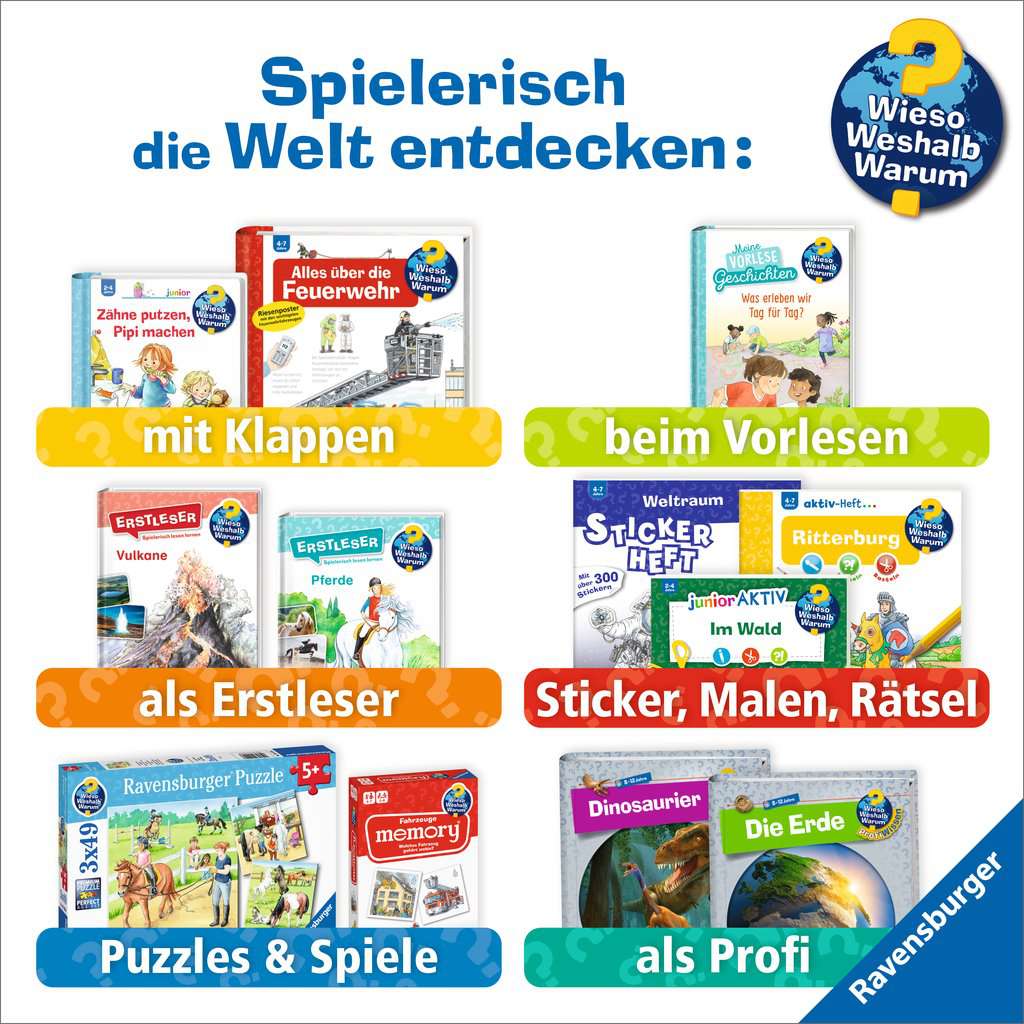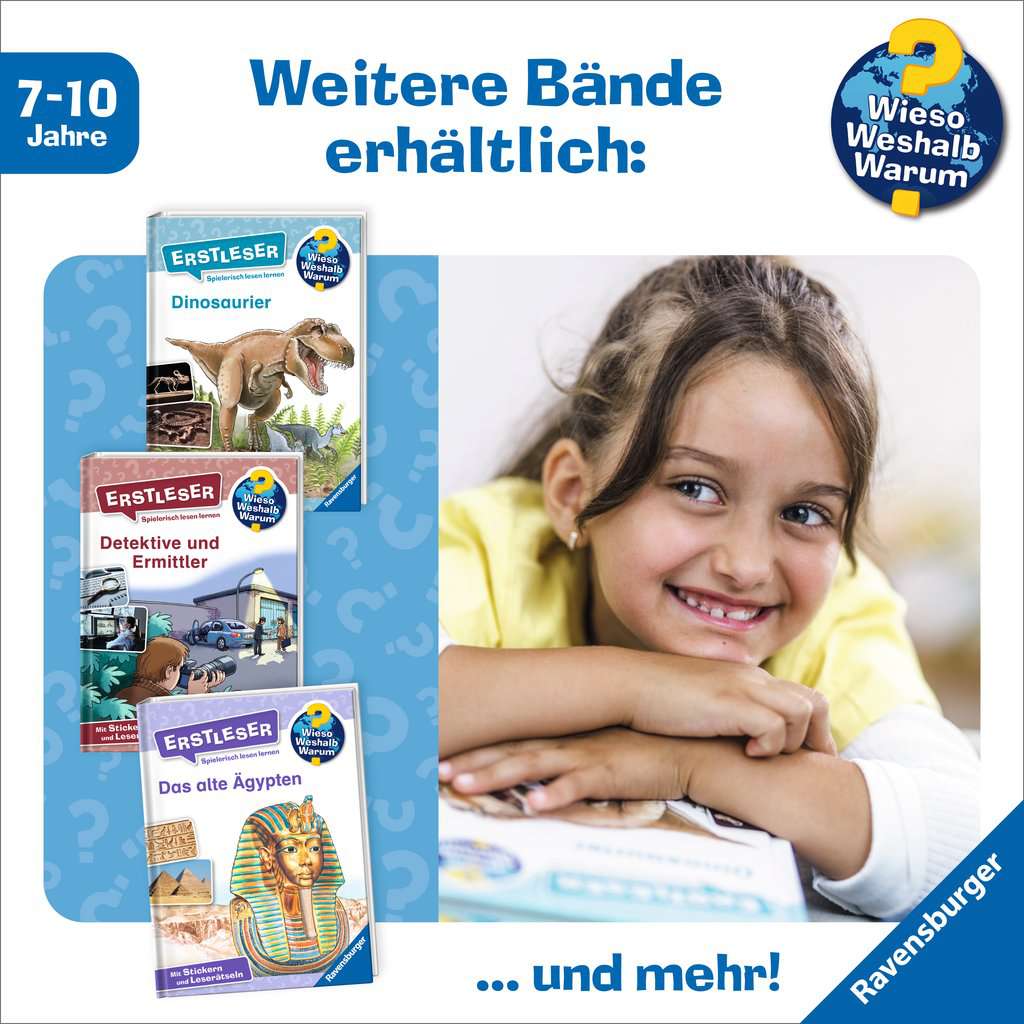 Why? Why? Why? Early Readers (Vol. 2): Volcanoes
Wieso? Weshalb? Warum? Erstleser, Band 2: Vulkane
View all books in the series


Simple texts for independent reading

Detailed illustrations and photos make it easier to understand the text

Features entertaining reading puzzles, a game and stickers

64 pp
7 years +
17,6 x 24 cm
EUR 8.99
April 2021
Hardcover
978-3-473-60001-4
• With stickers, fold-out page and reading lotto game.
Content
They bubble, smoke and make loud noises – in this volume, early readers can explore the earth's volcanoes independently and at their own pace and learn everything they've always wanted to know about these fire breathers: why do volcanoes exist? What's the difference between magma and lava? Which eruption was the worst? Like any volume in the series, this one will also delight children with letter puzzles, sudokus, labyrinths, quiz questions and many more on ten pages.
About the Series
Short, simple texts make independent reading child's play. A variety of reading puzzles at the end of each chapter, a big reading quiz at the end, a cut-out reading bingo and a sticker page make for a unique blend of reading comprehension, factual knowledge and playing fun.
Rights Sold
Hungarian