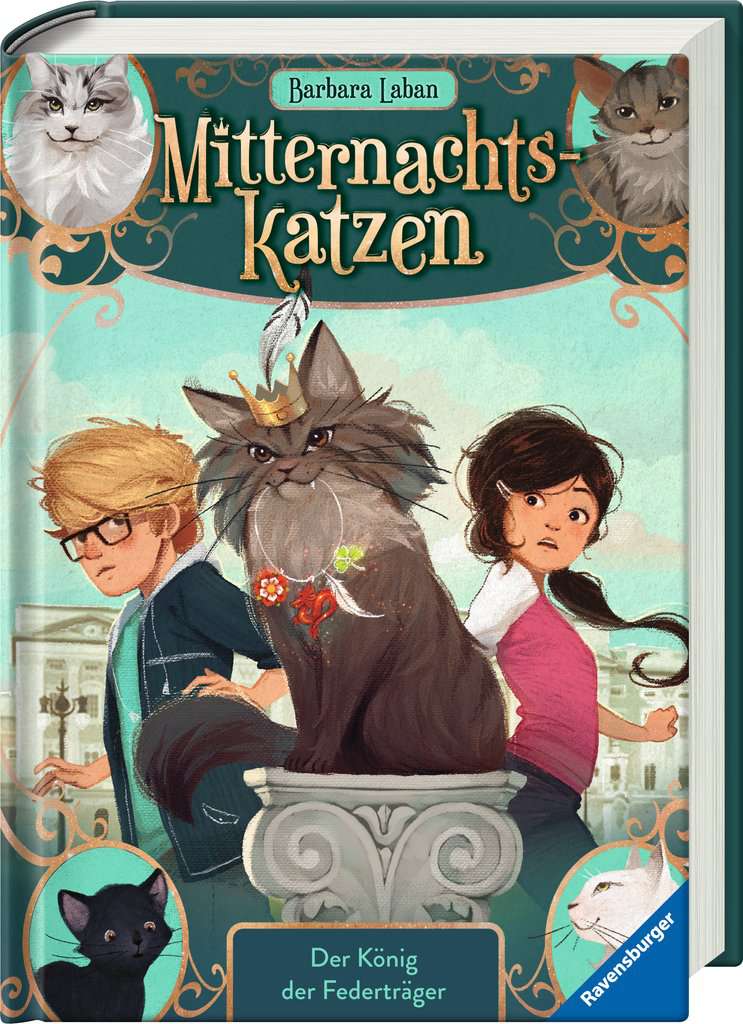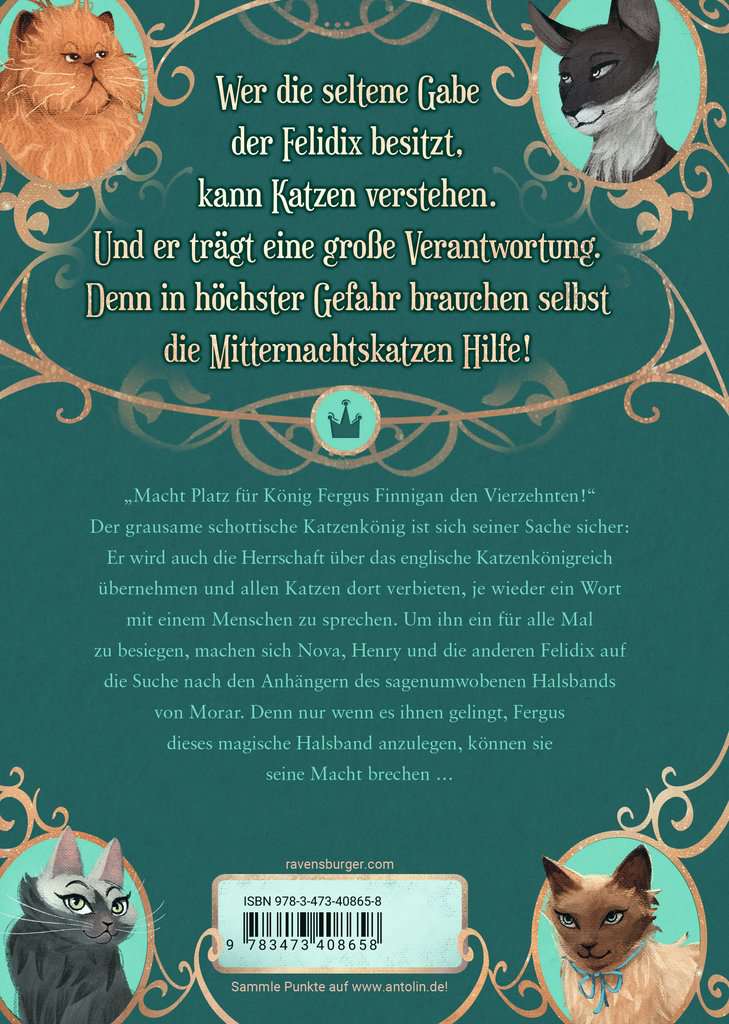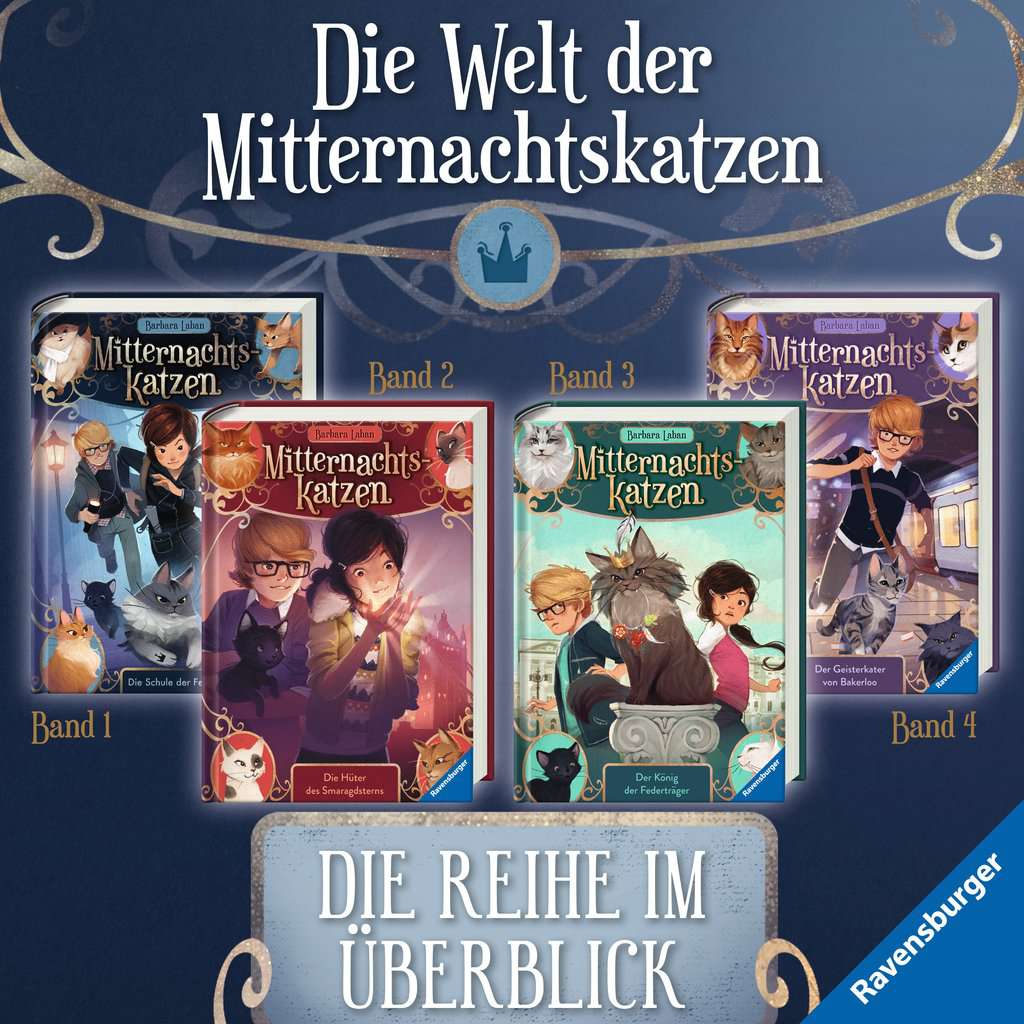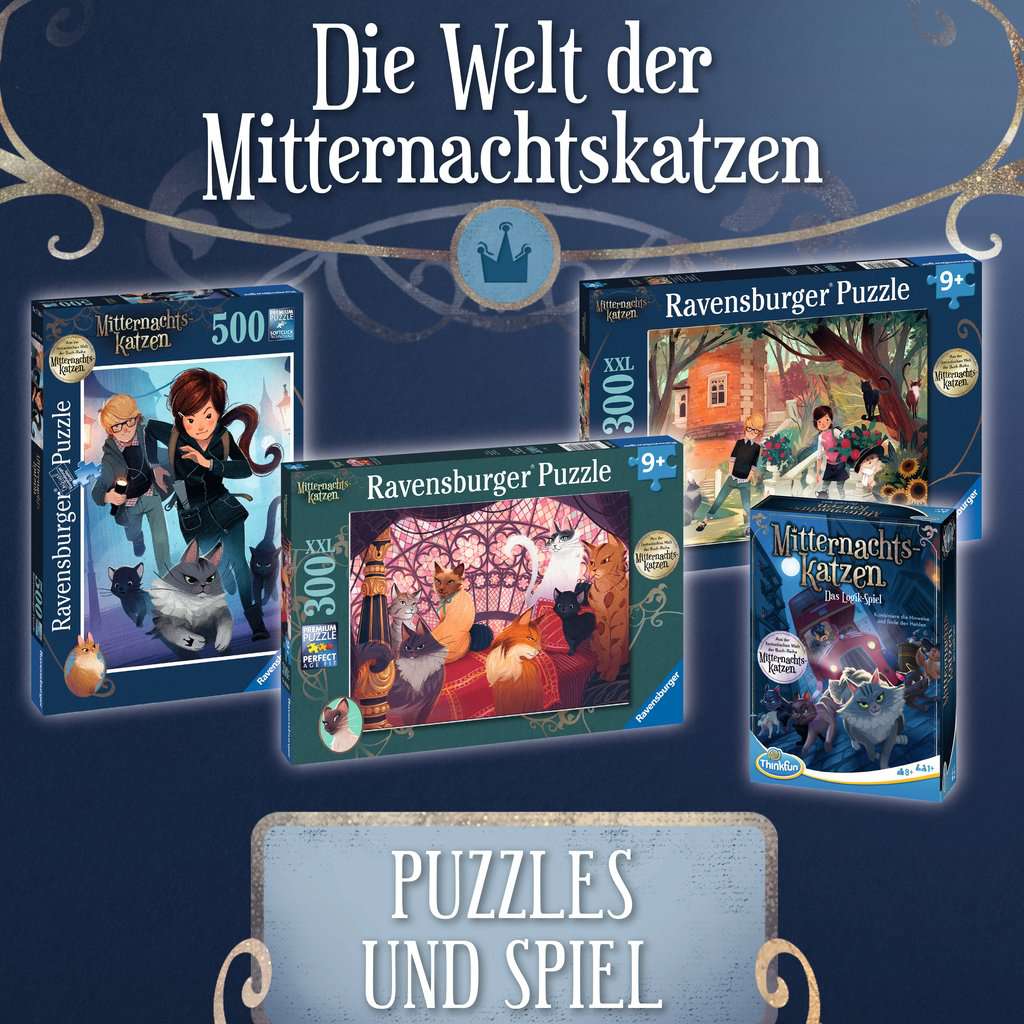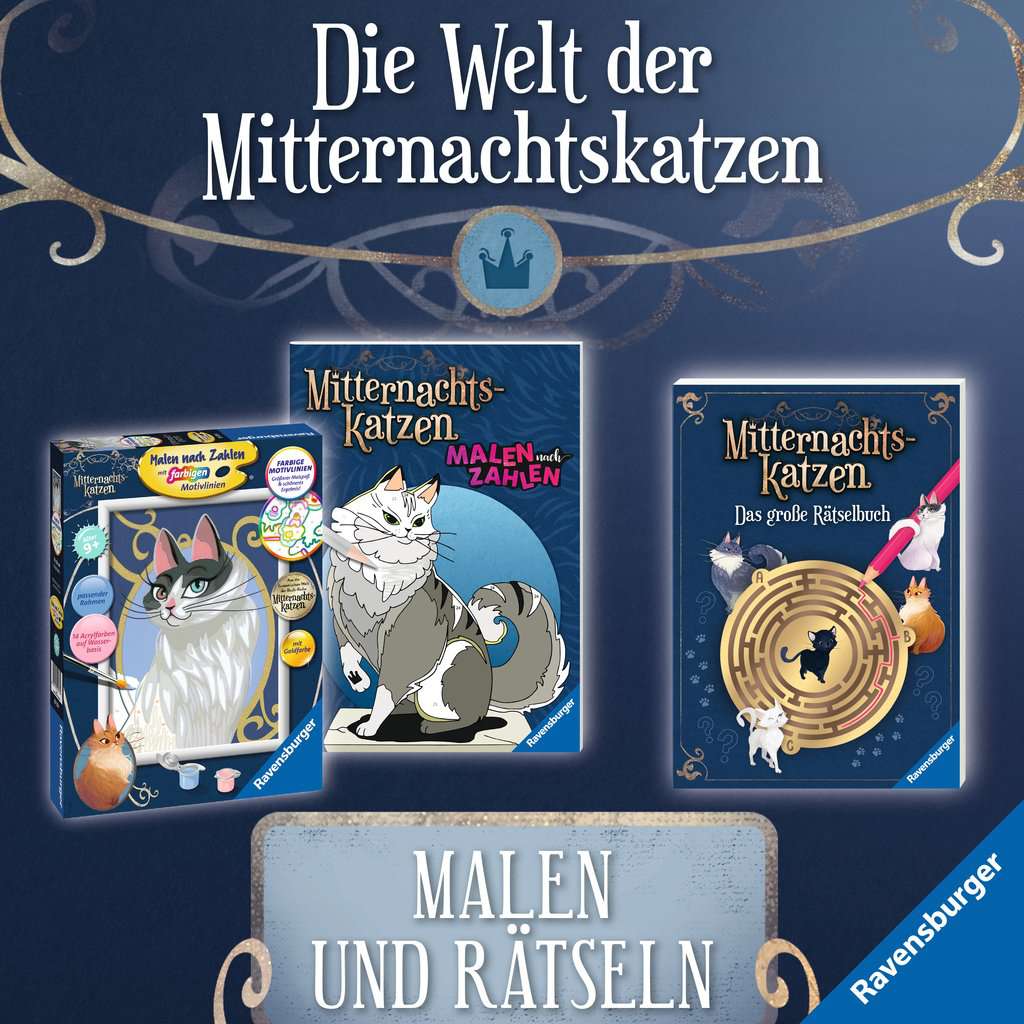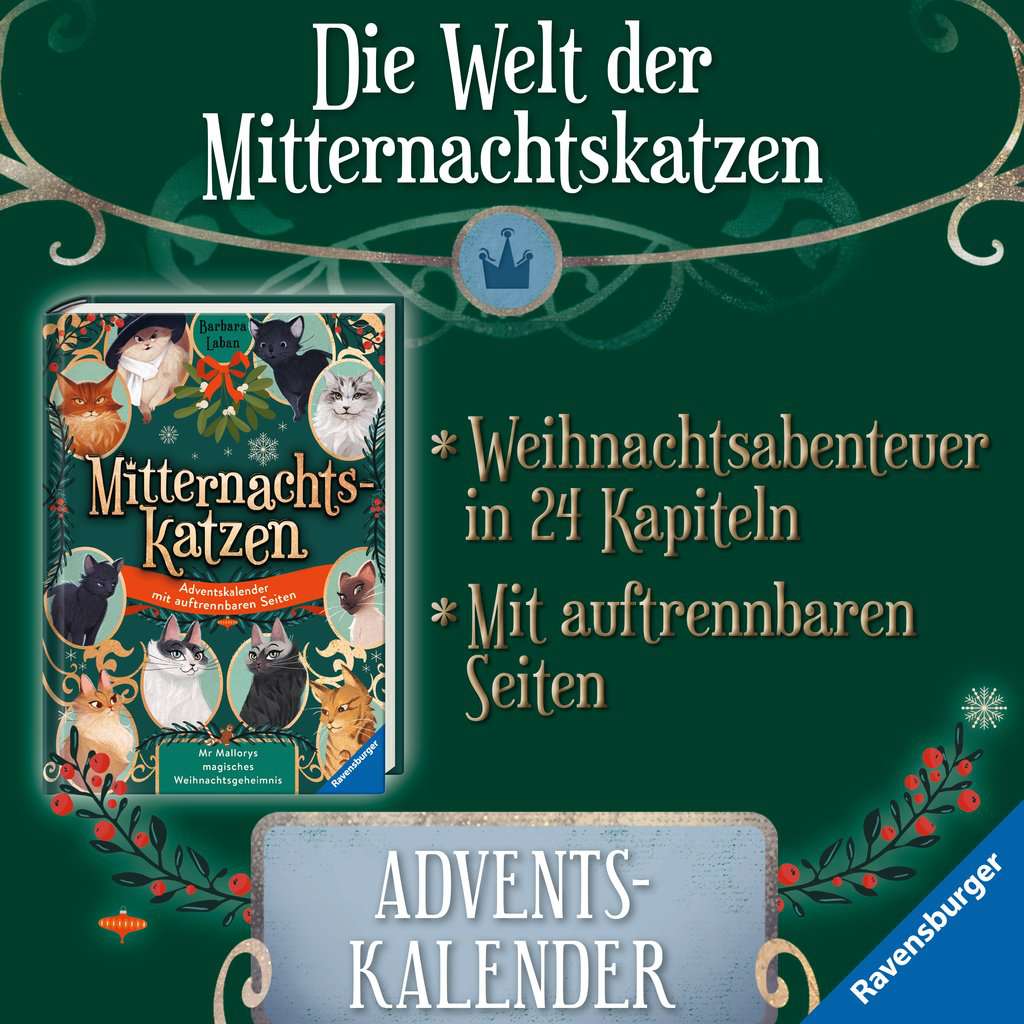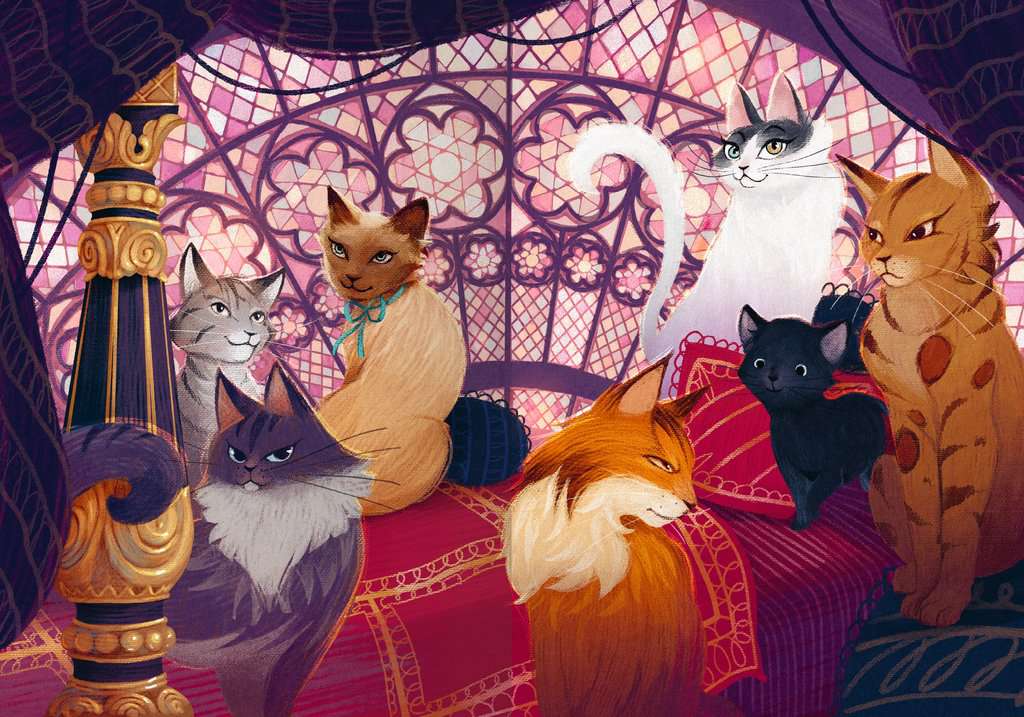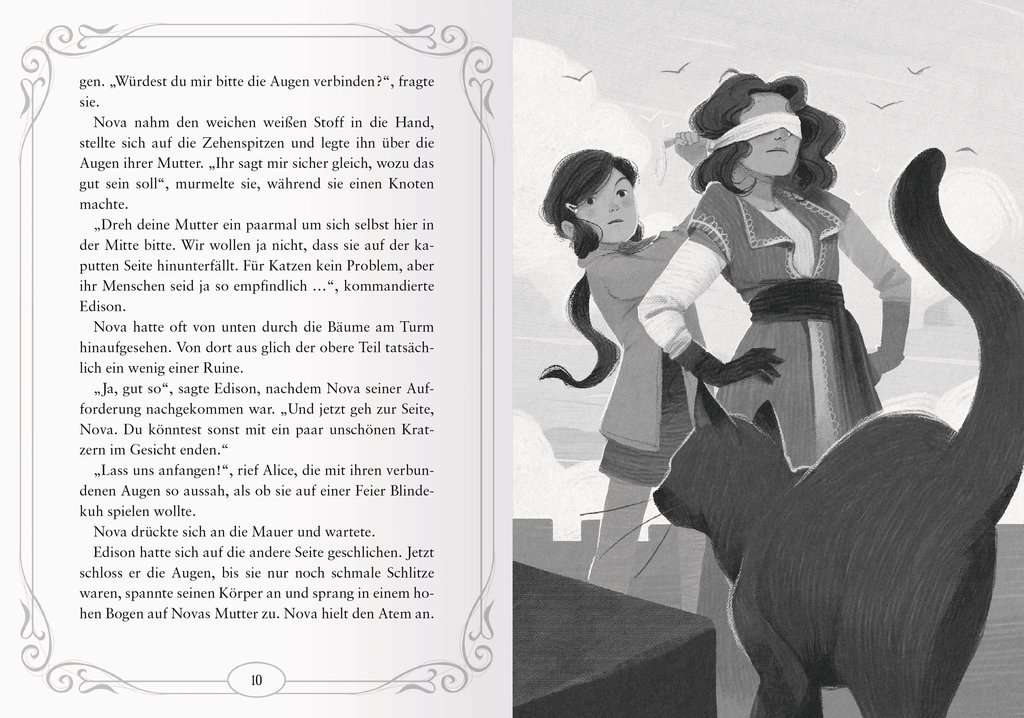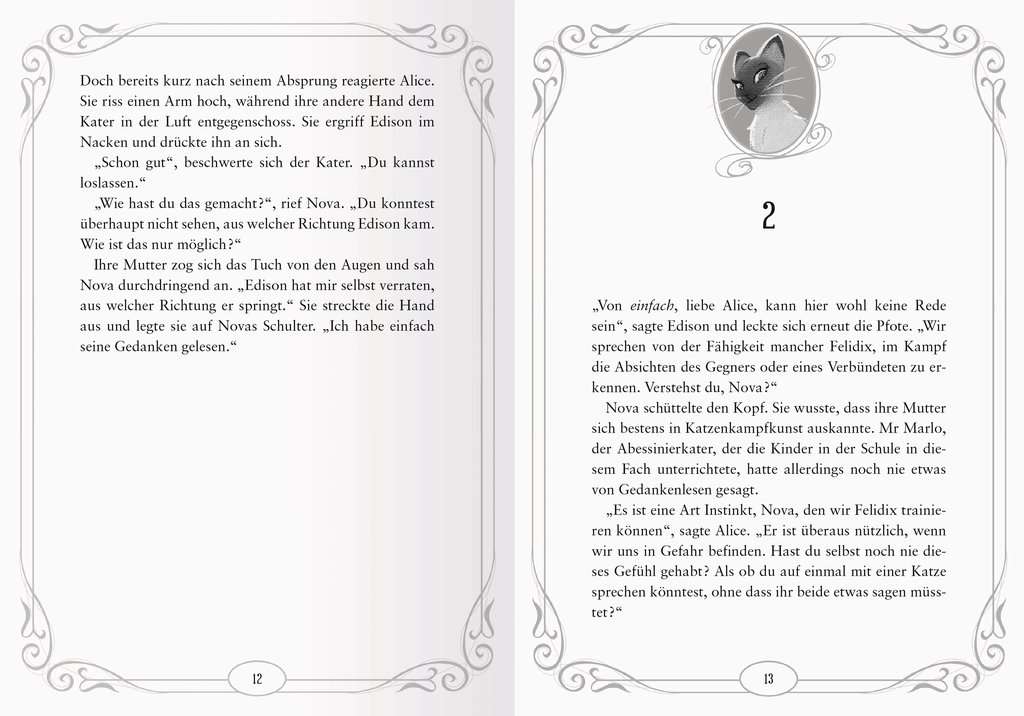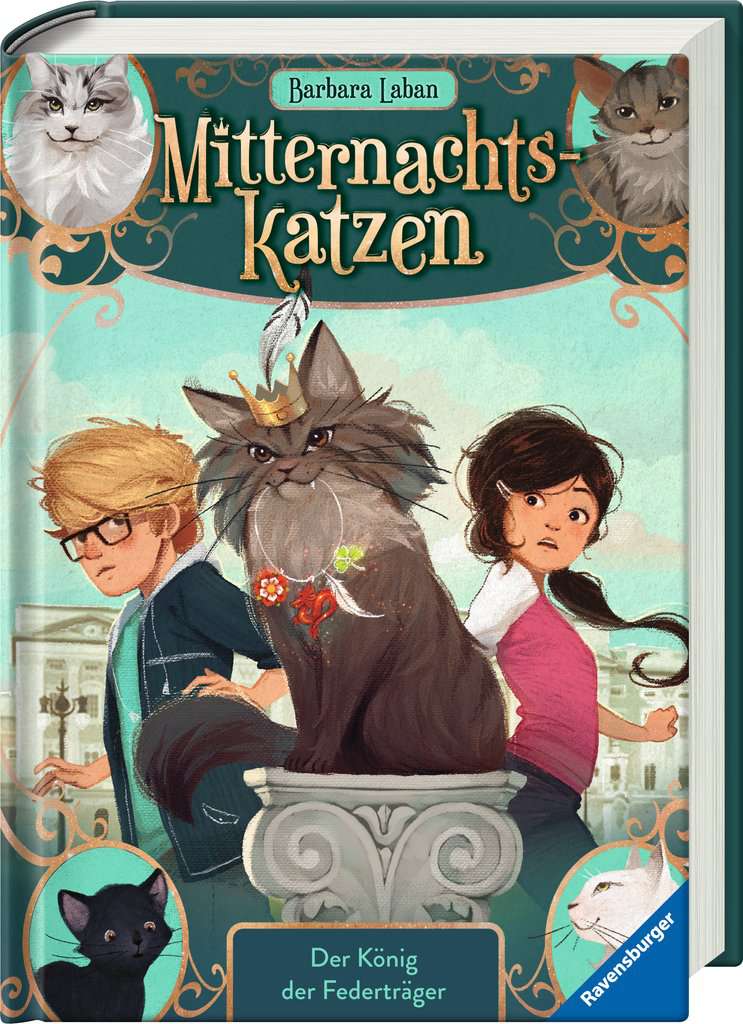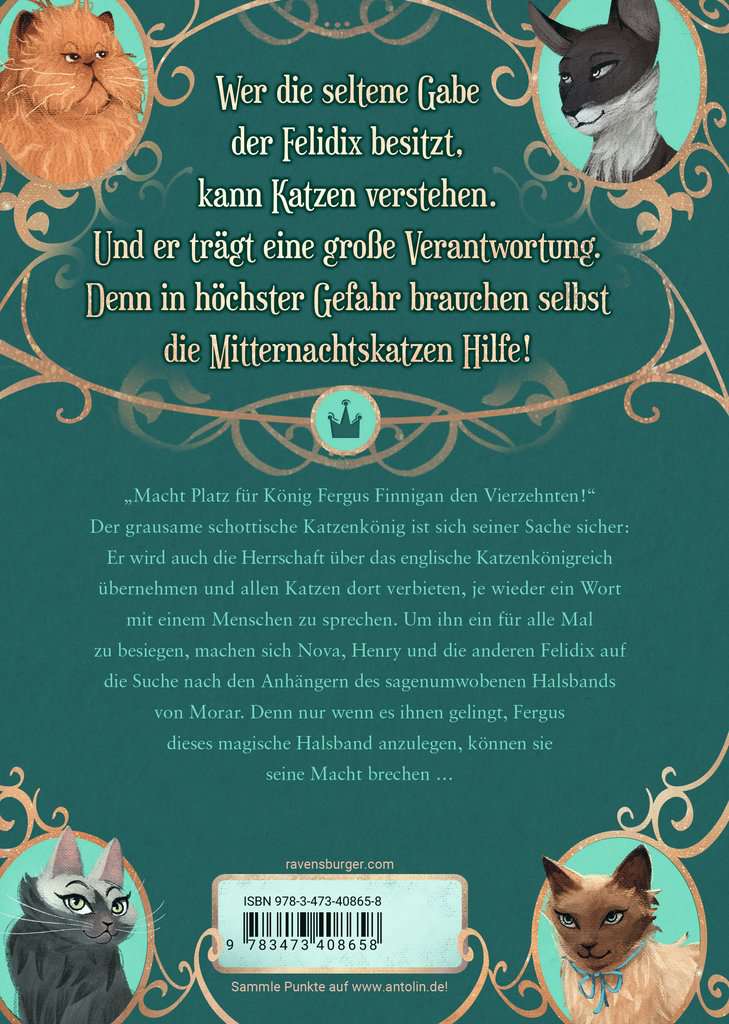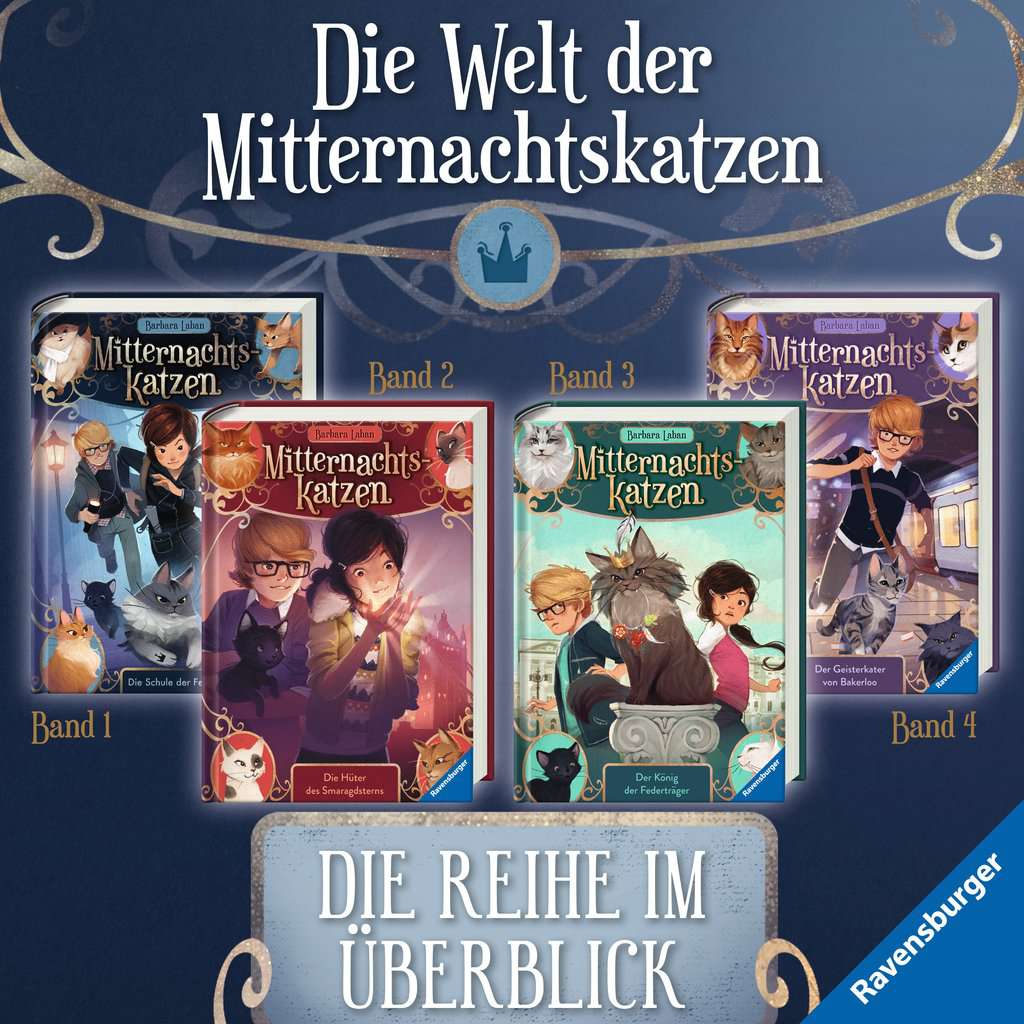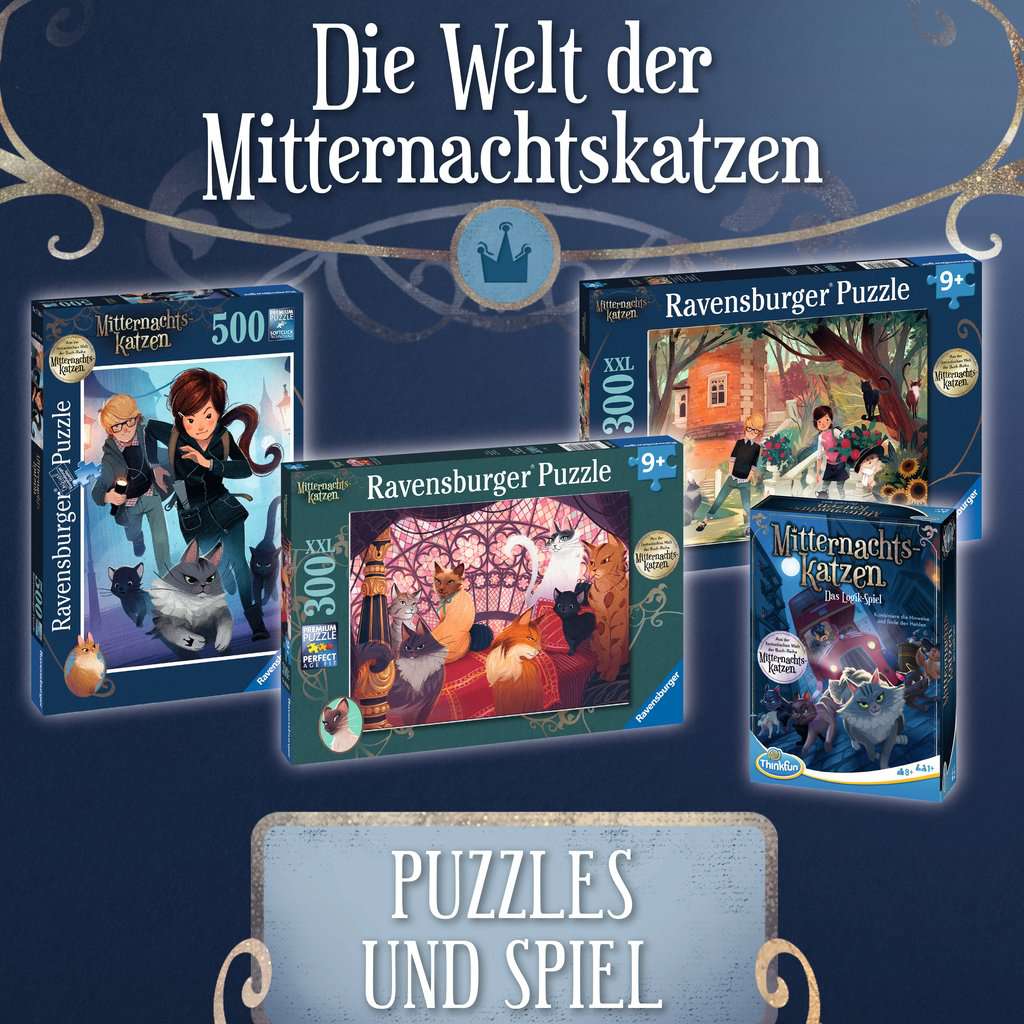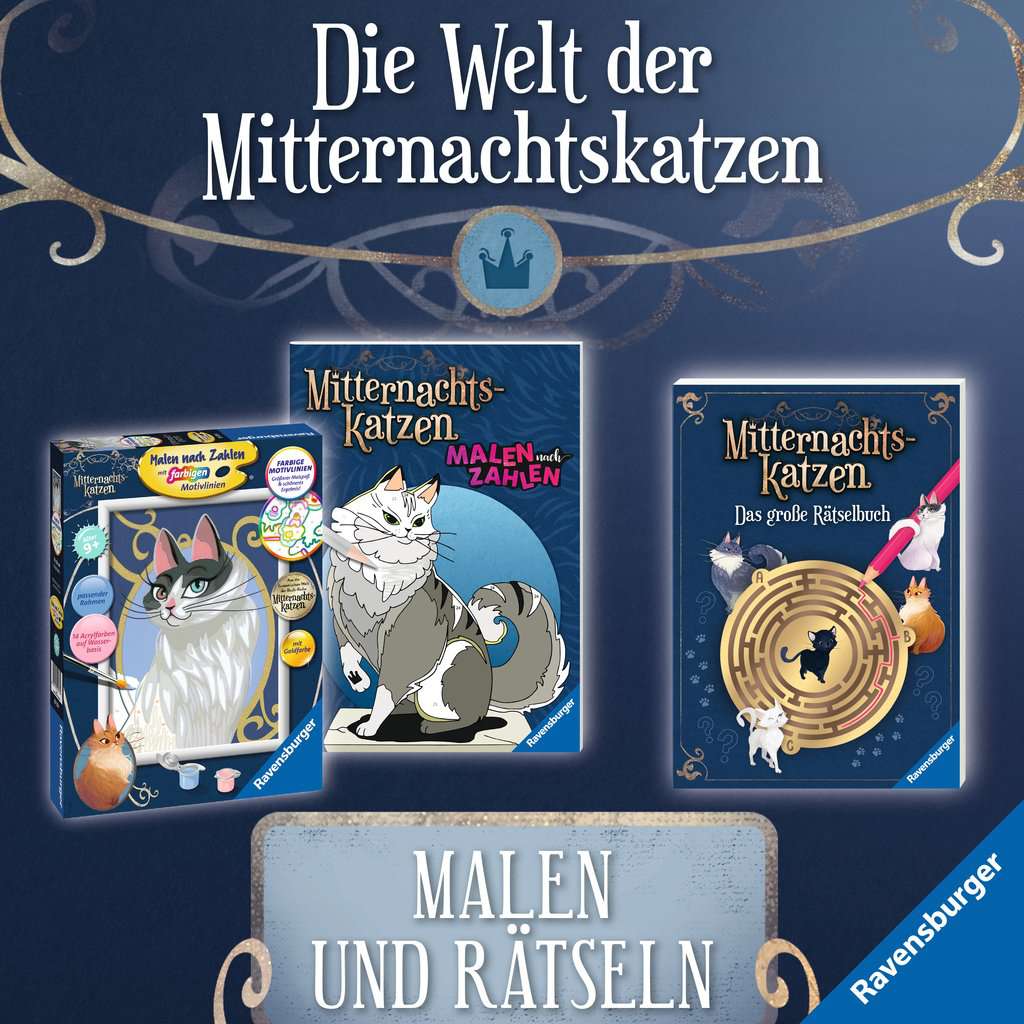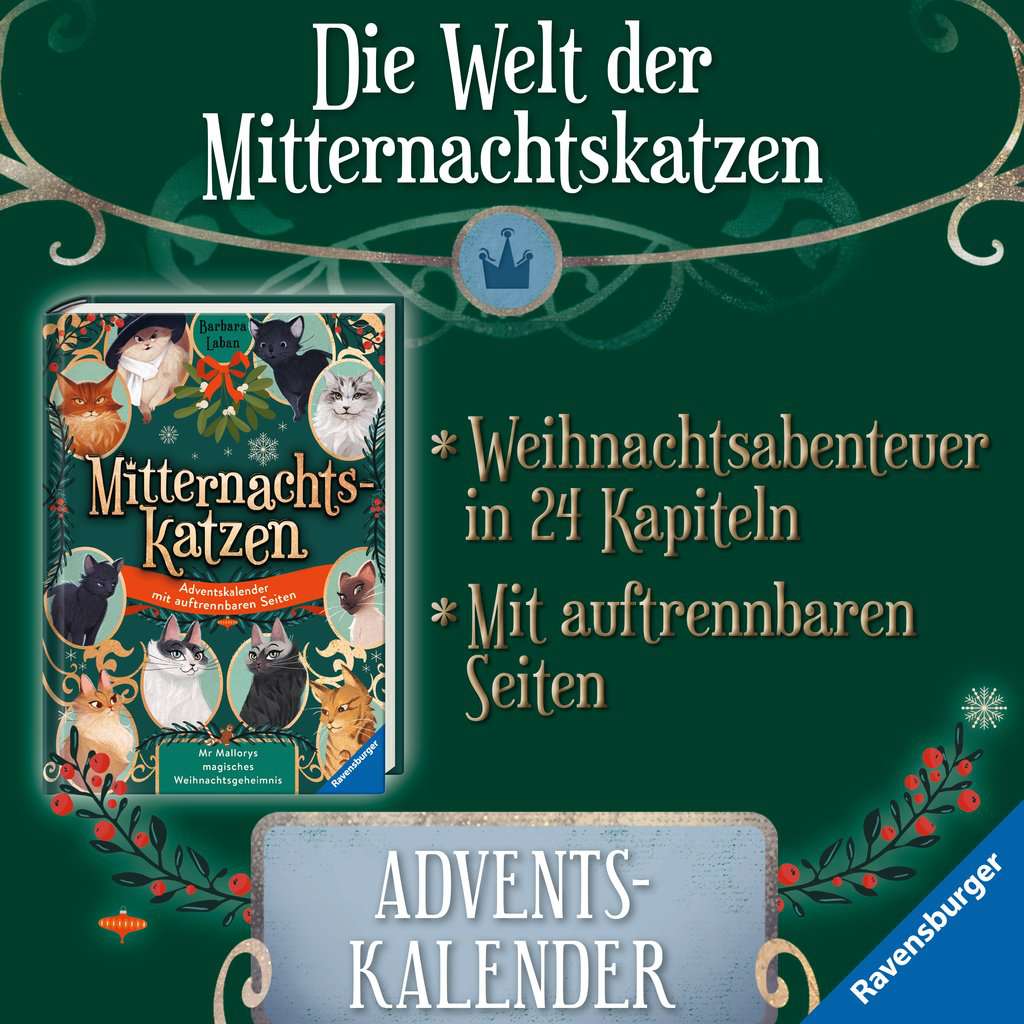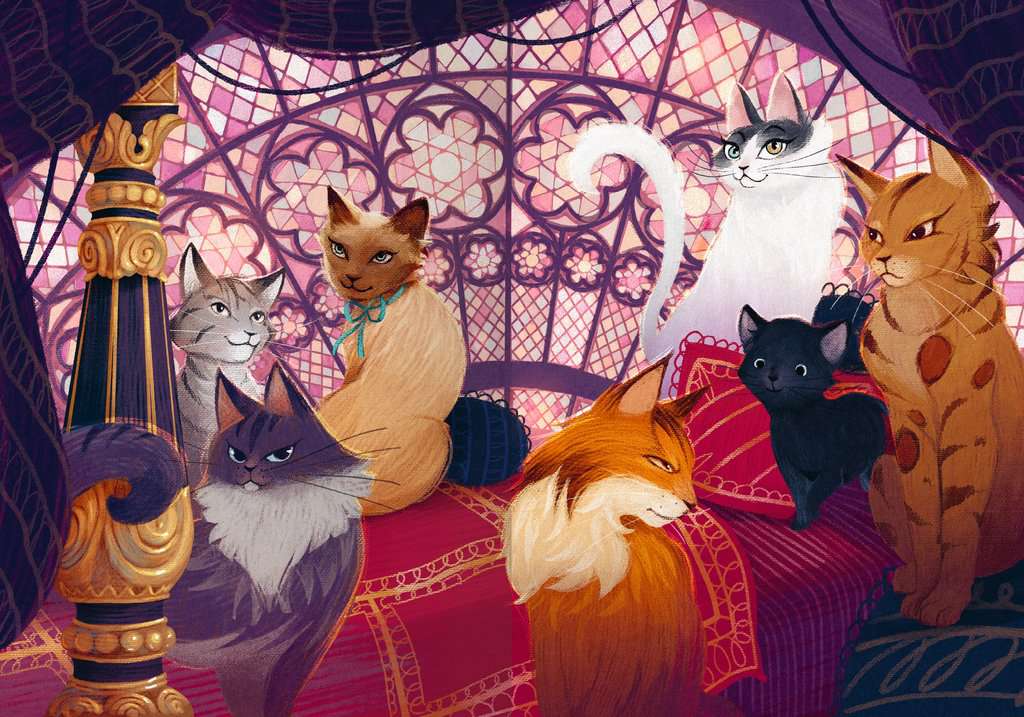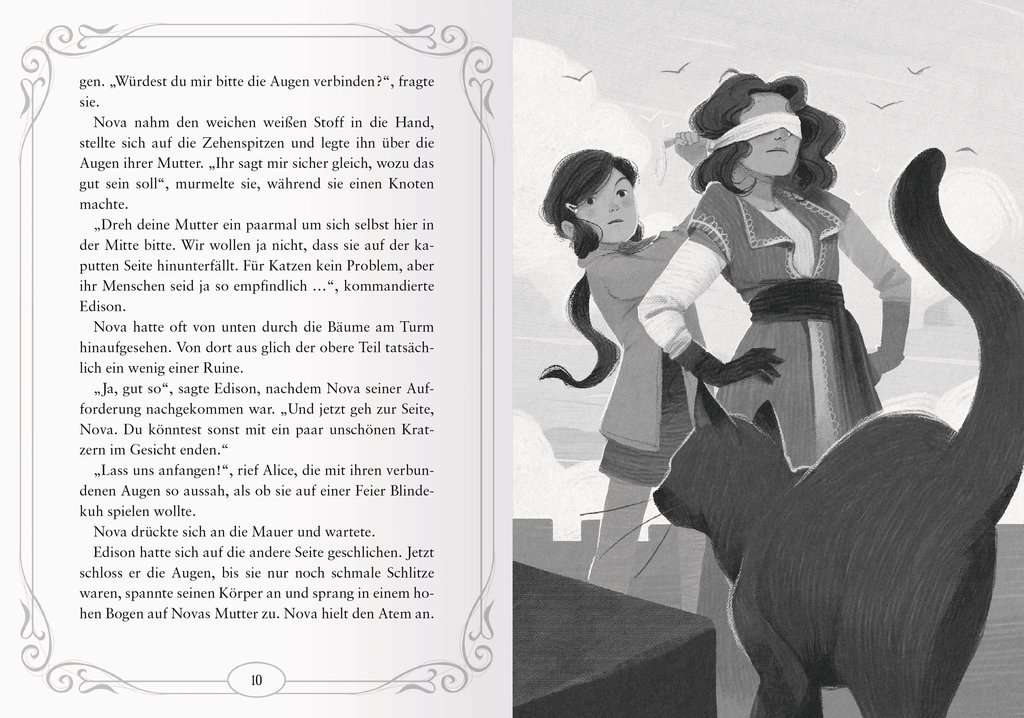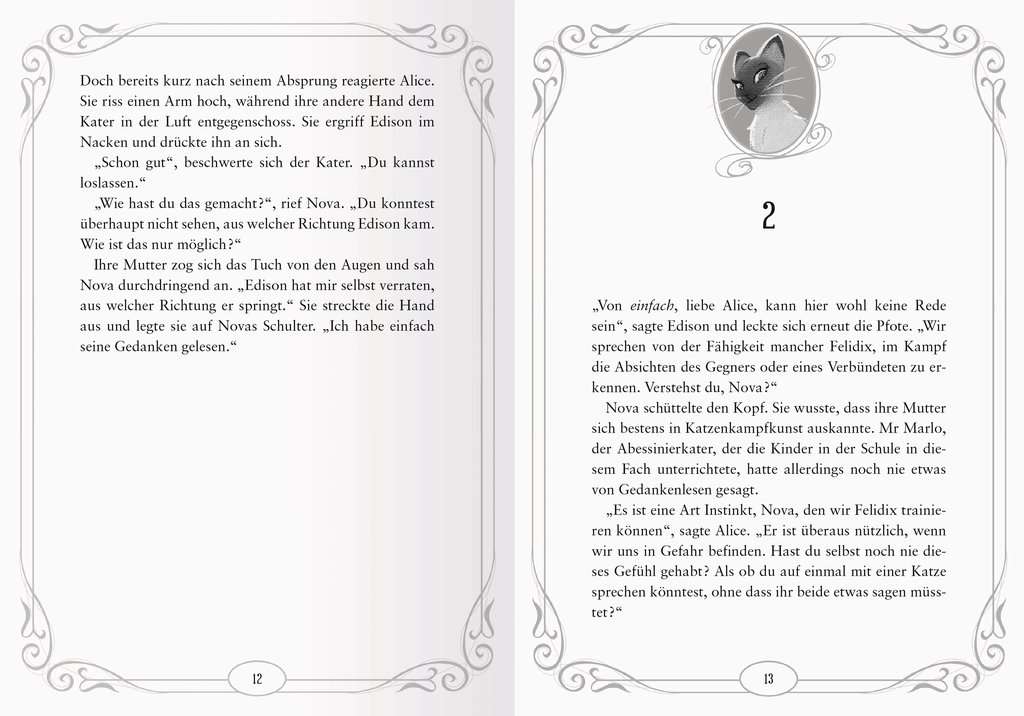 Midnight Cats (Vol. 3): The King of the Feather Bearers
Mitternachtskatzen, Band 3: Der König der Federträger
View all books in the series
Absolutely compelling: a school for cat whisperers in the Tower of London


A modern classic on velvet paws

448 pp
9 years +
15,3 x 21,5 cm
EUR 15.99
February 2023
Hardcover
978-3-473-40865-8
Content
In order to stop the cruel Scottish cat king Fergus Finnigan once and for all, Nova und Henry embark on a search for the Collar of Mohar and its four associated charms. Fergus used to wear this magical collar that broke his power. Ever since he managed to take it off, he has been oppressing the cats in his kingdom and made any contact with Felidix, humans who can understand cats and protect them, punishable by law.
The collar and charms are hidden in different locations in London. A thrilling search begins, aided by Nova and Henry as well as the other students of the School of the Felidix. The charms symbolise the four British Kingdoms: a rose for England, a dragon for Wales, a shamrock for Ireland and a pheasant feather for Scotland. Woven into this adventurous search is the liberation of Nova's father from prison. Eventually, the children not only manage to find all the charms and put the collar on King Fergus again, they also come across the goods Nova's father has been wrongfully accused of stealing.
About the Series
Nova and Henry are Felidix, cat guardians. They attend the academy of old teacher Horatio in one of the towers at the Tower of London where they learn everything about the cat language and embark on many thrilling adventures with the royal felines and street cats of London. The thrilling stories are complemented by charming cat illustrations.
The Author
Barbara Laban is one of the very few people who know where to find the School of the Felidix in the Tower of London. The author read Japanese and Chinese Studies, worked in Munich, Taipei and Amsterdam and has been living in London with her husband and two daughters for more than ten years.
The Illustrator
When Jérôme Pélissier was a graduate student at the École Estienne school of arts in Paris, he received regular visits from cats, as cats consider it a great honour to get drawn by him. These days, the illustrator and his family live in Brittany in one of France's most beautiful villages.