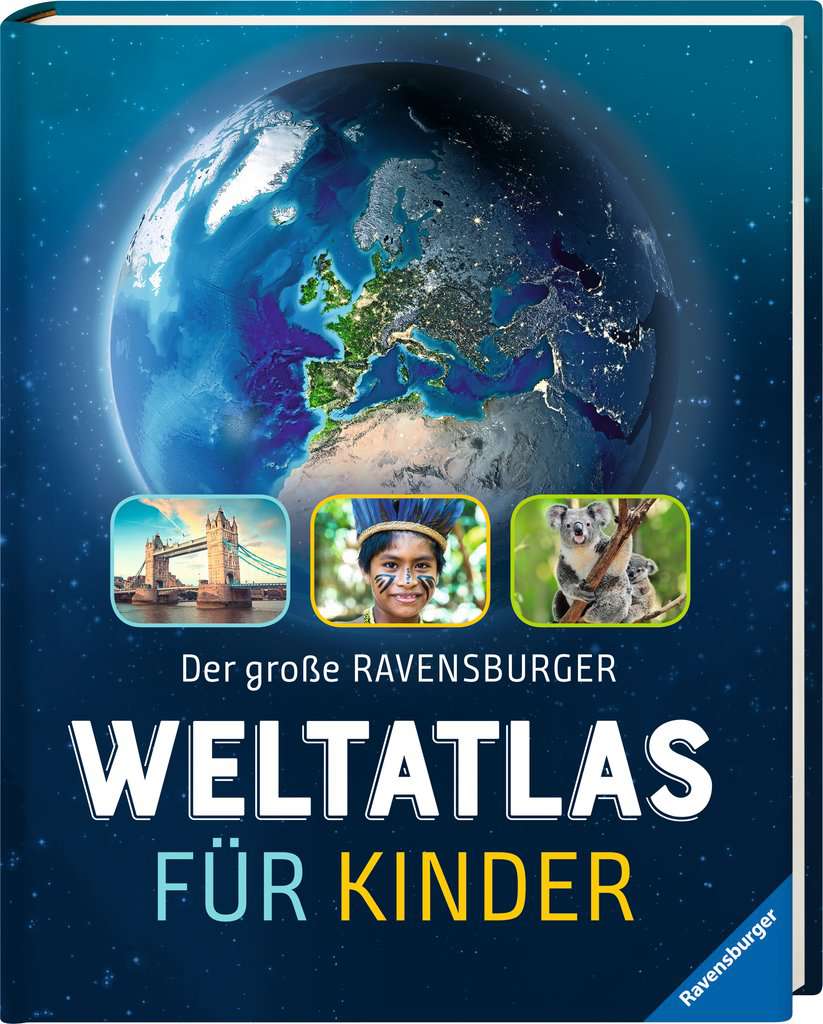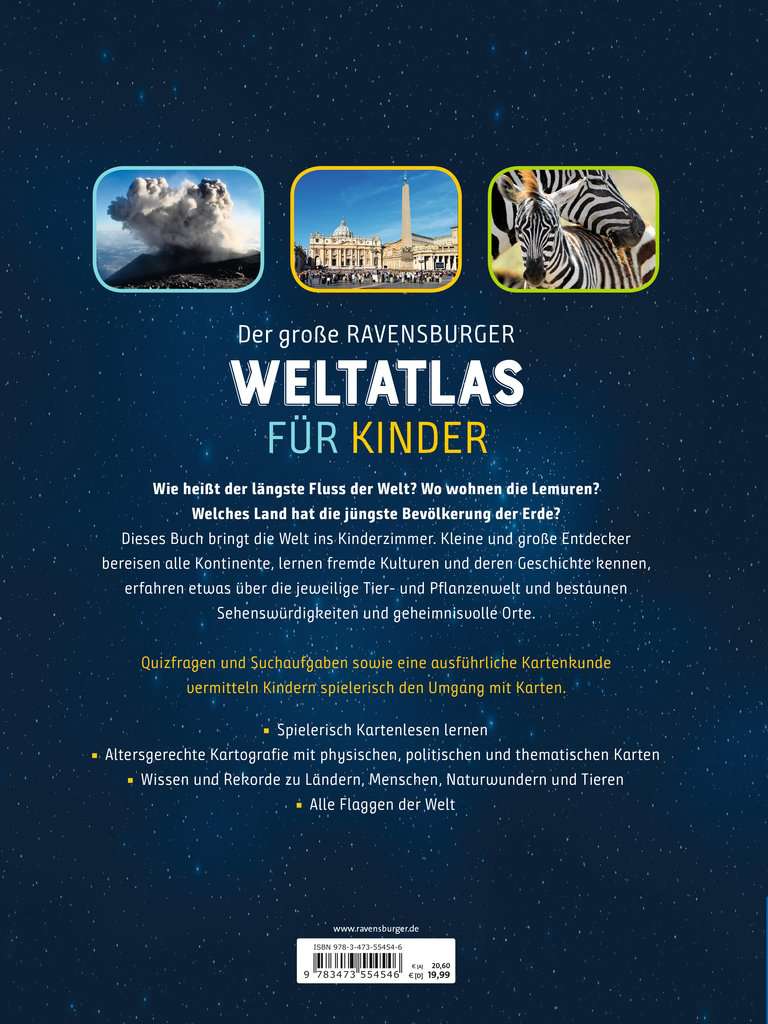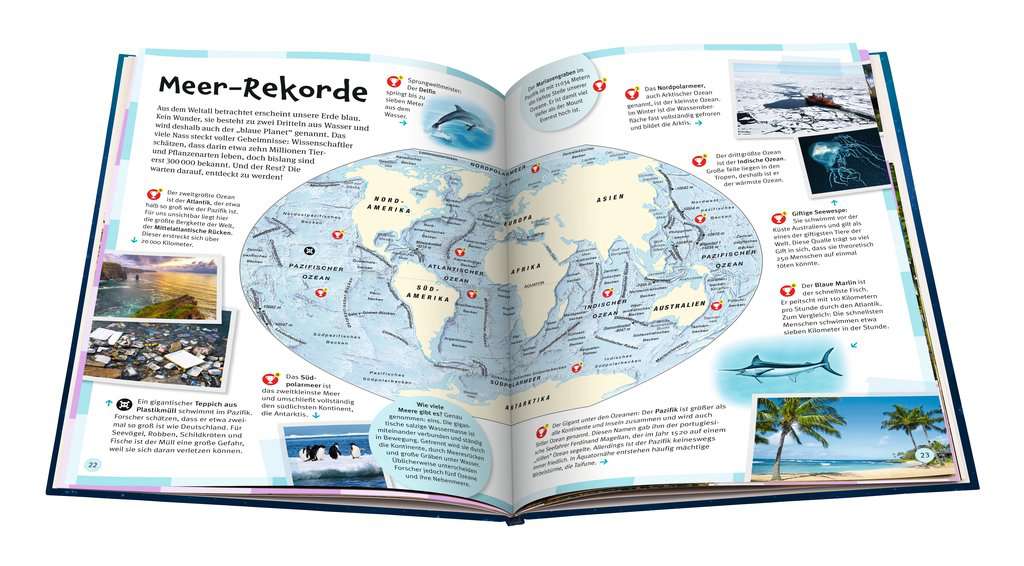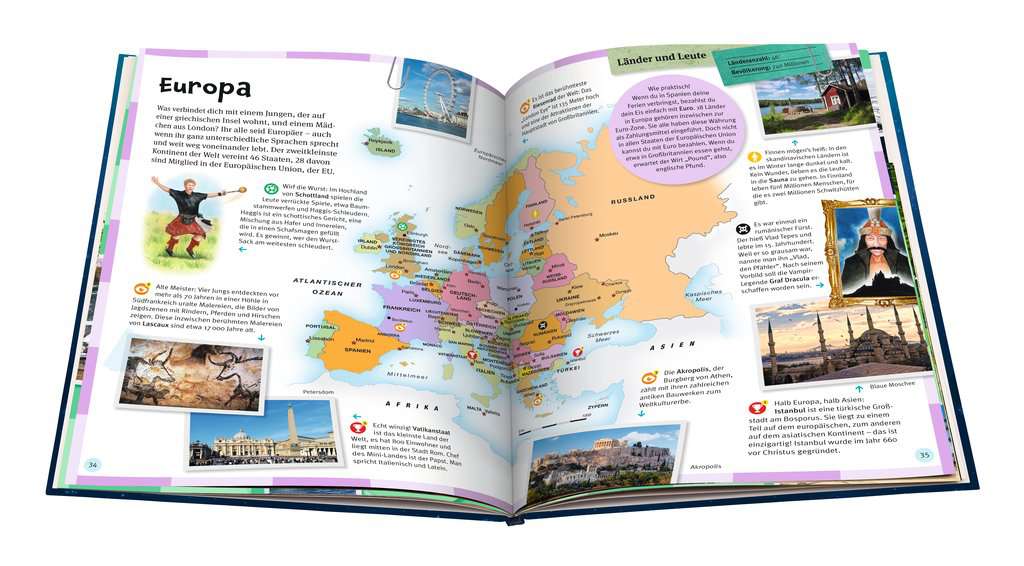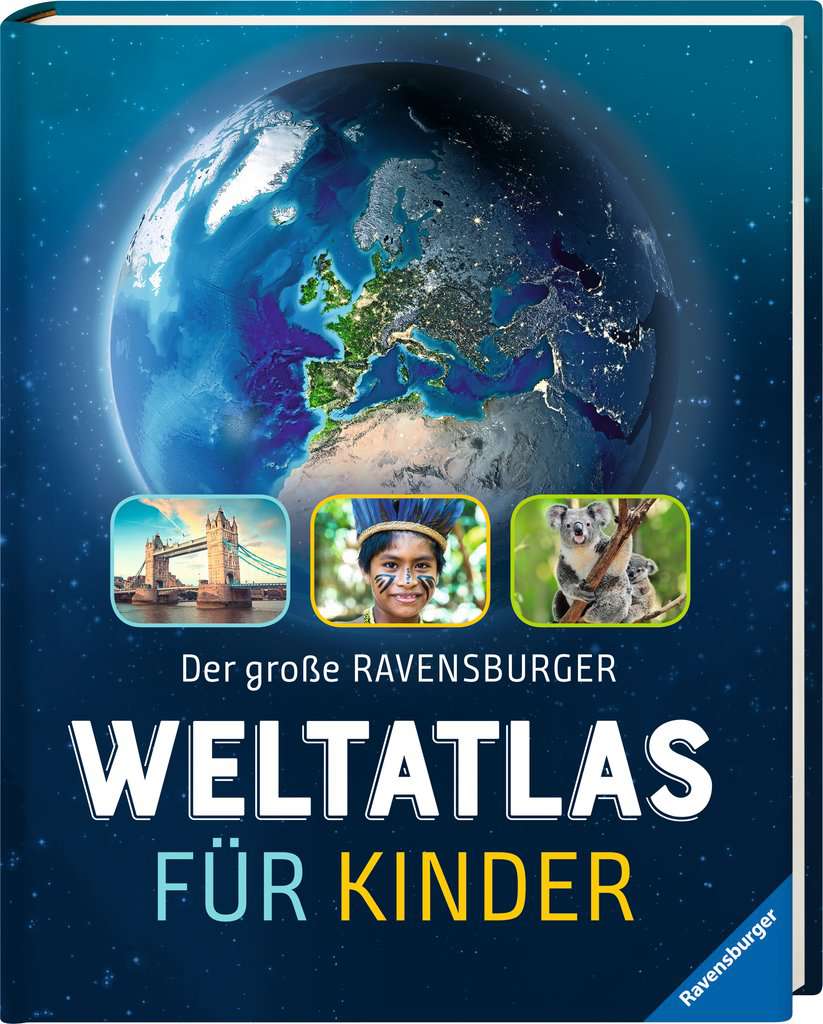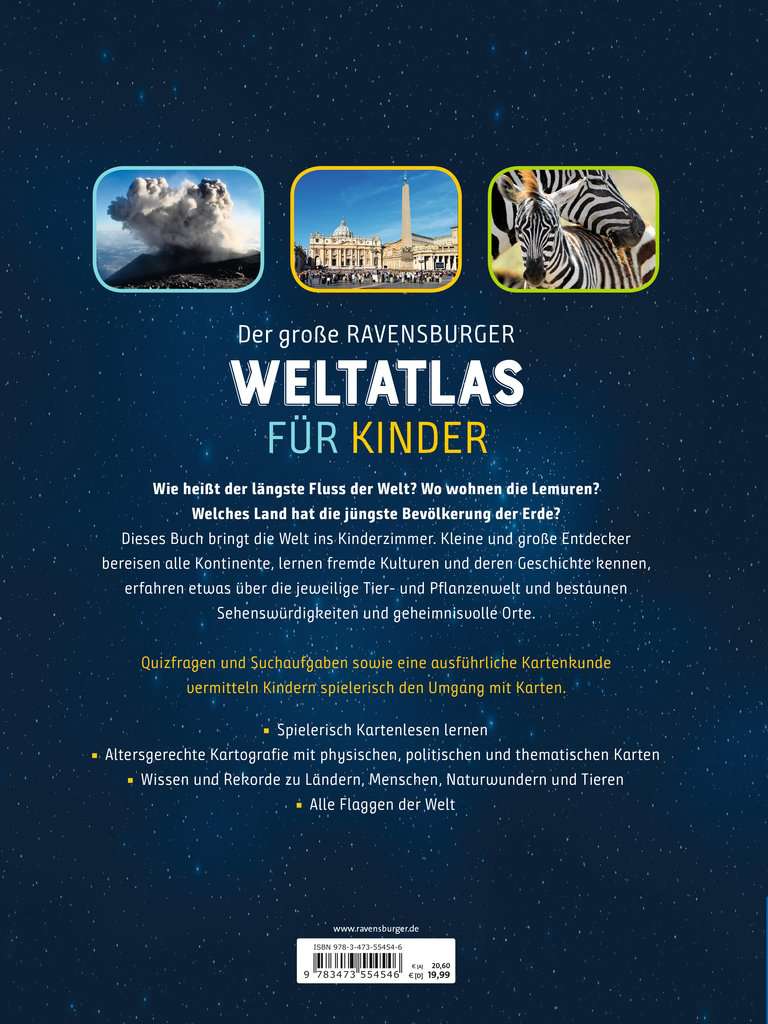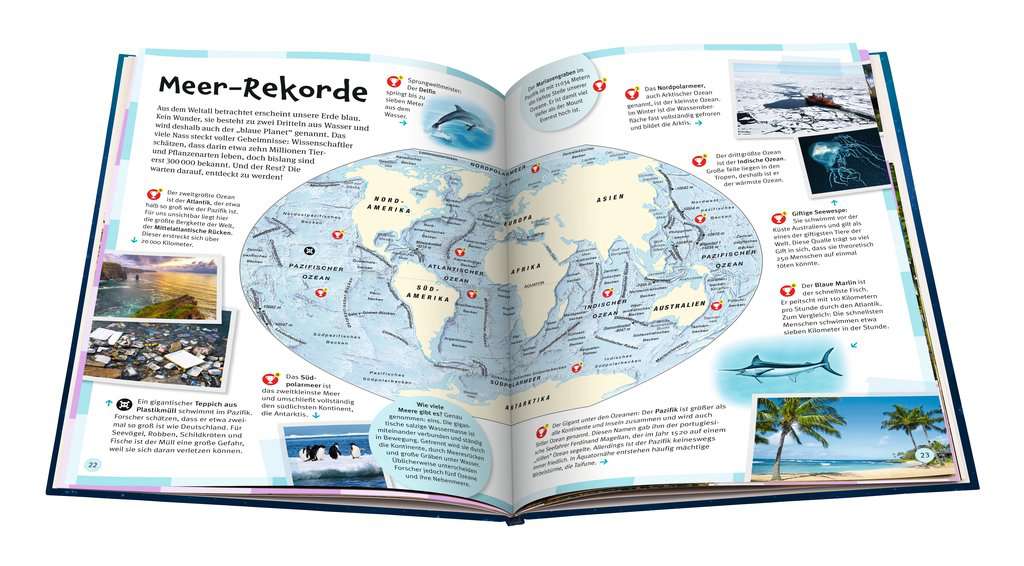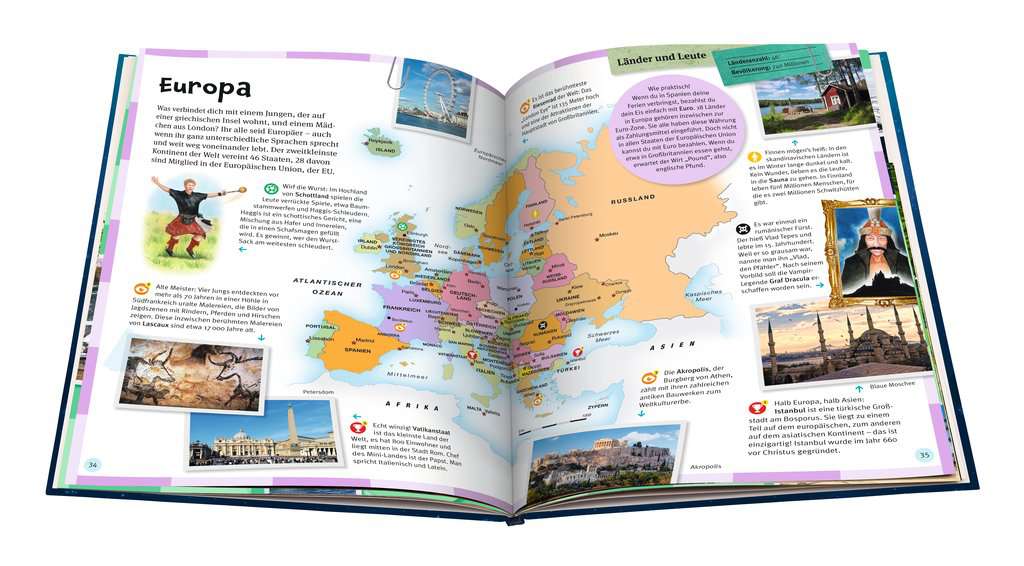 The Great Ravensburger World Atlas for Children
Der große Ravensburger Weltatlas für Kinder
- Modern world atlas with high-quality, age-appropriate cartography - Includes all of the world's flags - Quiz questions and search tasks playfully introduce the use of maps
160 pp
7 years +
24 x 32 cm
EUR 19.99
February 2019
Hardcover
978-3-473-55454-6
Content
This atlas playfully introduces children to reading maps. Physical, political and thematic maps are reduced to information that is relevant to children and invite them to make discoveries around the world. The book presents countries, people and cultures as well as animals, plants and habitats. In addition, puzzles and search tasks inspire children to use the maps.
The Author
Andrea Schwendemann heads the office for magazine and book promotion in Hamburg. She develops nonfiction books and magazines for adults and children. In addition, she writes report and interviews for Spiegel Online, GEO Saison, National Geographic and other publications.
The Illustrator
Jochen Windecker, born in 1971, first trained as a painter and varnisher before studying communication design. Since 2002 he has been a freelance graphic designer. He has already worked with numerous German publishers.
Rights Sold
Hungarian